Van Allen Bear Named 'Acting' Head Writer for The Beartaria Times
Van Allen Bear graciously offered his pen as 'Acting' Head Writer of The Beartaria Times.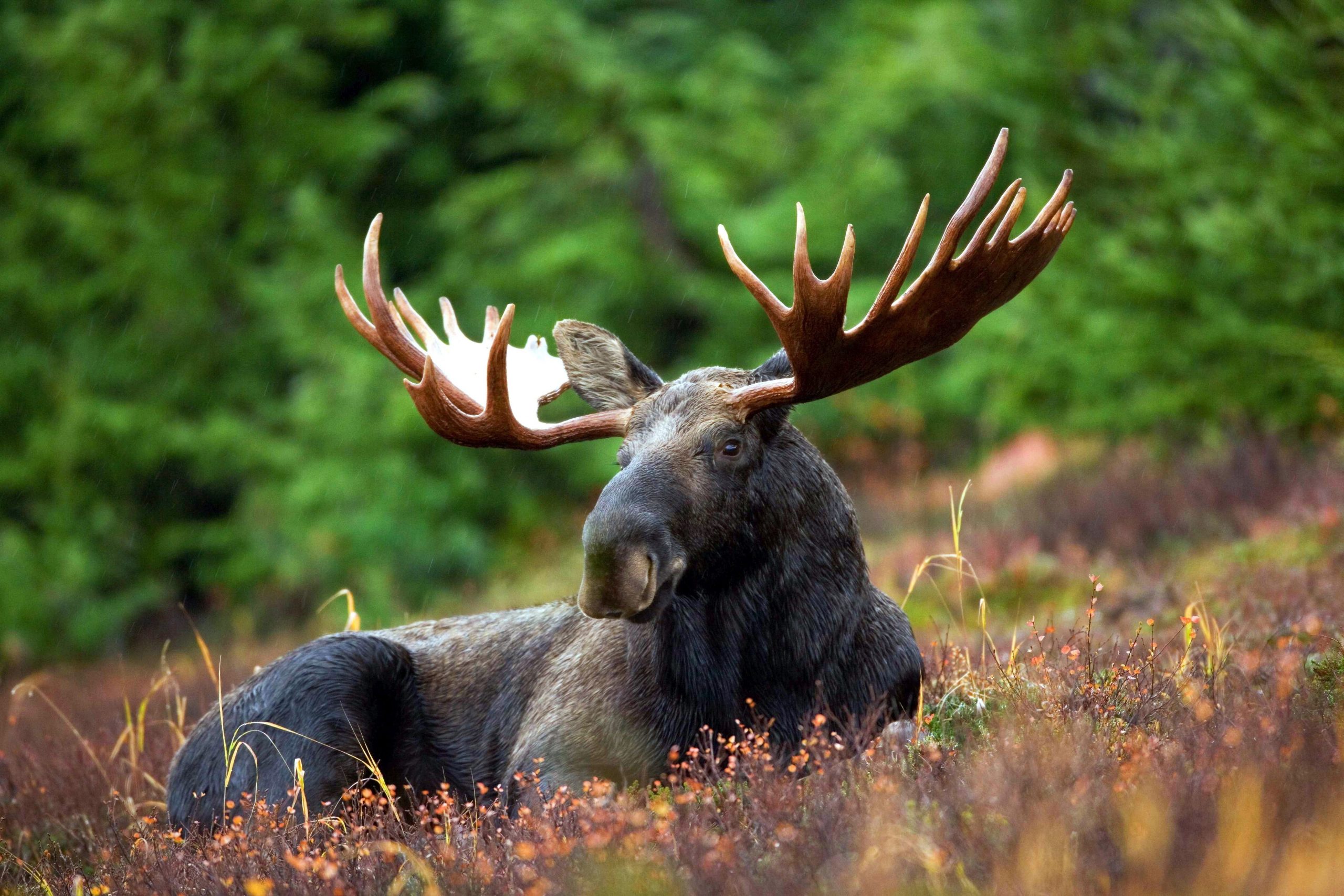 Introductions are in order, are they not? Shortly, I write letters and read but a few books and essays and I am as stubborn as a moose.
I am Van Allen Bear, Commander of the Northernmost Region of the Great Bear Trail! I hail from the United States, a good lot of them, really. I was born in the jungles on an isle in the great ocean of the Pacific, baked under the Phoenix desert sun, grew in the shade of the redwoods in the rain forest, and raised in the glacial valleys of the Great North. Half of my life has been spent in South-central Alaska, the other among the western states. Throughout my travels, I've had interesting persons cross my path which has allowed me to recall enjoyable tales and extraordinary circumstances. I, among numerous other journeys with my colleagues, have canoed the Yukon River and climbed the Pass where the gold miners made their first break into the rough country. High adventure and great learning have been the themes of my life, and the future is undeniably brighter and richer than it has ever looked before.
"I do not care what those of Babylon have to say about my standing, I am the King Zoomer, and the succession of my crown must be won in the combat of culture."

van Allen bear
Dearest readers, my heart is full! I humbly accept the duties at hand. We all have a dream here, in our respective categories, and I shall do what must be done to facilitate the transmissions of those said dreams. I am but a scribe, and know full well the appropriateness of inclusions to The Beartaria Times. We shall never commiserate unfortunate circumstances, for there is no despair in Beartaria!

The Beartaria Times Is Evolving
Up the mountains of Beartaria…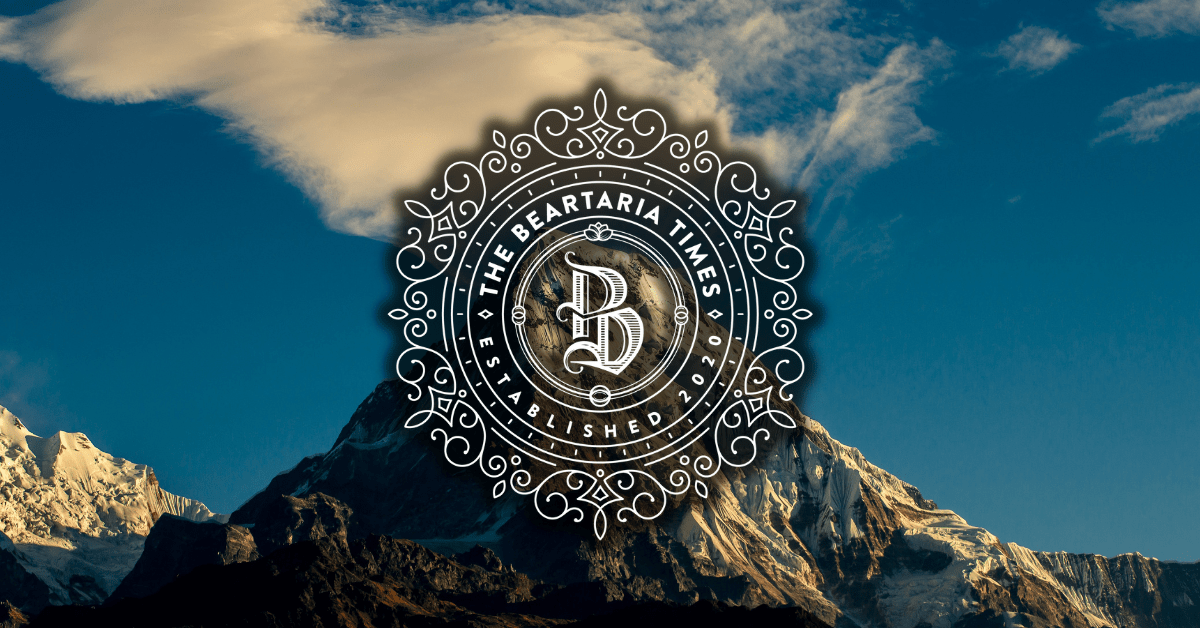 Dear Legends of Beartaria and all welcomed guests,
We are happy to share some news and developments with you.
We would like to start by thanking everyone that is making this journey with us. You have watched us grow from a simple community-driven news and media website to a social media app to a publisher of a unique community-driven magazine.
This growth and progress have come with so many challenges. How do we serve our audience with the content, products, and services they want while continuing our mission sustainably and reliably? How do we grow and optimize a community-driven news and media company?
We found early on with our website launch that our audience and community were the value we wanted to share. We discovered that sourcing our news and content from our community didn't fail. We quickly brought our online news and media website into a social setting with the Beartaria Times social media app launch.
Our app exploded with diverse and valuable content from our community.
We read each other's posts, we like each other's pictures, we inquire, we educate, and we relate to and support each other in the diverse lives we live, united by moral ideals and a vision of a healthy future.
We had various challenges when trying to onboard not just thousands of people but an entire culture. But, in the age of censorship and heavy social disputes, our community got the message, and we all saw the vision for a clean, family-friendly social media app. Productive and beneficial before just entertainment scrolling was a possibility. Don't get us wrong, our community app is entertaining. But we reconcile the entertainment with a consistent undertone of value.
Unfortunately, our website fell by the wayside. Our community has been active, getting to know each other and building their lives, families, and businesses. We realized that our community was something real. It wasn't just online consensus or agreement in wanting to homestead and holding true to certain morals. We became friends or realized that we were friends all along.
We realized our community, the news of our community and our culture deserved to be printed and held on to for years to come. A way that we can show future generations that we lived in prosperity, not because of what was done for us, but because of how we chose to view the world, how we decided to act, and the guidance we followed.
Our magazine gave us a way that we could continue to share news and highlight those in our community that are really striving. We were able to fund editors, designers, and administrators dedicated to the cause of getting your stories and experiences out there.
Our App funds moderators, support, and strategic investments.
Our magazine funds a production team.
Our community map funds the community and the ecosystem.
On labor day weekend 2022, precisely 2 years after The Beartaria Times was Incorporated, we came together for the first-ever Beartaria Times national festival! The turnout, despite all challenges, was exceptional. Our authentic culture shined through, from handshake to hugs, from dancing to throwing logs, from speeches to fireside conversations. We had a blast!
But now, we are still left with this amazing website that, as of late, we struggle to keep up with. Balancing our app, our magazine, our communications for events, and future plans. Our initial launch pad, BeartariaTimes.com, has regretfully fallen short.
We want to revisit this initial goal with new tools and experiences in a unique ecosystem of services we provide.
Our community is strong and productive, and our company is healthy, debt free, growing, and profitable. Yet, we are faced every day with essential questions:
What's the best move for our community?
What's the best expense?
What's the best reinvestment?
When we launched BeartariaTimes.com, we had close to a dozen brilliant people committed to getting it off the ground, with no promise of return besides a cool website with content we care about.
Looking at the initial donations and what we could do with the community's generosity, we decided that funding free content from donations would not be sustainable. Instead, we had to create a business. We needed revenue streams that continually provided services that benefitted people beyond some daily articles.
We made the right decision. Now we believe that with all we have going on, we can offset the financial loss of funding the operation and management of a free content website.
However, we are ready to do things differently, and we have to. Our community is not just a few thousand followers on a social media platform. There are tens of thousands of real community members, families, businesses, hyper-local groups of friends, and even massive regional and national events!
So even though our website may seem dormant while we strive to keep up with support emails for our app or updating addresses for magazine orders. We have been working, planning, and asking some really big questions.
What do we want to do?
How do we wrap up and bring together a real, realm-wide community, a physical magazine, real-world events, and thousands of ambitious and dedicated people into a single community news website?
How do we manage thousands of submissions? Editing, content approval, site management, and everything else that goes into it productively while knowing that it isn't even a revenue stream?
Why do we want to do it?
Well, first, we have to remember and never forget that the content we share matters, it matters to those that read it, and it matters to those that share it. An article on BeartariaTimes.com can launch a business, start a family, and educate the future of our nations. And it shapes the future of Beartaria.
We also, from a business standpoint, have to know that our free content shows the world what we are about, it is an open door to our community, and it puts our community, and what we are about out into the wider realm for those to get a glimpse at the wonderful life we live.. or rather, how we are trying to make life wonderful.
We haven't got it all worked out yet, but we know what we want to do.
And we know the why.
We are happy to announce that we have been in the development stages of creating some unique back-end solutions that can unify our operations from our social media app user's support needs, our publishing and fulfillment divisions, as well as the growing demand to be a contributor or guest writer for our website.
As of now, our magazine contributor email list is over 100 people.
This email list has been offered to those that have shown our magazine team keen interest and valuable ideas on our community app.
We believe that if we opened it up with the right systems in place, the demand for those who wish to write for our magazine or website would be in the thousands.
There is so much interest and genuine desire to help with everything we do. Unfortunately, we have more requests to help than we can manage. Literally. It's not that we are short-staffed or short of talent. However, we are short of highly productive systems for management and oversight to utilize all the help we are offered.
So with all this, it's time our company evolves. It's time to grow into these big boots we made for ourselves.
In early November, we will be making some announcements about our new back-end systems for various workflow-related operations, client support needs, as well as contributor and client relations. These systems will allow a potential Editor-In-Chief to navigate communications and operations across multiple divisions, including magazine and website submissions. In addition, we will be onboarding tens of thousands of community members into this system, allowing us to grant access to website portal features for private communications and team-based project management.
This is the next big step for us. While most may just see that our website will become more active again or that our email support is better, many others will gain access to contribute to The Beartaria Times more effectively with better communication.
We want to share this with our community because we hear about your business accomplishments, goals, and strategies, and these steps we are taking are necessary to us and the development of The Beartaria Times.
We know there will be some thinking,
"Well done, BT, you are setting up a CRM and doing big boy work."
and we may have a laugh.
But to those that get it, we are going to do something that has not been done before. We are going to become the news site we were always meant to be, a news site that has never existed before because the community has never existed before. The culture was always here, just maybe in fragments or covered in dust and despair.
Well, we see it; we live it. It's ours to make what we want of it. And it's ours to report on.
These developments and workflow strategies will allow us to expand our site into national, regional, or even hyper-local coverage as we build an environment that makes our teams and contributors more effective.
It was never about monetizing an audience at The Beartaria Times.
It's about utilizing all of our good intentions for a goal bigger than ourselves. It's about an elaborate synergy yet to be made fully manifest.
And now, we can safely say, for the next year at least, we will not need to add more paid services to further utilize our community's good intentions, but those services have given us the backbone we need to hold the weight of a goal we carried with just faith. And now we are ready to carry that goal up the mountain.
The mountains of Beartaria.
If you would like to contribute content for our website you can now submit content for all of our categories at one central email, Editor@BeartariaTimes.com
Until next time, keep crushing!
This is our time.
Sincerely,
The Beartaria Times.
Our Magazine Team Releases Details On Issue #3 Of The Beartaria Times Magazine
Early this week our magazine team released information on the third issue of our magazine.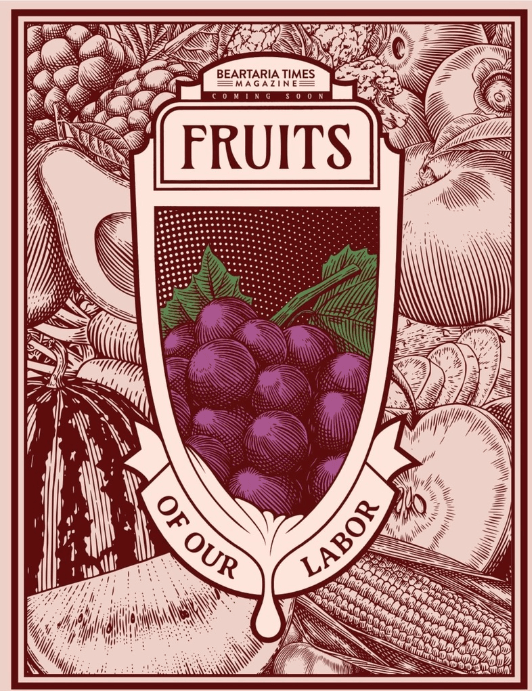 Early this week our magazine team released information on the third issue of our magazine. As our magazine content is sourced from our community to share information, stories and resources, our team also made a call for anyone that wants to participate in the third issue of our magazine.
To be the first to hear from our magazine team make sure to follow @Magazine Team on
The Beartaria Times App (App.BeartariaTimes.com)
You will find their post below,
"Hey Legends,
As we finish sending out our second magazine, we are starting to plan our third issue.
We have learned a great deal with the first two and continue to progress, adapt, and recalibrate as we move forward.
We are still striving for most of the content to be resource-based, with tutorials, how-tos, and instructional articles. Beartaria Times has always been at its core, where we can learn from and support each other in various endeavors. Sharing information and talents in our diverse fields of expertise can be just what someone needs to gain the confidence to get started themself or take things to the next level.
The next issue will be called "The Fruits of our Labor." This theme continues to grow from our first two, "Origins" and "Planting Seeds."
We covered where we started and what we have done to get to where we are. Now it is time to share some of the accomplishments and bounties we are beginning to reap from planting those seeds.
Are you harvesting the fruits from the work you put into your physical and metaphorical gardens? Did you build relationships locally to strengthen your local tribe and grow your wealth of community? Have the skills you have learned recently or not so recently paid off in ways you can share to inspire others?
Comment below if you want to be involved, what you want to write, or what you want to see in this next issue. We would love to see content that is resource based that also tells a personal story of perseverance and triumph. We are always open to new ideas. Let's get the discussion on our third issue started.
*Featured image is a place holder for our next cover not yet released.*"
We are so happy to see people enjoying our magazine and sharing it with others. If you would like to contribute, the best way is to reach out to @Magazine Team on our community app. Showcasing your skills, knowledge and experience on our app is a great way to get noticed. Let us know what you would like to see in our third issue and we will do our best to make it happen!
Until next times,
Keep crushing!
Sincerely,
-The Beartaria Times
What to Expect in Our Second Issue of the Beartaria Times Magazine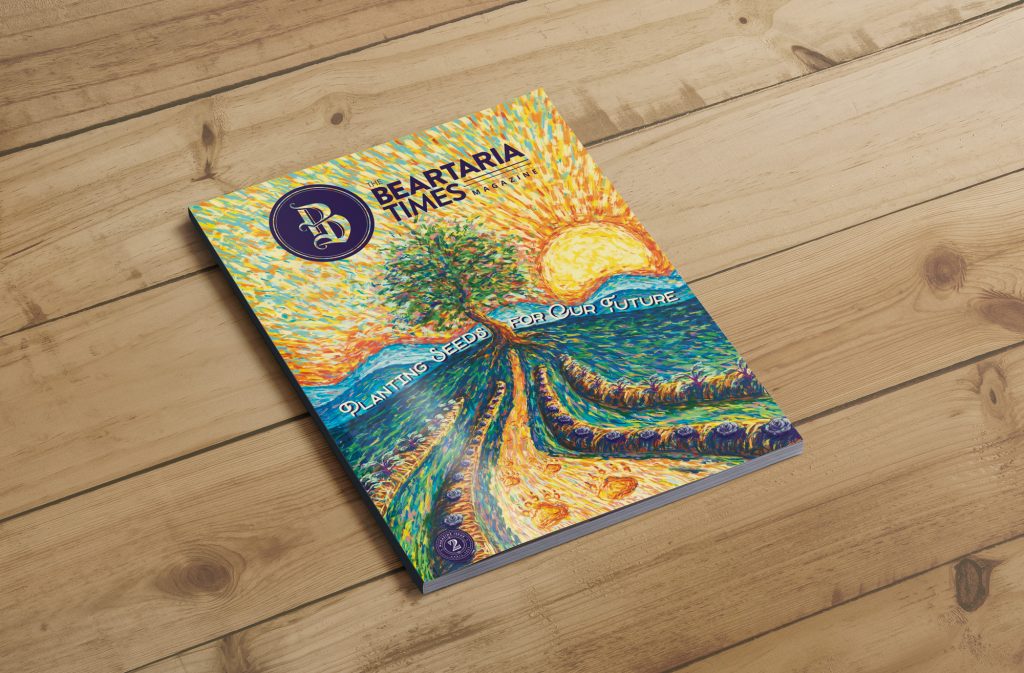 We are excited to announce the second issue of The Beartaria Times magazine! This second installment brings together community members from different backgrounds and experiences to share tutorials, knowledge, inspiration, and resources that we know our community will love and benefit from for years to come. We have compiled articles from the legends of Beartaria to build a catalog of information that will inform and inspire.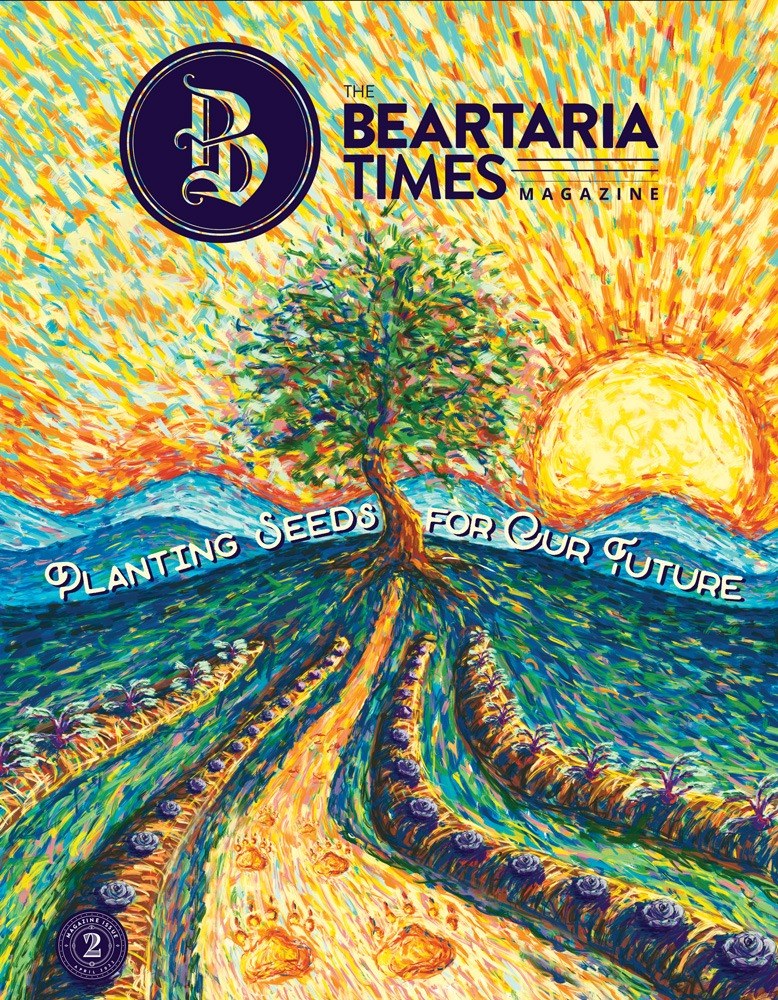 Some of the topics you can expect in this issue will include an intro to HAM Radio from the one and only Falcor. Mr. Permie Bear runs down ten ways to incorporate permaculture philosophy in your garden or homestead. The seeds of creation are sown in a piece by BearBrandt that takes you through the artistic design process. And Artos Survival's, WildMedBear gives us ten Wilderness Survival Essentials.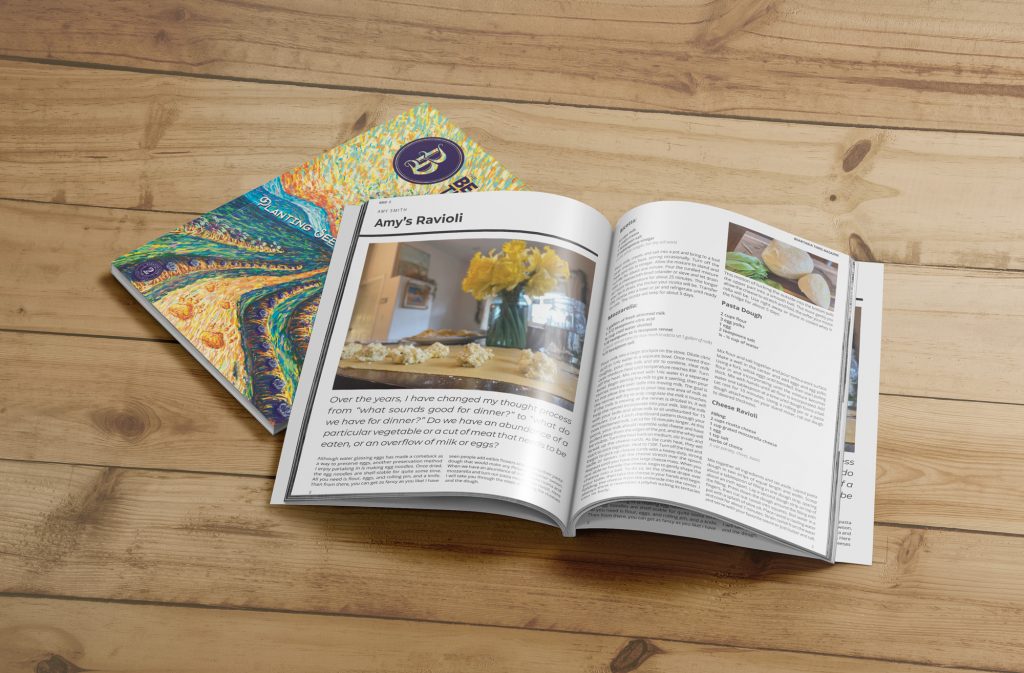 Big Sage Bear and Bolar Bear give us some insight into planting metaphorical seeds in their lives. While Orthodox Builder Bear lends some wisdom on how we can all benefit from continuing to do business with Babylon. And there is so much more!
Like before, this magazine will be a limited run based on the pre-order numbers. We are happy to have lowered our pre-order cost to $24 per magazine, and we reduced the Canada shipping cost to $9 instead of $15. For total transparency in sharing our goals, some magazines of similar physical quality sell for $12-$15 but print millions of copies. We believe we can begin to get our price more competitive if we sell around 10,000 copies. By supporting our magazine and pre-orders, you help us continue to lower the cost. We would rather sell many magazines at a low price and get good information out there!
We want to thank all of our contributors for making this another fantastic issue!
You can still pre-order a copy before Friday, April 29, at 9 pm PST.
The future is bright for The Legends of Beartaria!
Until next time, Keep Crushing!
Onward!
Sincerely,
– The Beartaria Times