Bloom Where You are Planted, A Letter From The Editor's Wife
Blooming where we are planted is what we're doing and we are so thankful we decided to do so.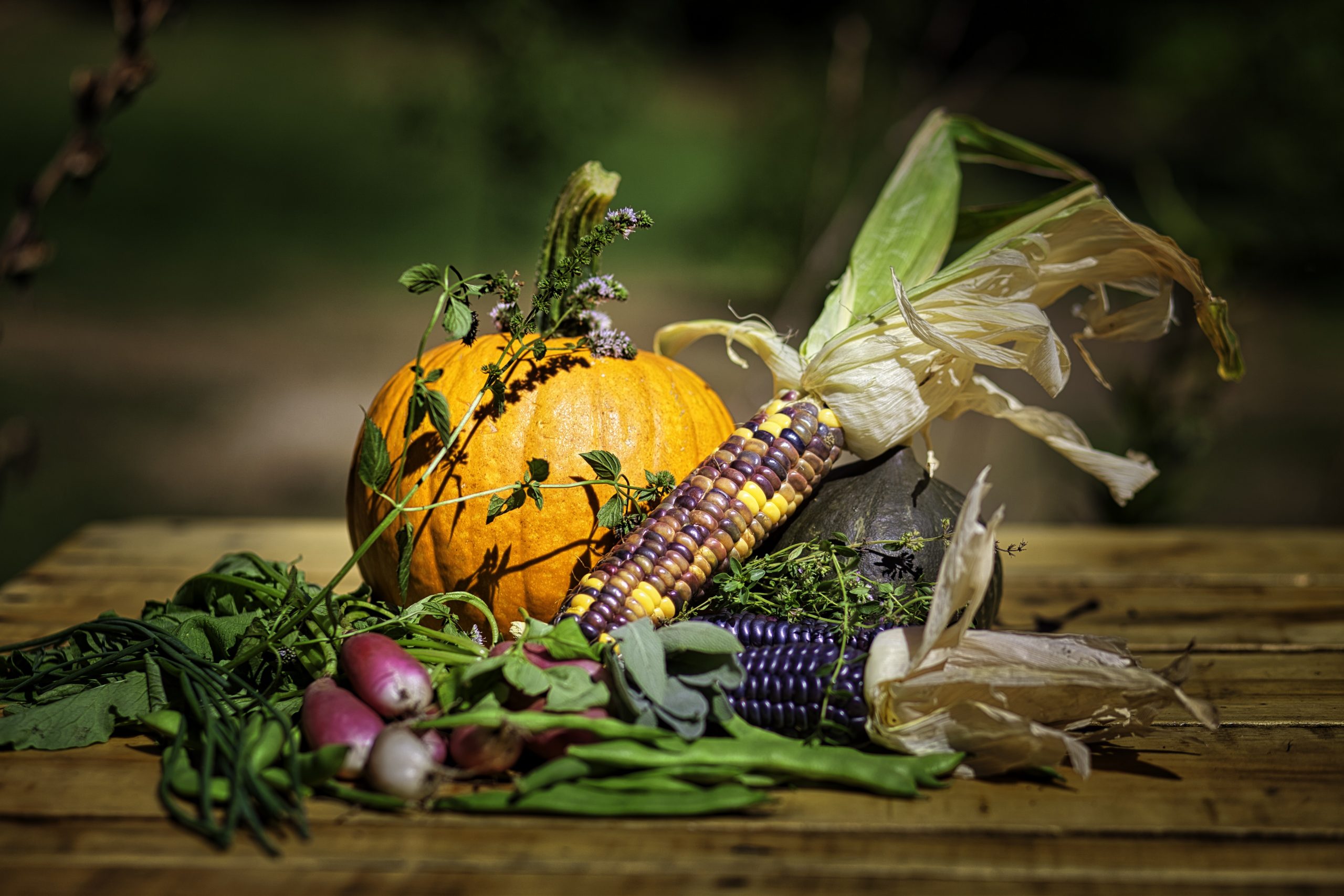 For a few years my husband and I have been discussing moving and having a homestead. We relished in the dreams of owning our own land somewhere south of Rhode Island where the growing season was longer and the weather more pleasant year round. A place of our own where we might have chickens, ducks, goats and a bountiful garden that could sustain us year round. However we have been on the outskirts of the system since the beginning of our marriage and made many sacrifices from the start to be able to have one of us at home with our children no matter what the cost. So we are here in Rhode Island living with his parents and forever grateful for the roof over our heads and a place to sleep at night.
It was late in 2019 when we really took the phrase "bloom where you're planted" to heart.

It really struck a cord with both of us. If we moved who would take over the roles we have assumed here? With his parents getting older and not in the best of health we have taken control of the more arduous tasks around the home. I had planted flower gardens that would need maintaining not to mention the snow removal in the winter to name a few. We still had some debts that needed to be repaid before we could make the move and money has always been a little more than tight around here, so we dug in our heels and said let's build a garden. We're going to bloom where we're planted and that's what we did.

Where do we start? How are we going to plant? What seeds need to be started inside? Which do we direct sow? What seeds do we even buy? Where do we get our soil and compost?
What spot in the yard is the best and how big should we make it? It felt a little overwhelming at first, with me at work and him at home starting the seeds and planning was difficult. I'm the family's green thumb though I didn't have experience with vegetable gardens. We ordered the bulk pack of seeds from Baker Creek and a few extras to start. We went to a local store where I knew we could get organic potting mix and pots for seed starting, purchased some grow lights from Amazon and we were on our way. It was a promising start. When our seeds arrived in the mail it was better than Christmas morning, eager to start I sorted through seeds that needed to be started early from those that could be direct sowed. It was late in February and the weather was looking promising for March which had us dreaming of what our garden would be. I started some seeds with my boys in cups and trays, properly labeled them and set them up with the grow lights. Boom we were on our way!

March came around and with it the start of the confusion that 2020 has turned into, but on we carried. While I was at work my husband built raised boxes out of pallets and placed them in the yard where we decided to put the garden! For the boxes we used the Hugelkultur method to save on soil and manure which was purchased from the same store as our seed staring supplies. We discussed in ground beds and where to place them, had the layout planned and the digging began. Meanwhile our seedlings were looking great, it was all coming together, then March came to a close and with it weather generally unheard of for this time of the year.

Living in New England there are risks of snow in March and April but what we got this year was not snow. It rained through most of April and the temperatures stayed in the low 40's. Not ideal for planting outside. It was a little discouraging to say the least and our seedlings were yearning for fresh soil in a new bed. When we had a break in the weather we planted the more cold tolerant seedlings. I soon discovered I was a little over zealous and not mindful enough when it came to the quantity of seeds I provided to my children when preparing the seed cups. We planted a few too many seeds in each cup. That was the first mistake. The weather improved once mid to late April hit and we were able to add more to our beds. The deeper into the current world situation we got the more we thought about expanding our garden. So we did. We added two more raised beds and a second in-ground bed. By mid May we had most of our direct sow seeds planted and all we could do was wait. It was at this point that we notice the lack of growth the plants in our raised beds were achieving. Confused and frustrated we started to analyze where we went wrong. It had to be more than just poor overcrowded germination pots. Poor soil quality? Not enough manure? Too much manure? We just weren't sure. We then stopped to consider what had been used for the Hugelkultur, pine branches from a tree that had been removed the previous year. The soil must be too acidic even for the tomatoes, nothing was growing properly. Mistake number two. So we started the boxes over, removed the soil, took the pine out, mixed in some new soil, added garden lime and filled the boxes again.

That was around the end of June, at the same time our local farmer's market had re-opened and we were able to reconnect with our favorite farmers. The connection was truly a blessing from God. We told them about our garden and shared our struggles. We exchanged business cards and they offered to give us some excess plants they were not going to be able to get in the ground this season. When we got to their farm we were more than surprised at the number of plants they were willing to give us. It was already the 4th of July at this point and the plants they gave us were going to end up in their compost so they were more than generous. The beets, tomatoes, eggplant, pepper and cucumber plants were more than enough to fill our boxes and some empty spots in our other beds! Not only did we gain plants for our garden but we formed a relationship with the farmers that allowed us to volunteer with them as a family and for my husband to go help a few days a week. Our time was compensated in fresh veggies and a discount every Sunday at the market though the experience and community building was payment enough.

From then on out as the weather continues to improve it was like magic. Our boys loved watching the plants grow week to week and I spent my mornings before work in the garden talking to the plants and checking to make sure every thing was growing well. After struggling a bit our greens finally took off, the potato plants looked amazing, we enjoyed peas and green beans fresh off the vine nearly daily. The pumpkins we planted were a lesson in themselves! Next time we will plant them in their own bed where they cannot climb all over the boxes and fence, though the fence made a lovely trellis.

Our mistakes have been good lessons learned. Less seeds per germination cup, bunny proofing before breeding season and preparing for pests of the insect variety before you find caterpillars on your kale in the fridge. The garden as a whole has been a learning experience for us and we know there are more mistakes to come. It's part of what makes this journey so beautiful. We started a new and smaller fall garden which is coming along though it didn't come without mistakes. You live and you learn, blossom and grow with your garden. If your family is involved it makes the experience all the more enjoyable.

Our 8 year old has read a book all about chickens, he knows all about raising chickens and can't wait to grow up and be a farmer. Our 4 year old absolutely loves playing in the dirt, digging the earth, looking for worms to add to the gardens and compost not to mention eating whatever he can get his hands on right off the vine. There is nothing like cultivating your land and watching your children enjoy the cultivation the land provides in return. Their homeschool curriculum is going to be based around gardening and nature moving forward which will only further their love for it. They have grown so much because of our humble garden this summer in so many ways as have my husband and I. Blooming where we are planted is what we're doing and we are so thankful we decided to do so. It has allowed us to see the path God laid out for us more clearly and presented us with new opportunities we never thought possible.

Who knew all we had to do was reach out to a neighbor with a jar of garden fresh homemade salsa and a job offer would be soon to follow. This opportunity is allowing me to come home for good, be with the children where I belong especially since we are expecting our third in December. It has also given my husband a new career path. We are blessed to be blooming here and look forward to all the adventures that come our way. This was the first of many beautiful things to come, God has and will continue to provide.
-Jessie (CameraBear's Wife)
@jessie_g_art_ on instagram
Beartaria Seed Savers is Born
Beartaria Seed Savers was established for bear-centered seed saving and distribution. The operation works at this time with a "freely as ye have received, freely give" mentality.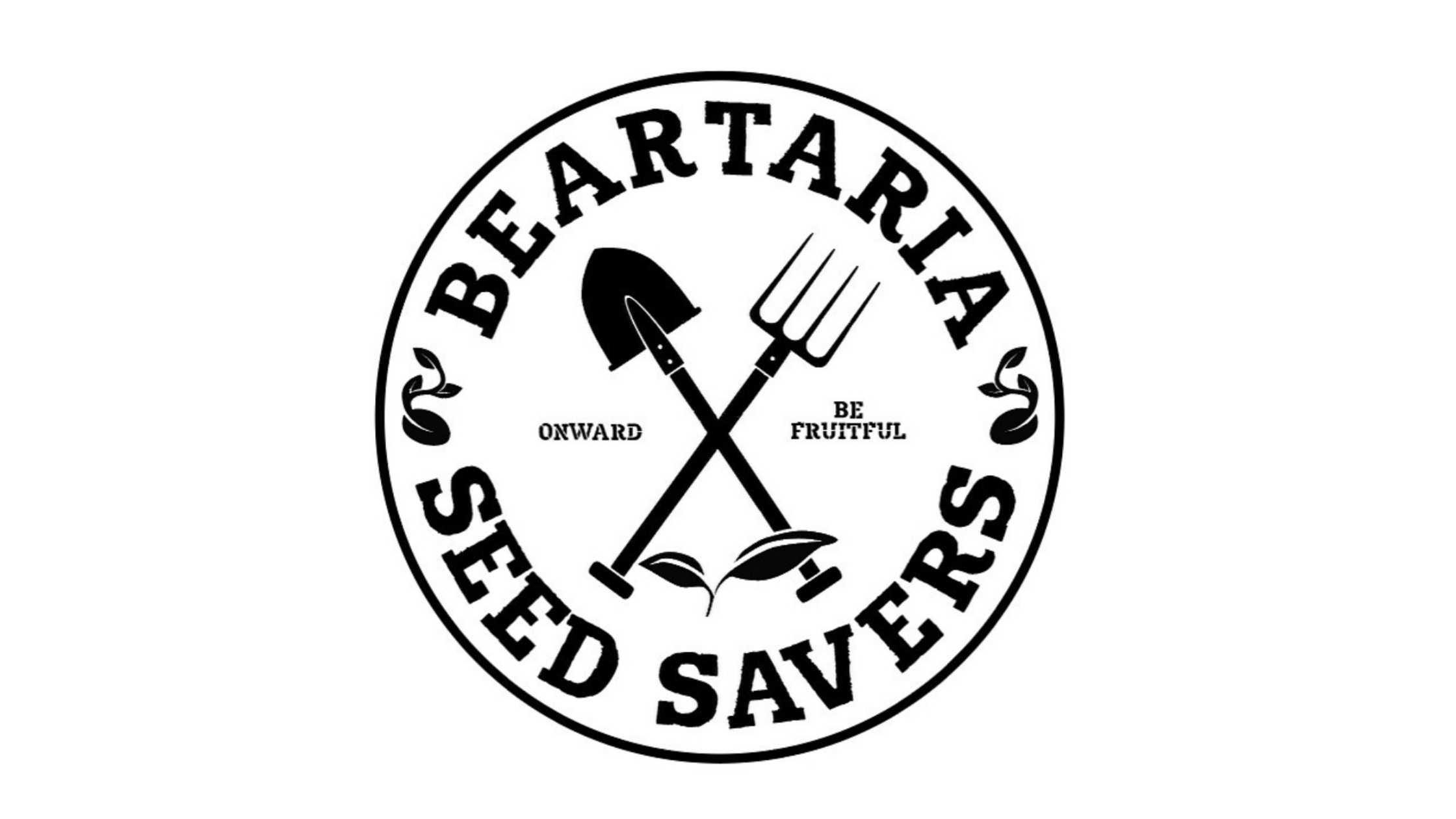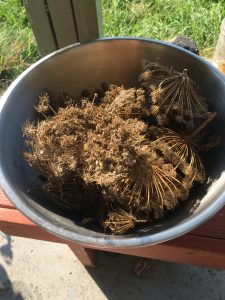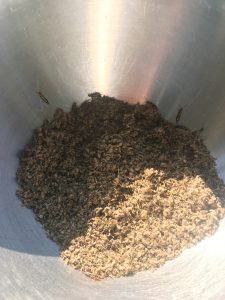 I sit on my front porch with the hot sun setting, a quart jar of ice water melting quickly, and silver bowls of carrot seed heads, nesting critters who found a suitable home in them, piled high. These are the days that I sit and meditate on words at the forefront of my mind, from things Big Bear brought up in the stream, to philosophical or spiritual discussions from Bear Island chats. This moment of contemplation was "be fruitful and multiply".
The action of seed-saving gives physical meaning to the Bible verse we hear with every Big Bear stream.
God blessed this realm with this blessing of growing in love and number. That fruitfulness speaks in all living things according to His good nature and is evident in the multiplication of seeds.
I planted those tiny carrot seeds in the Spring of 2019 and waited anxiously in 2020 for their floral heads to turn. From around 12-15 carrots I left to seed, I got thousands of schizocarps. It is incredible to think that around 66 seeds in 2019 multiplied into a bounty in 2020.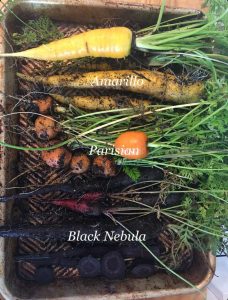 I have been passionate about gardening and food preservation for a long time. The hobbies go hand-in-hand. This became unmistakable in 2020. God was doing a beautiful thing to awaken the population that years of me shouting at people to homestead or garden could not do. In my area, families were building and expanding gardens. No amount of breath from my mouth could move a population in this direction. It is only the gentle grace of God who can and was doing this right before my very eyes. My former despair-ridden prepper heart leapt for joy at His magnificence. I could see God was at work.
However, with so much work to be done, I could not remain in awe. I busily added to my garden as well and was ready to plant. I went to purchase seeds from my favorite supplier only to see "out-of-stock" on seeds I hoped to purchase for my garden. The new gardeners had burdened the supply with increasing demand.
My awareness of the supply chain fragility is how Beartaria Seed Savers was born. Seeing the numerous new gardeners, I knew that my dream of saving seeds could help our cherished community of like-minded people. I worked for many years with procurement and logistics. To me, it was even more apparent the fragile nature of the system and the situation we will be facing. I liken this to Joseph after he was sold as a slave to Egypt. God gifted him with dream interpretation. He interpreted Pharaoh's dream warning as seven years of plenty and seven years of famine and was promoted to a top administrator by Pharaoh to preserve food in the years of plenty. We still have it relatively easy at the moment and preparation is learning skills like seed-saving to be ready for anything.
Beartaria Seed Savers was established for bear-centered seed saving and distribution. The operation works at this time with a "freely as ye have received, freely give" mentality. Using barter and charity as a means to continue to grow. The vision is bears taking seeds and practicing saving them to get acquainted with the process or to plant them and share with their neighbors seeds or starts to build social wealth in their local community. The seed inventory, that at this time is freely available to those who want to plant these varieties in their gardens or have run into the "out-of-stock" issues like I had last year. The inventory includes seeds I have saved and seeds from bears who have seeds to distribute to other bears freely as well. I welcome all bears to send in their saved excess seeds (heirloom varieties preferred) with notes of what they liked about the plant and history if they have it. These are updated as bear seed donations come in on my IG (@copperbearette) and on the Beartaria Times app (@Copperbear).
The Beartaria Seed Ambassador program was designed for bears who are experienced with seed saving and have some garden area they are willing to use to grow and collect seeds. These seeds are issued from my personal seed inventory for the ambassador to start one (or more) plants from the variety they chose. My only request from this is that the seeds are saved and returned for further distribution to other bears for following years.
Faebear designed the beautiful logo which will don the seed packets and merchandise going forward. The goals in 2021 are to build a larger seed library and a website. Beartaria Seed Savers also has a merch store featuring hoodies, T-shirts, and accessories at https://teespring.com/stores/beartaria-seed-savers. To contact Beartaria Seed Savers, please email copperbearette@gmail.com for requests, donations, or other ways you can help.
A series on soil creation and natural farming from FuBear: Natural Farming,  an Overview
The fundamental basis of all of these techniques is to use what is naturally available.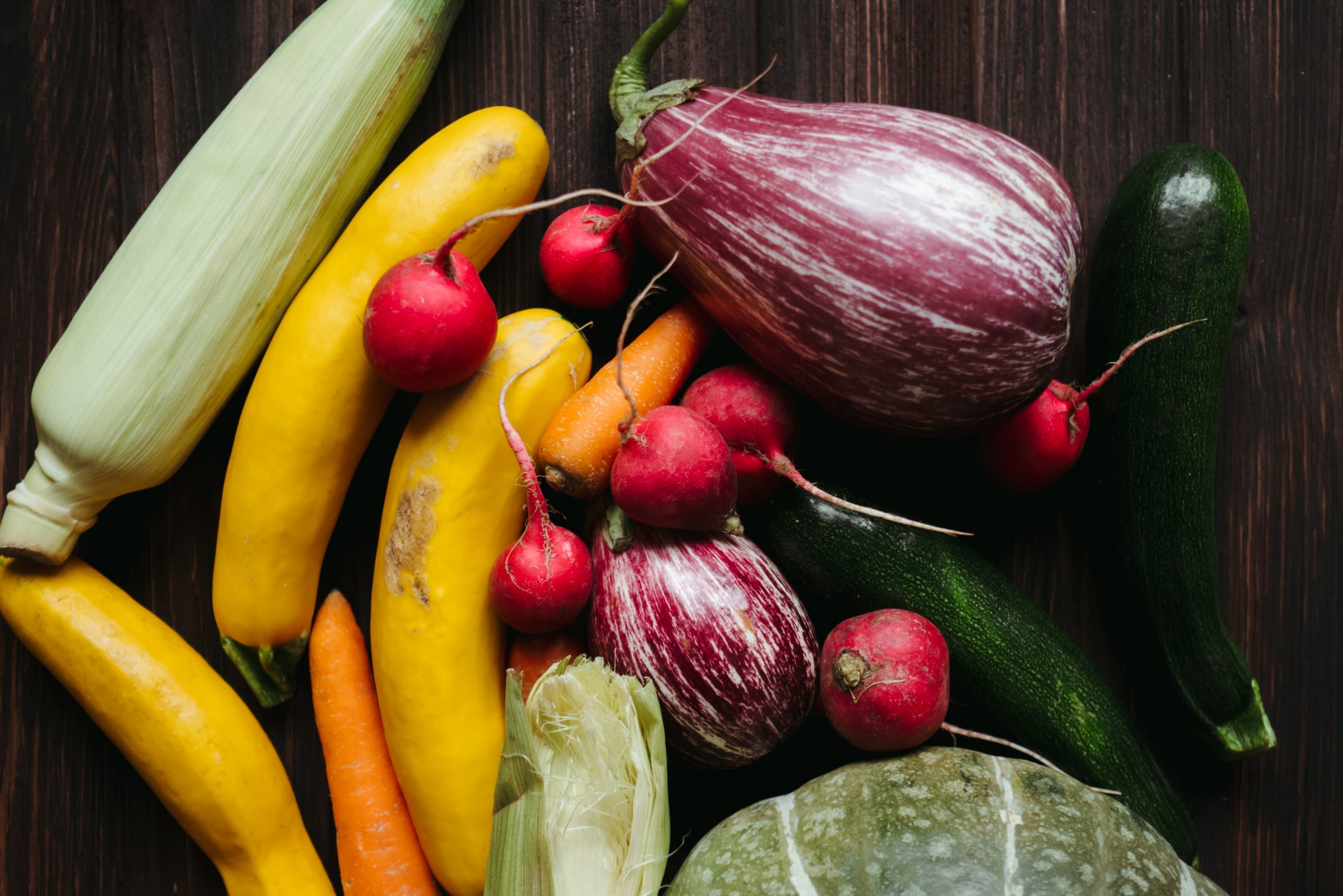 Currently, when you hear the term "natural Farming" it is referring to one of two Asian traditions. The japanese farmer Masanobu Fukuoka, whose 1975 book "One straw revolution" had a big impact on the "back to the land" movement back in the late 60's and early 70's.
Or, more recently, it refers to Korean Natural Farming, which was promoted and popularized by Dr. Cho Han Kyu (referred to as Master Cho most often) since the 1960's. Master Cho's mission was to avoid buying off farm inputs to maintain fertility and production on the farm. He did not want poor Korean farmers trapped in a cycle of buying chemicals and poisons from corporations, and thus losing profitability. Instead he wanted to use old farming techniques mainly from Japan and Korea, some of which have been utilized across Asia for thousands of years, based on fermenting of naturally growing plants locally and tinctures of those plants and the crops to pull out minerals and nutrients as well.
Additionally, an offshoot of Korean Natural Farming, is JADAM, which is a system developed by Master Cho's son, Youngsang Cho. JADAM's mission is the same as Korean Natural Farming, and there is a lot of overlap, but using his chemistry and horticulture degrees to update and extend how to create some of the inputs, and researched more mixtures for specific pests.
The fundamental basis of all of these techniques is to use what is naturally available. What plants want to, and can easily grow on your farm or nearby your farm, to improve your soils, and to control yours and your animal wastes, to promote more fertility in your soils. This is done by promoting and encouraging your soil food web, and using the "manures" and interactions of the microbiology with the plant, just as you would use livestock above ground.
This is a broad topic, as it covers soil biology, plant biology, fungi, chemistry, and even some physics in the more advanced explanations. To simplify the discussion, I will focus on the techniques used in JADAM, as it seems to bridge the old world techniques, and the new more scientific adaptations while still focusing on keeping everything as simple and cheap as possible.
Even while using these concepts, it is still very easy to spend a lot of money, if you let yourself. There are people selling composts, microbial innoculants, and prepared mixtures. So while I may mention or link to a product for purchase, just remember, all of this can be done without purchasing expensive inputs, at least in the small scale of 1/4 to 1 to 5 acres. As you scale up, you have to buy equipment (or employees) to create and distribute the inputs over large areas, but that is the same with any farming operation. The savings is in spending $5 to $50 dollars per acre to increase soil health, which determines productivity, vs spending hundreds of dollars per acre for chemicals which reduce soil health, and productivity over time.
Finally, additional resources that promote and advance these techniques, and discuss actual commercial farms using them, are Future Cannabis Project youtube channel(usually they are tagged with "living soil") and John Kempf's channel, Advancing Eco Agriculture, in which he promotes his business of consulting and supplying inputs at the commercial level. The information shared on these channels are gold, and I will reference them at times, or use them as a basis for an article.
(additional links to above referenced groups)
"one straw revolution" documentary: https://www.youtube.com/watch?v=rj7nrOjhMtk
Korean Natural Farming website: https://naturalfarminghawaii.net/
another KNF website: https://www.naturalfarming.co/
and his youtube in which he shows the process of making some of the inputs: https://www.youtube.com/c/ChrisTrumpSoilSteward/videos
JADAM website and youtube channel: https://en.jadam.kr/news/articleList.html?sc_sub_section_code=S2N1&view_type=sm
https://www.youtube.com/channel/UCpLIq2dhpu34qkIyyaeEGxw
Advancing Eco Agriculture site: https://www.advancingecoag.com/
The soil food web: https://www.nrcs.usda.gov/wps/portal/nrcs/detailfull/soils/health/biology/?cid=nrcs142p2_053868
By: FuBear
Building Beartaria Book Review
Need a great book to cozy up with during this coming chilly season? A book you will reach for again and again? Find yourself a copy of this hulk of a resource, "The Encyclopedia of Country Living" by Carla Emery!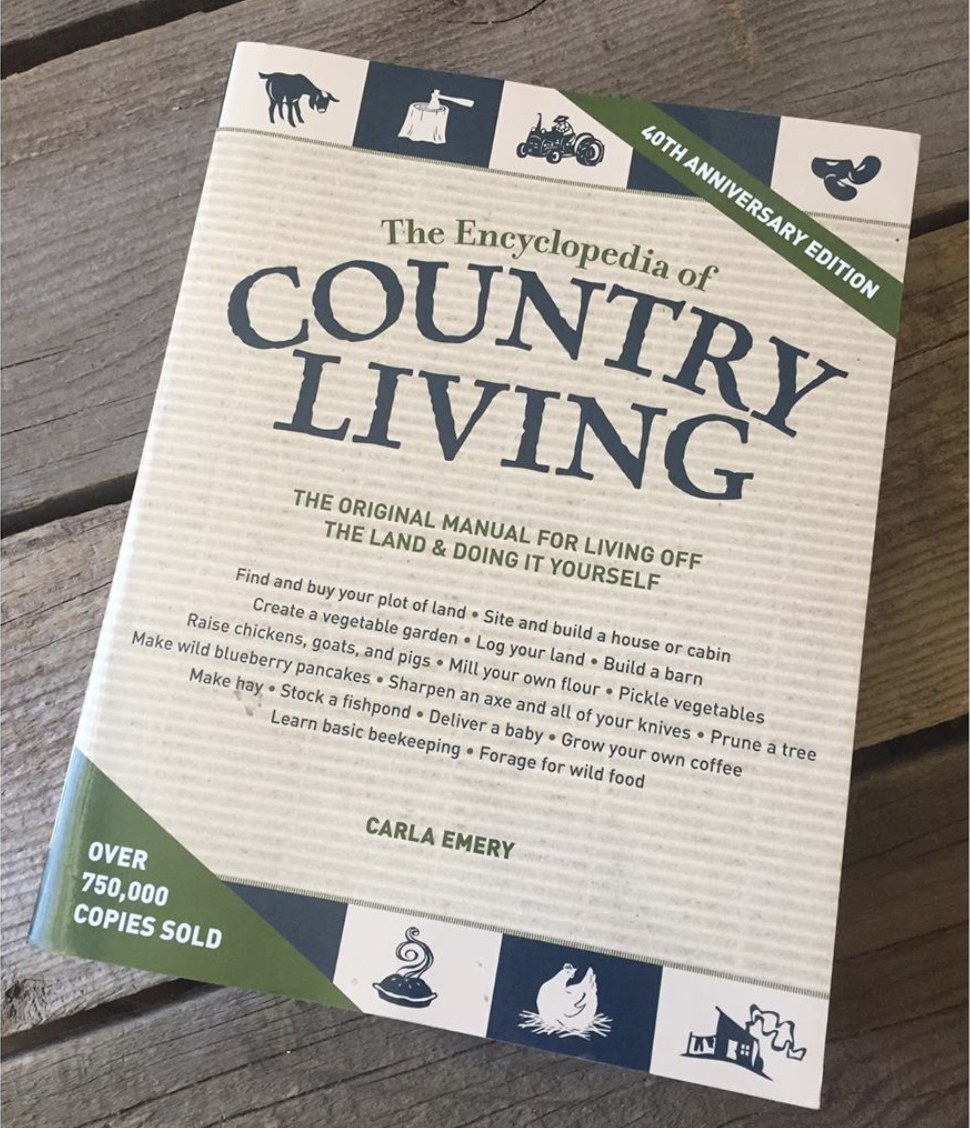 "The Encyclopedia of Country Living" by Carla Emery
Need a great book to cozy up with during this coming chilly season? A book you will reach for again and again? Find yourself a copy of this hulk of a resource, "The Encyclopedia of Country Living" by Carla Emery! A 900+ page collection of how-to's, diagrams, anecdotes and good old country wisdom on just about anything you can think of in relation to living like a pioneer. The ultimate guide for living off of, and in harmony with the land.
Carla began writing this book in 1969 as a helpful guide to hold in your hands and be able to pass on. In her words: "The 'Back to the land' movement had started happening then – a tremendous out-migration from cities to country. I was living in a tiny town in Northern Idaho, and the newcomers were everywhere, full of urgent questions about growing plants and raising animals." Her original book from that time has grown and changed over the ensuing decades, with many contributions from others. The honest goal of helping generations of her fellow man and woman reclaim that oh so important knowledge is felt throughout. Knowledge that reads just as if it were being told to you by a loving grandparent on your front porch, or over a batch of slow cooking apple butter with a friend, or while helping to square the posts on a much needed fence line for a neighbor.
I turn to this book often, and never close it without learning something new and adding a new bookmark. Even after having owned it for a number of years. It's got a little bit of everything! From finding your land, to working it, to making it a Home full of family. To raising all manner of livestock from baby to butcher. To growing and harvesting then cooking and preserving almost everything, from seed to pantry to table. Including foraging and hunting! It's a fantastic resource, for anyone, no matter what stage of homesteading you find yourself in. Crack it open on just about any page, and you're sure to gain insight into the kind of true self-sufficiency you'd never even thought yourself capable of.
Take it from another wise Beartarian, on the Eastern side of our great land, Mohawk Farmer Bear:
Our Western Beartarian homestead wholeheartedly agrees.
Enjoy, and Onward!
– Breanna
@ameliaameliorate on IG