Succeed In Business By Honoring The Creation
Honor God, Find Order, and then Crush.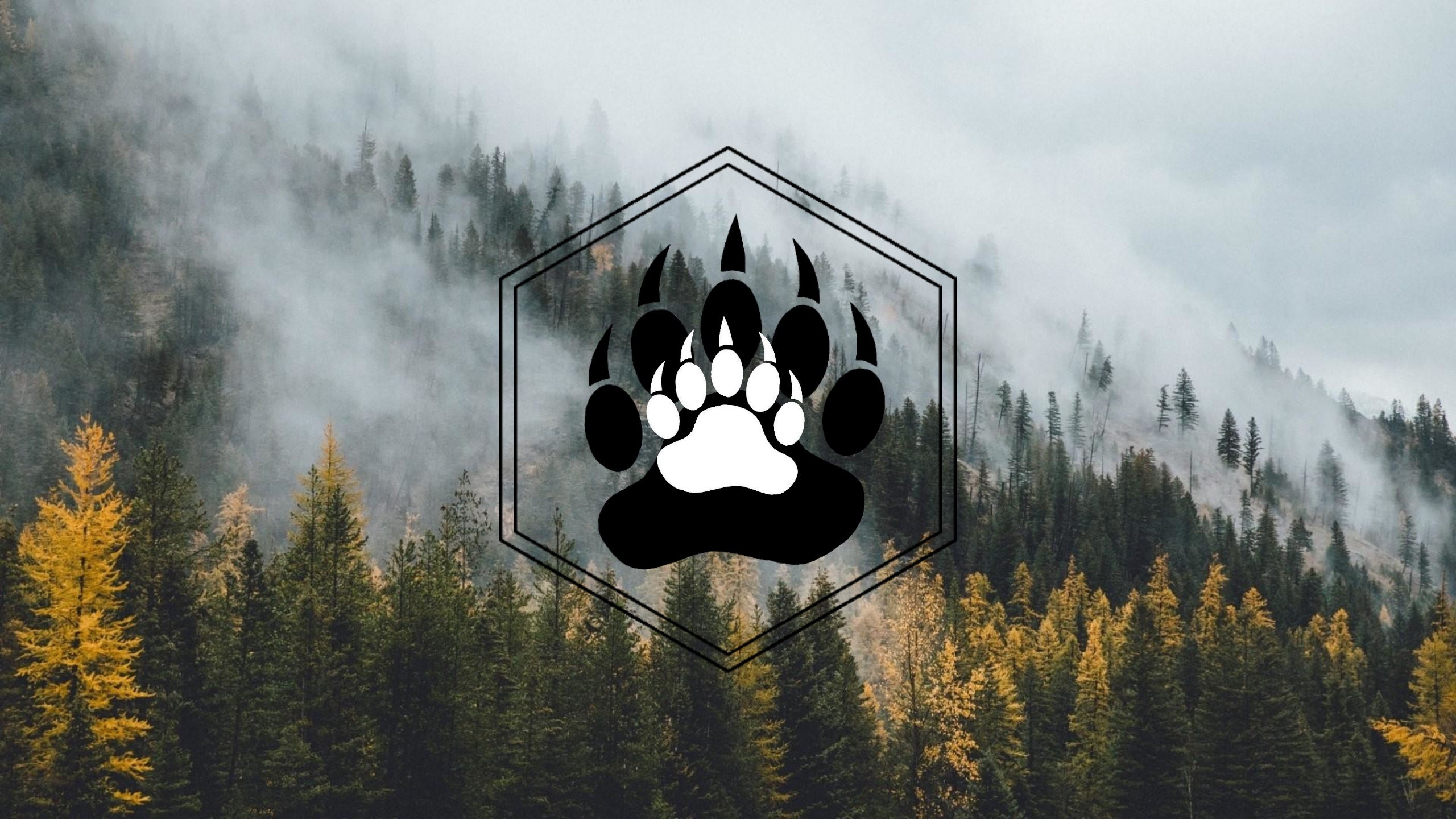 Human beings by nature are attracted to symmetry. You can see this in just about every facet of life. In art, we're often drawn to symmetrical designs and patterns. Mandalas are a great example of this. In music, we typically structure our songs in a way that is more or less symmetrical. Think the intro-verse-chorus-verse-chorus-outro pattern. Even in our attraction to a mate, we subconsciously are attracted to symmetry. Endless studies on the subject have shown that a noticeable lack of facial symmetry is more often than not seen as less attractive. We put a bookcase on both sides of the fireplace. We buy matching nightstands for either side of the bed. Why do we do this? Why are we both consciously and subconsciously attracted to symmetry? Because symmetry is order.
So the next logical question is, why are we attracted to order? In a world with endless possibilities, why are we constantly finding our way back to the same? I would say because this is a creation, brought into existence by One much greater than you or I. And on a fundamental level, it is ingrained in us to take care of that creation, and honor it.

Weird way to start an article Woodshop Bear. What in the world does that have to do with business?

Business, like everything else in this life, is an idea. It is entirely possible to live a life of complete self reliance. Every single one of us is fully capable of growing our own food, raising our own livestock, raising our own children, healing our own ailments, fixing our own stuff, etc. But doing all of it by yourself is incredibly time consuming, and often leads to burn out. So, humans created business as a means to lighten the load. Many hands make for light lifting. Instead of me doing 20 things with the utmost mediocrity during the day, I can now do one thing with greatness. You do a different thing with greatness. When you need the thing I make, you buy it. When I need your service, I hire you to do it. For all of its frustrations, stresses, and trying times, business in itself as an idea is wonderful. Business is literally community. Fiat currency isn't a measure of business. People helping each other and providing for one another is. Business goes wrong, however, when we lose sight of why we're doing what we're doing. Bear with me, as we're sprinting headfirst into left field with this, but we'll bring it back home triumphantly.

Business has become a twisted, vile perversion of what it should be, because we lost the order. We lost morality. We became greedy. We became self serving. We forgot why we do what we do. But we can very easily return home. It doesn't matter what you do for work, or what your business is. What matters is whether you're doing what you're doing for selfish reasons, or if you're trying to bring order to the world and honor God's beautiful creation. And if you're doing the latter, you will create ripples of beauty and truth that will form into giant waves.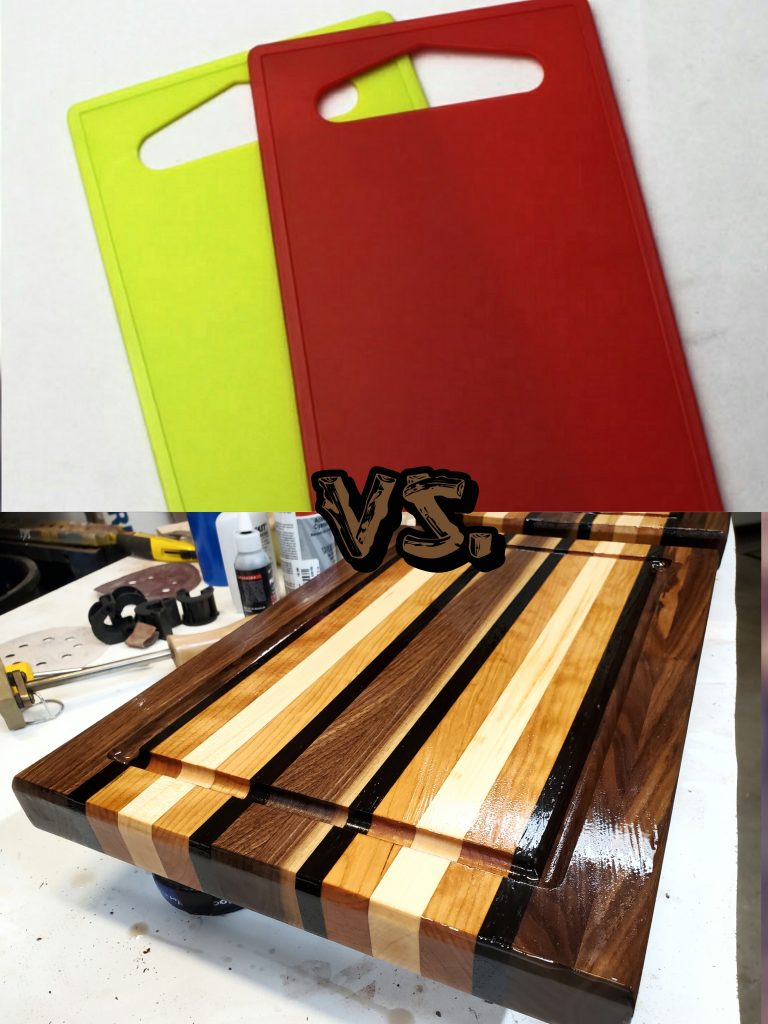 There are thousands of places to buy a cutting board. There are endless choices. One can do a 1 second search online and find more options than they could ever look at. So why is my business successful and growing every day? Because in every single cutting board I make, I honor the creation. I hand select every single piece of wood I use, and I have loads of fun doing it.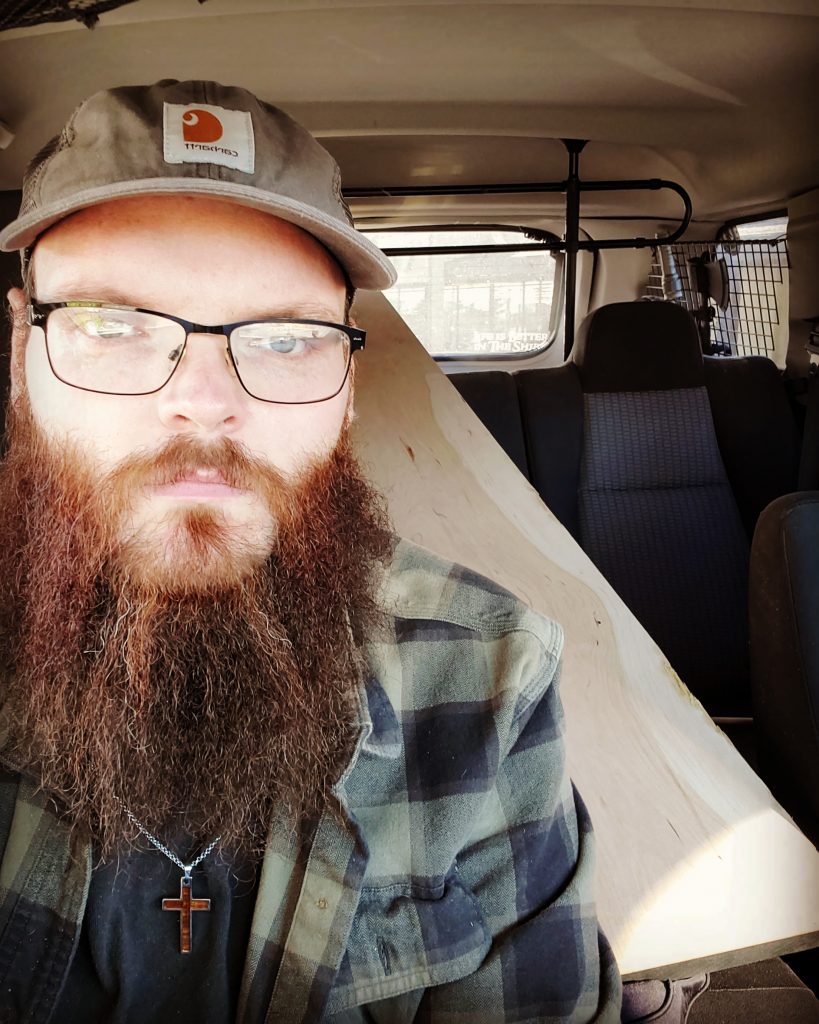 Lumber restocking days are my favorite days. I spend an hour at the store, picking through boards looking for the perfect grain pattern and the perfect colors. I feel excitement driving home with a load of hardwoods just thinking about all of the beautiful things I'll be able to make. I'm not excited for myself though. I'm excited for whoever orders them. I daydream about a family cooking dinner together, using the board that I made to chop up their fresh garden vegetables. I think about a mother looking at that cutting board after 10 years of use and appreciating that it's lasted that long, and that she was able to use the money she would have spent constantly replacing a cheap board on her children instead. I feel honored to know that the skills God gave me will, in a way, help put food into the tummies of little ones all around the country. It is a pure, genuine desire to provide for others with something they don't have the time or skills to craft for themselves.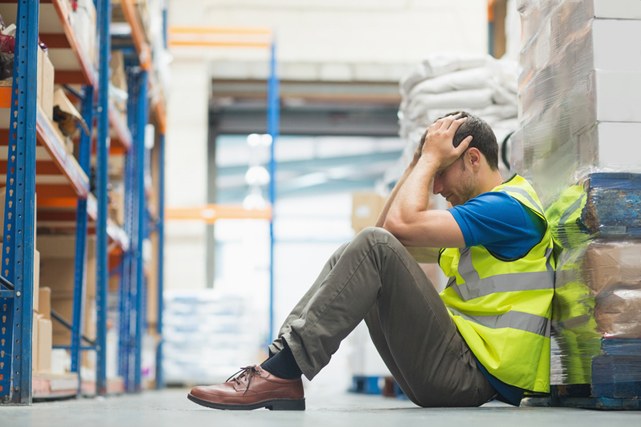 This is a stark contrast to what we're used to today, with cheaply made cookie cutter everything. The factory workers (if they haven't been replaced by machines), couldn't care less about any of that. They don't care about the grain pattern of the wood. They don't meticulously inspect every board, fill every crack, hand polish each board. They stamp them out and ship them off to whatever big box store ordered 10,000 of them for their warehouse. There is no order in that, and there is no honoring the creation. There is nothing but a pure, unadulterated desire for money. From the employees who are just there to collect a check, to the CEO who cares more about his 3rd yacht more than if his customer gets a quality product that will stand the test of time, there is no honor. On the surface, we are both providing the same service. The end result is a cutting board. You can cut your vegetables on either of our boards. But one was made with love, a need to honor God through the use of the skills he bestowed on me, and a very real desire to provide the last cutting board you will ever purchase. The other was made with no love. This might not seem important these days, as society has become very callous, but it really is. My inboxes are full of messages from customers thanking me, full of excitement, commenting on the quality and how thrilled they were when their order arrived. When was the last time you wrote the head of Walmart? People can feel when there is order, and it brings them joy because it's truth.

Remember the ripple I talked about earlier? It goes both ways. Every day I step out onto my shop, and I create with honor. Every single order I receive puts food in my daughter's mouth, so there is no option to provide a bad product. If I do, that's a lost customer. A lost customer is a lost meal. A lost meal is a failure on my part to provide for my family. Failure to provide for the blessings that God gave me is a failure to God. It is not an option for me. If I mess up a knife handle, I eat the cost and make a new one. I spend my entire day trying to be honest, and build my integrity with my customers via what I'm providing for their very hard earned money. This affects every other area of my life.
Since starting this business, I've found that this attitude has expanded into all areas of life. I have become far less selfish, far more aware of what my words and actions do, and desire to honor the creation more than ever. What started as making sure I alternate the grain curves in a cutting board so it doesn't crack years down the road has lead to a revelatory shift in how I view the world, and where I fit in to it.

On the flip side, the same happens in business when it's conducted from a place of greed, laziness, and apathy. Those paycheck getters, who couldn't care less about the job they're doing, will find it exponentially more difficult to find meaning in their lives outside of work. If you're used to running a machine that stamps out 1,000 cutting boards a day every day, you stop thinking about the mother who will be using one of them. If you see a crack in a board but say "whatever, it's just one board", that same apathy and laziness will ripple into your own life 100% of the time. That one crack will turn into just one cigarette after you quit, or one drink, or one affair. You detach from honor. When you are not honoring, you will never find order. Order is found through honor. What guides us in this life is where we want to go.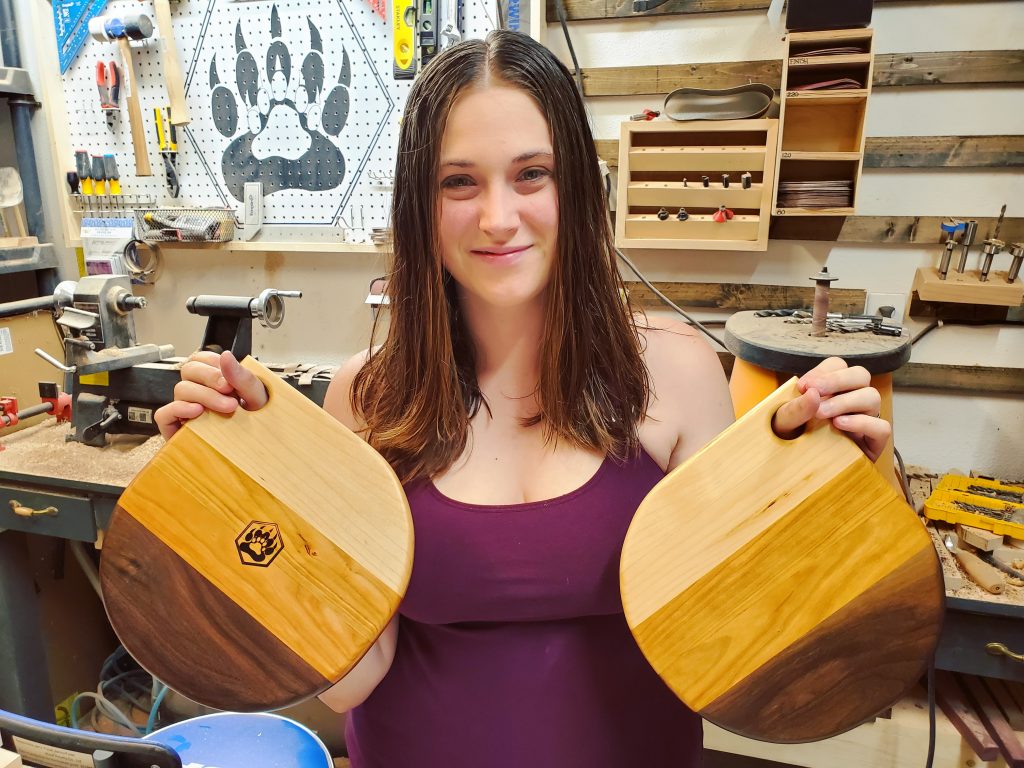 If you want nothing more than to be wrapped in God's love in the afterlife, it will show in everything that you do, and will ripple outwards to everyone you interact with. You'll make the best cutting board you can. You won't try to rake the single mother for extra money when she comes in to get her car fixed, knowing that she doesn't know the first thing about fixing cars and she's relying on you so she'll for sure pay extra for the blinker fluid. You'll do everything you can to be of service to others. And in return more people will want to do business with you, because they will be able to feel that you truly care and you're not just in it for yourself.

As proof of this, a quick story. Today, the Bear who offered me this editor position expressed interest in getting a knife from me. I immediately told him I'd make him one for free. My thank you for all of the opportunities him bringing me on board has brought. He immediately said he wanted to pay for it.

That, my friends, is the ripple. He knows I make good products, he knows my character, my integrity, and my desire to honor God. That made him want to help me feed my children. You will never find that in a giant factory. There is no community in a factory. You'd be hard pressed to find honor in a factory. But that doesn't mean you can't.

What matters in business is not what you're doing. It's why you're doing it. Do it to help others. Even if you don't own a business and you're just grinding every day trying to break those Babylonian chains. Do it with honor, and do it with gratitude. If you're flipping burgers, be thankful that you get the chance to feed someone. If you're a janitor, be thankful that you can provide clean floors for children to walk on. Be thankful that you, in your own way, can help bring order into this world, and in doing so honor the creation that He left us to watch over.

Until next time Bears, Onward!

-Woodshop Bear

IG: @littlebearwoodshop
FB: Little Bear Woodshop
www.littlebearwoodshop.com

Classical Learner
A New Approach To Homeschool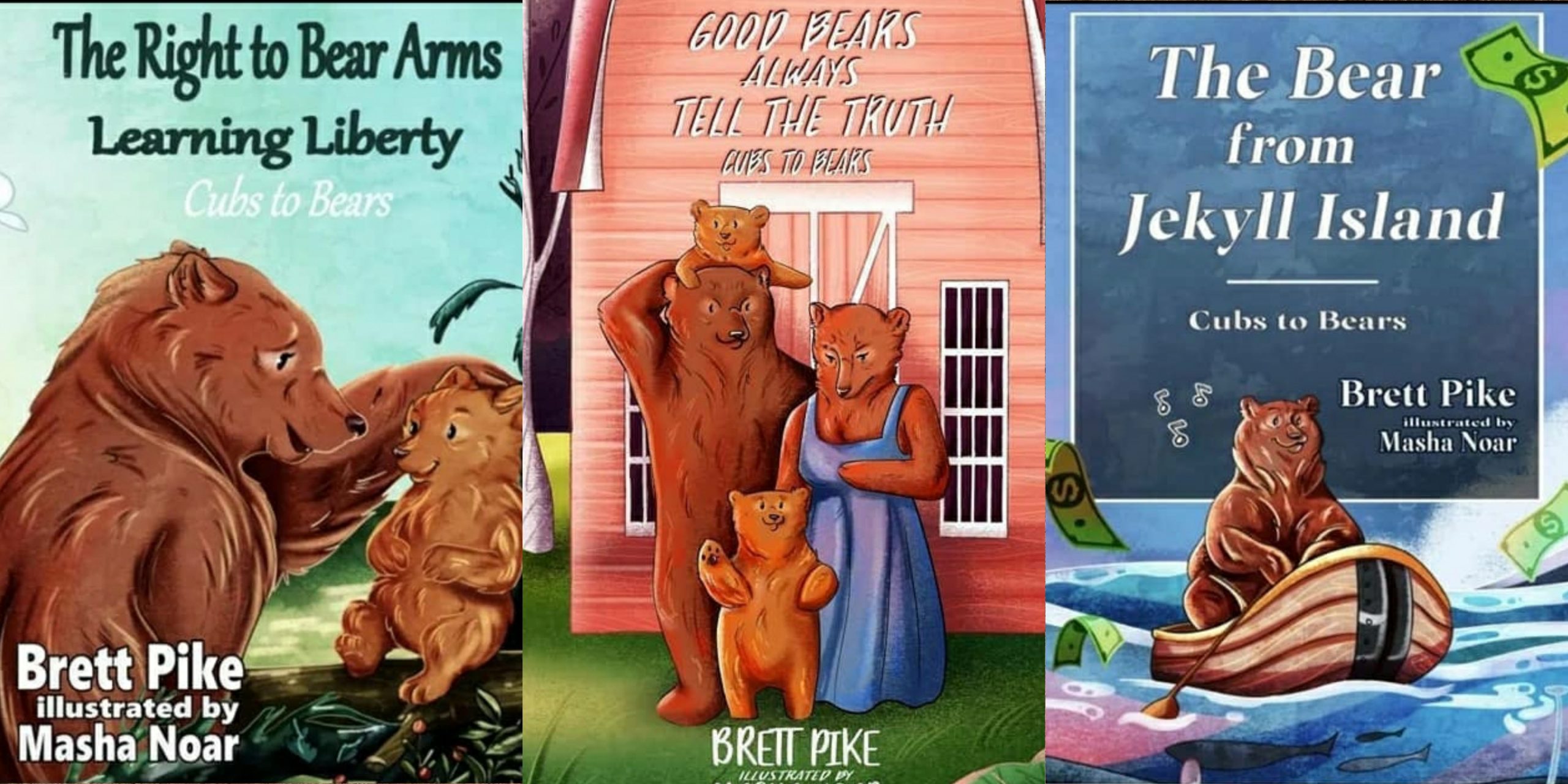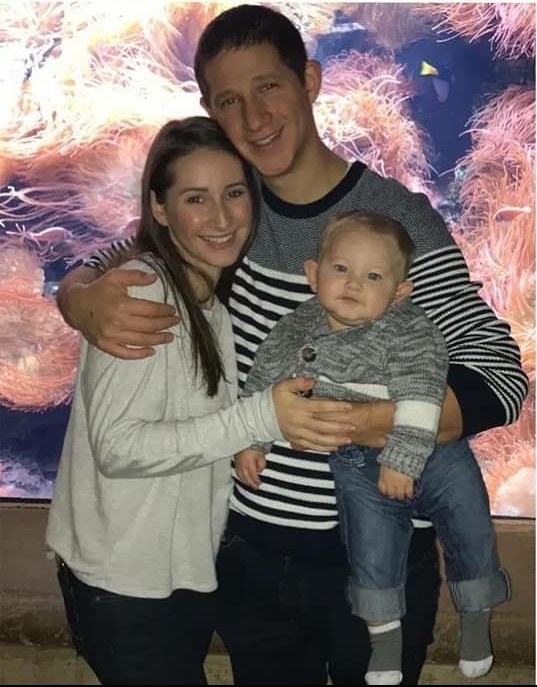 What do you want from your child's education? How do you envision them as an adult? What skills will they have? People often focus on curriculum; math, English, science, but fail to develop a vision. They remove children from public school without advancing beyond a department of education mindset.

A proper education prepares children to succeed in the real world, but what skills make that possible? The Pythagorean theorem? An 18 year-old shouldn't only have skill, but monetary value. Teach your child basic proficiency in art, music, construction, engineering, and computer coding, and they have the capability to bring anything they imagine into physical reality. They have the skills necessary to unlock the full potential of their creative mind. I call this creative excellence. It's not that there is one right way to do this, but that it is the ideal to strive toward. Maybe your child's path will take them into mechanics, plumbing, or anything else, but the ability to create is an absolute necessity. Development of skills makes children resilient to outside factors that can cause them to be less essential. The old lady down the block will always need her toilet fixed, just as people will always need their cars fixed.
Skill development is the surest way of ensuring children will always be able to earn a living.
Now pair that with business experience. From the time children are little they should have experience with product/ service development, organizing, sales, marketing, and business in general. I call this talent stacks. Think about that child who can physically create anything they imagine, and pair that with a lifetime of actual business experience. Does that sound like a person who will have difficulty navigating in the world?

Classical Learner allows me to assist families in formulating a unique vision for their children, like a guidance counselor for homeschoolers. You can read more about the Classical Learner Philosophy here:
https://www.classicallearner.com/services/philosophy/

It also provides me a platform to create unique educational materials. Earlier this year Classical Learner launched the Cubs to Bears children's book series – designed to teach morality, liberty, history, and the mechanisms institutions use to manipulate people. Children's entertainment should mirror reality to provide children a framework to understand complex concepts. For example, in The Bear from Jekyll Island, the pigs – bankers, tempt the animals with monetary loans. The animals that give into temptation find themselves in a vulnerable position when the farm has a drought and the pigs call in their loans. Learn more here:
https://www.classicallearner.com/cubs-to-bears/

Pulling children out of public school is the first step in building a better future. The next is to re-think what a worthy education looks like. Parents must create a unique vision of who their child is going to be.

Public schools have one vision and parents have another, at Classical Learner we bridge the gap.


Video readings of Cubs to Bears Books:

https://www.youtube.com/watch?v=X8XiS8A_0gE&t=143s

https://www.youtube.com/watch?v=m_m8mNiqWJY&t=42s

https://www.youtube.com/watch?v=Rdghytq2YXM&t=3s


Website: https://www.ClassicalLearner.com
The Beartatria Times App: Classical Learner
Twitter: @ClassicLearner
Instagram: Classical Learner Today

Simply Yasmine Co.
How maternal instincts started a business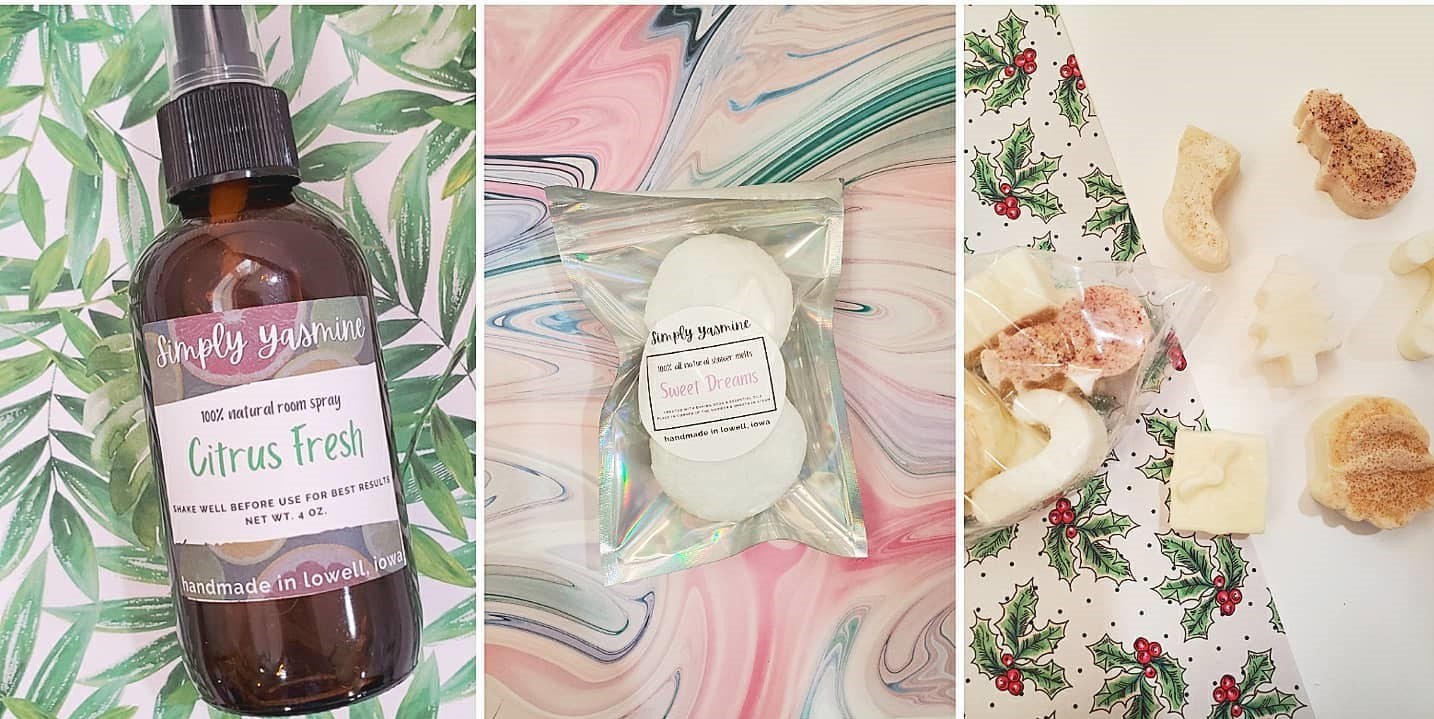 By: Yasmine Zachmeyer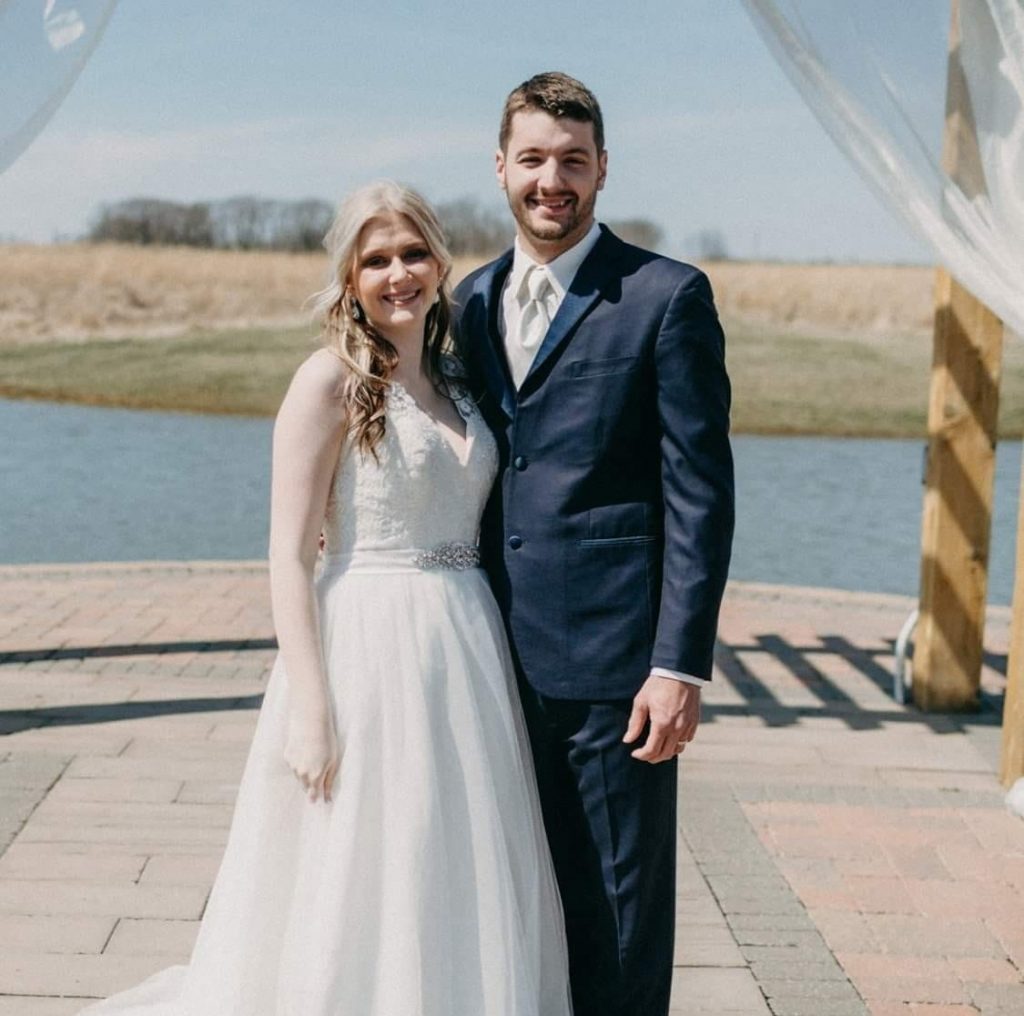 Hi Everyone, I'm Yasmine. I met my now husband, Jacob, when I was 16 (2013). We got married in April of 2019 and we welcomed our beautiful daughter, Journee, in May of 2020. After we found out that we were expecting, we decided to move to the country so we live in a perfect little farmhouse in Southeast Iowa. We have about 2 acres currently, but are hoping to buy some more land around us. While the rest of the world was freaking out, I spent my time planting a garden, learning how to make bread and had fun canning all of our fresh fruits and veggies!
My Backstory
I was born and raised for part of my life in Florida. When I was 10, I was taken away from my parents. I ended up having to move to Minnesota and Virginia with my Aunt and Uncle who were going to adopt me, but God had other plans. My grandma, who lived in Iowa, decided she wanted to take me in and raise me. She officially adopted me when I was 14. My dad (her son), turned his life around and she allowed him to move here to be with me. Flash forward a few years (2019) and my mom decided to move to Iowa as well to get on the right path. My parents were still legally married through all of this, so they just picked up where they left off. My mom was able to get sober and has been sober for almost two years now! I am so thankful to have my whole family back together again and that my daughter can be around her grandparents.
How it Started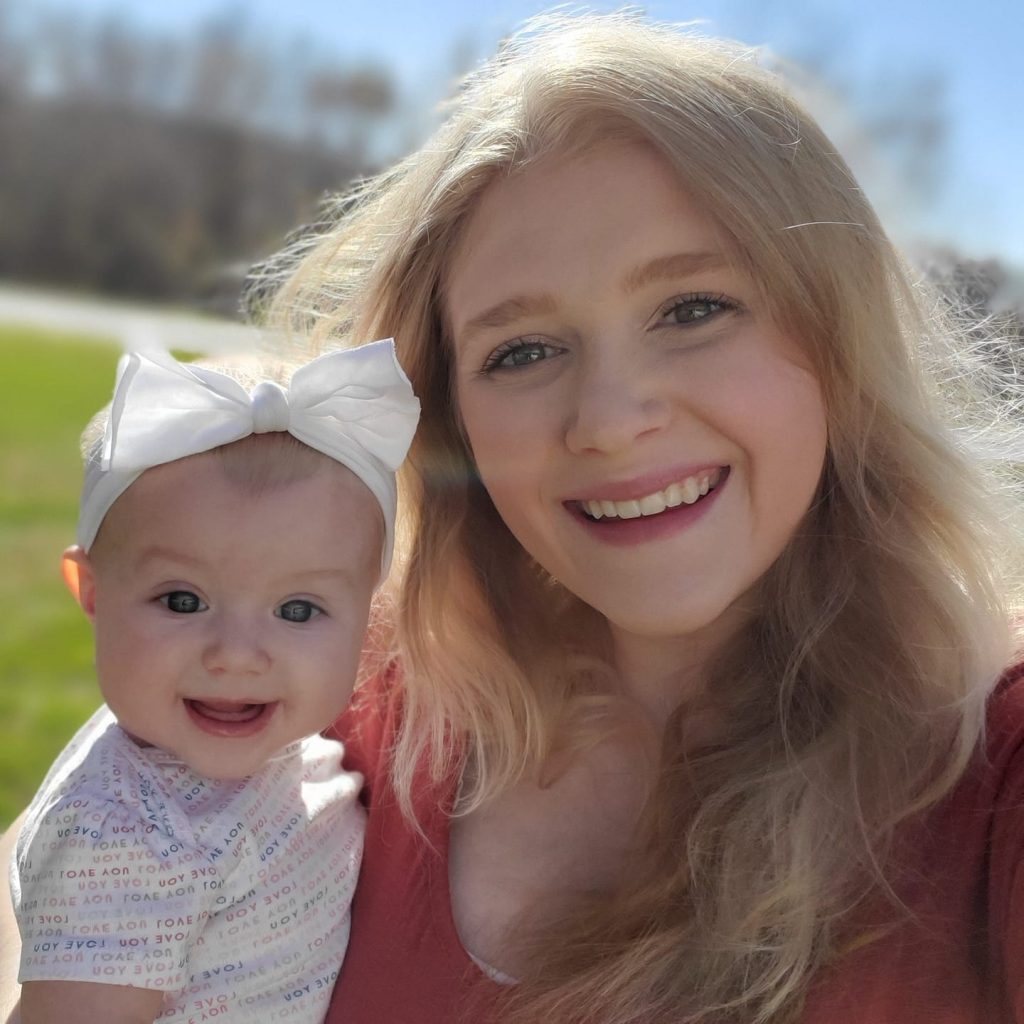 I have always been a natural person who researched everything. When I became pregnant, that research mentality went into full over-drive. Did you know that 300+ chemicals can be used in creating one scent and companies only have to list "fragrance" as the ingredient? I started studying parabens, artificial fragrances, paraffins, phthalates, dyes and more and realized the detriment these had on my family's health. I thought I was buying the most natural cleaning products, candles and baby supplies, only to realize most of the companies I trusted were lying and greenwashed. I knew I could do better for my family, so, I said my good-byes to my beloved products and began creating my own. A short while later, my husband encouraged me to start my own business selling said products, thus Simply Yasmine, was created.
I opened my Etsy Shop in October of 2020 and we have been doing great so far! I currently sell 100% all-natural wax melts, room sprays, hand sanitizers, shower melts and bath bombs. I plan to add many more products in the future. I created Simply Yasmine on a foundation of making chemical-free living affordable and easy. My products are not like anything you can buy in the store. I use USA materials and a blend of high-quality essential oils we all know and love.
Breathe Easy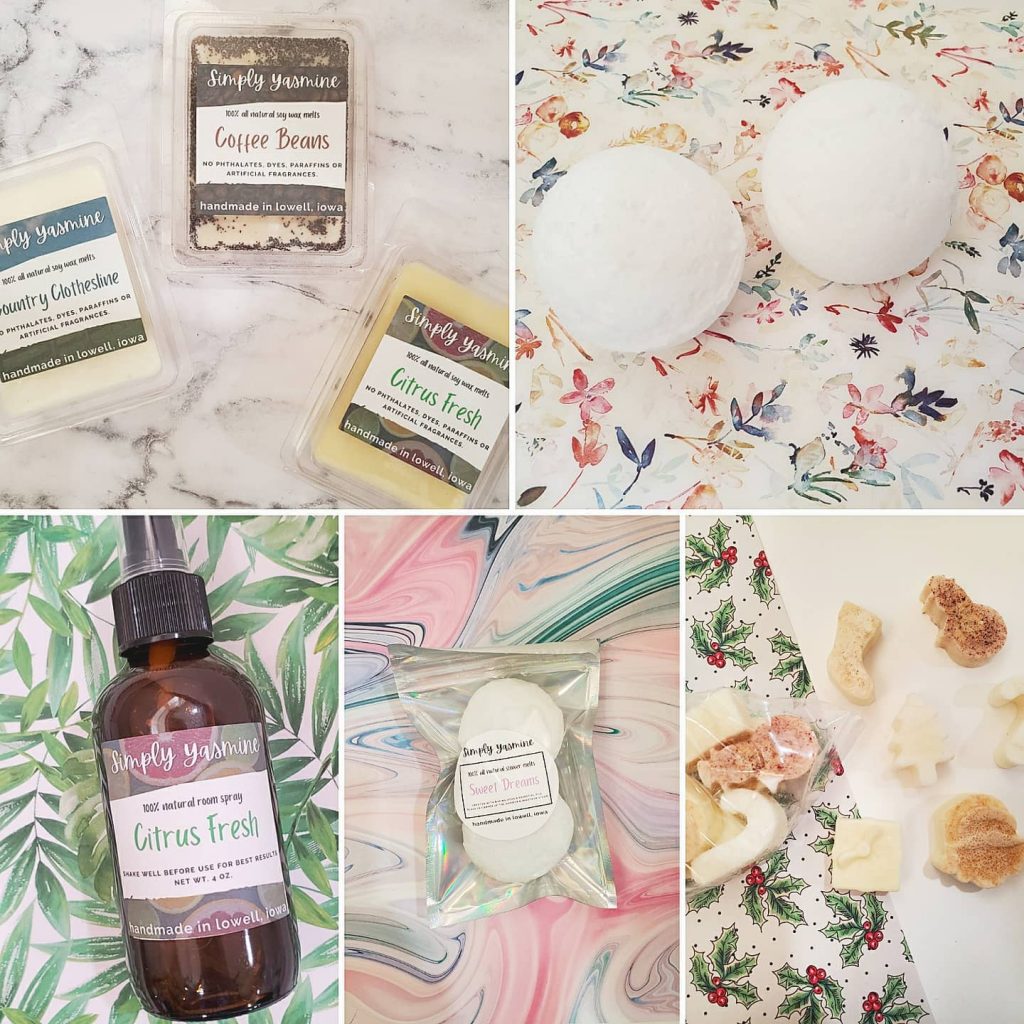 All of my products are created with natural ingredients. So many products I used to love contained artificial fragrances. Simply Yasmine scents are created with high-quality essential oils. Essential oils are naturally derived from plants so keep in mind there are some scents that just can't be mimicked. Sorry, no birthday cake or caramel plants! You can breathe easy knowing my products contain no phthalates, dyes, paraffins, parabens or artificial fragrances.
Looking Forward to the Future
            My goal for the future would be to have my husband be able to work from home with me so we can be with our daughter (and future children!) all the time.
Coupon Code: BEARTARIA for 10% Off
You can find me on:
Facebook: www.facebook.com/SimplyYasmine
Instagram at: www.instagram.com/simply.yasmineco
Earn Money. Don't Make It.
How changing one word can change your business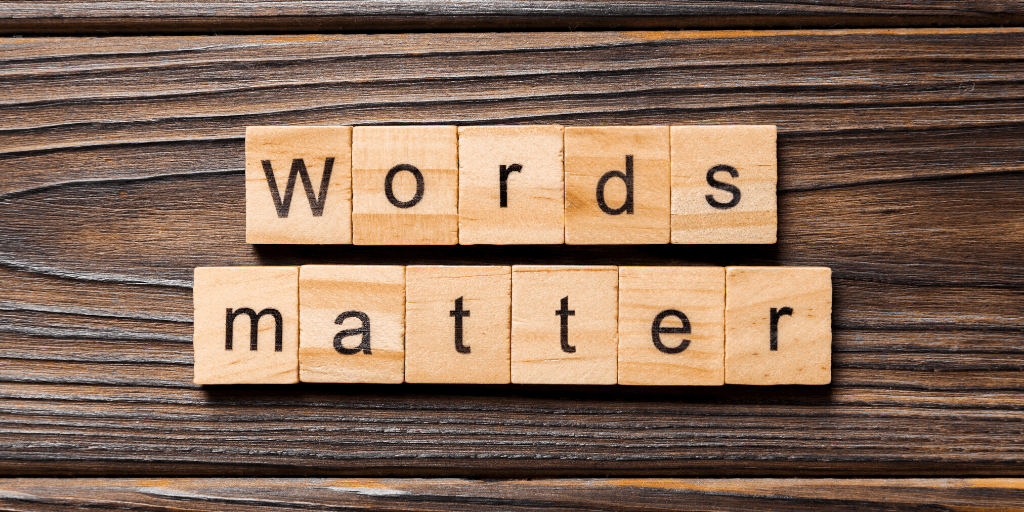 Words matter. How we use words matters. Replacing a single word in a sentence, or a thought, can result in an entirely different ending point. Today we'll focus on what I think is the most important word in business, and how replacing it with another will change your entire outlook.

When we use the phrase "I made money", we are lying. Unless you own a printing press specifically for creating money, use a special blend of top secret woven paper and fabric, use special inks and dyes, etc, and you literally create money, you didn't make anything. Using this phrase can lead to subconscious shifts in how we not only conduct ourselves in our business environment, but every other area of life as well. It might seem trivial, but words matter more than we know.

When we say "I made", we are taking full credit for a creation. Over time this can, and often does, lead to hyper inflation of the ego. The power of creation is something to covet. Desiring to create, or make, isn't bad in itself. After all, we are here to honor God by creating. It's what we direct that desire towards which can lead us down very bad paths. When we "make" money, we subconsciously train ourselves to believe we have the power to create wealth. We don't. And once that pattern of thinking takes hold of you, it will expand out to the point of losing touch with nature, truth, logos, and reality itself.

The way to avoid this crucial misstep is to rephrase it, and instead say "I earned money". Changing "made" to "earned" removes the idea that you created the money. That is important. Saying you earned money is not a lie. If you provided a service or sold a product, you did in fact earn that money. "Made" comes with the connotation that you are so powerful that you create from nothing. Only God can do that. "Earned" comes with the connotation that you worked hard to acquire, which is exactly what you did.

When we enter a job working for someone else, we don't make our paychecks. We earn them. We enter into a contract with an employer. The employer agrees to give you an amount of money for either a job, or per hour that you work. You willingly choose to accept these terms, knowing that in order to obtain that paycheck at the end of the week you will need to work hard to earn it. Nowhere in there did you make money. This doesn't magically change as soon as we create our own business. I don't make money selling wood products. I earn money by making wood products. There's a very big difference between those two, and the latter will keep you humble and focused on whatever it is you do.

A good exercise to see how important words are is to swap the words "made" and "earned" in everyday phrases, and see how ridiculous they sound. For instance, when I go into the shop, I make a cutting board. I don't earn a cutting board. When you graduate college, you earned your degree. You didn't make a degree. Your kids run up to you, paper in hand, exclaiming that they made you a picture. They don't yell "DADDY I EARNED THIS FOR YOU!".

Save the word "made" for when you're actually creating something. Use the word "earn" when you're working for an end goal. In business, this end goal is ultimately money. I work hard every day to earn money to feed my family and keep a roof over their heads. I do so by making things and then selling them. And at the end of the day, I have no false sense of superiority, no inflated ego, and I haven't convinced myself that I'm King Midas. I am tired, I am sore, and I feel grateful knowing that God allowed me another day of hard work so I could earn the money which I used to put food on the table. This also keeps my creativity focused solely on my craft, rather than on the acquisition of money. Instead of thinking about how I will acquire money, I think of what product I can create with wood that people will not only like, but will serve a purpose. I focus entirely on putting my energy into creating the product itself, so that when I hear the chime of a sale notification I know that my hard work paid off. I earned that sale.

Until next time Bears! Onward!

-Woodshop Bear

FB: Little Bear Woodshop
IG: @littlebearwoodshop

www.littlebearwoodshop.com