Succeed In Business By Honoring The Creation
Honor God, Find Order, and then Crush.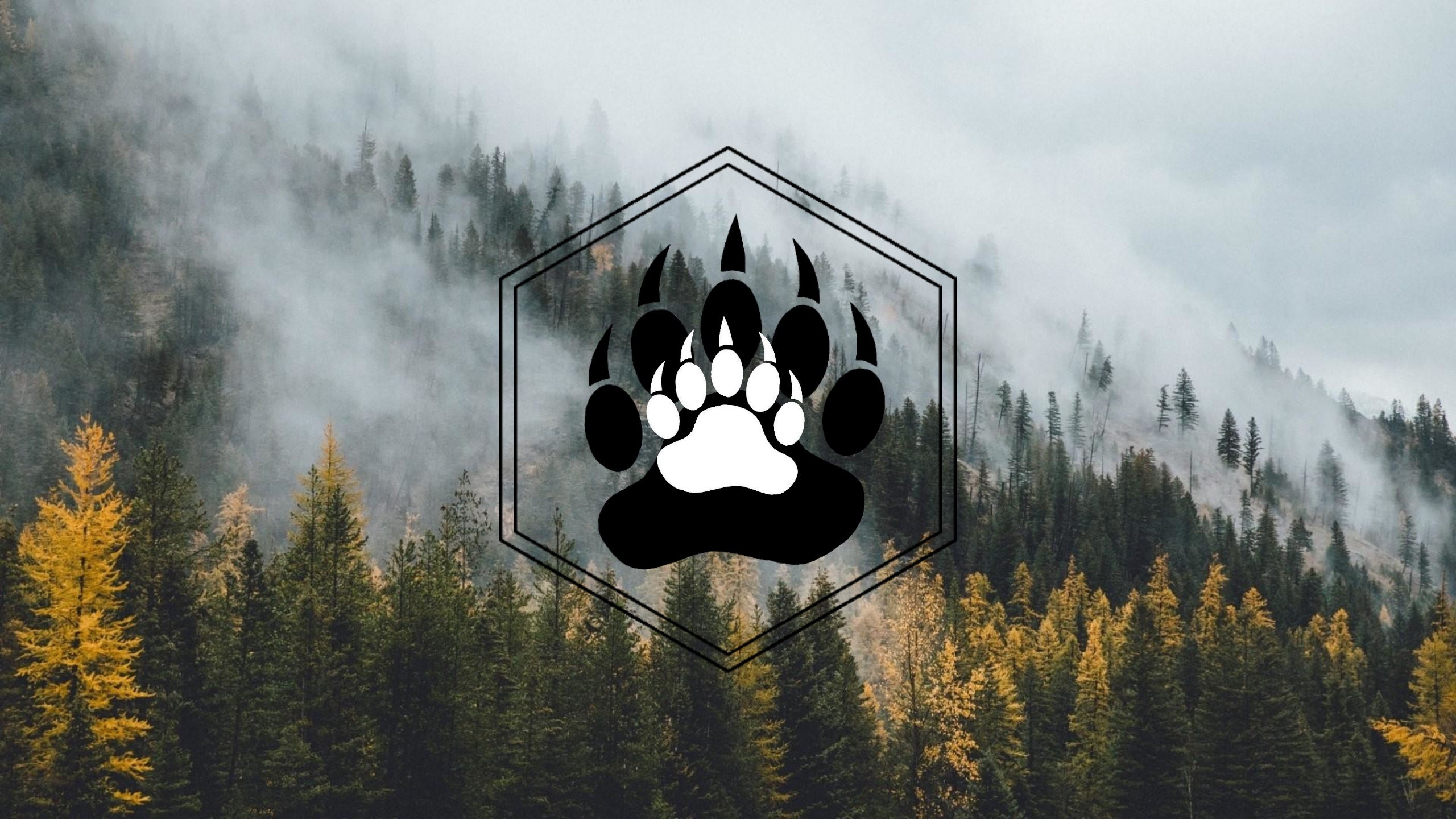 Human beings by nature are attracted to symmetry. You can see this in just about every facet of life. In art, we're often drawn to symmetrical designs and patterns. Mandalas are a great example of this. In music, we typically structure our songs in a way that is more or less symmetrical. Think the intro-verse-chorus-verse-chorus-outro pattern. Even in our attraction to a mate, we subconsciously are attracted to symmetry. Endless studies on the subject have shown that a noticeable lack of facial symmetry is more often than not seen as less attractive. We put a bookcase on both sides of the fireplace. We buy matching nightstands for either side of the bed. Why do we do this? Why are we both consciously and subconsciously attracted to symmetry? Because symmetry is order.
So the next logical question is, why are we attracted to order? In a world with endless possibilities, why are we constantly finding our way back to the same? I would say because this is a creation, brought into existence by One much greater than you or I. And on a fundamental level, it is ingrained in us to take care of that creation, and honor it.

Weird way to start an article Woodshop Bear. What in the world does that have to do with business?

Business, like everything else in this life, is an idea. It is entirely possible to live a life of complete self reliance. Every single one of us is fully capable of growing our own food, raising our own livestock, raising our own children, healing our own ailments, fixing our own stuff, etc. But doing all of it by yourself is incredibly time consuming, and often leads to burn out. So, humans created business as a means to lighten the load. Many hands make for light lifting. Instead of me doing 20 things with the utmost mediocrity during the day, I can now do one thing with greatness. You do a different thing with greatness. When you need the thing I make, you buy it. When I need your service, I hire you to do it. For all of its frustrations, stresses, and trying times, business in itself as an idea is wonderful. Business is literally community. Fiat currency isn't a measure of business. People helping each other and providing for one another is. Business goes wrong, however, when we lose sight of why we're doing what we're doing. Bear with me, as we're sprinting headfirst into left field with this, but we'll bring it back home triumphantly.

Business has become a twisted, vile perversion of what it should be, because we lost the order. We lost morality. We became greedy. We became self serving. We forgot why we do what we do. But we can very easily return home. It doesn't matter what you do for work, or what your business is. What matters is whether you're doing what you're doing for selfish reasons, or if you're trying to bring order to the world and honor God's beautiful creation. And if you're doing the latter, you will create ripples of beauty and truth that will form into giant waves.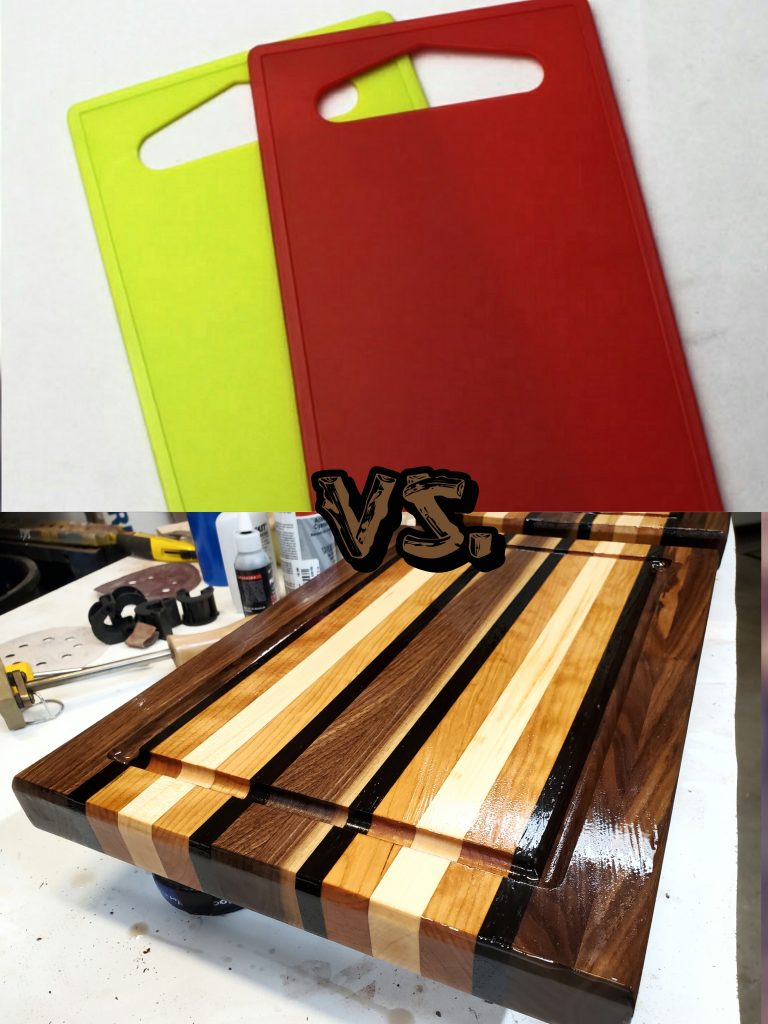 There are thousands of places to buy a cutting board. There are endless choices. One can do a 1 second search online and find more options than they could ever look at. So why is my business successful and growing every day? Because in every single cutting board I make, I honor the creation. I hand select every single piece of wood I use, and I have loads of fun doing it.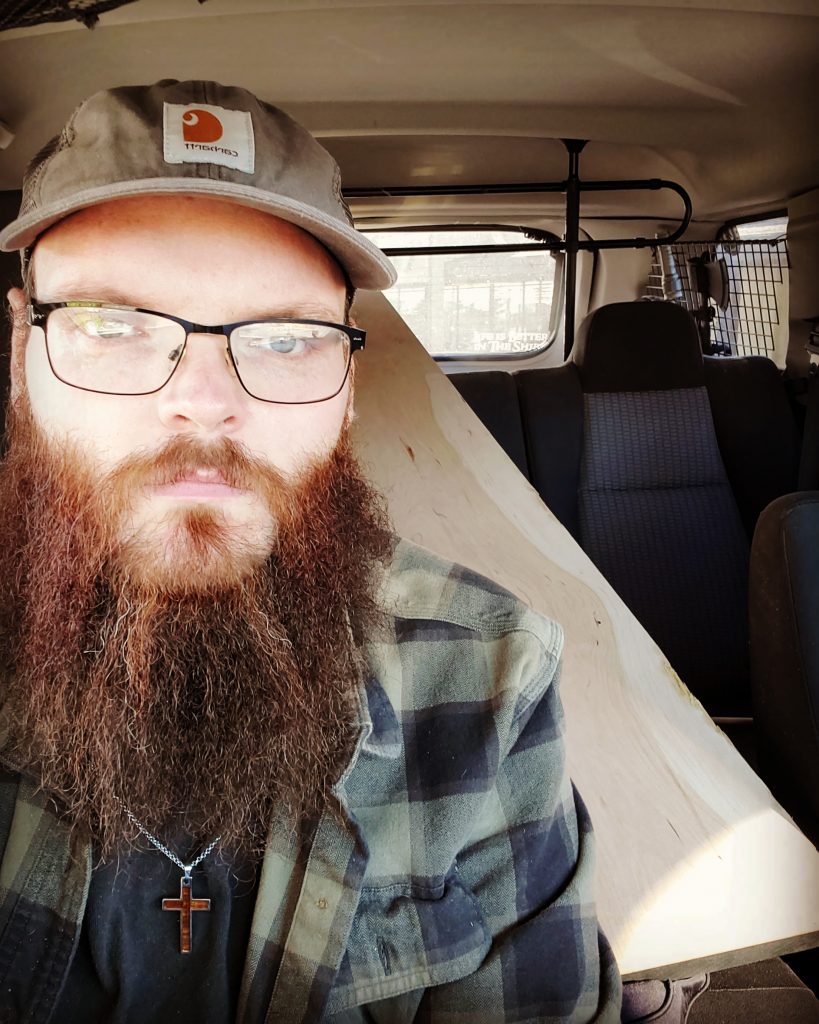 Lumber restocking days are my favorite days. I spend an hour at the store, picking through boards looking for the perfect grain pattern and the perfect colors. I feel excitement driving home with a load of hardwoods just thinking about all of the beautiful things I'll be able to make. I'm not excited for myself though. I'm excited for whoever orders them. I daydream about a family cooking dinner together, using the board that I made to chop up their fresh garden vegetables. I think about a mother looking at that cutting board after 10 years of use and appreciating that it's lasted that long, and that she was able to use the money she would have spent constantly replacing a cheap board on her children instead. I feel honored to know that the skills God gave me will, in a way, help put food into the tummies of little ones all around the country. It is a pure, genuine desire to provide for others with something they don't have the time or skills to craft for themselves.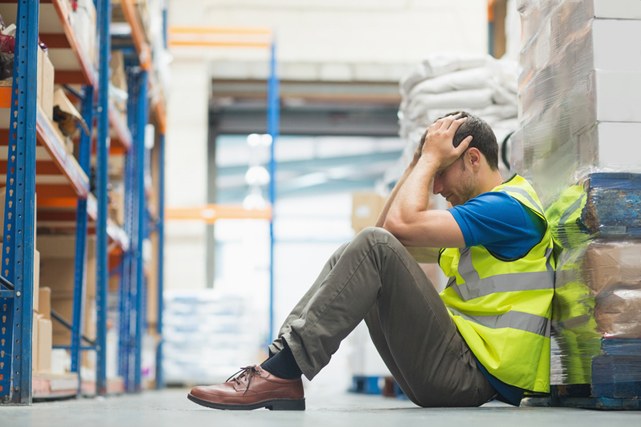 This is a stark contrast to what we're used to today, with cheaply made cookie cutter everything. The factory workers (if they haven't been replaced by machines), couldn't care less about any of that. They don't care about the grain pattern of the wood. They don't meticulously inspect every board, fill every crack, hand polish each board. They stamp them out and ship them off to whatever big box store ordered 10,000 of them for their warehouse. There is no order in that, and there is no honoring the creation. There is nothing but a pure, unadulterated desire for money. From the employees who are just there to collect a check, to the CEO who cares more about his 3rd yacht more than if his customer gets a quality product that will stand the test of time, there is no honor. On the surface, we are both providing the same service. The end result is a cutting board. You can cut your vegetables on either of our boards. But one was made with love, a need to honor God through the use of the skills he bestowed on me, and a very real desire to provide the last cutting board you will ever purchase. The other was made with no love. This might not seem important these days, as society has become very callous, but it really is. My inboxes are full of messages from customers thanking me, full of excitement, commenting on the quality and how thrilled they were when their order arrived. When was the last time you wrote the head of Walmart? People can feel when there is order, and it brings them joy because it's truth.

Remember the ripple I talked about earlier? It goes both ways. Every day I step out onto my shop, and I create with honor. Every single order I receive puts food in my daughter's mouth, so there is no option to provide a bad product. If I do, that's a lost customer. A lost customer is a lost meal. A lost meal is a failure on my part to provide for my family. Failure to provide for the blessings that God gave me is a failure to God. It is not an option for me. If I mess up a knife handle, I eat the cost and make a new one. I spend my entire day trying to be honest, and build my integrity with my customers via what I'm providing for their very hard earned money. This affects every other area of my life.
Since starting this business, I've found that this attitude has expanded into all areas of life. I have become far less selfish, far more aware of what my words and actions do, and desire to honor the creation more than ever. What started as making sure I alternate the grain curves in a cutting board so it doesn't crack years down the road has lead to a revelatory shift in how I view the world, and where I fit in to it.

On the flip side, the same happens in business when it's conducted from a place of greed, laziness, and apathy. Those paycheck getters, who couldn't care less about the job they're doing, will find it exponentially more difficult to find meaning in their lives outside of work. If you're used to running a machine that stamps out 1,000 cutting boards a day every day, you stop thinking about the mother who will be using one of them. If you see a crack in a board but say "whatever, it's just one board", that same apathy and laziness will ripple into your own life 100% of the time. That one crack will turn into just one cigarette after you quit, or one drink, or one affair. You detach from honor. When you are not honoring, you will never find order. Order is found through honor. What guides us in this life is where we want to go.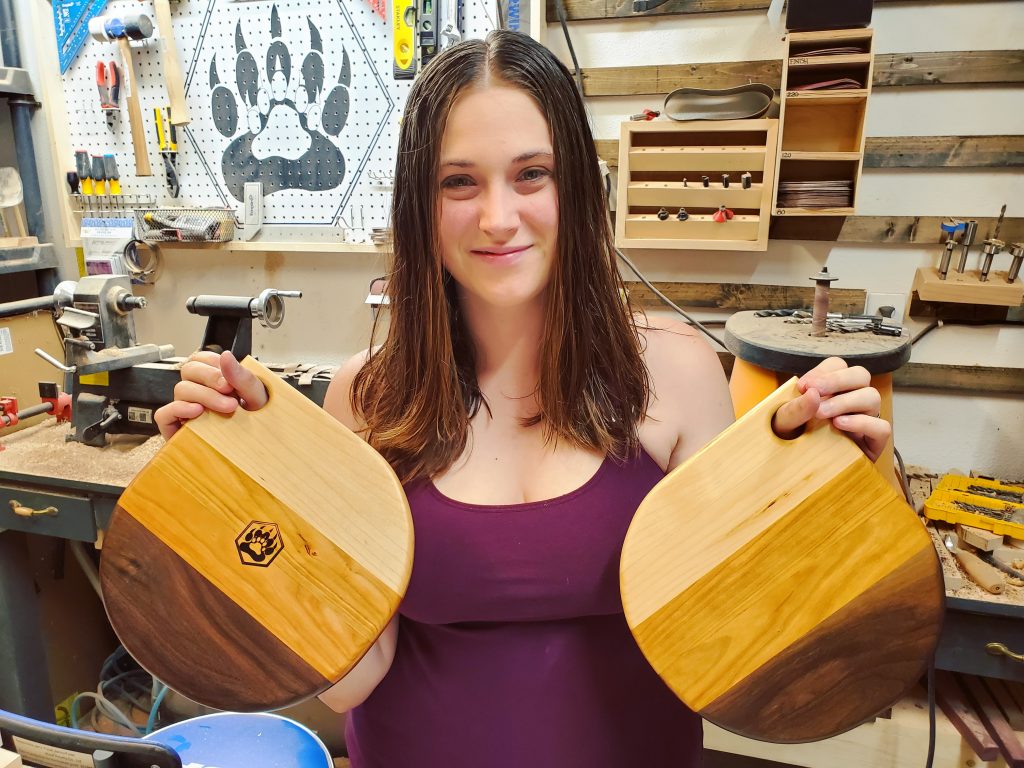 If you want nothing more than to be wrapped in God's love in the afterlife, it will show in everything that you do, and will ripple outwards to everyone you interact with. You'll make the best cutting board you can. You won't try to rake the single mother for extra money when she comes in to get her car fixed, knowing that she doesn't know the first thing about fixing cars and she's relying on you so she'll for sure pay extra for the blinker fluid. You'll do everything you can to be of service to others. And in return more people will want to do business with you, because they will be able to feel that you truly care and you're not just in it for yourself.

As proof of this, a quick story. Today, the Bear who offered me this editor position expressed interest in getting a knife from me. I immediately told him I'd make him one for free. My thank you for all of the opportunities him bringing me on board has brought. He immediately said he wanted to pay for it.

That, my friends, is the ripple. He knows I make good products, he knows my character, my integrity, and my desire to honor God. That made him want to help me feed my children. You will never find that in a giant factory. There is no community in a factory. You'd be hard pressed to find honor in a factory. But that doesn't mean you can't.

What matters in business is not what you're doing. It's why you're doing it. Do it to help others. Even if you don't own a business and you're just grinding every day trying to break those Babylonian chains. Do it with honor, and do it with gratitude. If you're flipping burgers, be thankful that you get the chance to feed someone. If you're a janitor, be thankful that you can provide clean floors for children to walk on. Be thankful that you, in your own way, can help bring order into this world, and in doing so honor the creation that He left us to watch over.

Until next time Bears, Onward!

-Woodshop Bear

IG: @littlebearwoodshop
FB: Little Bear Woodshop
www.littlebearwoodshop.com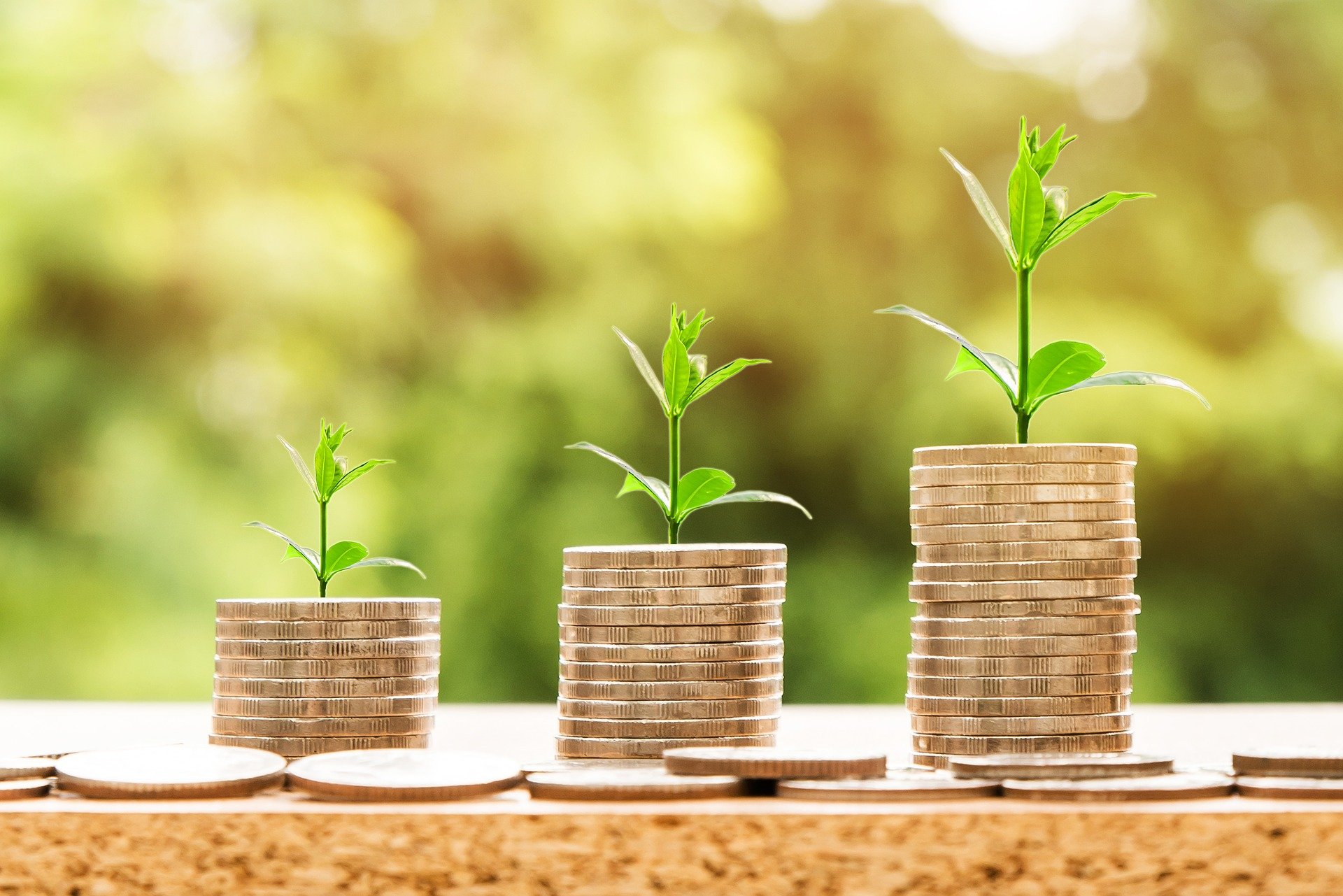 In these modern times, two of the largest gripes people have when they buy just about anything are the price of an item, and how terribly built it is. We've all cursed a Swedish piece of furniture, or raged when a spark plug change is preceded by tearing the entire top end of the engine off just to get to them. Typically in that moment, we also reflect on how much the item cost at the time of purchase, and more often than not we regret even buying it. It wasn't always like this however, and to be successful in business it is imperative to understand what led us to this perpetual annoyance with cheaply made stuff.

Not that long ago, the quality of most things one could purchase was substantially better than today. There is a reason old washing machines were better than new ones, why old tools were indestructible, why cars were built so solidly and would run for a million miles if properly cared for. Manufacturers of old cared much more about the quality of the product they were producing than they do today. There's no simpler way to put it. For whatever reason, that began changing a few decades ago, and has spiraled out of control and led us to where we are today.

Where I believe it went wrong is a tale as old as time. People got greedy, and began chasing higher and higher profits. And in doing so, the quality of their products decreased. Tool companies realized if they used a slightly softer steel that was considerably cheaper to purchase, then they could increase their profit by 5% on every socket or wrench sold. So they did it. Then they realized if they shipped manufacturing overseas, they could pay 1/10th of the wages that they were paying American workers. So they did. The result of having unskilled workers using cheap steel was an inferior tool which broke easily. But the price never changed to account for this downgrade in quality. The company continued charging the same amount of money for an entirely different tool. I would classify this as not only dishonest, but also disrespectful to the customer.

People work hard for their money, and many people struggle just to keep their lights on. Far too many people go to sleep at night feeling as if they failed, because their children went to bed hungry. I witnessed my own parents go to bed without eating more times than I can remember, because there wasn't enough food but they made sure we children ate. Were they lazy parents? Not at all. They both worked incredibly hard to provide for myself and my 3 siblings. But a blown furnace here, an unexpected car repair there, and funds become very tight faster than we can often adjust. So when the time comes and someone has a bit of extra money and they're ready to invest in that tool, or that washing machine, or in the case of my business that butcher block, they want to know that their money is being exchanged for something of good quality. That exchange of money for either goods or a service is the most crucial calculation one can make in business.

Price is what you pay. Value is what you get.
Every business owner needs to objectively look at the value of what their customers are getting before they should ever set a price. If you set the price too high in relation to the value, nobody will buy your product. If you set it far too low, people will assume it's cheap and, again, not buy your product. There is always a sweet spot where the price is reasonable, and the customer is able to justify the cost based on the value they know they'll receive.

A quick example of this, as it relates to my own business: There are many companies who produce butcher blocks for the kitchen. Many of these companies use one type of wood (usually maple or walnut). Little, if any, care is taken into the creation of the block. There are even a couple of big name companies who market, quite literally, a single piece of wood as butcher blocks and charge absurd prices for them. For context, those styles of blocks take 2 cuts on a miter saw and 2 minutes of sanding to produce. Since they're also a single piece of wood with no joints or wood glue used, they are capable of warping much more easily, as wood does. When doing market research prior to launching my butcher blocks, I asked many people what they thought of these blocks. Every single person said "That's ridiculous. It's a piece of wood. They're asking how much for it?!"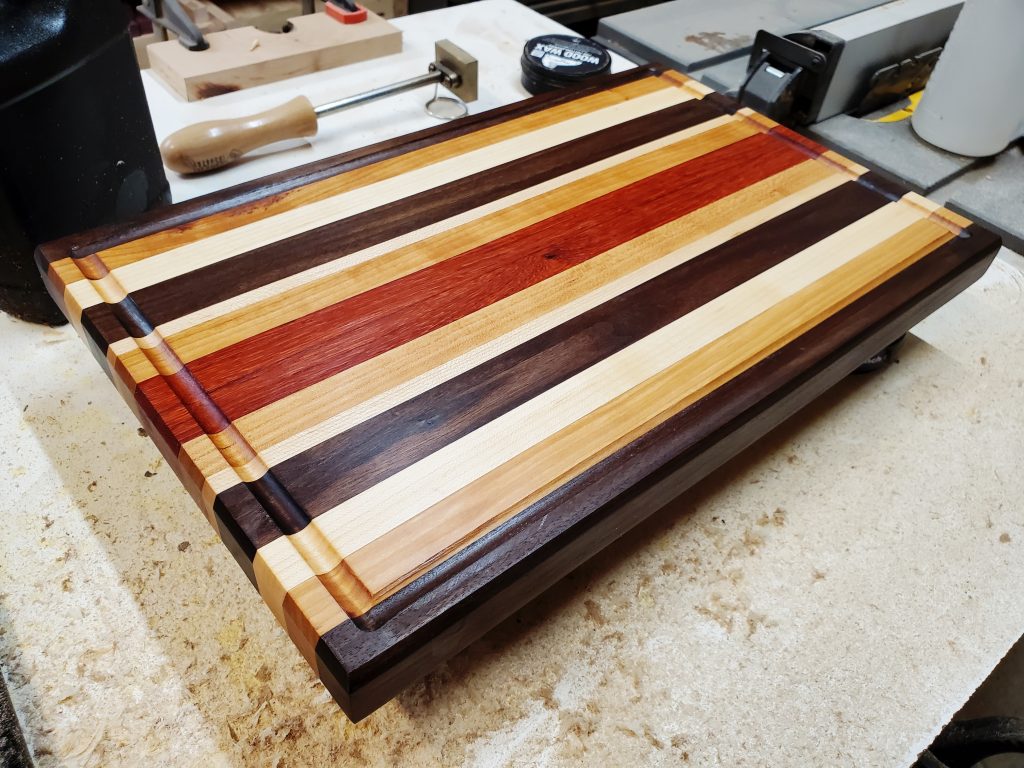 On the contrary, the butcher blocks I produce are made using a mixture of many kinds of wood, both domestic and exotic. They are cut into 3/4″ thick strips, and glued together with alternating grain orientation so the board will not warp after years of washing. I hand pick every piece of wood for every board. In a single board, you could have Wenge wood from Africa, Purpleheart from the Amazon, Hard Maple from New England, etc. I spare no expense in the construction of each board design, because I understand that if I were to be spending $150, I'd expect something that would last for decades.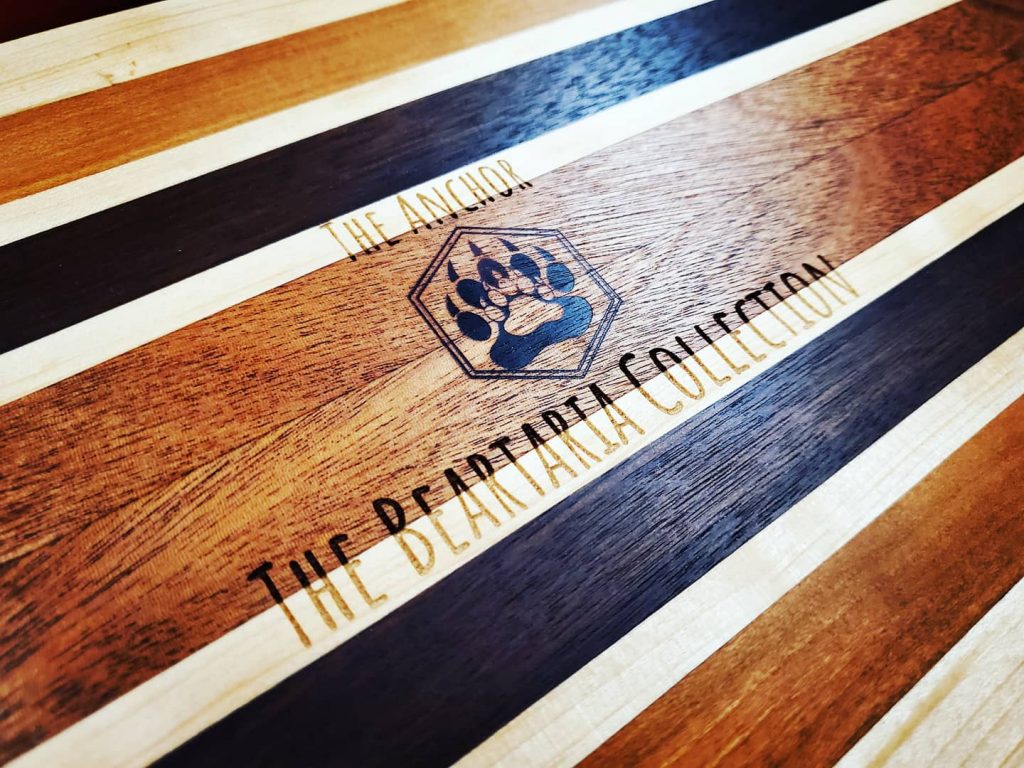 When I set a price for my butcher blocks, I looked at one thing above all else. What was the value of the board. I don't mean the price, I mean what was the customer receiving. Was it good quality? Was it aesthetically pleasing? Could the customer find the same board somewhere else? How long would it last? What was the cost of the materials used to produce each board? All of these things went into my final set price. And that price gave me a fair profit, while still coming in $100 cheaper than the above mentioned single piece of wood butcher block.

This description of one of my products is not intended as self promotion. Those who are reading this most likely know who I am, what I do, and what my products are already. What I want you to take away from this is that there is a healthy relationship between price and value, and it's a relationship that should be carefully considered by anybody who is selling anything. You must remove your bias as the one producing the product or providing the service, and be honest about what it is you're offering. I know that I offer a quality product, so I charge what I think is a fair price for that product. If you know in your heart that your product or service is decent but could be better, then don't set unrealistic prices. I know the idea of higher profit seems appealing, but a lifelong customer paying smaller prices is worth exponentially more than a one time customer who rides the roller coaster of regret when your goods and/or services don't hold up.

Be honest. Be fair. Work hard to better whatever it is that you do, so when the time comes to raise your prices you can do so feeling justified in your decision and knowing that your reputation for quality will ensure your customers follow you.

Until next time Bears! Onward!

-Woodshop Bear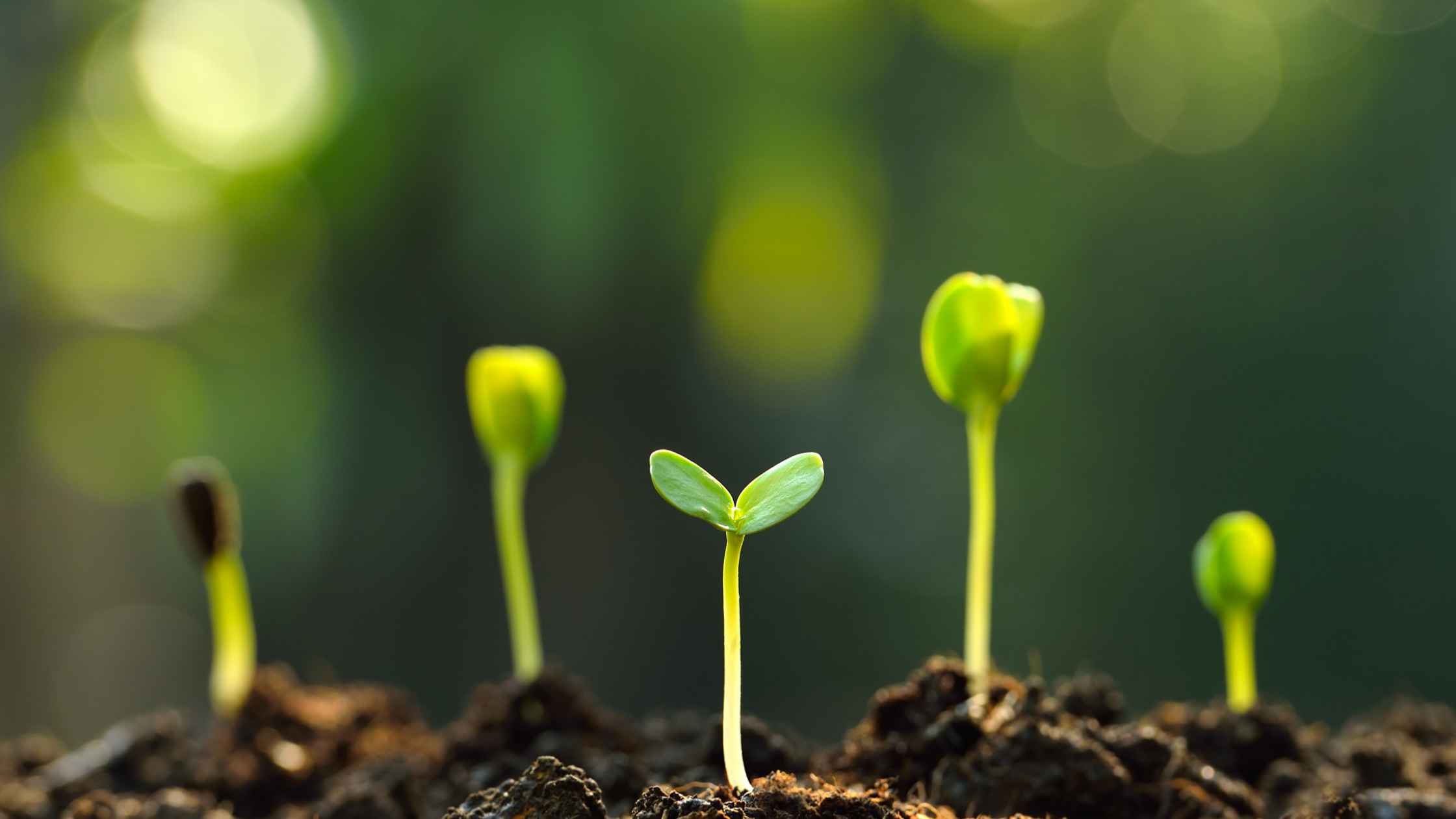 Many years ago, when I was a young kid fresh out of high school, I got my first full time job at one of the largest collision repair shops in the United States here in Lake Oswego, OR. I started as a Lot Attendant (a glorified car washer), and over the course of 1.5 years I worked my way up to Lot Manager. This new position had me being in charge of everything on the lot. I oversaw all of the other Lot Attendants. I was in charge of final inspection and polishing every car before it went out. I had my own bay in the shop, scheduled all customer rides after a drop off and delivered finished cars to customers, etc. I love mechanical stuff, I love cars, and I loved being able to work in a shop. I had endless amounts of fun learning from all of the mechanics and body techs, and every Friday before they left I'd give their cars a detail as a way of saying thank you. The guys at the shop loved having me there, and I started to build some great bonds with a lot of them. The work was grueling manual labor, but I was young, strong and loved it.

Fast forward to the end of my first run at this shop. Our manager moved on and we got assigned a floating corporate manager to oversee everything for a few months while we hunted for a suitable replacement. To put it bluntly, I was not a fan of his way of interacting with employees. As he quite literally arced his neck to look up to me and walked around with ILS (invisible lat syndrome), he quickly made a name for himself in the shop lunch room every day. I kept a professional attitude through the first couple of months, until he told me I needed to shave every single morning since I was driving customers around. I saw no rhyme or reason for it, as every single man who worked in the shop had a beard. I called the owner of the company and talked with him about how ridiculous of a request it was. I was fired the next day, and told I was nothing by this floating manager. This was, as one would imagine, a shock to me. Everybody was blindsided and couldn't believe I was let go. I left on good terms with all of them, but harboring a strange feeling inside.

For the first time in my working life, I understood what it felt like to be expendable. Here I was, dragging half cuts of cars (literally half of a car, cut down the middle) across the concrete lot with 1 hand like a strongman. I streamlined the lot in numerous ways. Every shop was always clean so the bodymen and painters could work without any clutter. The shops ran like a well oiled machine under my oversight, and then it ended in a flash because I questioned authority.

A few months later I got called back after that manager had moved on, and was asked what it would take for me to work there again. I told them I'd happily come back for a $3 an hour raise, to which they immediately said yes to. They knew my worth, as did I. So, slightly apprehensive but excited to see the guys again, I returned. 3 months later, I was an hour late for work due to extenuating circumstances the night before. I hadn't slept all night, and my alarm stood no chance after I had been up for nearly 40 hours. I was fired by the new manager over the phone when he called that morning, refusing to even talk to me about it. Once again, I had gone from a valued employee to disposable. It was at that very moment that I decided I wanted to work for myself in the future. I had no idea how I was going to go about doing that, but I knew I needed to make it a reality.

I didn't immediately start a business. I was a young kid after all, with absolutely no idea how to even start or what I wanted to do. I ended up working a couple of other jobs over the next couple years, went to college for a few years, and aimlessly stumbled through life trying to find my purpose along the way. All the while, the notion of working for someone else in your typical corporate setting became harder and harder to stomach every time I thought about it. So, I started down the road to self employment. And boy was that a winding, wild journey.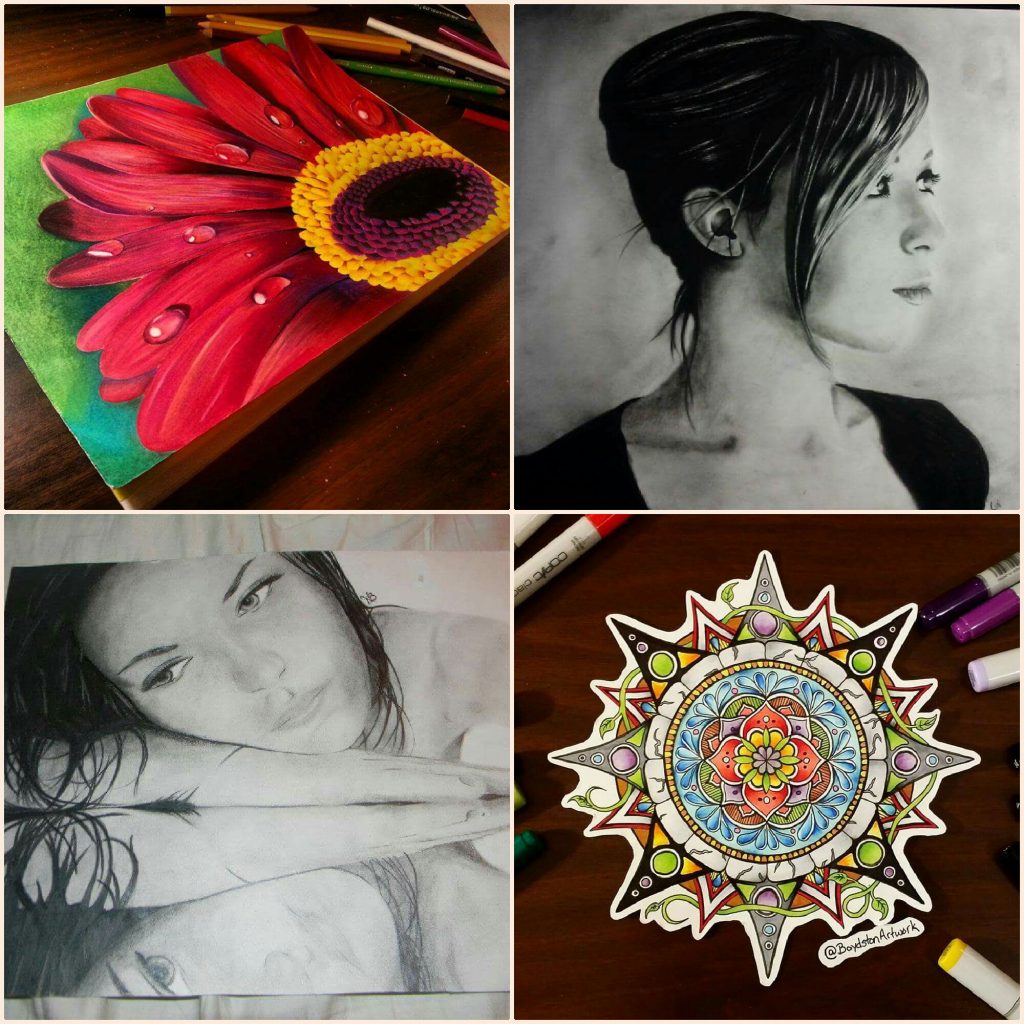 I am a fine artist, specializing in photo realistic portrait drawings using both graphite, charcoal, and colored pencil. It is a skill that not many have, and definitely not something that comes easy to people as it did to me. Knowing that I had such a skill, I tried to start a "business" out of it. although I got many orders over the years, it was nowhere near enough to pay the bills, think about growing a family, or buying a piece of land in the future. I wanted so badly to be able to make my way in this world with my artwork, but finding people who were willing to pay a fair price for a one of a kind portrait was beyond difficult. So, I shelved that idea.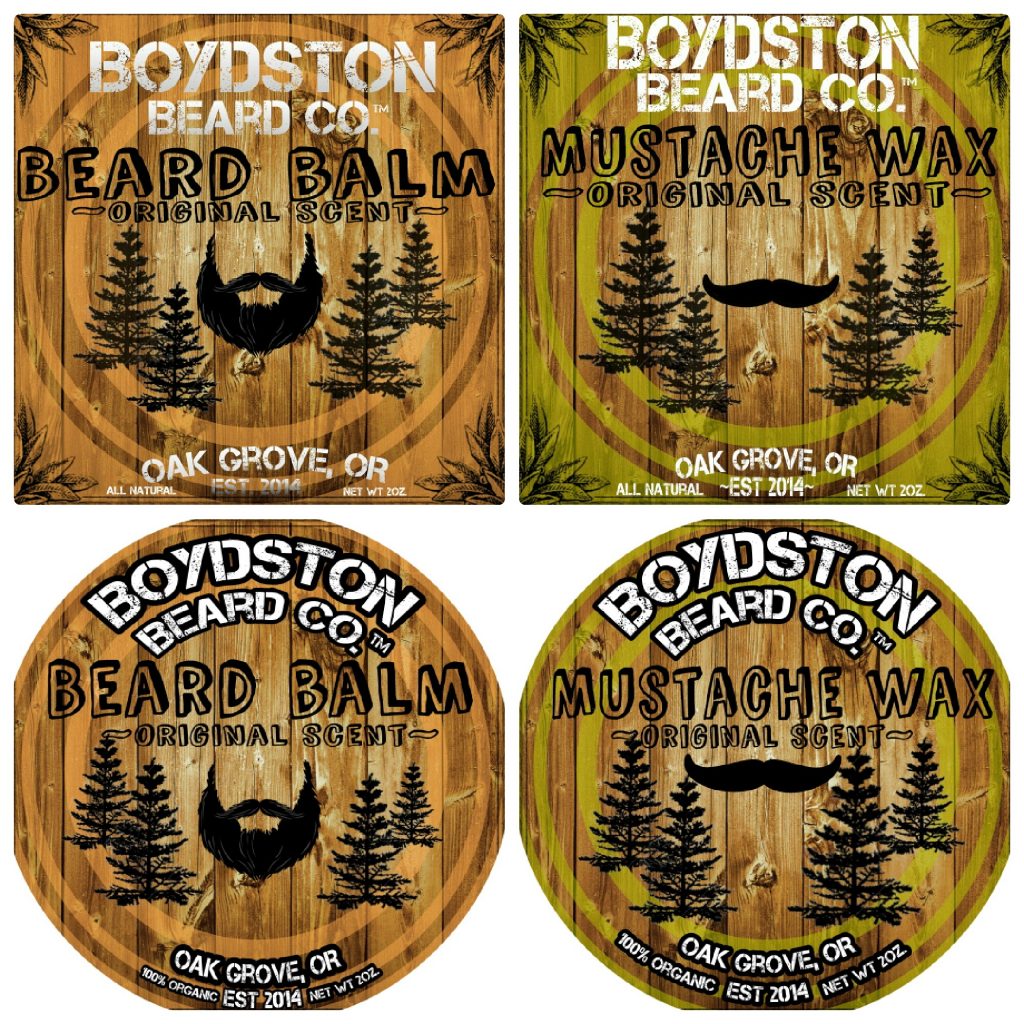 I am a moderate giant, standing nearly 6'4″ tall, and have had a full beard for many years. So my next business endeavor was to start a beard care product business. Beard balms, beard butters, beard oils, mustache waxes, handmade wooden beard combs, etc. I jumped head first into this, and actually had a fair bit of success for the first couple of months. I marketed my business like crazy on social media, designed awesome looking packaging for each product, experimented with different manly/woodsy scents that people loved, and created a whipped beard butter that hadn't been done before. I thought this might be something that would work, but alas, competition presented itself immediately in the form of everybody around the country stealing my coveted beard butter and selling it themselves. I had not the capital or the manufacturing ability to keep up with these larger companies, and eventually the orders stopped coming in. It was an extremely fun couple of months, but I ultimately shelved that idea.

Fast forward a couple of years, and upon finding out we were expecting our first child, I decided it was time to kick it in to high gear. My next business idea was to build overlanding tow along off-road trailers. For those not familiar with these, they are all terrain camping trailers that you can tow behind your vehicle but will go many places a normal trailer would never be able to. I researched the market for months, planned out build designs, had every single piece I needed planned out and in online shopping carts ready to buy. One morning, after finalizing all parts needed online, I stood up to go use the restroom and fell into a wall. I was unable to walk for a month. After many trips to the doctor I finally landed at a chiropractor, had imaging done, and was told my spinal cord was crushed in 3 locations in my neck, I had 6 more herniated discs throughout my thoracic and lumbar spine, my vagus nerve was crushed, and I should by all accounts not be able to walk. So, I shelved that idea and spent the next 8 months learning how to walk again after that last spell of "fall into a wall".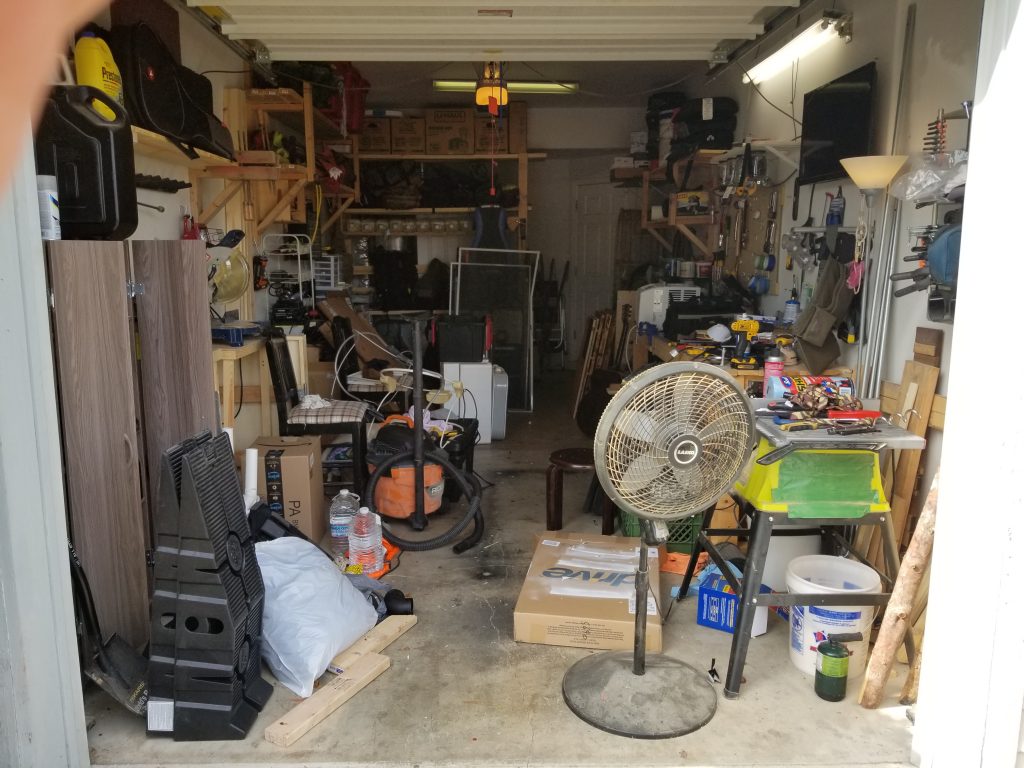 A year after that last adventure into wall falling, I walked out into my horribly neglected garage and just stared for what felt like hours. I had no idea what I was doing, but I knew it was time to find something that stuck. As you all probably know, I worked for the next 3 months building a proper shop in my garage. I had no idea what I was going to make, but I knew if I was to succeed I needed a workable space, so that was step 1. The rest is history, and you've all probably seen at least part of the journey. But even in this, there are things that didn't go as I had planned. My first idea was to make nice cutting boards and sell them to Realtors as closing gifts for their clients. I emailed over 100 Realtors in my area. Half of them didn't respond. The half that did didn't even acknowledge my pitch, and simply said "are you interested in buying…?" So, that plan was out of the question. Next move was to sell at our large local farmers market. 4 months of 12 hour days every single day batching products to sell ended in a rescinded invitation due to new "pandemic rules" which cut nearly half of the market space and left myself, as well as long time vendors, high and dry. Another plan gone.

You may be wondering why I just told that long story. The reason is this. Had I given up after my first business idea failed, or my second, or my third, I never would have ended up where I am today. I have a thriving business doing something that I love, I am fortunate and blessed to be able to work from the comfort of my own home which is a huge help and relief to my wife who is mothering 2 baby girls under 2 years old currently, and I answer to no corporate entity any longer. None of that would have become a reality if I would have thrown in the towel years ago and went to find a minimum wage job. It took a tremendous amount of patience, planning, and much trial and error to find the thing that worked, but it was worth it in the end.

When you plant a garden, not every seed sprouts.
Does that mean nothing will grow in your garden? Of course not. It simply means that some seeds, for whatever reason, were not meant to grow. This same idea is very real in business, and we need to be mindful of that as we start our journeys towards business creation/ownership. Just because you want to do something, does not mean that it's the right time nor the right environment for your idea. I can take a picture and draw it perfectly. I have an incredible talent. But at the time, I couldn't make it happen. Now I'm in a community full of crushers like Nero, HandDrawn, AJRhino, etc, who make beautiful works of art. I'm not resentful at all, because hindsight has shown me that it just wasn't the right time. But now I get to do something else that I truly love, and it ended up working out better for me in the end.

Every single thing that happens in this life was ordained by God before any of this even existed. Above all else, we need to remember that. God's plan will always unfold exactly as He deems it. It does not matter how much we want our plan to work. His plan is the only plan, and instead of fighting that plan at every perceived inconvenience, we must put our faith in Him and simply say "time to plant a new seed". After all, if we gave up on the garden after the first seed failed to sprout, we would never get to sow the bountiful harvest later that came from planting more.
Until next time Bears, Onward!
-Woodshop Bear
IG: www.instagram.com/littlebearwoodshop
FB: www.facebook.com/LittleBearWoodshop
YouTube: www.youtube.com/littlebearwoodshop
Classical Learner
A New Approach To Homeschool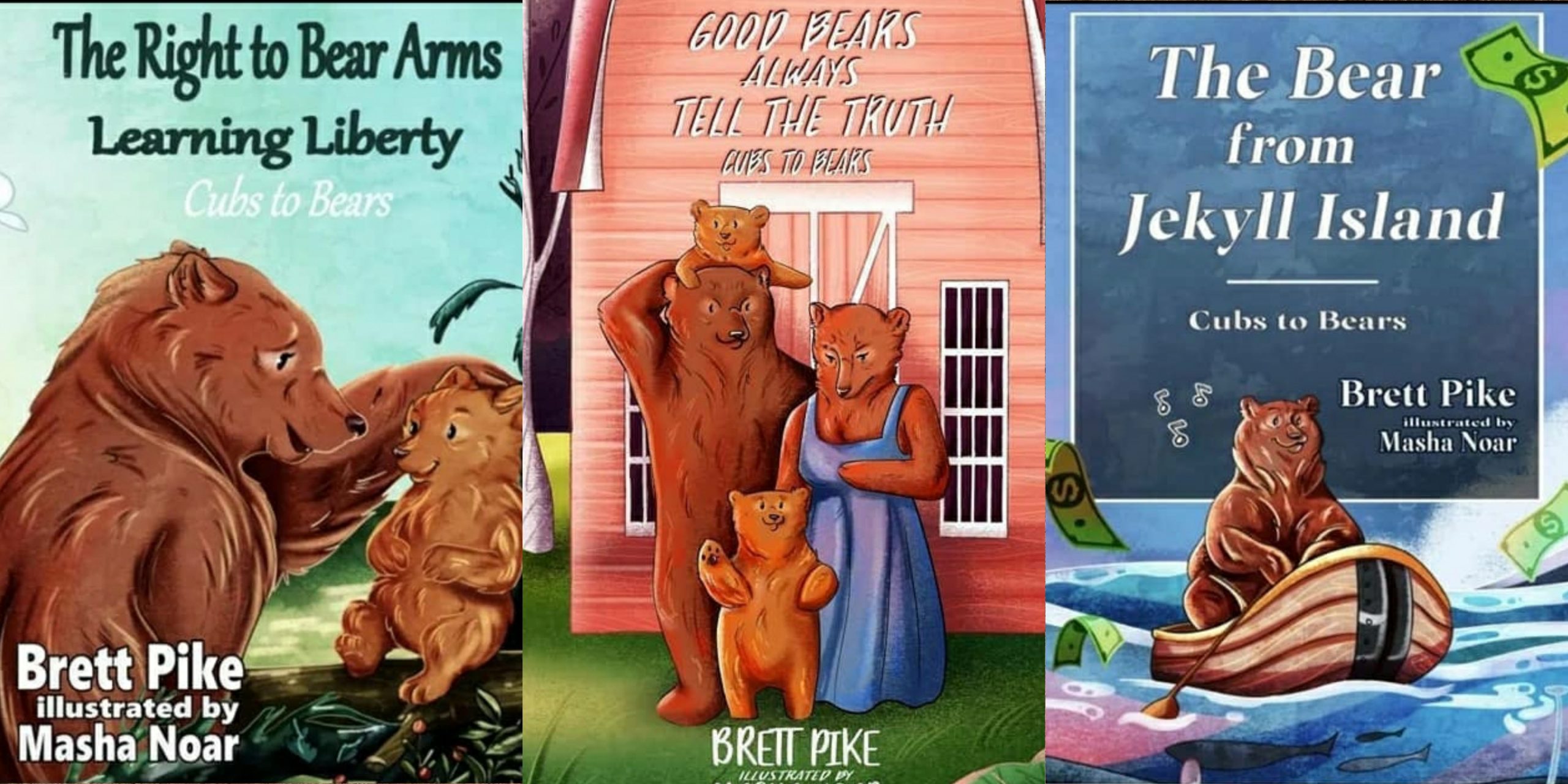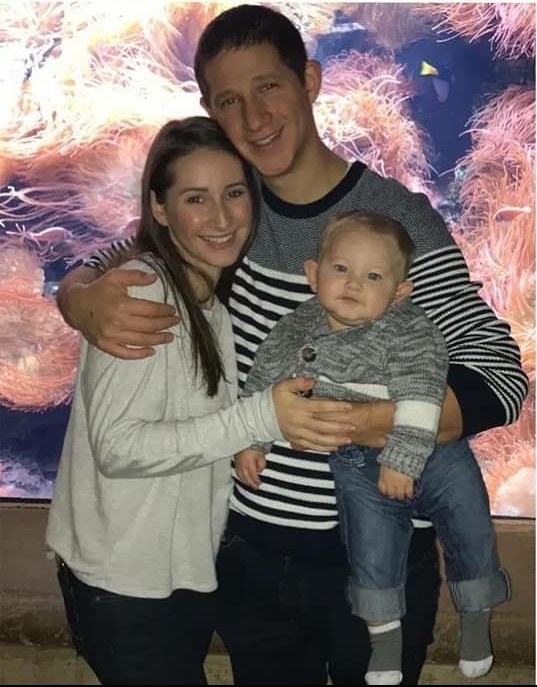 What do you want from your child's education? How do you envision them as an adult? What skills will they have? People often focus on curriculum; math, English, science, but fail to develop a vision. They remove children from public school without advancing beyond a department of education mindset.

A proper education prepares children to succeed in the real world, but what skills make that possible? The Pythagorean theorem? An 18 year-old shouldn't only have skill, but monetary value. Teach your child basic proficiency in art, music, construction, engineering, and computer coding, and they have the capability to bring anything they imagine into physical reality. They have the skills necessary to unlock the full potential of their creative mind. I call this creative excellence. It's not that there is one right way to do this, but that it is the ideal to strive toward. Maybe your child's path will take them into mechanics, plumbing, or anything else, but the ability to create is an absolute necessity. Development of skills makes children resilient to outside factors that can cause them to be less essential. The old lady down the block will always need her toilet fixed, just as people will always need their cars fixed.
Skill development is the surest way of ensuring children will always be able to earn a living.
Now pair that with business experience. From the time children are little they should have experience with product/ service development, organizing, sales, marketing, and business in general. I call this talent stacks. Think about that child who can physically create anything they imagine, and pair that with a lifetime of actual business experience. Does that sound like a person who will have difficulty navigating in the world?

Classical Learner allows me to assist families in formulating a unique vision for their children, like a guidance counselor for homeschoolers. You can read more about the Classical Learner Philosophy here:
https://www.classicallearner.com/services/philosophy/

It also provides me a platform to create unique educational materials. Earlier this year Classical Learner launched the Cubs to Bears children's book series – designed to teach morality, liberty, history, and the mechanisms institutions use to manipulate people. Children's entertainment should mirror reality to provide children a framework to understand complex concepts. For example, in The Bear from Jekyll Island, the pigs – bankers, tempt the animals with monetary loans. The animals that give into temptation find themselves in a vulnerable position when the farm has a drought and the pigs call in their loans. Learn more here:
https://www.classicallearner.com/cubs-to-bears/

Pulling children out of public school is the first step in building a better future. The next is to re-think what a worthy education looks like. Parents must create a unique vision of who their child is going to be.

Public schools have one vision and parents have another, at Classical Learner we bridge the gap.


Video readings of Cubs to Bears Books:

https://www.youtube.com/watch?v=X8XiS8A_0gE&t=143s

https://www.youtube.com/watch?v=m_m8mNiqWJY&t=42s

https://www.youtube.com/watch?v=Rdghytq2YXM&t=3s


Website: https://www.ClassicalLearner.com
The Beartatria Times App: Classical Learner
Twitter: @ClassicLearner
Instagram: Classical Learner Today