How Dare You
Runnerbear shares his experience and intent behind his new book "How Dare You".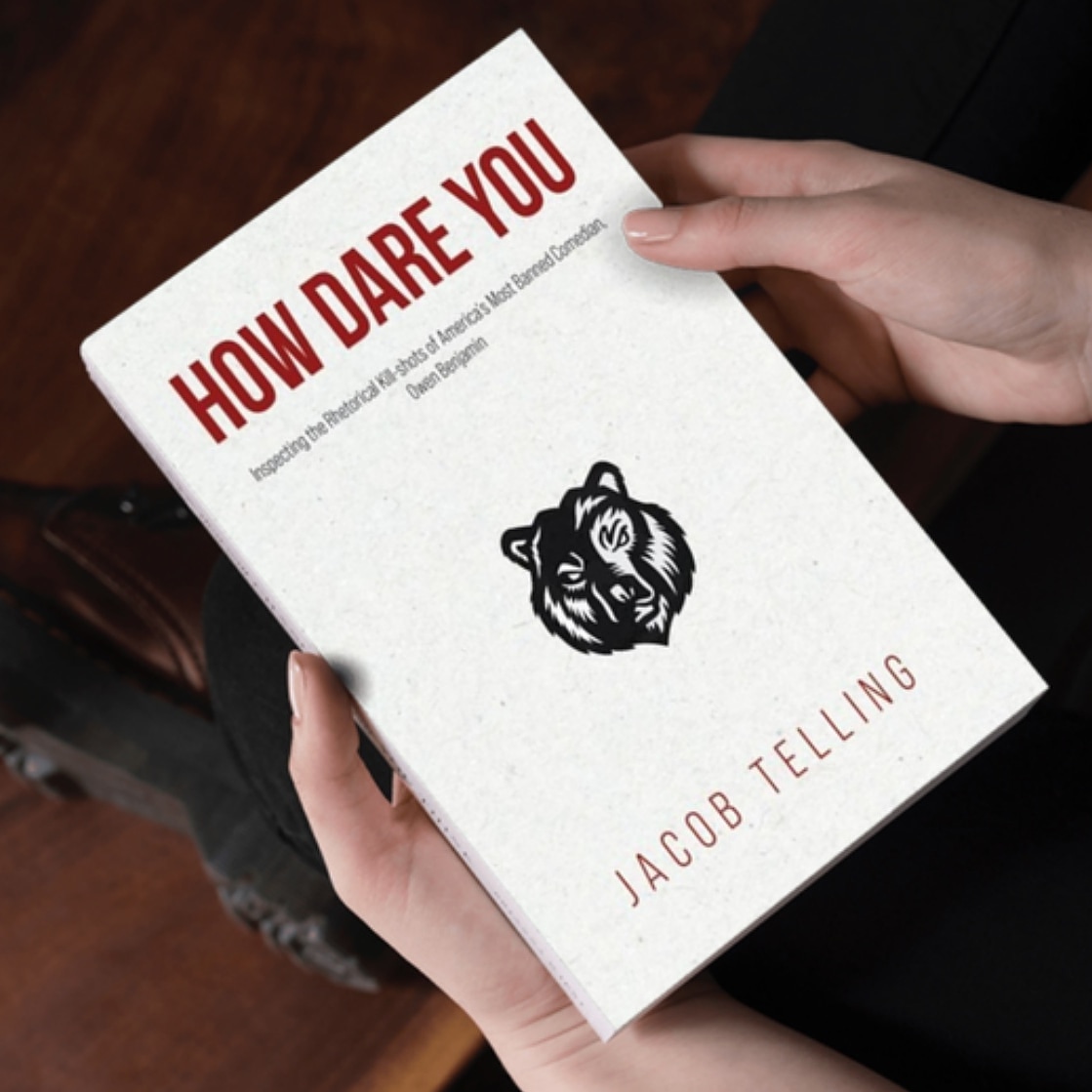 Fear. Anxiety. Depression. Much of the world is in the throes of despair… but not me! I'm fired up and ready to crush, how about you? For many of us, Big Bear's influence has been what's made the difference. Looking back, Owen's livestream has been a blessing. Ferocious rhetoric, turbulent humor, and restorative insights? Best stream on the internet. And it's been the best for a while. Years ago, when I first felt compelled to start writing down quotes from the great bard of a bear, it certainly wasn't rooted in anything so ambitious as publishing a book. Something just resonated with me, so I wrote it down. Though meager in its origin, the quote document that I started didn't stay small for long; like Owen, I'm a man of amplitude. Once upon a time I went to a track and field practice. I liked it, so obviously I dropped everything else I was doing and spent the next ten years obsessively trying to get to the Olympics. I didn't want to party, I didn't want to make money, and I didn't want to study. I just wanted to run fast. Like most things, it didn't work out exactly the way I had planned, but somewhere along this obsessive, goal-oriented path, I begrudgingly learned to appreciate the process for its own sake. Man makes plans and God laughs; the trick is learning to laugh along, letting the good path, rather than the ego, dictate where to go. Several months after I first began mining quotes, still a blood-hound, clattering away on my keyboard, I noticed that the unassuming little indicator of my quote document was suddenly boasting 10,000 words. I finally felt the abrupt weight of it. An idea that had been steadily concentrating in my mind became cemented: I should write a book about Big Bear.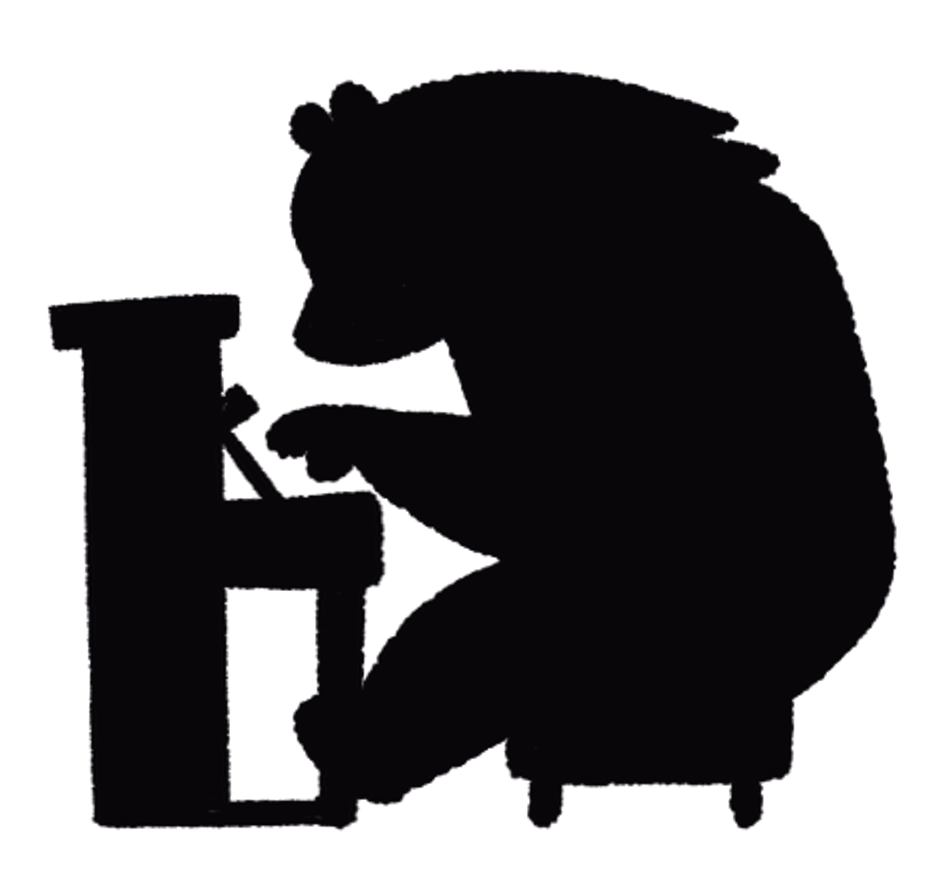 So goes the origin story of How Dare You. It took about a year of diligent work to go from raw quotes and a rough concept to a refined physical paperback. Today, with the delay in data from my publishing company, I'm not sure what the sales look like exactly. I don't know who's buying, how many are buying, or any of that. Interestingly enough, the obligation of patience has proved insightful; I've realized that sales aren't my top priority. If cash was my main concern, I would have quit running, and I definitely would have quit writing, a long time ago. Ultimately, whether this metric of money leads to rags or riches doesn't change a different, more blissful kind of dividend that I've had the honor of receiving since publishing How Dare You: the bright, lively response from the bears who have read it. To hear that I've provided a good service brings me joy. With living legends like Rachel Fulton Brown, Jean Troy-Smith, and Owen Benjamin offering such staggering high praise as calling How Dare You a "brilliant … handbook in virtue", comparing it to the great work of Meditations by Marcus Aurelius, or an enthusiastic affirmation of "excellent, excellent writing", I can't help but be a little bewildered. I mean, I've never been great at accepting compliments to begin with, so to put such self-congratulatory things down in written words makes me a tad fidgety.
Whether brilliant or not, How Dare You owes much of its layout to the combination of my upbringing and Owen's streams. Growing up, honor culture was foreign to me. Since I started from a place of ignorance, only learning about the values of honor culture as an adult (through the Big Bear), I was able to turn around and explain it with clarity and logic. It's like the old saying goes, "those who can't do, teach". It's the most brilliant savants that make the worst teachers, because they operate on instinct, not explicit understanding. Ask the very best artist, mathematician, or soccer player how they manage such brilliant feats, and there's a good chance they'll give you advice that's about as unhelpful as three cheap words under one overpriced swoosh. Stepping away from the half-truths of forced corporate resonance, the act of effective teaching, requires real understanding. The act of doing, however, requires only doing. For me, upholding the paradigm of honor culture did not begin as an obvious instinct, it had to be learned. Looking back, what a valuable lesson it has been.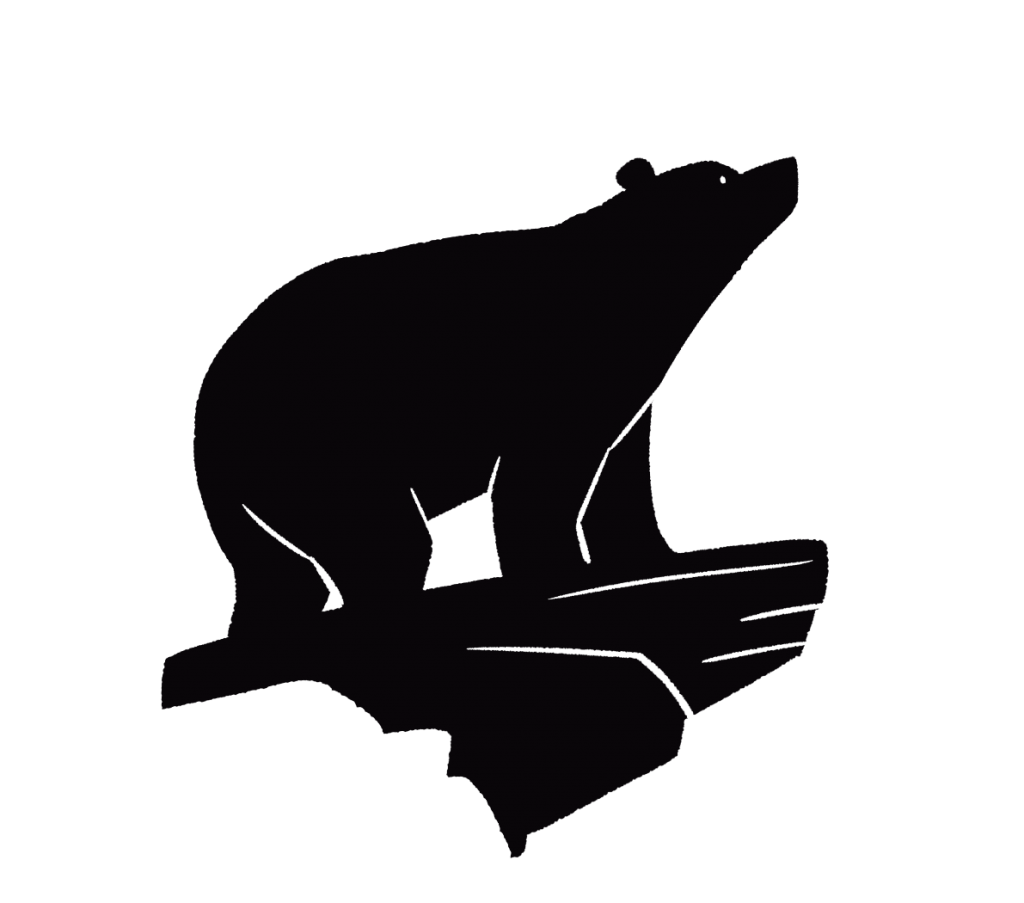 Of course, there are always savants that take the time to excel at both doing and understanding. These are the people that you want on your team. When Owen got booted out of Hollywood and his whole world was turned upside down, suddenly, the doing part wasn't enough by itself. He needed to take the time to get an explicit understanding of his instincts. He needed to revisit why choosing truth over money was the right decision despite popular Hollywood opinion. Thus, the Why Didn't They Laugh (WDTL) podcast pivoted, and the course of its new insightful direction was set. Instead of focusing on the niche of differentiating between a joke that roars and a joke that flops, WDTL began focusing on values. As much for himself as it was for the audience, Big Bear needed to explain the importance of maintaining his core mantra: "I might be wrong but I'm not lying". What followed was a long, drawn out articulation of honor culture fundamentals, paired with the dramatization of what happens when such a brash ethic is forthrightly upheld in the modern dainty public square.
This turn of events took place in the days of double-digit streams. I was lucky enough to get on-board early, when I began listening around number 95. Today, we're well past 1000 and I haven't missed one since. Between then and now, much has been unlearned, many have been banned, and more has been built. Infrastructure like Unauthorized.tv, Unbearables Media, and The Beartaria Times, did not exist back when I first wrote down a quick jab of rhetoric from a roaring comedian named Owen Benjamin. And that's the beauty of this whole story. The Beartarian ethic is about pursuing honor culture: we build, rather than complain, we're defined by our light, rather than our shadows, and we aim for the good, the true, and the beautiful, rather than the wicked, the false, and the ugly. We make every effort to do our best, in pursuit of God's moral law.
One of Big Bear's great assets has been his dismissal of prioritizing a secular authority, the primary driver behind the mainstream ethic: civility culture. This opened up the authentic freedom to travel down any conceptual road, regardless of any ruffled feathers in the secular space. As a consequence, a whole world of insights has been brought forward. Encountering an enormous conceptual mass, I made the choice to break up my writing project about Owen into three sensible parts. With that decision, one book became a trilogy, with a narrative that follows the same logical arc that Owen worked through live. How Dare You is focused on the first phase of the journey: upholding the values of honor culture.
Altogether, writing How Dare You has been a wonderful project to put together. I was able to take the scattered lessons in my mind about Honor culture and distill them down into one cohesive bundle. Every part of this process has been a joy. My hope is to build a career as a professional author, spending my mornings writing from a little office in a homestead, but I've realized that if I had to, I'd do this for free. For the bears yet to read How Dare You, I hope it resonates with you just as much as it did with me, and just as much as it did with those who have already closed the back cover and offered such generous and rewarding feedback. It's been my honor to make something that good people enjoy. First and foremost, this novel was always meant to be a cathartic revisit to where this whole process started. It was written by a bear, for the bears. In terms of tone, How Dare You is stern and masculine. Like Owen, I was tough with some of my words, because I know you can handle it. Bears aren't snowflakes; we're comfortable with the thermal kinetics that often comes when wrestling with ideas. Think of it like a coach at half-time, whose crassness and intensity are rooted in love, knowing that we can do better. But How Dare You isn't an exercise in brow-beating either. In addition to a deliberately stern take on the hedonic side of modernity, How Dare You also bounces around between high ground abstractions and low ground goofiness, just like Owen is apt to do. Stylistically, How Dare You is for the bears.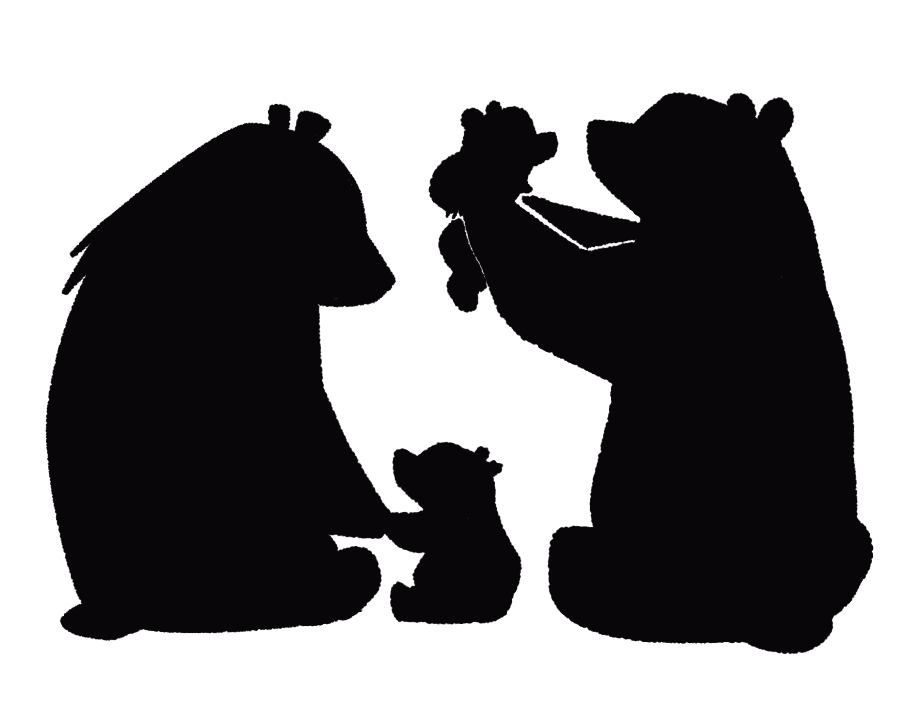 Finally, I just want to take a step back and offer a sincere thank you to everyone here. Since the start, this has been a wonderful grass roots movement to be a part of. Seeds have been sown and much has been grown. We will all be known by our fruits. With what has already developed, I'm convinced that the bears are the best people on earth. Looking forward to whatever comes next.

Much love everybody,
Jacob
Runnerbear
Website: JacobTelling.com
Beartaria Times handle: @Runnerbear
"The Donkey Who Carried The Ark" – A New Children's Book by HandDrawnBear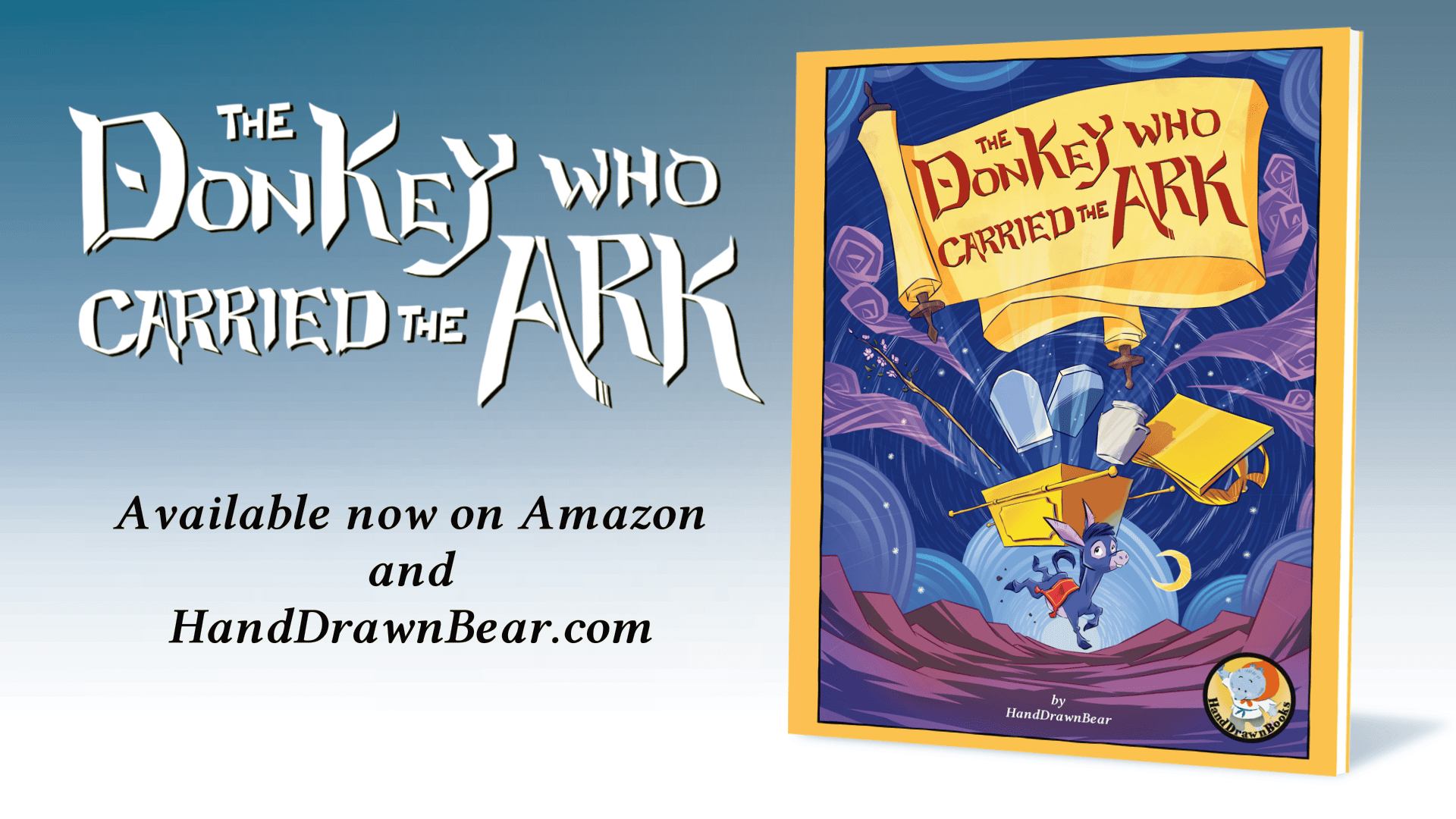 A beautifully illustrated Christmas poem for the Beartarian family libraries.
It was Christmas Eve.
The Ark has been found.
Can this little donkey deliver her safely to Bethlehem?
This nativity poem walks through the prophecies concerning the birth of Jesus of Nazareth and his ministry, bringing the Christmas story to life with luscious illustrations.
A powerful way to help children put the Nativity of Christ in the grand context of the Biblical narrative, this book is designed to engage the imagination of a young child with beauty and help older children meditate on the life of Jesus through the poem.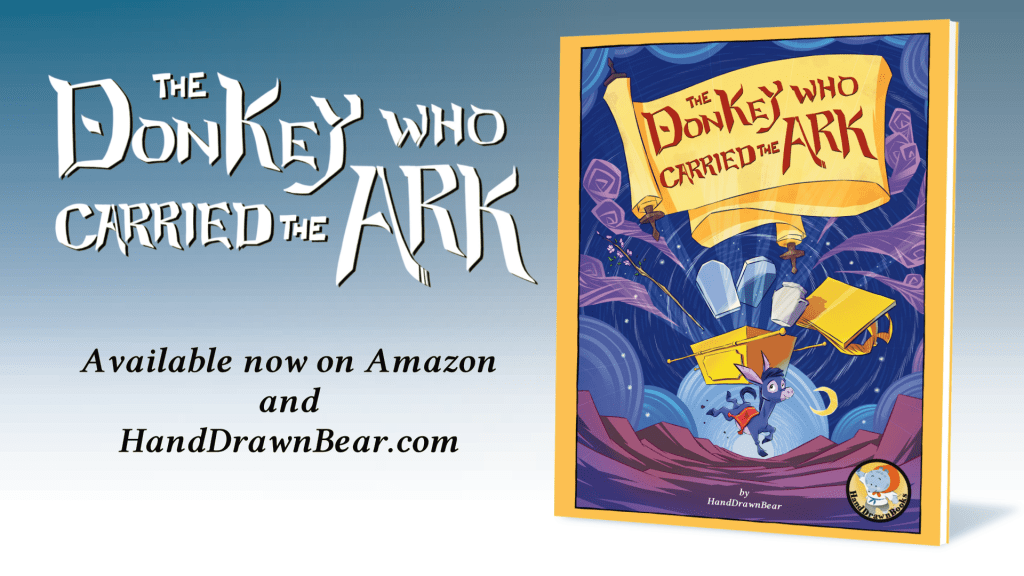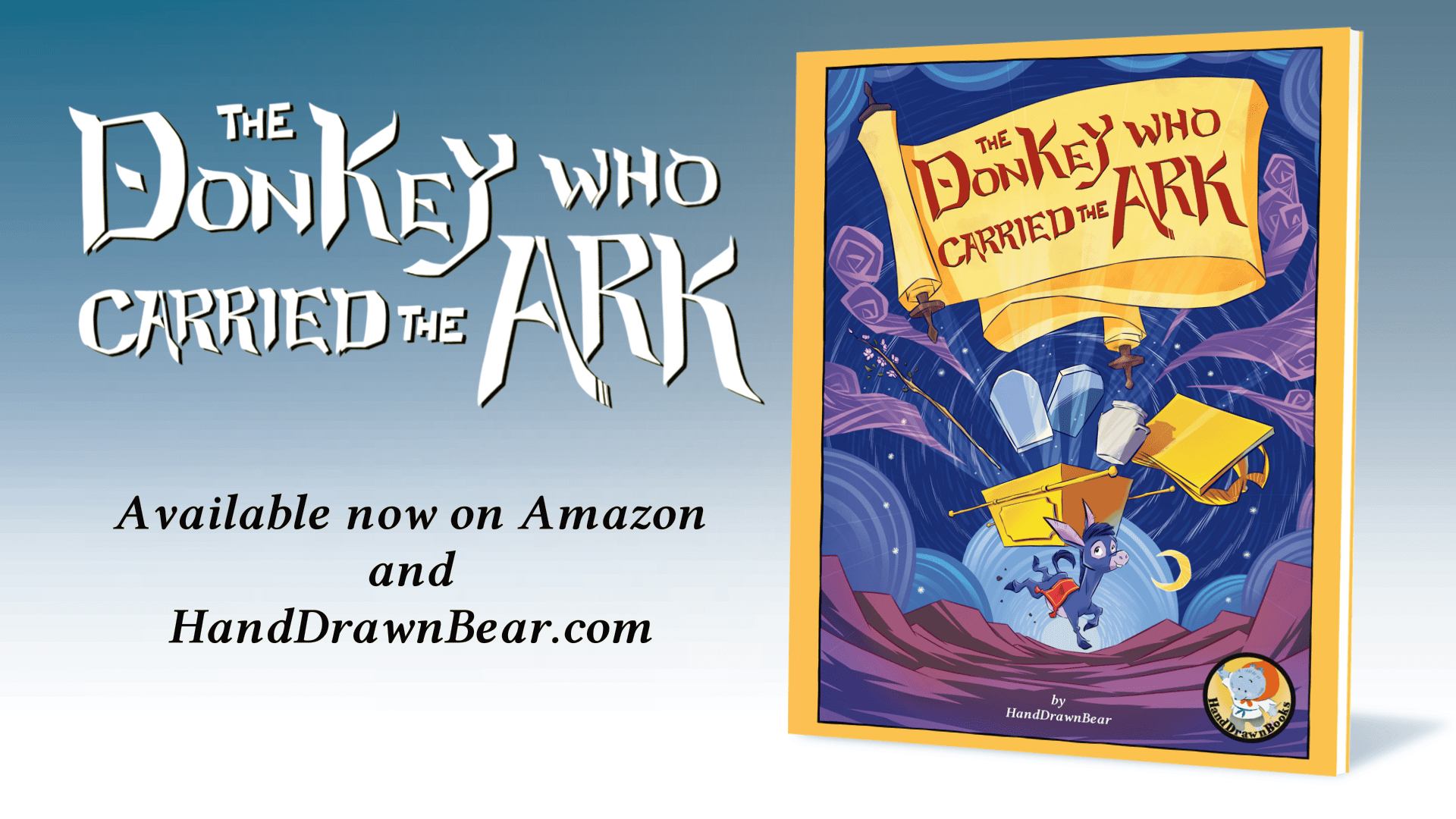 It is available on Amazon in softcover https://mybook.to/DonkeyArk
And in hardcover at https://handdrawnbear.com/
There is a First Time for Everything: A Lesson from a True Hunter
That evening as I sat down for supper, I watched as the snow began to fall, and after heartfelt prayer of thanksgiving, pork and sauerkraut never tasted so good.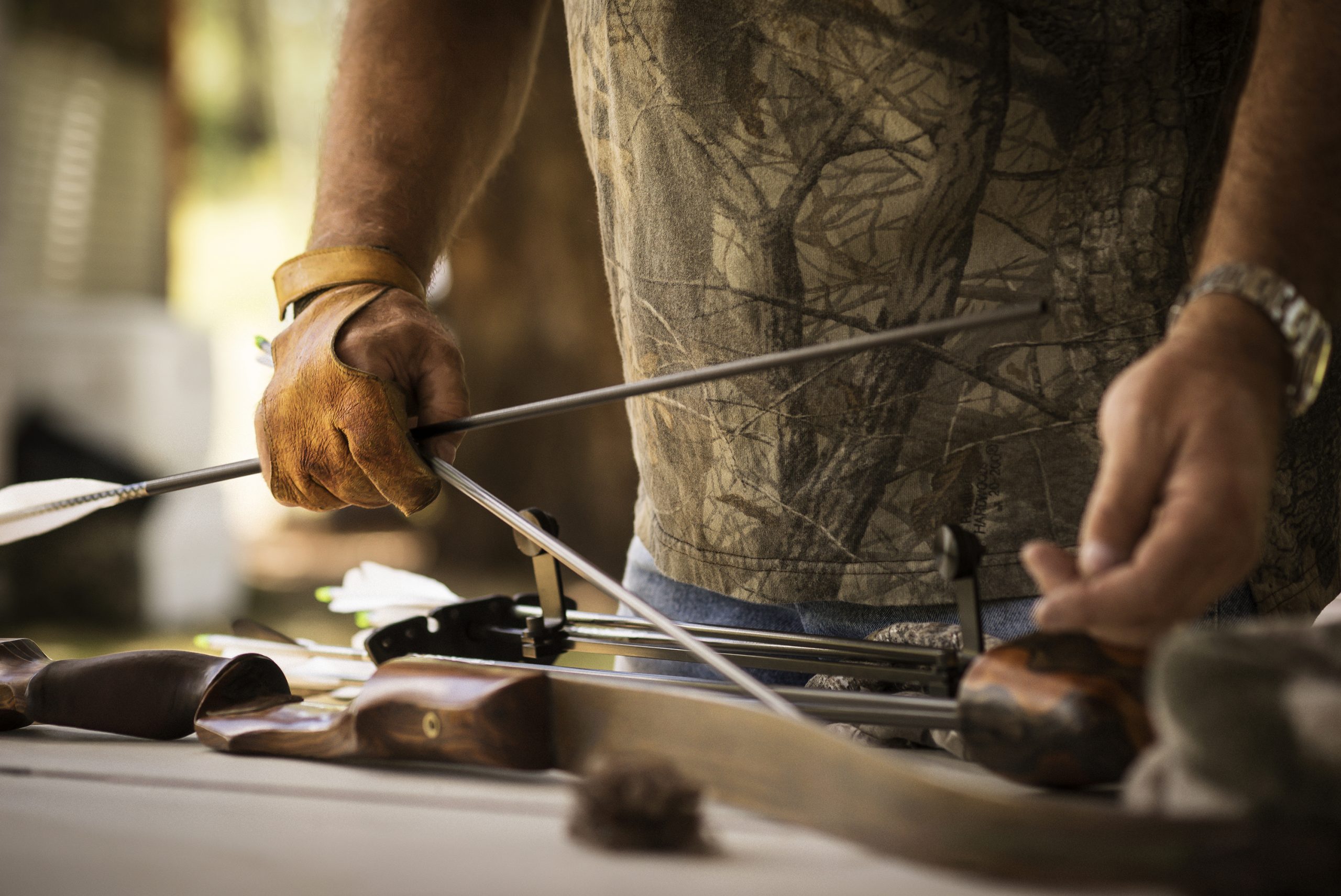 By: Longbow Bear
Every archery season is a new learning experience. Whether it's learning how the deer move through at a new stand location, how the cuts and draws in a mountain can manipulate the wind direction, or calling to a big buck that is outside of bow range. This year was no different. My week-long "rutcation" started with two warm days, but as Monday rolled around, the temperatures plummeted, putting bucks on the move searching for does that have come into heat. Monday was a blast, having two encounters with big 8 points, one in the morning and one in the afternoon. I found the short end of the stick with both bucks as the wind swirled, and eventually, both of them nosed me before giving me a clean shot. Tuesday morning picked up right where it had left off the day before. It was cold and crisp, 25 degrees, frosty, and very little wind. Perfect. It didn't take long for things to get busy in the woods. A little after daylight, I let a series of doe bleeds mixed with a buck-tending grunt echo down the mountain. It's one of my favorite blind calls to make. It gives an illusion that a buck has found a hot doe and is tending her.
I've had good luck in seasons past at piquing the interest of a buck I couldn't see to come to take a look. This was the case; minutes after making the call, I heard the crunching of leaves and a twig crack behind me. I arose from my seat, pulled my bow from the hook, and anxiously waited to lay eyes on what was coming through the thick. He cautiously made his way, zig-zagging through thick laurel and downed pine trees, finally showing himself and coming to a stop at 23 yards.
Getting dangerously close to directly downwind, I took a shot through a small window. My aim was true, but the location of the deer was less than desirable.
I put my pin a little too far front and caught some shoulder blade. As my arrow struck the deer, it gave a loud crack with what looked like little penetration. As I watched him run off with my arrow sticking in him, I felt sick to my stomach. What did I just do? Did I just wound a buck without making a fatal blow?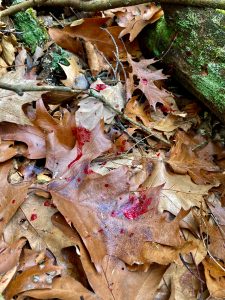 I gathered myself and got down from my tree to look and assess the damage. I found decent blood where I had hit him, my arrow was lying 10 yards from first contact, and if the blood on the arrow accurately showed penetration, I had about 8", which was plenty to reach the vitals, but I couldn't be sure, in my mind replaying the shot it didn't look like that had been the case. I began to track, finding little spots of blood and upturned leaves as he was on the run. After tracking him for the first 100 yards, I saw no sign of him stopping. It was time to back out and regroup. I walked the ridge back to my stand location. I felt terrible, gathered up all my gear, and hiked back down to my truck. After a two-hour coffee break with a lot of nervousness and second-guessing, I geared up and went back in to track him.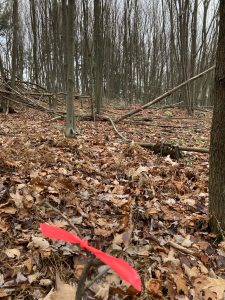 This is something I have not had to do up until this point in my hunting career. I've been fortunate enough to either have clean misses or deadly hits. I returned to where I had stopped, marked with my arrow stuck in the ground. Using pink ribbon, I slowly marked his travel, every spot of blood got a stick and some ribbon.
As I scoured the forest floor for drops of blood, a motivation kicked in, and the sickening feeling that I currently had started to fade with every drop that I found. Stick ribbon, stick ribbon, it was starting to be fun. Every now and again, stopping to take a break and look back at how he was weaving his way through the woods. He went about 400 yards across the ridge before hooking down into the thick laurel, where he eventually came to rest. I felt a lot of relief and gratitude when I finally saw him lying there. A hunter cannot have a worse feeling than to mortally wound an animal and never recover it. I've yet to experience it, and I hope I never do, but that risk comes with hunting, especially with a bow. Happy to get him back to camp, skinned out, and hanging ready for processing tomorrow. That evening as I sat down for supper, I watched as the snow began to fall, and after heartfelt prayer of thanksgiving, pork and sauerkraut never tasted so good.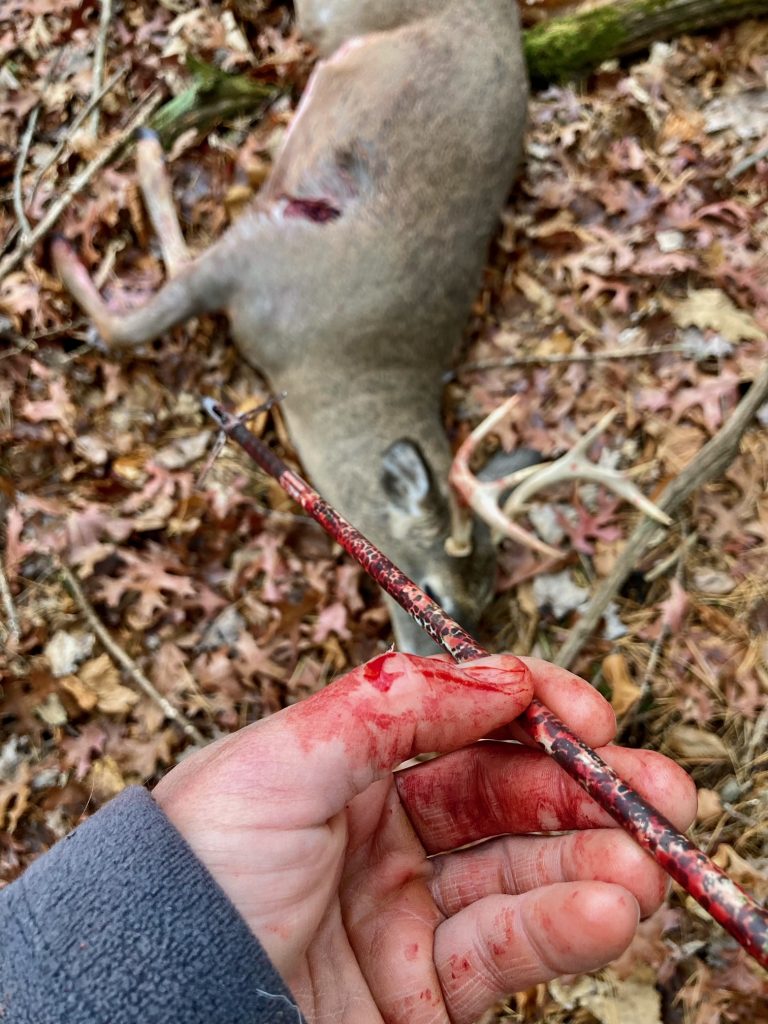 To any new hunters that find yourselves in that scenario, go look for blood and assess the damage at the place where the animal was when it was first hit. Find a trail and mark it. If there is any question on your shot placement or you didn't see or hear the animal crash. Pack out and give it 2 hrs before further tracking. The last thing you want to do is to keep pushing a hurt animal. A mortally wounded animal will usually head toward water or a thick area to find a spot to lie down. By not pressuring the animal, he will inevitably lie down and die as peacefully as possible. This is the best-case scenario now that you have made a less-than-perfect shot. I hit one lung, and this buck still managed to go 400+ yards from where I hit him.
Brett Pike- Founder of ClassicalLearner.com Launches New YouTube Channel
Homeschools Connected covers classical education and the classical trivium, Montessori, Charlotte Mason, and Unschooling.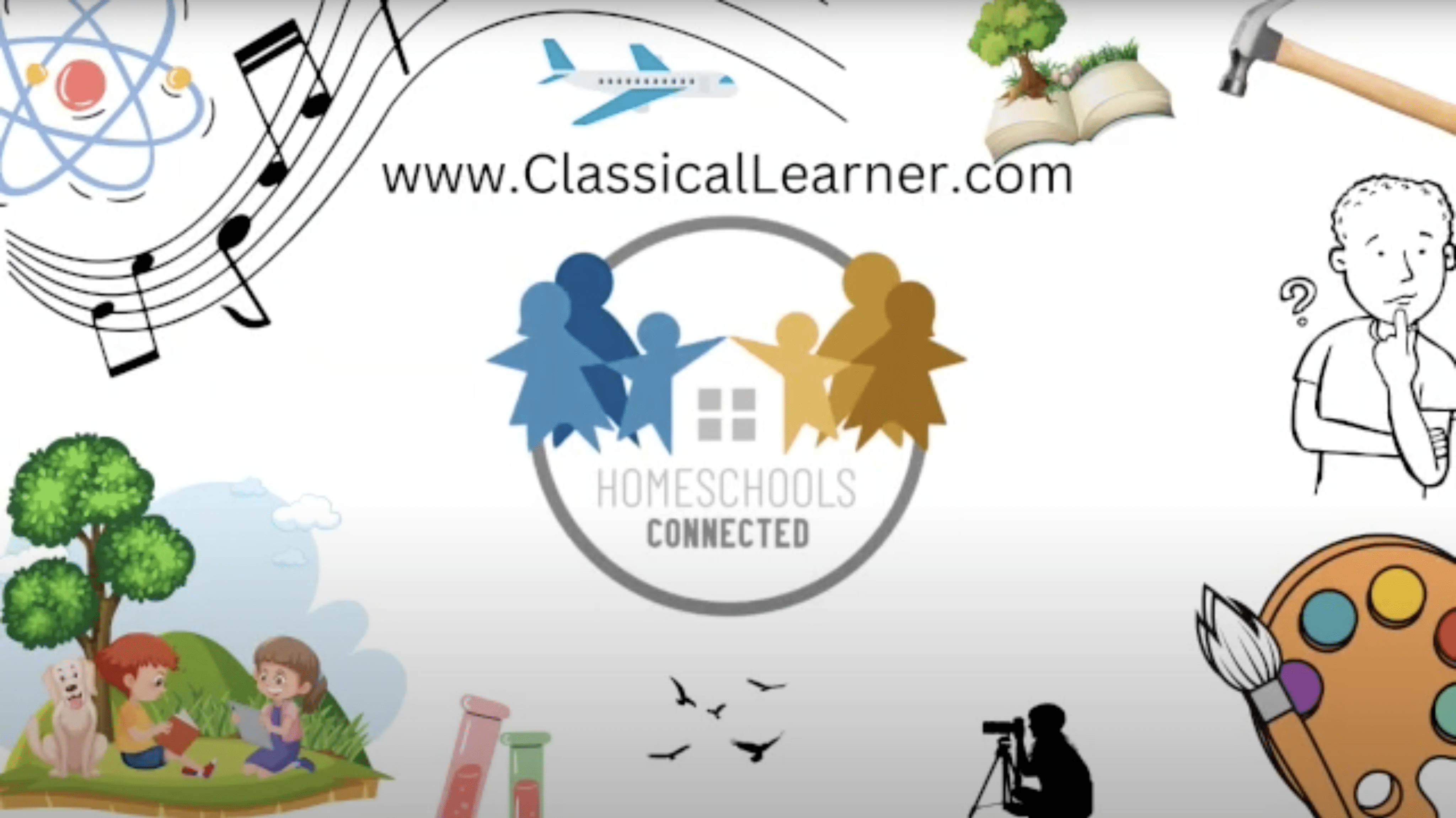 Homeschools Connected covers everything homeschool, homeschooling, alternative education, and parenting. Brett Pike is the founder of the Classical Learner Homeschooling company, the creator of the Classical Learner homeschool curriculum, and the author of the Cubs to Bears children's book series. Homeschools Connected covers classical education and the classical trivium, Montessori, Charlotte Mason, and Unschooling.
In the first video, he covers Homeschooling, unschooling, and following the interest of your children to get them entrepreneurial experience. A talk on how to unschool, homeschool tips, and alternative education. How to follow the interest of your child, develop skills, and get them real-world experience. Children should have experience being an entrepreneur long before they have to decide if college is the path they want to take in life.
Find the new channel here:
https://www.youtube.com/channel/UCG3g-dVwW6_sO9JQl_17lJw/featured
Find Brett's website here: