How Dare You
Runnerbear shares his experience and intent behind his new book "How Dare You".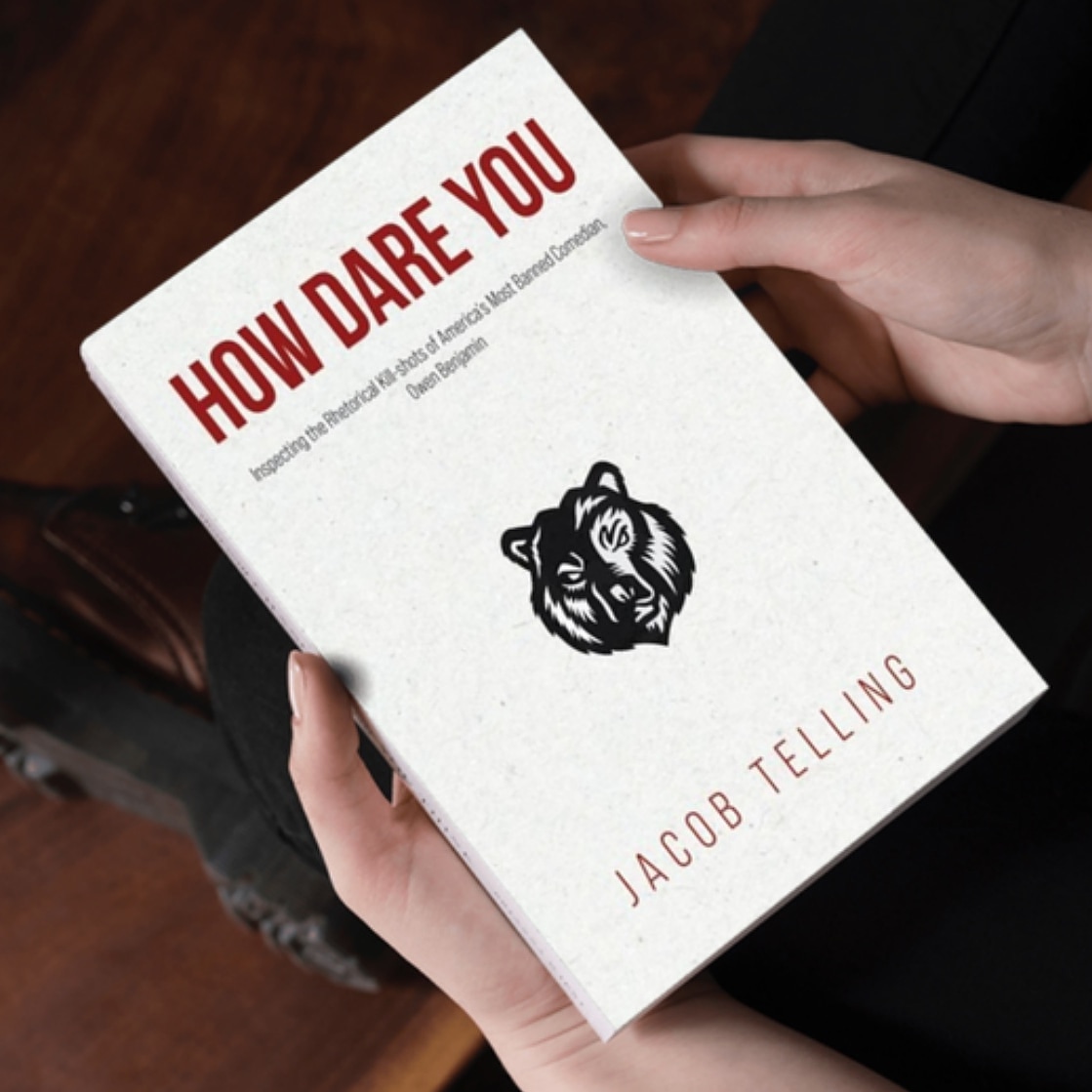 Fear. Anxiety. Depression. Much of the world is in the throes of despair… but not me! I'm fired up and ready to crush, how about you? For many of us, Big Bear's influence has been what's made the difference. Looking back, Owen's livestream has been a blessing. Ferocious rhetoric, turbulent humor, and restorative insights? Best stream on the internet. And it's been the best for a while. Years ago, when I first felt compelled to start writing down quotes from the great bard of a bear, it certainly wasn't rooted in anything so ambitious as publishing a book. Something just resonated with me, so I wrote it down. Though meager in its origin, the quote document that I started didn't stay small for long; like Owen, I'm a man of amplitude. Once upon a time I went to a track and field practice. I liked it, so obviously I dropped everything else I was doing and spent the next ten years obsessively trying to get to the Olympics. I didn't want to party, I didn't want to make money, and I didn't want to study. I just wanted to run fast. Like most things, it didn't work out exactly the way I had planned, but somewhere along this obsessive, goal-oriented path, I begrudgingly learned to appreciate the process for its own sake. Man makes plans and God laughs; the trick is learning to laugh along, letting the good path, rather than the ego, dictate where to go. Several months after I first began mining quotes, still a blood-hound, clattering away on my keyboard, I noticed that the unassuming little indicator of my quote document was suddenly boasting 10,000 words. I finally felt the abrupt weight of it. An idea that had been steadily concentrating in my mind became cemented: I should write a book about Big Bear.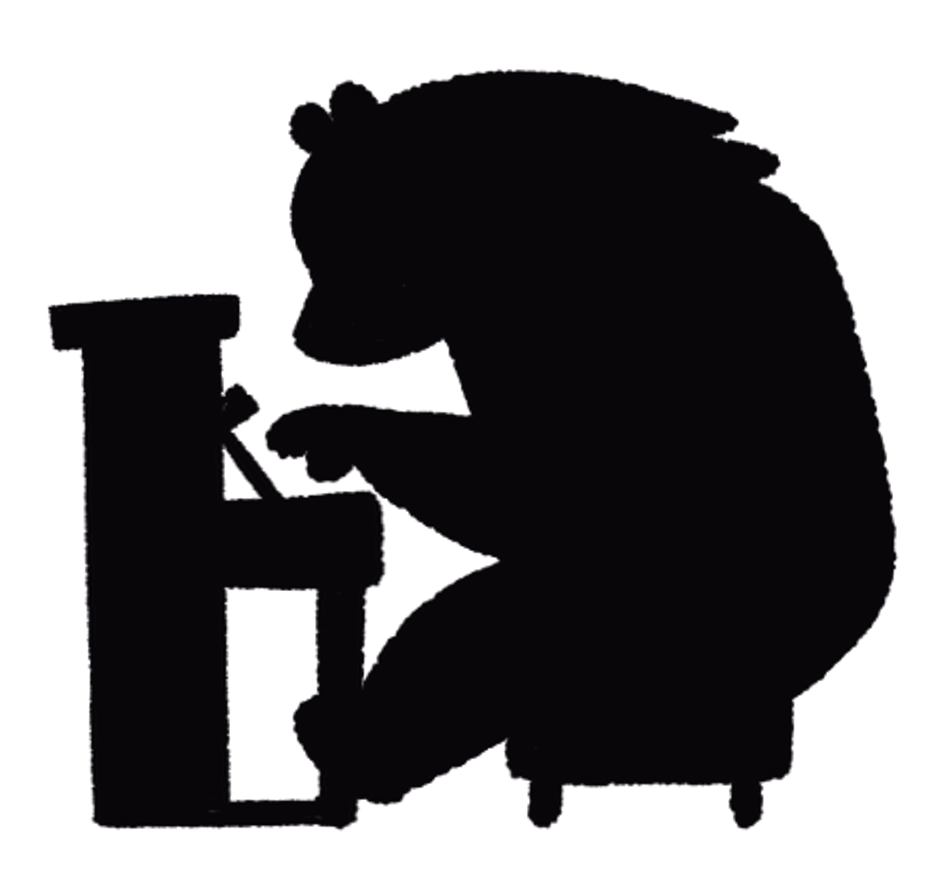 So goes the origin story of How Dare You. It took about a year of diligent work to go from raw quotes and a rough concept to a refined physical paperback. Today, with the delay in data from my publishing company, I'm not sure what the sales look like exactly. I don't know who's buying, how many are buying, or any of that. Interestingly enough, the obligation of patience has proved insightful; I've realized that sales aren't my top priority. If cash was my main concern, I would have quit running, and I definitely would have quit writing, a long time ago. Ultimately, whether this metric of money leads to rags or riches doesn't change a different, more blissful kind of dividend that I've had the honor of receiving since publishing How Dare You: the bright, lively response from the bears who have read it. To hear that I've provided a good service brings me joy. With living legends like Rachel Fulton Brown, Jean Troy-Smith, and Owen Benjamin offering such staggering high praise as calling How Dare You a "brilliant … handbook in virtue", comparing it to the great work of Meditations by Marcus Aurelius, or an enthusiastic affirmation of "excellent, excellent writing", I can't help but be a little bewildered. I mean, I've never been great at accepting compliments to begin with, so to put such self-congratulatory things down in written words makes me a tad fidgety.
Whether brilliant or not, How Dare You owes much of its layout to the combination of my upbringing and Owen's streams. Growing up, honor culture was foreign to me. Since I started from a place of ignorance, only learning about the values of honor culture as an adult (through the Big Bear), I was able to turn around and explain it with clarity and logic. It's like the old saying goes, "those who can't do, teach". It's the most brilliant savants that make the worst teachers, because they operate on instinct, not explicit understanding. Ask the very best artist, mathematician, or soccer player how they manage such brilliant feats, and there's a good chance they'll give you advice that's about as unhelpful as three cheap words under one overpriced swoosh. Stepping away from the half-truths of forced corporate resonance, the act of effective teaching, requires real understanding. The act of doing, however, requires only doing. For me, upholding the paradigm of honor culture did not begin as an obvious instinct, it had to be learned. Looking back, what a valuable lesson it has been.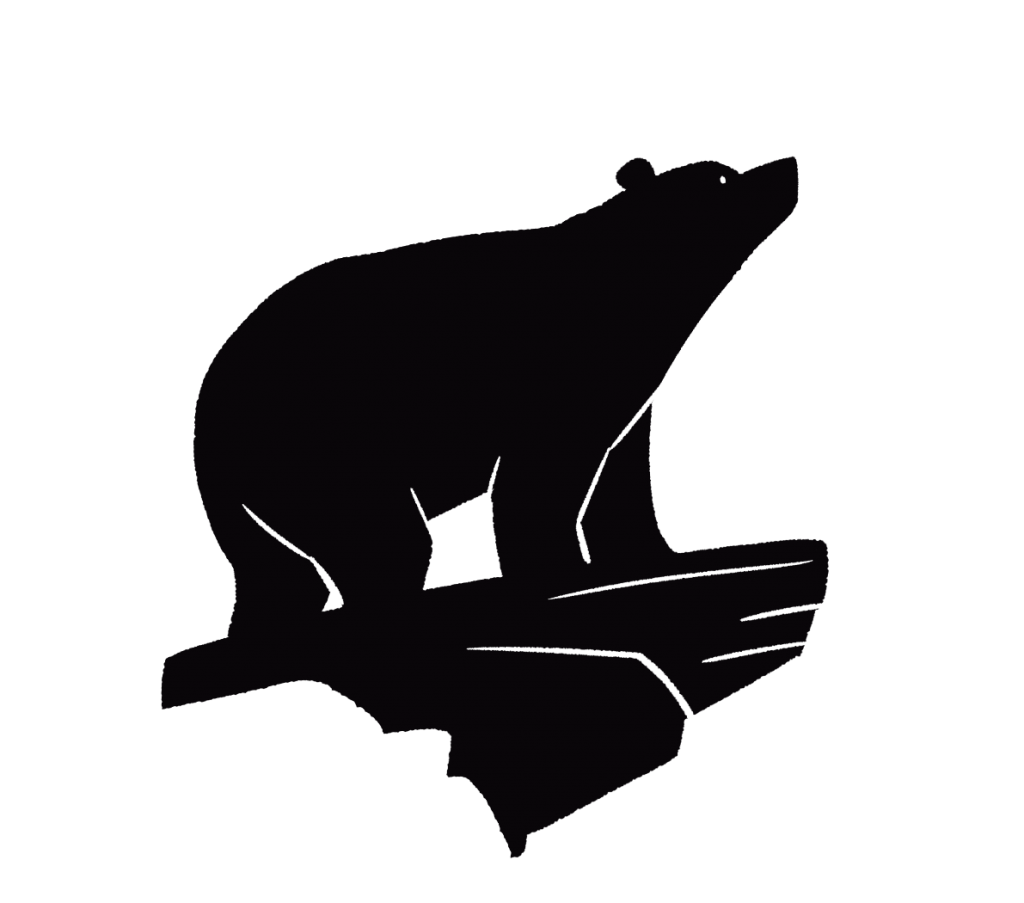 Of course, there are always savants that take the time to excel at both doing and understanding. These are the people that you want on your team. When Owen got booted out of Hollywood and his whole world was turned upside down, suddenly, the doing part wasn't enough by itself. He needed to take the time to get an explicit understanding of his instincts. He needed to revisit why choosing truth over money was the right decision despite popular Hollywood opinion. Thus, the Why Didn't They Laugh (WDTL) podcast pivoted, and the course of its new insightful direction was set. Instead of focusing on the niche of differentiating between a joke that roars and a joke that flops, WDTL began focusing on values. As much for himself as it was for the audience, Big Bear needed to explain the importance of maintaining his core mantra: "I might be wrong but I'm not lying". What followed was a long, drawn out articulation of honor culture fundamentals, paired with the dramatization of what happens when such a brash ethic is forthrightly upheld in the modern dainty public square.
This turn of events took place in the days of double-digit streams. I was lucky enough to get on-board early, when I began listening around number 95. Today, we're well past 1000 and I haven't missed one since. Between then and now, much has been unlearned, many have been banned, and more has been built. Infrastructure like Unauthorized.tv, Unbearables Media, and The Beartaria Times, did not exist back when I first wrote down a quick jab of rhetoric from a roaring comedian named Owen Benjamin. And that's the beauty of this whole story. The Beartarian ethic is about pursuing honor culture: we build, rather than complain, we're defined by our light, rather than our shadows, and we aim for the good, the true, and the beautiful, rather than the wicked, the false, and the ugly. We make every effort to do our best, in pursuit of God's moral law.
One of Big Bear's great assets has been his dismissal of prioritizing a secular authority, the primary driver behind the mainstream ethic: civility culture. This opened up the authentic freedom to travel down any conceptual road, regardless of any ruffled feathers in the secular space. As a consequence, a whole world of insights has been brought forward. Encountering an enormous conceptual mass, I made the choice to break up my writing project about Owen into three sensible parts. With that decision, one book became a trilogy, with a narrative that follows the same logical arc that Owen worked through live. How Dare You is focused on the first phase of the journey: upholding the values of honor culture.
Altogether, writing How Dare You has been a wonderful project to put together. I was able to take the scattered lessons in my mind about Honor culture and distill them down into one cohesive bundle. Every part of this process has been a joy. My hope is to build a career as a professional author, spending my mornings writing from a little office in a homestead, but I've realized that if I had to, I'd do this for free. For the bears yet to read How Dare You, I hope it resonates with you just as much as it did with me, and just as much as it did with those who have already closed the back cover and offered such generous and rewarding feedback. It's been my honor to make something that good people enjoy. First and foremost, this novel was always meant to be a cathartic revisit to where this whole process started. It was written by a bear, for the bears. In terms of tone, How Dare You is stern and masculine. Like Owen, I was tough with some of my words, because I know you can handle it. Bears aren't snowflakes; we're comfortable with the thermal kinetics that often comes when wrestling with ideas. Think of it like a coach at half-time, whose crassness and intensity are rooted in love, knowing that we can do better. But How Dare You isn't an exercise in brow-beating either. In addition to a deliberately stern take on the hedonic side of modernity, How Dare You also bounces around between high ground abstractions and low ground goofiness, just like Owen is apt to do. Stylistically, How Dare You is for the bears.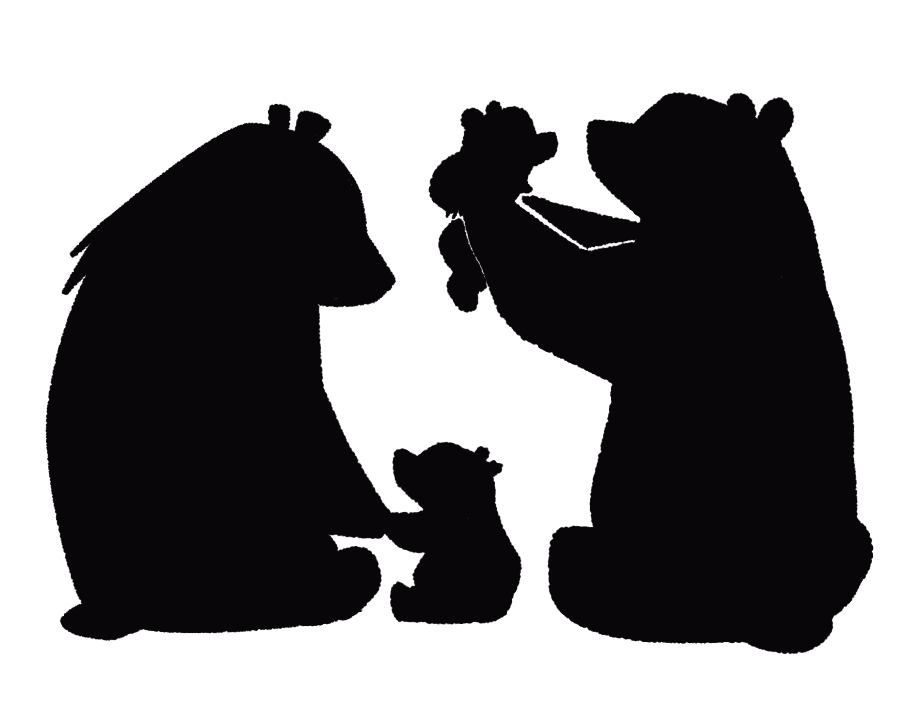 Finally, I just want to take a step back and offer a sincere thank you to everyone here. Since the start, this has been a wonderful grass roots movement to be a part of. Seeds have been sown and much has been grown. We will all be known by our fruits. With what has already developed, I'm convinced that the bears are the best people on earth. Looking forward to whatever comes next.

Much love everybody,
Jacob
Runnerbear
Website: JacobTelling.com
Beartaria Times handle: @Runnerbear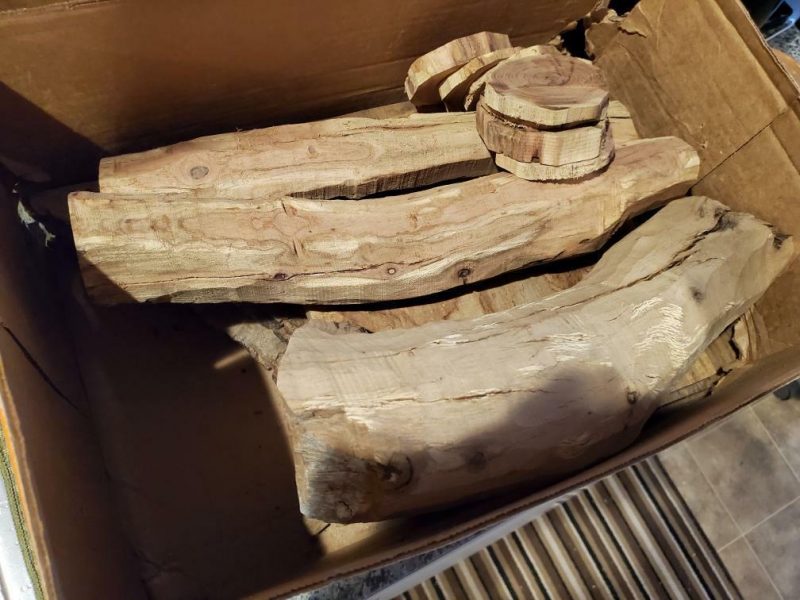 Little Bear Woodshop and I had reached an agreement, of sorts, where I send him proper currency accompanied with materials and he would use his facility to craft a pair of knives. What materials, you ask? I asked myself the same thing… If there was a knife you were going to carry with you all the time, what materials would you use? Naturally I am inclined to choose wood blanks, so I decided to take a saw to a few types of wood that were available nearby, which ended up being: mesquite, Spanish oak, cedar, and a local contact provided me with a few planks of Texan Pecan.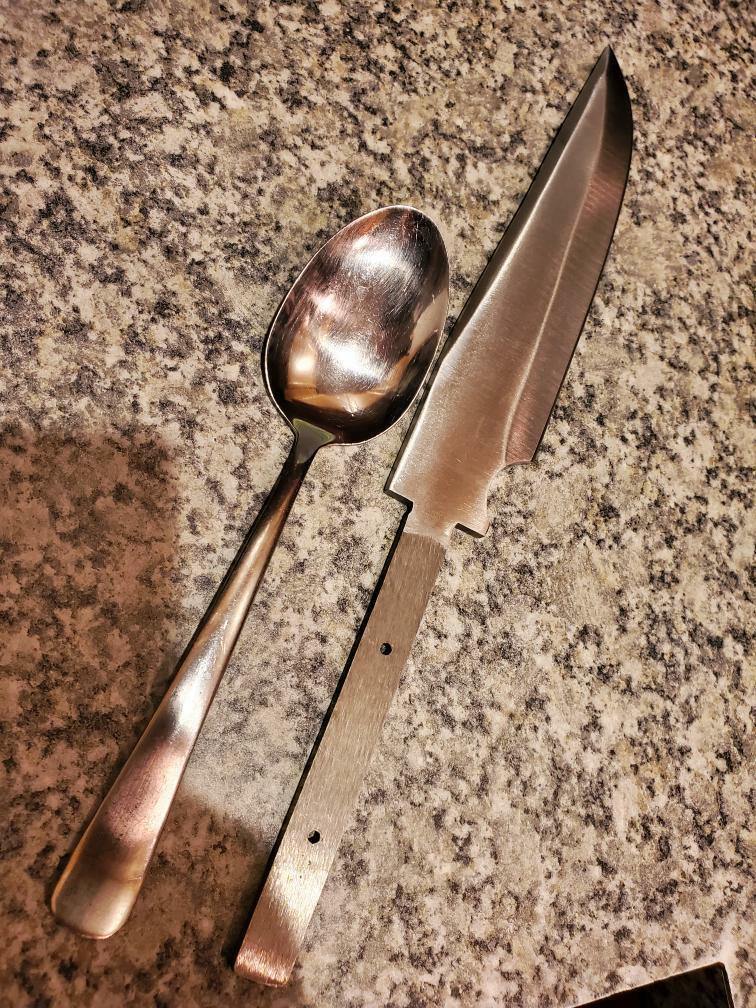 So, this was going to be quite easy, I merely send the wood to the craftsman and bark some orders. Once the materials are in his hands, then he's charged with making my cutlery. However, once showing pictures of my loot to the woodworker, I was informed that the bark had to be removed prior to both shipping and crafting. Naturally, I realized that I only had a few hours to de-bark the wood with a rotary table saw on hand. I set to it with my glasses on and table saw whirring in the garage.
The wood had been dry for quite a while, and I ran it sideways to grind off all the bark, strip by strip by strip. Curious, were these markings on the exposed hardwood beneath… what were they? Ovular and they seemed to be made of softer wood, they didn't look to me as being natural. I began cutting the wood across the diameter of the trunk when out popped a beetle the size of my thumbnail. I was fooled, thinking this wood was in tip-top shape!
"Good Heavens, what on earth is this beetle doing in my oakwood?! What corruption is this?"

surprised man, sawing wood, circa 2020
Confused and surprised, I made more and more cuts for coasters. Lo' and behold, there was another beetle that felt the sting of my rotary saw, and unfortunately had to take a very very long nap in the trashcan. The rest of the wood was untouched, for there were different cuts from different trees. Only some interesting ant-made markings marred the surfaces or the interiors of the other hardwoods.
As they were shipped out to and received by the man whom fabricates knives and things made from wood for a living, they were met with acclaim. The mesquite shall be turned into ladles, Spanish oak into spatulas, cedar into spoons, and a few planks of Texan Pecan shaped into Idaho State cutting boards. There are things to learn from this endeavor: never judge a cut of wood by it's bark. It's not that you shouldn't trust things unseen, but be prepared to slice up a couple beetles or so through your endeavors for there very well could be all sorts of insects lurking just beneath the surface.
The Beartaria Times Projections Show Possible Printer Purchase Going Into Q2
Van Allen Bear reports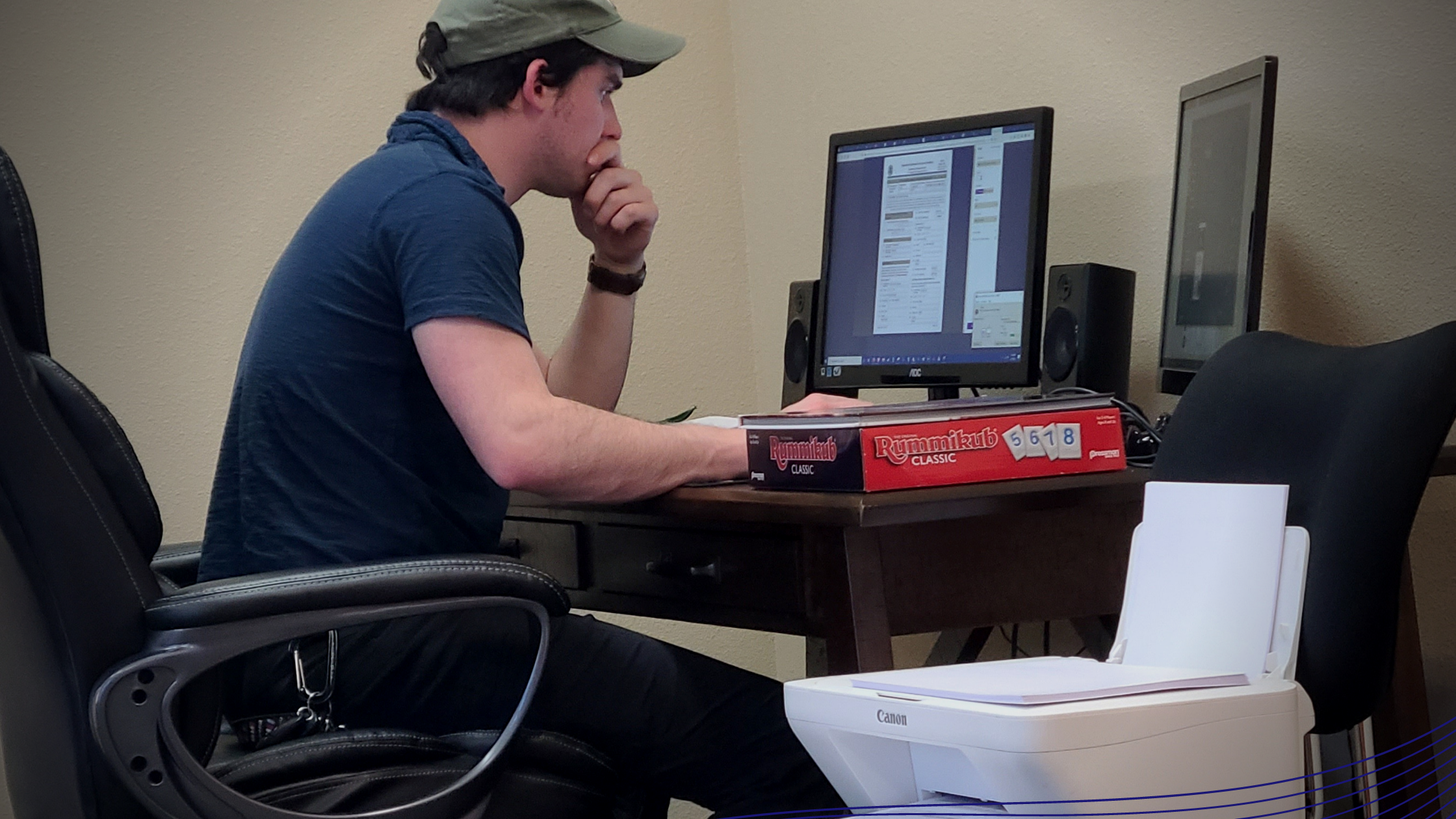 It's been a long time coming for The Beartaria Times to start competing with the billion dollar companies people have grown to be annoyed by. Rumors of The Beartaria Times' future strategic investment plans have spread rapidly across the thriving startup culture of North Idaho.
Until now, rumors were unsubstantiated. But, due to my close proximity and vast industry connections, I have been able to verify the elaborate rumors that has "crushers" gaining more interest in The Beartaria Times.
I have confirmed via multiple text messages that The Beartaria Times will indeed make a strategic purchase for a new ink dispensing compositor, commonly known as a printer. This is going to 'up' the company value by a percentage that can only be speculated at this time.
Speculators and analysts have gathered in high controversy over the logistics of the acquisition and future productivity projections.
"The Beartaria Times could get a new printer or one from craigslist that would be tried and true"

Gary, not Terry

Gary, not Terry, responded to a request for comment and he makes some excellent points. He also added, "They may not want to risk being asked to pay $16 for a warranty, such a question poses a potential work-stop creating congestion in the administrative duties of the policy-making department."
"Gary is a smart guy… when he talks, people listen, and warranty propositions do pose an increase in substantial thought processes," inside sources say.
"We originally wanted everything etched in stone, but with the global shortage of chisels we began using scribes."

Spokesperson for the beartaria Times
My sources at The Beartaria Times went on to say that they can no longer continue to use the scribes, "They have been on strike for weeks because Gary recommended it, people really need to stop listening to Gary."
The Spokesperson continued to reveal new developments in the strategic printer acquisition, "A reconnaissance officer was sent to a local supplier to gather intel on pricing possibilities and specs. Ammunition for the printer may soon be bottlenecked in the economic sector, due to the price hike of printer primers. The Beartarian Times R&D department has discussed the possibility of creating printer ammunition in-house, although this opens the doors for many new challenges for us."
The spokesperson is not revealing any more information at this time. A top consultant for The Beartaria Times has reportedly said, "Warranties are really not a bad idea, its better to have it and not need it, than need it and not have it."
So, is this even a big deal? Is this something to watch going into Q2? Only time will tell how this will play out in the imminent future.
It hasn't yet been disclosed that if a new purchase was in play which enterprise would land the contract. Multiple corporations are in tight competition. As of this time, not a single representative has reached out to The Beartaria Times. I am sure The Beartaria Times would be open to exclusive offers at this time if sales departments were on the cutting-edge of media culture, for they would assuredly be aware of this breaking news.
It would also be highly recommended for printer enterprises to make a generous contribution to The Beartaria Times, that would make them look really cool with 'The Bears.' This could also give The Beartaria Times the opportunity to do a one-off box opening video that could gain unprecedented levels of exposure and cultural presence to a trendy printer manufacturer. For those who are reading, it could be yours.
I will do my best to report on updates as this story develops.
Yours on the Trail,
Van Allen Bear
For Printer companies, please use info@beartariatimes.com
The Future of Business
Jacob Telling shares his thoughts and experience on business opportunity.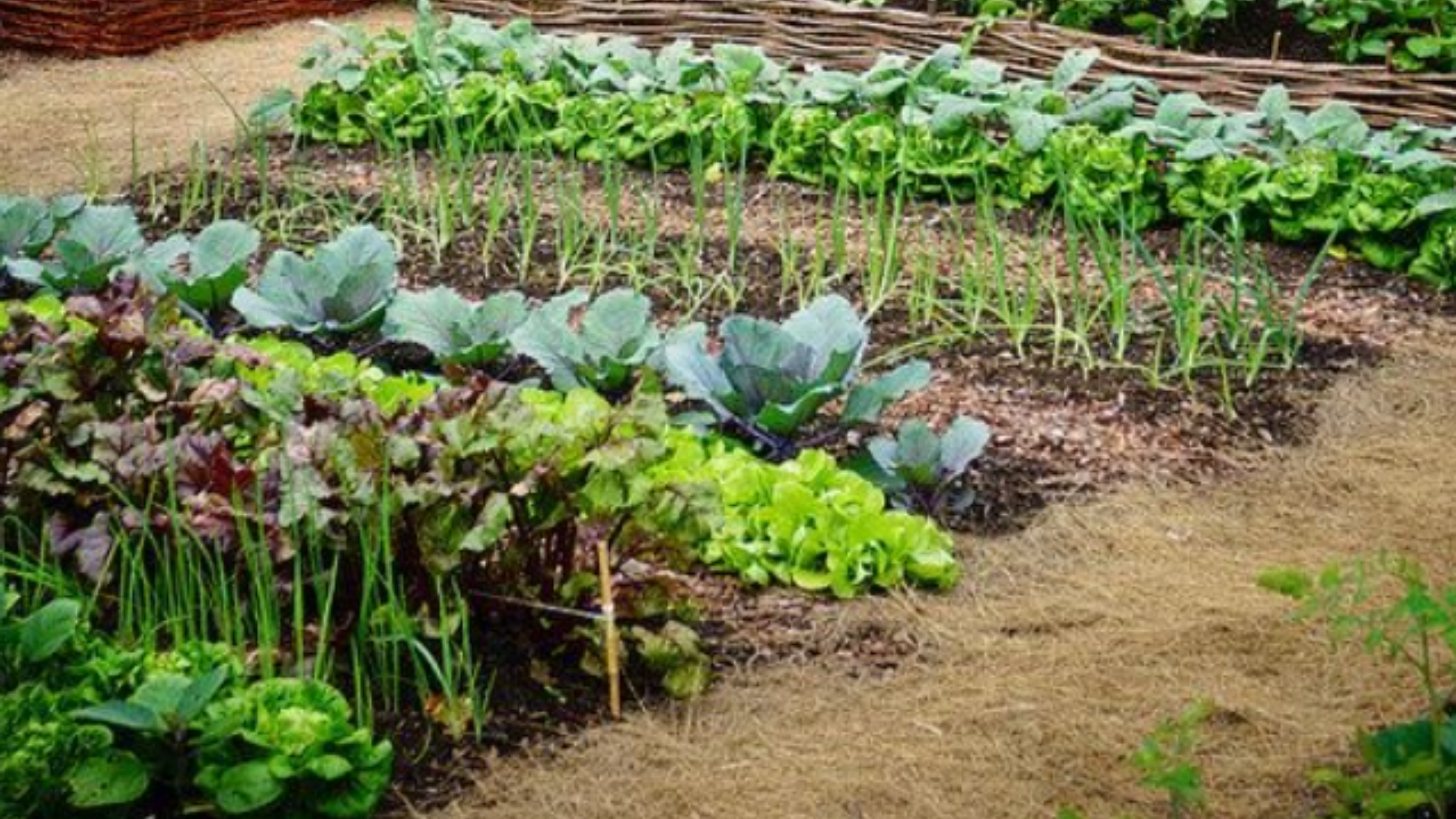 Despite popular opinion, right now is the best time for business. Or at least it can be. Amongst all this financial movement, there is enormous opportunity. Huge realm wide changes in the shape of the economic landscape are taking place. Mountains are being moved. Although it's true that many (debt-leveraged) businesses are shutting their doors, it's also true that many (antifragile) businesses have had their best year ever. This is especially true for brand new businesses that offer an honorable service. I fall in the third category. When the fearful consented to close their businesses, I did the opposite, opening one up. I started a small business building planter boxes out of the garage. It's been awesome. Empowering my community with their own means of food production is a great way to make some cash. This year I'm expanding: more than just providing planter boxes for pick up, I'm also offering in-ground gardens, delivery, and soil installation services. Prompted by @Libertysteadbear's brilliant comment about encouraging church gardens on the @Hanginwithbears livestream, I've put together the gardening version of a white glove turn key style garden program marketed at churches. At the push of a button, I do it all: planter boxes (or in ground beds), trellises, irrigation, seed purchases, planting calendar, garden plan, full installation, all of it. I want to provide churches the easiest possible opportunity to get in on the gardening game. I want to see churches become community leaders again, where they start using their space and their infrastructure to feed people high quality food and bring the community together. I have no idea how receptive my area will be to all this, but I'm happy to try because it's an ethical endeavor. And that's what really makes this the best time for business: the moral side of commerce is making a resurgence.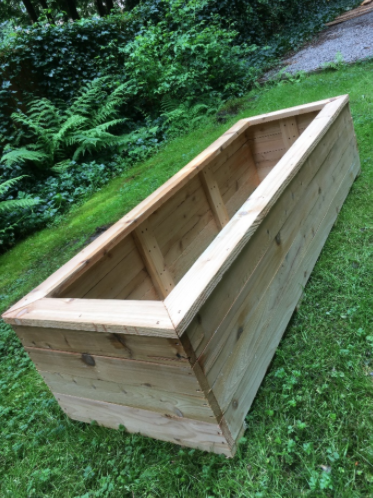 This is a sample from the flyer that I'm sending to churches:
Even if you put aside the health benefits, the financial return, and the unmatched quality, growing your own food still brings an aspect of biblical wonder. Churches are meant to be community leaders. And what better way to lead a community than to take tangible steps towards biblical living? With my faith, I believe that what the bible says is true: We are meant to toil in the field, and see our own food grow. We are meant to share in the great bounty and abundance that springs forth from rich soil and caring hands. We are meant to have a close connection with the glory of seeing creation do its work. It is the way of the honest Christian (and I'm sure many other religions as well) to build what is good, true, and beautiful. As a Christian, I hope to help others pursue this goal. As the owner of Backyard Eden, I've put together a garden program specifically with churches in mind. My offer is to install an effective, beautiful, bountiful garden for your church along with a customizable seed kit and planting schedule to take out all of the guesswork. It'd be an honor to help you lead the community by building your very own Backyard Eden.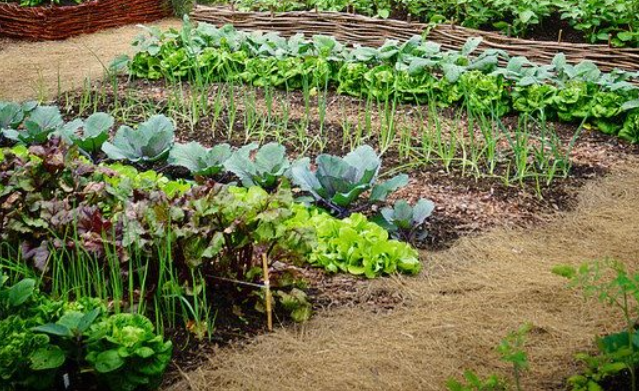 I guess that's what happens when a philosophising author takes a crack at designing a poster – it turns into something that more closely resembles a motivational speech… But I can't help it! It's in my passionate nature to get to the heart of the issue. I've noticed that this can get lost in translation. For example, sometimes when I say that this has been a great year, my enthusiasm gets internalized as a kind of forced idealism. People hear my passion as an optimistic half-truth… but this isn't the case. I'm speaking right down to the core. I fully believe it when I say it; what's been happening lately is a blessing. We're learning from stressors, and waking up to the authentic, transparent version of reality. What follows is a more honorable existence. For our diligence in pursuing the truth, what a breath of fresh air this whole process has been. Now, the authenticity is exhaling out into all sorts of realms. On the financial side, since marketplaces are driven by demand, the moral fabric of the vendor is woven by the thread of the vendee: with enough authenticity, moral buyers make for moral sellers. The two are inherently connected. Since a core part of the Beartarian ethic is to aim for moral truth, and since the world is waking up to the reality that moral living is important, right now we have the best opportunity to enjoy the process of building an honorable business. And what other kind of business would you want to be apart of anyhow? Given everything that's gone on, we have a wonderful opportunity to weave communities, infrastructure, and supply chains together with integrity. So forget the popular opinion of the mainstream. Forget financial naysayers. And especially forget about all the spiraling despair people have expressed about economics… because right now really is the best time for business.

Much love everybody,
Jacob Telling
Website: JacobTelling.com
Beartaria Times handle: @Runnerbear
How Dare You is available on my website, online, or at your local bookstore if you phone in and order.