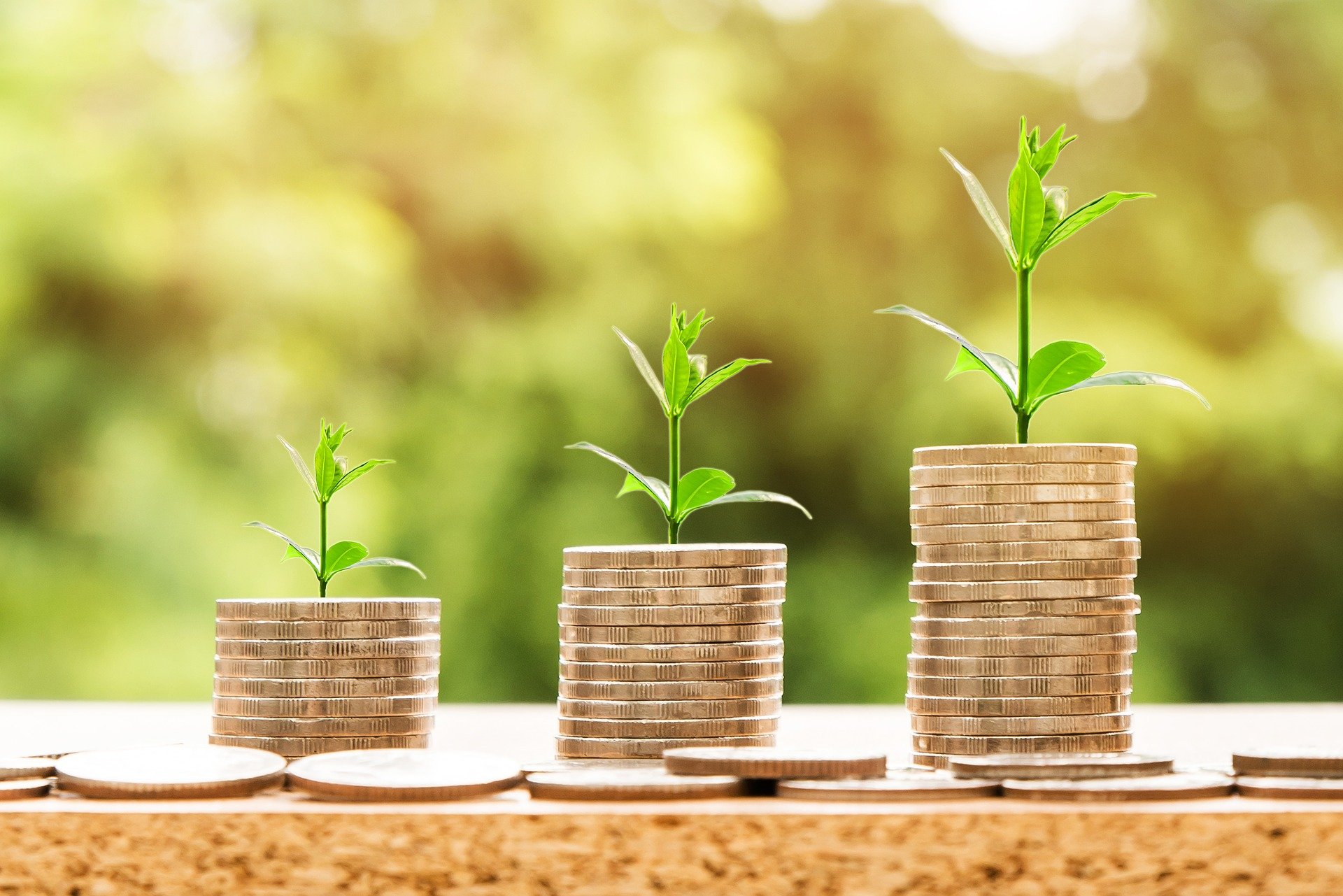 In these modern times, two of the largest gripes people have when they buy just about anything are the price of an item, and how terribly built it is. We've all cursed a Swedish piece of furniture, or raged when a spark plug change is preceded by tearing the entire top end of the engine off just to get to them. Typically in that moment, we also reflect on how much the item cost at the time of purchase, and more often than not we regret even buying it. It wasn't always like this however, and to be successful in business it is imperative to understand what led us to this perpetual annoyance with cheaply made stuff.

Not that long ago, the quality of most things one could purchase was substantially better than today. There is a reason old washing machines were better than new ones, why old tools were indestructible, why cars were built so solidly and would run for a million miles if properly cared for. Manufacturers of old cared much more about the quality of the product they were producing than they do today. There's no simpler way to put it. For whatever reason, that began changing a few decades ago, and has spiraled out of control and led us to where we are today.

Where I believe it went wrong is a tale as old as time. People got greedy, and began chasing higher and higher profits. And in doing so, the quality of their products decreased. Tool companies realized if they used a slightly softer steel that was considerably cheaper to purchase, then they could increase their profit by 5% on every socket or wrench sold. So they did it. Then they realized if they shipped manufacturing overseas, they could pay 1/10th of the wages that they were paying American workers. So they did. The result of having unskilled workers using cheap steel was an inferior tool which broke easily. But the price never changed to account for this downgrade in quality. The company continued charging the same amount of money for an entirely different tool. I would classify this as not only dishonest, but also disrespectful to the customer.

People work hard for their money, and many people struggle just to keep their lights on. Far too many people go to sleep at night feeling as if they failed, because their children went to bed hungry. I witnessed my own parents go to bed without eating more times than I can remember, because there wasn't enough food but they made sure we children ate. Were they lazy parents? Not at all. They both worked incredibly hard to provide for myself and my 3 siblings. But a blown furnace here, an unexpected car repair there, and funds become very tight faster than we can often adjust. So when the time comes and someone has a bit of extra money and they're ready to invest in that tool, or that washing machine, or in the case of my business that butcher block, they want to know that their money is being exchanged for something of good quality. That exchange of money for either goods or a service is the most crucial calculation one can make in business.

Price is what you pay. Value is what you get.
Every business owner needs to objectively look at the value of what their customers are getting before they should ever set a price. If you set the price too high in relation to the value, nobody will buy your product. If you set it far too low, people will assume it's cheap and, again, not buy your product. There is always a sweet spot where the price is reasonable, and the customer is able to justify the cost based on the value they know they'll receive.

A quick example of this, as it relates to my own business: There are many companies who produce butcher blocks for the kitchen. Many of these companies use one type of wood (usually maple or walnut). Little, if any, care is taken into the creation of the block. There are even a couple of big name companies who market, quite literally, a single piece of wood as butcher blocks and charge absurd prices for them. For context, those styles of blocks take 2 cuts on a miter saw and 2 minutes of sanding to produce. Since they're also a single piece of wood with no joints or wood glue used, they are capable of warping much more easily, as wood does. When doing market research prior to launching my butcher blocks, I asked many people what they thought of these blocks. Every single person said "That's ridiculous. It's a piece of wood. They're asking how much for it?!"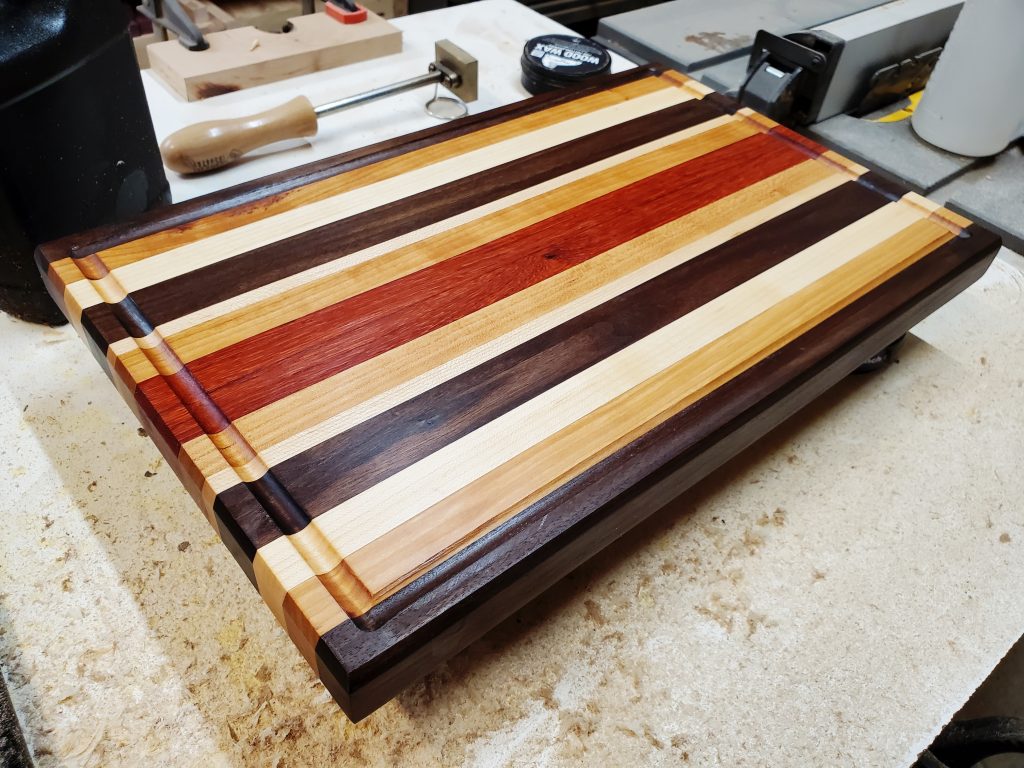 On the contrary, the butcher blocks I produce are made using a mixture of many kinds of wood, both domestic and exotic. They are cut into 3/4″ thick strips, and glued together with alternating grain orientation so the board will not warp after years of washing. I hand pick every piece of wood for every board. In a single board, you could have Wenge wood from Africa, Purpleheart from the Amazon, Hard Maple from New England, etc. I spare no expense in the construction of each board design, because I understand that if I were to be spending $150, I'd expect something that would last for decades.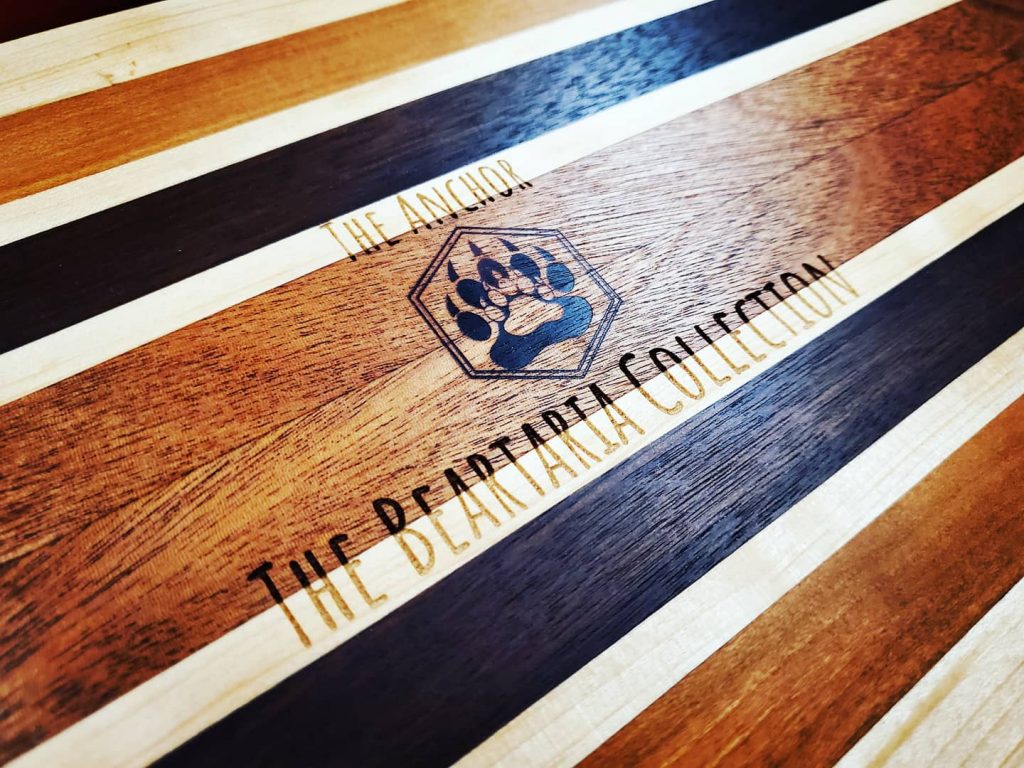 When I set a price for my butcher blocks, I looked at one thing above all else. What was the value of the board. I don't mean the price, I mean what was the customer receiving. Was it good quality? Was it aesthetically pleasing? Could the customer find the same board somewhere else? How long would it last? What was the cost of the materials used to produce each board? All of these things went into my final set price. And that price gave me a fair profit, while still coming in $100 cheaper than the above mentioned single piece of wood butcher block.

This description of one of my products is not intended as self promotion. Those who are reading this most likely know who I am, what I do, and what my products are already. What I want you to take away from this is that there is a healthy relationship between price and value, and it's a relationship that should be carefully considered by anybody who is selling anything. You must remove your bias as the one producing the product or providing the service, and be honest about what it is you're offering. I know that I offer a quality product, so I charge what I think is a fair price for that product. If you know in your heart that your product or service is decent but could be better, then don't set unrealistic prices. I know the idea of higher profit seems appealing, but a lifelong customer paying smaller prices is worth exponentially more than a one time customer who rides the roller coaster of regret when your goods and/or services don't hold up.

Be honest. Be fair. Work hard to better whatever it is that you do, so when the time comes to raise your prices you can do so feeling justified in your decision and knowing that your reputation for quality will ensure your customers follow you.

Until next time Bears! Onward!

-Woodshop Bear
The Beartaria Times Partners with Classical Learner
Beartaria Times is proud to announce we have partnered with Classical Learner Homeschool Company!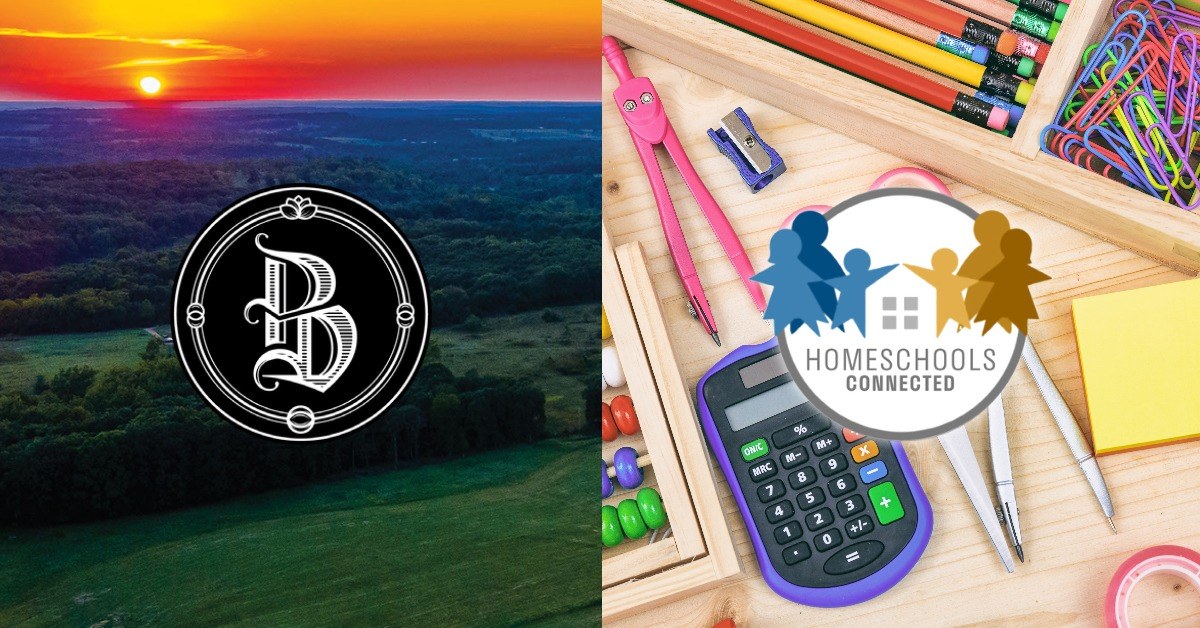 Classical Learner and The Beartaria Times have partnered to bring more community value! This partnership will allow anyone who signs up with ClassicalLearner.com/Beartaria an exclusive three-day free trial of Homeschools Connected and will be supporting The Beartaria Times!

"Classical Learner is a company born in Beartaria, education by Bears for Bear cubs. Many homeschool companies do a great job, but only one operates in synchronicity with the spirit of Beartaria. It has always been my goal to turn Cubs into Bears, and this new partnership moves all of us much closer to making that dream a reality."

Brett Pike – Classical Learner Bear – President of Classical Learner
When you become a member of Classical Learner's Homeschools Connected via ClassicalLearner.com/Beartaria, you not only gain access to the curriculum, the courses and the homeschool network, but you help fund Beartaria Times. Your support of Classical Learner assists in the development of new and relevant courses and resources, that all of our children will benefit from over the next decade. Beartaria truly is a hill to grow on.
We have always supported Classical Learner and are excited to launch this partnership! We hope that our ongoing support contributes to all the amazing things Brett is doing with classical Learner!
We will keep our readers posted with new developments coming from Classical Learner and Homeschools Connected!
Classical Learner Launches New Homeschools Connected Portal
We are pleased to report that Classical Learner has launched a new Homeschools Connected members portal.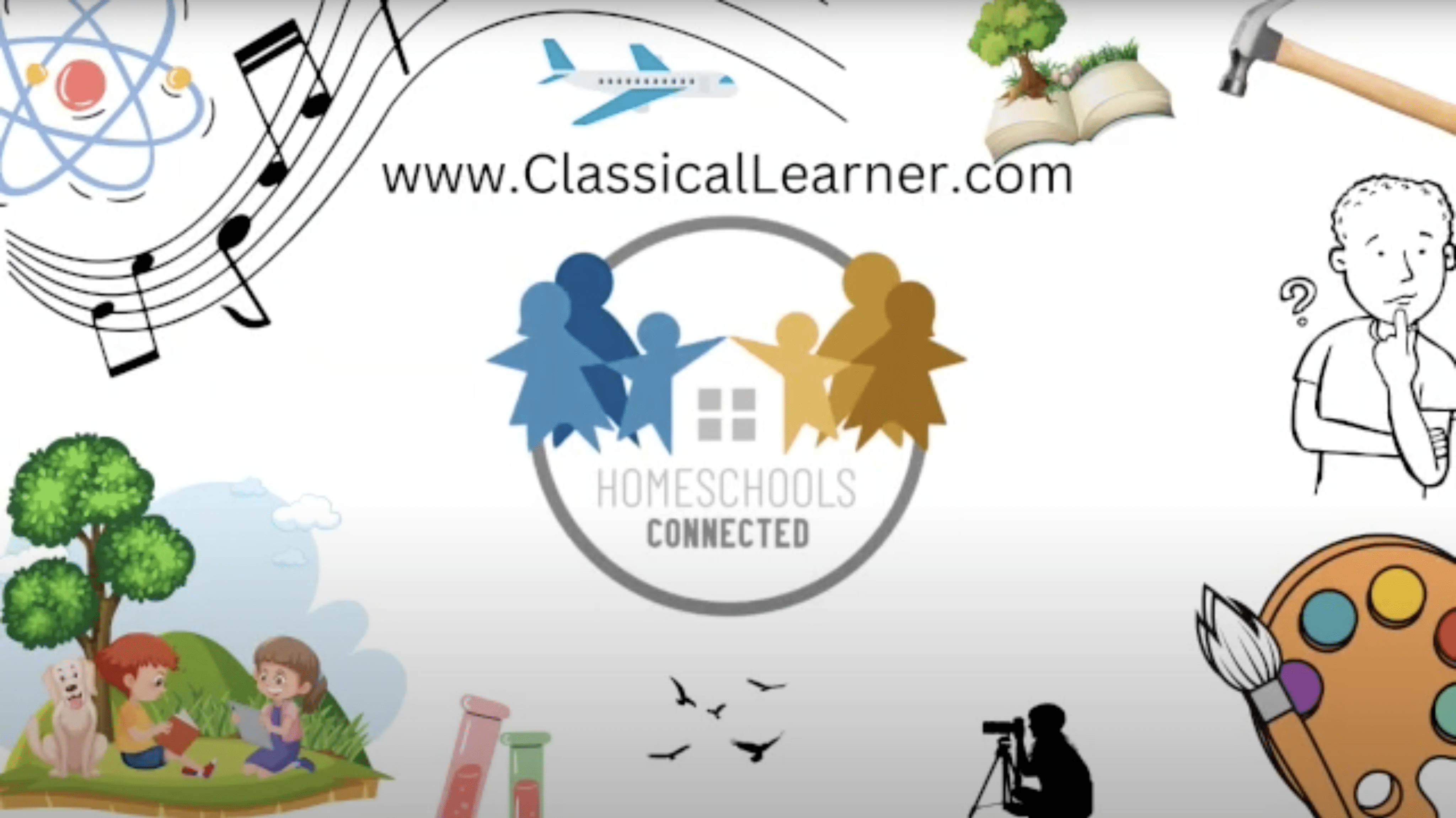 Homeschool consultant and author Brett Pike started the company Classical Learner. Brett started this path to top-tier Homeschool services by offering consultation to homeschool parents to help sculpt and nurture Homeschool programs for families just starting their journey.
He began to post videos online that went viral, talking about the issues with the public school system as well as various subjects and methods for implementing a Homeschool education.
Brett's philosophy focuses on critical thinking over memorization, stacking skills, and getting Children Entrepreneurial experience in the real world.
He attests to utilizing a child's passion for stacking skills leading to entrepreneurship.
For example, at the most recent Beartaria Times festival, he talked about a child passionate about photography. Parents can nurture that skill into the experience needed to start a business and then stack additional skills such as marketing, web design, graphic design, sales, and more.
His online presence is multiplying with his unique ability to design lesson plans that bring education into the real world.
Instead of just learning math, he encourages reinforcing that math with living practice.
Want to know the area of a rectangle?
Make a garden box and reinforce those math skills, along with carpentry!
His methodology and philosophy are highly sought after as the go-to Homeschool program for parents wanting to nurture their children's education with real-world skills and entrepreneurship.
Classical Learner launched Homeschools Connected in 2021. He brought together Homeschool families across the U.S. into a private discord where they could connect with other local families and access his courses and daily lesson plans.
His company's growth brought strategic reinvestment in the areas his members hoped for improvement.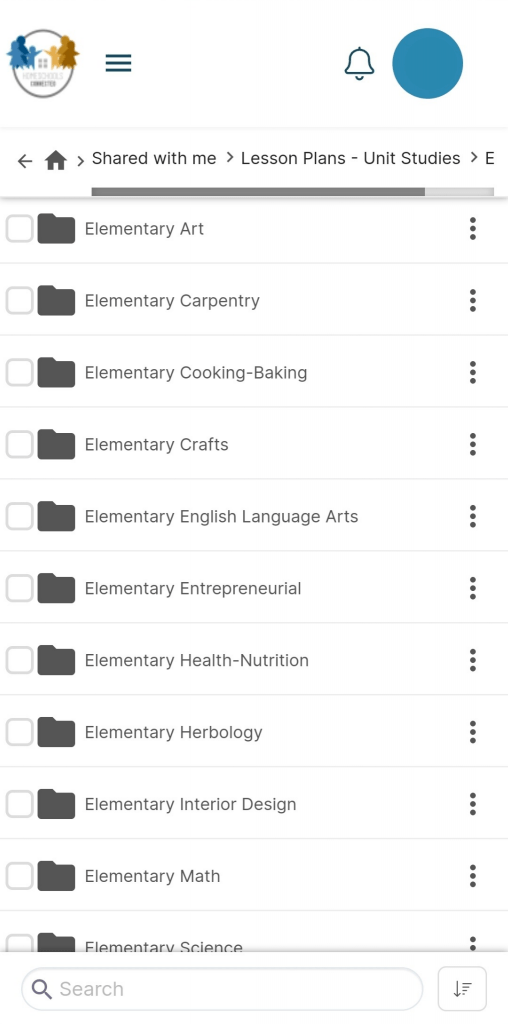 To better cater to a more productive user experience Classical Learner launched the Homeschools Connected portal that will allow members to navigate a clean, user-friendly design to better experience courses and well-organized lesson plans.
"The launching of the Homeschools Connected platform is a special achievement because its creation is the result of our initial members' belief in me… and their support which made investing in the platform possible. Building Homeschools Connected on discord was a good start, but it wasn't the right platform for the full curriculum we are building now. The new Homeschools Connected portal is organized, easy to navigate, and will allow us to expand in previously unimaginable ways. These achievements are what winning looks like; it's about building parallel systems so that parents, children, and good people don't have to rely on the beast system."

Brett Pike
We are incredibly happy for Brett and Classical Learner!
Many of our members on The Beartaria Times App are also members of his program. We believe in his vision and love seeing his success.
We encourage all Homeschool parents to try it and join his Homeschools Connected Community. We can only see him grow and continue to offer highly valuable products and services in the future.
New Product Announcement From Ferrell Custom Wood Designs
We have combined our passion for music with my Dad's passion for woodworking to bring you our exciting new product, Wooden Cell Phone Amplifiers, that require no power!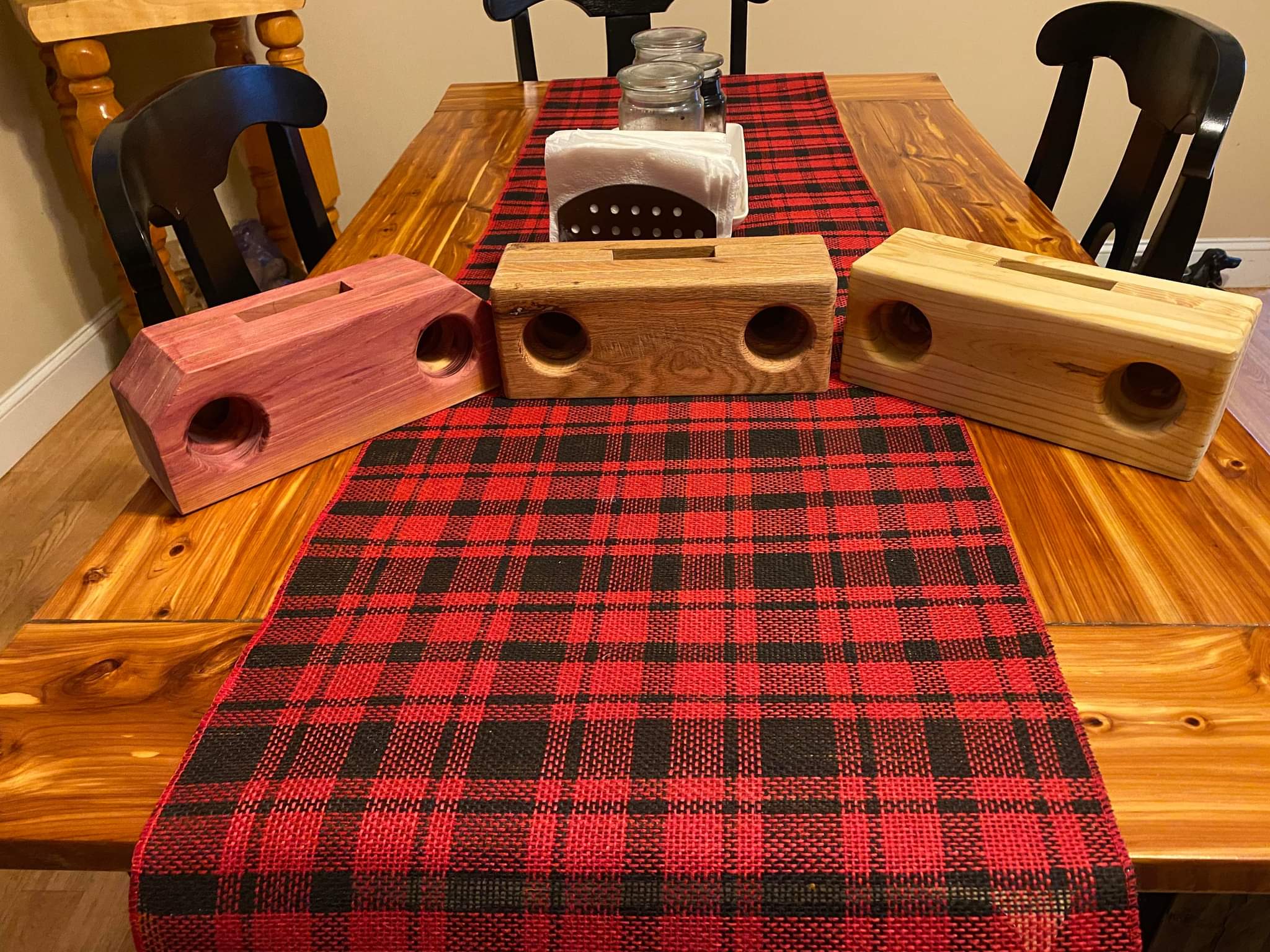 Hobbit Bear here from Ferrell Custom Wood Designs. We have combined our passion for music with my Dad's passion for woodworking to bring you our exciting new product, Wooden Cell Phone Amplifiers, that require no power! They come in different selections of pine, cedar, and oak for various acoustic tone options. So you can amplify your favorite music or podcast, and custom fit any cell phone to boost your sound on the go, at family picnics, in your garden, or your work area. Just drop your cell phone in the holder, crank up the volume on your phone and enjoy your favorite music or podcast.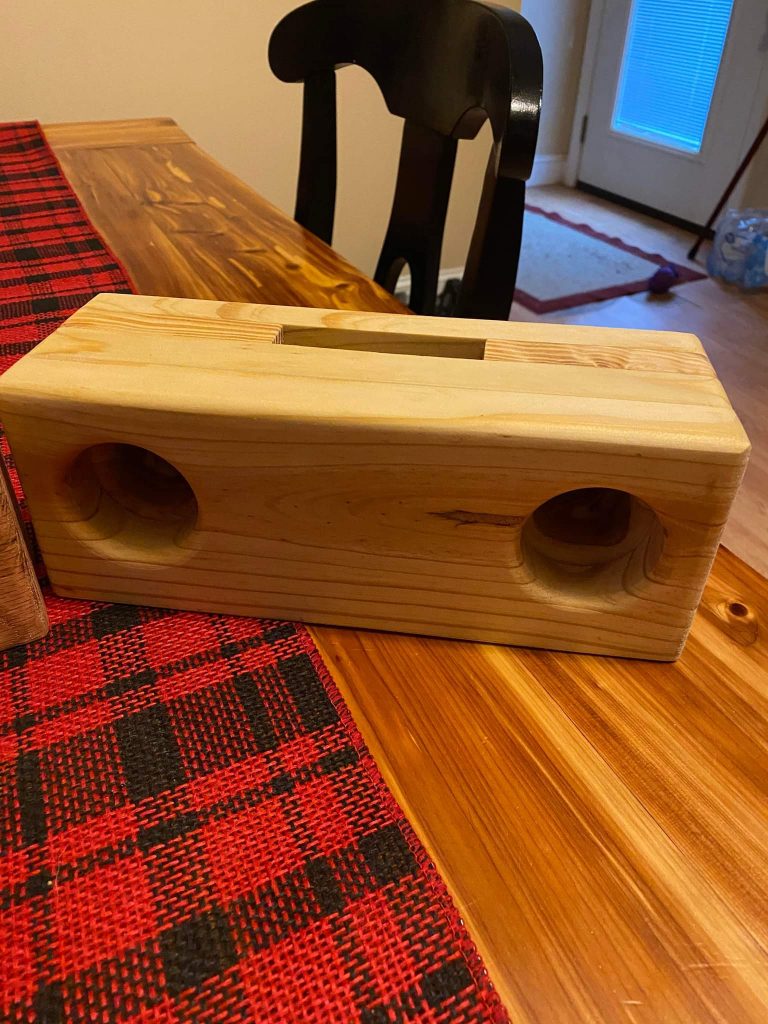 Please message me on The Beartaria Times App @Thehobbitbear to get yours today. It's easy to ship and affordable at only $60, with shipping straight to the comfort of your home. Keep up with all my latest products and music on BTA page as well.
I want to thank you all for your support and, as always, onward to Beartaria!!!