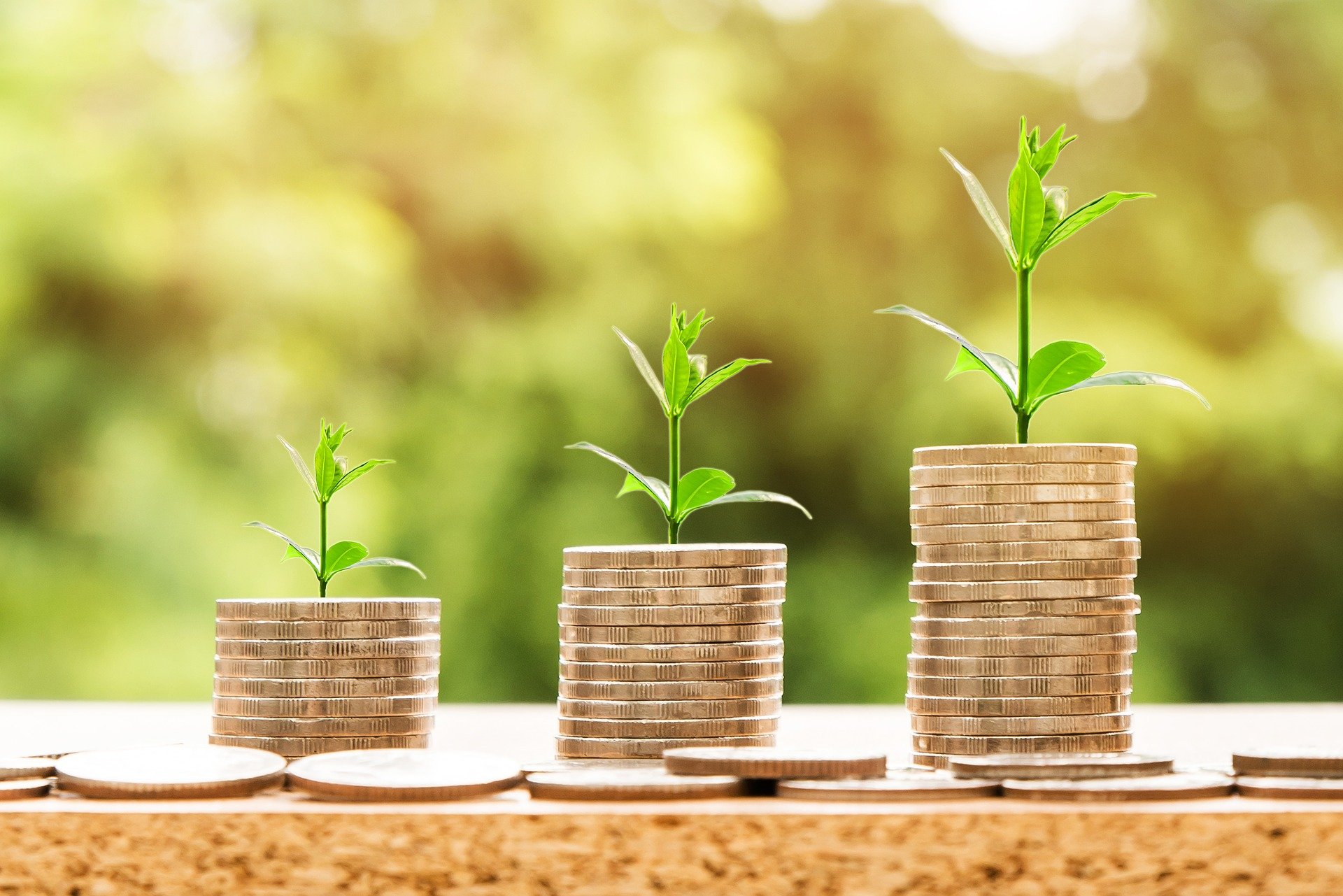 In these modern times, two of the largest gripes people have when they buy just about anything are the price of an item, and how terribly built it is. We've all cursed a Swedish piece of furniture, or raged when a spark plug change is preceded by tearing the entire top end of the engine off just to get to them. Typically in that moment, we also reflect on how much the item cost at the time of purchase, and more often than not we regret even buying it. It wasn't always like this however, and to be successful in business it is imperative to understand what led us to this perpetual annoyance with cheaply made stuff.

Not that long ago, the quality of most things one could purchase was substantially better than today. There is a reason old washing machines were better than new ones, why old tools were indestructible, why cars were built so solidly and would run for a million miles if properly cared for. Manufacturers of old cared much more about the quality of the product they were producing than they do today. There's no simpler way to put it. For whatever reason, that began changing a few decades ago, and has spiraled out of control and led us to where we are today.

Where I believe it went wrong is a tale as old as time. People got greedy, and began chasing higher and higher profits. And in doing so, the quality of their products decreased. Tool companies realized if they used a slightly softer steel that was considerably cheaper to purchase, then they could increase their profit by 5% on every socket or wrench sold. So they did it. Then they realized if they shipped manufacturing overseas, they could pay 1/10th of the wages that they were paying American workers. So they did. The result of having unskilled workers using cheap steel was an inferior tool which broke easily. But the price never changed to account for this downgrade in quality. The company continued charging the same amount of money for an entirely different tool. I would classify this as not only dishonest, but also disrespectful to the customer.

People work hard for their money, and many people struggle just to keep their lights on. Far too many people go to sleep at night feeling as if they failed, because their children went to bed hungry. I witnessed my own parents go to bed without eating more times than I can remember, because there wasn't enough food but they made sure we children ate. Were they lazy parents? Not at all. They both worked incredibly hard to provide for myself and my 3 siblings. But a blown furnace here, an unexpected car repair there, and funds become very tight faster than we can often adjust. So when the time comes and someone has a bit of extra money and they're ready to invest in that tool, or that washing machine, or in the case of my business that butcher block, they want to know that their money is being exchanged for something of good quality. That exchange of money for either goods or a service is the most crucial calculation one can make in business.

Price is what you pay. Value is what you get.
Every business owner needs to objectively look at the value of what their customers are getting before they should ever set a price. If you set the price too high in relation to the value, nobody will buy your product. If you set it far too low, people will assume it's cheap and, again, not buy your product. There is always a sweet spot where the price is reasonable, and the customer is able to justify the cost based on the value they know they'll receive.

A quick example of this, as it relates to my own business: There are many companies who produce butcher blocks for the kitchen. Many of these companies use one type of wood (usually maple or walnut). Little, if any, care is taken into the creation of the block. There are even a couple of big name companies who market, quite literally, a single piece of wood as butcher blocks and charge absurd prices for them. For context, those styles of blocks take 2 cuts on a miter saw and 2 minutes of sanding to produce. Since they're also a single piece of wood with no joints or wood glue used, they are capable of warping much more easily, as wood does. When doing market research prior to launching my butcher blocks, I asked many people what they thought of these blocks. Every single person said "That's ridiculous. It's a piece of wood. They're asking how much for it?!"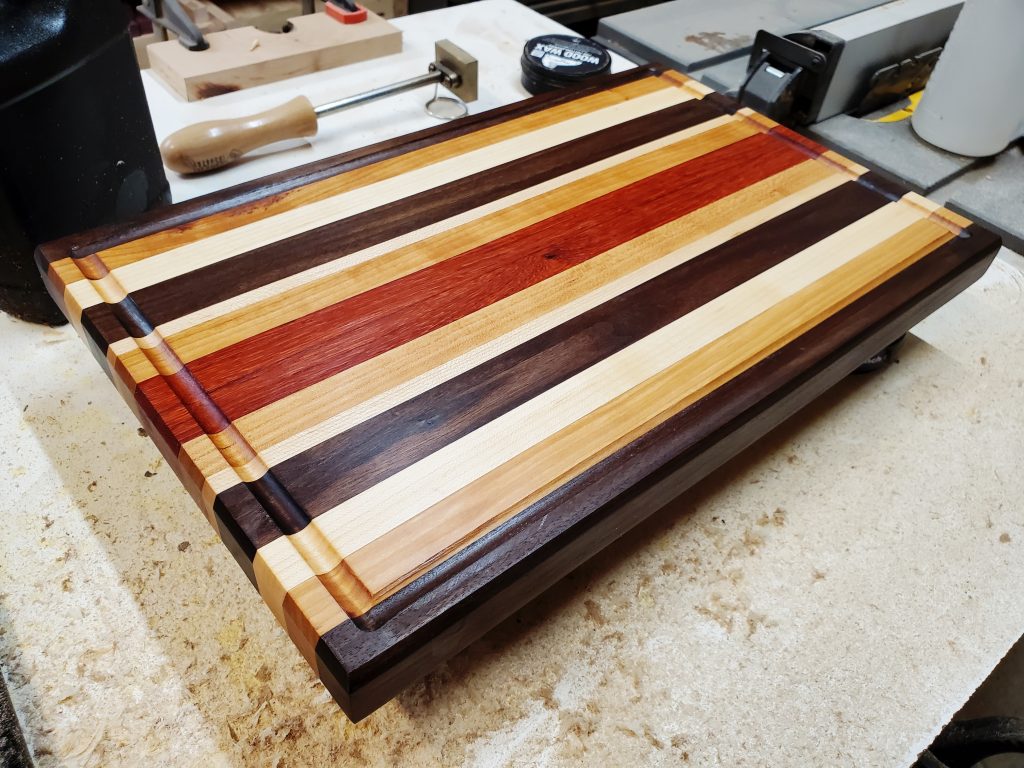 On the contrary, the butcher blocks I produce are made using a mixture of many kinds of wood, both domestic and exotic. They are cut into 3/4″ thick strips, and glued together with alternating grain orientation so the board will not warp after years of washing. I hand pick every piece of wood for every board. In a single board, you could have Wenge wood from Africa, Purpleheart from the Amazon, Hard Maple from New England, etc. I spare no expense in the construction of each board design, because I understand that if I were to be spending $150, I'd expect something that would last for decades.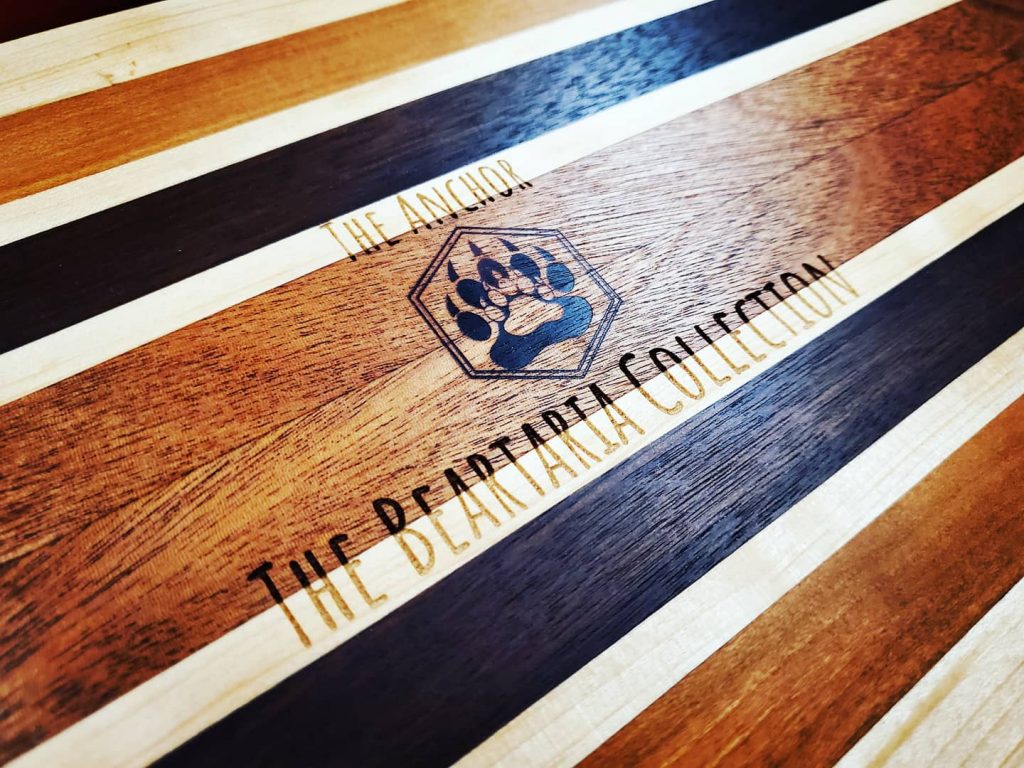 When I set a price for my butcher blocks, I looked at one thing above all else. What was the value of the board. I don't mean the price, I mean what was the customer receiving. Was it good quality? Was it aesthetically pleasing? Could the customer find the same board somewhere else? How long would it last? What was the cost of the materials used to produce each board? All of these things went into my final set price. And that price gave me a fair profit, while still coming in $100 cheaper than the above mentioned single piece of wood butcher block.

This description of one of my products is not intended as self promotion. Those who are reading this most likely know who I am, what I do, and what my products are already. What I want you to take away from this is that there is a healthy relationship between price and value, and it's a relationship that should be carefully considered by anybody who is selling anything. You must remove your bias as the one producing the product or providing the service, and be honest about what it is you're offering. I know that I offer a quality product, so I charge what I think is a fair price for that product. If you know in your heart that your product or service is decent but could be better, then don't set unrealistic prices. I know the idea of higher profit seems appealing, but a lifelong customer paying smaller prices is worth exponentially more than a one time customer who rides the roller coaster of regret when your goods and/or services don't hold up.

Be honest. Be fair. Work hard to better whatever it is that you do, so when the time comes to raise your prices you can do so feeling justified in your decision and knowing that your reputation for quality will ensure your customers follow you.

Until next time Bears! Onward!

-Woodshop Bear
Rebel Joe Coffee, It will give you legs…
"I think about her every day and I hope she is proud of what I'm doing." says Max.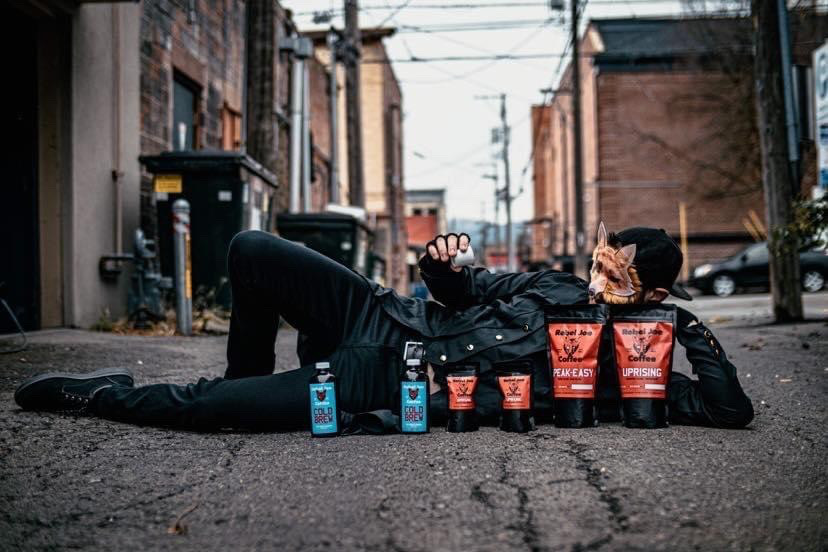 They said this coffee can really stand up for itself, that it would make your beard grow overnight, a coffee so legendary it will have you crushing in your sleep. So logically, We had to try it. We have never been crazy about where we buy our coffee from, our go to blend is the wholesale club's own organic medium roast. Once in a while we would splurge for a more local Vermont whole bean organic coffee but it was never a priority to have "great tasting" coffee. We honestly couldn't tell much of a difference between our past purchases. Then we bought Rebel Joe.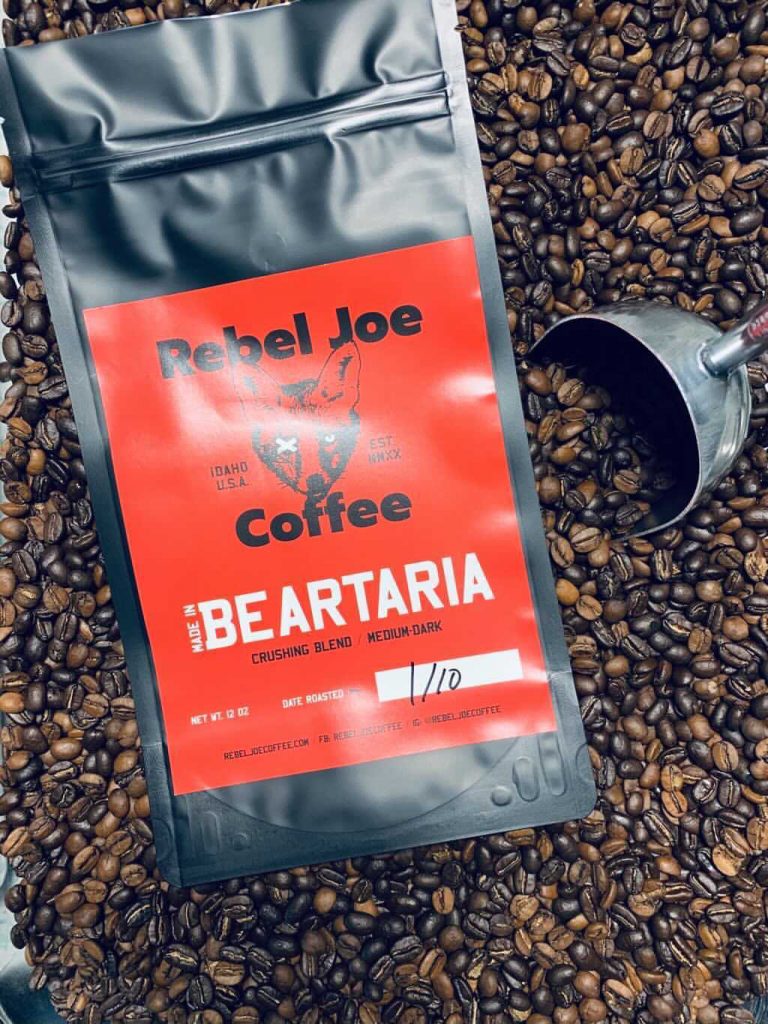 We got the 5 lb Uprising Breakfast Blend and the monthly special of Pecan or Pecan't. You can get yours here. First of all the shipping was quick from order to delivery and the cost is comparable to the coffee we had been purchasing. We immediately took note of the roasting date, it was roasted just five days prior to the day we received it. The fresh roasted smell of the whole bean coffee tickles our nostrils as soon as we opened the bag. The flavored coffee smelled like a delicious cone of butter pecan ice cream on a hot summer's day. We knew we were going to like this coffee. 
When we got our gravity filter, we thought our coffee game had changed but like a true legend Rebel Joe upped the game even more. The smooth rich taste of the coffee is notable with or without cream. There is no bitterness of over roasting or neglect that comes with store bought coffee. Delicious hot or iced this coffee is highly recommended. 
Max, better known as Board Game Bear, has really brought new life to the coffee world. The branding and creative genius behind Rebel Joe really makes him stand out as an entrepreneur. But he couldn't have done it without his mother. The love a son has for his mother is never better expressed then when she needs it most. He helped his sister care for their mother who was suffering from ALS the last years of her life. In doing so brought her back to God and made sure she was baptized 3 months before her passing. He was also baptized on Mother's Day the same year and hasn't looked back. While the task at hand was heartbreaking and nearly unbearable at times he wouldn't have chosen any other path. Rebel Joe wouldn't have come to fruition with out his mother. The modest inheritance he received after her passing allowed this venture to come to life and her memory lives on through his hard work and dedication.
"I think about her every day and I hope she is proud of what I'm doing." says Max.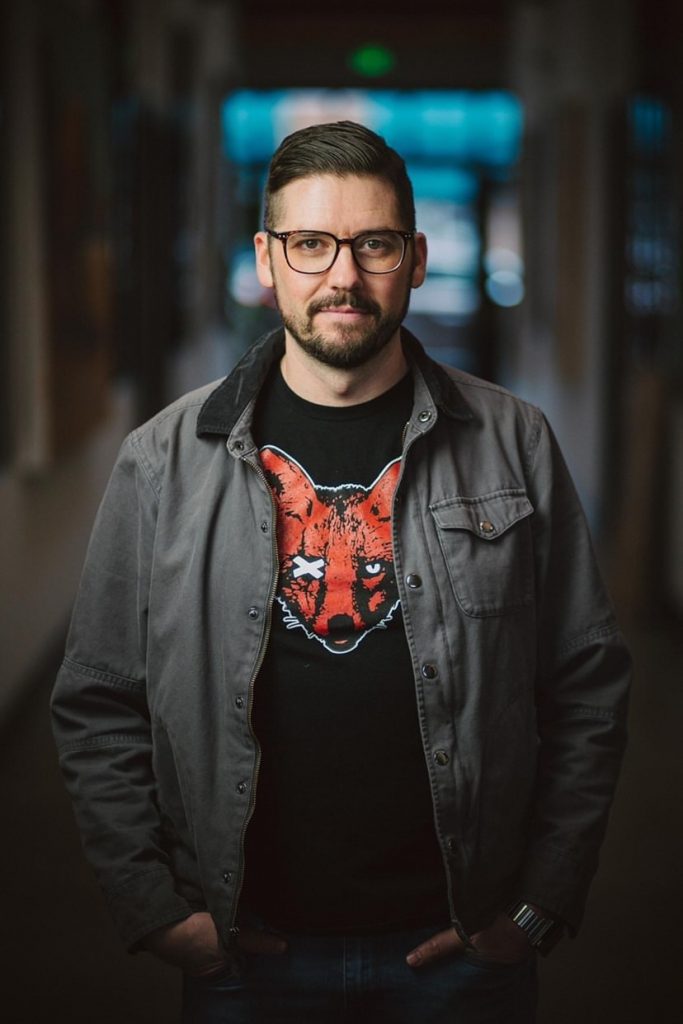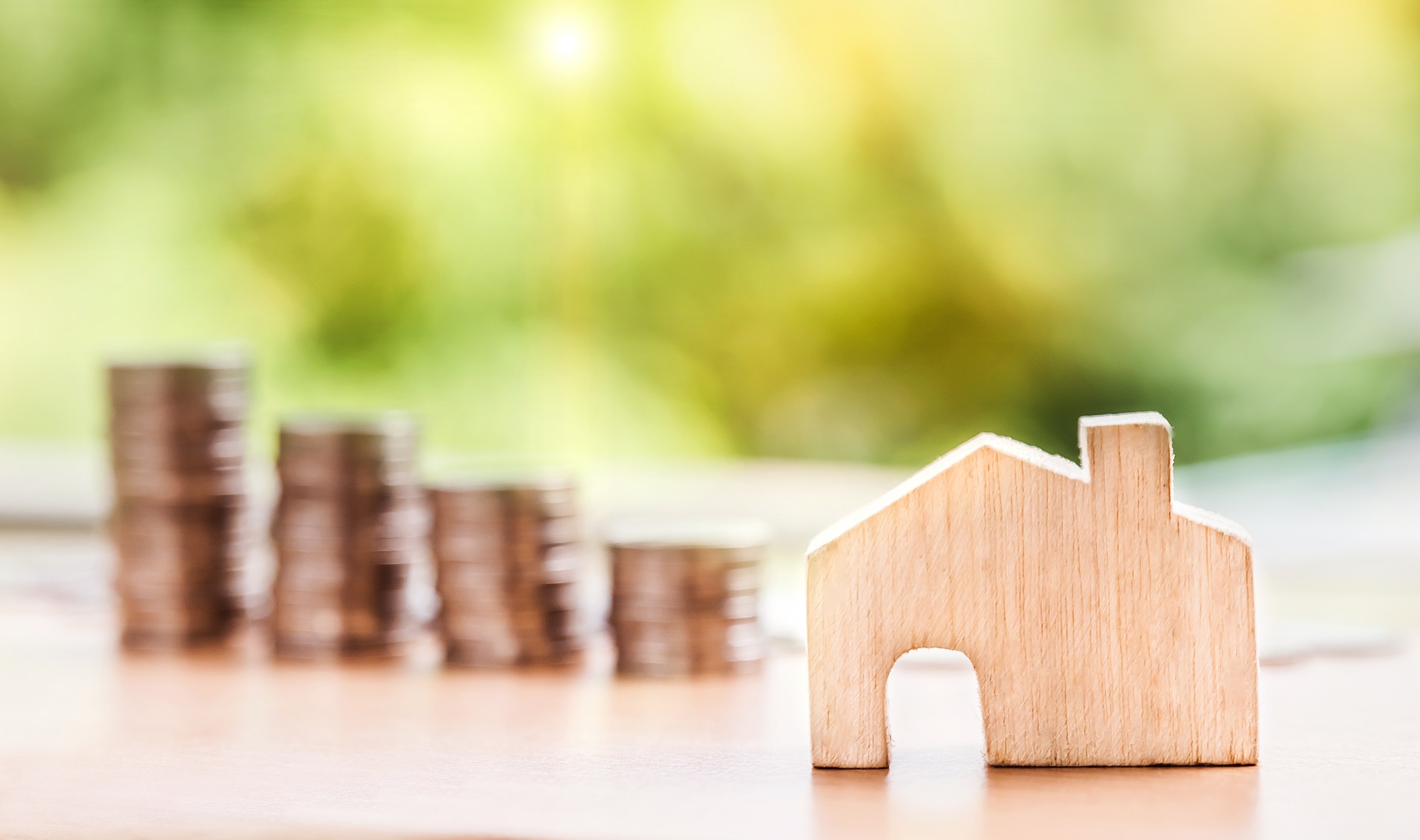 There are many reasons why someone takes the scary leap into starting their own business. Maybe they aren't happy with their salary. Perhaps they think they can build a better business than where they currently are. Could it be that they feel there's no future in their position and they're just outright bored? Whatever the cause is, more often than not the underlying reason revolves around the acquisition of more fiat currency. People will sacrifice paid health care, paid time off, sick days, vacation days, and job stability and security for the unpromised dream of more cash in their bank account. And this is where many people make their first mistake.

    When you operate from a place of fear (in this case the fear of not having enough money), both in your personal life and the decisions you make in your business, you are led down a road which will ultimately result in the sacrificing of your own morality in the never ending pursuit of more cash. And that cash will never bring you true happiness.

    The alternative to this soul sucking pursuit of material gain is to operate your business in a way where you are spreading good into the world. While this may seem counter-intuitive to every piece of business advice you've ever heard, it's the absolute truth. When you use your business power to bring others honest, selfless joy, you not only gain a customer who's emotionally invested in the future well-being of your business, but you also get to lay your head down at night knowing that you used your power to do good. Unlike paper rectangles or 1's and 0's in a computer, this will actually bring you happiness, and give you purpose going forward.

    A personal example of this from my own business is as follows. Around Christmas time of 2020, I had a customer reach out to me saying her family had experienced a very brutal year and she had only a very small amount of money to buy something for her husband, but if she was going spend it anywhere she wanted to support a small family business. She wanted to purchase one of my Deer Hunter pens, as her husband was a hunter and she thought he'd really like it. I could have very easily made the pen, sent it out, and never thought about it again. What I chose to do instead was make the pen, make an additional pen valued at $40, and send them both out with a hand written note to her husband wishing him good fortune in his future hunts. I did this in the middle of working 14hr days trying to keep up with a holiday business rush the likes of which I never could have anticipated. She received the package and was both shocked and elated, and she is now a top follower on my social media and shares my posts all of the time, giving my business tons of promotion. I lost money from my own pocket to do this small act of kindness, but if we measure good deeds in dollars, we've already lost everything that makes us good.

    Is my ego forever inflated because I did something good? Not at all. But my heart is full knowing that I have reached a point in my business where I can do small acts like this from time to time that bring joy to others. You'd be hard pressed to find an employee at any big box store who would use money from their own pocket to bring you joy when you're in a trying time. And this is the fundamental difference between operating a business from a position of money acquisition compared to spreading kindness. Both the big box store and the small family business are profiting, but when the dollar collapses the store will be left with nothing, while the family business will be left knowing they did good in this world. The question you must ask yourself when running a business is where do you want to be when that day comes? Do you want your legacy to be worthless paper, or changed lives?

    Until next time my friends, Onwards.

-Woodshop Bear
Website: www.littlebearwoodshop.com
Bear Trail Beef
One of those businesses with a crushing 2020 year is Winter's Farm owned and operated by Jordan and Hannah Winters.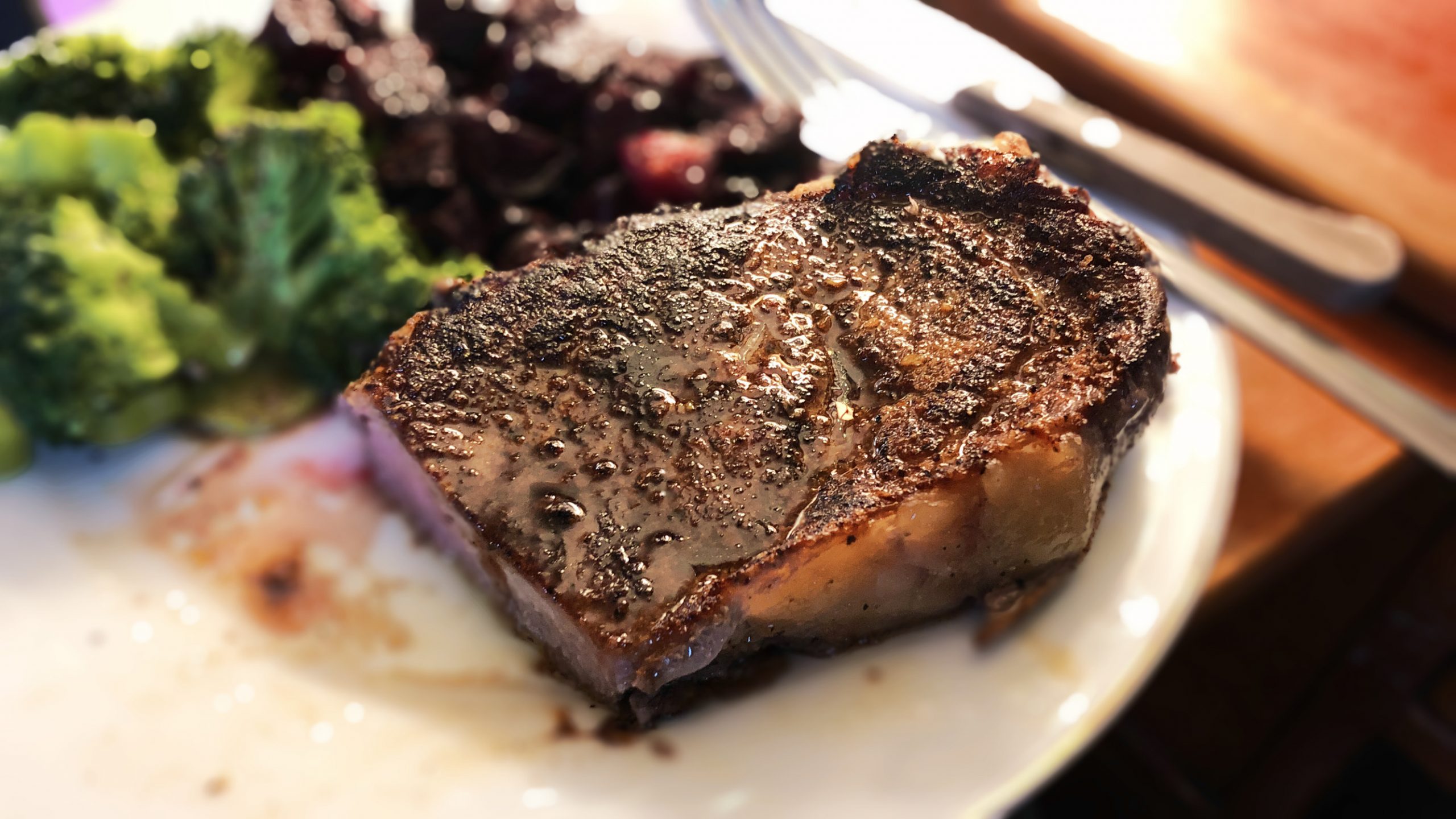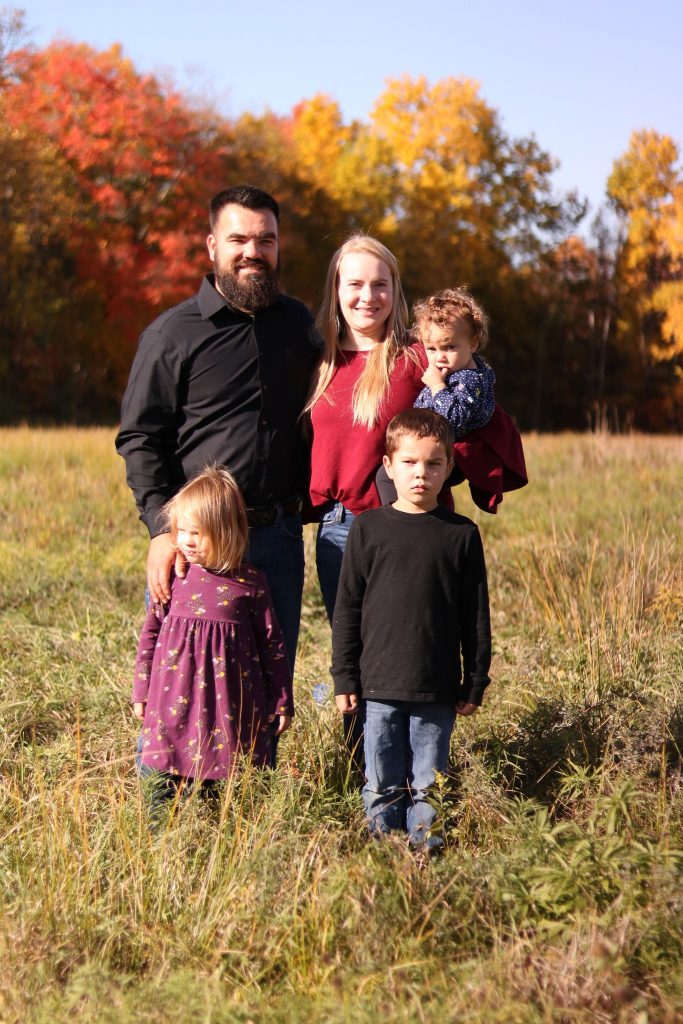 For many businesses 2020 was a year of hardship, struggles and loss. For the businesses in this community however, it was the best year ever. One of those businesses with a crushing 2020 year is Winter's Farm owned and operated by Jordan and Hannah Winters. Jordan and Hannah both spent their youth farming and started their current farm in 2015. They have provided grass fed and finished beef to their local community and have now added pasture raised pigs to the menu again. 
In late 2020 however they made the plunge and started Bear Trail Beef! Supporting our community is what we do best in the bears and like many we simply couldn't wait to purchase a package of meat from their farm. No strangers to mail order beef we jumped on the chance to place an order excited to support a small scale farmer and family. When the package arrived even the kids were excited to unbox it! We ordered the Beartarian Basics- Mixed beef bundle It was delivered promptly, well packaged and included a lovely family photo as a thank-you.  Included in the box was 10lbs of ground beef, 2 Tenderloin Medallions, 2 Delmonico/Ribeye Steaks, 2 NY Strip, 2 Sirloin steaks, 2 Roasts of their choice (we got a chuck roast and a shoulder roast). Each vacuum sealed package of beef was a stunning deep red color with beautiful marbling.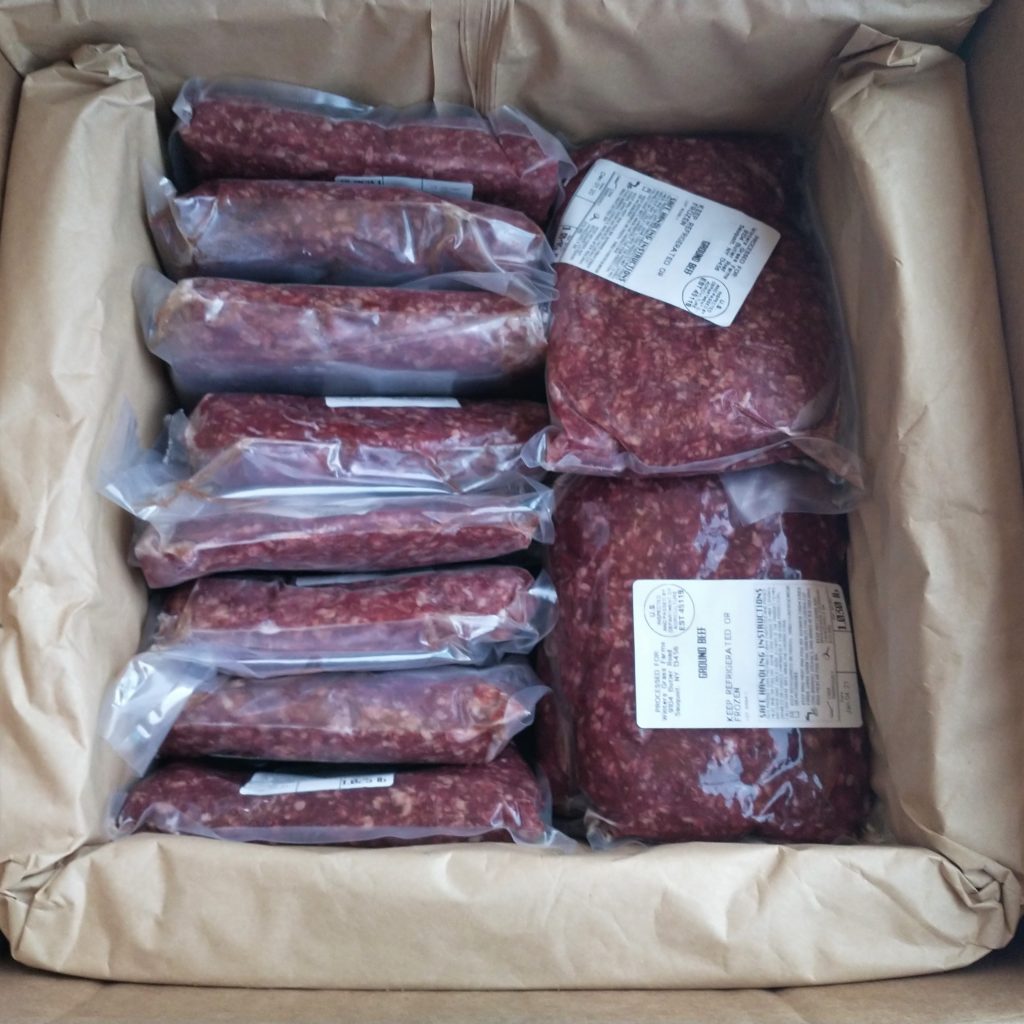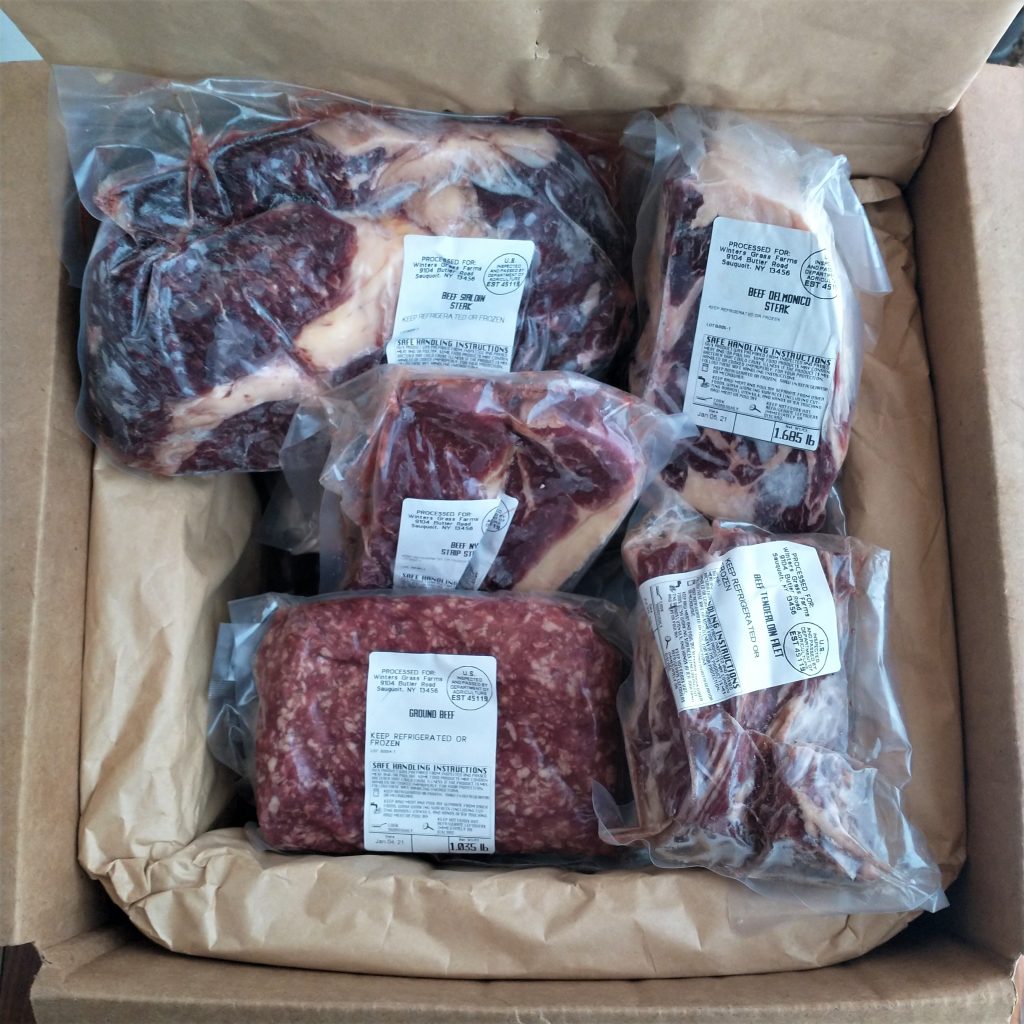 We have been purchasing grass fed beef for some time now and even just by the color you can see the difference between the beef from Winters Farm and the beef we had purchased. The steaks cooked beautifully to a wonderful rare to medium rare with ease. The ground beef was phenomenal and appeared more natural and unprocessed than any other ground beef we had tried yet. Everything was delicious and nourished our growing family well. The best part of the deal was knowing these animals lived a good life and that our purchase was helping to support a family like ours that was out there providing bears an essential service.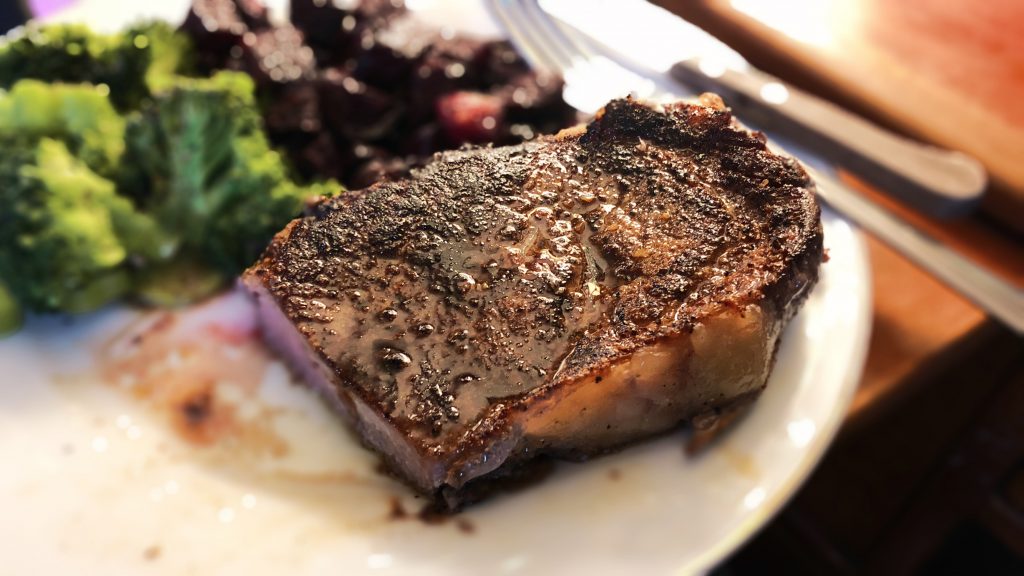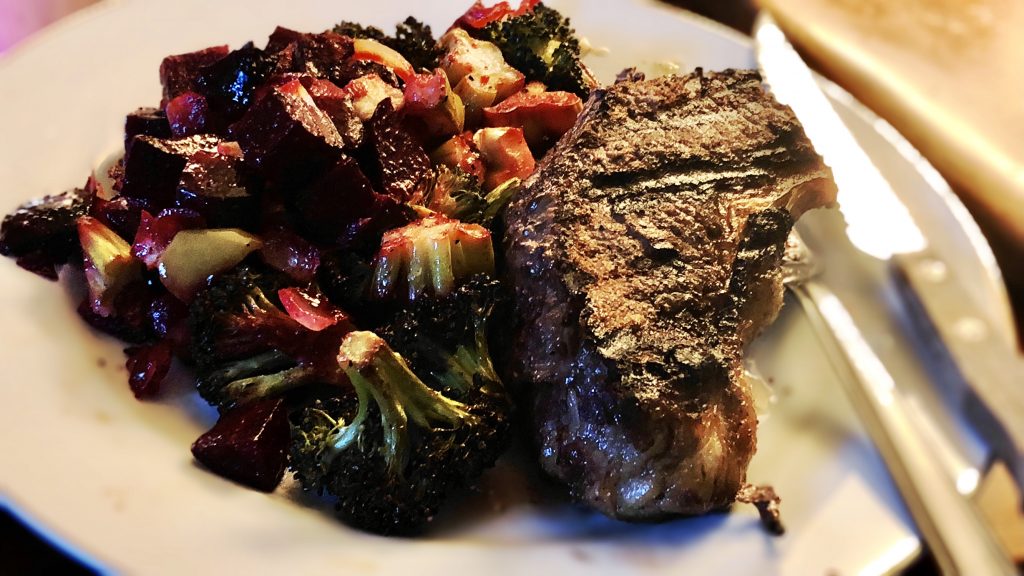 Their main goal and focus with Bear Trail Beef is to bless families with tasty, healthy, and nutritious meat, in order to grow strong heathy families and to provide access to homegrown food outside of the industrial food system. Here at the CameraBear household we would say they are absolutely crushing those goals! They are shipping to the contiguous US and you can order today at www.beartrailbeef.com . We are sure you will not be dissatisfied.