Earn A Living, Not A Luxury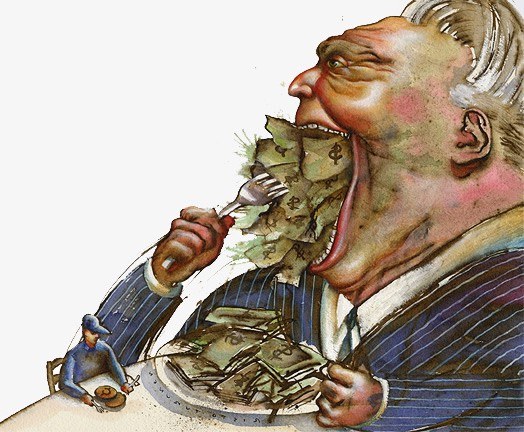 In life, we are given two paths to walk down. The first is a path of victimhood, jealousy, and a never ending desire to be worshipped based on your socioeconomic status. The other path is one of appreciation, acknowledging the blessings you receive, and walking quietly with what you have. We are given a choice of which path we will choose to follow every day, and that choice manifests in us as the expectations we place on ourselves.

Years ago, I heard the saying "She didn't break your heart, she broke your expectations". That one sentence has lead to many revelatory moments in my life ever since. It has changed how I view every situation I find myself in. Although that particular podcast was focusing on relationship dynamics between the 2 genders, the essence of it can be applied to everything. We place ridiculous expectations not only on ourselves, but on every conceivable thing in this life. Our work is no exception.

Most people who start a business do so for the same key reasons. We feel this tugging on our soul to break the chains that are shackling us to the corporate machine, and take back a bit of control over our own lives. We hit a wall while working for a business that we don't care about. We start to see how life is flying by while we do something we cannot stand in order to receive a paycheck which we'll use to just barely get by.
Hitting this wall is arguably one of the most defining moments in our lives.
Will we muster the strength to take that first step? Are we willing to sacrifice security for freedom? Are we prepared to throw everything we have into something with no guarantees? Starting a business is one of the most terrifying, and also exhilarating, things we can do. You're taking the training wheels off, and it's all up to you now. Being such an exciting, adrenaline inducing experience, many people easily get lost in the amount of time and energy it takes. And in doing so, they lose sight of what the point of starting the business was, and become everything they loathed in their old employer.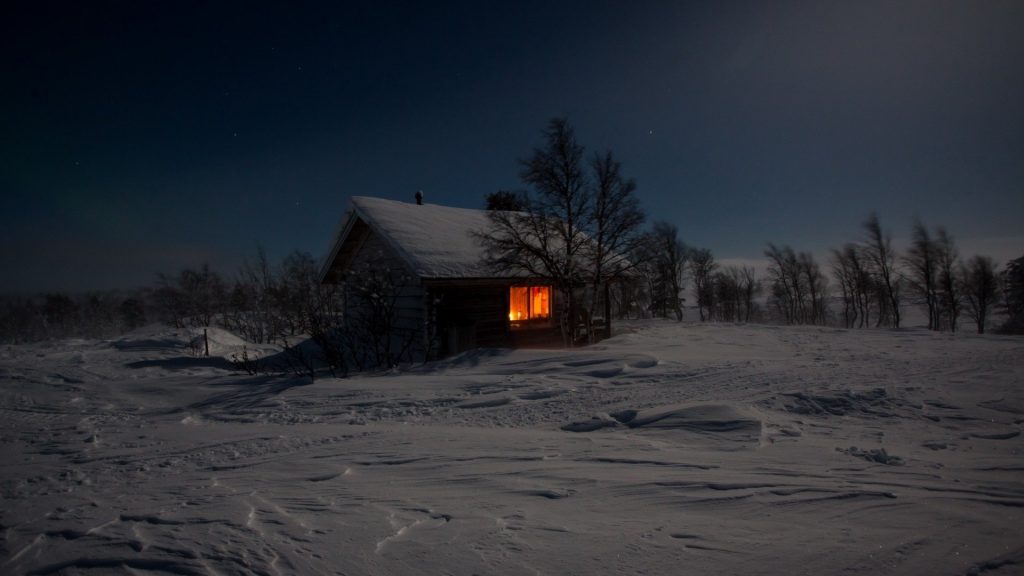 Imagine, if you will, that you're trudging through 3 feet of snow in the dead of winter at night. You have no coat, your socks and shoes are wet and frozen, and your jaw is chattering uncontrollably. It's pitch black, the wind is cutting into your skin, and you're beginning to fade mentally as the cold seeps into your bones. You haven't eaten in 3 days. Then, in the distance, you see the light of a cabin.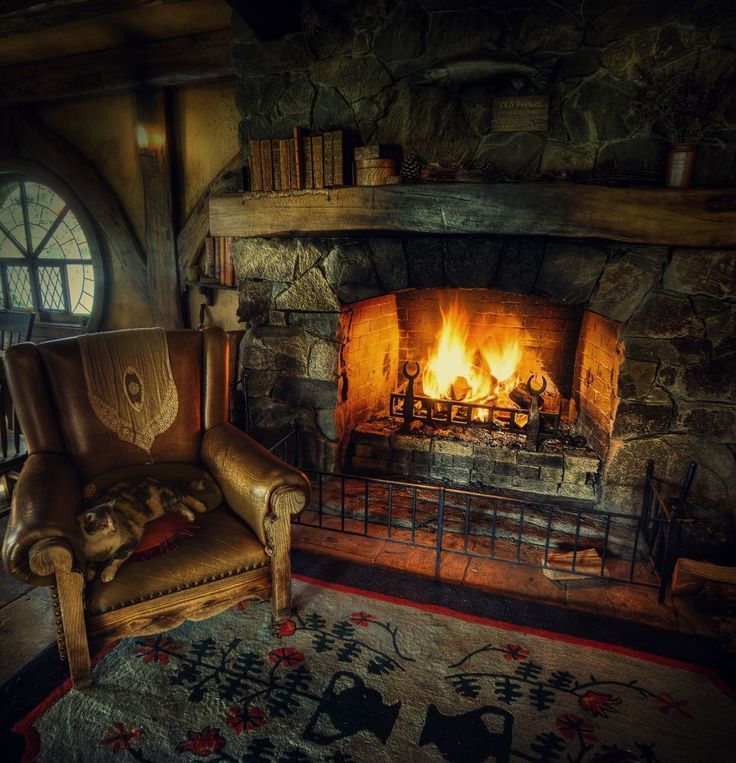 You frantically rush towards it, without even thinking of who might be residing inside. To your luck, the occupants see you coming and invite you in immediately. They sit you in front of the fire and wrap a blanket around your shoulders. They give you a hot drink, and put a bowl of freshly cooked stew in front of you. You take a sip of the drink and your insides immediately warm. You don't even think about what it tastes like. You take a bite of the stew, and then another. It's devoured in a minute, and your dry, cracking, weak voice is asking for another serving. You don't care what vegetables or spices are in it. In that moment, you care not about the square footage of the cabin. The decor on the walls and shelves could not be more irrelevant. You are in such a primal state that the only things that matter are the warmth radiating from the fireplace and penetrating through your clothes to your skin, the food and drink that is filling your empty stomach, and the roof overhead that is stopping the snow from falling on you. You have nothing except the soaking clothes on your person, but your situation just improved more in a matter of minutes than any time in your life prior. When your new hosts present you with a lumpy pillow and an old quilt and help you to the 25 year old couch to sleep, you will soon experience the best night's sleep of your life.

We require 3 things to survive in life. We need food and drink to sustain us. We need clothing to keep our body temperature regulated. And we need shelter to protect us from the elements
In nature, if you have those 3 things, you are blessed beyond comprehension. But for some reason, when it comes to our own lives, many of us are never satisfied. This mentality of constantly needing more is the foundation of what every business we despise is built upon. It is growth for the sake of growth. It is cancerous. And it is everything you should strive to not be. That starts with the expectations you either set in place, or ignore, when starting a business. That one thing will dictate whether or not you succeed or fail miserably.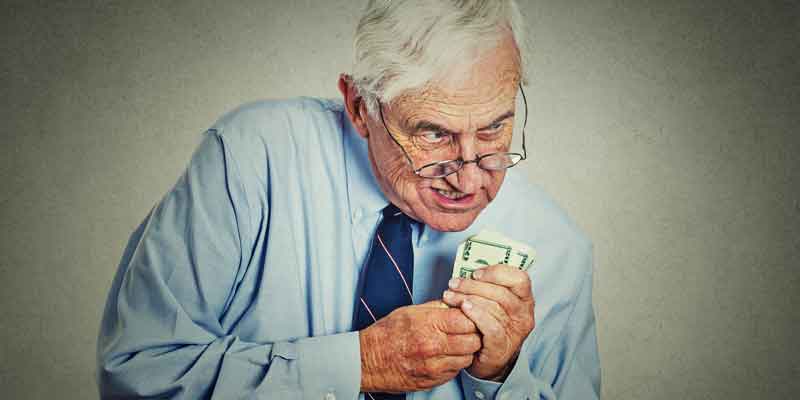 If you start a business with no expectations, but an earnest and honorable desire to provide the necessities of life for your family, you will perceive every sale you get differently than the person who started their business with expectations of grandeur. When you make $100 with a sale, it will feel like $1,000. That $100 will put food on your children's plates for the week. That $100 is a blessing from God. Gary Grandeur will look at that $100 as if it were a penny. How is he supposed to buy his 3rd vacation home with an amount of money meant for peasants? You will fall asleep thanking God for providing for your family. Gary will fall asleep spiraling about why he hasn't earned his first million yet. What is he doing wrong? Is his marketing strategy good enough? Maybe he needs to completely rethink his entire business plan! That must be it! He's a year into running his own business and he isn't eating gold coated steak for dinner every night yet! He's a failure!

In reality, Gary could be making twice as much money as you are. But the difference is you see the blessings for what they are. You are eternally thankful for the fact that you were able to make that electricity payment so the lights didn't get turned off. You are grateful beyond words that your children are not going to bed hungry. And maybe at the end of the month you'll have earned enough money to buy that new tool you need or invest a little money in a home repair. Gary set his expectations so astronomically high that no amount of money, success, or blessings will fulfill his appetite. Gary forgot that the very act of setting business expectations is the setting of expectations on God himself, as He is the one with the plan and the giver of blessings. Gary may earn 10 times as much money as you this year, but you will end the year far more wealthy than him.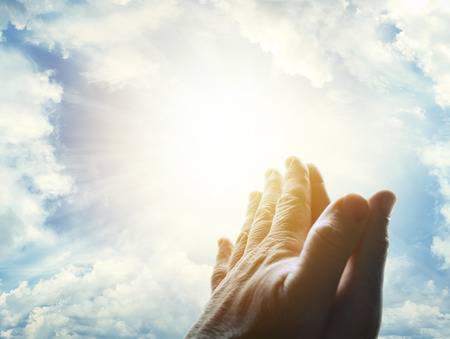 Earn a living. Not a luxury. If your bills are paid, your family is fed, and you have a shirt on your back, you are blessed. Let your business aspirations be to provide the things your family needs, not what you want. If you are blessed with a good year and you are able to put a little money in your pocket at the end, then you have been hugely blessed. Thank the father, and use that money wisely. That extra money is a gift, given by the grace of God.

Remove the expectations, and replace them with faith, while you work hard to assure your family is taken care of. There is nothing wrong with wanting a good life for the ones you love. None of us would choose a miserable life for our children over a good one. Work those hands through cuts, bruises, aches and pains, and pray every step of the way. But do not lose sight of the countless blessings around you.

Until next time Bears, Onward!

-Woodshop Bear

IG: @littlebearwoodshop
FB: Little Bear Woodshop
www.littlebearwoodshop.com
Classical Learner
A New Approach To Homeschool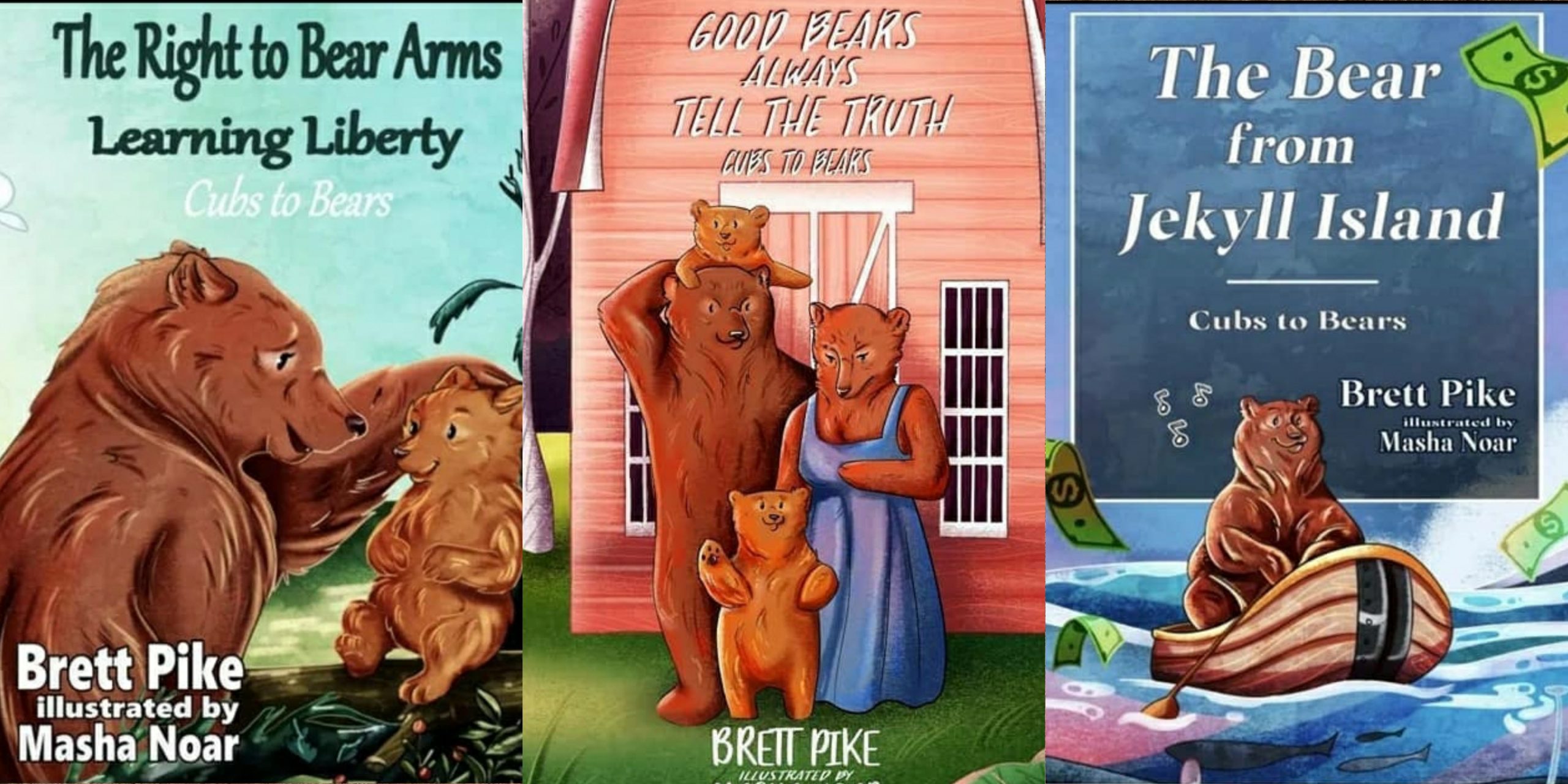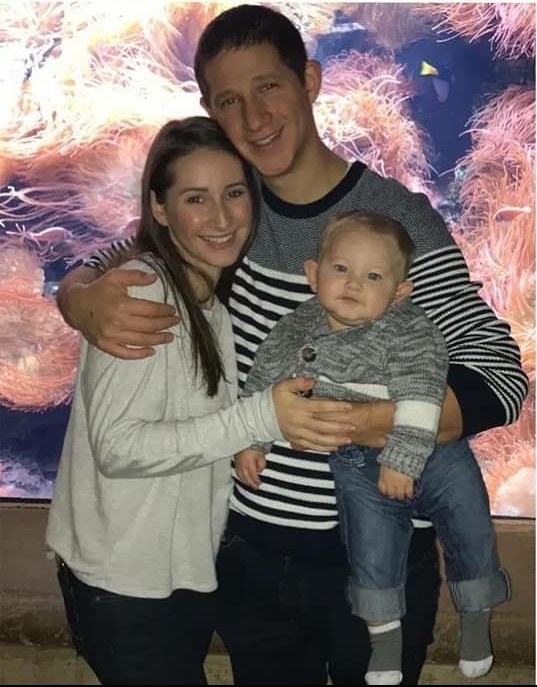 What do you want from your child's education? How do you envision them as an adult? What skills will they have? People often focus on curriculum; math, English, science, but fail to develop a vision. They remove children from public school without advancing beyond a department of education mindset.

A proper education prepares children to succeed in the real world, but what skills make that possible? The Pythagorean theorem? An 18 year-old shouldn't only have skill, but monetary value. Teach your child basic proficiency in art, music, construction, engineering, and computer coding, and they have the capability to bring anything they imagine into physical reality. They have the skills necessary to unlock the full potential of their creative mind. I call this creative excellence. It's not that there is one right way to do this, but that it is the ideal to strive toward. Maybe your child's path will take them into mechanics, plumbing, or anything else, but the ability to create is an absolute necessity. Development of skills makes children resilient to outside factors that can cause them to be less essential. The old lady down the block will always need her toilet fixed, just as people will always need their cars fixed.
Skill development is the surest way of ensuring children will always be able to earn a living.
Now pair that with business experience. From the time children are little they should have experience with product/ service development, organizing, sales, marketing, and business in general. I call this talent stacks. Think about that child who can physically create anything they imagine, and pair that with a lifetime of actual business experience. Does that sound like a person who will have difficulty navigating in the world?

Classical Learner allows me to assist families in formulating a unique vision for their children, like a guidance counselor for homeschoolers. You can read more about the Classical Learner Philosophy here:
https://www.classicallearner.com/services/philosophy/

It also provides me a platform to create unique educational materials. Earlier this year Classical Learner launched the Cubs to Bears children's book series – designed to teach morality, liberty, history, and the mechanisms institutions use to manipulate people. Children's entertainment should mirror reality to provide children a framework to understand complex concepts. For example, in The Bear from Jekyll Island, the pigs – bankers, tempt the animals with monetary loans. The animals that give into temptation find themselves in a vulnerable position when the farm has a drought and the pigs call in their loans. Learn more here:
https://www.classicallearner.com/cubs-to-bears/

Pulling children out of public school is the first step in building a better future. The next is to re-think what a worthy education looks like. Parents must create a unique vision of who their child is going to be.

Public schools have one vision and parents have another, at Classical Learner we bridge the gap.


Video readings of Cubs to Bears Books:

https://www.youtube.com/watch?v=X8XiS8A_0gE&t=143s

https://www.youtube.com/watch?v=m_m8mNiqWJY&t=42s

https://www.youtube.com/watch?v=Rdghytq2YXM&t=3s


Website: https://www.ClassicalLearner.com
The Beartatria Times App: Classical Learner
Twitter: @ClassicLearner
Instagram: Classical Learner Today

Simply Yasmine Co.
How maternal instincts started a business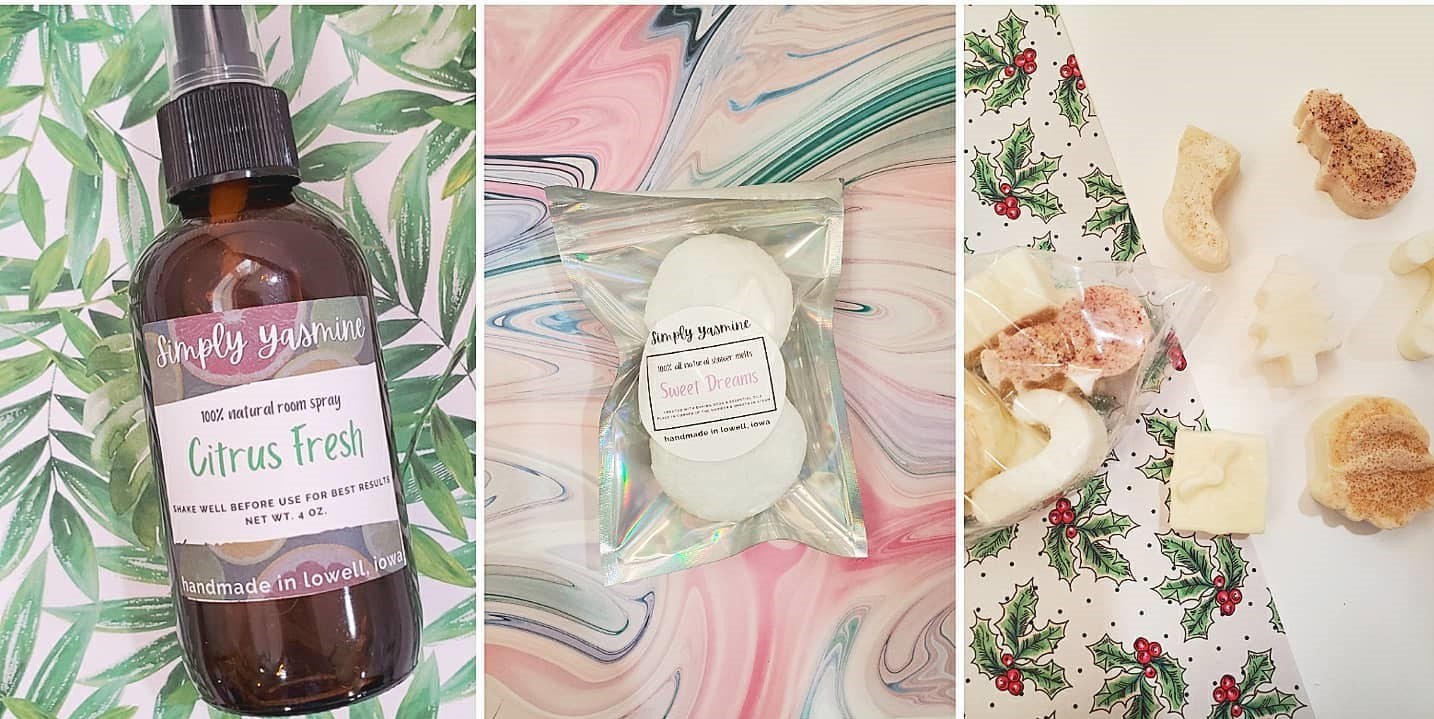 By: Yasmine Zachmeyer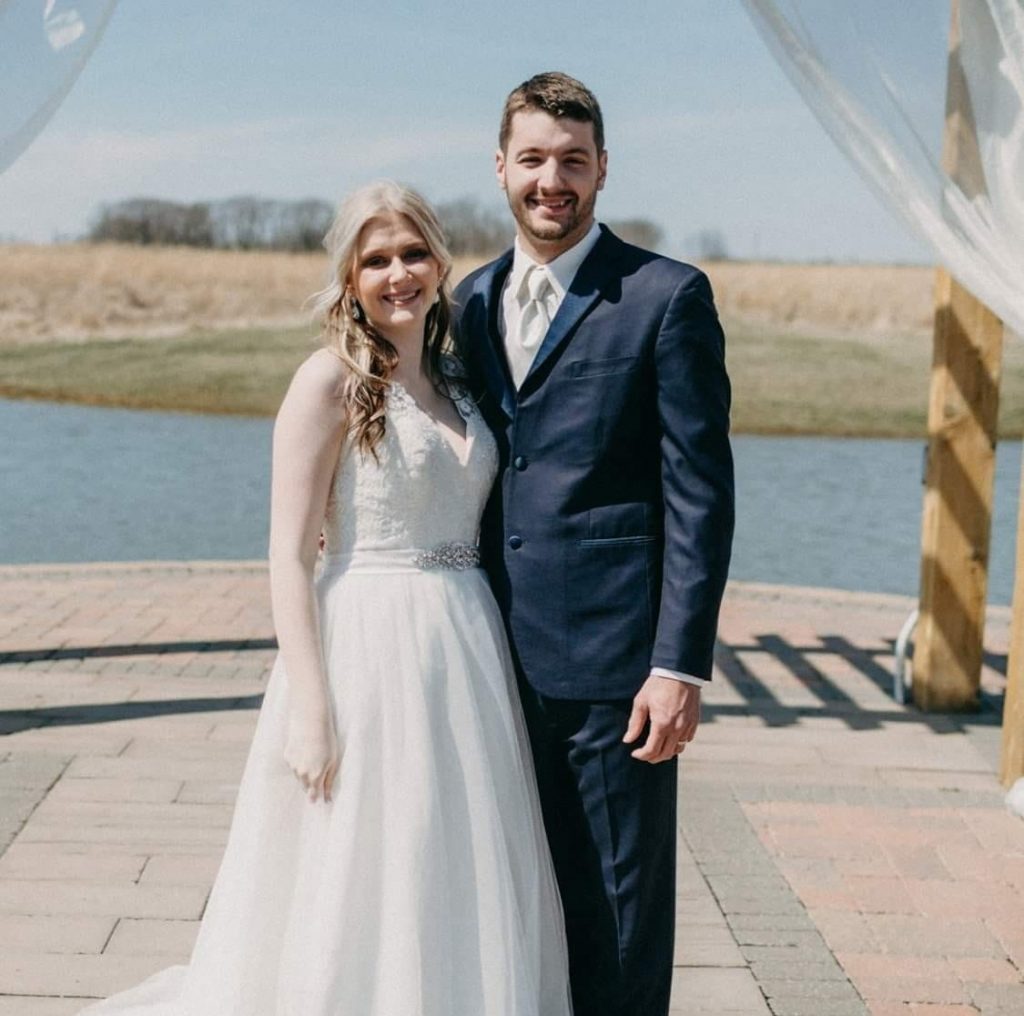 Hi Everyone, I'm Yasmine. I met my now husband, Jacob, when I was 16 (2013). We got married in April of 2019 and we welcomed our beautiful daughter, Journee, in May of 2020. After we found out that we were expecting, we decided to move to the country so we live in a perfect little farmhouse in Southeast Iowa. We have about 2 acres currently, but are hoping to buy some more land around us. While the rest of the world was freaking out, I spent my time planting a garden, learning how to make bread and had fun canning all of our fresh fruits and veggies!
My Backstory
I was born and raised for part of my life in Florida. When I was 10, I was taken away from my parents. I ended up having to move to Minnesota and Virginia with my Aunt and Uncle who were going to adopt me, but God had other plans. My grandma, who lived in Iowa, decided she wanted to take me in and raise me. She officially adopted me when I was 14. My dad (her son), turned his life around and she allowed him to move here to be with me. Flash forward a few years (2019) and my mom decided to move to Iowa as well to get on the right path. My parents were still legally married through all of this, so they just picked up where they left off. My mom was able to get sober and has been sober for almost two years now! I am so thankful to have my whole family back together again and that my daughter can be around her grandparents.
How it Started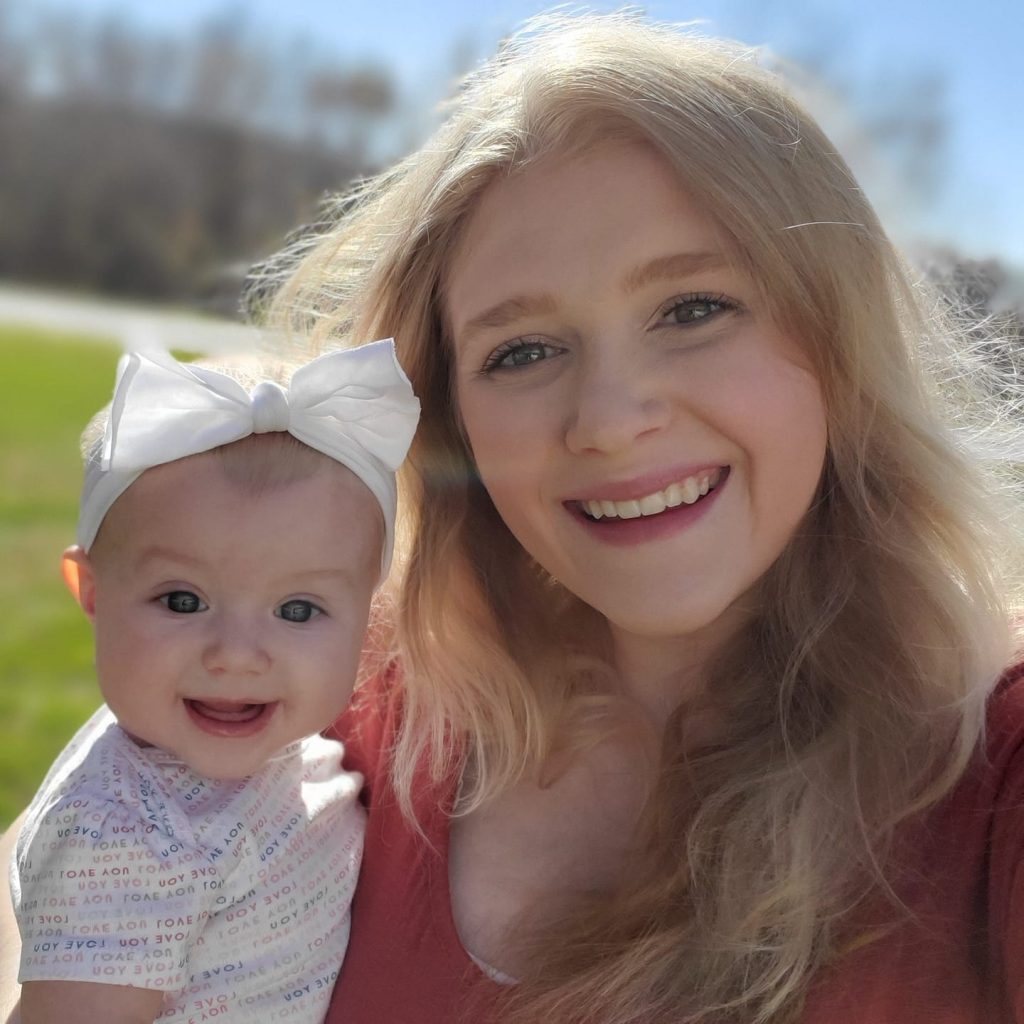 I have always been a natural person who researched everything. When I became pregnant, that research mentality went into full over-drive. Did you know that 300+ chemicals can be used in creating one scent and companies only have to list "fragrance" as the ingredient? I started studying parabens, artificial fragrances, paraffins, phthalates, dyes and more and realized the detriment these had on my family's health. I thought I was buying the most natural cleaning products, candles and baby supplies, only to realize most of the companies I trusted were lying and greenwashed. I knew I could do better for my family, so, I said my good-byes to my beloved products and began creating my own. A short while later, my husband encouraged me to start my own business selling said products, thus Simply Yasmine, was created.
I opened my Etsy Shop in October of 2020 and we have been doing great so far! I currently sell 100% all-natural wax melts, room sprays, hand sanitizers, shower melts and bath bombs. I plan to add many more products in the future. I created Simply Yasmine on a foundation of making chemical-free living affordable and easy. My products are not like anything you can buy in the store. I use USA materials and a blend of high-quality essential oils we all know and love.
Breathe Easy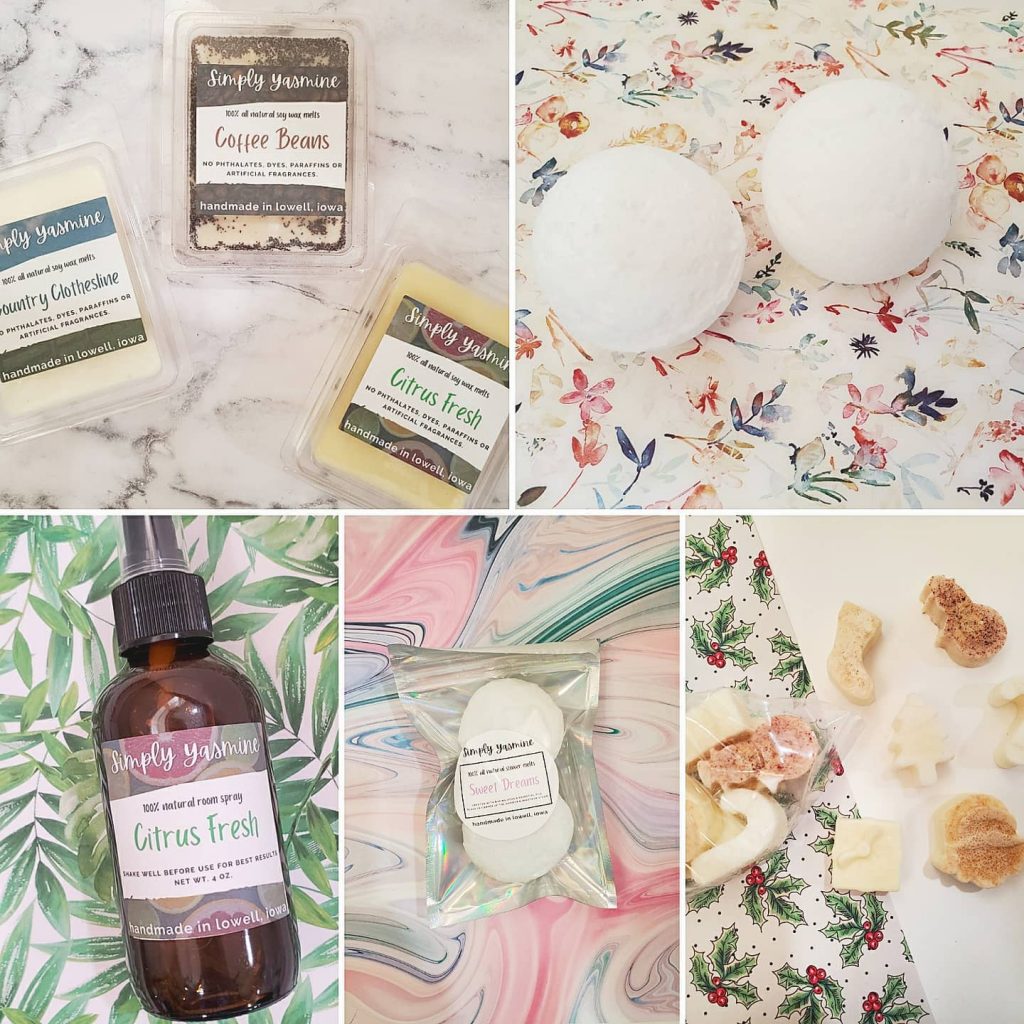 All of my products are created with natural ingredients. So many products I used to love contained artificial fragrances. Simply Yasmine scents are created with high-quality essential oils. Essential oils are naturally derived from plants so keep in mind there are some scents that just can't be mimicked. Sorry, no birthday cake or caramel plants! You can breathe easy knowing my products contain no phthalates, dyes, paraffins, parabens or artificial fragrances.
Looking Forward to the Future
            My goal for the future would be to have my husband be able to work from home with me so we can be with our daughter (and future children!) all the time.
Coupon Code: BEARTARIA for 10% Off
You can find me on:
Facebook: www.facebook.com/SimplyYasmine
Instagram at: www.instagram.com/simply.yasmineco
Earn Money. Don't Make It.
How changing one word can change your business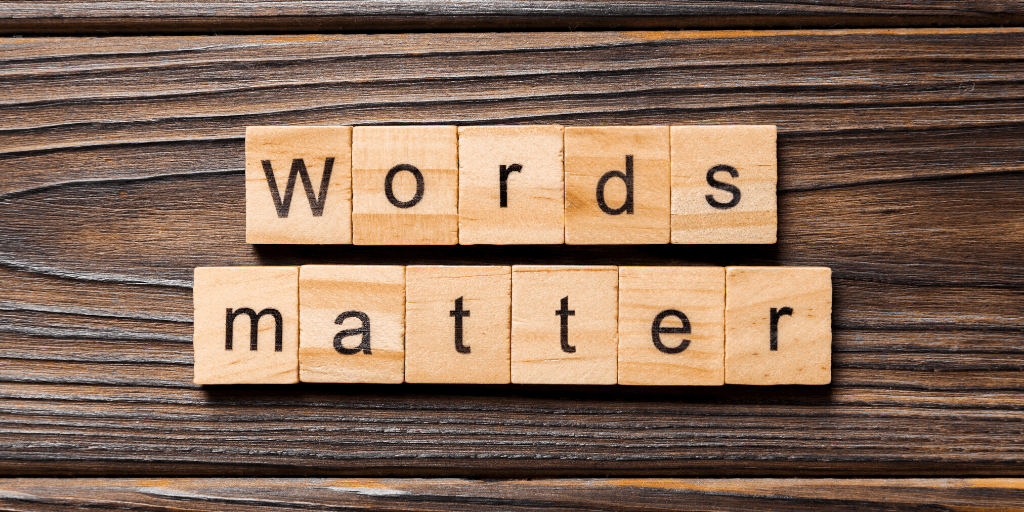 Words matter. How we use words matters. Replacing a single word in a sentence, or a thought, can result in an entirely different ending point. Today we'll focus on what I think is the most important word in business, and how replacing it with another will change your entire outlook.

When we use the phrase "I made money", we are lying. Unless you own a printing press specifically for creating money, use a special blend of top secret woven paper and fabric, use special inks and dyes, etc, and you literally create money, you didn't make anything. Using this phrase can lead to subconscious shifts in how we not only conduct ourselves in our business environment, but every other area of life as well. It might seem trivial, but words matter more than we know.

When we say "I made", we are taking full credit for a creation. Over time this can, and often does, lead to hyper inflation of the ego. The power of creation is something to covet. Desiring to create, or make, isn't bad in itself. After all, we are here to honor God by creating. It's what we direct that desire towards which can lead us down very bad paths. When we "make" money, we subconsciously train ourselves to believe we have the power to create wealth. We don't. And once that pattern of thinking takes hold of you, it will expand out to the point of losing touch with nature, truth, logos, and reality itself.

The way to avoid this crucial misstep is to rephrase it, and instead say "I earned money". Changing "made" to "earned" removes the idea that you created the money. That is important. Saying you earned money is not a lie. If you provided a service or sold a product, you did in fact earn that money. "Made" comes with the connotation that you are so powerful that you create from nothing. Only God can do that. "Earned" comes with the connotation that you worked hard to acquire, which is exactly what you did.

When we enter a job working for someone else, we don't make our paychecks. We earn them. We enter into a contract with an employer. The employer agrees to give you an amount of money for either a job, or per hour that you work. You willingly choose to accept these terms, knowing that in order to obtain that paycheck at the end of the week you will need to work hard to earn it. Nowhere in there did you make money. This doesn't magically change as soon as we create our own business. I don't make money selling wood products. I earn money by making wood products. There's a very big difference between those two, and the latter will keep you humble and focused on whatever it is you do.

A good exercise to see how important words are is to swap the words "made" and "earned" in everyday phrases, and see how ridiculous they sound. For instance, when I go into the shop, I make a cutting board. I don't earn a cutting board. When you graduate college, you earned your degree. You didn't make a degree. Your kids run up to you, paper in hand, exclaiming that they made you a picture. They don't yell "DADDY I EARNED THIS FOR YOU!".

Save the word "made" for when you're actually creating something. Use the word "earn" when you're working for an end goal. In business, this end goal is ultimately money. I work hard every day to earn money to feed my family and keep a roof over their heads. I do so by making things and then selling them. And at the end of the day, I have no false sense of superiority, no inflated ego, and I haven't convinced myself that I'm King Midas. I am tired, I am sore, and I feel grateful knowing that God allowed me another day of hard work so I could earn the money which I used to put food on the table. This also keeps my creativity focused solely on my craft, rather than on the acquisition of money. Instead of thinking about how I will acquire money, I think of what product I can create with wood that people will not only like, but will serve a purpose. I focus entirely on putting my energy into creating the product itself, so that when I hear the chime of a sale notification I know that my hard work paid off. I earned that sale.

Until next time Bears! Onward!

-Woodshop Bear

FB: Little Bear Woodshop
IG: @littlebearwoodshop

www.littlebearwoodshop.com