Earn A Living, Not A Luxury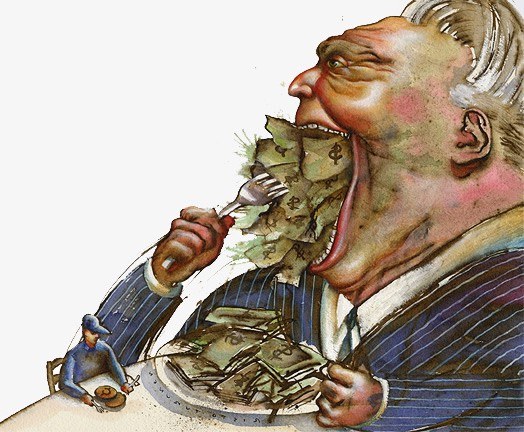 In life, we are given two paths to walk down. The first is a path of victimhood, jealousy, and a never ending desire to be worshipped based on your socioeconomic status. The other path is one of appreciation, acknowledging the blessings you receive, and walking quietly with what you have. We are given a choice of which path we will choose to follow every day, and that choice manifests in us as the expectations we place on ourselves.

Years ago, I heard the saying "She didn't break your heart, she broke your expectations". That one sentence has lead to many revelatory moments in my life ever since. It has changed how I view every situation I find myself in. Although that particular podcast was focusing on relationship dynamics between the 2 genders, the essence of it can be applied to everything. We place ridiculous expectations not only on ourselves, but on every conceivable thing in this life. Our work is no exception.

Most people who start a business do so for the same key reasons. We feel this tugging on our soul to break the chains that are shackling us to the corporate machine, and take back a bit of control over our own lives. We hit a wall while working for a business that we don't care about. We start to see how life is flying by while we do something we cannot stand in order to receive a paycheck which we'll use to just barely get by.
Hitting this wall is arguably one of the most defining moments in our lives.
Will we muster the strength to take that first step? Are we willing to sacrifice security for freedom? Are we prepared to throw everything we have into something with no guarantees? Starting a business is one of the most terrifying, and also exhilarating, things we can do. You're taking the training wheels off, and it's all up to you now. Being such an exciting, adrenaline inducing experience, many people easily get lost in the amount of time and energy it takes. And in doing so, they lose sight of what the point of starting the business was, and become everything they loathed in their old employer.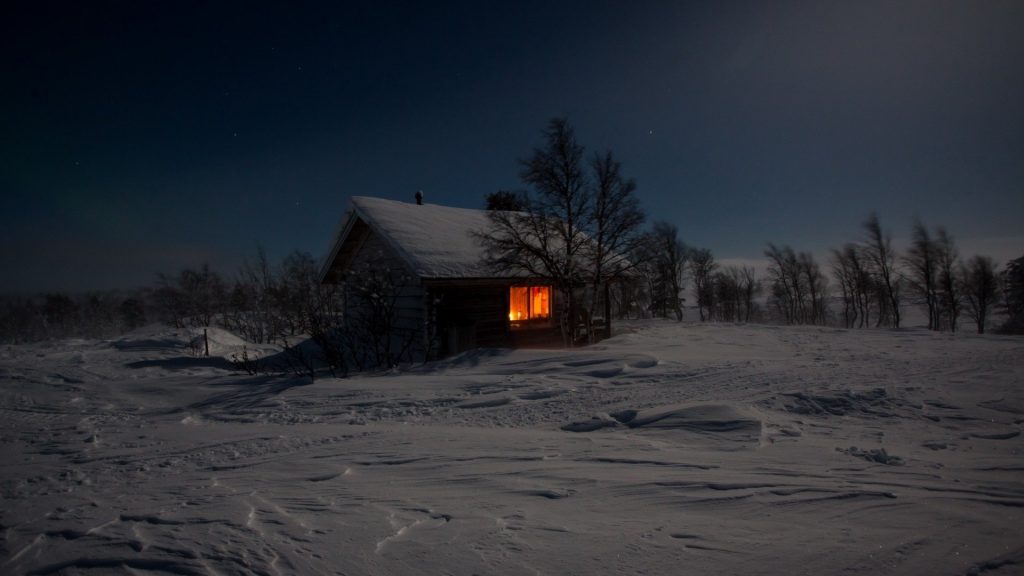 Imagine, if you will, that you're trudging through 3 feet of snow in the dead of winter at night. You have no coat, your socks and shoes are wet and frozen, and your jaw is chattering uncontrollably. It's pitch black, the wind is cutting into your skin, and you're beginning to fade mentally as the cold seeps into your bones. You haven't eaten in 3 days. Then, in the distance, you see the light of a cabin.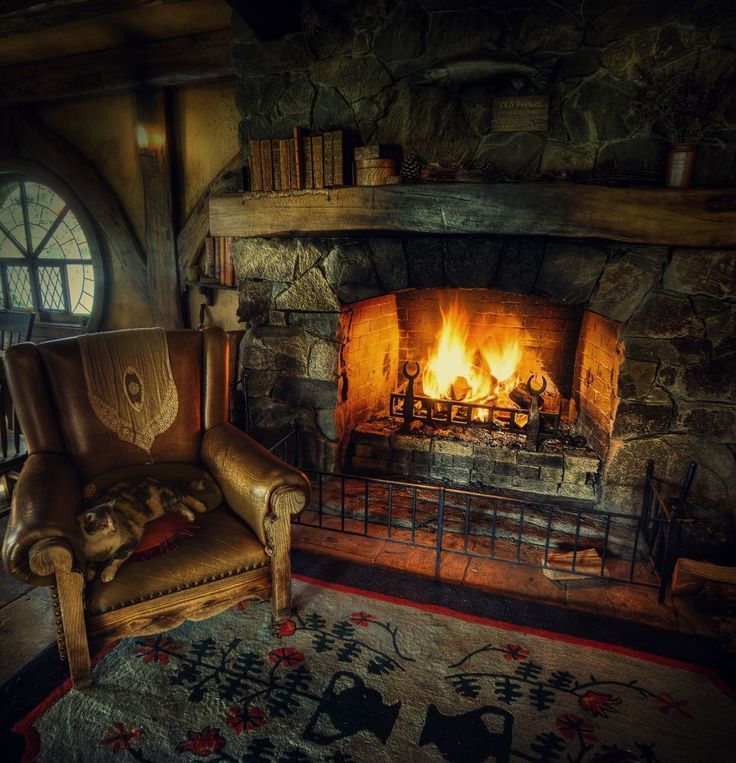 You frantically rush towards it, without even thinking of who might be residing inside. To your luck, the occupants see you coming and invite you in immediately. They sit you in front of the fire and wrap a blanket around your shoulders. They give you a hot drink, and put a bowl of freshly cooked stew in front of you. You take a sip of the drink and your insides immediately warm. You don't even think about what it tastes like. You take a bite of the stew, and then another. It's devoured in a minute, and your dry, cracking, weak voice is asking for another serving. You don't care what vegetables or spices are in it. In that moment, you care not about the square footage of the cabin. The decor on the walls and shelves could not be more irrelevant. You are in such a primal state that the only things that matter are the warmth radiating from the fireplace and penetrating through your clothes to your skin, the food and drink that is filling your empty stomach, and the roof overhead that is stopping the snow from falling on you. You have nothing except the soaking clothes on your person, but your situation just improved more in a matter of minutes than any time in your life prior. When your new hosts present you with a lumpy pillow and an old quilt and help you to the 25 year old couch to sleep, you will soon experience the best night's sleep of your life.

We require 3 things to survive in life. We need food and drink to sustain us. We need clothing to keep our body temperature regulated. And we need shelter to protect us from the elements
In nature, if you have those 3 things, you are blessed beyond comprehension. But for some reason, when it comes to our own lives, many of us are never satisfied. This mentality of constantly needing more is the foundation of what every business we despise is built upon. It is growth for the sake of growth. It is cancerous. And it is everything you should strive to not be. That starts with the expectations you either set in place, or ignore, when starting a business. That one thing will dictate whether or not you succeed or fail miserably.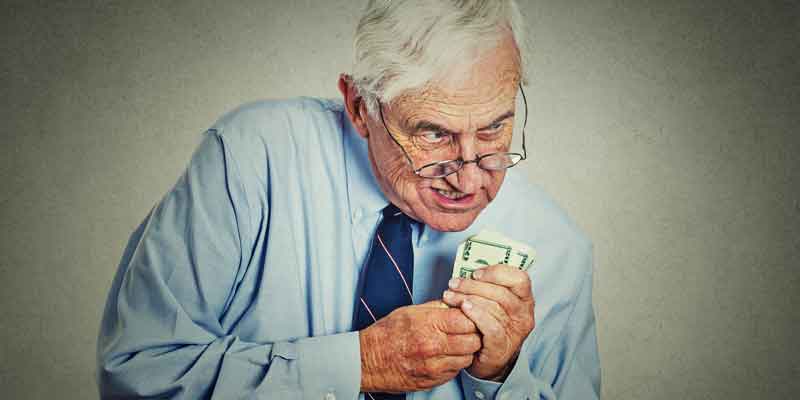 If you start a business with no expectations, but an earnest and honorable desire to provide the necessities of life for your family, you will perceive every sale you get differently than the person who started their business with expectations of grandeur. When you make $100 with a sale, it will feel like $1,000. That $100 will put food on your children's plates for the week. That $100 is a blessing from God. Gary Grandeur will look at that $100 as if it were a penny. How is he supposed to buy his 3rd vacation home with an amount of money meant for peasants? You will fall asleep thanking God for providing for your family. Gary will fall asleep spiraling about why he hasn't earned his first million yet. What is he doing wrong? Is his marketing strategy good enough? Maybe he needs to completely rethink his entire business plan! That must be it! He's a year into running his own business and he isn't eating gold coated steak for dinner every night yet! He's a failure!

In reality, Gary could be making twice as much money as you are. But the difference is you see the blessings for what they are. You are eternally thankful for the fact that you were able to make that electricity payment so the lights didn't get turned off. You are grateful beyond words that your children are not going to bed hungry. And maybe at the end of the month you'll have earned enough money to buy that new tool you need or invest a little money in a home repair. Gary set his expectations so astronomically high that no amount of money, success, or blessings will fulfill his appetite. Gary forgot that the very act of setting business expectations is the setting of expectations on God himself, as He is the one with the plan and the giver of blessings. Gary may earn 10 times as much money as you this year, but you will end the year far more wealthy than him.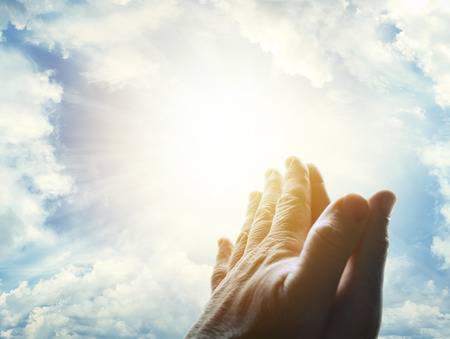 Earn a living. Not a luxury. If your bills are paid, your family is fed, and you have a shirt on your back, you are blessed. Let your business aspirations be to provide the things your family needs, not what you want. If you are blessed with a good year and you are able to put a little money in your pocket at the end, then you have been hugely blessed. Thank the father, and use that money wisely. That extra money is a gift, given by the grace of God.

Remove the expectations, and replace them with faith, while you work hard to assure your family is taken care of. There is nothing wrong with wanting a good life for the ones you love. None of us would choose a miserable life for our children over a good one. Work those hands through cuts, bruises, aches and pains, and pray every step of the way. But do not lose sight of the countless blessings around you.

Until next time Bears, Onward!

-Woodshop Bear

IG: @littlebearwoodshop
FB: Little Bear Woodshop
www.littlebearwoodshop.com
New Product Announcement From Ferrell Custom Wood Designs
We have combined our passion for music with my Dad's passion for woodworking to bring you our exciting new product, Wooden Cell Phone Amplifiers, that require no power!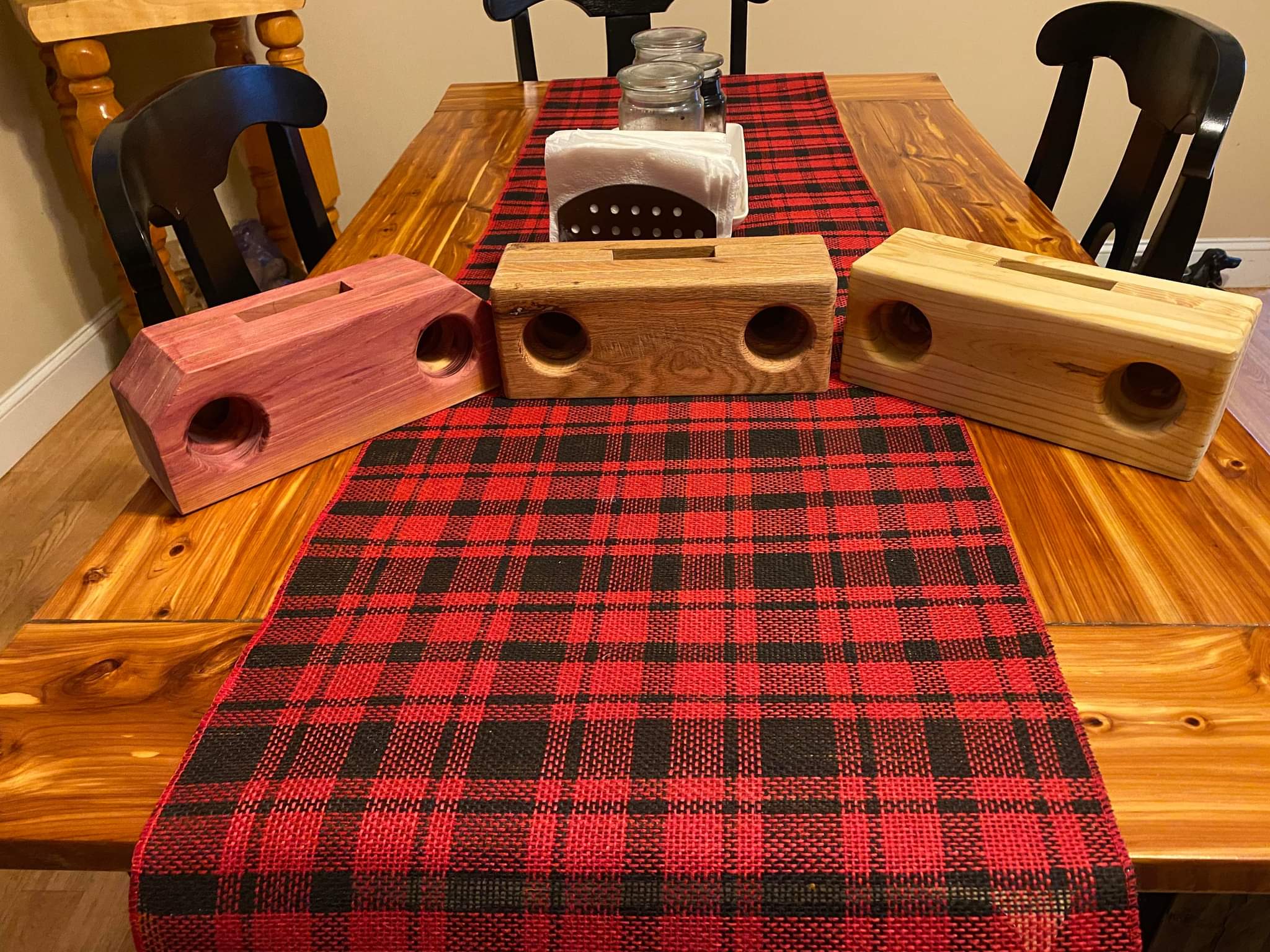 Hobbit Bear here from Ferrell Custom Wood Designs. We have combined our passion for music with my Dad's passion for woodworking to bring you our exciting new product, Wooden Cell Phone Amplifiers, that require no power! They come in different selections of pine, cedar, and oak for various acoustic tone options. So you can amplify your favorite music or podcast, and custom fit any cell phone to boost your sound on the go, at family picnics, in your garden, or your work area. Just drop your cell phone in the holder, crank up the volume on your phone and enjoy your favorite music or podcast.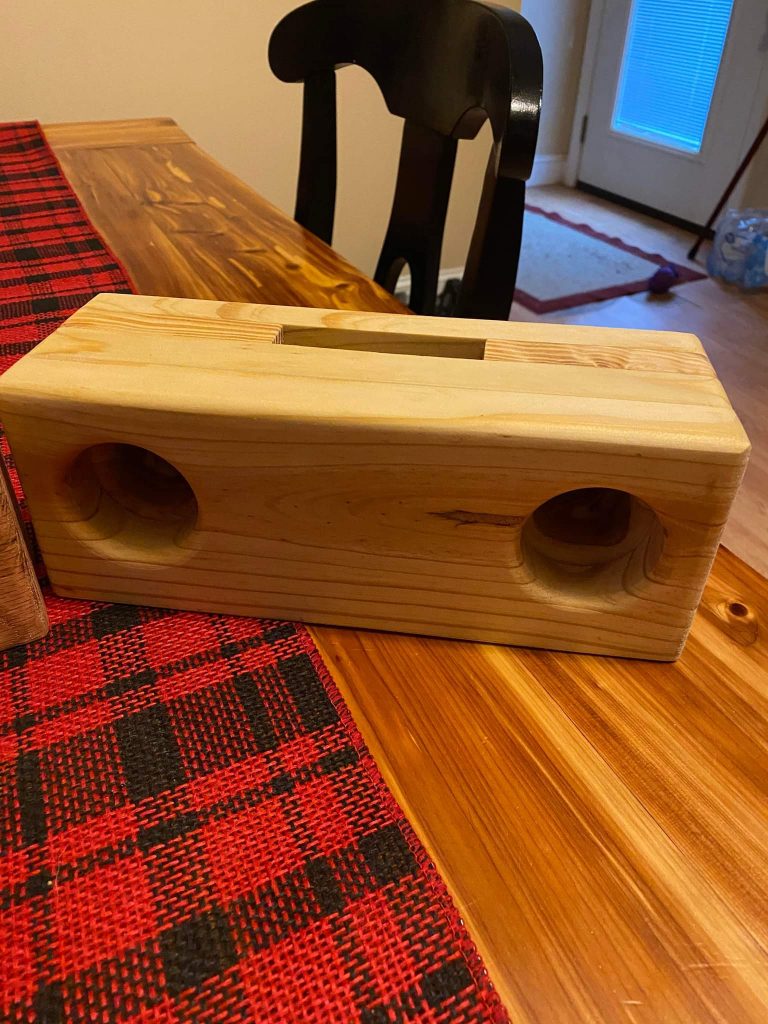 Please message me on The Beartaria Times App @Thehobbitbear to get yours today. It's easy to ship and affordable at only $60, with shipping straight to the comfort of your home. Keep up with all my latest products and music on BTA page as well.
I want to thank you all for your support and, as always, onward to Beartaria!!!
Too Many Mittens
My mom has always loved seeing her children be creative, so she was thrilled when I showed interest in learning how to make mittens. So, in 2016, she taught me how to make wool sweater mittens.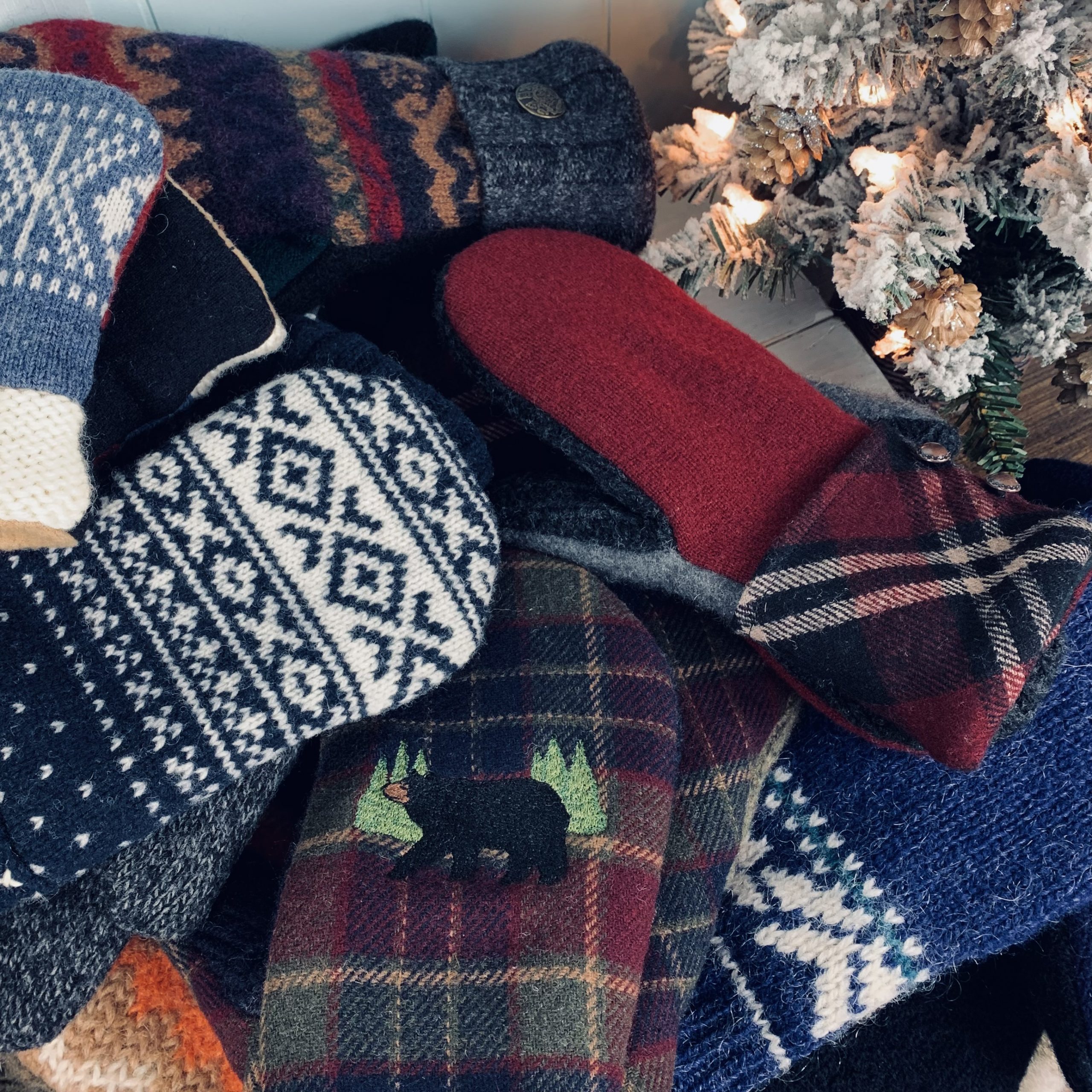 By: Charity (@trailerparkgirl on BTA)
My mom started making wool sweater mittens sometime around 2014. She got the idea from visiting a local Mennonite-owned store. She found patterns online and started out just making them for the family. We're a family of ten, so there are plenty of us to make mittens for.
In 2015, at eighteen, I became her right-hand businesswoman and began photographing her mittens and selling them on Etsy. My younger sister, Madeline, drew the mitten in the shop logo.
My mom called her shop "Too Many Mittens." She may or may not have gotten the idea for the name from the 1958 children's book "Too Many Mittens."
It's one of a few books she remembers from her childhood. My mom grew up in the Upper Peninsula of Michigan, and the story takes place in Michigan.
My mom has always loved seeing her children be creative, so she was thrilled when I showed interest in learning how to make mittens. So, in 2016, she taught me how to make wool sweater mittens. I found them to be pretty simple to make. Very fun, too. I already had some experience with sewing, so it didn't take long to get the hang of mitten-making. The excitement of pairing different wool sweater fabrics together and adding cool buttons to the cuffs was enough to get me hooked.
We make the mittens out of wool sweaters from thrift shops. And we line the mittens with fleece. My mom and I have had a blast sifting through thrift shop clothes racks in search of funky wool sweaters. We've gone through hundreds of wool sweaters in the past several years. Sometimes I see a sweater that I love so much that I'm tempted to keep it for myself to wear. But then I think, "Nah, that'll make some really cool mittens."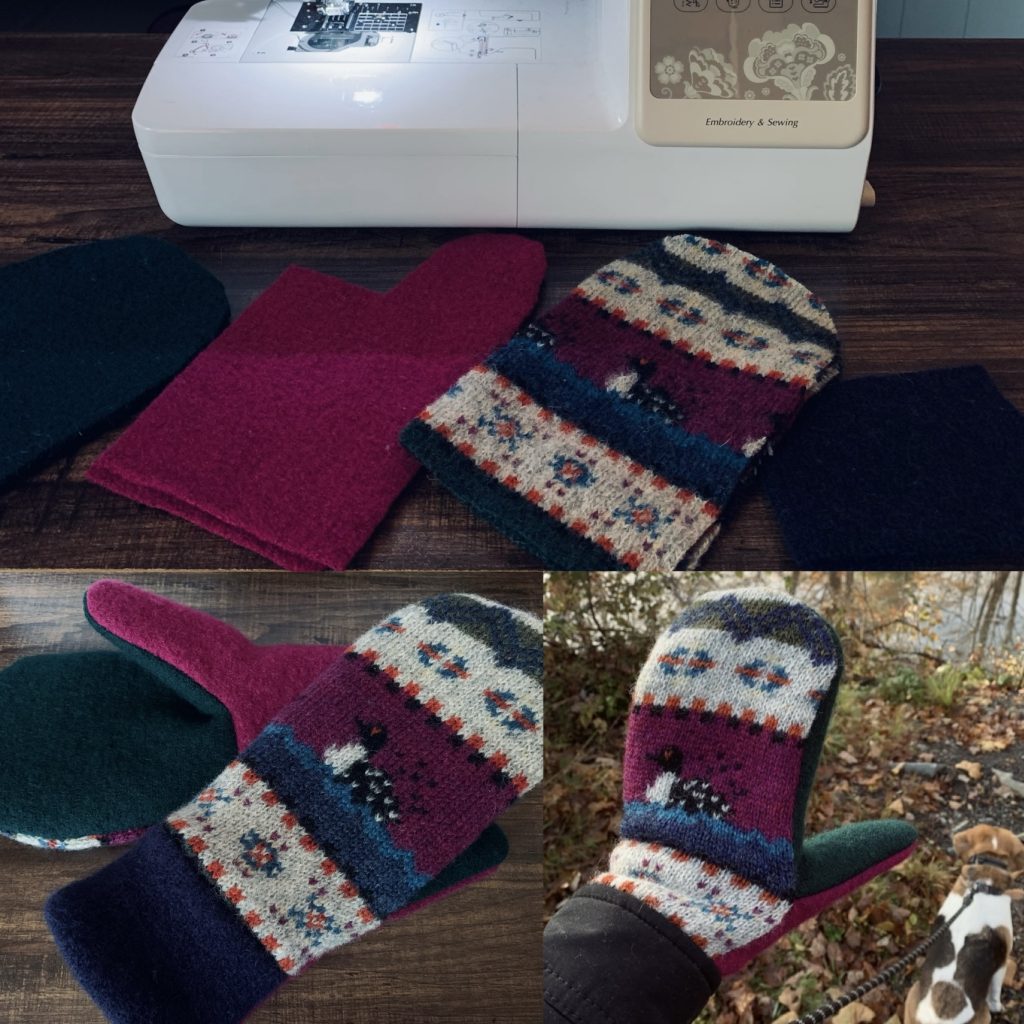 A few years ago, I invested in an embroidery sewing machine and lots of machine-embroidery thread. It's been lots of fun to play around with different designs on mittens. They really give mittens extra character. The machine was definitely worth it. And it was fairly affordable. I use a Brother SE625.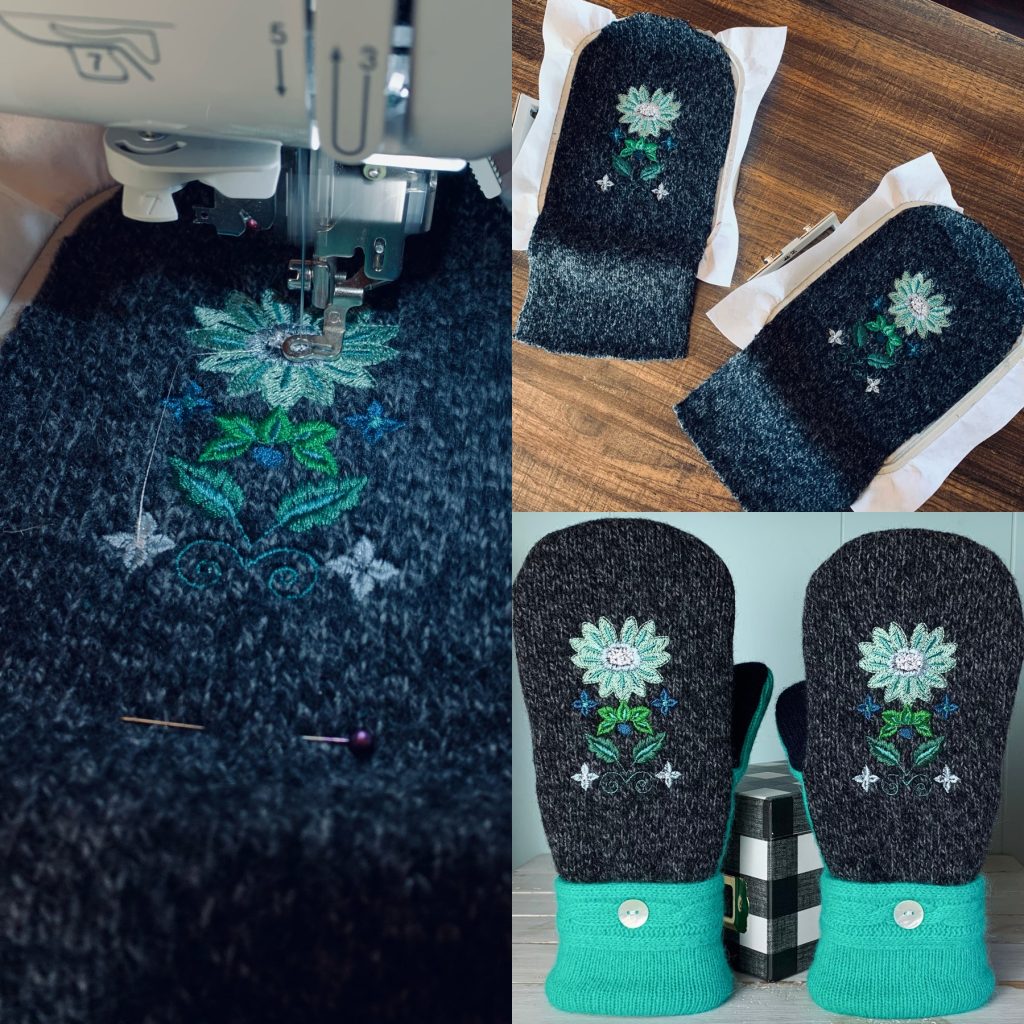 Now, in 2022, my mom is far too busy for making mittens. She's focused on helping raise some of her grandchildren. So, my mom decided to let me take over Too Many Mittens. I'm planning on adding other handcrafted goods to our shop in the future, like cold-process soap. I've been playing around with soap-making since 2018. I'm currently working on perfecting recipes. My goal is to have soap available by Spring 2023. I'm even trying to get my younger sister to design the labels for the soap. After all, it is tradition.
One day, I hope my mom will have some extra time on her hands so that she can get back into making mittens. She really enjoyed it, just like I do. Together, we have sold over 350 pairs of mittens. I'm grateful for the time we've been able to bond because of our mutual love of mitten-making. If I ever have a daughter of my own, I plan to teach her how to make wool sweater mittens and so many other wonderful things.
Visit my Etsy shop, Too Many Mittens, Here!
Bears get 15% off with the code: TRAILERPARKGIRL
What Time is it? SLIME TIME!
"I want to start my own business. I want to start a slime shop. I've wanted to do that for years!"
By: Winki Bear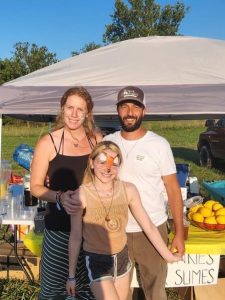 Ever since our daughter was two years old, she has always had the desire to please people. She wanted to start a home restaurant where she could create her own menu. When people would get their bill, she wanted it to say "FREE ."Through the years of her childhood, we have taught her the value and importance of hospitality and giving and how that can meld together with the value of her time and skills. Teaching her what costs and benefits mean through her weekly allowance for doing her chores and coaching her through the spending and saving process was an important step for her to realize that her hard work of cleaning the house every week will end up as a good or service of her choice if she desires it. Once that concept sank in, she was ready for the next step.
Since the beginning of her educational path, Norah has always been homeschooled. However, when we moved to Missouri in December of 2021, we were now out of the city, away from family and away from tons of distractions. As we got settled, since we don't live on a farm or have a huge plot of land to work yet, like many bears here in Missouri do, my husband and I realized she had a lot more time on her hands. So, we decided one day to sit down with her and have a loving conversation.
"Ok, Love, we have some options for you to think about. You have a lot more time available outside of your schooling now, and we want you to choose how you are going to fill that time. You can either pick a school subject, an extra-curricular activity you would like to expand upon, or start your own business."
It did not take her long to choose. "I want to start my own business. I want to start a slime shop. I've wanted to do that for years!" "Perfect!" We were excited to start this adventure with her but wanted to do it in the right way so she would get the best education out of this experience and have a lot of fun.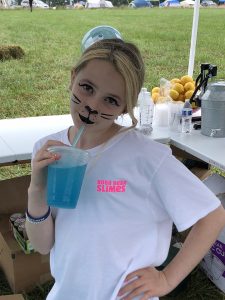 The first thing we did was discuss with her what her brand wanted to be and what her shop was going to be called. "Products are so fun to make, but the brand and image of your shop are what sells your product." This took time and a lot of rough drafts. We had her draw out a few logos and play with quite a few names. She finally settled on Boba Bear Slimes. She chose that because she loves boba tea, she is a bear, and the last part is obvious. We sent her rough draft logo to Bytesize Bear, who is a master at digital art, and she created what is now Norah's logo for Boba Bear Slimes. The next thing was for her to start a slime journal. She needed to create an outline for her business. What products would she need? Where would she find these products, and how much will they cost? What will her packaging and shipping of the products look like, and what would she need for that? How is she going to label her products? Being supportive through this process was key, as she was only nine years old when she started this adventure. We incorporated all of these tasks with her homeschooling curriculum, so it wasn't overwhelming. Once she had this outlined, she then moved on to writing down the slimes she wanted to create. Norah keeps a log of every slime with the name, the type of texture it is, the scent, the color, and the add-in that comes with it. Then comes the fun part, making the slime.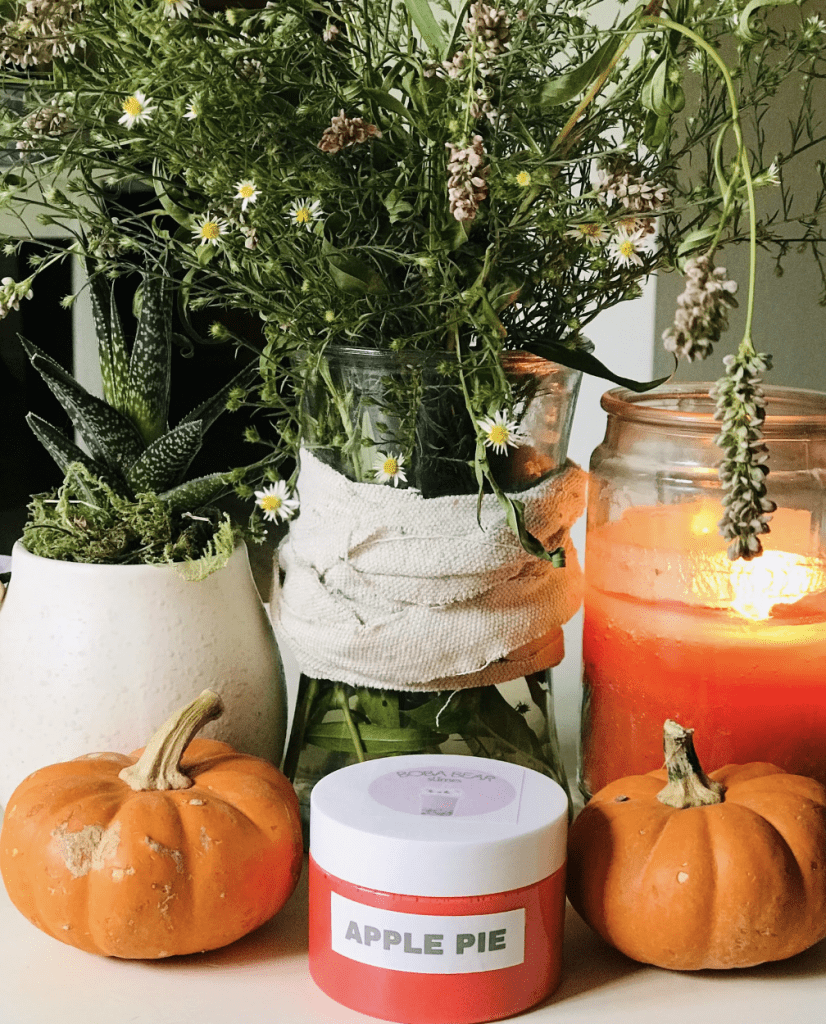 It didn't take too long to acquire all the essentials for creating her little individual masterpieces of art. Once she had everything, she started bringing her hard-outlined work into reality. Mixing glue, dye, scents, glitter, and the like in big batches was just the beginning. Putting the semi-sticky and wet textured slime into jars and giving them name labels, scent information, and in some cases, price tags along with the most important, the Boba Bear Slime logo, is just as long of a process as making the gloppy toy itself. It takes Norah about three days to create a batch of 24 slime jars. She also attaches a complimentary bag of 'Activator' with instructions just in case the slime gets too sticky, which happens over time. With every slime she sells, she also gives a sweet treat which is her way of saying "Thank You" for supporting her shop.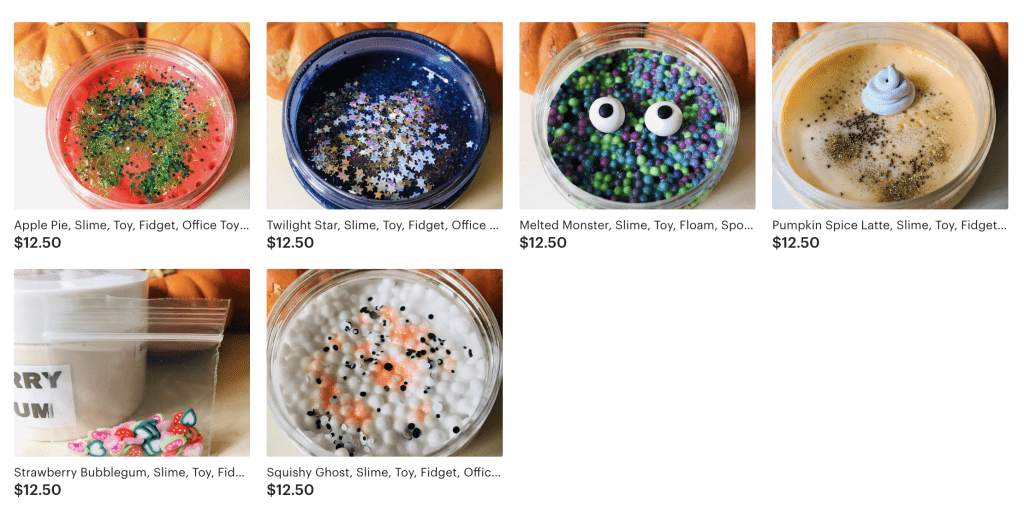 Boba Bear Slimes was first created in July of 2021 and was first introduced to the realm at The First National Beartaria Times Festival right here in Missouri. Since then, she now sells her products in a local downtown boutique here in Lebanon, Missouri, called Crazy Daisy Boutique. She has her own Etsy shop and has attended two craft fairs which she has almost sold out of her slimes every time. Norah has learned the value of hard work and organization and how much it pays to stay focused and persistent, and consistent. Her advice to anyone who wants to start their own business: "It's not as easy as you would think. Do a lot of research. Don't just jump right into it. It's not going to be as easy as watching a YouTube video. They had to plan things and make rough drafts and create logos and figure out financial details. If you follow your passion, it will always lead to success."
You can find her products on Etsy, the Beartaria Times app by contacting Norah @Bright Light Bear, or locally in the Crazy Daisy Boutique in Lebanon, Missouri.