Earn A Living, Not A Luxury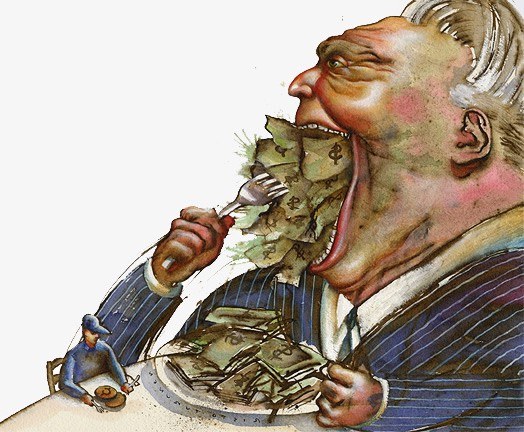 In life, we are given two paths to walk down. The first is a path of victimhood, jealousy, and a never ending desire to be worshipped based on your socioeconomic status. The other path is one of appreciation, acknowledging the blessings you receive, and walking quietly with what you have. We are given a choice of which path we will choose to follow every day, and that choice manifests in us as the expectations we place on ourselves.

Years ago, I heard the saying "She didn't break your heart, she broke your expectations". That one sentence has lead to many revelatory moments in my life ever since. It has changed how I view every situation I find myself in. Although that particular podcast was focusing on relationship dynamics between the 2 genders, the essence of it can be applied to everything. We place ridiculous expectations not only on ourselves, but on every conceivable thing in this life. Our work is no exception.

Most people who start a business do so for the same key reasons. We feel this tugging on our soul to break the chains that are shackling us to the corporate machine, and take back a bit of control over our own lives. We hit a wall while working for a business that we don't care about. We start to see how life is flying by while we do something we cannot stand in order to receive a paycheck which we'll use to just barely get by.
Hitting this wall is arguably one of the most defining moments in our lives.
Will we muster the strength to take that first step? Are we willing to sacrifice security for freedom? Are we prepared to throw everything we have into something with no guarantees? Starting a business is one of the most terrifying, and also exhilarating, things we can do. You're taking the training wheels off, and it's all up to you now. Being such an exciting, adrenaline inducing experience, many people easily get lost in the amount of time and energy it takes. And in doing so, they lose sight of what the point of starting the business was, and become everything they loathed in their old employer.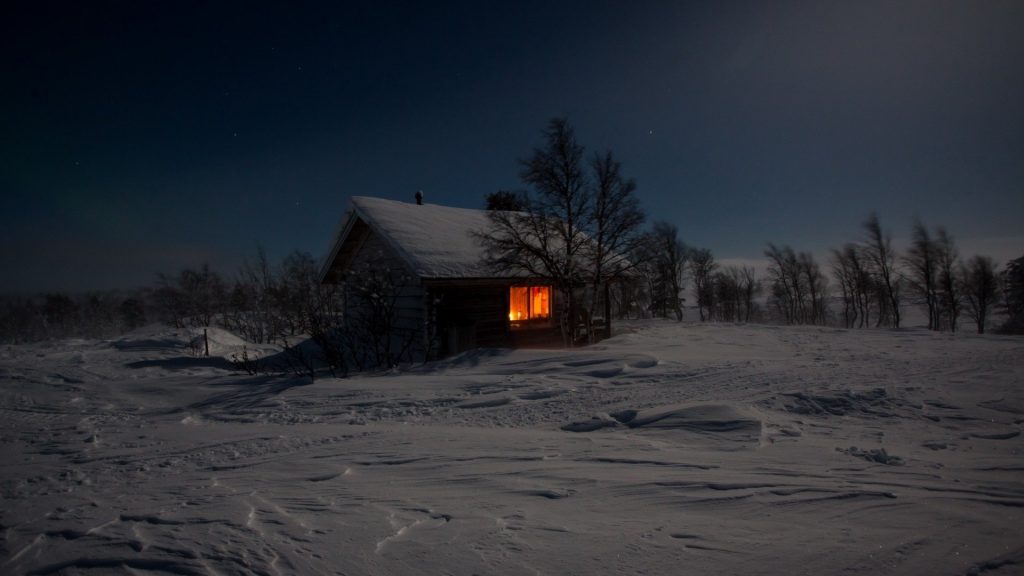 Imagine, if you will, that you're trudging through 3 feet of snow in the dead of winter at night. You have no coat, your socks and shoes are wet and frozen, and your jaw is chattering uncontrollably. It's pitch black, the wind is cutting into your skin, and you're beginning to fade mentally as the cold seeps into your bones. You haven't eaten in 3 days. Then, in the distance, you see the light of a cabin.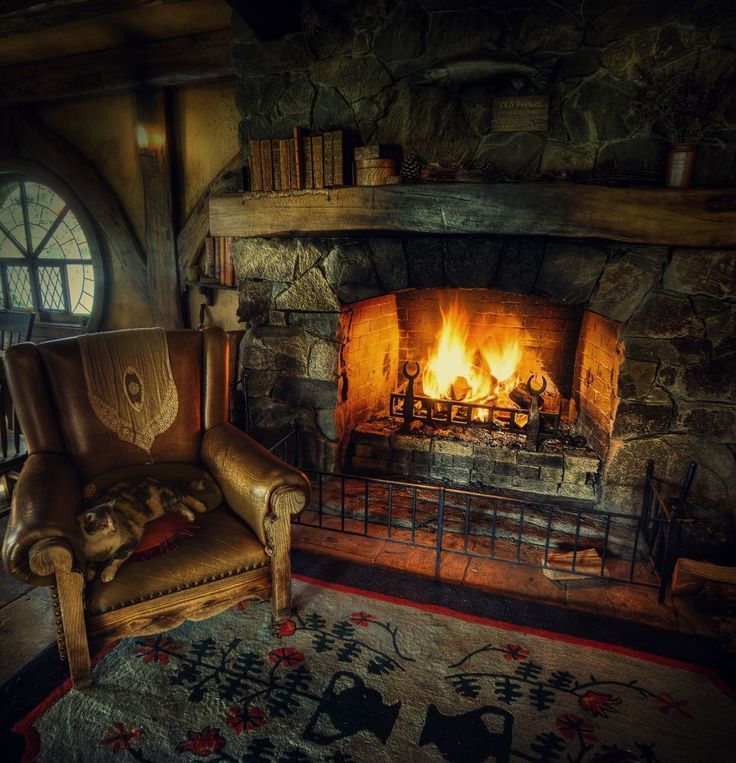 You frantically rush towards it, without even thinking of who might be residing inside. To your luck, the occupants see you coming and invite you in immediately. They sit you in front of the fire and wrap a blanket around your shoulders. They give you a hot drink, and put a bowl of freshly cooked stew in front of you. You take a sip of the drink and your insides immediately warm. You don't even think about what it tastes like. You take a bite of the stew, and then another. It's devoured in a minute, and your dry, cracking, weak voice is asking for another serving. You don't care what vegetables or spices are in it. In that moment, you care not about the square footage of the cabin. The decor on the walls and shelves could not be more irrelevant. You are in such a primal state that the only things that matter are the warmth radiating from the fireplace and penetrating through your clothes to your skin, the food and drink that is filling your empty stomach, and the roof overhead that is stopping the snow from falling on you. You have nothing except the soaking clothes on your person, but your situation just improved more in a matter of minutes than any time in your life prior. When your new hosts present you with a lumpy pillow and an old quilt and help you to the 25 year old couch to sleep, you will soon experience the best night's sleep of your life.

We require 3 things to survive in life. We need food and drink to sustain us. We need clothing to keep our body temperature regulated. And we need shelter to protect us from the elements
In nature, if you have those 3 things, you are blessed beyond comprehension. But for some reason, when it comes to our own lives, many of us are never satisfied. This mentality of constantly needing more is the foundation of what every business we despise is built upon. It is growth for the sake of growth. It is cancerous. And it is everything you should strive to not be. That starts with the expectations you either set in place, or ignore, when starting a business. That one thing will dictate whether or not you succeed or fail miserably.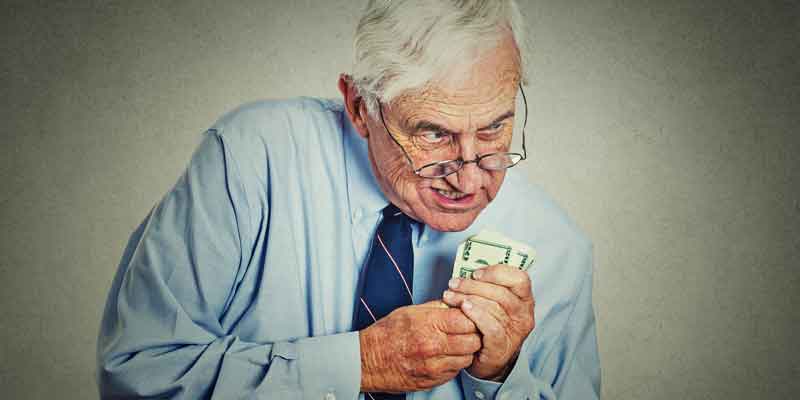 If you start a business with no expectations, but an earnest and honorable desire to provide the necessities of life for your family, you will perceive every sale you get differently than the person who started their business with expectations of grandeur. When you make $100 with a sale, it will feel like $1,000. That $100 will put food on your children's plates for the week. That $100 is a blessing from God. Gary Grandeur will look at that $100 as if it were a penny. How is he supposed to buy his 3rd vacation home with an amount of money meant for peasants? You will fall asleep thanking God for providing for your family. Gary will fall asleep spiraling about why he hasn't earned his first million yet. What is he doing wrong? Is his marketing strategy good enough? Maybe he needs to completely rethink his entire business plan! That must be it! He's a year into running his own business and he isn't eating gold coated steak for dinner every night yet! He's a failure!

In reality, Gary could be making twice as much money as you are. But the difference is you see the blessings for what they are. You are eternally thankful for the fact that you were able to make that electricity payment so the lights didn't get turned off. You are grateful beyond words that your children are not going to bed hungry. And maybe at the end of the month you'll have earned enough money to buy that new tool you need or invest a little money in a home repair. Gary set his expectations so astronomically high that no amount of money, success, or blessings will fulfill his appetite. Gary forgot that the very act of setting business expectations is the setting of expectations on God himself, as He is the one with the plan and the giver of blessings. Gary may earn 10 times as much money as you this year, but you will end the year far more wealthy than him.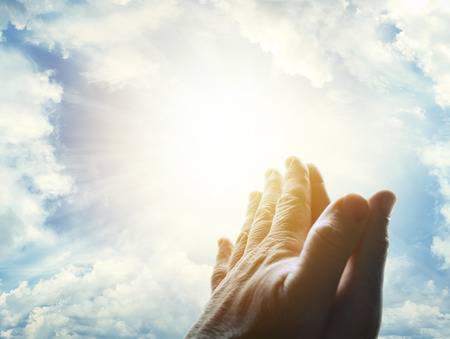 Earn a living. Not a luxury. If your bills are paid, your family is fed, and you have a shirt on your back, you are blessed. Let your business aspirations be to provide the things your family needs, not what you want. If you are blessed with a good year and you are able to put a little money in your pocket at the end, then you have been hugely blessed. Thank the father, and use that money wisely. That extra money is a gift, given by the grace of God.

Remove the expectations, and replace them with faith, while you work hard to assure your family is taken care of. There is nothing wrong with wanting a good life for the ones you love. None of us would choose a miserable life for our children over a good one. Work those hands through cuts, bruises, aches and pains, and pray every step of the way. But do not lose sight of the countless blessings around you.

Until next time Bears, Onward!

-Woodshop Bear

IG: @littlebearwoodshop
FB: Little Bear Woodshop
www.littlebearwoodshop.com
The Beartaria Times Partners with Classical Learner
Beartaria Times is proud to announce we have partnered with Classical Learner Homeschool Company!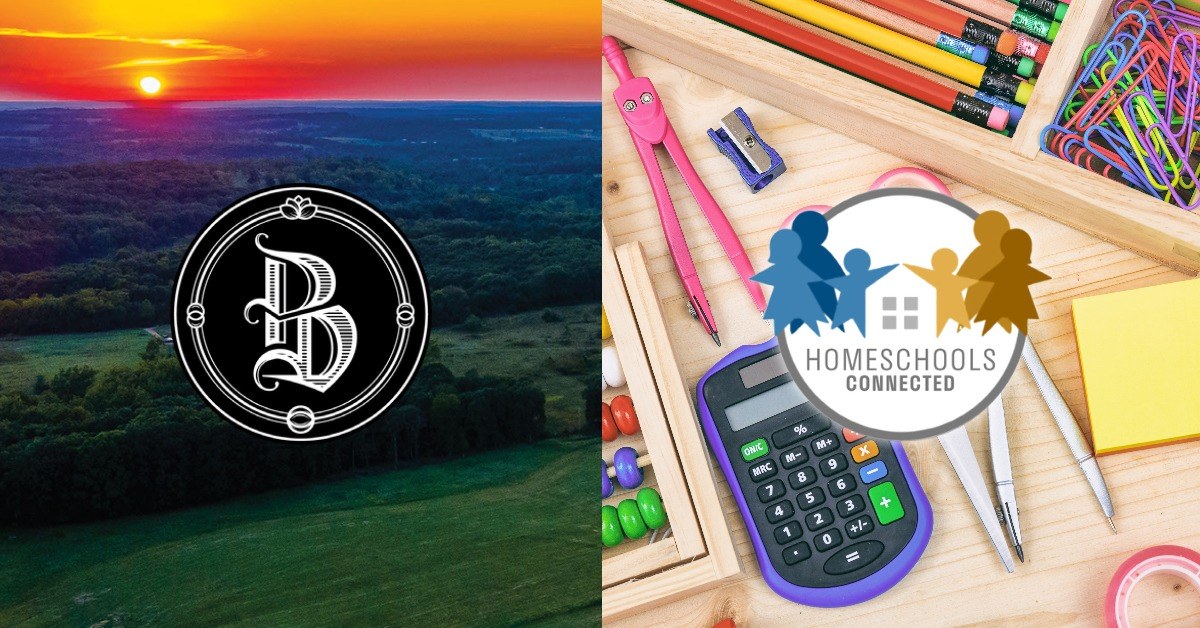 Classical Learner and The Beartaria Times have partnered to bring more community value! This partnership will allow anyone who signs up with ClassicalLearner.com/Beartaria an exclusive three-day free trial of Homeschools Connected and will be supporting The Beartaria Times!

"Classical Learner is a company born in Beartaria, education by Bears for Bear cubs. Many homeschool companies do a great job, but only one operates in synchronicity with the spirit of Beartaria. It has always been my goal to turn Cubs into Bears, and this new partnership moves all of us much closer to making that dream a reality."

Brett Pike – Classical Learner Bear – President of Classical Learner
When you become a member of Classical Learner's Homeschools Connected via ClassicalLearner.com/Beartaria, you not only gain access to the curriculum, the courses and the homeschool network, but you help fund Beartaria Times. Your support of Classical Learner assists in the development of new and relevant courses and resources, that all of our children will benefit from over the next decade. Beartaria truly is a hill to grow on.
We have always supported Classical Learner and are excited to launch this partnership! We hope that our ongoing support contributes to all the amazing things Brett is doing with classical Learner!
We will keep our readers posted with new developments coming from Classical Learner and Homeschools Connected!
Classical Learner Launches New Homeschools Connected Portal
We are pleased to report that Classical Learner has launched a new Homeschools Connected members portal.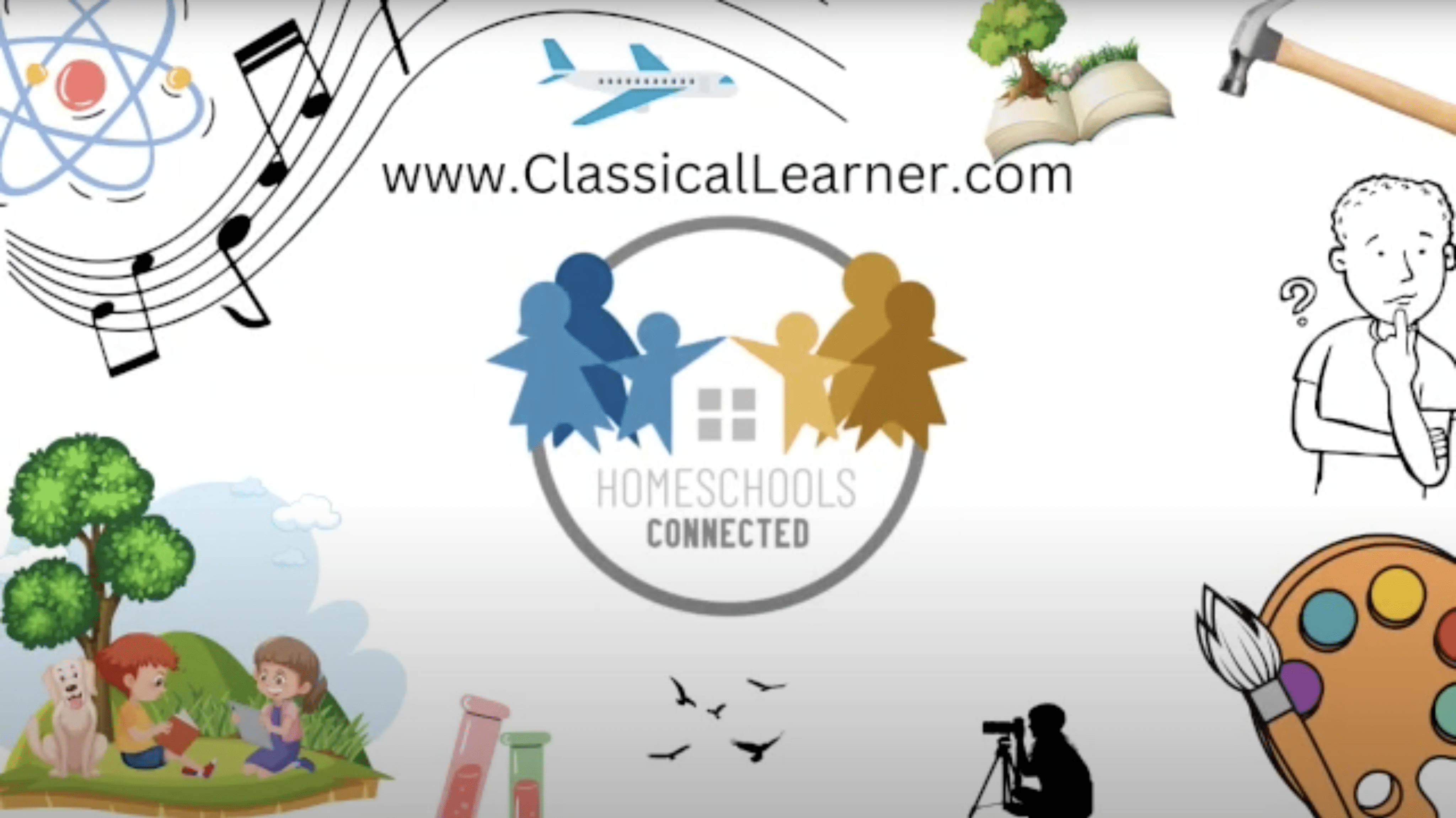 Homeschool consultant and author Brett Pike started the company Classical Learner. Brett started this path to top-tier Homeschool services by offering consultation to homeschool parents to help sculpt and nurture Homeschool programs for families just starting their journey.
He began to post videos online that went viral, talking about the issues with the public school system as well as various subjects and methods for implementing a Homeschool education.
Brett's philosophy focuses on critical thinking over memorization, stacking skills, and getting Children Entrepreneurial experience in the real world.
He attests to utilizing a child's passion for stacking skills leading to entrepreneurship.
For example, at the most recent Beartaria Times festival, he talked about a child passionate about photography. Parents can nurture that skill into the experience needed to start a business and then stack additional skills such as marketing, web design, graphic design, sales, and more.
His online presence is multiplying with his unique ability to design lesson plans that bring education into the real world.
Instead of just learning math, he encourages reinforcing that math with living practice.
Want to know the area of a rectangle?
Make a garden box and reinforce those math skills, along with carpentry!
His methodology and philosophy are highly sought after as the go-to Homeschool program for parents wanting to nurture their children's education with real-world skills and entrepreneurship.
Classical Learner launched Homeschools Connected in 2021. He brought together Homeschool families across the U.S. into a private discord where they could connect with other local families and access his courses and daily lesson plans.
His company's growth brought strategic reinvestment in the areas his members hoped for improvement.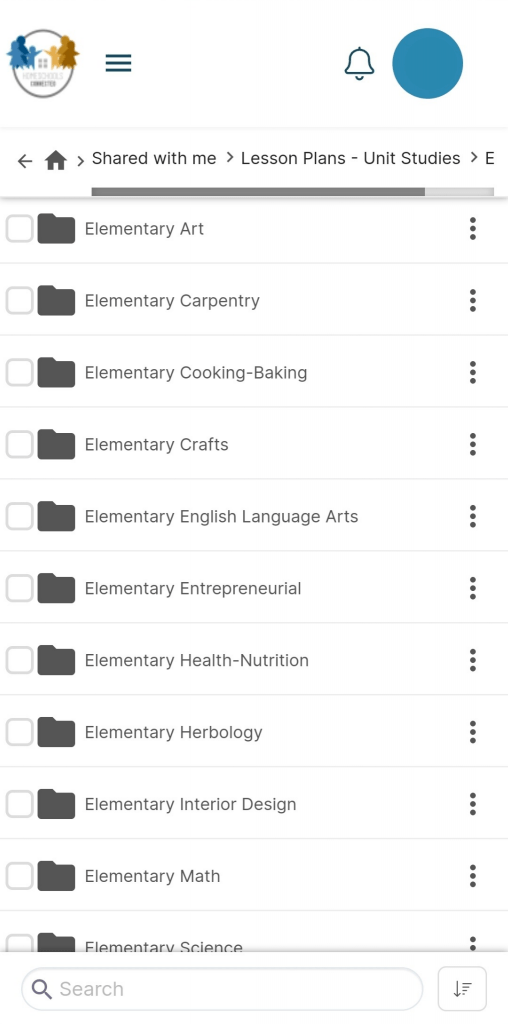 To better cater to a more productive user experience Classical Learner launched the Homeschools Connected portal that will allow members to navigate a clean, user-friendly design to better experience courses and well-organized lesson plans.
"The launching of the Homeschools Connected platform is a special achievement because its creation is the result of our initial members' belief in me… and their support which made investing in the platform possible. Building Homeschools Connected on discord was a good start, but it wasn't the right platform for the full curriculum we are building now. The new Homeschools Connected portal is organized, easy to navigate, and will allow us to expand in previously unimaginable ways. These achievements are what winning looks like; it's about building parallel systems so that parents, children, and good people don't have to rely on the beast system."

Brett Pike
We are incredibly happy for Brett and Classical Learner!
Many of our members on The Beartaria Times App are also members of his program. We believe in his vision and love seeing his success.
We encourage all Homeschool parents to try it and join his Homeschools Connected Community. We can only see him grow and continue to offer highly valuable products and services in the future.
New Product Announcement From Ferrell Custom Wood Designs
We have combined our passion for music with my Dad's passion for woodworking to bring you our exciting new product, Wooden Cell Phone Amplifiers, that require no power!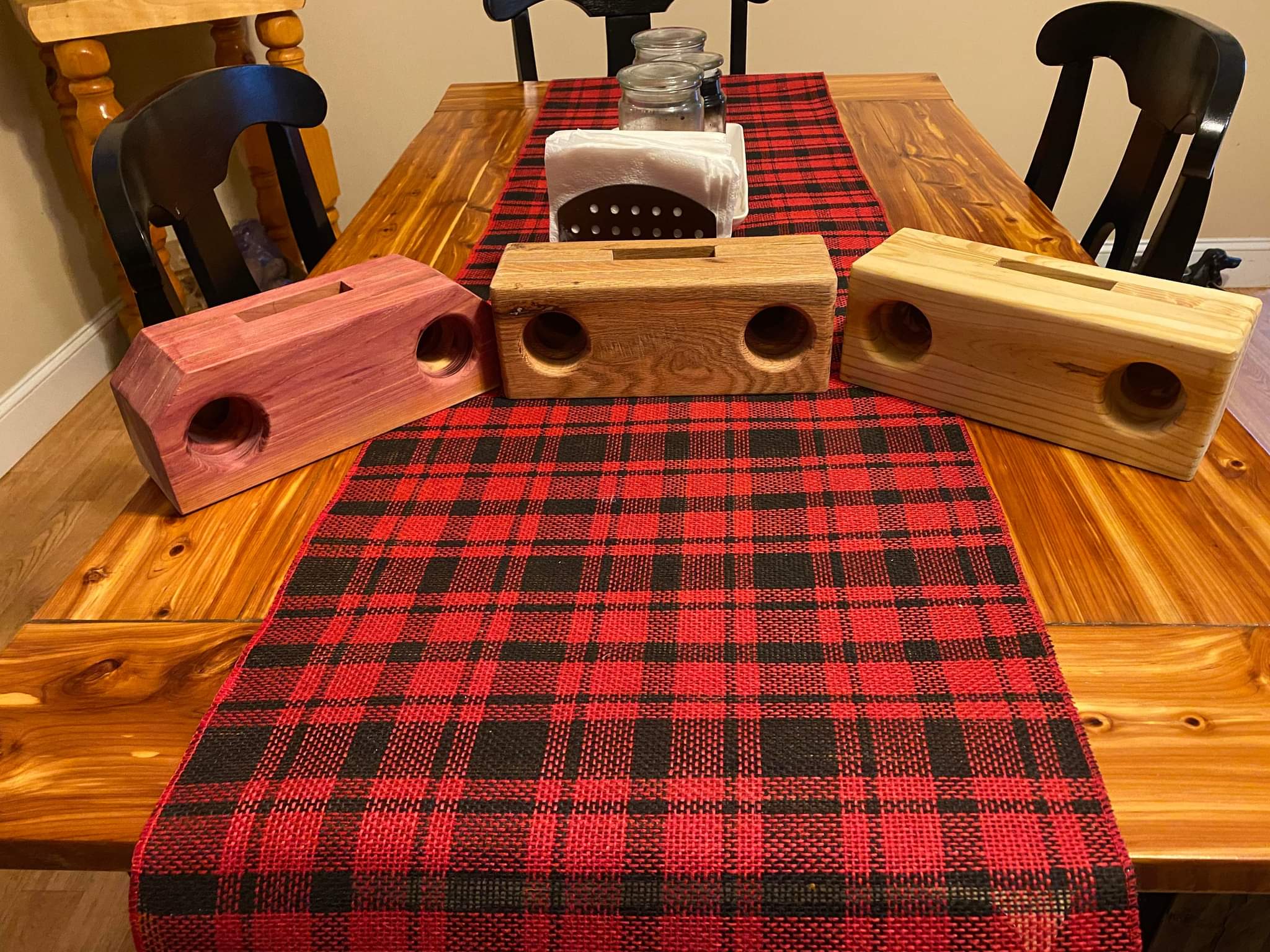 Hobbit Bear here from Ferrell Custom Wood Designs. We have combined our passion for music with my Dad's passion for woodworking to bring you our exciting new product, Wooden Cell Phone Amplifiers, that require no power! They come in different selections of pine, cedar, and oak for various acoustic tone options. So you can amplify your favorite music or podcast, and custom fit any cell phone to boost your sound on the go, at family picnics, in your garden, or your work area. Just drop your cell phone in the holder, crank up the volume on your phone and enjoy your favorite music or podcast.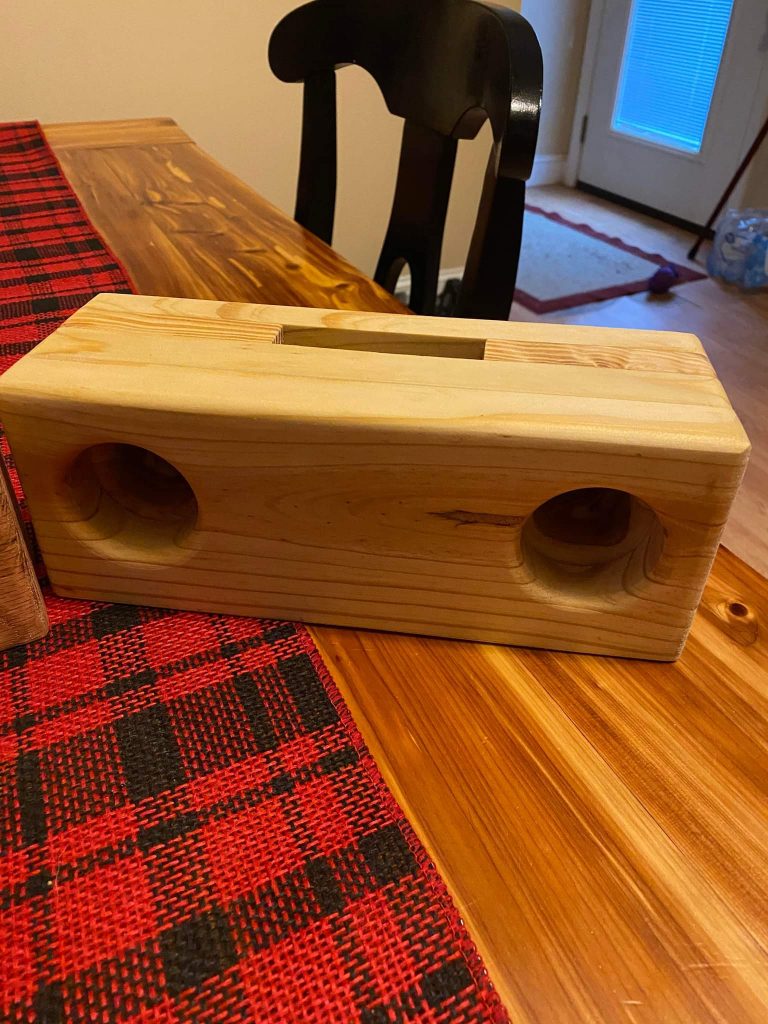 Please message me on The Beartaria Times App @Thehobbitbear to get yours today. It's easy to ship and affordable at only $60, with shipping straight to the comfort of your home. Keep up with all my latest products and music on BTA page as well.
I want to thank you all for your support and, as always, onward to Beartaria!!!