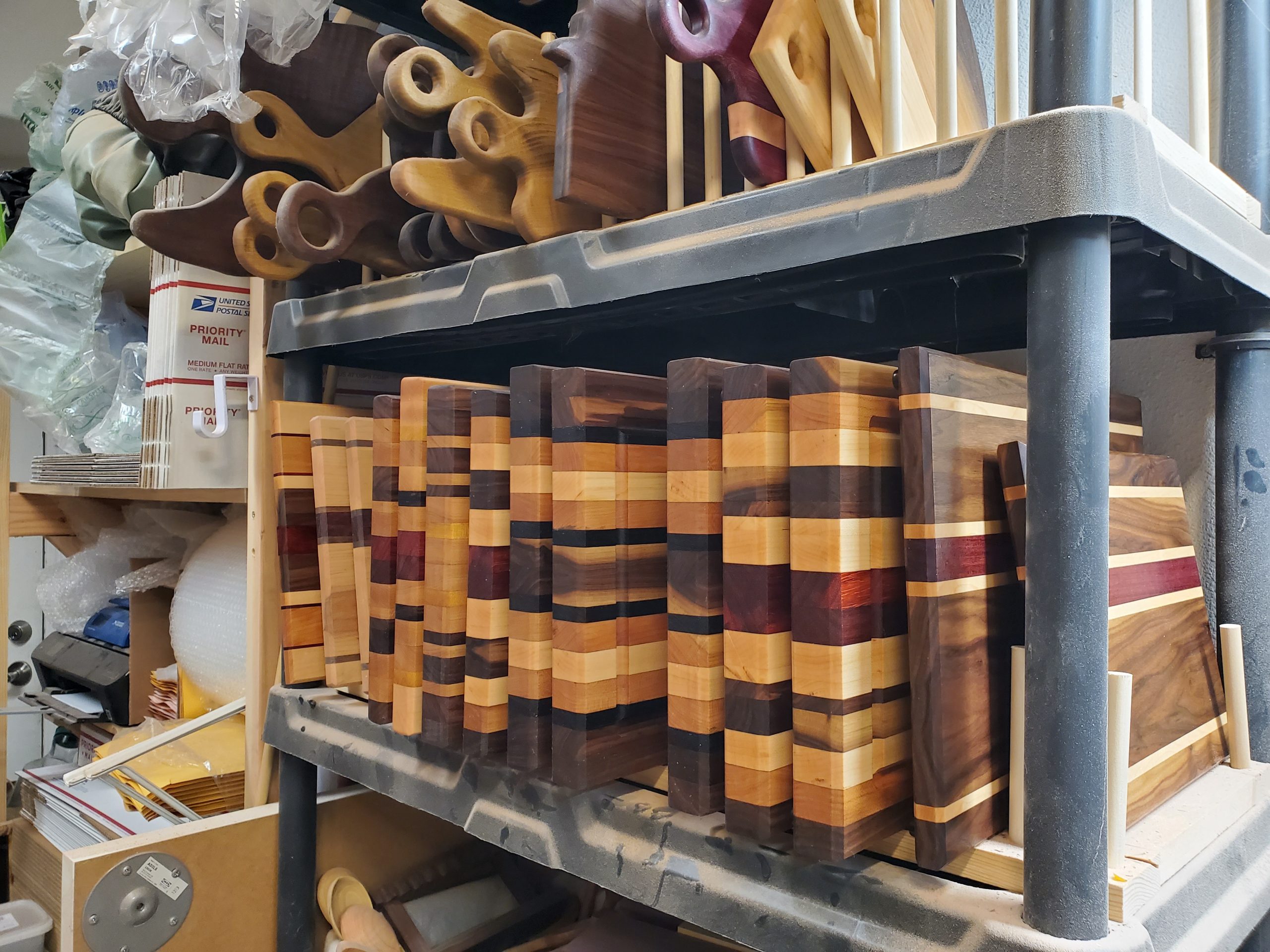 When we start a business we do so with the intent of earning an income. I doubt anyone in their right mind doesn't want that income to be as high as possible. We all have bills, dreams, and many have debt they'd like to get out from underneath of. We work harder than your typical 9-5 employee in order to earn that income. We put everything we have into doing a dozen people's jobs by ourselves. And, if God wills it, we eventually start to see the fruit of our labor. And that is when you can potentially experience the complete opposite outcome you'd envisioned.
In business there is a term used from time to time, which is "the hug of death". Picture being hugged by someone you love so tightly that you can't take in a breath. That person may be so happy to see you that they squeeze you as hard as they can to show their love and excitement, but it ultimately can lead to your death if you're unable to breathe. The same concept can be found in the business sense of this term. Sometimes businesses focus entirely too much on marketing, without first having built the proper infrastructure to be able to handle a massive influx of orders or business. This can, and often does, lead to the downfall of otherwise great business ventures. People can quite literally get so much business that they go out of business. I'll explain how this works, with personal examples, even though it seems entirely counterintuitive.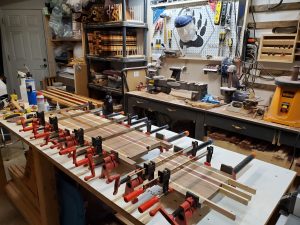 About 1.5 years ago I wrote a letter to our favorite comedian and bard Owen Benjamin, and included some items I'd made as a thank you for all of the revelatory changes he had helped bring forth in my life. At the time I thought my business had failed before it had even gotten off the ground. I was en route to sell all season long at our local farmers market, and had been working for months to stock inventory.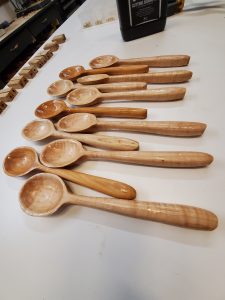 In March of 2020 I had that invitation revoked due to new state guidelines with everything that was unfolding. I sent my items to Owen, and said if he happened to open it on a stream and I got a couple orders that would be a blessing, but if I didn't then God had other plans for me. 10 minutes after he opened my box/letter on stream I had over $2,000 in orders.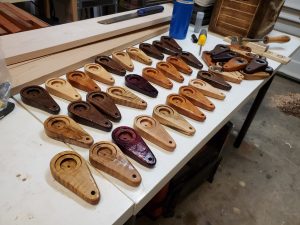 Within 24 hours I had another $2,000 in orders. Needless to say I was elated. But, that feeling also came with a huge amount of stress. It took me nearly 3 weeks to get the orders made and shipped, and I was beginning to worry that the long shipping times would result in unhappy customers. Thankfully that wasn't the case, so I used the profit I had earned to invest in new tools to speed up production.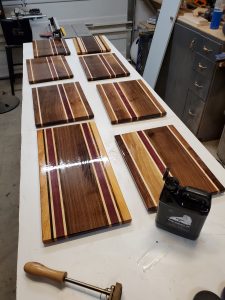 Fast forward 8 months to December of 2020. Once again, the potential hug of death hit, but much larger this time. The Christmas season was upon us, and I got hit with a wave of orders like I never could have imagined. In total, over 240 orders were placed over the course of 3 weeks, with nearly 1,000 individual items ordered.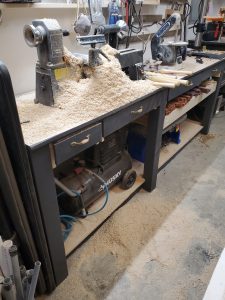 Once again, I realized how unprepared I was for this rush, and I can't put into words how hard I worked that month. 12 to 14 hour days, every single day, for a month straight. My days consisted of working in the shop all day, packaging orders, dropping orders at UPS and USPS, making 2-3 shops runs a week, not being able to breathe in my shop because there was so much sawdust in the air but I didn't have time to deep clean, and not being able to breathe at night when the panic set in and I thought about the 30 products I had to make the next day.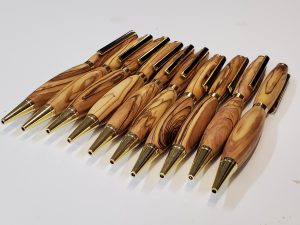 All of this while we had 2 teething children under the age of 2, getting no sleep, and exhausted. There were times at the end of the night when I'd finish in the shop, come inside, put my daughter to sleep, and nearly cry from exhaustion. And, as many business owners have done before me, that level of both physical and emotional exhaustion led to the one and only time I've ever thought about closing my business.
Those who know me might think that's a crazy thing to think. I'm Woodshop Bear. All I do is crush. But in that moment, I crushed too hard. I was in over my head in a way I'd never experienced in my life.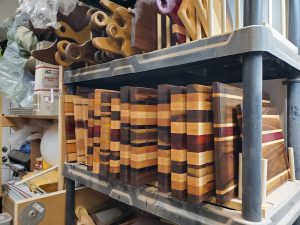 While it was wonderful to do $10k in business in 3 weeks, I had to make every single one of those products by hand, package and ship them, and try to be as present as possible to help my wife with the children. The thought of closing my business was not due to a lost desire to do what I love, but rather the sheer weight of doing it all by myself. Obviously I crushed those 240+ orders, got everything out in time, and continued crushing. But I also crashed afterwards, which caused a whole new set of challenges for a couple of months. After that rush, I temporarily got nervous every time I saw an order pop up on my phone. Again, this sounds ridiculous, but this is the nature of business sometimes. When you experience the hug of death, and make it through, it can take time to come back down from the constant adrenaline rush.
I don't tell you this to deter you from starting a business whatsoever. This might sound scary, but the reason I experienced those times (especially December), is because I had not scaled accordingly. That was a mistake on my part. I got so wrapped up in the excitement of having steady business and being able to support my family that I lost track of scaling my business, my tools, my storage, my shop supplies I had on hand, etc. My lack of planning resulted in loads of unnecessary stress and worry. I was taking 4 times longer to sand things than I needed to because I had not yet invested in a proper bench top sander. I had no room to move because I had put off moving my inventory storage up into my office. This slowed down production heavily. I had not taken the steps I needed to in order to speed up production, and it came back to bite me hard.
If you're starting a business, or have a small business, may you learn from my mistakes. Getting more business is always a blessing, but be sure that your business infrastructure is at a level which can handle the increase in orders before they arrive. Have extra shipping supplies on hand, so you're not waiting on boxes to arrive with orders that needed to go out days ago like I was. Make sure you have extra supplies on hand before potential business rushes like holidays. Make up extra inventory and have it on hand (if possible), so you're not caught with more orders than you can process in a day. And most importantly, grow your business at a pace which allows you to comfortably acclimate to the increased pressures that come along with more orders. That time of growth may seem like a burden, as you'd like to be making as much as possible at all times, but that time is when you learn and are able to make the necessary adjustments so you can succeed.
Until next time, Onward
-Woodshop Bear
FROM HOBBY TO SIDE HUSTLE
A hobby is a rewarding and enjoyable way to spend your free time. It can also be an opportunity to spend quality time with family and friends.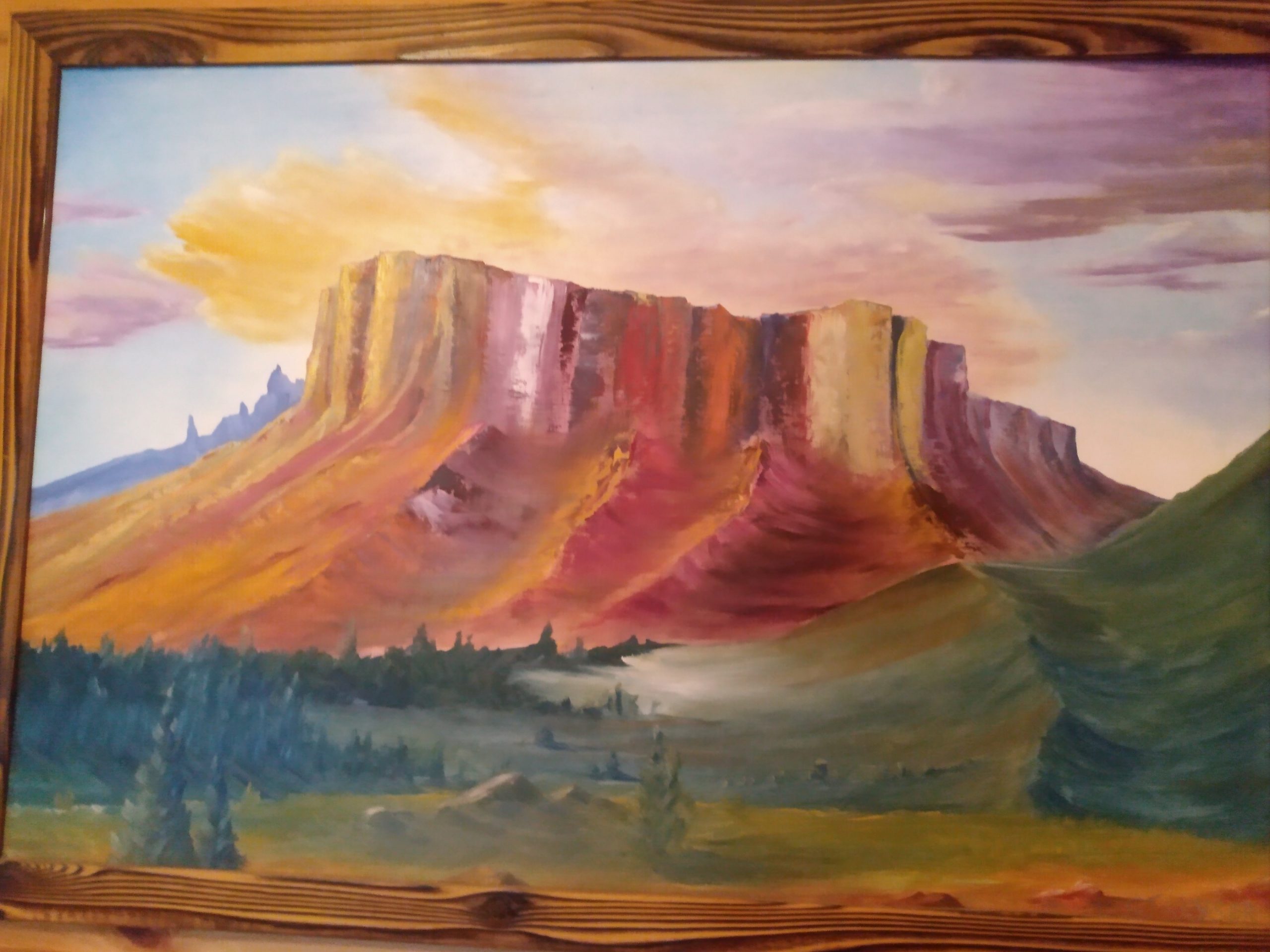 By: Woodworking Gunny Bear
If you attended the Beartaria National Festival, you might remember a beardless dude hocking handmade wooden items and making toy tops for your cubs…that was me. Despite the lack of facial hair (some habits from military life have stuck with me), I have taken up several hobbies that are traditionally enjoyed by men with sweet beards. I have also been able to parlay a couple of those hobbies into a viable means of making additional income for my family. Along the way, many lessons were learned, and more than a few mistakes were made. Hopefully, my experiences will help other bears make a smooth transition from a hobby to a side hustle. After all, the best kinds of hobbies are hobbies that pay for themselves.
Step one: Choosing a hobby.
Many of us already have one or more hobbies, but I am often astounded to find so many men and women whose only activity between work hours is watching T.V., playing video games, or surfing the internet. While there is money to be made as a competitive gamer, my experience is more applicable to hobbies where creating something is involved. If you haven't yet chosen a hobby, the most important thing to keep in mind is that it is supposed to be a hobby, not a job.
While some hobbies easily lend themselves to being a side hustle, this shouldn't be your primary concern when deciding how to spend your free time. The main consideration should be, "Do I actually enjoy this?"
A job that you enjoy never feels like work. As for myself, the hobbies of painting landscapes and woodworking have proven to be fun, rewarding, and profitable.
Step two: Figure out how to make your hobby pay for itself.
Initially, I never thought about selling the fruits of my hobby-related labors. I started painting landscapes many years ago. As with most "maker" hobbies, I soon had stacks of completed projects taking up space in the garage. Eventually, my wife decided that it would be a good idea to hang our favorites, then give the rest away as gifts. Once all of our friends and family owned one of my original pieces, I then needed to figure out what to do with the thirty(ish) completed works still taking up space. My wife suggested that I sell them, to which my immediate reaction was laughter. Despite my doubts, I went ahead and put up a few cardboard signs stating, "Original art for sale." I then stood some of my nicer pieces up in the driveway…and waited. To my utter amazement, people started showing up, browsed my impromptu "art exhibit," and walked away with one or more of my Bob Ross-inspired paintings. The money made from that sale had just paid for all of my paint, brushes, and canvases. There was even enough left over to buy a quality easel and take my family out to a nice dinner.
A few years later, my wife and I took up the hobby of woodworking. We have subsequently enjoyed countless hours of fun together and have paid for our tools and materials many times over (our first purchase with craft fair money was actually a chicken plucker). Admittedly, artwork and wooden toys, tools, etc., are fairly easy to monetize. The difficulty arises when the hobby doesn't culminate in an easily sellable product. For example, if your hobby is fishing, you probably won't enjoy hauling your catch to an open-air market and selling trout fillets. However, there is definitely a market for hand-tied flies and custom-made lures. In other words, you may have to find a specific aspect of your hobby that is monetizable. Some other examples would be an avid hiker offering guided nature walks or a crochet hobbyist selling scarves and beanies. Even a minimally skilled leather worker can find a way to earn a fist full of nickels by selling a few "What would Jesus do?" bracelets. The key is discerning which aspect of your hobby results in something useful or appealing to someone else.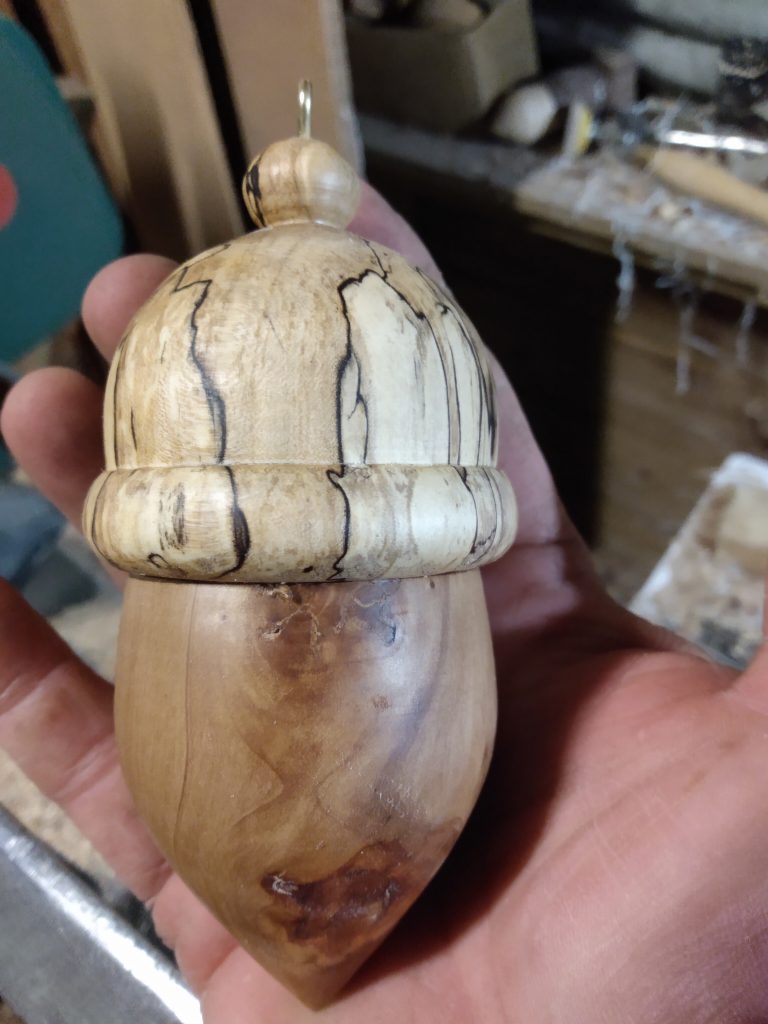 Step three: Find your market
Once you have your potential product identified, your next step is to find your market. This will largely depend on what your product is. Internet sale sites such as Etsy or Craigslist, craft shows, farmer's markets, and swap meets are all great places to sell physical goods. Alternatively, things like guided hikes, surfing lessons, or digital items may be more successfully monetized via social media sites and word-of-mouth endorsement. Casting a broad net will help to quickly identify the best places to market your product.
Step four: Learn from your mistakes and make the most of your successes
I have made many mistakes along the way and have also had my fair share of success. What's important is that you look at both as lessons and apply them to your craft. The best lessons are learned from someone else's mistakes. In this spirit, I will convey some of my knowledge so you can learn the easy way. The following are a few of my lessons learned…
Don't skimp when it comes to essential tools. I can't count how many "cheap" tools I went through before finally breaking down and shelling out the money for the more expensive, well-made version.
"Free" and "used" may be four-letter words, but they are good ones. You can save big by keeping an eye out for materials and quality used tools at thrift or antique stores, garage sales, and online. We have acquired some of our most beautiful wood from neighbors who just cut a tree down and were looking for someone to haul it off. We have also saved hundreds of dollars by opting for quality used versions of many of our most expensive tools.
Remember that you can sell one million things for a dollar or one thing for a million dollars, but how many people carry around a million bucks? We do make a few expensive items, but they don't always sell. We also make a bunch of inexpensive items that sell consistently. Those cheaper items always pay the bills, and when the expensive ones do sell, it's gravy.
Get the family involved. My wife also enjoys woodworking. She specializes in different areas, which increases the number of unique items that we can offer. Additionally, our daughter sells her artwork alongside our wooden crafts. This teaches her about labor/work ethic, finances, and business practices. It also turns a festival or craft show into a fun family affair.
Don't get burned out. Remember that this is an activity that you chose because you enjoy it. I reached a point where I was doing commissioned pieces, staying up late to fill orders, and quickly realizing that my hobbies had somehow become work. I made a conscious decision to shut down the wood lathe for a time and to stop doing commissioned paintings. I focused on settling into our new farm, and until this year's Bear Festival, I didn't try to sell a single one of our creations. Because of this year-long break, along with the knowledge that I was making things for other bears, my hobbies had become fun again. We now participate in just a few craft fairs a year and can focus on the making, not the selling.
A hobby is a rewarding and enjoyable way to spend your free time. It can also be an opportunity to spend quality time with family and friends. Lastly, it can be a means to supplement your income while doing something fun. Happy hobbying.
The Beartaria Times Partners with Classical Learner
Beartaria Times is proud to announce we have partnered with Classical Learner Homeschool Company!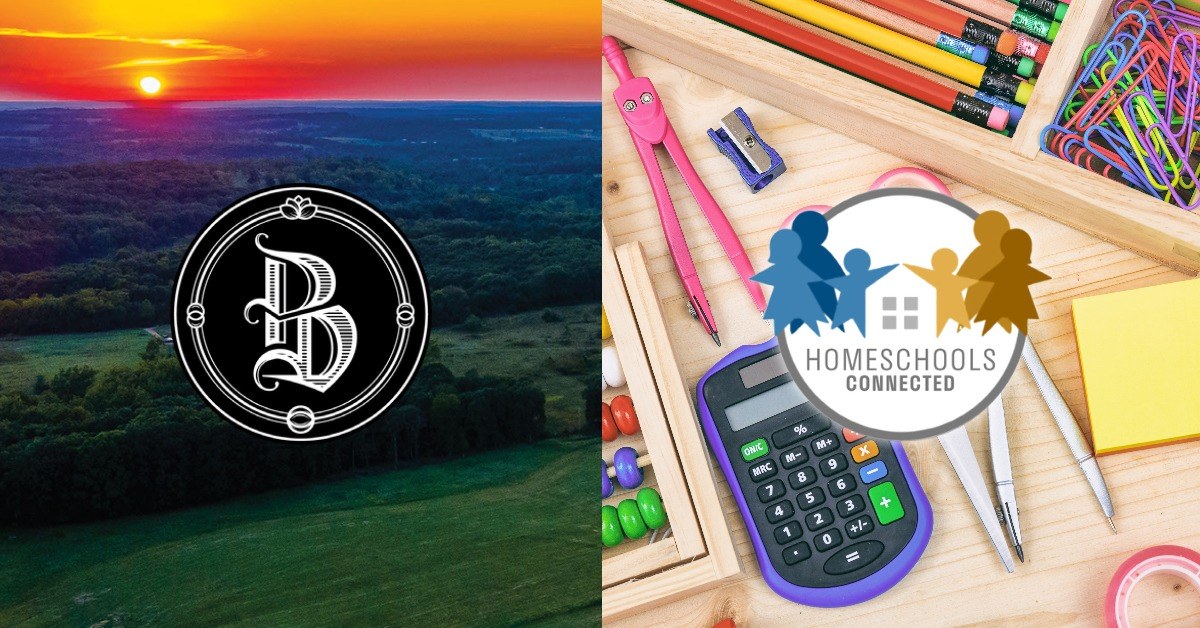 Classical Learner and The Beartaria Times have partnered to bring more community value! This partnership will allow anyone who signs up with ClassicalLearner.com/Beartaria an exclusive three-day free trial of Homeschools Connected and will be supporting The Beartaria Times!

"Classical Learner is a company born in Beartaria, education by Bears for Bear cubs. Many homeschool companies do a great job, but only one operates in synchronicity with the spirit of Beartaria. It has always been my goal to turn Cubs into Bears, and this new partnership moves all of us much closer to making that dream a reality."

Brett Pike – Classical Learner Bear – President of Classical Learner
When you become a member of Classical Learner's Homeschools Connected via ClassicalLearner.com/Beartaria, you not only gain access to the curriculum, the courses and the homeschool network, but you help fund Beartaria Times. Your support of Classical Learner assists in the development of new and relevant courses and resources, that all of our children will benefit from over the next decade. Beartaria truly is a hill to grow on.
We have always supported Classical Learner and are excited to launch this partnership! We hope that our ongoing support contributes to all the amazing things Brett is doing with classical Learner!
We will keep our readers posted with new developments coming from Classical Learner and Homeschools Connected!
Classical Learner Launches New Homeschools Connected Portal
We are pleased to report that Classical Learner has launched a new Homeschools Connected members portal.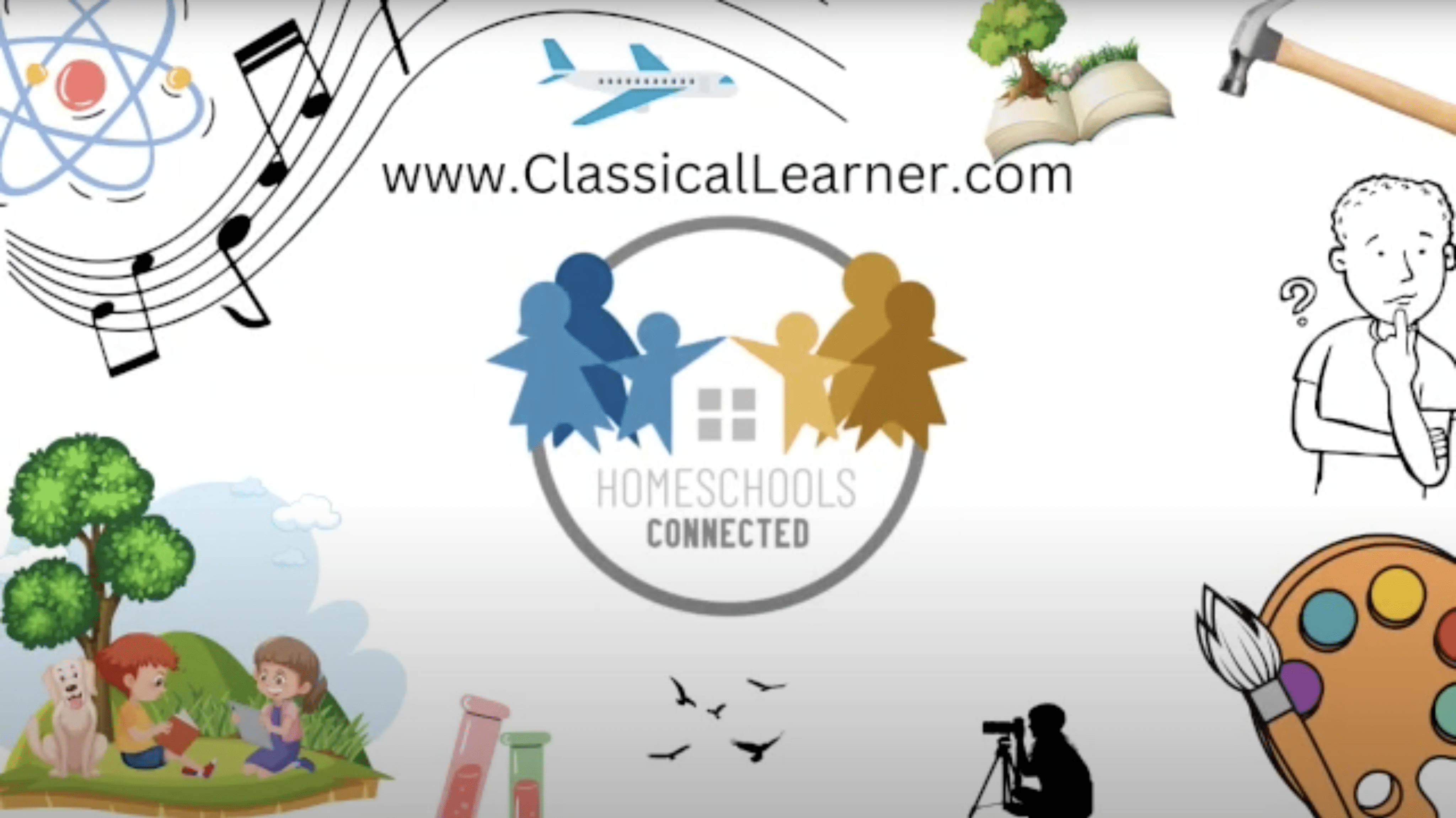 Homeschool consultant and author Brett Pike started the company Classical Learner. Brett started this path to top-tier Homeschool services by offering consultation to homeschool parents to help sculpt and nurture Homeschool programs for families just starting their journey.
He began to post videos online that went viral, talking about the issues with the public school system as well as various subjects and methods for implementing a Homeschool education.
Brett's philosophy focuses on critical thinking over memorization, stacking skills, and getting Children Entrepreneurial experience in the real world.
He attests to utilizing a child's passion for stacking skills leading to entrepreneurship.
For example, at the most recent Beartaria Times festival, he talked about a child passionate about photography. Parents can nurture that skill into the experience needed to start a business and then stack additional skills such as marketing, web design, graphic design, sales, and more.
His online presence is multiplying with his unique ability to design lesson plans that bring education into the real world.
Instead of just learning math, he encourages reinforcing that math with living practice.
Want to know the area of a rectangle?
Make a garden box and reinforce those math skills, along with carpentry!
His methodology and philosophy are highly sought after as the go-to Homeschool program for parents wanting to nurture their children's education with real-world skills and entrepreneurship.
Classical Learner launched Homeschools Connected in 2021. He brought together Homeschool families across the U.S. into a private discord where they could connect with other local families and access his courses and daily lesson plans.
His company's growth brought strategic reinvestment in the areas his members hoped for improvement.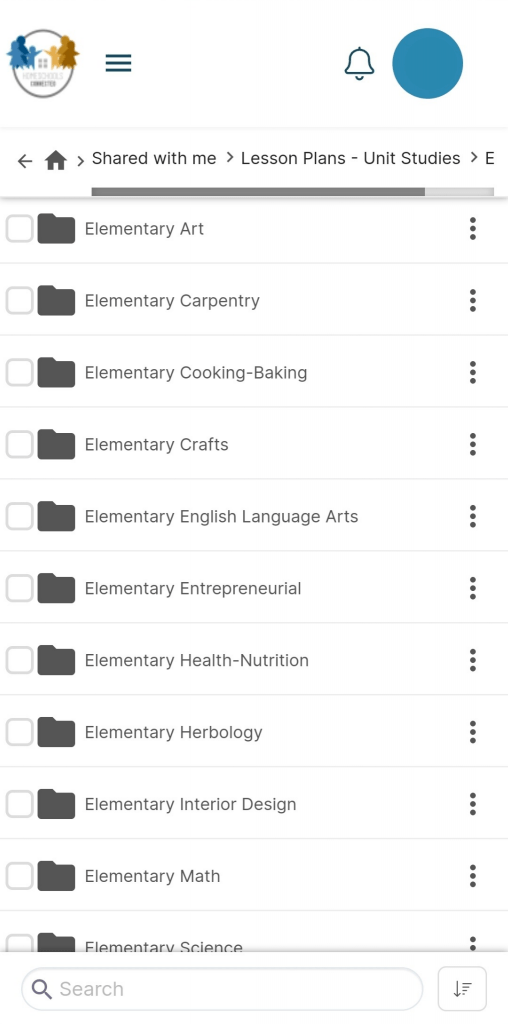 To better cater to a more productive user experience Classical Learner launched the Homeschools Connected portal that will allow members to navigate a clean, user-friendly design to better experience courses and well-organized lesson plans.
"The launching of the Homeschools Connected platform is a special achievement because its creation is the result of our initial members' belief in me… and their support which made investing in the platform possible. Building Homeschools Connected on discord was a good start, but it wasn't the right platform for the full curriculum we are building now. The new Homeschools Connected portal is organized, easy to navigate, and will allow us to expand in previously unimaginable ways. These achievements are what winning looks like; it's about building parallel systems so that parents, children, and good people don't have to rely on the beast system."

Brett Pike
We are incredibly happy for Brett and Classical Learner!
Many of our members on The Beartaria Times App are also members of his program. We believe in his vision and love seeing his success.
We encourage all Homeschool parents to try it and join his Homeschools Connected Community. We can only see him grow and continue to offer highly valuable products and services in the future.