Our Magazine Team Releases Details On Issue #3 Of The Beartaria Times Magazine
Early this week our magazine team released information on the third issue of our magazine.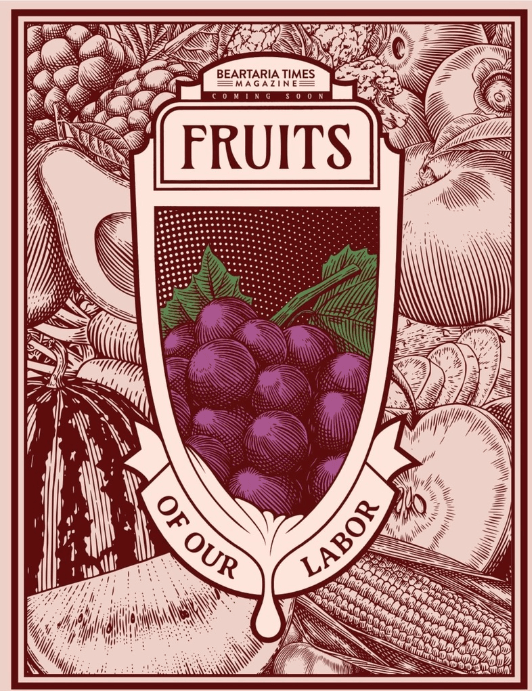 Early this week our magazine team released information on the third issue of our magazine. As our magazine content is sourced from our community to share information, stories and resources, our team also made a call for anyone that wants to participate in the third issue of our magazine.
To be the first to hear from our magazine team make sure to follow @Magazine Team on
The Beartaria Times App (App.BeartariaTimes.com)
You will find their post below,
"Hey Legends,
As we finish sending out our second magazine, we are starting to plan our third issue.
We have learned a great deal with the first two and continue to progress, adapt, and recalibrate as we move forward.
We are still striving for most of the content to be resource-based, with tutorials, how-tos, and instructional articles. Beartaria Times has always been at its core, where we can learn from and support each other in various endeavors. Sharing information and talents in our diverse fields of expertise can be just what someone needs to gain the confidence to get started themself or take things to the next level.
The next issue will be called "The Fruits of our Labor." This theme continues to grow from our first two, "Origins" and "Planting Seeds."
We covered where we started and what we have done to get to where we are. Now it is time to share some of the accomplishments and bounties we are beginning to reap from planting those seeds.
Are you harvesting the fruits from the work you put into your physical and metaphorical gardens? Did you build relationships locally to strengthen your local tribe and grow your wealth of community? Have the skills you have learned recently or not so recently paid off in ways you can share to inspire others?
Comment below if you want to be involved, what you want to write, or what you want to see in this next issue. We would love to see content that is resource based that also tells a personal story of perseverance and triumph. We are always open to new ideas. Let's get the discussion on our third issue started.
*Featured image is a place holder for our next cover not yet released.*"
We are so happy to see people enjoying our magazine and sharing it with others. If you would like to contribute, the best way is to reach out to @Magazine Team on our community app. Showcasing your skills, knowledge and experience on our app is a great way to get noticed. Let us know what you would like to see in our third issue and we will do our best to make it happen!
Until next times,
Keep crushing!
Sincerely,
-The Beartaria Times
"The Donkey Who Carried The Ark" – A New Children's Book by HandDrawnBear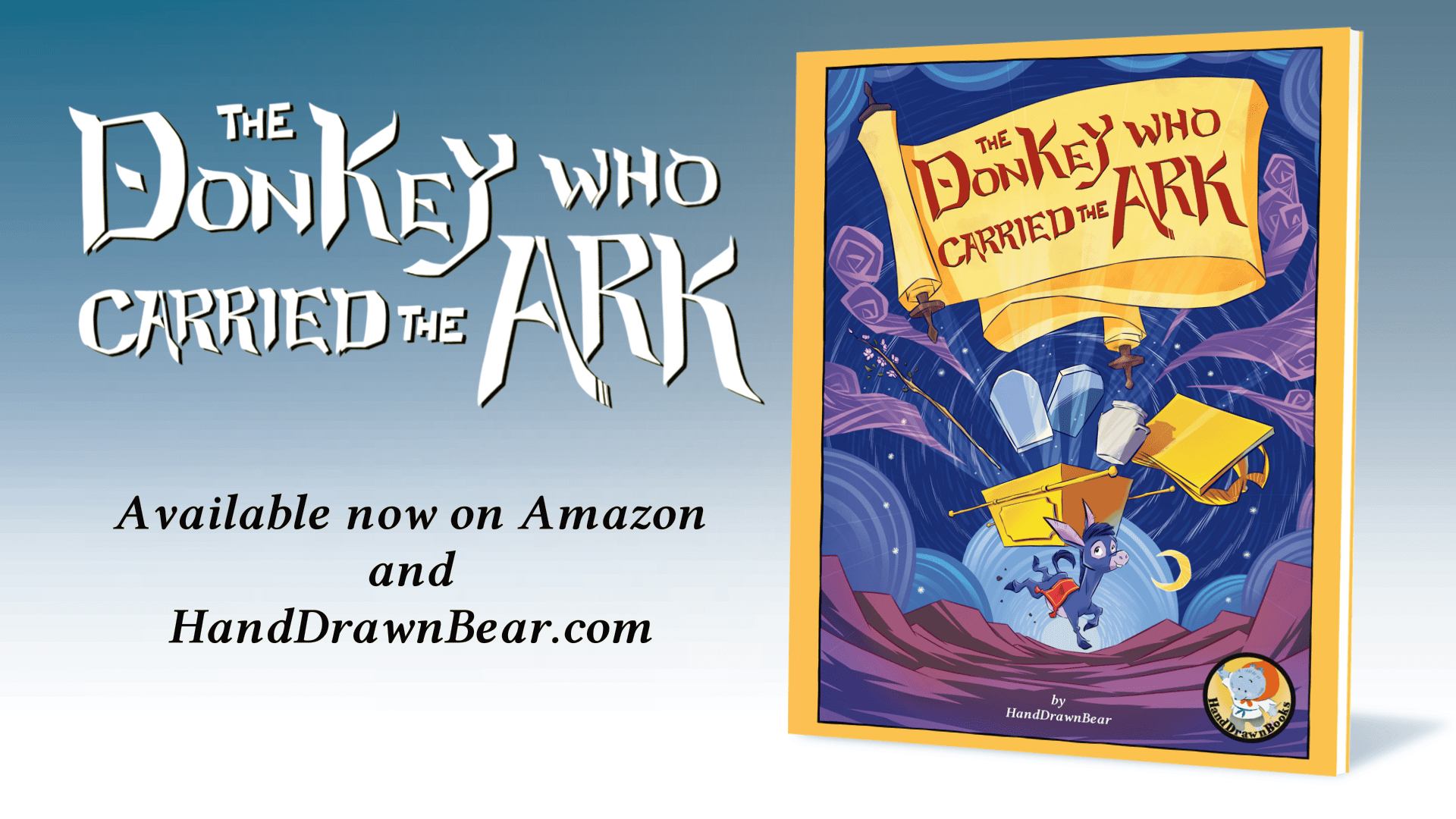 A beautifully illustrated Christmas poem for the Beartarian family libraries.
It was Christmas Eve.
The Ark has been found.
Can this little donkey deliver her safely to Bethlehem?
This nativity poem walks through the prophecies concerning the birth of Jesus of Nazareth and his ministry, bringing the Christmas story to life with luscious illustrations.
A powerful way to help children put the Nativity of Christ in the grand context of the Biblical narrative, this book is designed to engage the imagination of a young child with beauty and help older children meditate on the life of Jesus through the poem.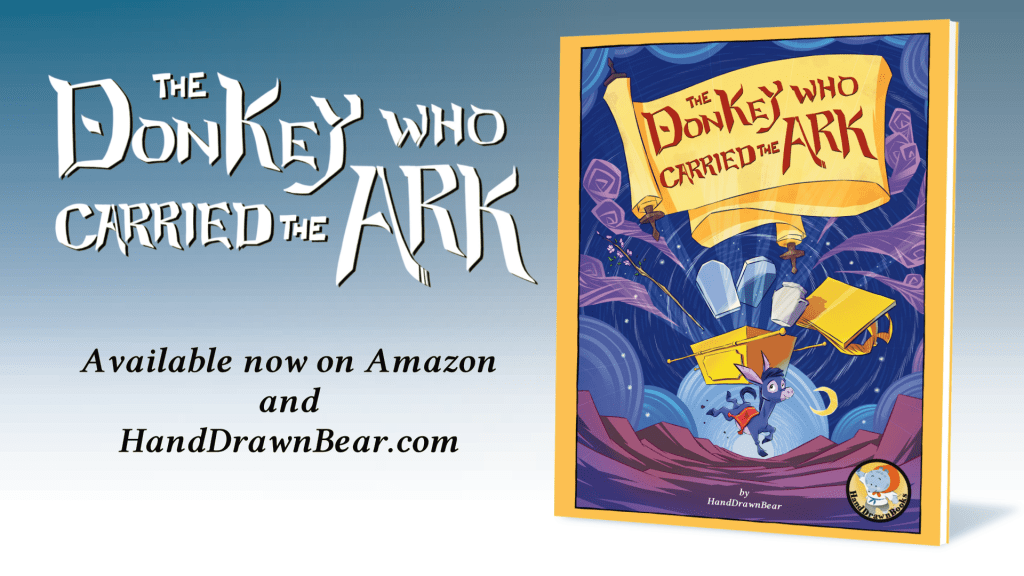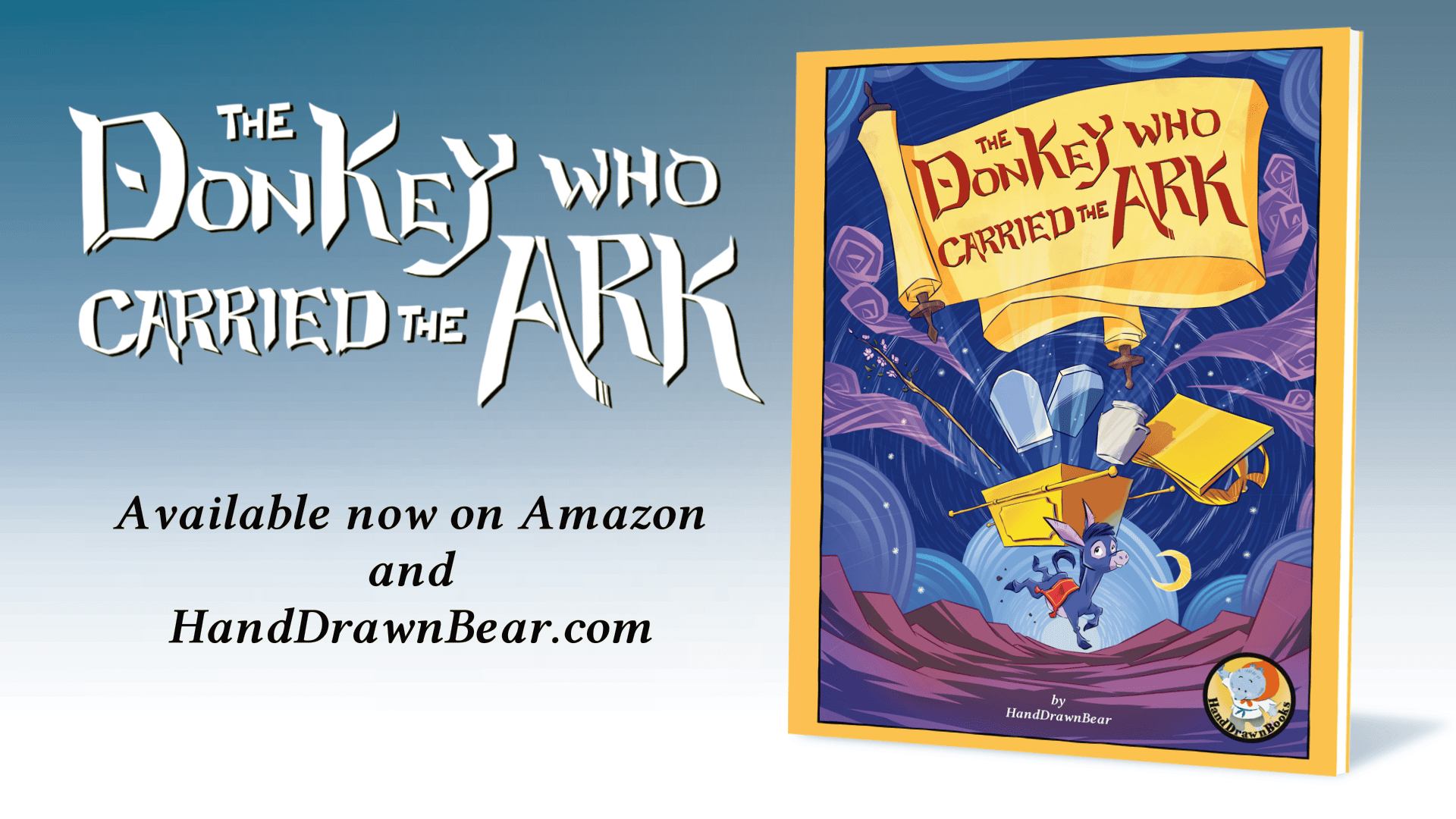 It is available on Amazon in softcover https://mybook.to/DonkeyArk
And in hardcover at https://handdrawnbear.com/
There is a First Time for Everything: A Lesson from a True Hunter
That evening as I sat down for supper, I watched as the snow began to fall, and after heartfelt prayer of thanksgiving, pork and sauerkraut never tasted so good.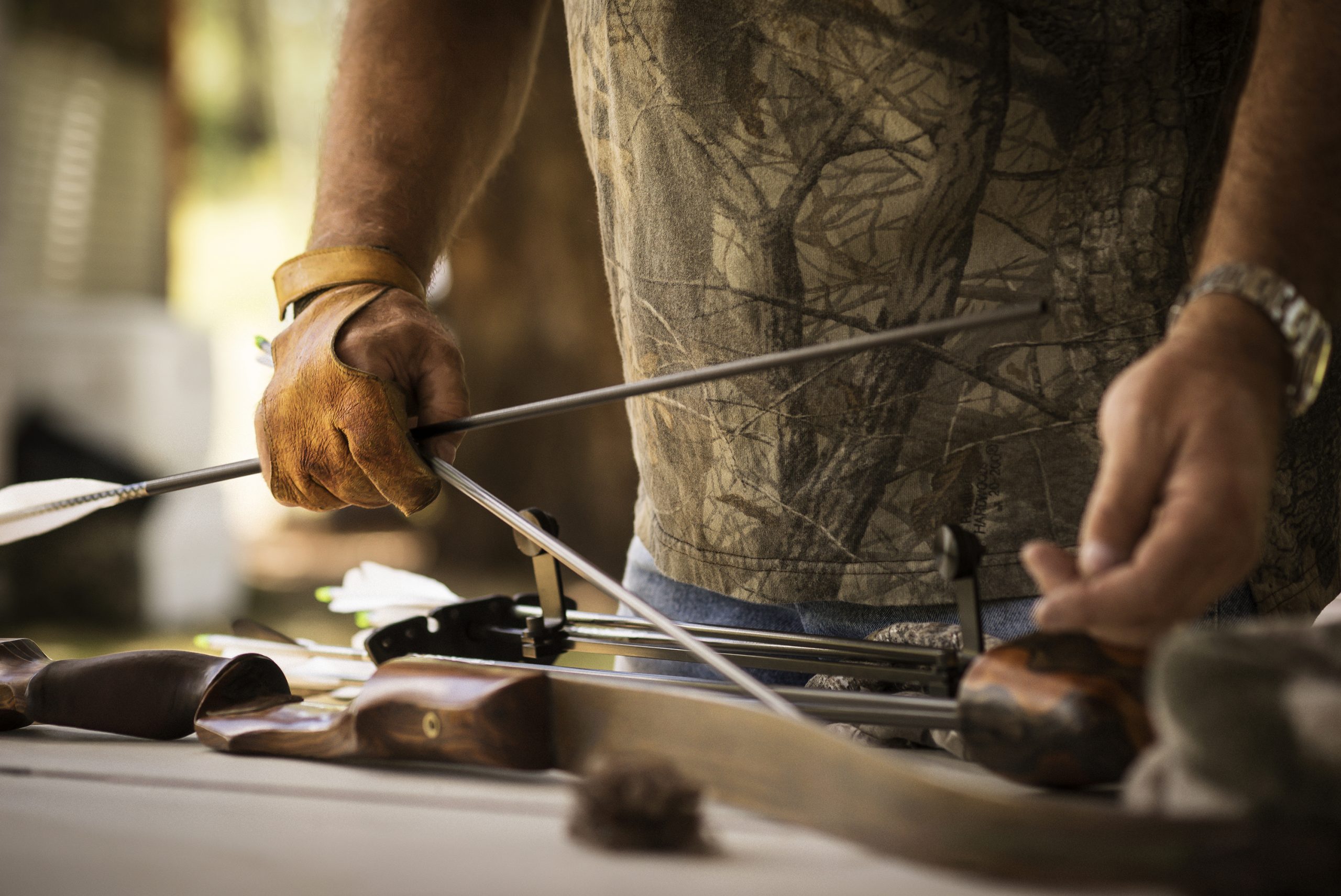 By: Longbow Bear
Every archery season is a new learning experience. Whether it's learning how the deer move through at a new stand location, how the cuts and draws in a mountain can manipulate the wind direction, or calling to a big buck that is outside of bow range. This year was no different. My week-long "rutcation" started with two warm days, but as Monday rolled around, the temperatures plummeted, putting bucks on the move searching for does that have come into heat. Monday was a blast, having two encounters with big 8 points, one in the morning and one in the afternoon. I found the short end of the stick with both bucks as the wind swirled, and eventually, both of them nosed me before giving me a clean shot. Tuesday morning picked up right where it had left off the day before. It was cold and crisp, 25 degrees, frosty, and very little wind. Perfect. It didn't take long for things to get busy in the woods. A little after daylight, I let a series of doe bleeds mixed with a buck-tending grunt echo down the mountain. It's one of my favorite blind calls to make. It gives an illusion that a buck has found a hot doe and is tending her.
I've had good luck in seasons past at piquing the interest of a buck I couldn't see to come to take a look. This was the case; minutes after making the call, I heard the crunching of leaves and a twig crack behind me. I arose from my seat, pulled my bow from the hook, and anxiously waited to lay eyes on what was coming through the thick. He cautiously made his way, zig-zagging through thick laurel and downed pine trees, finally showing himself and coming to a stop at 23 yards.
Getting dangerously close to directly downwind, I took a shot through a small window. My aim was true, but the location of the deer was less than desirable.
I put my pin a little too far front and caught some shoulder blade. As my arrow struck the deer, it gave a loud crack with what looked like little penetration. As I watched him run off with my arrow sticking in him, I felt sick to my stomach. What did I just do? Did I just wound a buck without making a fatal blow?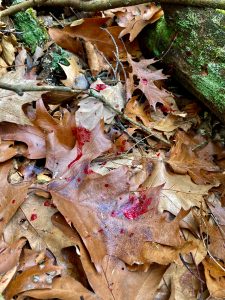 I gathered myself and got down from my tree to look and assess the damage. I found decent blood where I had hit him, my arrow was lying 10 yards from first contact, and if the blood on the arrow accurately showed penetration, I had about 8", which was plenty to reach the vitals, but I couldn't be sure, in my mind replaying the shot it didn't look like that had been the case. I began to track, finding little spots of blood and upturned leaves as he was on the run. After tracking him for the first 100 yards, I saw no sign of him stopping. It was time to back out and regroup. I walked the ridge back to my stand location. I felt terrible, gathered up all my gear, and hiked back down to my truck. After a two-hour coffee break with a lot of nervousness and second-guessing, I geared up and went back in to track him.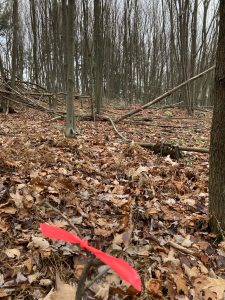 This is something I have not had to do up until this point in my hunting career. I've been fortunate enough to either have clean misses or deadly hits. I returned to where I had stopped, marked with my arrow stuck in the ground. Using pink ribbon, I slowly marked his travel, every spot of blood got a stick and some ribbon.
As I scoured the forest floor for drops of blood, a motivation kicked in, and the sickening feeling that I currently had started to fade with every drop that I found. Stick ribbon, stick ribbon, it was starting to be fun. Every now and again, stopping to take a break and look back at how he was weaving his way through the woods. He went about 400 yards across the ridge before hooking down into the thick laurel, where he eventually came to rest. I felt a lot of relief and gratitude when I finally saw him lying there. A hunter cannot have a worse feeling than to mortally wound an animal and never recover it. I've yet to experience it, and I hope I never do, but that risk comes with hunting, especially with a bow. Happy to get him back to camp, skinned out, and hanging ready for processing tomorrow. That evening as I sat down for supper, I watched as the snow began to fall, and after heartfelt prayer of thanksgiving, pork and sauerkraut never tasted so good.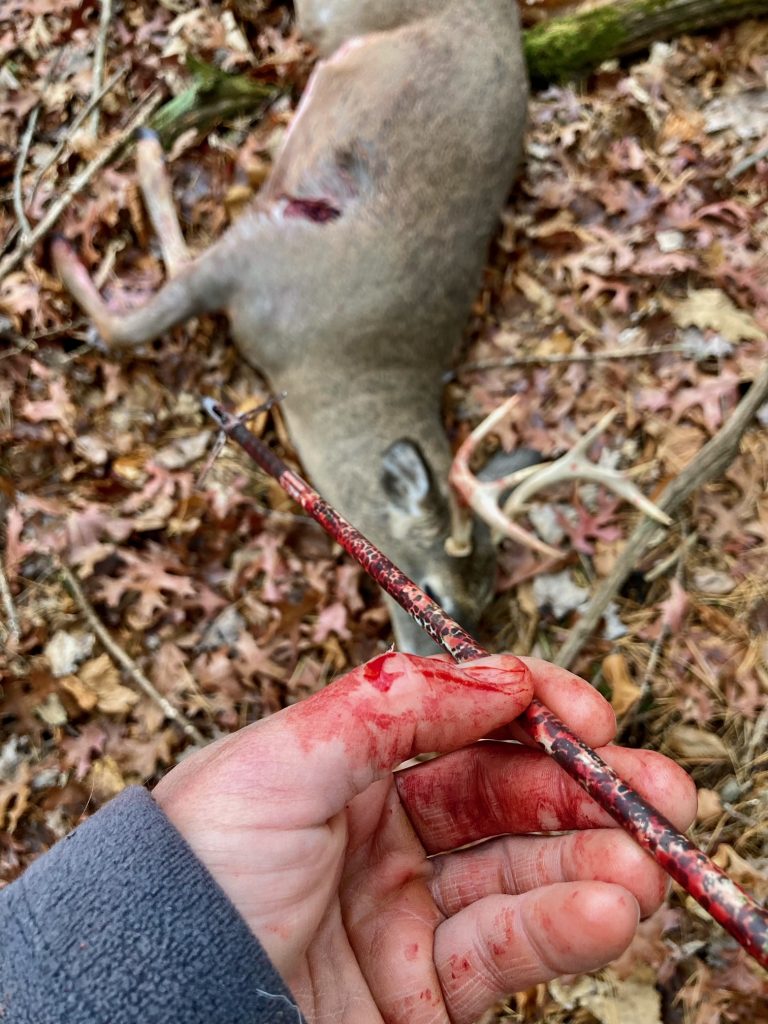 To any new hunters that find yourselves in that scenario, go look for blood and assess the damage at the place where the animal was when it was first hit. Find a trail and mark it. If there is any question on your shot placement or you didn't see or hear the animal crash. Pack out and give it 2 hrs before further tracking. The last thing you want to do is to keep pushing a hurt animal. A mortally wounded animal will usually head toward water or a thick area to find a spot to lie down. By not pressuring the animal, he will inevitably lie down and die as peacefully as possible. This is the best-case scenario now that you have made a less-than-perfect shot. I hit one lung, and this buck still managed to go 400+ yards from where I hit him.
Brett Pike- Founder of ClassicalLearner.com Launches New YouTube Channel
Homeschools Connected covers classical education and the classical trivium, Montessori, Charlotte Mason, and Unschooling.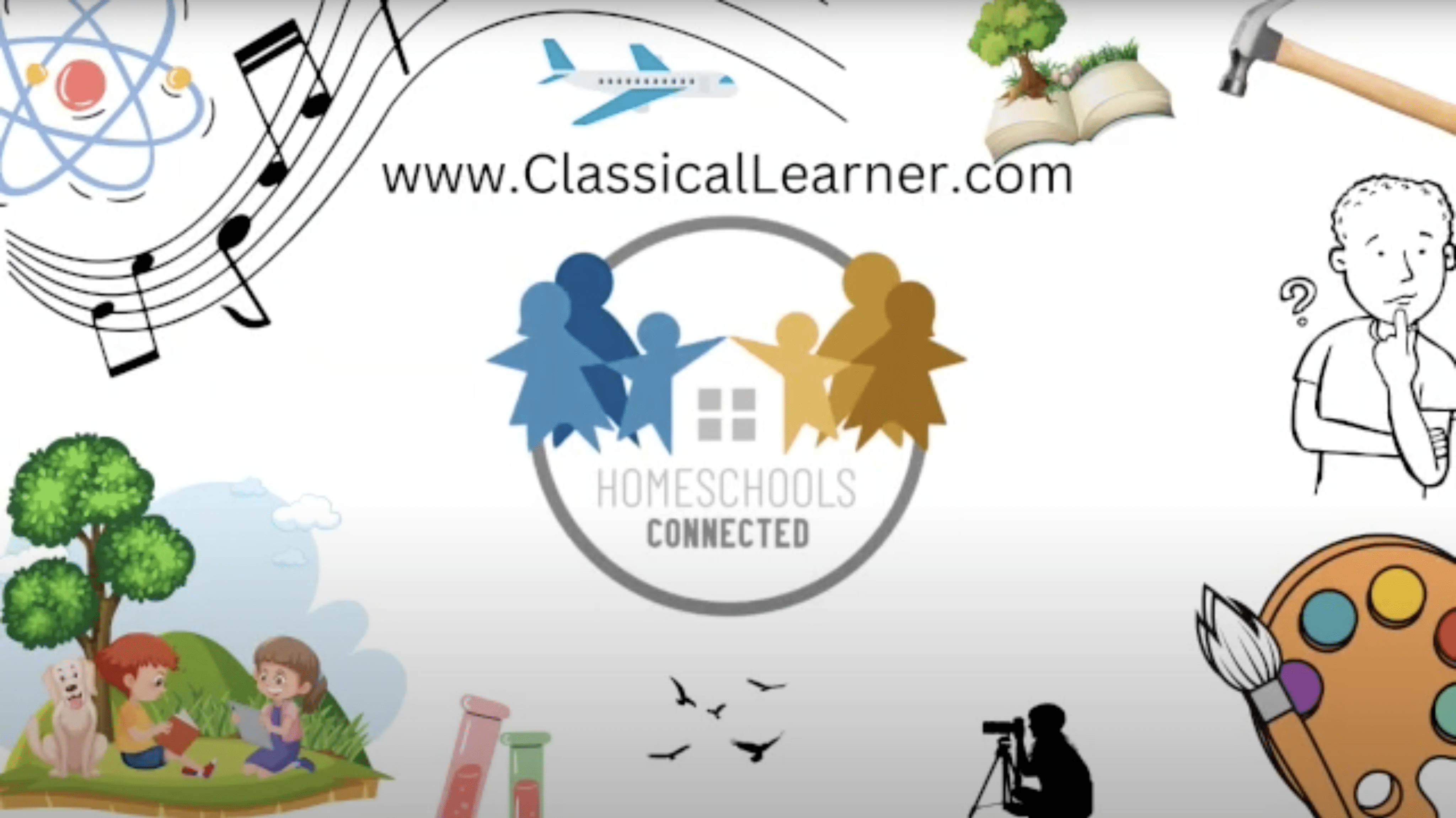 Homeschools Connected covers everything homeschool, homeschooling, alternative education, and parenting. Brett Pike is the founder of the Classical Learner Homeschooling company, the creator of the Classical Learner homeschool curriculum, and the author of the Cubs to Bears children's book series. Homeschools Connected covers classical education and the classical trivium, Montessori, Charlotte Mason, and Unschooling.
In the first video, he covers Homeschooling, unschooling, and following the interest of your children to get them entrepreneurial experience. A talk on how to unschool, homeschool tips, and alternative education. How to follow the interest of your child, develop skills, and get them real-world experience. Children should have experience being an entrepreneur long before they have to decide if college is the path they want to take in life.
Find the new channel here:
https://www.youtube.com/channel/UCG3g-dVwW6_sO9JQl_17lJw/featured
Find Brett's website here: