The Future of Business
Jacob Telling shares his thoughts and experience on business opportunity.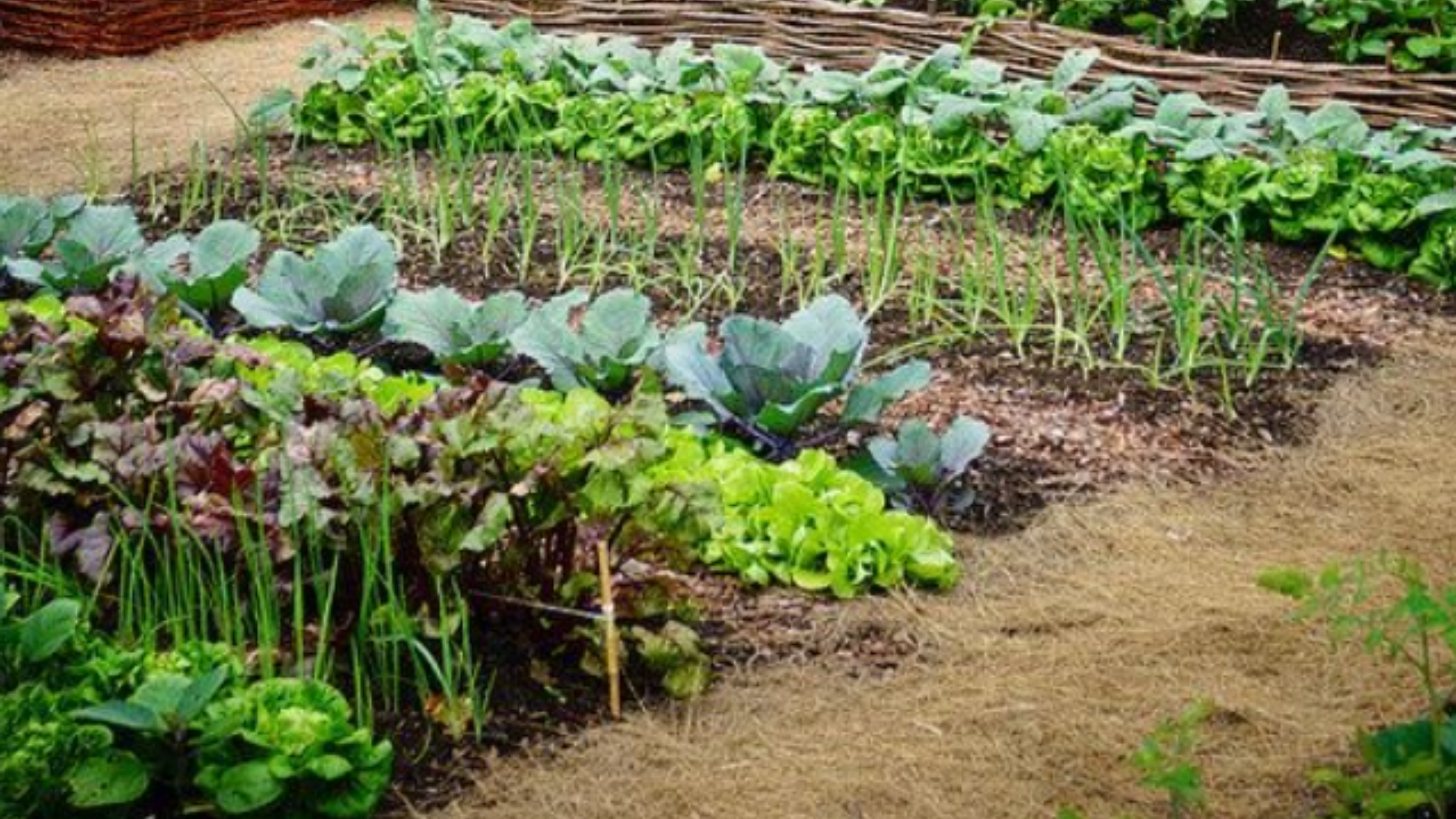 Despite popular opinion, right now is the best time for business. Or at least it can be. Amongst all this financial movement, there is enormous opportunity. Huge realm wide changes in the shape of the economic landscape are taking place. Mountains are being moved. Although it's true that many (debt-leveraged) businesses are shutting their doors, it's also true that many (antifragile) businesses have had their best year ever. This is especially true for brand new businesses that offer an honorable service. I fall in the third category. When the fearful consented to close their businesses, I did the opposite, opening one up. I started a small business building planter boxes out of the garage. It's been awesome. Empowering my community with their own means of food production is a great way to make some cash. This year I'm expanding: more than just providing planter boxes for pick up, I'm also offering in-ground gardens, delivery, and soil installation services. Prompted by @Libertysteadbear's brilliant comment about encouraging church gardens on the @Hanginwithbears livestream, I've put together the gardening version of a white glove turn key style garden program marketed at churches. At the push of a button, I do it all: planter boxes (or in ground beds), trellises, irrigation, seed purchases, planting calendar, garden plan, full installation, all of it. I want to provide churches the easiest possible opportunity to get in on the gardening game. I want to see churches become community leaders again, where they start using their space and their infrastructure to feed people high quality food and bring the community together. I have no idea how receptive my area will be to all this, but I'm happy to try because it's an ethical endeavor. And that's what really makes this the best time for business: the moral side of commerce is making a resurgence.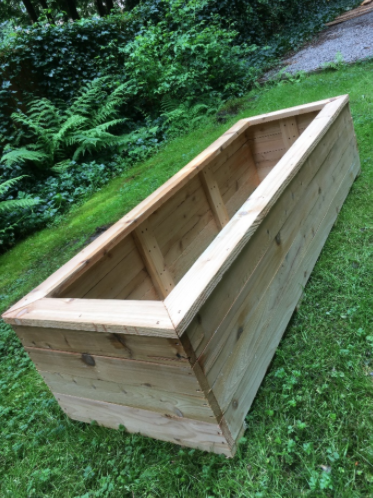 This is a sample from the flyer that I'm sending to churches:
Even if you put aside the health benefits, the financial return, and the unmatched quality, growing your own food still brings an aspect of biblical wonder. Churches are meant to be community leaders. And what better way to lead a community than to take tangible steps towards biblical living? With my faith, I believe that what the bible says is true: We are meant to toil in the field, and see our own food grow. We are meant to share in the great bounty and abundance that springs forth from rich soil and caring hands. We are meant to have a close connection with the glory of seeing creation do its work. It is the way of the honest Christian (and I'm sure many other religions as well) to build what is good, true, and beautiful. As a Christian, I hope to help others pursue this goal. As the owner of Backyard Eden, I've put together a garden program specifically with churches in mind. My offer is to install an effective, beautiful, bountiful garden for your church along with a customizable seed kit and planting schedule to take out all of the guesswork. It'd be an honor to help you lead the community by building your very own Backyard Eden.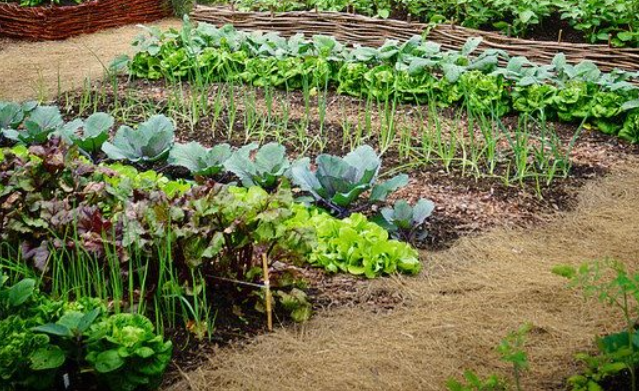 I guess that's what happens when a philosophising author takes a crack at designing a poster – it turns into something that more closely resembles a motivational speech… But I can't help it! It's in my passionate nature to get to the heart of the issue. I've noticed that this can get lost in translation. For example, sometimes when I say that this has been a great year, my enthusiasm gets internalized as a kind of forced idealism. People hear my passion as an optimistic half-truth… but this isn't the case. I'm speaking right down to the core. I fully believe it when I say it; what's been happening lately is a blessing. We're learning from stressors, and waking up to the authentic, transparent version of reality. What follows is a more honorable existence. For our diligence in pursuing the truth, what a breath of fresh air this whole process has been. Now, the authenticity is exhaling out into all sorts of realms. On the financial side, since marketplaces are driven by demand, the moral fabric of the vendor is woven by the thread of the vendee: with enough authenticity, moral buyers make for moral sellers. The two are inherently connected. Since a core part of the Beartarian ethic is to aim for moral truth, and since the world is waking up to the reality that moral living is important, right now we have the best opportunity to enjoy the process of building an honorable business. And what other kind of business would you want to be apart of anyhow? Given everything that's gone on, we have a wonderful opportunity to weave communities, infrastructure, and supply chains together with integrity. So forget the popular opinion of the mainstream. Forget financial naysayers. And especially forget about all the spiraling despair people have expressed about economics… because right now really is the best time for business.

Much love everybody,
Jacob Telling
Website: JacobTelling.com
Beartaria Times handle: @Runnerbear
How Dare You is available on my website, online, or at your local bookstore if you phone in and order.
Our Magazine Team Releases Details On Issue #3 Of The Beartaria Times Magazine
Early this week our magazine team released information on the third issue of our magazine.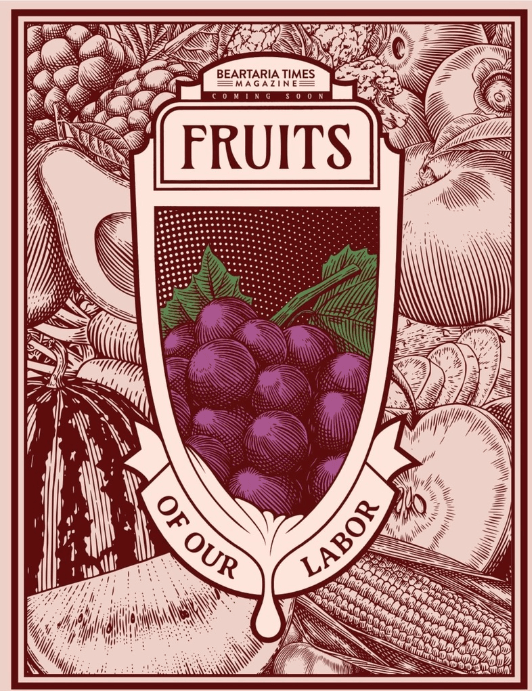 Early this week our magazine team released information on the third issue of our magazine. As our magazine content is sourced from our community to share information, stories and resources, our team also made a call for anyone that wants to participate in the third issue of our magazine.
To be the first to hear from our magazine team make sure to follow @Magazine Team on
The Beartaria Times App (App.BeartariaTimes.com)
You will find their post below,
"Hey Legends,
As we finish sending out our second magazine, we are starting to plan our third issue.
We have learned a great deal with the first two and continue to progress, adapt, and recalibrate as we move forward.
We are still striving for most of the content to be resource-based, with tutorials, how-tos, and instructional articles. Beartaria Times has always been at its core, where we can learn from and support each other in various endeavors. Sharing information and talents in our diverse fields of expertise can be just what someone needs to gain the confidence to get started themself or take things to the next level.
The next issue will be called "The Fruits of our Labor." This theme continues to grow from our first two, "Origins" and "Planting Seeds."
We covered where we started and what we have done to get to where we are. Now it is time to share some of the accomplishments and bounties we are beginning to reap from planting those seeds.
Are you harvesting the fruits from the work you put into your physical and metaphorical gardens? Did you build relationships locally to strengthen your local tribe and grow your wealth of community? Have the skills you have learned recently or not so recently paid off in ways you can share to inspire others?
Comment below if you want to be involved, what you want to write, or what you want to see in this next issue. We would love to see content that is resource based that also tells a personal story of perseverance and triumph. We are always open to new ideas. Let's get the discussion on our third issue started.
*Featured image is a place holder for our next cover not yet released.*"
We are so happy to see people enjoying our magazine and sharing it with others. If you would like to contribute, the best way is to reach out to @Magazine Team on our community app. Showcasing your skills, knowledge and experience on our app is a great way to get noticed. Let us know what you would like to see in our third issue and we will do our best to make it happen!
Until next times,
Keep crushing!
Sincerely,
-The Beartaria Times
What to Expect in Our Second Issue of the Beartaria Times Magazine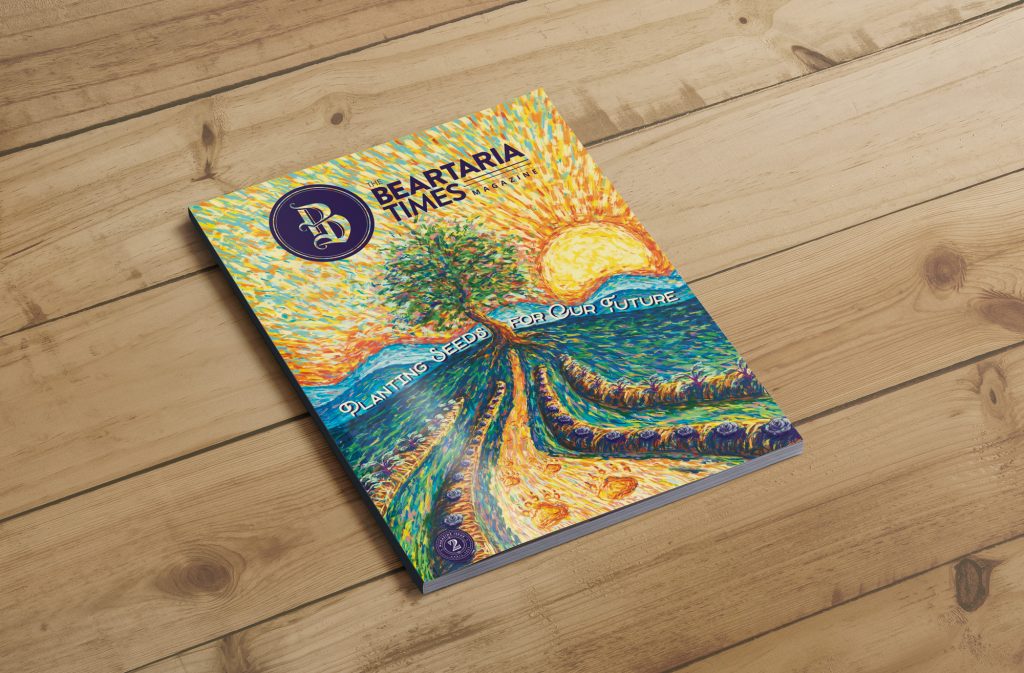 We are excited to announce the second issue of The Beartaria Times magazine! This second installment brings together community members from different backgrounds and experiences to share tutorials, knowledge, inspiration, and resources that we know our community will love and benefit from for years to come. We have compiled articles from the legends of Beartaria to build a catalog of information that will inform and inspire.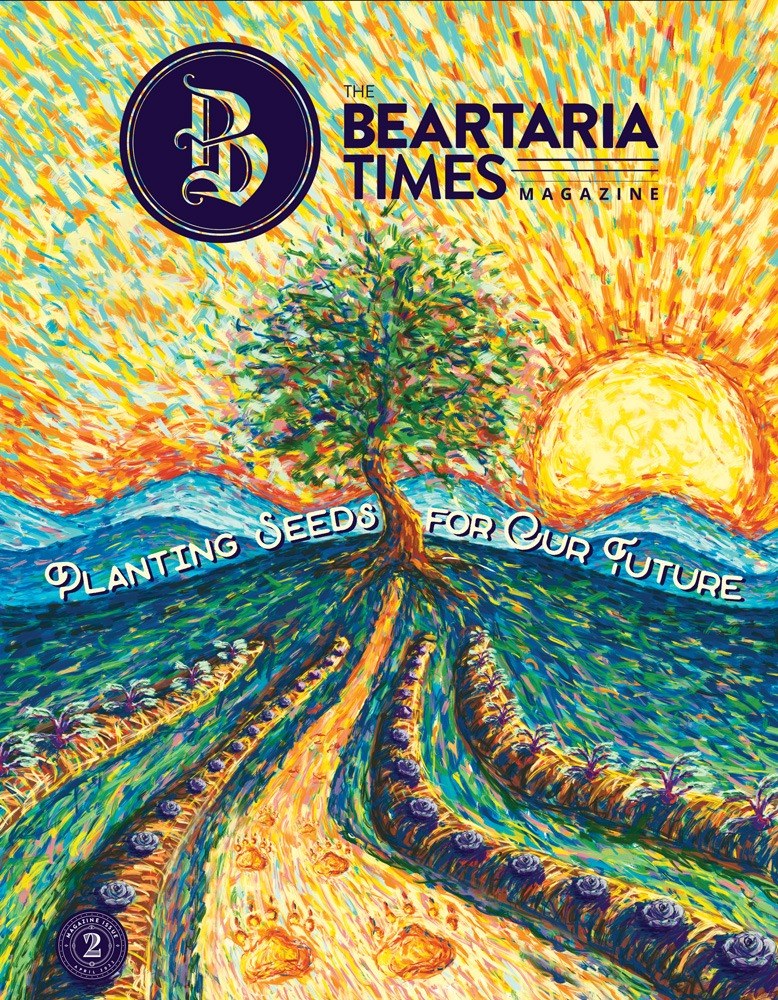 Some of the topics you can expect in this issue will include an intro to HAM Radio from the one and only Falcor. Mr. Permie Bear runs down ten ways to incorporate permaculture philosophy in your garden or homestead. The seeds of creation are sown in a piece by BearBrandt that takes you through the artistic design process. And Artos Survival's, WildMedBear gives us ten Wilderness Survival Essentials.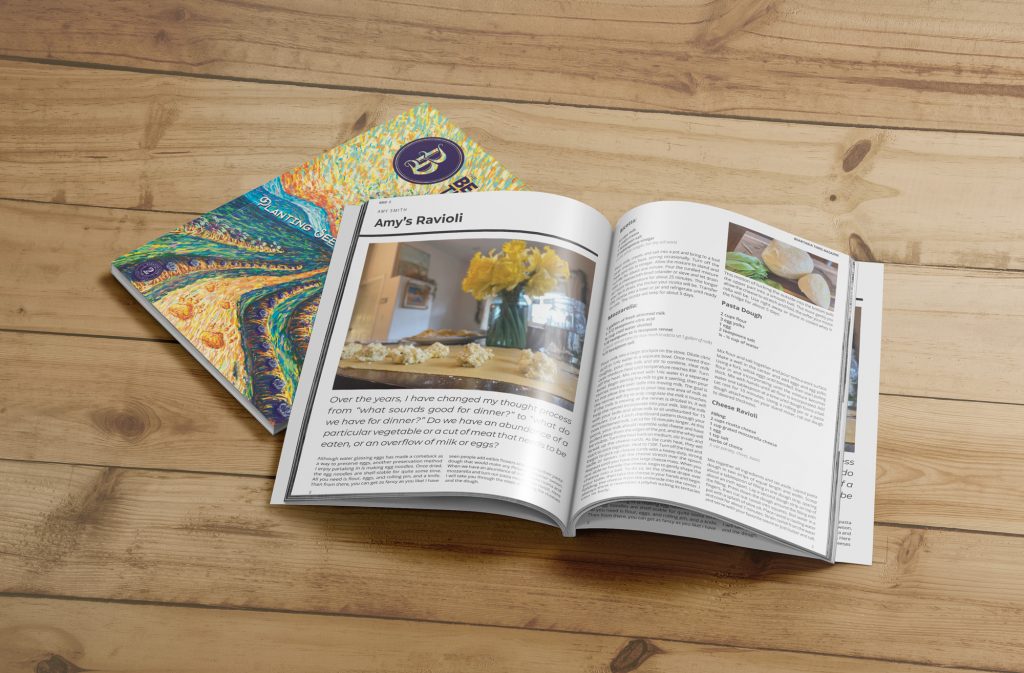 Big Sage Bear and Bolar Bear give us some insight into planting metaphorical seeds in their lives. While Orthodox Builder Bear lends some wisdom on how we can all benefit from continuing to do business with Babylon. And there is so much more!
Like before, this magazine will be a limited run based on the pre-order numbers. We are happy to have lowered our pre-order cost to $24 per magazine, and we reduced the Canada shipping cost to $9 instead of $15. For total transparency in sharing our goals, some magazines of similar physical quality sell for $12-$15 but print millions of copies. We believe we can begin to get our price more competitive if we sell around 10,000 copies. By supporting our magazine and pre-orders, you help us continue to lower the cost. We would rather sell many magazines at a low price and get good information out there!
We want to thank all of our contributors for making this another fantastic issue!
You can still pre-order a copy before Friday, April 29, at 9 pm PST.
The future is bright for The Legends of Beartaria!
Until next time, Keep Crushing!
Onward!
Sincerely,
– The Beartaria Times
The Beartaria Times First Magazine Is Now Available For Pre-Order!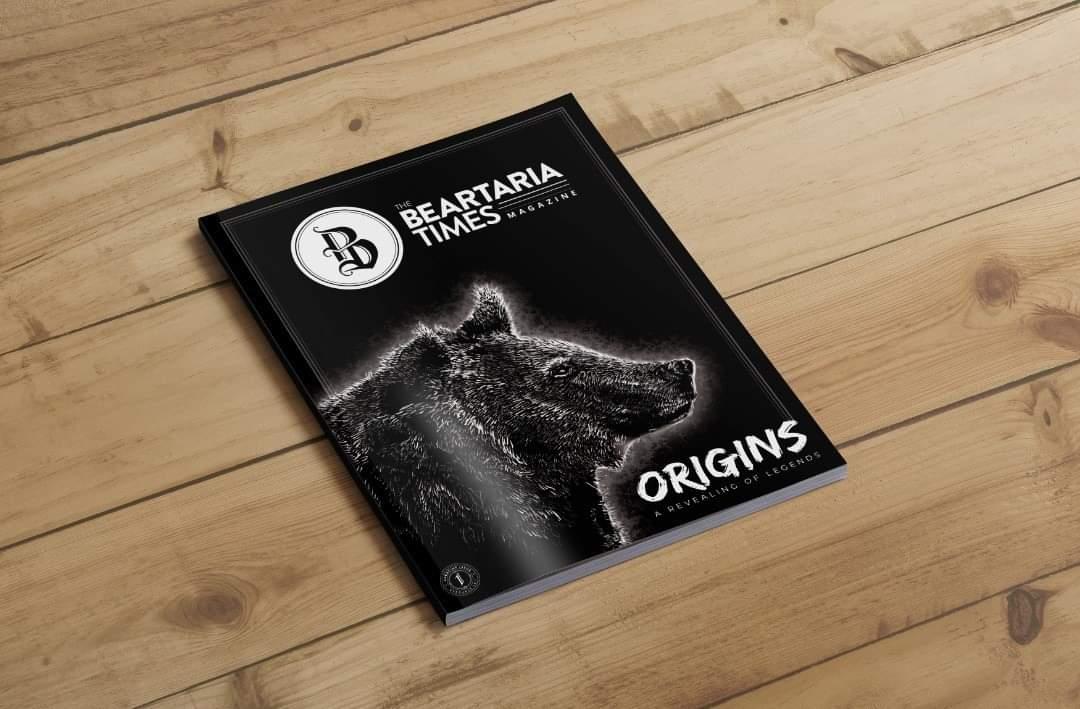 We are excited to announce that we are now accepting pre-orders for our first ever Beartaria Times magazine!
We are hoping this first 100 page magazine titled, "Origins – A revealing of legends" will be the beginning of a quarterly magazine series.
In this first issue we brought together community members from different backgrounds and experiences to share origin stories, experience, inspiration, lessons and resources that we believe our community will love and benefit from.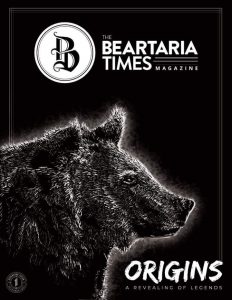 The Beartaria Times started as a free community news site that many generously donated to support which helped us launch our community app and it has been a huge success!
Supporting this magazine can help us secure an official editor to curate submissions for our website to continually and consistently share valuable articles as well as highlight businesses and entrepreneurs for free.
We can barely wait to share what we have planned for 2022 and this magazine can greatly help us get there.
We love being able to give a voice to legends and legends in the making, as well as offering a community app where a well intended community can come together to thrive!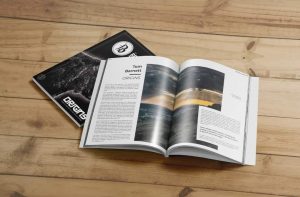 Our community app is an amazing piece of tech and we greatly appreciate all the hard work done by those that made it possible. The community that comes together and gives their best to share and support the good, the true and the beautiful things in life is what makes our app so enjoyable and valuable to us all.
Thank you to everyone that has contributed to this magazine as it could not have been done without you, your amazing stories and lessons!
A special thank you to Copper Bear, Camera Bear and Nero Digital Design for driving this magazine forward and getting so many great people involved.
We are thrilled we are able to offer this magazine and are excited to share what's next,
The future is bright for The Legends of Beartaria!
Until next time, Keep Crushing!
Onward!
Sincerely,
– The Beartaria Times