Fancy Pants to Overalls
It's not all fresh carrots out of the ground and based moments in Beartaria, there is struggle. As each seed needs adversity to grow, the more it struggles the stronger it becomes.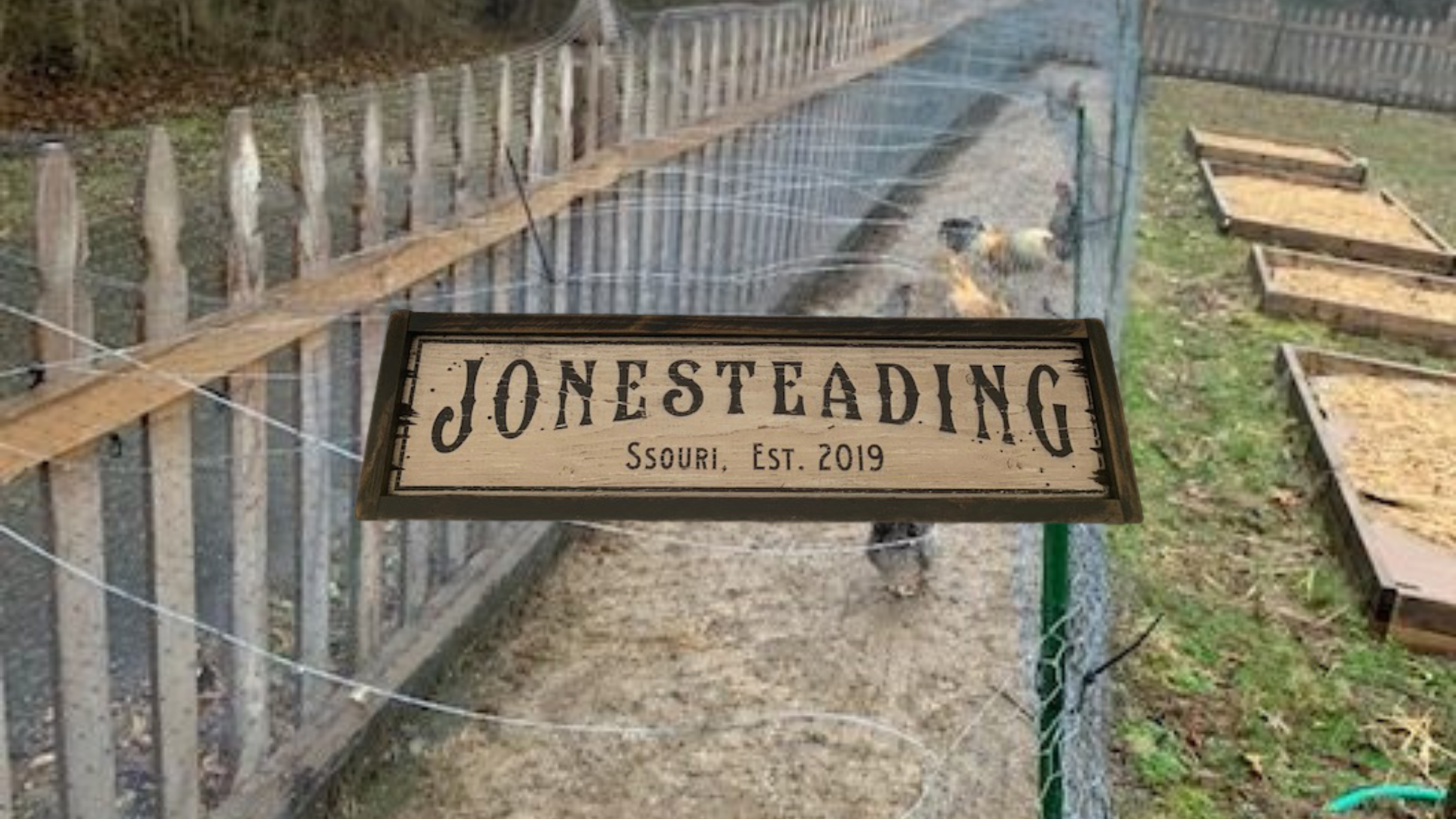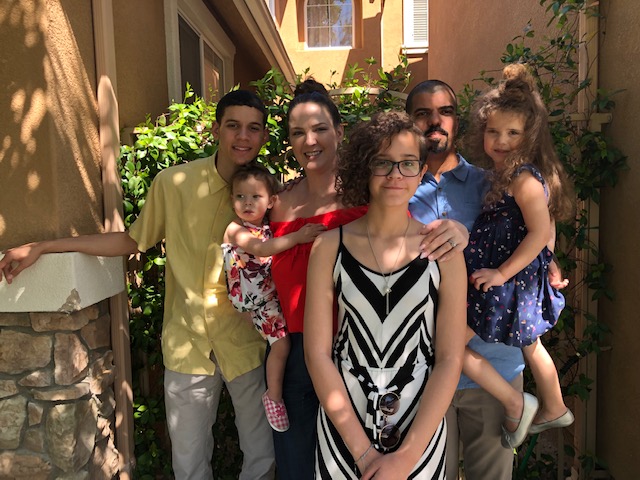 I had a dream, that one day little seeds will germinate as we procreate, this dream led the Bolar clan to pack up and leave Los Angeles where I was born and raised and take a leap of faith to move to middle America. We relocated to the rural part of a town of 8000 in Missouri. The laws are as based as they come in Babylon, the land is cheap and available, and only a victim mentality would be frightened by the stereotypes that the coasts and the cities of Babylon have to say about the area we decided to settle.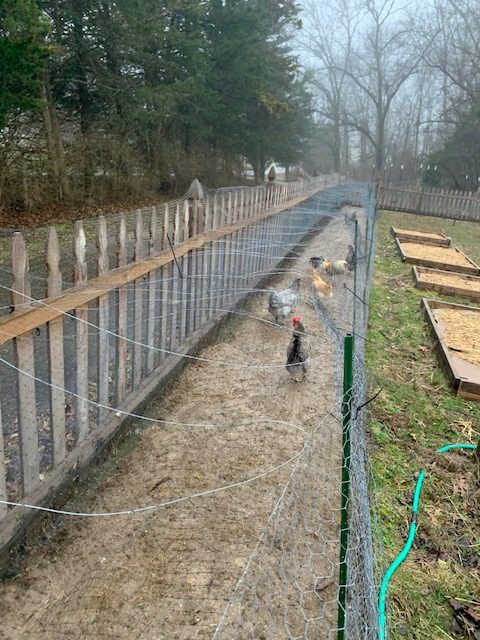 My wife and daughters had done some very small-scale gardening in our backyard that was mostly about fun for the kids and a cucumber or two to actually eat in about 2 sq. ft. I'm not good with following the advice I would give to all of you; start small, be realistic, and have fun with it. No one is having more fun than the bears, whether crushing in the culture war, in the development of our faith, or with our hands in the dirt. We did have fun but going BIG or going home is how I've always rolled so we went from 2 sq. ft to about 150 sq. ft, raised beds, a chicken area, coop, and chicken run around the garden for free ranging and bug protection. Mind you I work in Babylon and have no building skills or experience in gardening. We dove into the deep end and came out on the other side of our 1st growing season with as much success as lessons learned.  
We were successful in growing about 2/3rd of our crops but only successful in putting one third to good use. I have enough pickles to share with every bear across this realm but Brusselsprouts, corn, and a few other stables in the household were stillcoming from the grocery store.
Be thoughtful in what you plant; do you like it, will you eat it, how will you store it, when will it be ready for harvest, will it all be ready at once or spread out, and about 33 other things we should have figured out first.
Gardening is easy and complex at the same time and there are master gardeners amongst the bears that will be the 1st ones to tell you there is still a lifetime of learning in front of them. That's part of the fun; as bears we are meant to crush, and crushing takes effort and challenging yourself to grow; pun intended. Growing your own food is not just fun and great for your family's physical health but for your mental and family health as well. Sitting around watching a family movie can be fun, but watching your kids be a part of what your building for them and their future is priceless. Turn in their iPad and iPhones for some soil and seeds. Endless family bonding and growth will not only make your insides healthy but the health of your family as well.
It's not all fresh carrots out of the ground and based moments in Beartaria, there is struggle. As each seed needs adversity to grow, the more it struggles the stronger it becomes. Think about what challenges you have. Not just bugs, dry spells, or flooding but are you and your wife on the same page, your kids, are you being realistic with yourself? Just as many lessons in this arena as when battling the squash bug without roundups "help". Babylon is a heck of a drug and just because you have dreams and new ideas for your future, doesn't mean you can or will want to leave it all behind. 
Being realistic is the best place to start.
It may not be too hard to take a week off and get your garden or other aspects of your homestead up and running. Have you thought about who is going to and how you are going to water, keep out pests, weed to stay away from Babylonian poisons? If you're going even further who will feed these chickens and milk the goats and keep it all up and running daily. The Homesteads that fail have big dreams that don't match their reality or reality of your Babylonian magic square standing.
Its great watching the Smiths Crush it, but that's a lot of hard work and going from zero to Ursa Manor overnight isn't in most people's reality.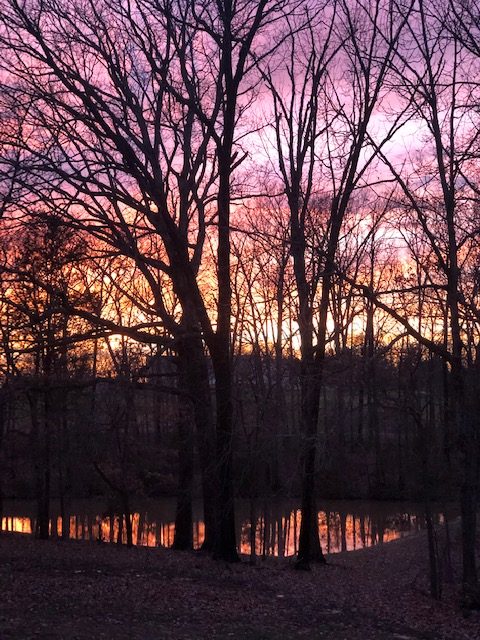 It wasn't in Owens reality, one fence post at time, one garden bed, one goat, it was a process and if you're like me the process can be overlooked. In hindsight that is the point, the process. The journey is the point that will lead to your destination and if you lead with logos in your heart and in your intention you may not get to where you planned but you'll get to where your supposed to be.  
This is not intended for the green thumb bears; this is intended for the droves of bears inspired by the crushing of our tent post and fellow bears. Crushing isn't always easy, but someone's got to do it. Approach this with love, not fear of supply chains failing. If you're going full homestead start with chickens, they are easy, and you don't know what real eggs taste like until they've come from the backyard. We've all spiraled and gotten caught up in some nonsense Babylon is currently perpetuating, so don't be so hard on yourself. But approaching anything including your 1st or 33rd growing season is so much better and sustainable when its about a lifestyle and not a toilet paper shortage.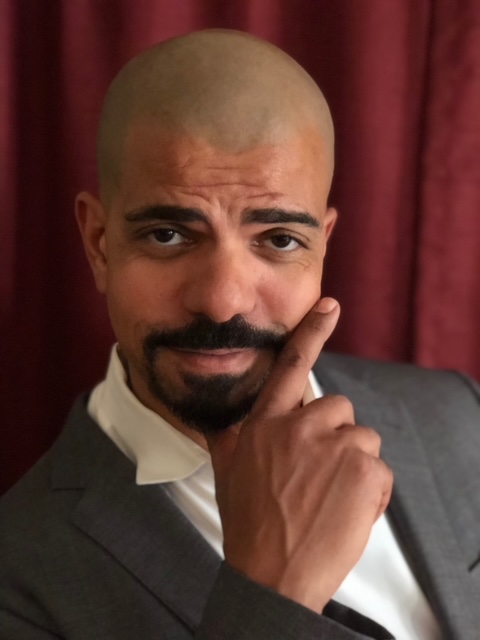 Keep Crushing Bears, this is just the beginning…
Bolar Bear  
Bear Trail Beef
One of those businesses with a crushing 2020 year is Winter's Farm owned and operated by Jordan and Hannah Winters.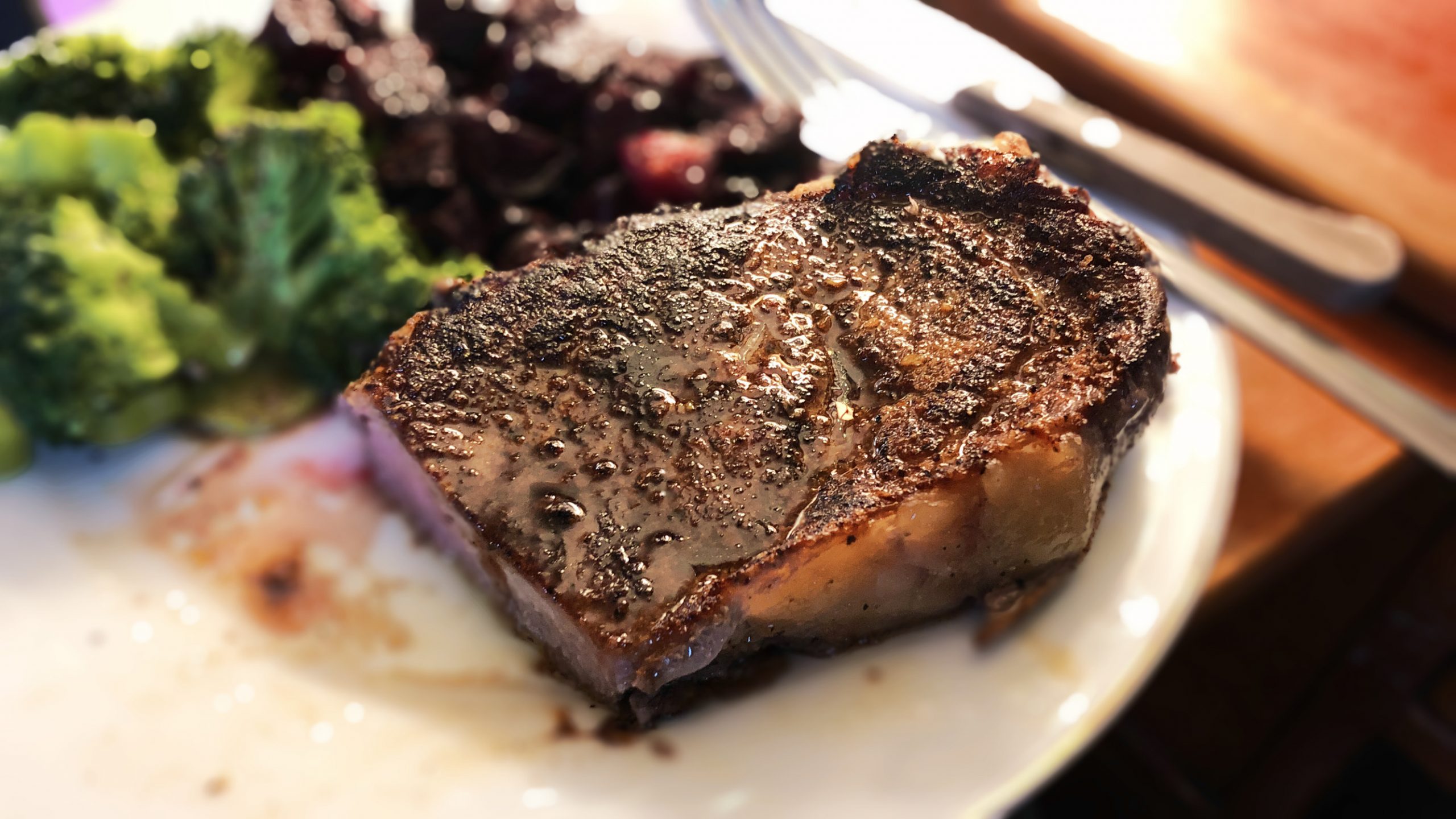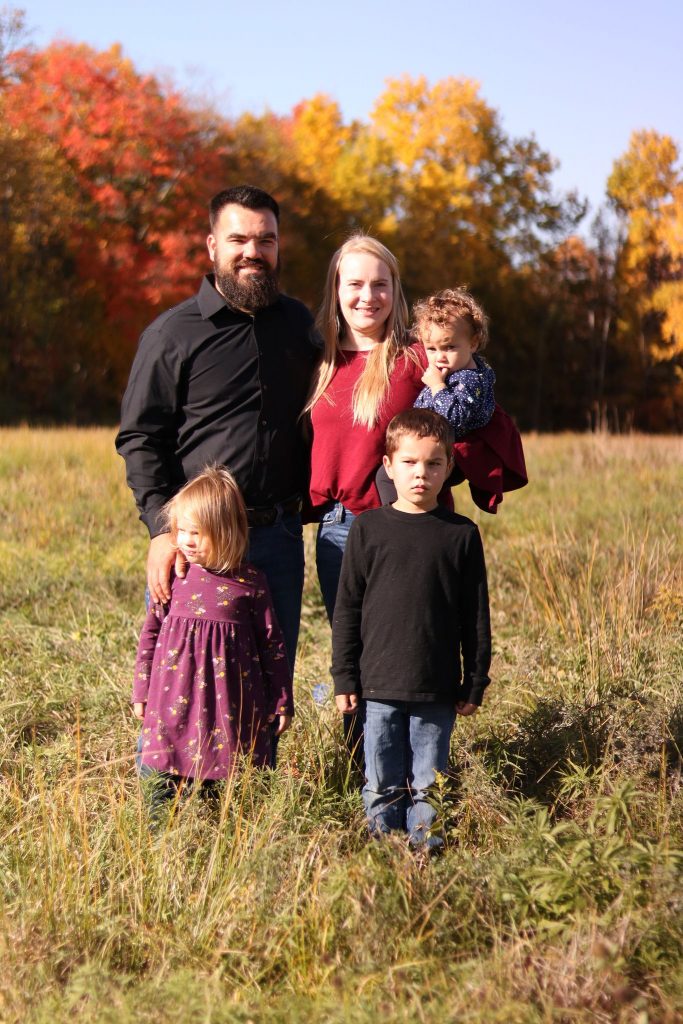 For many businesses 2020 was a year of hardship, struggles and loss. For the businesses in this community however, it was the best year ever. One of those businesses with a crushing 2020 year is Winter's Farm owned and operated by Jordan and Hannah Winters. Jordan and Hannah both spent their youth farming and started their current farm in 2015. They have provided grass fed and finished beef to their local community and have now added pasture raised pigs to the menu again. 
In late 2020 however they made the plunge and started Bear Trail Beef! Supporting our community is what we do best in the bears and like many we simply couldn't wait to purchase a package of meat from their farm. No strangers to mail order beef we jumped on the chance to place an order excited to support a small scale farmer and family. When the package arrived even the kids were excited to unbox it! We ordered the Beartarian Basics- Mixed beef bundle It was delivered promptly, well packaged and included a lovely family photo as a thank-you.  Included in the box was 10lbs of ground beef, 2 Tenderloin Medallions, 2 Delmonico/Ribeye Steaks, 2 NY Strip, 2 Sirloin steaks, 2 Roasts of their choice (we got a chuck roast and a shoulder roast). Each vacuum sealed package of beef was a stunning deep red color with beautiful marbling.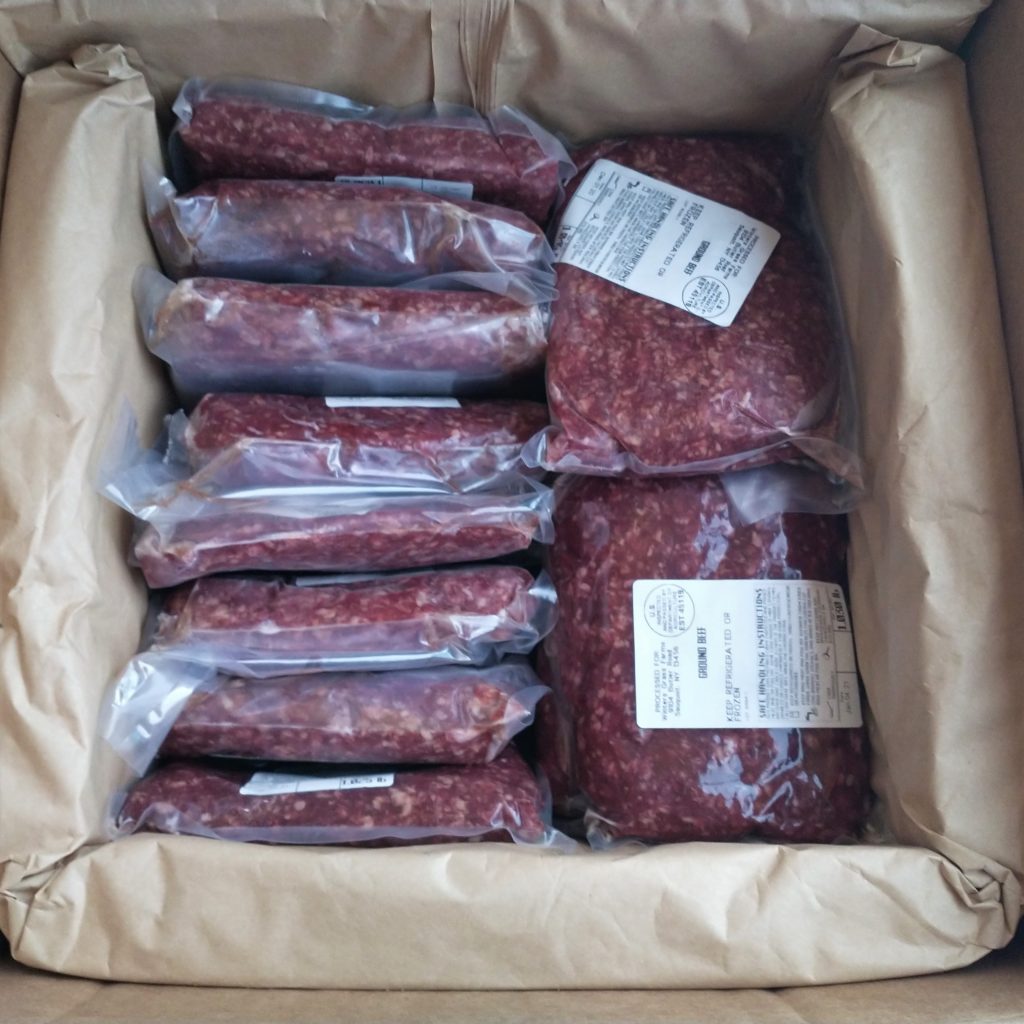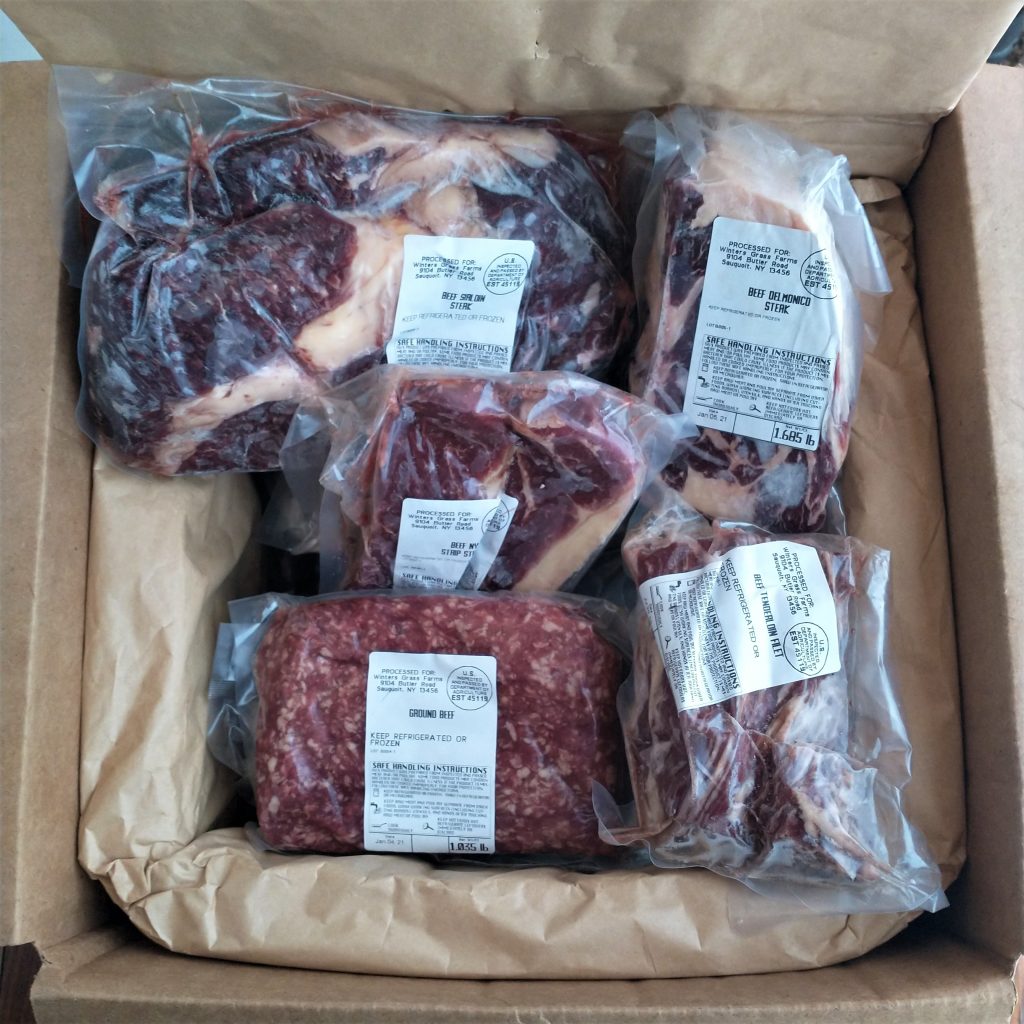 We have been purchasing grass fed beef for some time now and even just by the color you can see the difference between the beef from Winters Farm and the beef we had purchased. The steaks cooked beautifully to a wonderful rare to medium rare with ease. The ground beef was phenomenal and appeared more natural and unprocessed than any other ground beef we had tried yet. Everything was delicious and nourished our growing family well. The best part of the deal was knowing these animals lived a good life and that our purchase was helping to support a family like ours that was out there providing bears an essential service.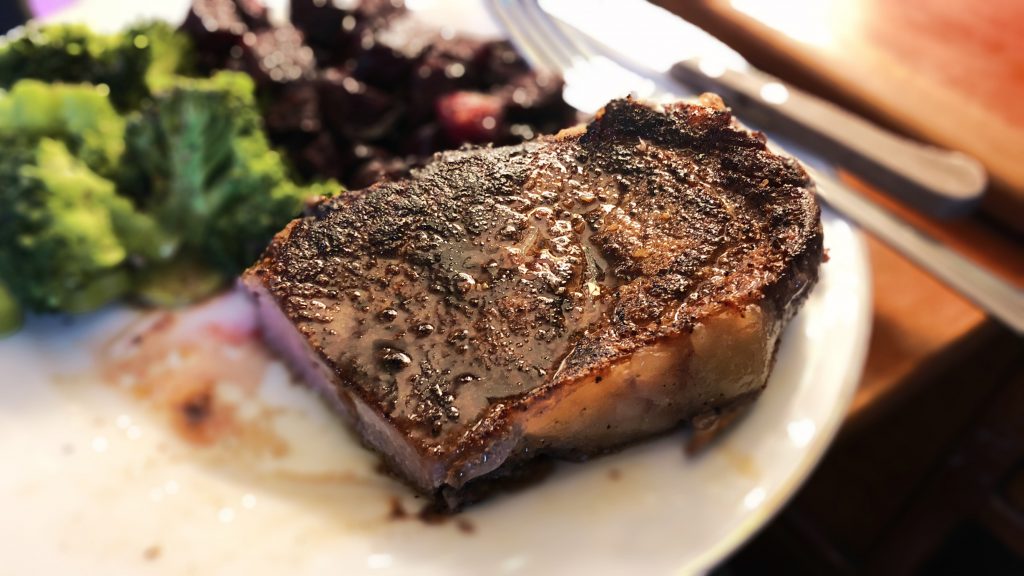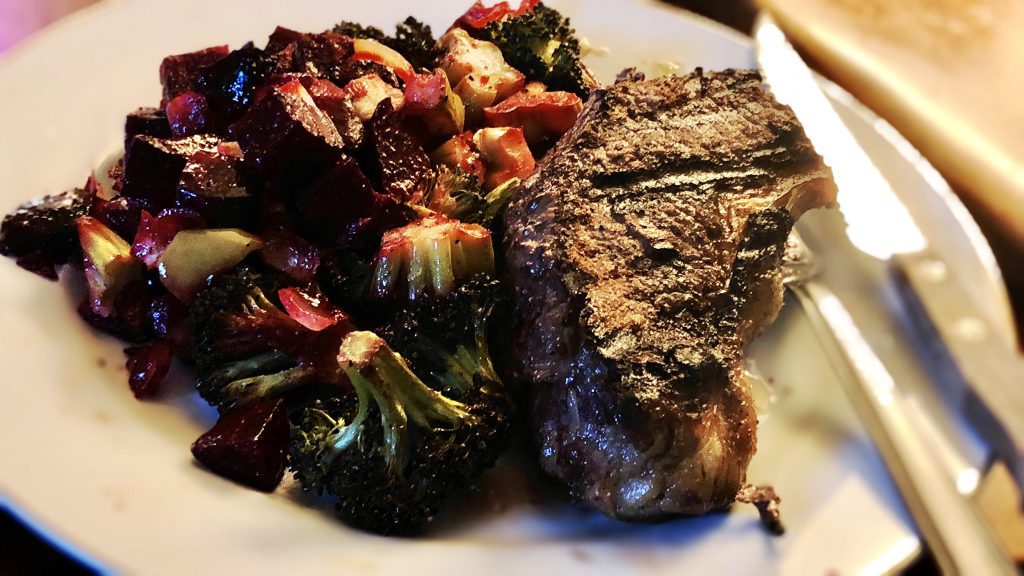 Their main goal and focus with Bear Trail Beef is to bless families with tasty, healthy, and nutritious meat, in order to grow strong heathy families and to provide access to homegrown food outside of the industrial food system. Here at the CameraBear household we would say they are absolutely crushing those goals! They are shipping to the contiguous US and you can order today at www.beartrailbeef.com . We are sure you will not be dissatisfied. 
Why We Prepare
So it's 9pm, I have a sick cow, and all the stores are closed at that point.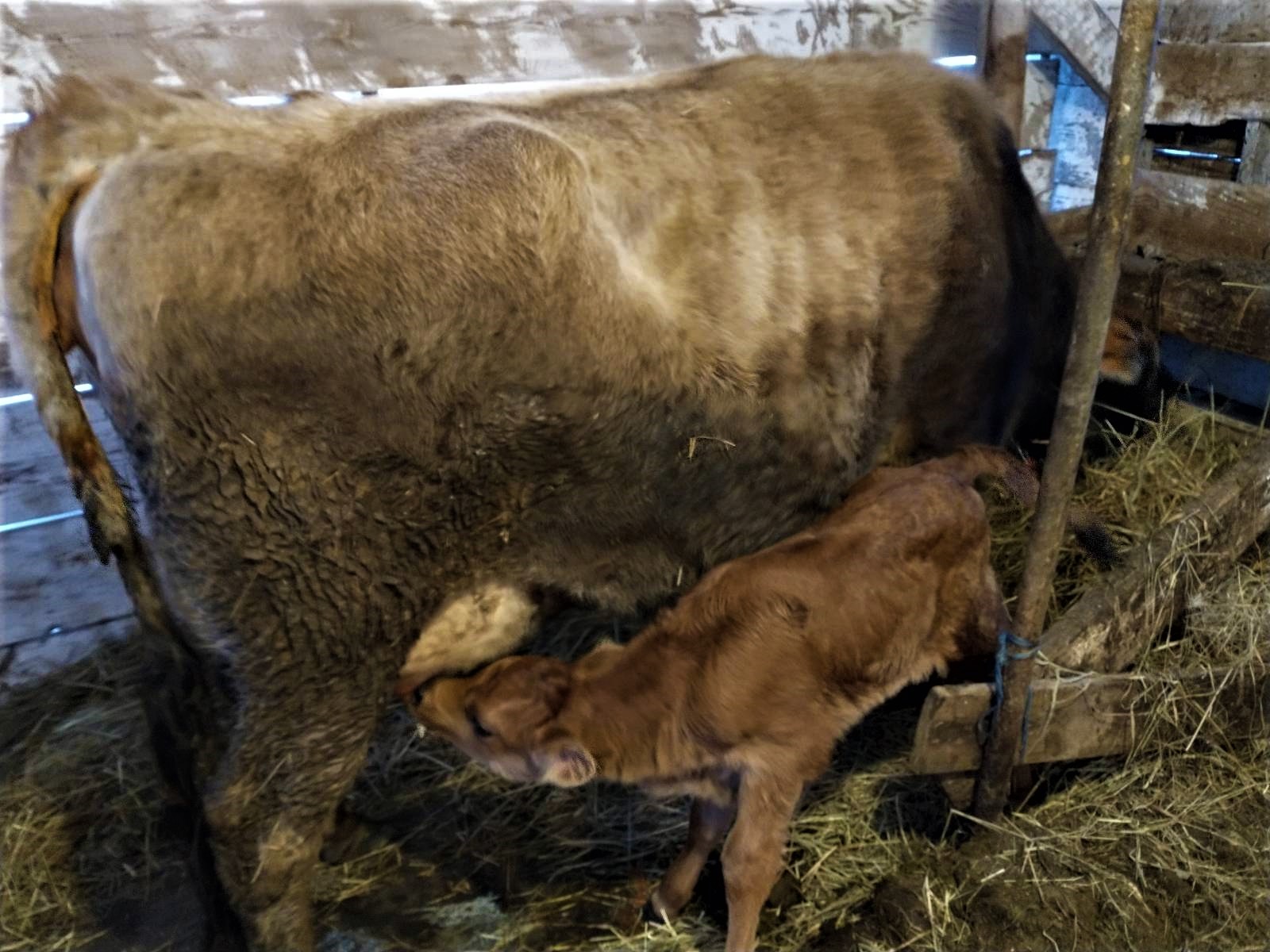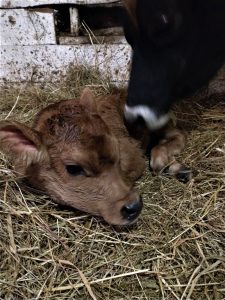 About a week ago my Jersey cow Maple finally birthed her calf. A beautiful little brown heifer calf. I could see that she was laboring so I stuck her in the milk barn by herself. By evening it was clear she was working hard. The calves feet had been poking thru for the last hour but no progress had been made. So I helped pull the calf out and within 10 minutes all was good. A strong healthy baby and a happy mother. Usually that's the end of it. But as the evening went on it was clear that Maple had a mild form of milk fever.
When a cow has her calf and starts producing milk, there is a heavy demand for calcium. Sometimes a cow has trouble mobilizing enough calcium from her body and she starts to go down.
The cow will get weak, her ears will get icy cold, and eventually she will die if not treated. The good thing is that milk fever is super easy to identify and treat. Subcutaneous injections of calcium gluconate usually fix the problem and the cow will be back to normal in no time.
The problem I had was that I didn't have any calcium on hand. I knew that milk fever could be a problem, I know how to treat it, but I wasn't prepared for it by being stocked up with some extra supplies. With everything else happening on the farm I just hadn't thought about it.
So it's 9pm, I have a sick cow, and all the stores are closed at that point. Maple was doing ok so I opted to wait till morning. I had to head to work at 4 am but I could call a vet then and get her treated.
At 4 am she was still ok, just a little weak. By the time my wife checked on her a little later Maple was starting to go down and a problem I was running into was I couldn't get a vet out. Because I rarely ever need a vet, none of them wanted to deal with me.  My cow was dying for lack of a $5 bottle of calcium and I couldn't get one vet to stop by the farm and I was hours away at that point ( I drive truck).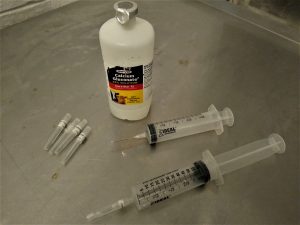 Thankfully my neighbor is a semiretired dairy farmer with plenty of old time wisdom and experience.
He gladly came over, dosed Maple up with a full bottle of calcium and offered to help out again if needed. By late afternoon Maple was back up on her feet and doing well. All was good.
It's funny how nothing ever happens to the people who "prep". They look ahead and prepare for all kinds of catastrophe but then nothing ever happens. The fact is, if I had "prepped" by having a couple bottles of calcium on hand, I wouldn't be writing this article. I would simply have dosed Maple up and not given it a second thought. Instead of my cow nearly dying, there never would have been an emergency to begin with.
And that is why it is important to look ahead and prepare. Imagine if everyone in Texas had a months supply of food, an alternative heat source and knew to run their faucets to keep the pipes from freezing. There would have been way less pain and suffering.
We are seeing our civilization being stress tested. I don't think it is intentionally being done to us. Rather, it's the natural consequence of people choosing a life of ease over responsibility. Why would a civilization be strong and antifragile when the people who live in it are weak, reliant, and unprepared?
Start thinking about the weak links in you life. Do you have backup heat, running water, some basic medical supplies, and even a few weeks of extra food? That will go a long ways. Also, build your community, know your neighbors. You are never going to be prepared for everything. It's impossible to anticipate every problem. But just like my neighbor was able to come thru and save my cow, your neighbors may be prepared in ways you didn't account for. Prepping and community. That's the future.
Mohawk Farmer Bear
Beartaria Seed Savers is Born
Beartaria Seed Savers was established for bear-centered seed saving and distribution. The operation works at this time with a "freely as ye have received, freely give" mentality.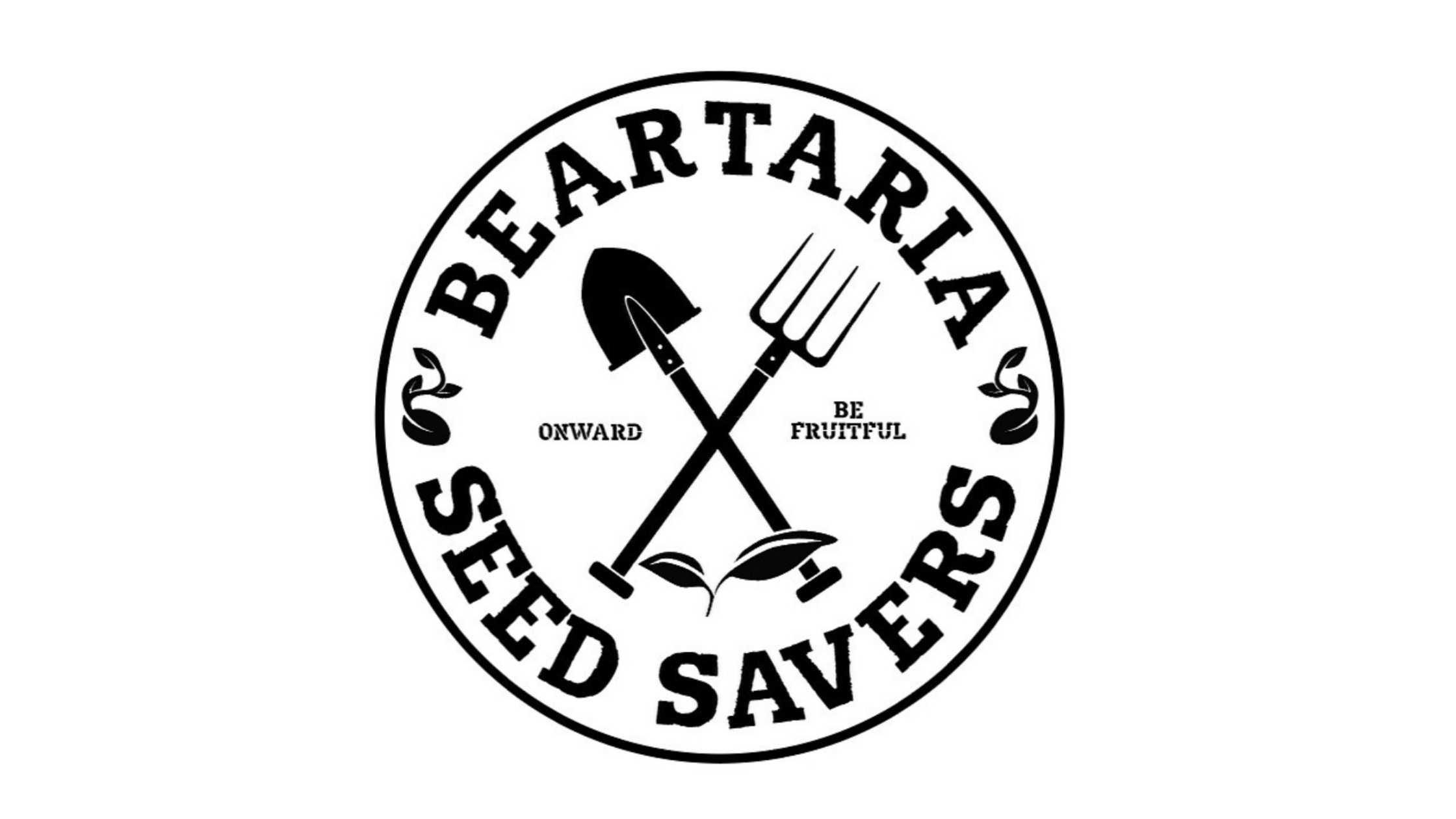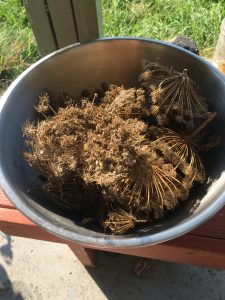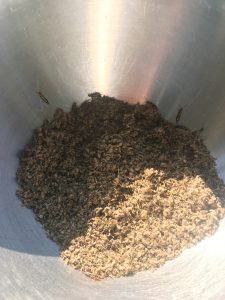 I sit on my front porch with the hot sun setting, a quart jar of ice water melting quickly, and silver bowls of carrot seed heads, nesting critters who found a suitable home in them, piled high. These are the days that I sit and meditate on words at the forefront of my mind, from things Big Bear brought up in the stream, to philosophical or spiritual discussions from Bear Island chats. This moment of contemplation was "be fruitful and multiply".
The action of seed-saving gives physical meaning to the Bible verse we hear with every Big Bear stream.
God blessed this realm with this blessing of growing in love and number. That fruitfulness speaks in all living things according to His good nature and is evident in the multiplication of seeds.
I planted those tiny carrot seeds in the Spring of 2019 and waited anxiously in 2020 for their floral heads to turn. From around 12-15 carrots I left to seed, I got thousands of schizocarps. It is incredible to think that around 66 seeds in 2019 multiplied into a bounty in 2020.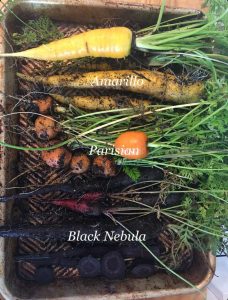 I have been passionate about gardening and food preservation for a long time. The hobbies go hand-in-hand. This became unmistakable in 2020. God was doing a beautiful thing to awaken the population that years of me shouting at people to homestead or garden could not do. In my area, families were building and expanding gardens. No amount of breath from my mouth could move a population in this direction. It is only the gentle grace of God who can and was doing this right before my very eyes. My former despair-ridden prepper heart leapt for joy at His magnificence. I could see God was at work.
However, with so much work to be done, I could not remain in awe. I busily added to my garden as well and was ready to plant. I went to purchase seeds from my favorite supplier only to see "out-of-stock" on seeds I hoped to purchase for my garden. The new gardeners had burdened the supply with increasing demand.
My awareness of the supply chain fragility is how Beartaria Seed Savers was born. Seeing the numerous new gardeners, I knew that my dream of saving seeds could help our cherished community of like-minded people. I worked for many years with procurement and logistics. To me, it was even more apparent the fragile nature of the system and the situation we will be facing. I liken this to Joseph after he was sold as a slave to Egypt. God gifted him with dream interpretation. He interpreted Pharaoh's dream warning as seven years of plenty and seven years of famine and was promoted to a top administrator by Pharaoh to preserve food in the years of plenty. We still have it relatively easy at the moment and preparation is learning skills like seed-saving to be ready for anything.
Beartaria Seed Savers was established for bear-centered seed saving and distribution. The operation works at this time with a "freely as ye have received, freely give" mentality. Using barter and charity as a means to continue to grow. The vision is bears taking seeds and practicing saving them to get acquainted with the process or to plant them and share with their neighbors seeds or starts to build social wealth in their local community. The seed inventory, that at this time is freely available to those who want to plant these varieties in their gardens or have run into the "out-of-stock" issues like I had last year. The inventory includes seeds I have saved and seeds from bears who have seeds to distribute to other bears freely as well. I welcome all bears to send in their saved excess seeds (heirloom varieties preferred) with notes of what they liked about the plant and history if they have it. These are updated as bear seed donations come in on my IG (@copperbearette) and on the Beartaria Times app (@Copperbear).
The Beartaria Seed Ambassador program was designed for bears who are experienced with seed saving and have some garden area they are willing to use to grow and collect seeds. These seeds are issued from my personal seed inventory for the ambassador to start one (or more) plants from the variety they chose. My only request from this is that the seeds are saved and returned for further distribution to other bears for following years.
Faebear designed the beautiful logo which will don the seed packets and merchandise going forward. The goals in 2021 are to build a larger seed library and a website. Beartaria Seed Savers also has a merch store featuring hoodies, T-shirts, and accessories at https://teespring.com/stores/beartaria-seed-savers. To contact Beartaria Seed Savers, please email copperbearette@gmail.com for requests, donations, or other ways you can help.