Fancy Pants to Overalls
It's not all fresh carrots out of the ground and based moments in Beartaria, there is struggle. As each seed needs adversity to grow, the more it struggles the stronger it becomes.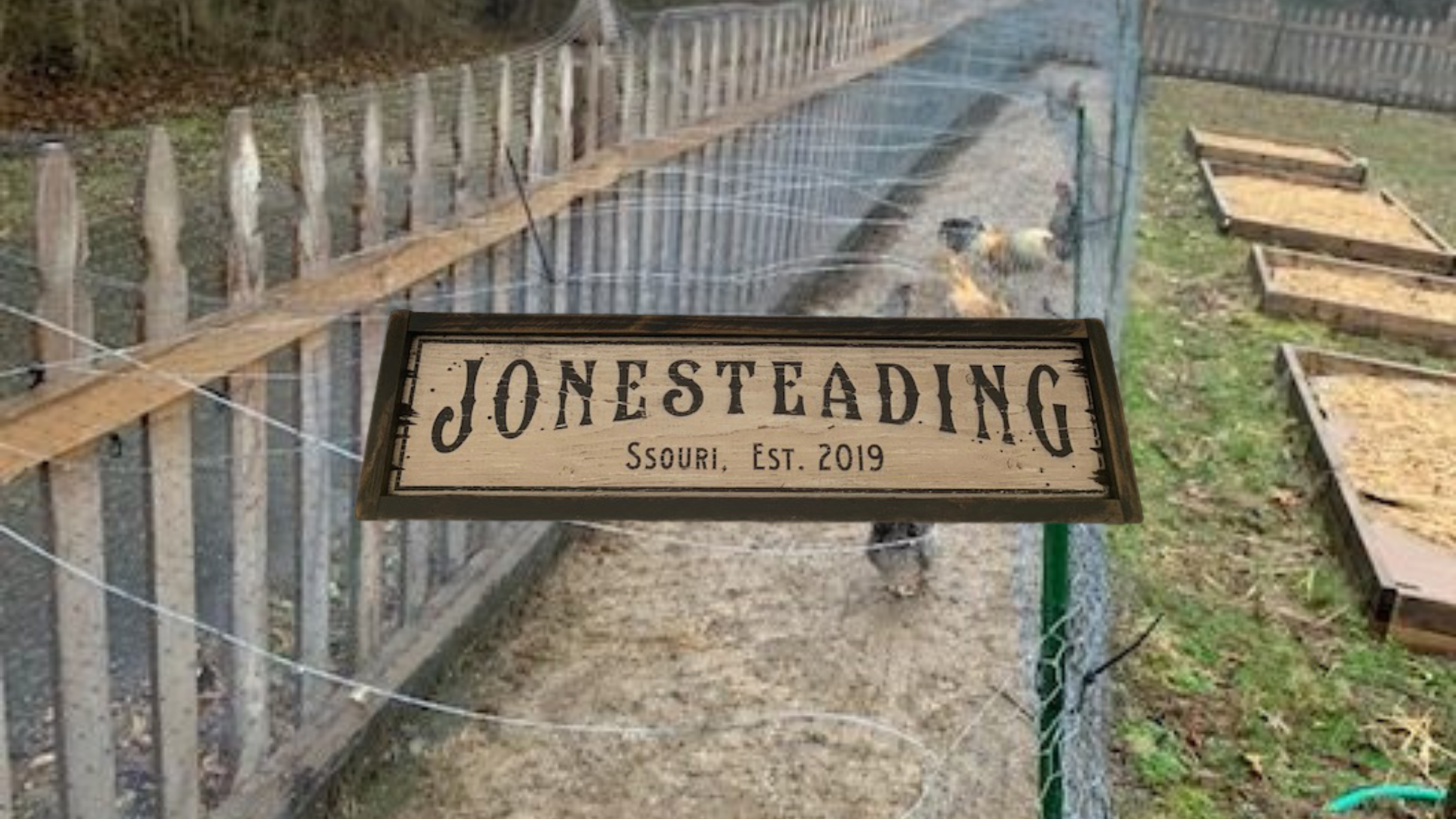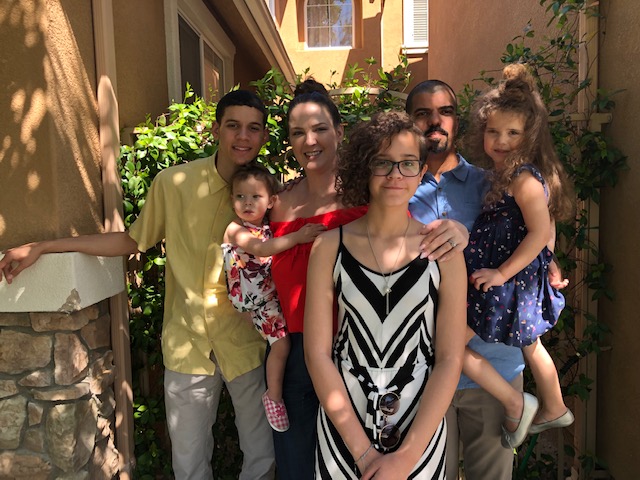 I had a dream, that one day little seeds will germinate as we procreate, this dream led the Bolar clan to pack up and leave Los Angeles where I was born and raised and take a leap of faith to move to middle America. We relocated to the rural part of a town of 8000 in Missouri. The laws are as based as they come in Babylon, the land is cheap and available, and only a victim mentality would be frightened by the stereotypes that the coasts and the cities of Babylon have to say about the area we decided to settle.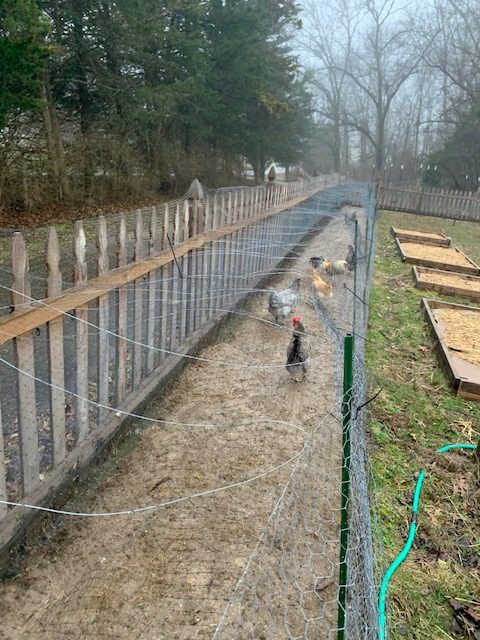 My wife and daughters had done some very small-scale gardening in our backyard that was mostly about fun for the kids and a cucumber or two to actually eat in about 2 sq. ft. I'm not good with following the advice I would give to all of you; start small, be realistic, and have fun with it. No one is having more fun than the bears, whether crushing in the culture war, in the development of our faith, or with our hands in the dirt. We did have fun but going BIG or going home is how I've always rolled so we went from 2 sq. ft to about 150 sq. ft, raised beds, a chicken area, coop, and chicken run around the garden for free ranging and bug protection. Mind you I work in Babylon and have no building skills or experience in gardening. We dove into the deep end and came out on the other side of our 1st growing season with as much success as lessons learned.  
We were successful in growing about 2/3rd of our crops but only successful in putting one third to good use. I have enough pickles to share with every bear across this realm but Brusselsprouts, corn, and a few other stables in the household were stillcoming from the grocery store.
Be thoughtful in what you plant; do you like it, will you eat it, how will you store it, when will it be ready for harvest, will it all be ready at once or spread out, and about 33 other things we should have figured out first.
Gardening is easy and complex at the same time and there are master gardeners amongst the bears that will be the 1st ones to tell you there is still a lifetime of learning in front of them. That's part of the fun; as bears we are meant to crush, and crushing takes effort and challenging yourself to grow; pun intended. Growing your own food is not just fun and great for your family's physical health but for your mental and family health as well. Sitting around watching a family movie can be fun, but watching your kids be a part of what your building for them and their future is priceless. Turn in their iPad and iPhones for some soil and seeds. Endless family bonding and growth will not only make your insides healthy but the health of your family as well.
It's not all fresh carrots out of the ground and based moments in Beartaria, there is struggle. As each seed needs adversity to grow, the more it struggles the stronger it becomes. Think about what challenges you have. Not just bugs, dry spells, or flooding but are you and your wife on the same page, your kids, are you being realistic with yourself? Just as many lessons in this arena as when battling the squash bug without roundups "help". Babylon is a heck of a drug and just because you have dreams and new ideas for your future, doesn't mean you can or will want to leave it all behind. 
Being realistic is the best place to start.
It may not be too hard to take a week off and get your garden or other aspects of your homestead up and running. Have you thought about who is going to and how you are going to water, keep out pests, weed to stay away from Babylonian poisons? If you're going even further who will feed these chickens and milk the goats and keep it all up and running daily. The Homesteads that fail have big dreams that don't match their reality or reality of your Babylonian magic square standing.
Its great watching the Smiths Crush it, but that's a lot of hard work and going from zero to Ursa Manor overnight isn't in most people's reality.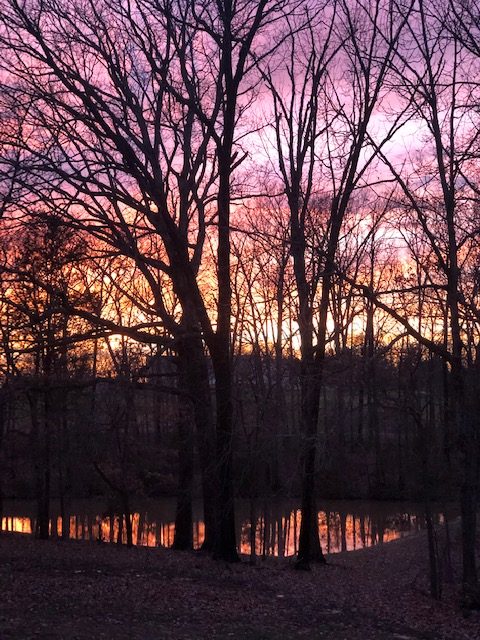 It wasn't in Owens reality, one fence post at time, one garden bed, one goat, it was a process and if you're like me the process can be overlooked. In hindsight that is the point, the process. The journey is the point that will lead to your destination and if you lead with logos in your heart and in your intention you may not get to where you planned but you'll get to where your supposed to be.  
This is not intended for the green thumb bears; this is intended for the droves of bears inspired by the crushing of our tent post and fellow bears. Crushing isn't always easy, but someone's got to do it. Approach this with love, not fear of supply chains failing. If you're going full homestead start with chickens, they are easy, and you don't know what real eggs taste like until they've come from the backyard. We've all spiraled and gotten caught up in some nonsense Babylon is currently perpetuating, so don't be so hard on yourself. But approaching anything including your 1st or 33rd growing season is so much better and sustainable when its about a lifestyle and not a toilet paper shortage.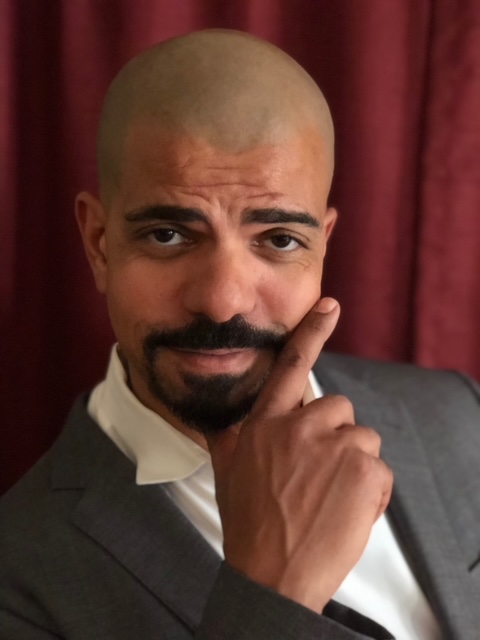 Keep Crushing Bears, this is just the beginning…
Bolar Bear  
How to Tan Fur on Hides With a Note on Making Leather
This is an art. Learning takes time, but don't be afraid to make mistakes. The hide is very forgiving.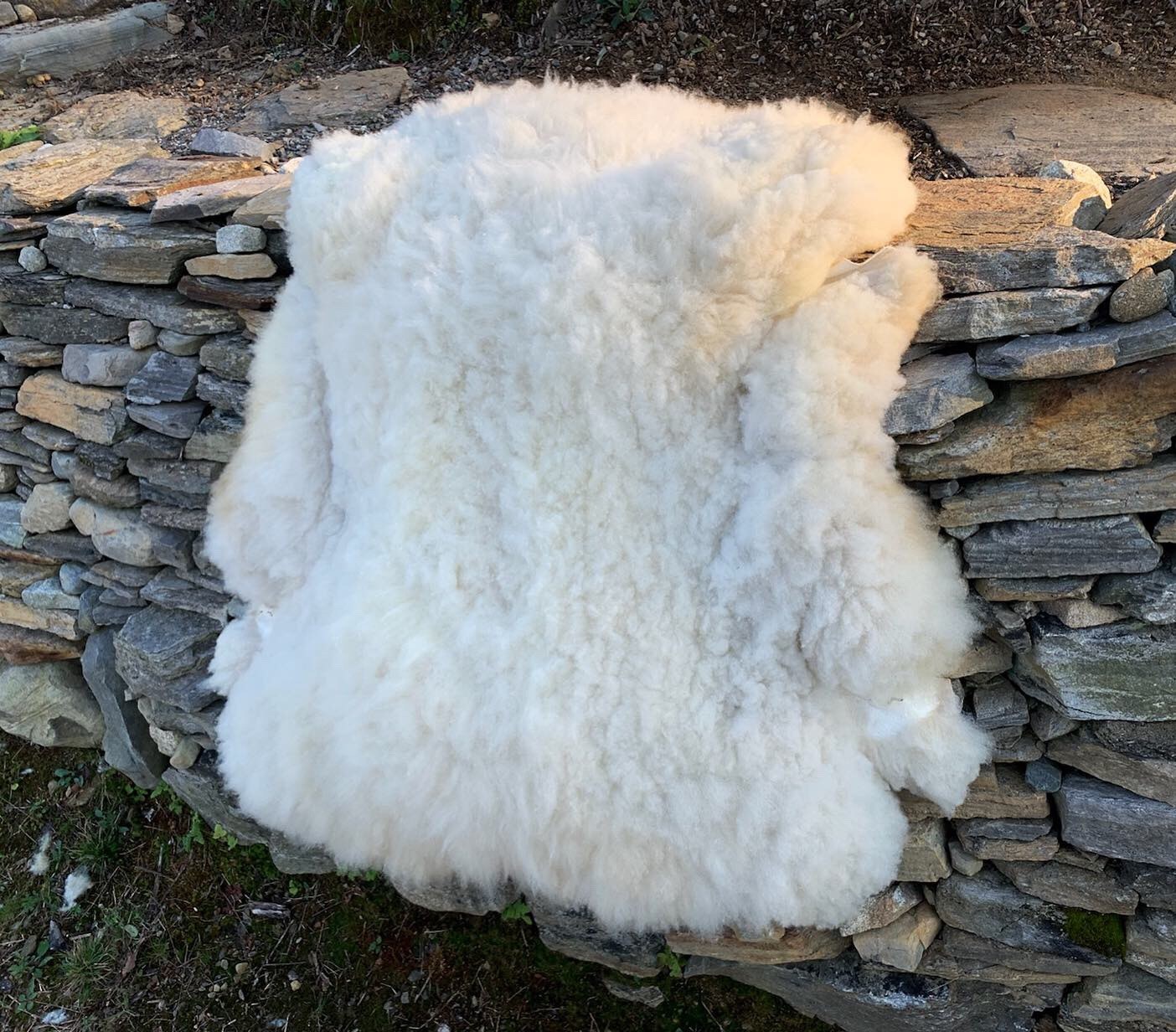 By: Salt & Stone Bear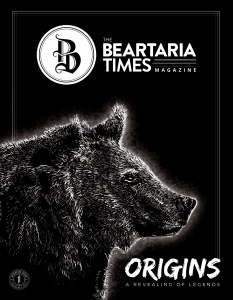 This article was first printed in our very first issue of The Beartaria Times Magazine, Origins, A Revealing of Legends
More and more folks are learning how to keep and butcher their own animals, so comes the need to learn how to tan hides. Tanning used to be a very common skill that has since been forgotten with modern textiles. Fabrics printed in China contain some nasty chemicals and the environmental impact is devastating. Buckskin pants were once as common as blue cotton jeans today, worn by people of all socioeconomic status. Currently, it is estimated that roughly 6 million deer are harvested annually and only a very small percentage of hides are ever used to make leather. Now add the endless numbers of sheep, goats, cow and even pig skin that could be used for a variety of applications. If you do not keep animals, not to worry, contact your local butcher and they will likely tell you to help yourself to whatever they have. It's a favor to them as they do not have to pay to dispose of them.
Skinning
If you are starting with a whole animal, there are plenty of online tutorials on how to do this. Mainly you just want to make sure the hide has not been "knifed up" which will leave marks on the leather. The ultimate goal being no holes or knife marks in the skin, as it will be more difficult (but not impossible) in the tanning process.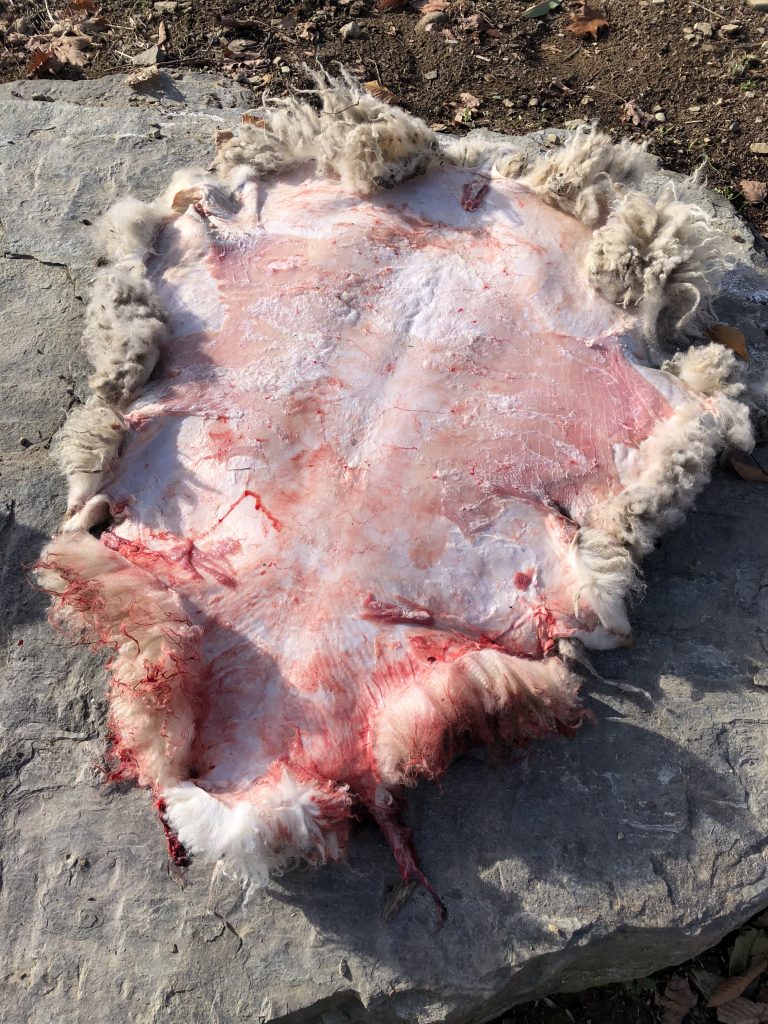 Salting
I use pallets that have hardware cloth stapled on them so that when the hide is laid out, there are no sagging or drooping parts as there are big gaps in a pallet. You could just lay it out on a tarp, but I think the air flow under the skin is helpful. Once the hide is laid out flat on the pallet, spread a good layer, about an inch of white canning salt or sea salt (no iodine) on all parts of the hide, being careful to get all the edges. Leave for 2 weeks or up to a few months if you don't have the time. I prefer wet salting (the salt stays damp) to dry salting as it makes a nicer finished product. But if you live in a very dry climate that dries out the salt, it will still be fine.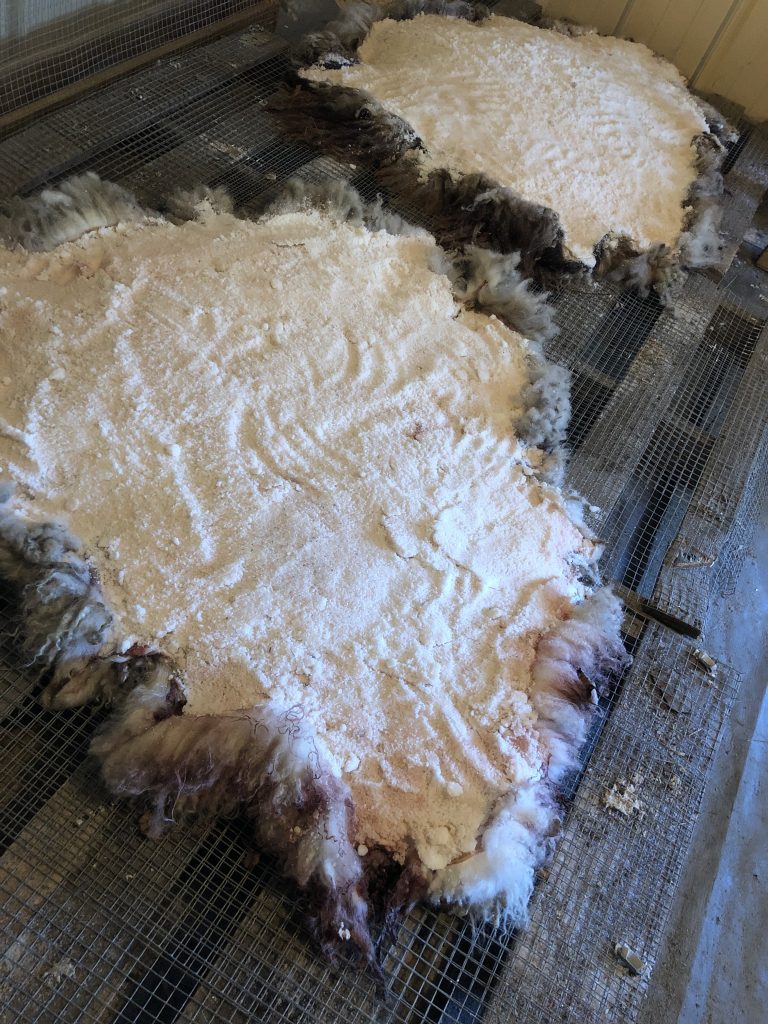 Fleshing
For this step, you will need to have a fleshing beam and fleshing knife. You can purchase them from a trapping outlet online or make a beam out of a very smooth log. Flip the salt from the hide into a rubbermaid tub or barrel as it can be used again. Then give the hide a good shake in the driveway or woods (probably not your lawn as it can kill the grass) to remove excess salt. I highly recommend watching a YouTube video on how to do this. You want to hit the right angle so you don't cut the skin.
Apply tanning solution
Once the hide is fleshed, lay the skin back on the pallet and apply the tanning solution. I like a brain/egg solution, but you can use just brains or just eggs. Or even Spinal cord fat/fluid. One brain will do one hide, but adding an egg and a splash of water will bulk up the solution, which I find to be very helpful. For a single hide, in a designated blender, combine brain(s), one egg and a tablespoon or two of water. Rub in the solution over all parts of the skin. Then, three options- cover with plastic wrap/ fold in half on itself or sandwich together with another hide if you are doing more than one. Allow to sit overnight- one day.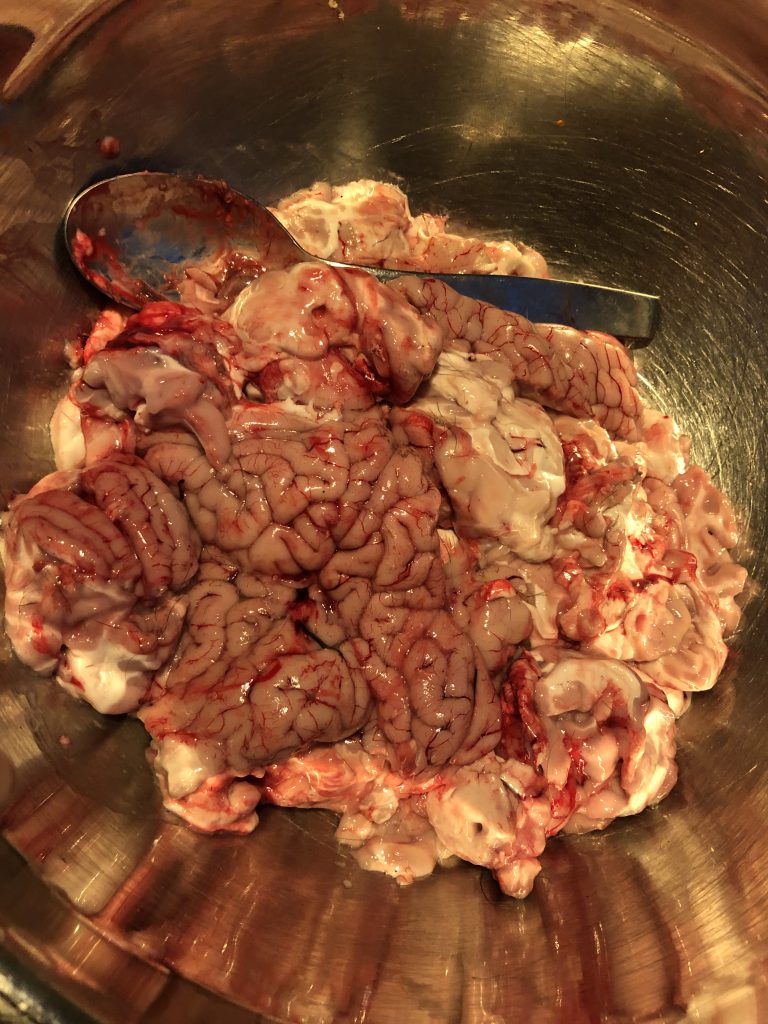 Stretching & Drying
You will need to build a frame that is a little larger than the hide you are working with. 2x4s are great for this. If you are doing something very small like a squirrel or rabbit, you can use a board with tacks to achieve the same results. Some will also bend a limb into a circle for a very small hide, or if you are doing a very large hide like a moose or cow, an old trampoline frame is great. You just have to innovate with what you have available. With a very sharp knife, carefully puncture the edge, 1/2" or so in on the skin. You don't want it too close to the edge or the twine will rip out. I really like to use butcher's twine as it holds a good knot. Start at the 4 corners of the hide, then fill in-between. Give a good pull on the string, but not too hard, stretching the skin very flat. Tie to the frame. You can go back and re-tighten the strings that become loose as you go along. Allow to dry. A dehumidifier is really great in helping this process along, especially for large hides.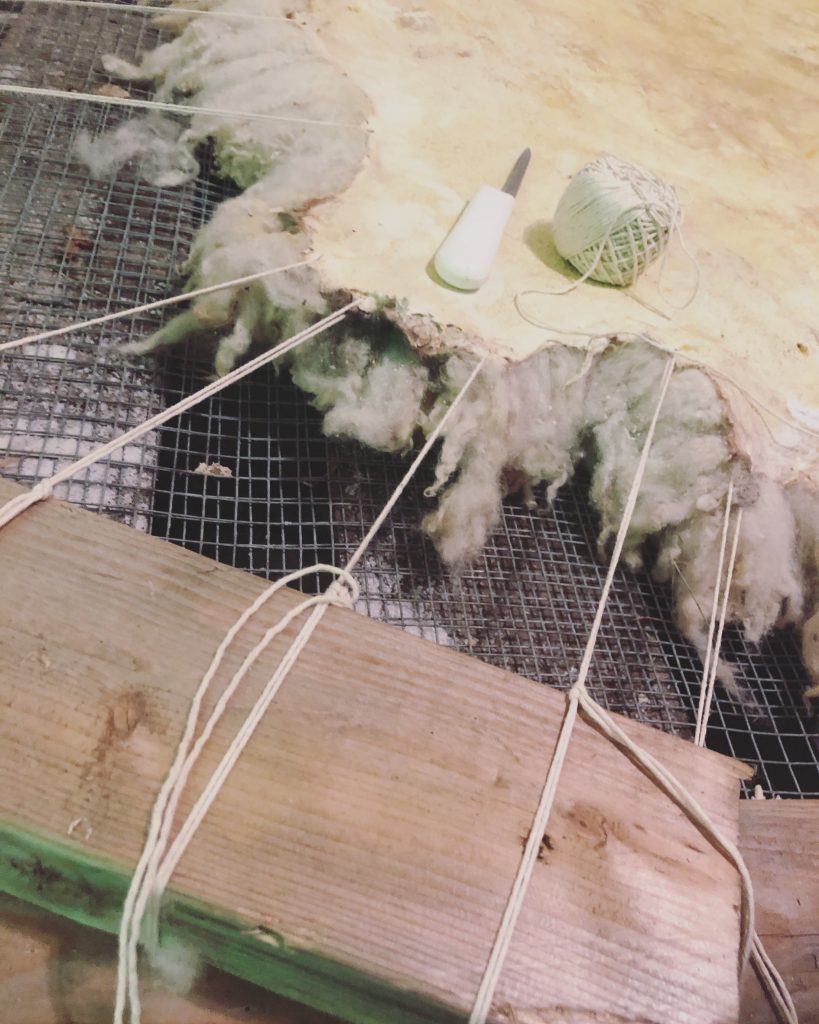 Scrape
Once the hide is completely dry to the touch, you can start scraping off the tanning solution and the layer of skin. You will need a scraping tool from a trapping outlet or you can sometimes find tools to do this at antique shops. Just nothing too sharp, more blunt. Scrape with good force, but not too hard. The skin will turn a beautiful white as you do this. It takes time. I like to give a good push on the hide with my hand as I scrape to aid in softening and stretching those skin fibers. You will know you are done when the leather is very soft. Cut the strings and remove from the frame.
Smoking
This is where tannins from wood and bark seal and finish the hide. Cut an old pillowcase in half long ways or some kind of fabric and pin on the bottom/ very edge of your hide. Then fold the hide in half long ways and use the existing holes and butcher's twine to temporarily sew it together. Make a loop at the top to hang. Go back and pin together the fabric at the bottom to essentially make a stove pipe. Collect rotten wood and bark that is wet from the forest then make a fire with dry wood until it gets down to coals. Add rotten/ wet wood and bark. Attach the fabric side to your stove pipe with a rubber band and smoke for 2-4 hours. You want to be VERY careful with this part. Do not leave unattended as you only want smoke NO fire. If it breaks out into a fire, it can scorch or burn your hide. Ruining all your hard work. You want cold-warm smoke only. Periodically check the color of the skin inside, you want a nice deep amber color. Take it down, bring inside and allow it to sit for a day to more thoroughly absorb the tannins.
Then rub in a finishing sealer. Lard is really perfect or a homemade mix of Lard, tallow and a little beeswax.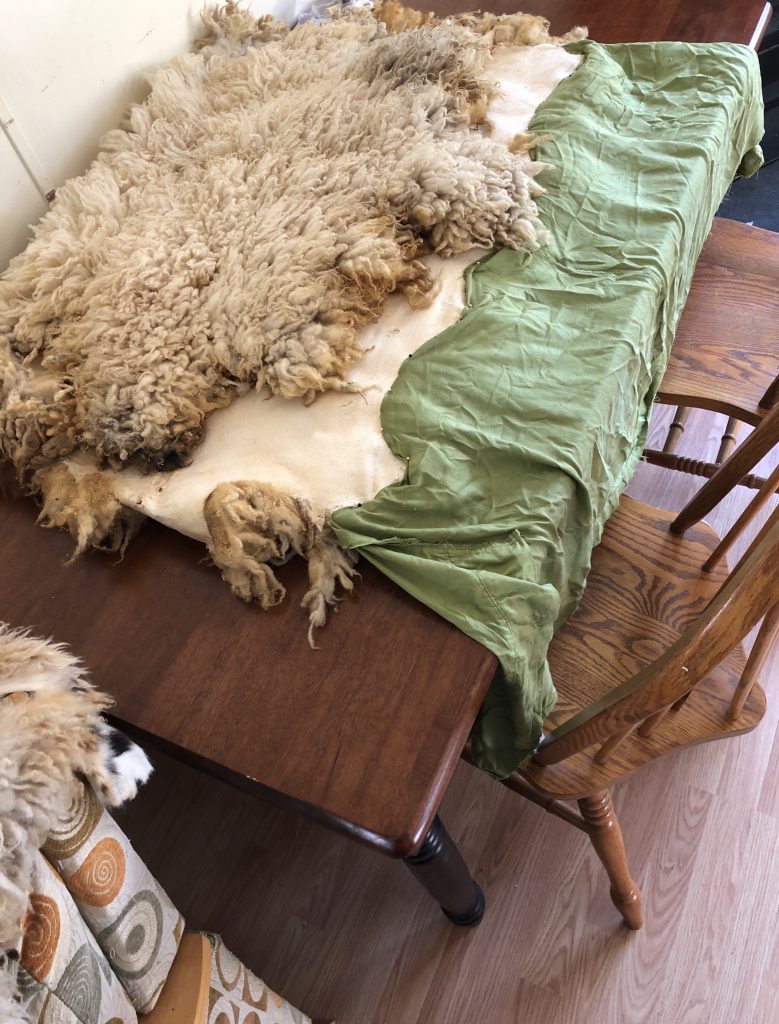 Finishing touches
At this point, you can carefully hand wash the finished hide with soap and cool water, but do not soak for too long. Try to be as speedy as possible. A designated washer is great for this stage. Run it on the spin cycle only to get the water out or shake out very well and dry.
With a razor blade, cut off the edges, about where your puncture holes are. Brush out the fleece or fur. Then celebrate haha.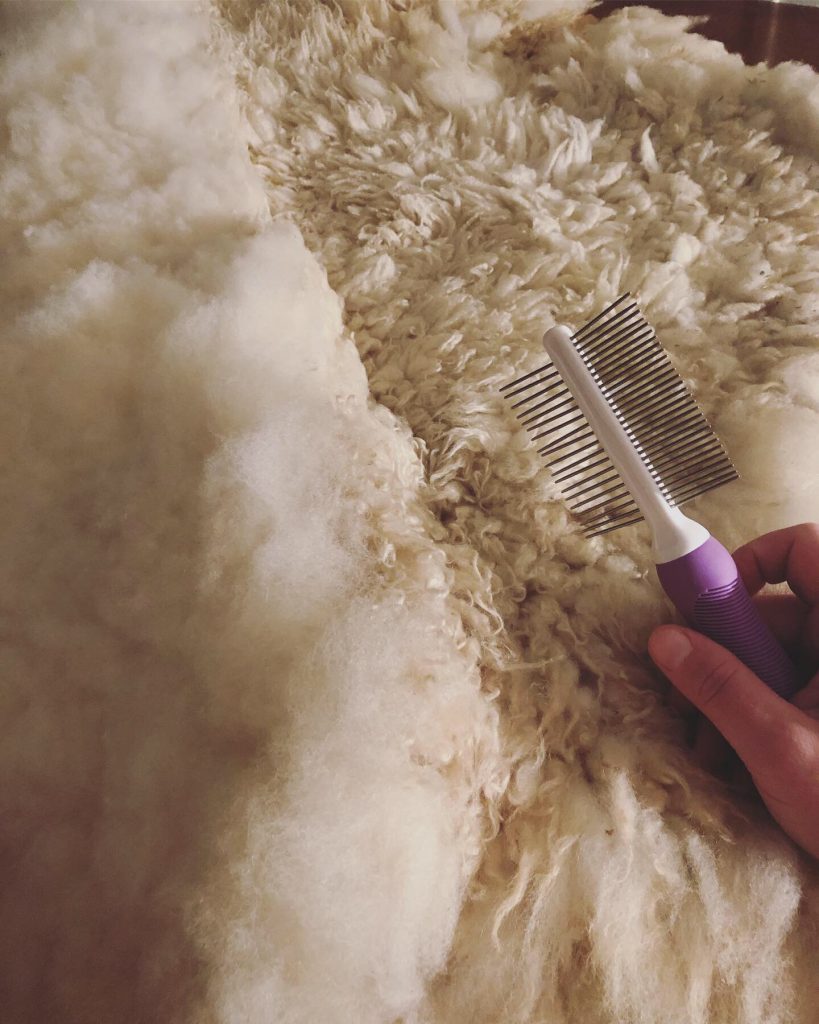 If you want to make leather without fur, dry scraping can be done at the point the hide is stretched on the frame. You can use a razor blade to carefully remove the fur, then scrape and apply tanning solution/ plastic wrap, similarly to how you did the other side. Scrape it down again. Smoke both sides in the same fashion.
This is an art. Learning takes time, but don't be afraid to make mistakes. The hide is very forgiving.
If you have questions, feel free to reach me on the Beartaria Times app – Salt and Stone Bear or Instagram @salt_and.stone
Happy Tanning!
Micro Greens – Macro Benefits
Having good nutrition is important, sure, but that's just scratching the surface of the benefits growing your own greens offers.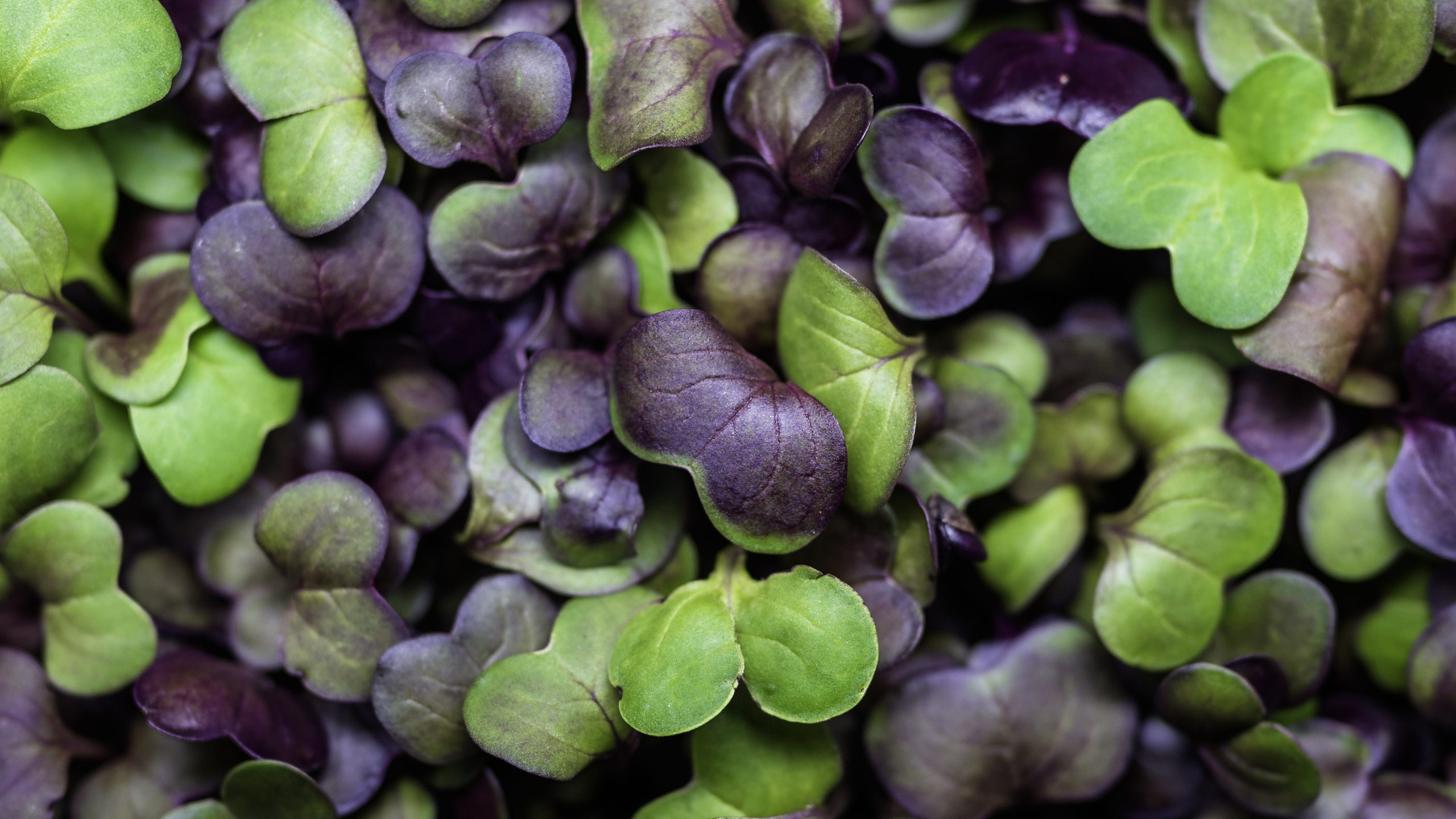 By: BalanceBear (aka @johnny.greenleaf)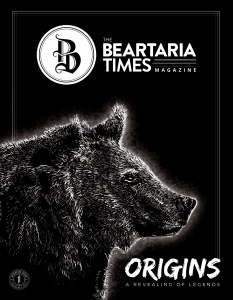 This article was first printed in our very first issue of The Beartaria Times Magazine, Origins, A Revealing of Legends
Microgreens, as the name suggests, are small by nature, but the benefits they offer are quite the opposite of their size.
What are microgreens and what exactly do they have to offer? Microgreens are vegetable greens harvested just after the cotyledon leaves have developed (7-10 days after germination for most varieties). The benefits? Well, they are countless. We'll get to many of them, but a few of the biggest advantages of growing microgreens over traditional vegetables are their space efficiency, time to harvest, & ease of getting started. Just because you don't have a yard, doesn't mean you can't grow your own food. With as little as a shelf in an apartment, and a few supplies, you can start sewing seeds and reaping the benefits of these nutrient dense greens in no-time. I was introduced to the world of microgreens this past year by the legendary Urban Farmer, Curtis Stone, and in just a matter of 8 months they have already had a profoundly positive impact on my life, and my community.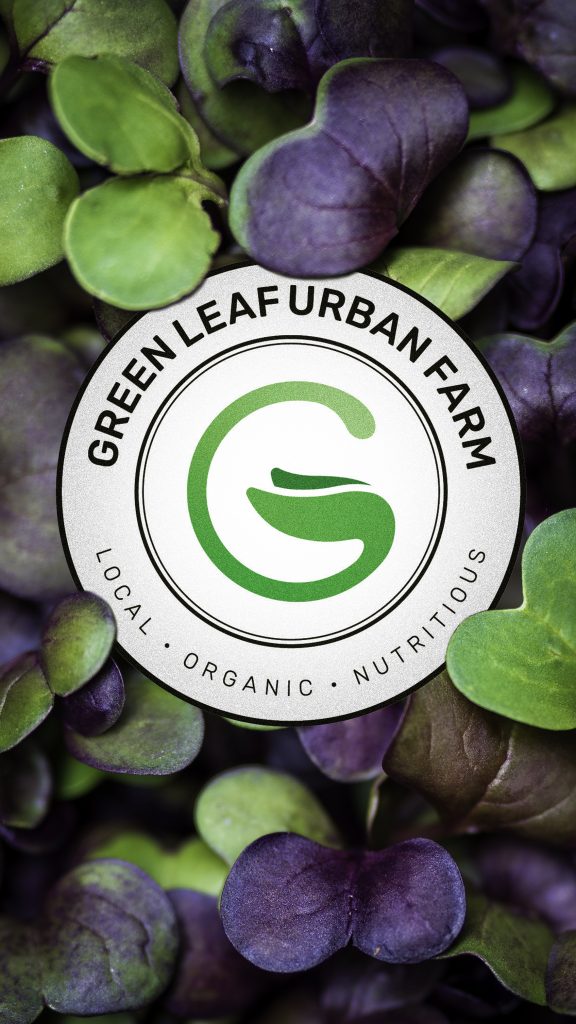 Now how could something so small offer so much? It's been theorized that the reason microgreens are so nutrient dense compared to the leaves of their mature vegetable counterparts is because they are harvested shortly after germination, when all of the nutrients they need to grow are there. Regardless if that theory holds true as to the why, nutrient tests have shown that microgreens contain 4-40 times more concentrated levels of various nutrients than leaves in the mature plants, depending on the variety & specific nutrient (i.e. red cabbage microgreens contain 40 times more vitamin E than mature red cabbage). Buying microgreens from a store can be significantly more expensive than normal mature vegetables, but growing them yourself, especially when you consider the time from planting to harvest, is much more affordable. Furthermore, when you buy anything from a grocery store, the vitality of the food has already been severely diminished due to the fact that it takes so much time for the product to be packaged and shipped off to the store. From the moment a fruit or vegetable is harvested, the nutrients begin to break down. This vitality can actually be measured. Realistically, the freshest produce you can get from a store is 4-7 days post harvest. The total time it takes to get from planting microgreen seeds to harvesting the greens is 10-14 days total (for most varieties), which is right up there with the nutrient density when it comes to the best benefits microgreens have to offer. When you compare that to typical times like 2-3 months for a mature plant to bear fruit, it's quite astonishing that the microgreens pack such a dense nutrient punch, and when you grow them yourself, you can eat them living, which means you don't lose out on any nutrients like you do when you get already deteriorated greens from a store.
Having good nutrition is important, sure, but that's just scratching the surface of the benefits growing your own greens offers. One of the biggest benefits I have personally experienced since becoming an urban farmer, is the community connection that has come from it. I believe that food and community are two of the biggest sources of energy in this realm, and when you grow your own food, and further when you exchange it within your community, the energy boost is multiplied. Picture a closed-loop energy cycle; that's what you get to experience when you buy, sell, or trade locally within your community. First, you get an energy boost from growing your own food, you then experience an additional energy boost when you exchange your food to someone in your community, because you see the joy it brings them, and you know that it will nourish them. They receive that same energy boost when you buy or trade for their food, and thus the communities' overall energy goes up by a multiple factor, and the energy loop remains closed. When people in your community buy food from a corporation, especially one that's not local, energy gets siphoned off into the ether, rather than being kept in your community where it can continue to cycle & recharge.
I'm speaking from experience here, as I have felt a tremendous difference since buying, selling, & trading with local bears at our Southern California Bartertaria Meetups, as well as exchanging my greens for fruit from my neighbors' trees.
Even if you live in an apartment in a city like I currently do, microgreens can be a great starting point for you to tap into that energy cycle. Furthermore, if you've never grown food at all, consider these greens as a great micro-step to start the journey that is gardening/farming.
I won't go too much into detail about the equipment you need to get started, as there are plenty of great resources online and on YouTube for that (seek and ye shall find), but I will tell you the basics of what you need to get started, and a few good online resources to look in to if you want more details. You will need some kind of tray or container to put the growing medium in (I use 10×20 trays from Bootstrap Farmer), seeds (I get mine from TrueLeaf Market), a growing medium (I use an organic potting soil from ProMix), and lights (I use 4' Sunblaster Fluorescents) if you want to grow indoor, otherwise you can obviously use sunlight if you have space and want to grow them outside. That's basically it. Anything else will just upgrade your operation. A few of the best online resources which helped me along my journey, from setup, to growing, all the way through harvesting are: Curtis Stone's From The Field TV, Donny Greens on YouTube, and OnTheGrow who have great experiments on YouTube & an ebook.
So, whether you just want to add some nutrient dense greens to your smoothies, juices, salads, or dishes as a garnish, have some sunflowers to snack on, take a micro-step towards learning to grow food, or go big & contribute to the energy cycle of your local community, the macro benefits of microgreens are there for you.
"To a man's heart it brings gladness to eat the figs from his own trees, and the grapes of his own vines", and to your heart gladness can come from eating the microgreens of your own stem.
Using Hay to Import Fertility and Feed the Pastures
A recent study I read indicated that pastures responded better to feeding hay directly on the field verses hauling manure and compost from the barn.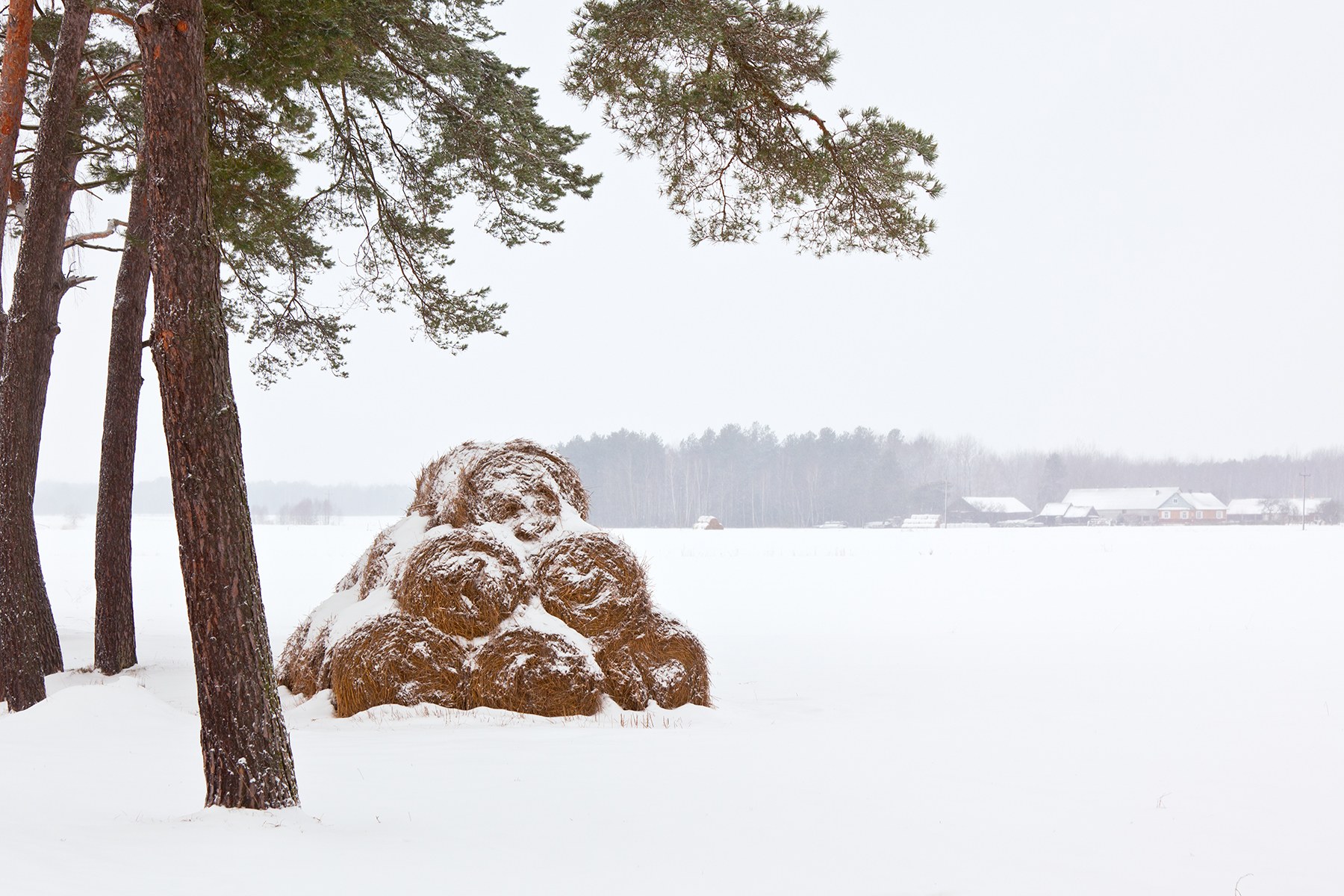 By: Mohawk Farmer Bear
When we took over the farm in 2015, the fields were constantly being cropped and hayed. Modern agriculture focuses on production at the expense of soil health and fertility. While we have good soils here, it's obvious that fertility is low, and the pastures are nowhere near as productive as they have the potential to be. This winter, rather than feeding the cows down by the barn as usual, I focused on rotating them around the pastures and feeding the hay directly on the pasture. By the time grazing starts in May, I will have fed 200 round bales of hay or 50 to 60 tons of hay onto the pastures. That's a lot of manure, organic matter from wasted hay, and fertility to spread on 50 acres. A recent study I read indicated that pastures responded better to feeding hay directly on the field versus hauling manure and compost from the barn. More fertility is captured with winter bale feeding on pastures. So, this summer, I'll get to see it. Either way, 50 tons of hay (5 tons to the acre) should have a huge impact on the pastures. More fertility means more grass, which means more beef.
Unrolled hay bale. It spreads the fertility around the pasture and gives all the cows access to the dinner table.
In early February, you can see where the cows have been without snow. I covered this part of the farm well.
The farthest and highest point on the farm. Typically the hardest to get manure spread on, but I fed a ton of hay up there this winter. It's a pretty good hill, so even with heavy baleage, I start at the top and push the bale down the hill to get it unrolled.