Beartaria Times App Arts & Crafts Gallery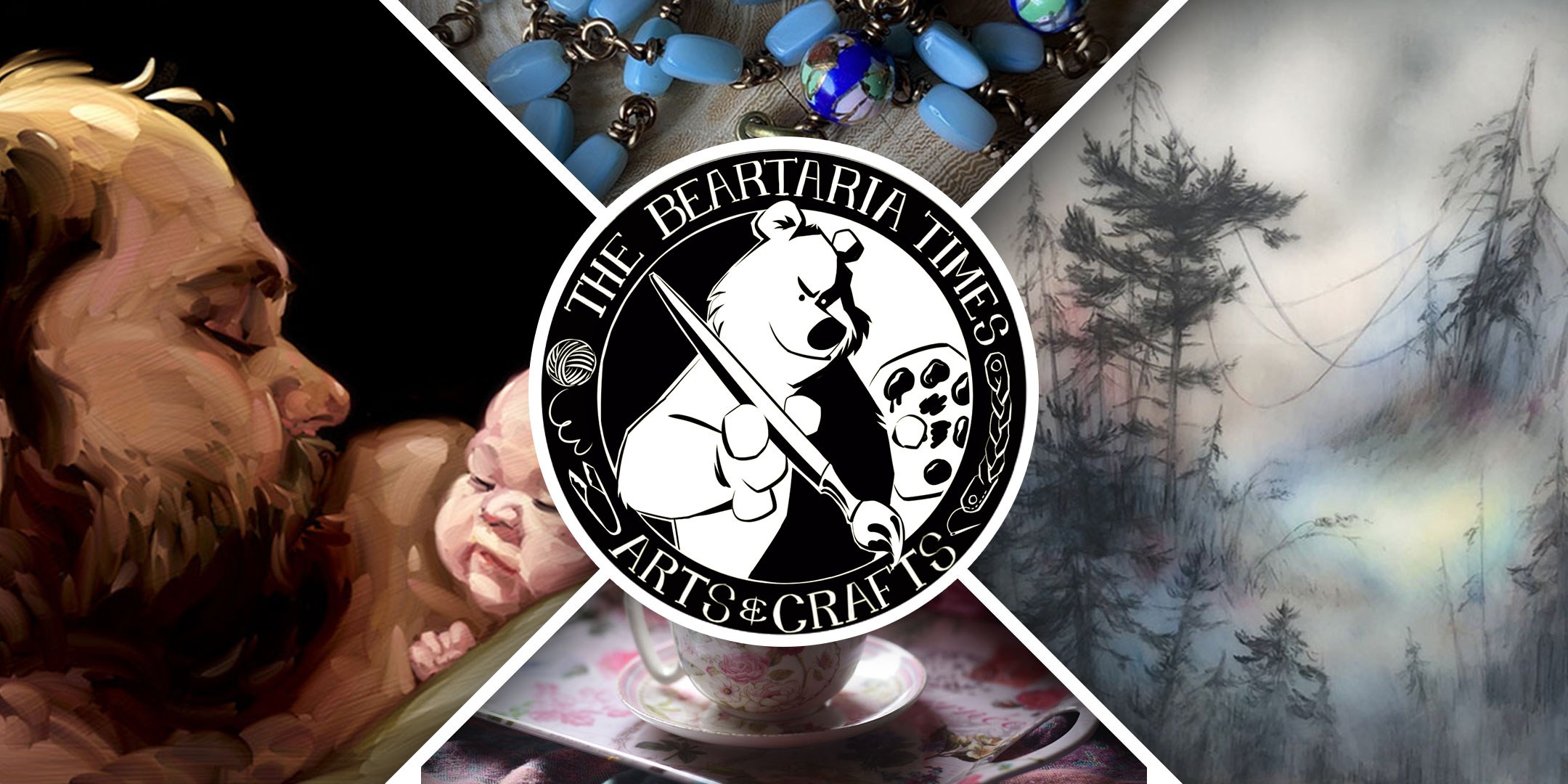 Good Day Beartarians! The Beartaria Times App is amazing and the Arts & Crafts is thriving. I'm amazed by the shear amount of talent, quality, and moral surrounding your work!
To celebrate the launch of the new Beartaria Times app and the wonderful art you all have shared, here is a gallery of just a fraction of the art shared within the past few days. I was planning on sharing every single post but due to the amazing volume of work, I could only share the first 100 posts!
Traditional & Digital Art
Craft and trade skills
Thank you all!
You're the reason why the new Beartaria Times app is so great! I hope you continue to share your arts and crafts, processes and insights!
Sincerely,
Nero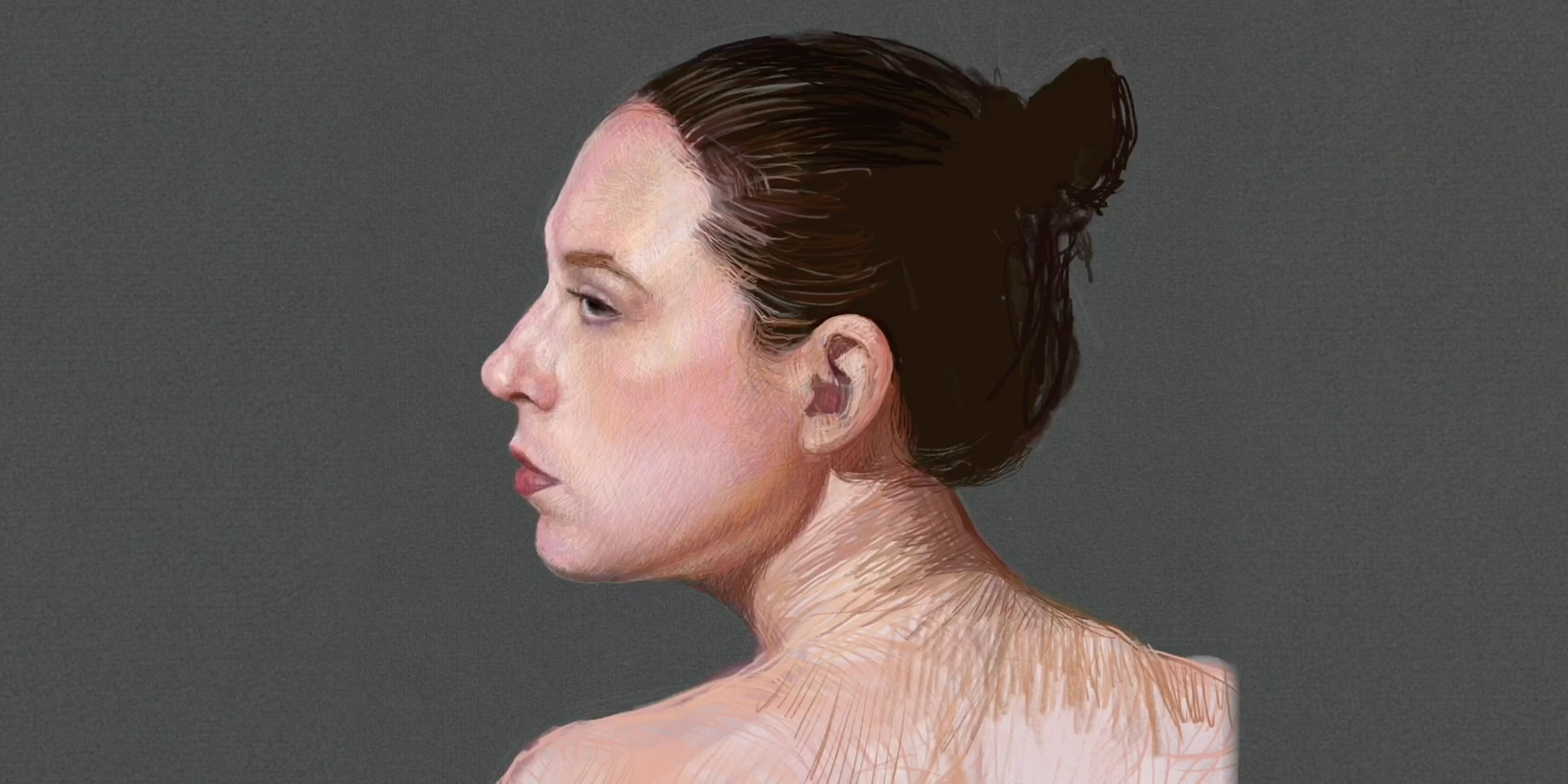 Good day, Beartarians! Today I'll lead you through a step by step guide of portraiture. In this example, I am using a hybrid of painting and drawing. I found the model on the vast ether but I encourage you to seek out your own model reference and follow along with me. I suggest referencing from an image, in profile position at first.
I've uploaded the full process video to youtube for your reference. Note that I am using an iPad and the app Procreate as my tools, but this guide can apply to traditional mediums as well.
If you would like to contribute any how-tos, guides, or simple overviews of your artistic process, please send your content directly to Arts@beartariatimes.com.
Step One: Roughing out the Shapes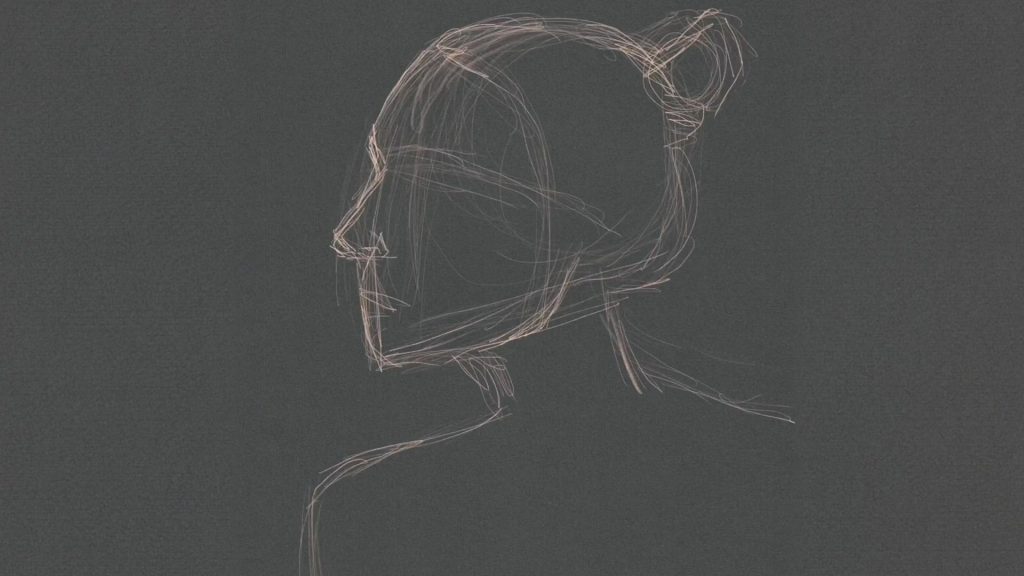 Using a light pencil, I outlined the rough profile in the middle of my canvas. I constructed the basic proportions of the head using very simple shapes. This allowed me to get a feel for the general composition as well as the proportions of the head. Keep it loose and allow your pencil to flow as you rough out your composition.
Step Two: Defining the Features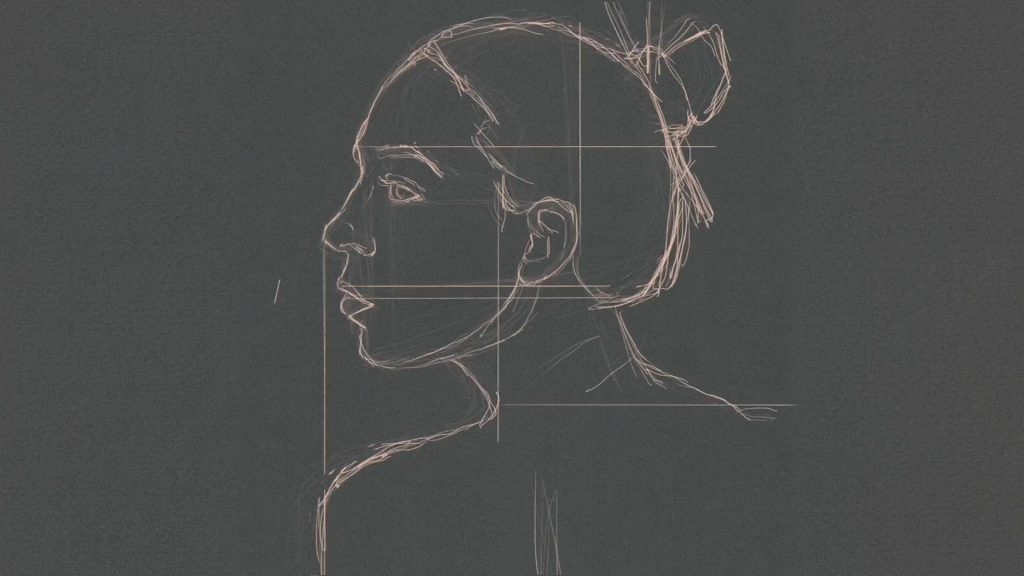 Once the general proportions were set, I started defining the facial features. Pay attention to the eyes, nose, lips, and ears. How do they exist in proximity to one another? Don't add unnecessary details or value at this point. Strictly use this stage to improve upon your shapes and align the facial features. I suggest drawing guidelines to help with placement and proportion.
Step Three: Improving Shapes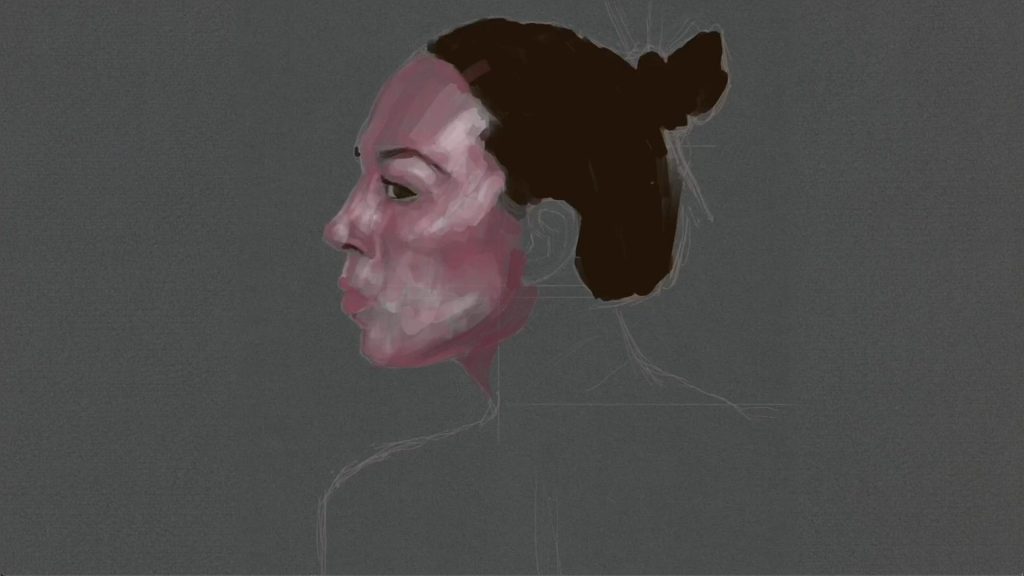 After the features were well defined, I started adding value and color to help improve the facial features. You will want to use this stage to double-check the accuracy of your proportions as well as make any large corrections to your composition. As you mass in the darks and mid-tones, you will start to recognize the individual you are referencing. Continually take a step back and make sure you are capturing the mood the individual is expressing.
Step Four: Massing in Color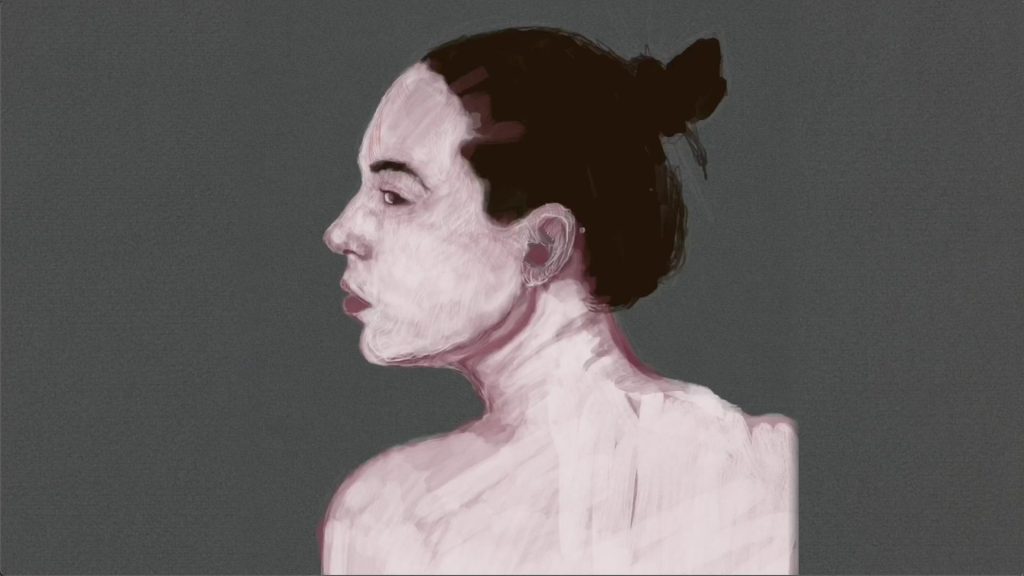 Since my canvas was dark, I massed in the lighter skin tones. This helped me to further define the facial features and provide an under base. You can use this stage to start layering in all the light to mid-tones and further contrast the darker shapes. I can't stress enough how important an under base is when it comes to painting. As you start adding flesh tones, the under base serves as a primer and adds to the vibrancy and contrast of colors on top.
Step Five: Adding Flesh Colors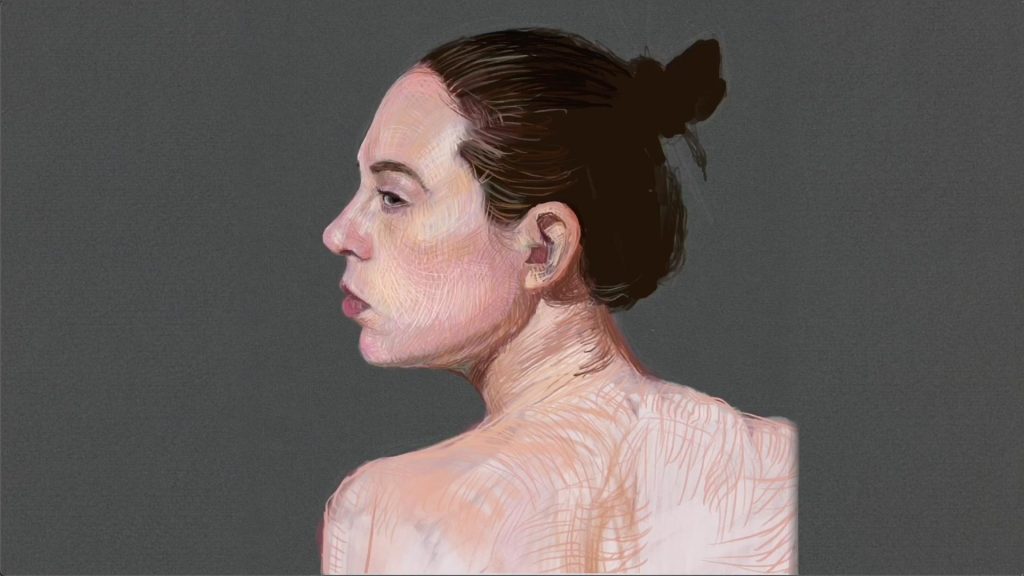 Adding flesh colors is my favorite part of the process. I added in light reds and yellows as well as a darker brown umber. As you are adding in color, continue to modify and iterate the proportions of the figure. Your own personal style can be used here so don't be afraid to experiment. I used a thinner pencil and a technique known as contour hatching.
Step Five: Developing Richer Colors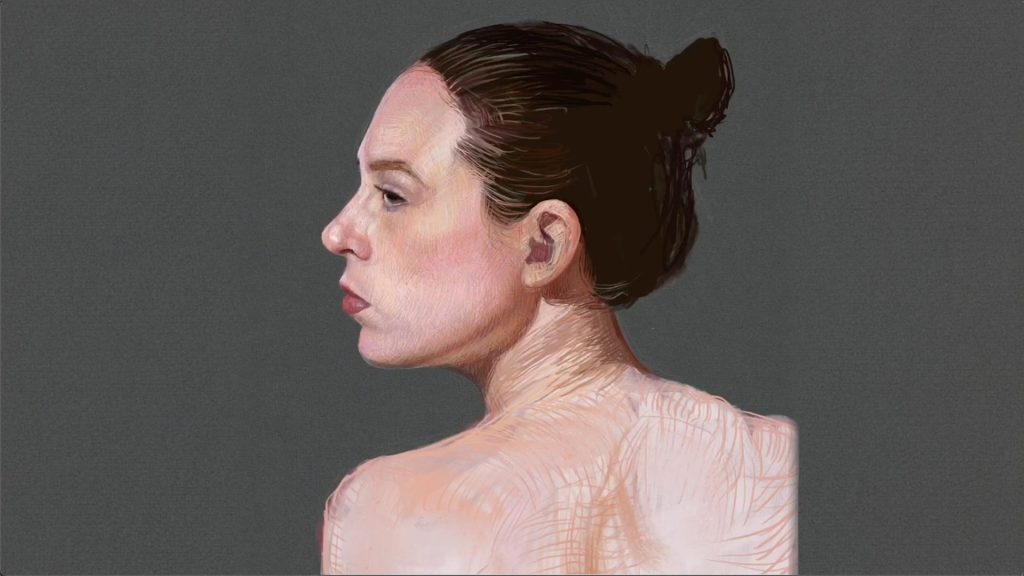 After setting up the proportions, values, and general style, I focused on developing richer colors. I was constantly improving upon the drawing by checking the proportion and alignment but it was now time to start adding in colors to elevate the final piece. Colors that you would not normally think existed in skin tones such as purples, greens, and oranges, are necessary to help bring your portrait to life. Take some time to focus on your reference, and see how these secondary colors can be applied.
Step Seven: Details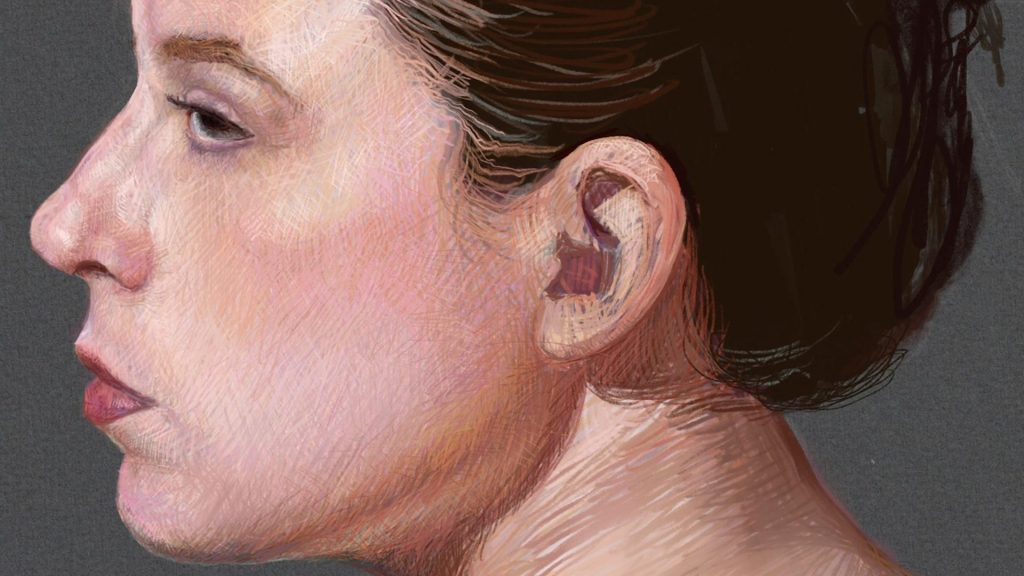 The final step in the process is deciding how much detail you would like to add for your final piece. As you move further towards the final piece, use smaller tool strokes for emphasis. In this example I chose to keep some of the areas undeveloped. This is a technique to add a focal point to your composition. I wanted the viewer to focus in on the Nose, lips, eyes, and jaw so I left the rest of the portrait less detailed.
Don't get too hung up on mistakes at this point. Practice makes perfect and no piece of art is truly finished. You have to learn when to move on to your next piece.
If you have any questions or would like to share some art with us, please reach out to us at Arts@beartariatimes.com.
Thank you,
MC-Bear (Nero)
December 7th 2020 Artists of the week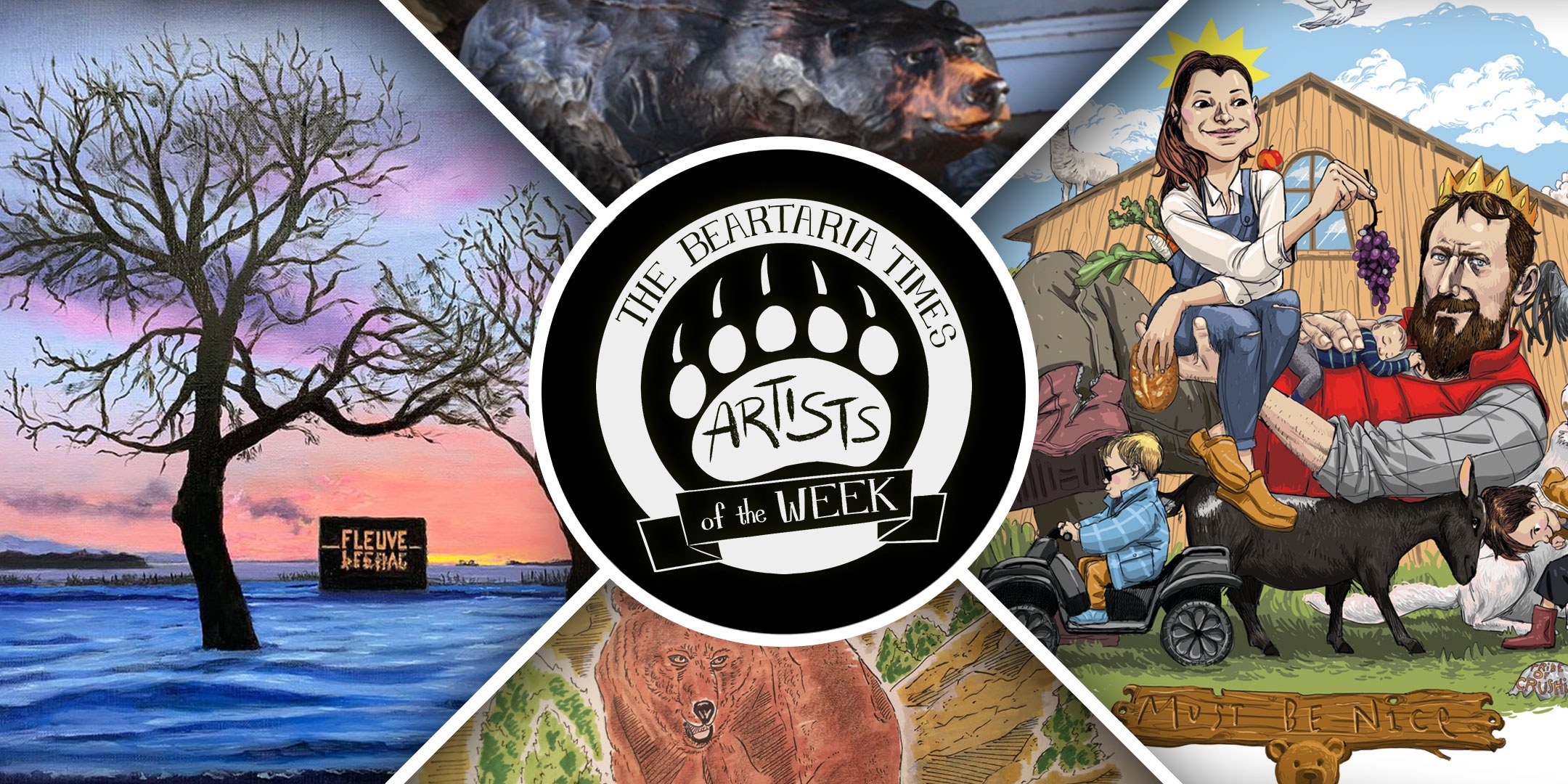 Beartarian creatives! We are back this week with a set of very talented artists. Our beartarian artists show off their skills with painting, drawing, and wood sculpting! Remember to check out the artist's social links and give them some support and don't forget; If you are an artist yourself, send in your portfolio to be featured in next week's gallery! Onward to Beartaria!
Click on the gallery images to view at full proportion.
Please send all Artists of the Week submissions directly to arts@beartariatimes.com. Include a short bio, piece title, piece description, and social links.
Below are December 7th, 2020 Artists of the week!
Martin Rybacki
Martin's Instagram | Martin's Website
Hello Bears. My name is Martin and I am a polish-born artist living in Waimar Germany (the sequel). Things are not looking pretty here right now.
I've been watching BB on and off since the Crowder and Peterson days, then lost track of him and rediscovered him through the genius MadebyJimbob. His streams help me reflect, shift perspectives, and understand many things that are wrong with the world, and most importantly with myself, today and in the past. I have still a lot to learn and seeing the bears grow is inspirational. I wanted to show my appreciation for my skills as an artist, so I did a piece of the Benjamin family. It is inspired by the streams I have watched and the things in them I found meaningful. I was very happy when he graciously shared it on his Instagram, some of you might have seen it.
I found his rural vs. urban spell breaker to also be very important for the understanding of modern and contemporary art. I have been thinking deeply about the degeneracy in the arts for some time now, digging through philosophy, art history, and even theology to disarm and discredit the attack on beauty, meaning, and truth. I did quite ok philosophically and theologically in this endeavor, which I would call "soft arguments". But only BB's rural vs. urban dichotomy provided the "hard tangible reality". So the tendencies in modern and contemporary art are relativistic, nihilistic and anti-human, because that's what city life is fundamentally like and what it is actually designed for.
Art for culture is what a dream is for the individual, said a wizard of psychology once, in that he was not incorrect, with the exception that a healthy culture is dreaming awake and with its eyes open, while a sick one is a dormant, blind slave to its dreams. The dream of a Christian city on the hill is a vision of light and hope. The unconscious dream of the modern city is a dark nightmare – or: could it be?
No wonder art became more and more "strange" with the industrialization and the growth of "factory cities". On the one hand, it reflected the pain of the modern soul, but on the other, it was hopeless and relativistic, and it tragically became propaganda for keeping the workers away from beauty (and essentially God), and keeping them (wanting to be) trapped in the cities or at least making them accept that there was no alternative (to "progress"). Hence art might not be a reflection of "our times" and "our life", as we are always made to believe. Maybe it is a reflection of a place, most importantly a spiritual place. This sounds trivial, but with the new dichotomy in mind, this could change art history and history in general.
The art world and art education left me stranded with self-doubt and cynicism, searching for a place of meaning and goodness. I think some artists feel the same deep inside. I struggle every day, not knowing what is right and wrong in (my) art, where to go with it or why to do it in the first – this manifests itself in all the different styles I switch between. I will keep searching though and hope to find that good place someday.
For this submission, I also did a portrait caricature of Tom Barnett, who generously helped me with health advice, another good man! Lastly I included some traditional paintings in oils and acrylics on canvas, and some strange doodles I can "ugly drawings" which are mocking art and the world in general, which I plan to do merch of. If you want to print the big BB illustration for yourself, I can provide you with a big JPGE file, just dm me your email on Instagram or write an email to mlmonkey@web.de
Thank you and keep crushing everyone!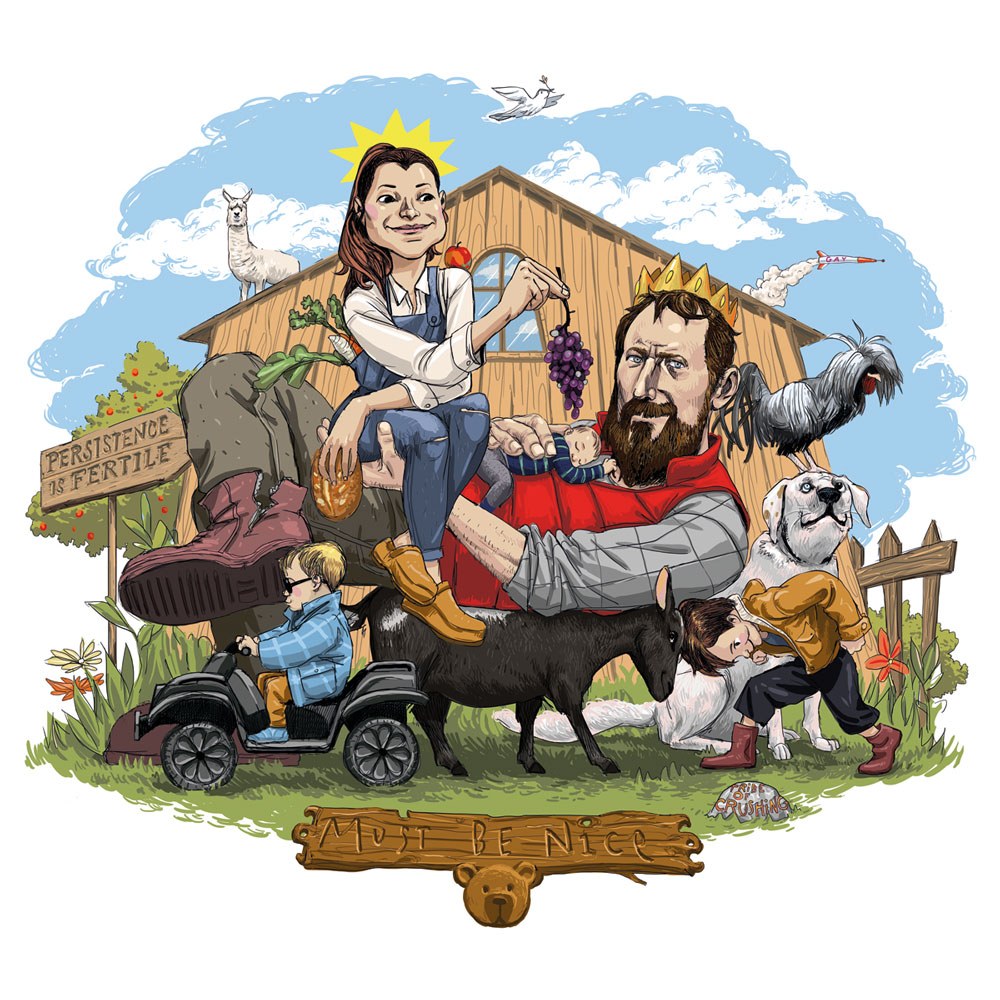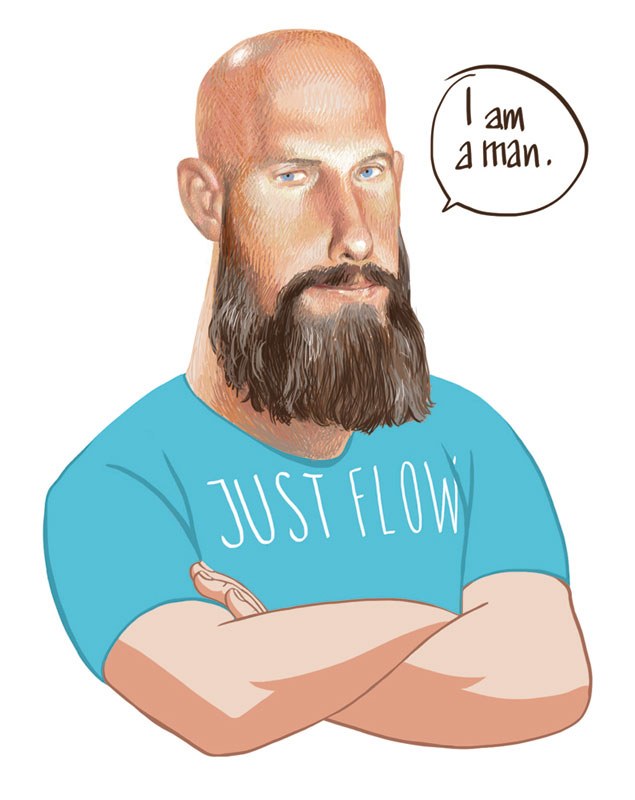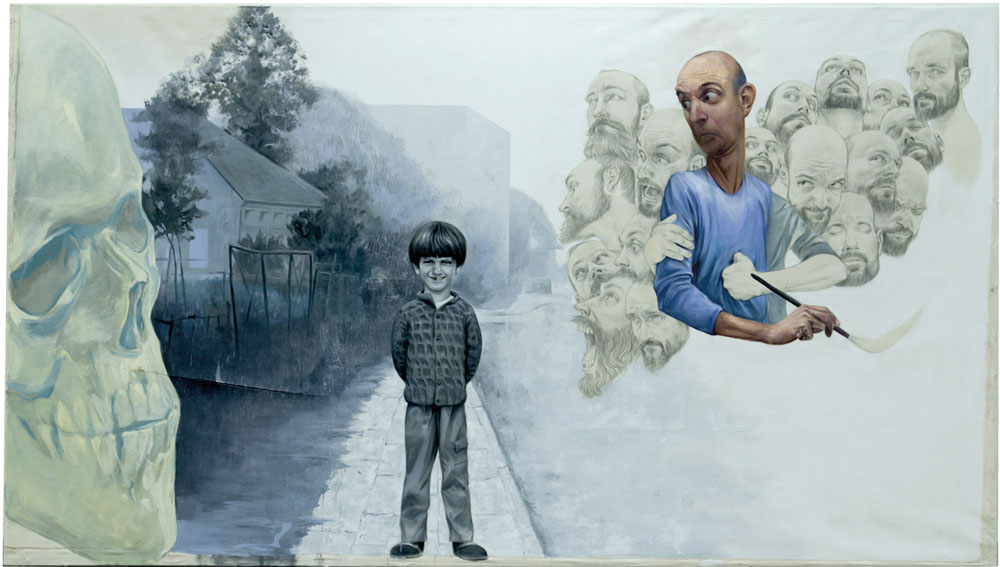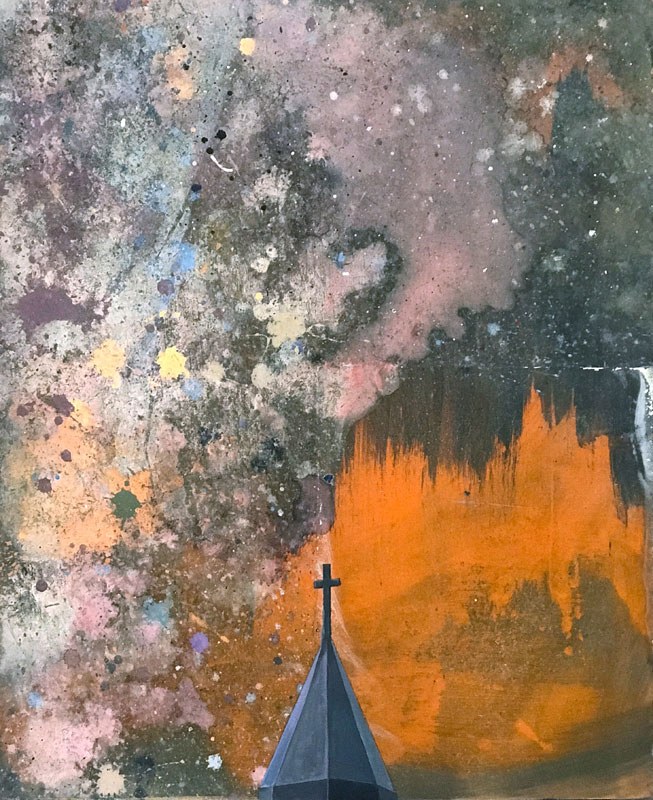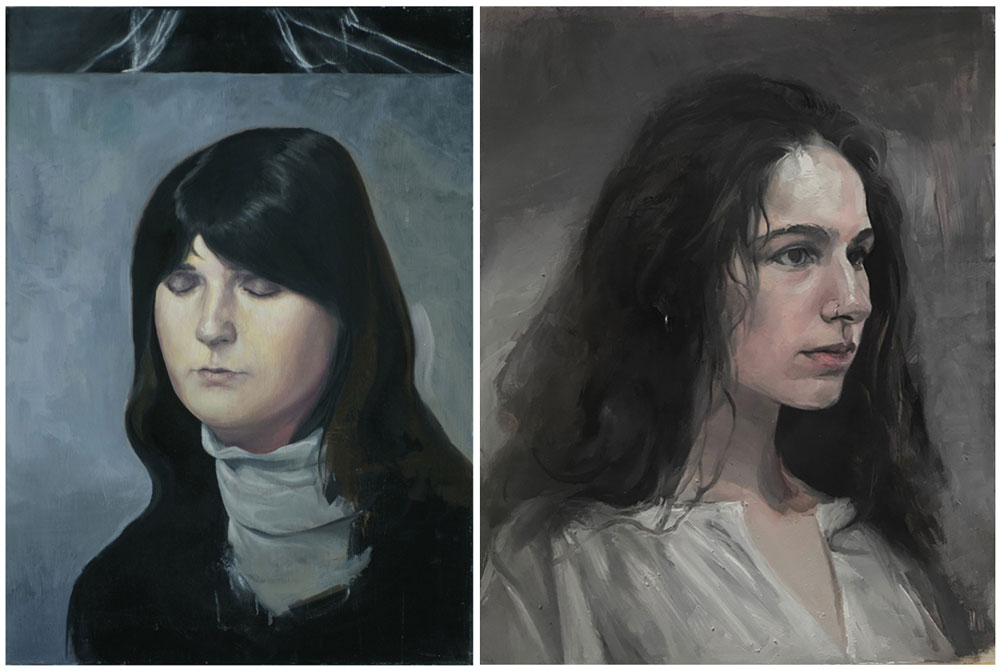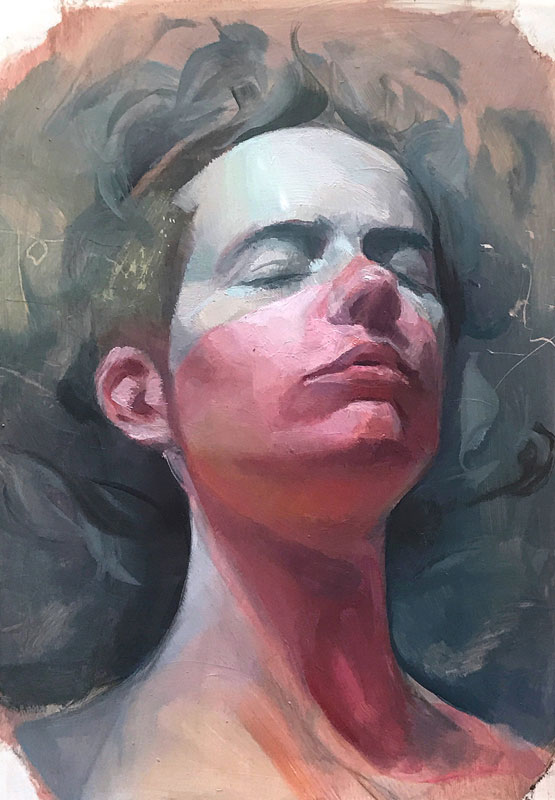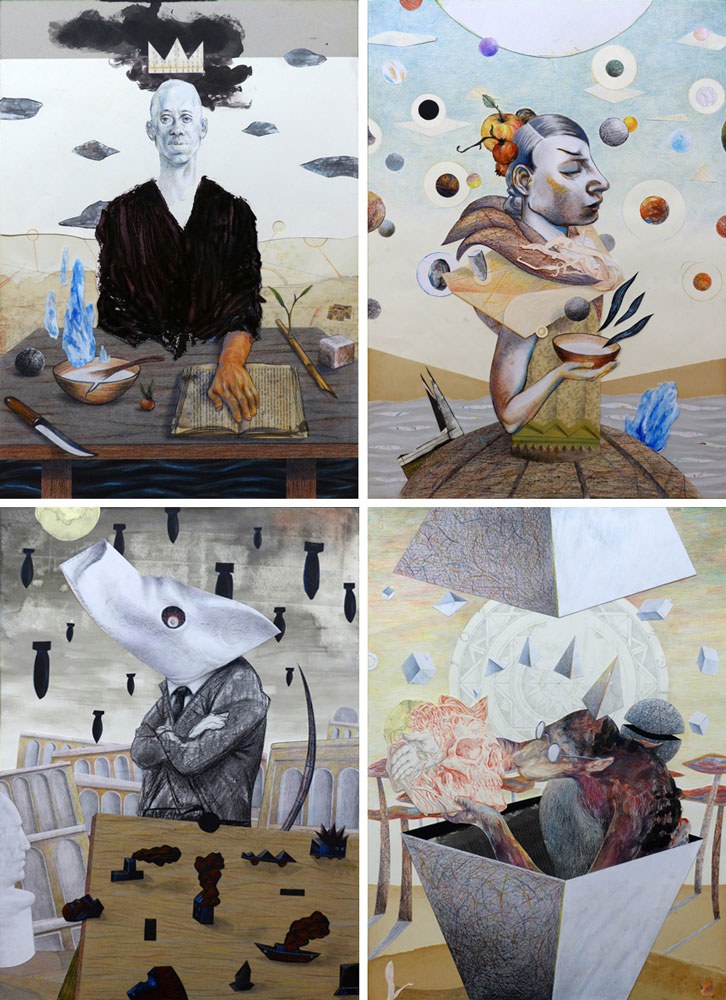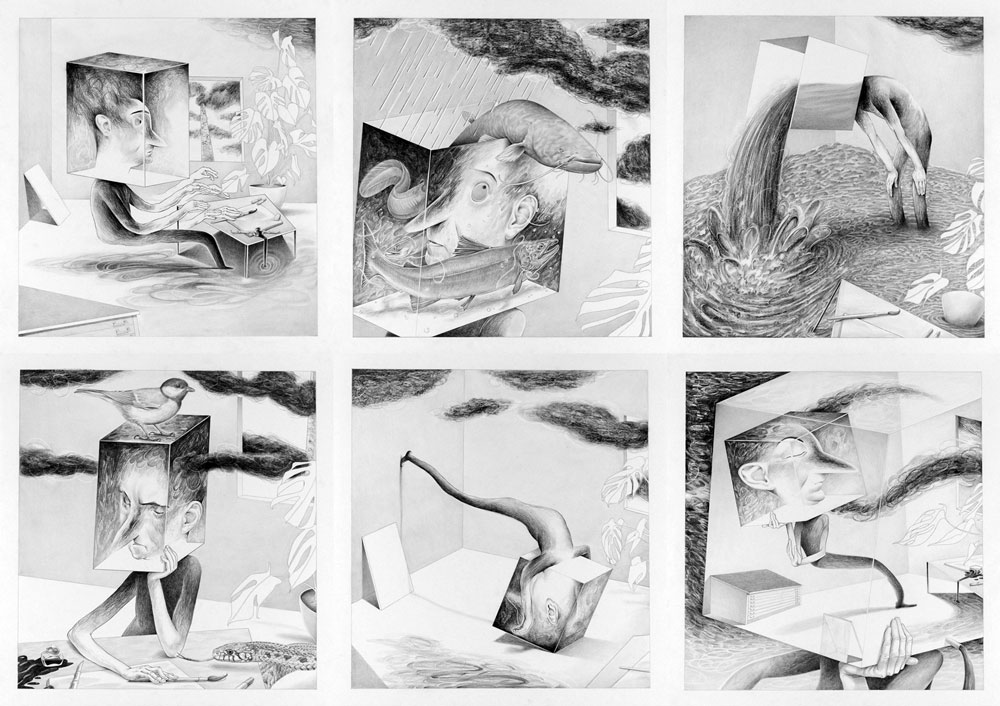 AJ Rhino Bear
ajrhino.com | AJ Rhino's Instagram | AJ Rhino's D-Live
Good evening Beartaria! AJ Rhino Bear checking in from my new place in Pennsylvania. The bears here are all fantastic, brilliant people and we are actively building a community. This is a painting I recently did for a bear from Canada. It was from a beautiful photo reference of an area near his home. I really enjoyed doing this one and am grateful for this wonderful and supportive community. Onward to Beartaria!!!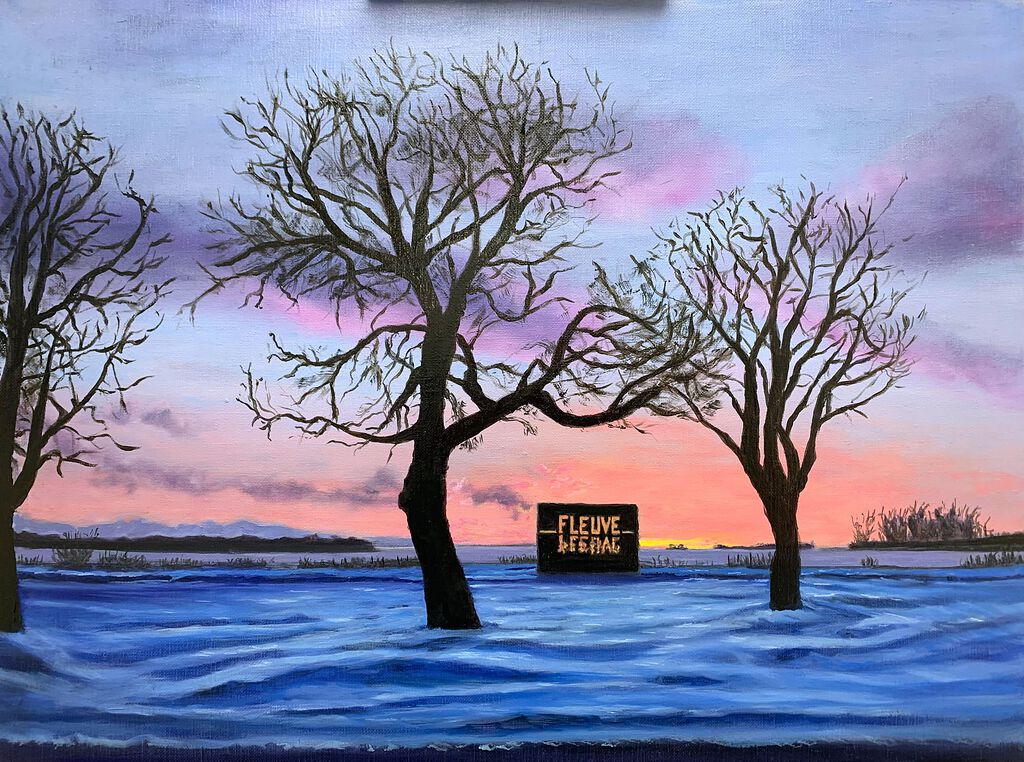 Daniel Ramos | KatanaBear
Based in Chicago. God inspires me in my life everyday, Grateful for the beautiful garden we live in. Much love to all the Bears!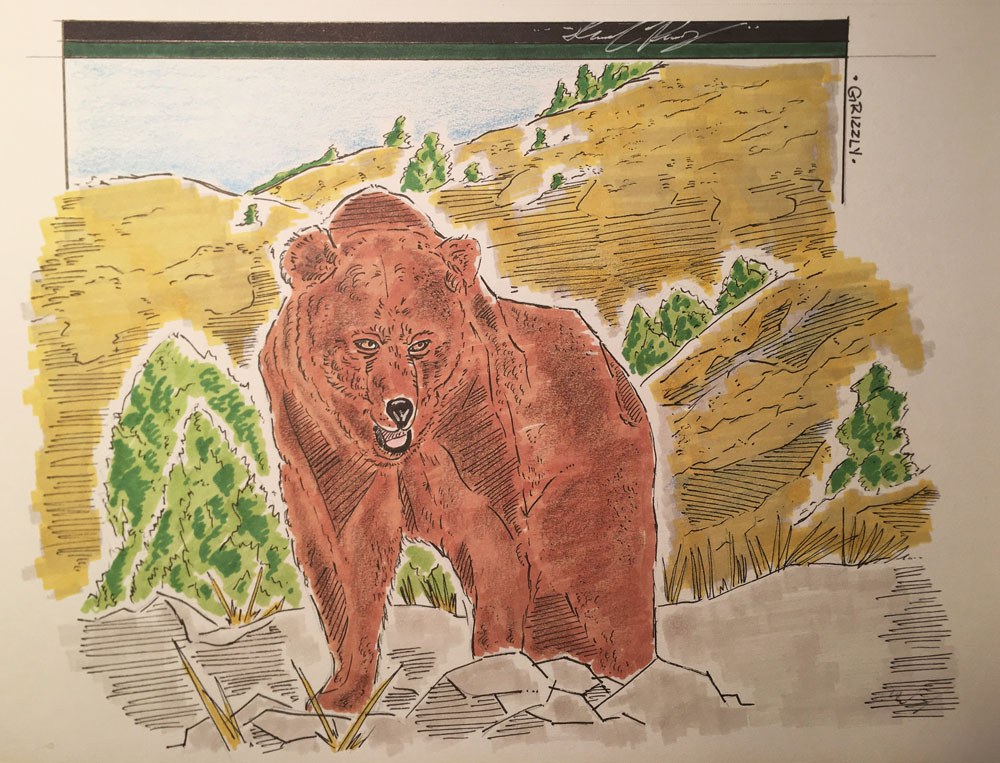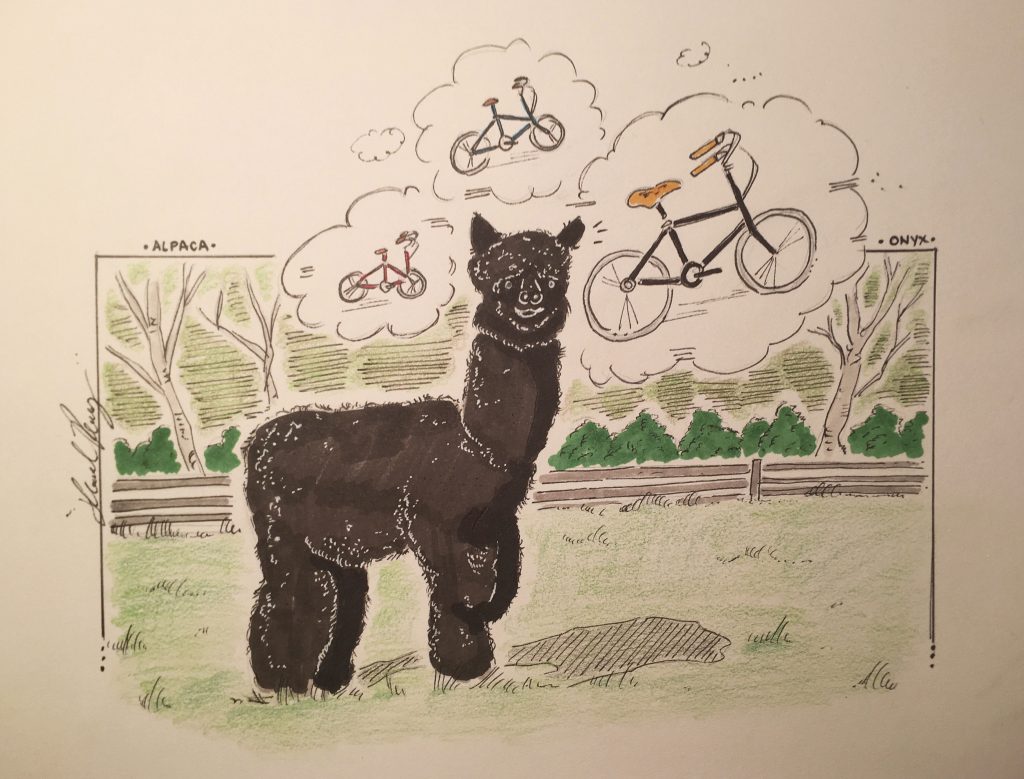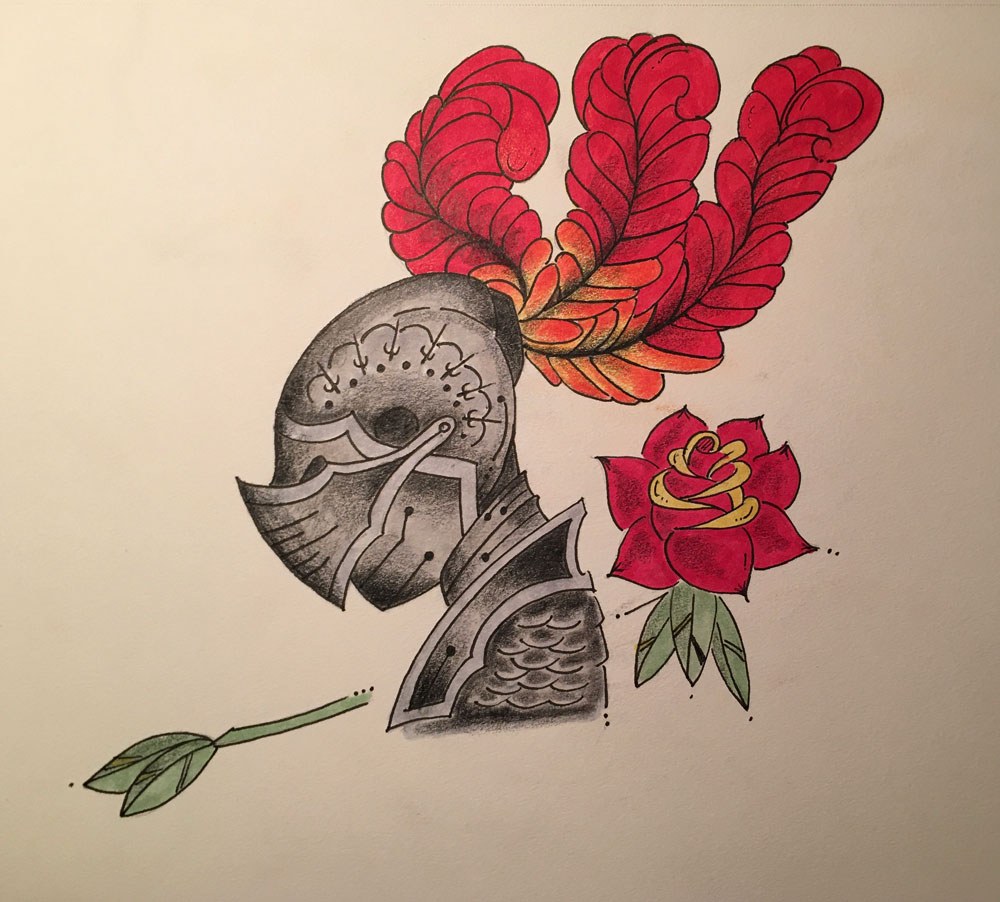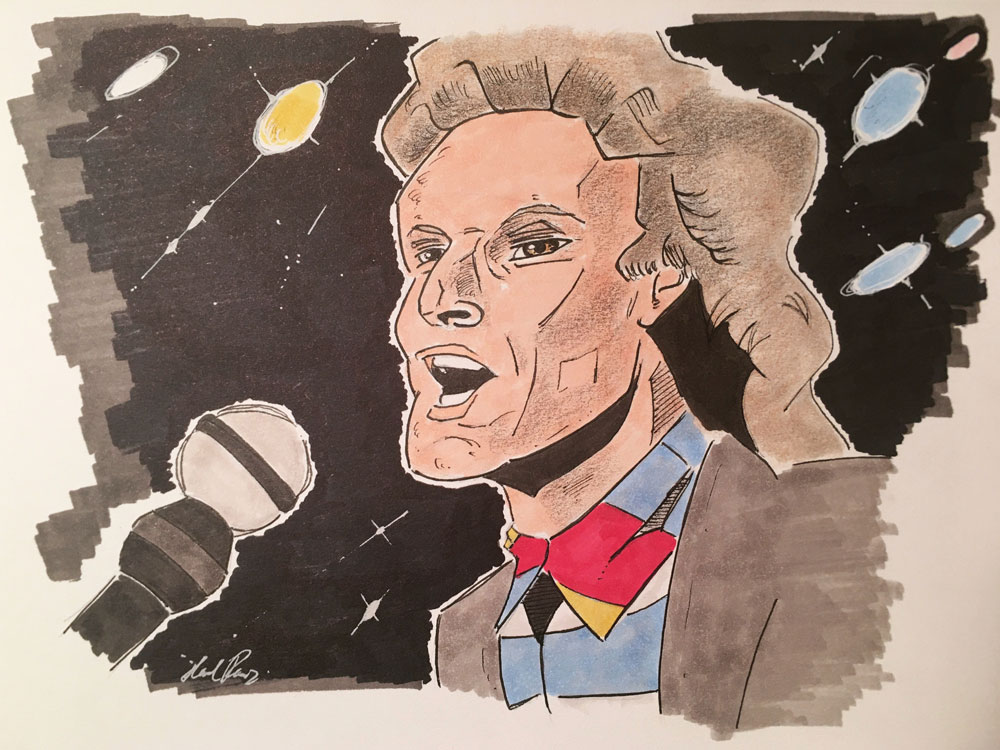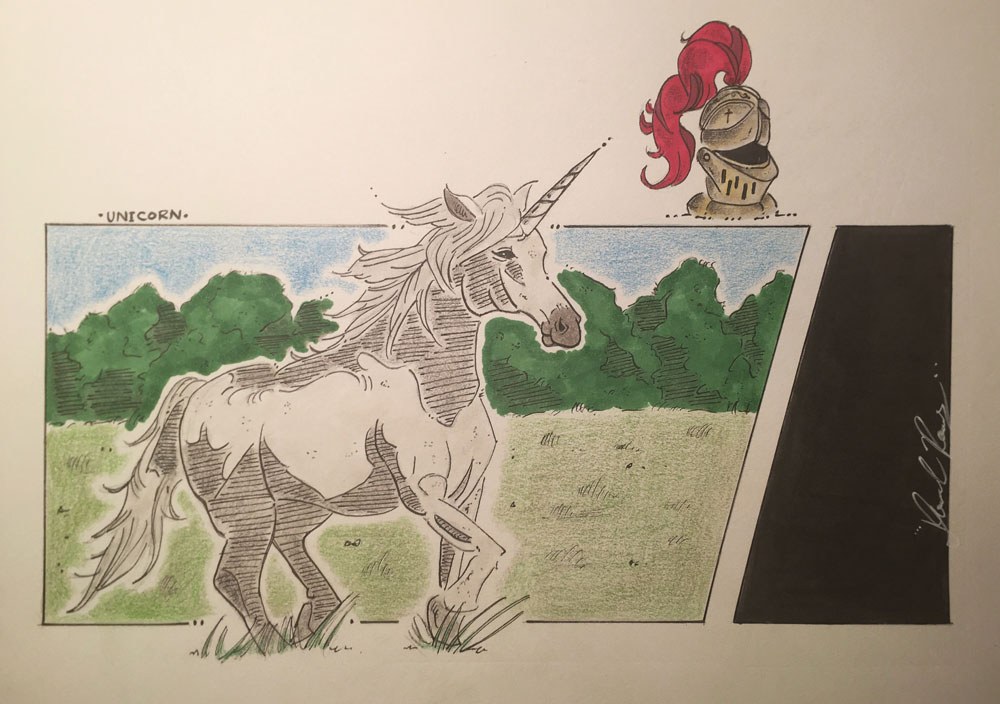 Doug Moreland
Doug's Instagram | Doug's Website
I care Bears and many other things, all with chainsaws and Power tools. I've been at it for over 20years, but what I thought was interesting is that my first business name was "Doagie Bears"… when I heard Owen on Crrow I felt such great relief in the things you spoke about. My wife and are on the homesteading/homeschooling/ homeopathy path too.

I'm also a musician with a western swing band and I've been having anxiety over the sudden suspension of my unalienable rights, like freedom of speech (masks), freedom of religion( masks too), and freedom to assemble( no gigs) So it's nice to hear all y'all beard in here.
Thank you to all the creatives who submitted their portfolios!
Please continue to support your local paperboy by submitting your art each week here, at The Beartaria Times
Continue to create and seek the Good, the Beautiful, and the True; and as always, Onward to Beartaria!
You can find out more about the Artists of the Week here.
Sincerely,
MC-Bear
Everything You NEVER Wanted to Know About Gauge – Part II
Knitting Mama Bear shares part two of her professional guide on gauge.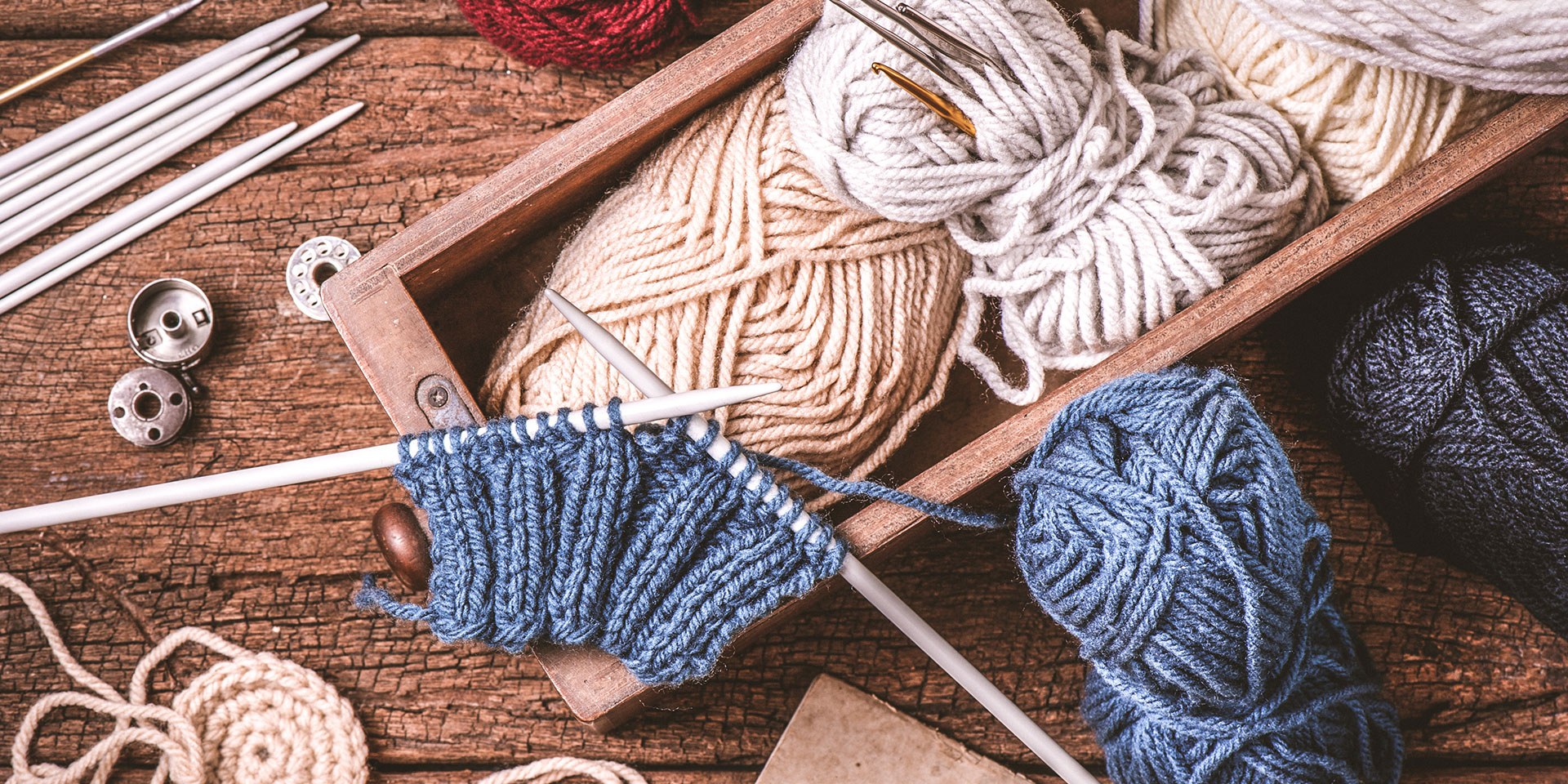 This week, Knitting Mama Bear shares part two of her professional guide on gauge.
In the last article, we learned how to make a gauge swatch and why it is important to make one for items that need to be correctly sized. This time, let's talk about what to do if you discover that your gauge does not match the gauge called for by the pattern.
Let's say you took your time knitting a gauge swatch using the same (or substituted) yarn and recommended needle size from the pattern. Here's a sample gauge note:
Gauge: 35 stitches & 37 rows = 4.5″ over Feather & Fan stitch
Your swatch may not match horizontally, vertically, or both; the horizontal measurement is more important. Once you have changed needle sizes to achieve the correct horizontal gauge, you can plan ahead to adjust vertically.
Here are some scenarios you may encounter:
Scenario 1:
On your swatch, there are 39 stitches horizontally within 4.5 inches. This means your tension is tighter than the designer's tension. To put it another way, your stitches come out smaller than the designer's stitches, so that more of yours fit into the 4.5″ space.
To fix this, try knitting the swatch again in the next needle size up. Repeat as needed until you have the right number of stitches inside the right number of inches.
Scenario 2:
On your swatch, there are 29 stitches within 4.5 inches. This means your tension is looser than the designer's tension. To put it another way, your stitches are larger than the designer's, so fewer of them fit into the 4.5-inch space.
To fix this, knit the swatch again in a smaller needle size. Keep trying smaller needles until you have the correct number of stitches inside the 4.5 inches.
Before you look at the next two scenarios, you must fix Scenario 1 & 2 before proceeding to 3 & 4. Once you resolve either of these, you will have the correct number of stitches horizontally.
Scenario 3:
You have to count 40 rows to get to a height of 4.5 inches but you have the correct number of stitches horizontally. This means your stitches are shorter than the designer's stitches.
Because you are getting the same number of stitches horizontally, this is easy to resolve. All you need to do is add a row or two to get to the correct length required to achieve the size you're making. Only repeat rows which do not include increases or decreases to maintain the correct size in terms of width. Repeat the rows in the pattern so it doesn't become disrupted. The easiest way to do this is to add more rows at the end of the project. Make sure you are measuring the length as you work.
Scenario 4:
You have only 34 rows in a height of 4.5 stitches but you have the correct number of stitches horizontally. This means your stitches are taller than the designer's stitches.
Because you have the correct number of stitches horizontally, this is also easy to fix. As you work on the project, don't work as many rows as the pattern calls for. You should skip only rows that do not include an increase or decrease to maintain the correct measurements in terms of width. Make sure you are measuring your length as you go. Again, the best way to resolve this is to skip ending rows.
Remember to fix either one or two before resolving three and four! These four fixes should cover all problems with gauge you encounter.
Important Take-Aways
Never try to knit tighter or looser to match the pattern gauge. You have a natural tension that will reassert itself.
Always make a gauge swatch. Don't skip this step for patterns that should be appropriately sized. Keep repeating the swatch until you have found the right needle size to yield a matching gauge (you can reuse the yarn again and again until you get it right).
Always knit your swatch at least 3 additional stitches and rows wider and taller than the pattern requires. This will improve the accuracy of your measurements.
Never measure from the edge; start with a few stitches from the border to avoid distortion.
Always work a border around the swatch. This will prevent edge distortion from throwing off your measurements. I prefer Seed Stitch because it looks the same vertically as horizontally. Bonus: if you don't want to keep your swatch, you can repurpose it as a washcloth with a very nice border!
If your project is worked in the round, make your gauge swatch in the round too. Make it larger than it needs to be, cast off, and cut up the side vertically through a row of stitches so that you can lay flat to measure. Tension in the round is different from tension worked flat.
Always use the recommended stitch pattern for your gauge. If it doesn't suggest a stitch pattern, assume it's Stockinette Stitch.
If the pattern calls for the project to be blocked, block your gauge swatch before measuring.
Always adjust your gauge to match the width before trying to adjust for height.
Avoid swatching squares smaller than 4 inches. There is no such thing as an even stitch to 1-inch ratio. It is always better to average your tension out over a larger area.
If you are designing your own project and are looking to figure out a gauge so that you can predict the number of stitches you will need throughout, make swatches for each stitch pattern you will use in the project. Stitch patterns are not all the same! Cables pull everything tighter and lace stretches everything larger.
Once you have achieved the correct number of stitches within designated inches, keep your swatch! Attach the yarn label and a note explaining the pattern you were using, the gauge required by that pattern, and the needle size you used on the swatch. Add a photo of the finished work when you're done. This will come in handy for other projects if they use similar yarn and gauge sizes or if you want to make the same project again. I keep mine in a binder.
Hopefully this information will help you grow in your skills as knitter or crocheter. If you liked this information, you can find me at yarnaddictadventures.com where I share more valuable information and free patterns.