Earn Money. Don't Make It.
How changing one word can change your business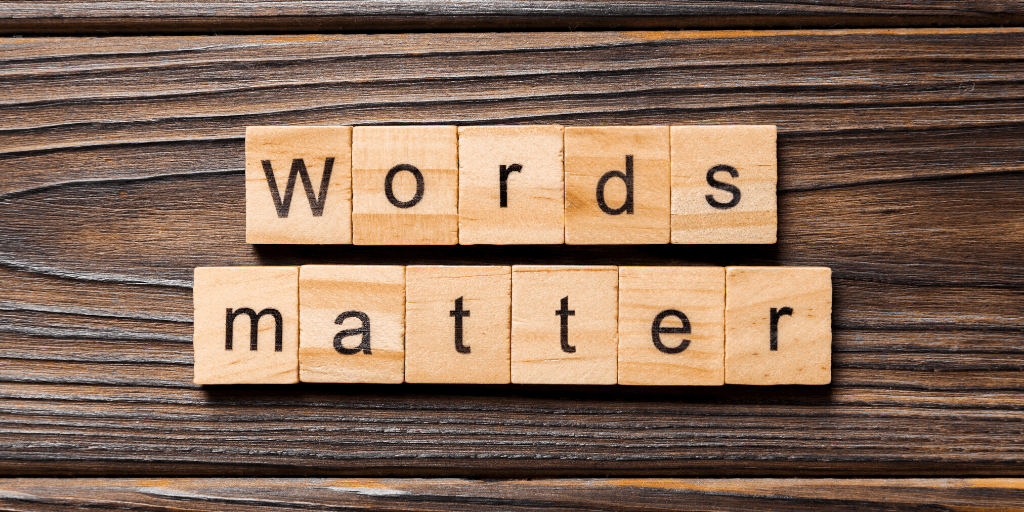 Words matter. How we use words matters. Replacing a single word in a sentence, or a thought, can result in an entirely different ending point. Today we'll focus on what I think is the most important word in business, and how replacing it with another will change your entire outlook.

When we use the phrase "I made money", we are lying. Unless you own a printing press specifically for creating money, use a special blend of top secret woven paper and fabric, use special inks and dyes, etc, and you literally create money, you didn't make anything. Using this phrase can lead to subconscious shifts in how we not only conduct ourselves in our business environment, but every other area of life as well. It might seem trivial, but words matter more than we know.

When we say "I made", we are taking full credit for a creation. Over time this can, and often does, lead to hyper inflation of the ego. The power of creation is something to covet. Desiring to create, or make, isn't bad in itself. After all, we are here to honor God by creating. It's what we direct that desire towards which can lead us down very bad paths. When we "make" money, we subconsciously train ourselves to believe we have the power to create wealth. We don't. And once that pattern of thinking takes hold of you, it will expand out to the point of losing touch with nature, truth, logos, and reality itself.

The way to avoid this crucial misstep is to rephrase it, and instead say "I earned money". Changing "made" to "earned" removes the idea that you created the money. That is important. Saying you earned money is not a lie. If you provided a service or sold a product, you did in fact earn that money. "Made" comes with the connotation that you are so powerful that you create from nothing. Only God can do that. "Earned" comes with the connotation that you worked hard to acquire, which is exactly what you did.

When we enter a job working for someone else, we don't make our paychecks. We earn them. We enter into a contract with an employer. The employer agrees to give you an amount of money for either a job, or per hour that you work. You willingly choose to accept these terms, knowing that in order to obtain that paycheck at the end of the week you will need to work hard to earn it. Nowhere in there did you make money. This doesn't magically change as soon as we create our own business. I don't make money selling wood products. I earn money by making wood products. There's a very big difference between those two, and the latter will keep you humble and focused on whatever it is you do.

A good exercise to see how important words are is to swap the words "made" and "earned" in everyday phrases, and see how ridiculous they sound. For instance, when I go into the shop, I make a cutting board. I don't earn a cutting board. When you graduate college, you earned your degree. You didn't make a degree. Your kids run up to you, paper in hand, exclaiming that they made you a picture. They don't yell "DADDY I EARNED THIS FOR YOU!".

Save the word "made" for when you're actually creating something. Use the word "earn" when you're working for an end goal. In business, this end goal is ultimately money. I work hard every day to earn money to feed my family and keep a roof over their heads. I do so by making things and then selling them. And at the end of the day, I have no false sense of superiority, no inflated ego, and I haven't convinced myself that I'm King Midas. I am tired, I am sore, and I feel grateful knowing that God allowed me another day of hard work so I could earn the money which I used to put food on the table. This also keeps my creativity focused solely on my craft, rather than on the acquisition of money. Instead of thinking about how I will acquire money, I think of what product I can create with wood that people will not only like, but will serve a purpose. I focus entirely on putting my energy into creating the product itself, so that when I hear the chime of a sale notification I know that my hard work paid off. I earned that sale.

Until next time Bears! Onward!

-Woodshop Bear

FB: Little Bear Woodshop
IG: @littlebearwoodshop

www.littlebearwoodshop.com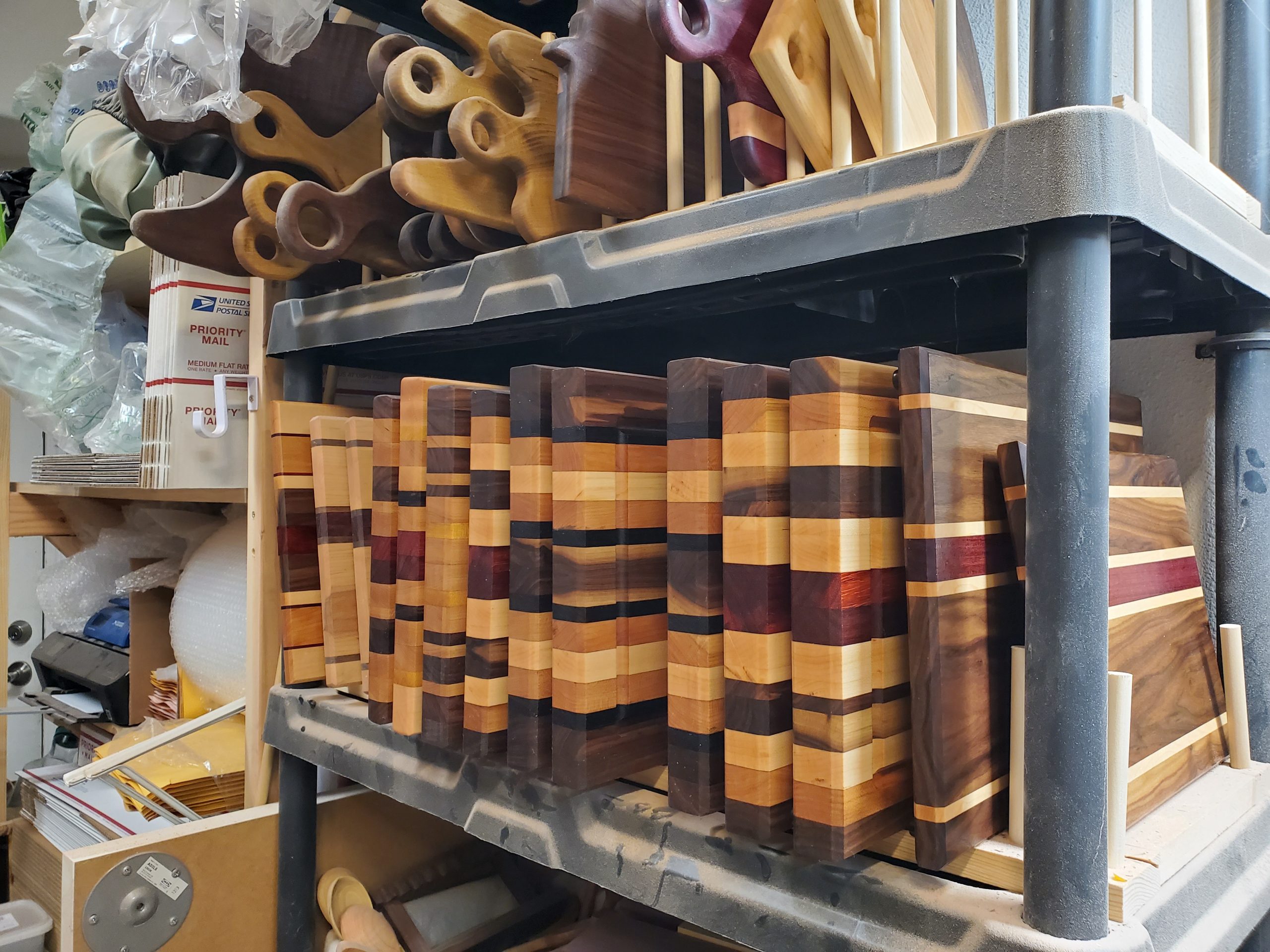 When we start a business we do so with the intent of earning an income. I doubt anyone in their right mind doesn't want that income to be as high as possible. We all have bills, dreams, and many have debt they'd like to get out from underneath of. We work harder than your typical 9-5 employee in order to earn that income. We put everything we have into doing a dozen people's jobs by ourselves. And, if God wills it, we eventually start to see the fruit of our labor. And that is when you can potentially experience the complete opposite outcome you'd envisioned.
In business there is a term used from time to time, which is "the hug of death". Picture being hugged by someone you love so tightly that you can't take in a breath. That person may be so happy to see you that they squeeze you as hard as they can to show their love and excitement, but it ultimately can lead to your death if you're unable to breathe. The same concept can be found in the business sense of this term. Sometimes businesses focus entirely too much on marketing, without first having built the proper infrastructure to be able to handle a massive influx of orders or business. This can, and often does, lead to the downfall of otherwise great business ventures. People can quite literally get so much business that they go out of business. I'll explain how this works, with personal examples, even though it seems entirely counterintuitive.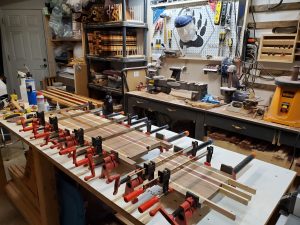 About 1.5 years ago I wrote a letter to our favorite comedian and bard Owen Benjamin, and included some items I'd made as a thank you for all of the revelatory changes he had helped bring forth in my life. At the time I thought my business had failed before it had even gotten off the ground. I was en route to sell all season long at our local farmers market, and had been working for months to stock inventory.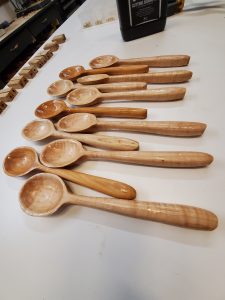 In March of 2020 I had that invitation revoked due to new state guidelines with everything that was unfolding. I sent my items to Owen, and said if he happened to open it on a stream and I got a couple orders that would be a blessing, but if I didn't then God had other plans for me. 10 minutes after he opened my box/letter on stream I had over $2,000 in orders.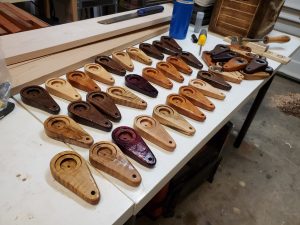 Within 24 hours I had another $2,000 in orders. Needless to say I was elated. But, that feeling also came with a huge amount of stress. It took me nearly 3 weeks to get the orders made and shipped, and I was beginning to worry that the long shipping times would result in unhappy customers. Thankfully that wasn't the case, so I used the profit I had earned to invest in new tools to speed up production.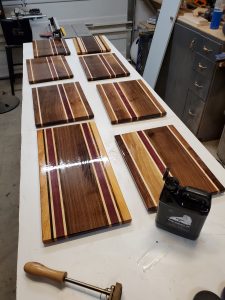 Fast forward 8 months to December of 2020. Once again, the potential hug of death hit, but much larger this time. The Christmas season was upon us, and I got hit with a wave of orders like I never could have imagined. In total, over 240 orders were placed over the course of 3 weeks, with nearly 1,000 individual items ordered.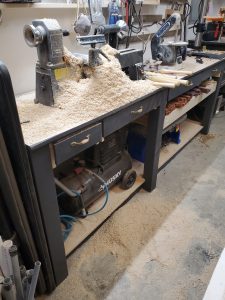 Once again, I realized how unprepared I was for this rush, and I can't put into words how hard I worked that month. 12 to 14 hour days, every single day, for a month straight. My days consisted of working in the shop all day, packaging orders, dropping orders at UPS and USPS, making 2-3 shops runs a week, not being able to breathe in my shop because there was so much sawdust in the air but I didn't have time to deep clean, and not being able to breathe at night when the panic set in and I thought about the 30 products I had to make the next day.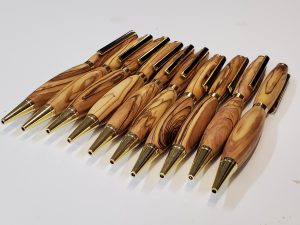 All of this while we had 2 teething children under the age of 2, getting no sleep, and exhausted. There were times at the end of the night when I'd finish in the shop, come inside, put my daughter to sleep, and nearly cry from exhaustion. And, as many business owners have done before me, that level of both physical and emotional exhaustion led to the one and only time I've ever thought about closing my business.
Those who know me might think that's a crazy thing to think. I'm Woodshop Bear. All I do is crush. But in that moment, I crushed too hard. I was in over my head in a way I'd never experienced in my life.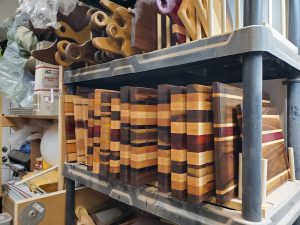 While it was wonderful to do $10k in business in 3 weeks, I had to make every single one of those products by hand, package and ship them, and try to be as present as possible to help my wife with the children. The thought of closing my business was not due to a lost desire to do what I love, but rather the sheer weight of doing it all by myself. Obviously I crushed those 240+ orders, got everything out in time, and continued crushing. But I also crashed afterwards, which caused a whole new set of challenges for a couple of months. After that rush, I temporarily got nervous every time I saw an order pop up on my phone. Again, this sounds ridiculous, but this is the nature of business sometimes. When you experience the hug of death, and make it through, it can take time to come back down from the constant adrenaline rush.
I don't tell you this to deter you from starting a business whatsoever. This might sound scary, but the reason I experienced those times (especially December), is because I had not scaled accordingly. That was a mistake on my part. I got so wrapped up in the excitement of having steady business and being able to support my family that I lost track of scaling my business, my tools, my storage, my shop supplies I had on hand, etc. My lack of planning resulted in loads of unnecessary stress and worry. I was taking 4 times longer to sand things than I needed to because I had not yet invested in a proper bench top sander. I had no room to move because I had put off moving my inventory storage up into my office. This slowed down production heavily. I had not taken the steps I needed to in order to speed up production, and it came back to bite me hard.
If you're starting a business, or have a small business, may you learn from my mistakes. Getting more business is always a blessing, but be sure that your business infrastructure is at a level which can handle the increase in orders before they arrive. Have extra shipping supplies on hand, so you're not waiting on boxes to arrive with orders that needed to go out days ago like I was. Make sure you have extra supplies on hand before potential business rushes like holidays. Make up extra inventory and have it on hand (if possible), so you're not caught with more orders than you can process in a day. And most importantly, grow your business at a pace which allows you to comfortably acclimate to the increased pressures that come along with more orders. That time of growth may seem like a burden, as you'd like to be making as much as possible at all times, but that time is when you learn and are able to make the necessary adjustments so you can succeed.
Until next time, Onward
-Woodshop Bear
Rebel Joe Coffee, It will give you legs…
"I think about her every day and I hope she is proud of what I'm doing." says Max.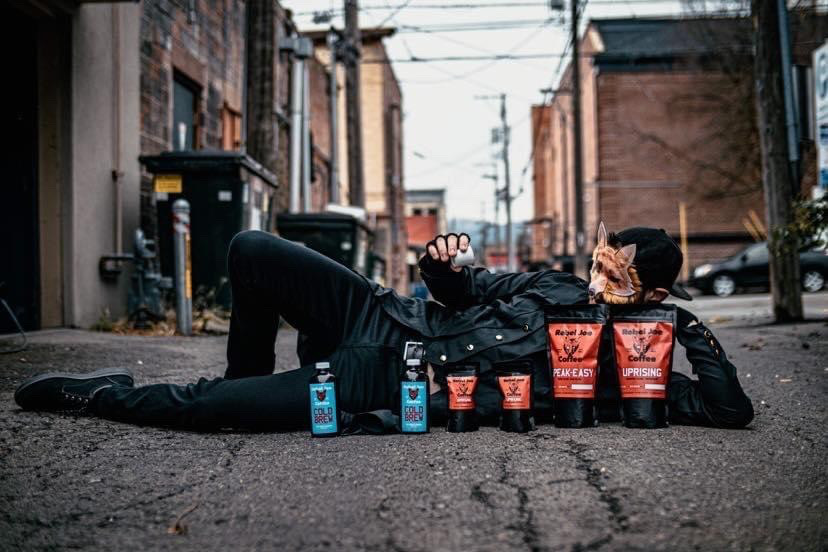 They said this coffee can really stand up for itself, that it would make your beard grow overnight, a coffee so legendary it will have you crushing in your sleep. So logically, We had to try it. We have never been crazy about where we buy our coffee from, our go to blend is the wholesale club's own organic medium roast. Once in a while we would splurge for a more local Vermont whole bean organic coffee but it was never a priority to have "great tasting" coffee. We honestly couldn't tell much of a difference between our past purchases. Then we bought Rebel Joe.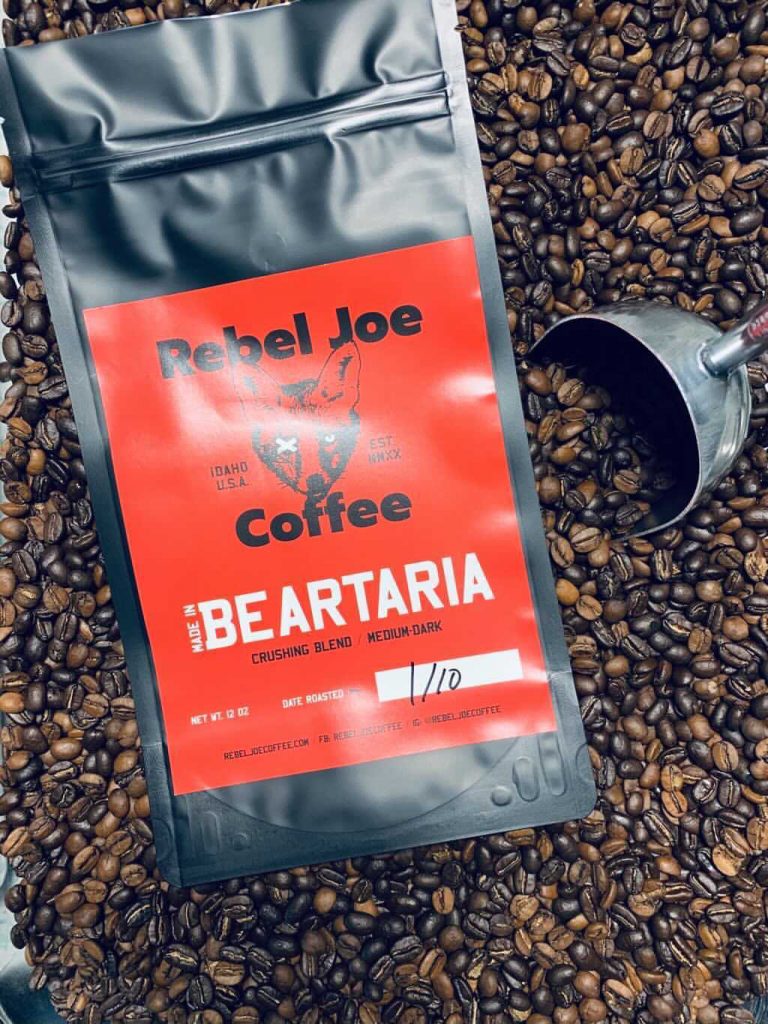 We got the 5 lb Uprising Breakfast Blend and the monthly special of Pecan or Pecan't. You can get yours here. First of all the shipping was quick from order to delivery and the cost is comparable to the coffee we had been purchasing. We immediately took note of the roasting date, it was roasted just five days prior to the day we received it. The fresh roasted smell of the whole bean coffee tickles our nostrils as soon as we opened the bag. The flavored coffee smelled like a delicious cone of butter pecan ice cream on a hot summer's day. We knew we were going to like this coffee. 
When we got our gravity filter, we thought our coffee game had changed but like a true legend Rebel Joe upped the game even more. The smooth rich taste of the coffee is notable with or without cream. There is no bitterness of over roasting or neglect that comes with store bought coffee. Delicious hot or iced this coffee is highly recommended. 
Max, better known as Board Game Bear, has really brought new life to the coffee world. The branding and creative genius behind Rebel Joe really makes him stand out as an entrepreneur. But he couldn't have done it without his mother. The love a son has for his mother is never better expressed then when she needs it most. He helped his sister care for their mother who was suffering from ALS the last years of her life. In doing so brought her back to God and made sure she was baptized 3 months before her passing. He was also baptized on Mother's Day the same year and hasn't looked back. While the task at hand was heartbreaking and nearly unbearable at times he wouldn't have chosen any other path. Rebel Joe wouldn't have come to fruition with out his mother. The modest inheritance he received after her passing allowed this venture to come to life and her memory lives on through his hard work and dedication.
"I think about her every day and I hope she is proud of what I'm doing." says Max.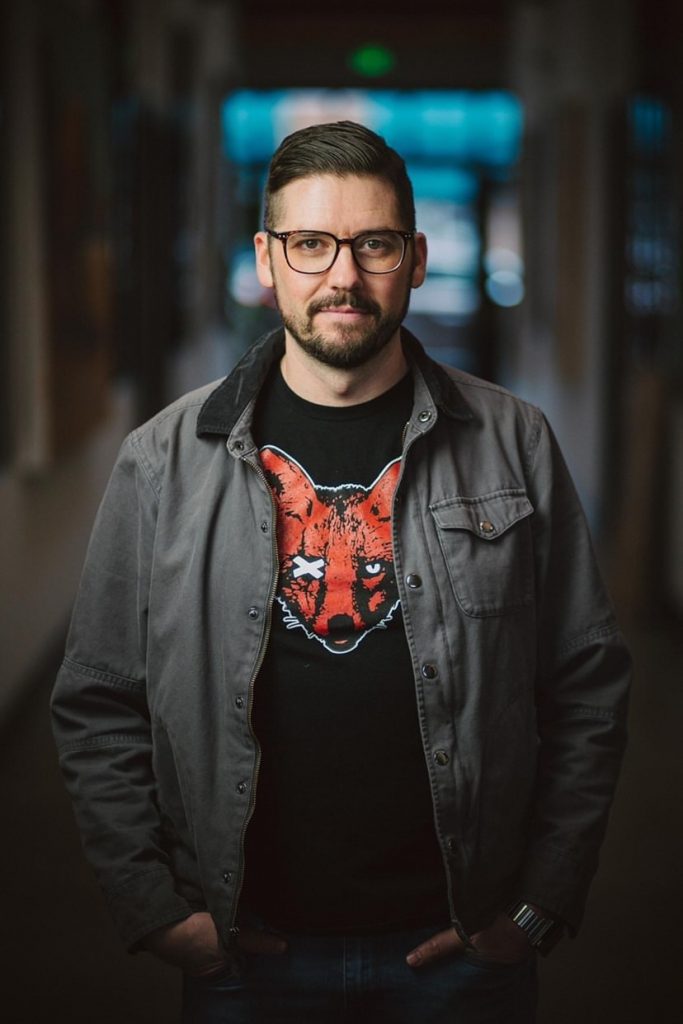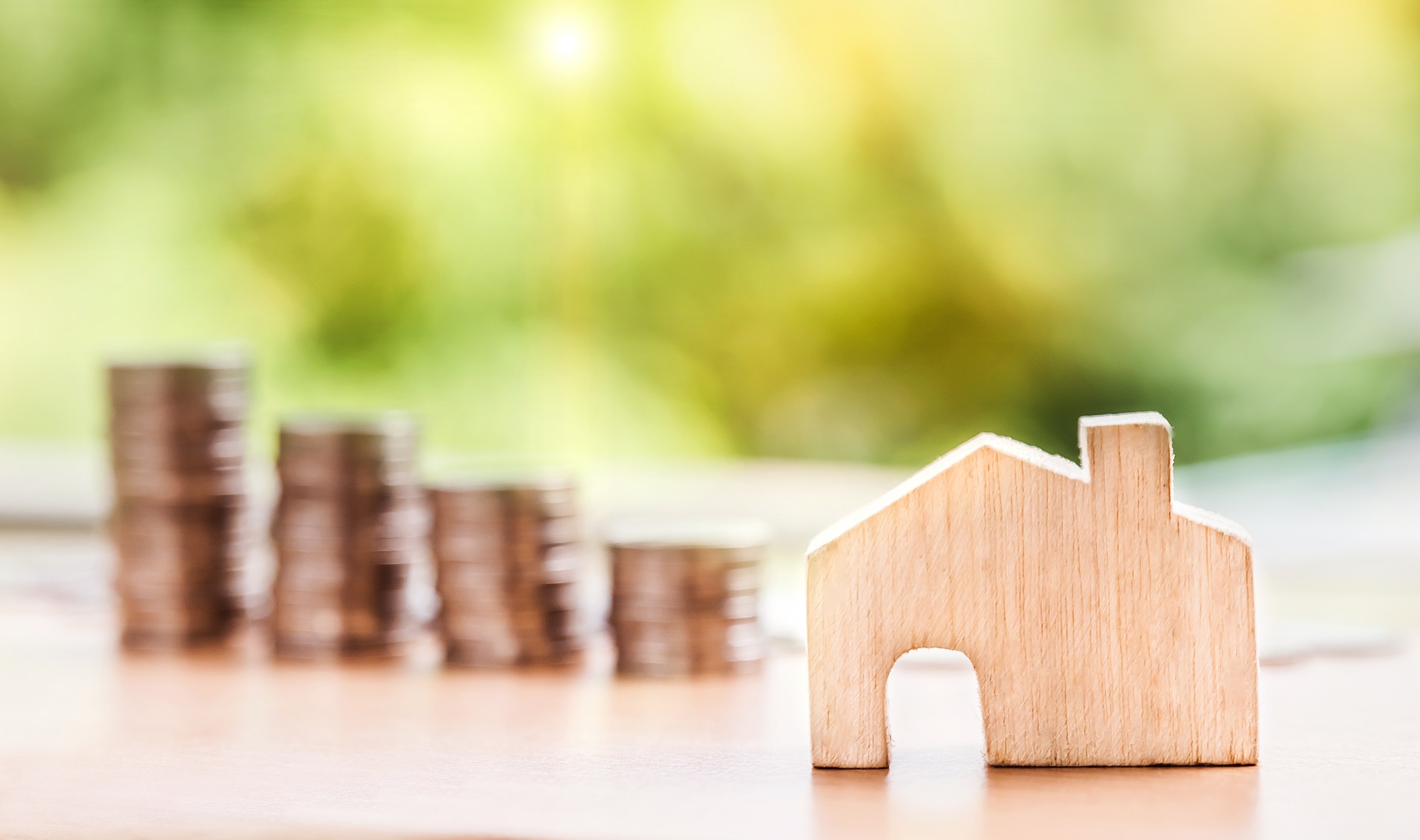 There are many reasons why someone takes the scary leap into starting their own business. Maybe they aren't happy with their salary. Perhaps they think they can build a better business than where they currently are. Could it be that they feel there's no future in their position and they're just outright bored? Whatever the cause is, more often than not the underlying reason revolves around the acquisition of more fiat currency. People will sacrifice paid health care, paid time off, sick days, vacation days, and job stability and security for the unpromised dream of more cash in their bank account. And this is where many people make their first mistake.

    When you operate from a place of fear (in this case the fear of not having enough money), both in your personal life and the decisions you make in your business, you are led down a road which will ultimately result in the sacrificing of your own morality in the never ending pursuit of more cash. And that cash will never bring you true happiness.

    The alternative to this soul sucking pursuit of material gain is to operate your business in a way where you are spreading good into the world. While this may seem counter-intuitive to every piece of business advice you've ever heard, it's the absolute truth. When you use your business power to bring others honest, selfless joy, you not only gain a customer who's emotionally invested in the future well-being of your business, but you also get to lay your head down at night knowing that you used your power to do good. Unlike paper rectangles or 1's and 0's in a computer, this will actually bring you happiness, and give you purpose going forward.

    A personal example of this from my own business is as follows. Around Christmas time of 2020, I had a customer reach out to me saying her family had experienced a very brutal year and she had only a very small amount of money to buy something for her husband, but if she was going spend it anywhere she wanted to support a small family business. She wanted to purchase one of my Deer Hunter pens, as her husband was a hunter and she thought he'd really like it. I could have very easily made the pen, sent it out, and never thought about it again. What I chose to do instead was make the pen, make an additional pen valued at $40, and send them both out with a hand written note to her husband wishing him good fortune in his future hunts. I did this in the middle of working 14hr days trying to keep up with a holiday business rush the likes of which I never could have anticipated. She received the package and was both shocked and elated, and she is now a top follower on my social media and shares my posts all of the time, giving my business tons of promotion. I lost money from my own pocket to do this small act of kindness, but if we measure good deeds in dollars, we've already lost everything that makes us good.

    Is my ego forever inflated because I did something good? Not at all. But my heart is full knowing that I have reached a point in my business where I can do small acts like this from time to time that bring joy to others. You'd be hard pressed to find an employee at any big box store who would use money from their own pocket to bring you joy when you're in a trying time. And this is the fundamental difference between operating a business from a position of money acquisition compared to spreading kindness. Both the big box store and the small family business are profiting, but when the dollar collapses the store will be left with nothing, while the family business will be left knowing they did good in this world. The question you must ask yourself when running a business is where do you want to be when that day comes? Do you want your legacy to be worthless paper, or changed lives?

    Until next time my friends, Onwards.

-Woodshop Bear
Website: www.littlebearwoodshop.com