Earn Money. Don't Make It.
How changing one word can change your business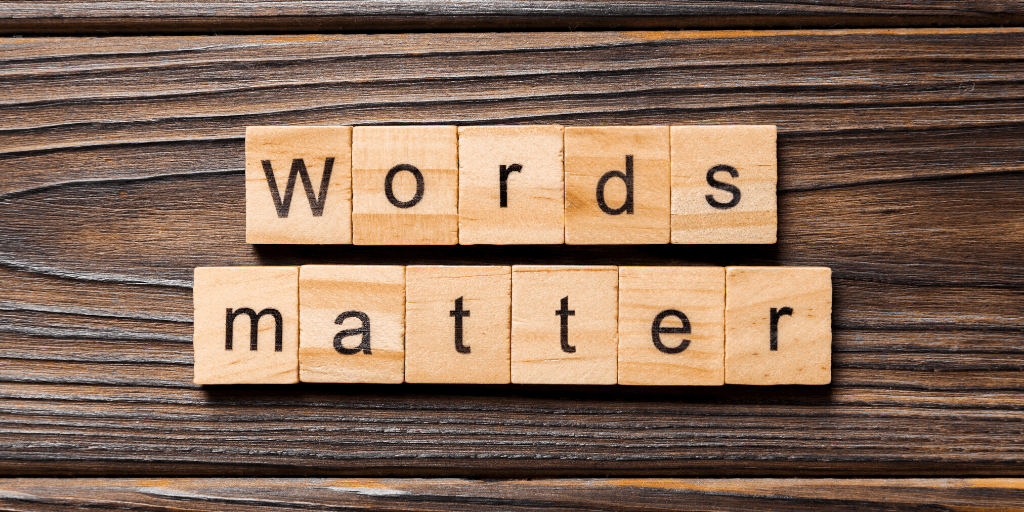 Words matter. How we use words matters. Replacing a single word in a sentence, or a thought, can result in an entirely different ending point. Today we'll focus on what I think is the most important word in business, and how replacing it with another will change your entire outlook.

When we use the phrase "I made money", we are lying. Unless you own a printing press specifically for creating money, use a special blend of top secret woven paper and fabric, use special inks and dyes, etc, and you literally create money, you didn't make anything. Using this phrase can lead to subconscious shifts in how we not only conduct ourselves in our business environment, but every other area of life as well. It might seem trivial, but words matter more than we know.

When we say "I made", we are taking full credit for a creation. Over time this can, and often does, lead to hyper inflation of the ego. The power of creation is something to covet. Desiring to create, or make, isn't bad in itself. After all, we are here to honor God by creating. It's what we direct that desire towards which can lead us down very bad paths. When we "make" money, we subconsciously train ourselves to believe we have the power to create wealth. We don't. And once that pattern of thinking takes hold of you, it will expand out to the point of losing touch with nature, truth, logos, and reality itself.

The way to avoid this crucial misstep is to rephrase it, and instead say "I earned money". Changing "made" to "earned" removes the idea that you created the money. That is important. Saying you earned money is not a lie. If you provided a service or sold a product, you did in fact earn that money. "Made" comes with the connotation that you are so powerful that you create from nothing. Only God can do that. "Earned" comes with the connotation that you worked hard to acquire, which is exactly what you did.

When we enter a job working for someone else, we don't make our paychecks. We earn them. We enter into a contract with an employer. The employer agrees to give you an amount of money for either a job, or per hour that you work. You willingly choose to accept these terms, knowing that in order to obtain that paycheck at the end of the week you will need to work hard to earn it. Nowhere in there did you make money. This doesn't magically change as soon as we create our own business. I don't make money selling wood products. I earn money by making wood products. There's a very big difference between those two, and the latter will keep you humble and focused on whatever it is you do.

A good exercise to see how important words are is to swap the words "made" and "earned" in everyday phrases, and see how ridiculous they sound. For instance, when I go into the shop, I make a cutting board. I don't earn a cutting board. When you graduate college, you earned your degree. You didn't make a degree. Your kids run up to you, paper in hand, exclaiming that they made you a picture. They don't yell "DADDY I EARNED THIS FOR YOU!".

Save the word "made" for when you're actually creating something. Use the word "earn" when you're working for an end goal. In business, this end goal is ultimately money. I work hard every day to earn money to feed my family and keep a roof over their heads. I do so by making things and then selling them. And at the end of the day, I have no false sense of superiority, no inflated ego, and I haven't convinced myself that I'm King Midas. I am tired, I am sore, and I feel grateful knowing that God allowed me another day of hard work so I could earn the money which I used to put food on the table. This also keeps my creativity focused solely on my craft, rather than on the acquisition of money. Instead of thinking about how I will acquire money, I think of what product I can create with wood that people will not only like, but will serve a purpose. I focus entirely on putting my energy into creating the product itself, so that when I hear the chime of a sale notification I know that my hard work paid off. I earned that sale.

Until next time Bears! Onward!

-Woodshop Bear

FB: Little Bear Woodshop
IG: @littlebearwoodshop

www.littlebearwoodshop.com
Smell Like a Bear? There's a Bear for That…
'Who makes soap? Body wash? Toothpaste? Mouthwash? Shampoo? Conditioner? Deodorant? Beard products?'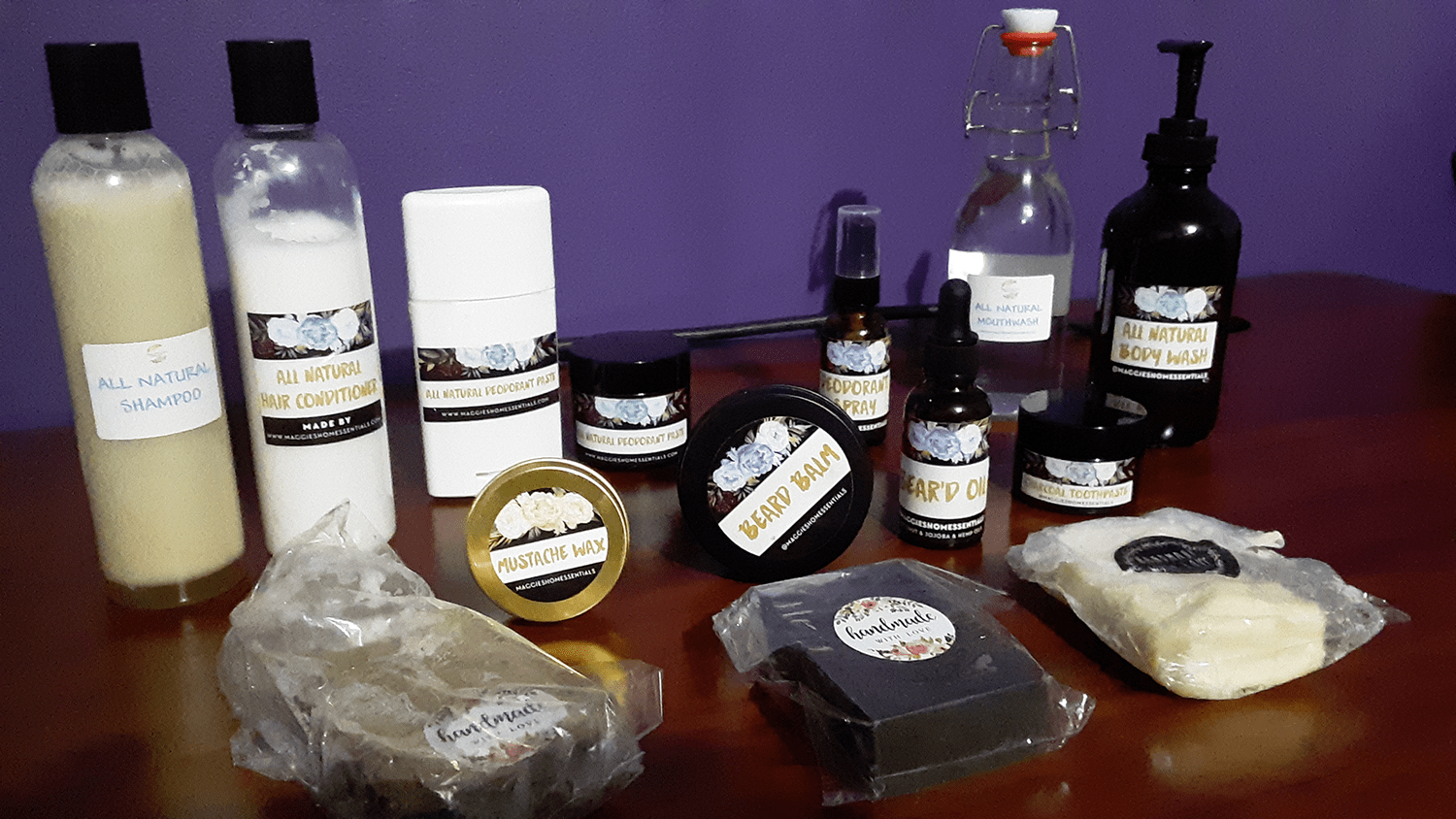 By: Purple Bear
Ever since joining the Bear community, when I meet a high-morality person with a skill or small business, I like to support it. Even when they tell me, 'Nah, man, I'll just give you some!' But that's part of why they deserve to be supported. I'll accept the generosity of a gift, but eventually, I want to send my energy to my in-group. Not some stranger. Not some foreign entity. Not some commercial product using ingredients you've never seen in nature. I want someone real with something real to support. And there's no one more real than the Bears! No exaggeration.
So with that mindset, look around your home. What are you buying from the store that, in all honesty, you don't need to be this commercial-constant staple in your day-to-day? Is it made in your nation? Can you identify the ingredients? Would your 'continuing to buy it' not only feed a problem outside of you but feed a problem inside you? Wouldn't it be great if you could just 'have a Bear' for all these things you keep getting by habit? And not only is it healthier or of higher quality, you just helped a good family.
For me, the simplest thing was hygiene products. Of course, we guys will just buy whatever so we can go back to work without people nagging about how work makes us smell. But the 'just buy whatever' can easily be switched to 'just buy Bear stuff.' Easy, right?
So I got on the app and said, 'Who makes soap? Body wash? Toothpaste? Mouthwash? Shampoo? Conditioner? Deodorant? Beard products?' And in minutes, someone commented with an answer. So one great confidence you can have is there's a Bear for everything good and valuable! And every connection is a bridge worth trying to build.
Maggie's Home Essentials was the most frequent answer to my question. Maggie is @MaggiesHomEssentials on the Beartaria app and has her website here with all her products that Bears and non-Bears can shop. All her stuff is homemade and natural. You can look at each item on her site and see the small number of simple ingredients, all readily recognizable in nature. Now, sure, her designs have pretty flowers on them. But guys, they get the job done! The people nagging about your post-work smell will stop their whining and leave you alone! And look what you'd be supporting: The in-group.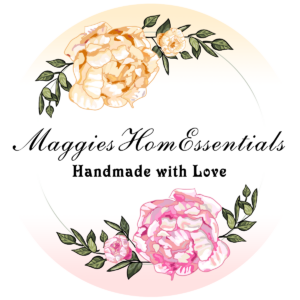 I made a post on the app reviewing some of the things I bought from Maggie over the course of a year, and the Beartaria Times Editorial staff were nice enough to reach out and suggest I turn it into an article. And here we are. As for my review post, here it is:
"I wanted to review some @MaggiesHomEssentials products I bought this year. Most of these come in different fragrances for men and women. I'm a man, so the scents I went with are mostly sandalwood, I think. Except for the toothpaste, that one is peppermint.
Shampoo: It does the job just fine. It's watery, but it lathers (Castile base with coconut milk), so you'll get plenty of use out of it despite how small the current bottle size is.
Conditioner: Also does the job. Maggie went out of her way to make this liquid version of her 'conditioner bar' when I suggested it. It's much better than the bar, in my opinion.
Deodorant Stick: The paste is excellent, though it's a bit softer than expected, so you might notice the stick squish faster than a commercial stick. This brings me to the…
Deodorant Paste: This is just the paste in a little container, which is better for how soft it is, in my opinion. The stick kind of makes you accidentally use too much if you're rough with it
Deodorant Spray: Another way to get the job done, albeit not as manly. Just do it quickly!
Mouth Wash: Our own natural mouthwash! This was another one Maggie went out of her way to make. This first one has a kind of salty taste to it, but it works fine. No burn.
Body Wash: This one crushes as a general body wash, but it also works as a shampoo if you want something that has multiple uses. This one also lathers, if I remember correctly.
Mustache Wax: I mainly got this out of curiosity because I've never messed around with beard products. If you like beard wax, I'm sure you'll like it. I guess I just don't need it.
Beard Balm: I still don't quite get the point of balm, but I'm glad I tried it. It's firmer than I expected, but I guess this helps with split ends and stuff. I'm not sure. Sorry, haha.
Beard Oil: I like this one best. I wore it to a Bear's wedding! The lid has an eye dropper, so you can put as much or little in your beard as you like. I may use this more, allegedly.
Charcoal Toothpaste: Finally, some stuff I know for sure doesn't have any bad ingredients in it. If you know, you know! You might have a spoon or something near the sink to get it out. And rinse really well!
Bar Soap: Good bar soap. This was a free gift in one of my orders. She does that a lot!
Exfoliating Pine Tar Soap: I'll be honest I haven't tried this yet, but it looks cool, and it has good stuff in it, like goat milk and charcoal. You know, the good stuff! But in soap!
Conditioner Bar: I much prefer the liquid conditioner, mainly because you have to keep the bar in the fridge. But I also found this one very waxy and hard to fully get off the hair and hands after putting it on. I guess if you want your hair to be a little shapable or have that sort of wax sheen to it, this is fine. Me, I'm sticking with the liquid version. Which also has a LITTLE bit of that wax feel but not nearly as bad. Maggie is accommodating on the app, so just message her for feedback, and she'll crush new methods!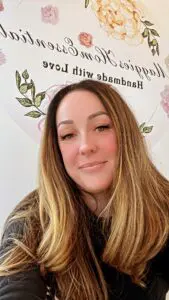 Overall Opinion: Maggie's products are great if you're looking for alternatives to stuff you buy at the store. She listens to feedback and suggestions from her customers and even throws in free gifts with your orders! Good stuff. I'll buy from her again for sure.
Brett Pike- Founder of ClassicalLearner.com Launches New YouTube Channel
Homeschools Connected covers classical education and the classical trivium, Montessori, Charlotte Mason, and Unschooling.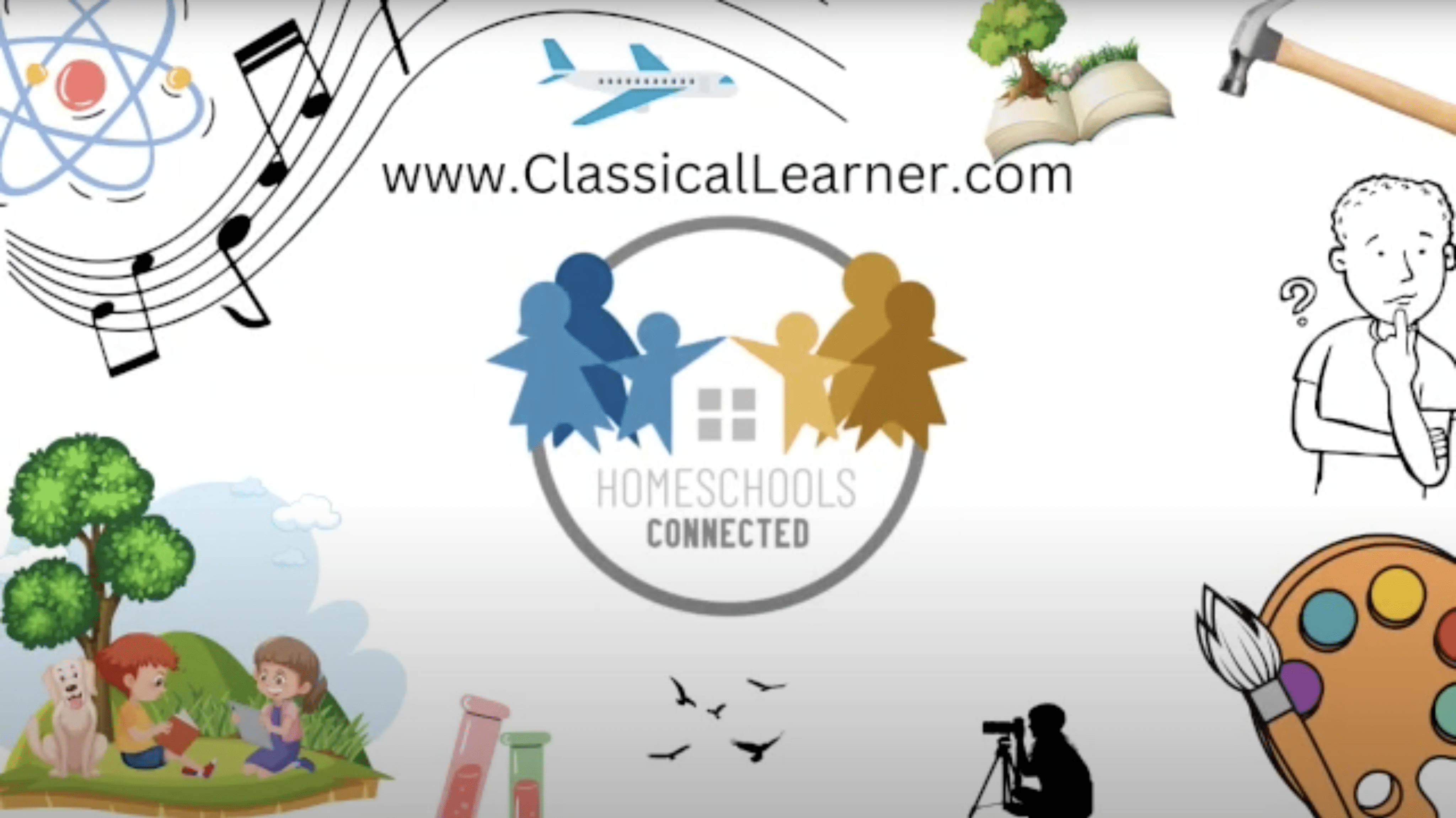 Homeschools Connected covers everything homeschool, homeschooling, alternative education, and parenting. Brett Pike is the founder of the Classical Learner Homeschooling company, the creator of the Classical Learner homeschool curriculum, and the author of the Cubs to Bears children's book series. Homeschools Connected covers classical education and the classical trivium, Montessori, Charlotte Mason, and Unschooling.
In the first video, he covers Homeschooling, unschooling, and following the interest of your children to get them entrepreneurial experience. A talk on how to unschool, homeschool tips, and alternative education. How to follow the interest of your child, develop skills, and get them real-world experience. Children should have experience being an entrepreneur long before they have to decide if college is the path they want to take in life.
Find the new channel here:
https://www.youtube.com/channel/UCG3g-dVwW6_sO9JQl_17lJw/featured
Find Brett's website here:
From Cows to Canoes, From Zion to the Ozarks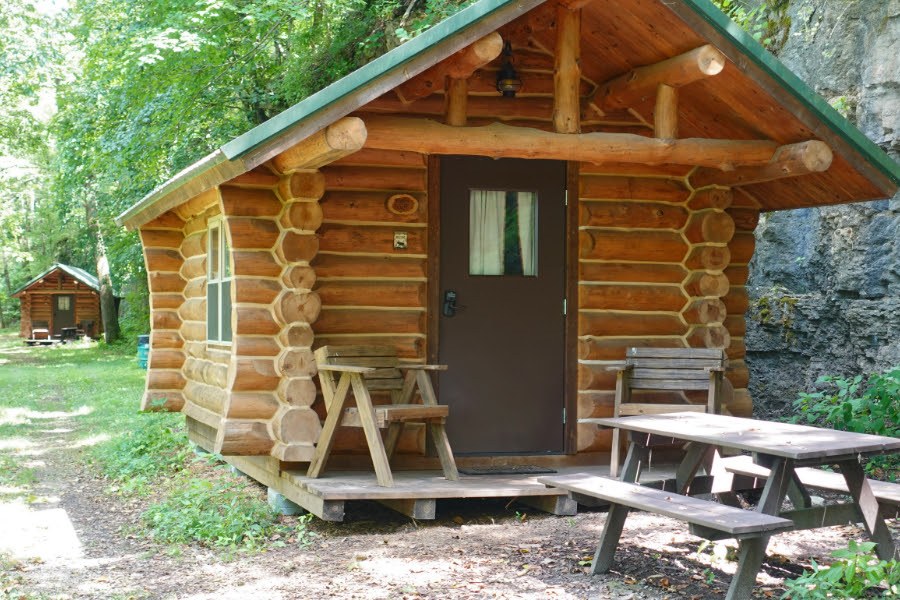 I was there for everyone's worst day. After 15 years of working as a first responder (3 years as an EMT, 12 years in law enforcement), I was well versed in working with the public. Unfortunately, for me to interact with this public, someone had to call 911 for police or an ambulance and that almost always constituted that someone's worst day was about to occur; whether loss of life, property or freedom. Many times, men and women in those roles of our first responders can get caught up: caught up in feeling not appreciated by a society who is taught to hate them, caught up in feelings of being overwhelmed, tired and stressed. The saying goes "Try not to take your work home with you." But sometimes the work follows you. Sometimes, the same people you have arrested for a crime, figure out where you live. Sometimes, the stress of almost losing your life that day, causes you to be checked out at home. Sometimes, you can't find the words to explain the traumas you have seen, and you feel alienated from your family who can't fathom what you have been through, even if they are trying really hard to provide support.
It was time for me and my family to heal. I left law enforcement and the city and moved to my family's cattle ranch in Utah. Being surrounded by family, cows and Zion canyon desert helped me to find myself again. I was able to appreciate the daily interactions with people and learn to stop looking over my shoulder. I was able to learn so many skills that have been neglected working 12 hour shifts 4 days a week for 15 years. I was truly present in my kids' life and was able to appreciate the importance of family and working with my hands.
Our family's cattle ranch is being sold. There are multiple facets that lead to this decision: family dynamics at play, government regulation with the sale of meat, drought. We will miss our ranch immensely and look back on those years spent there fondly as it was equal parts harsh and unforgiving and beautiful and rewarding.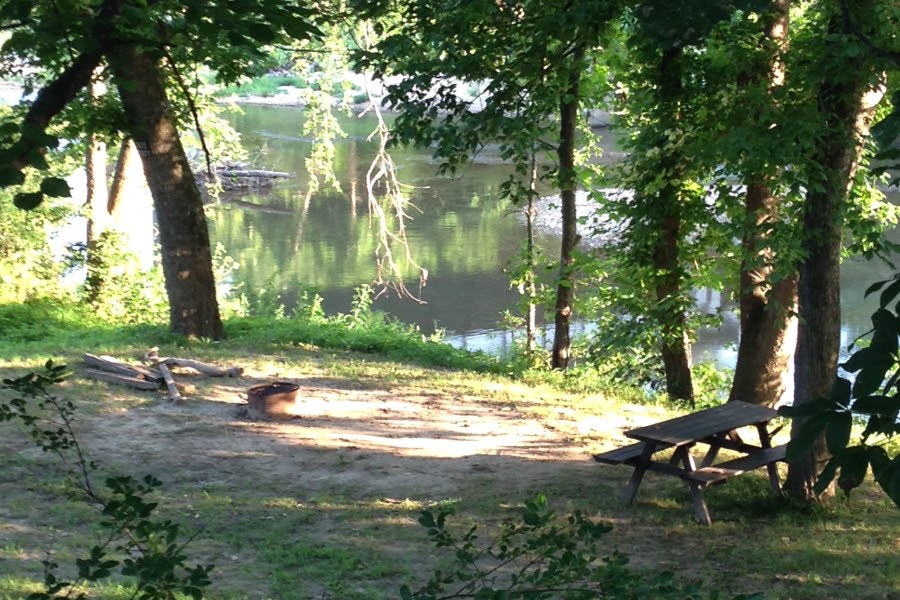 Our next adventure is something we have thought of doing for the past 10 years but didn't even know where to begin. There are moments it has truly felt heaven sent and guided by God. We are now the proud owners of Beaver Creek Campgrounds, Cabins and Canoe Rentals in Ava, Missouri. We made the difficult trek from Utah to Missouri, spent our time simultaneously moving, selling property, learning and taking ownership of a brand-new business. It has tested our strength, patience and endurance, much like the ranch did for us.
We are a family-friendly campground, located right on Beaver Creek and next to Mark Twain National Forest.
We offer:
Canoe, kayak and paddle board rentals.
Tent camping and 3 concrete pads with 30-amp electrical hook up for smaller RVs/ travel trailers.
1 cabin that sleeps 12 with bathroom and outdoor kitchen
2 rustic cabins that sleep 4 with electricity
1 cabin that sleeps 2 with full amenities including a kitchenette and personal bathroom.
All of our cabins overlook the creek.
We have a small general store.
We even have 2 covered wagon rooms with air conditioning.
Since we have been here, there have been amazing neighbors that have offered their assistance in any way possible to transition our new lives here. Running a campground will be a learning experience for us and I am sure there will be lots of failures, I hope the successes can be enough to keep us pushing forward. I am ready to now be there for everyone's best day.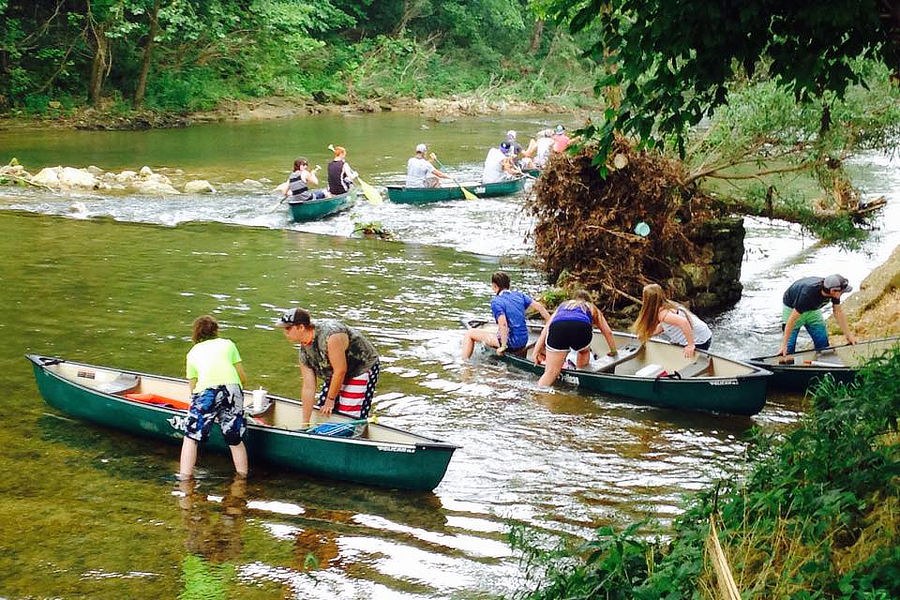 We hope to see you at our campground and be a part of this journey with us.
For reservations, please call or text: 417-796-2336
Use discount code Beartaria for 10% off on lodging accommodations
By Perspective96Bear