Donate to BeartariaTimes.com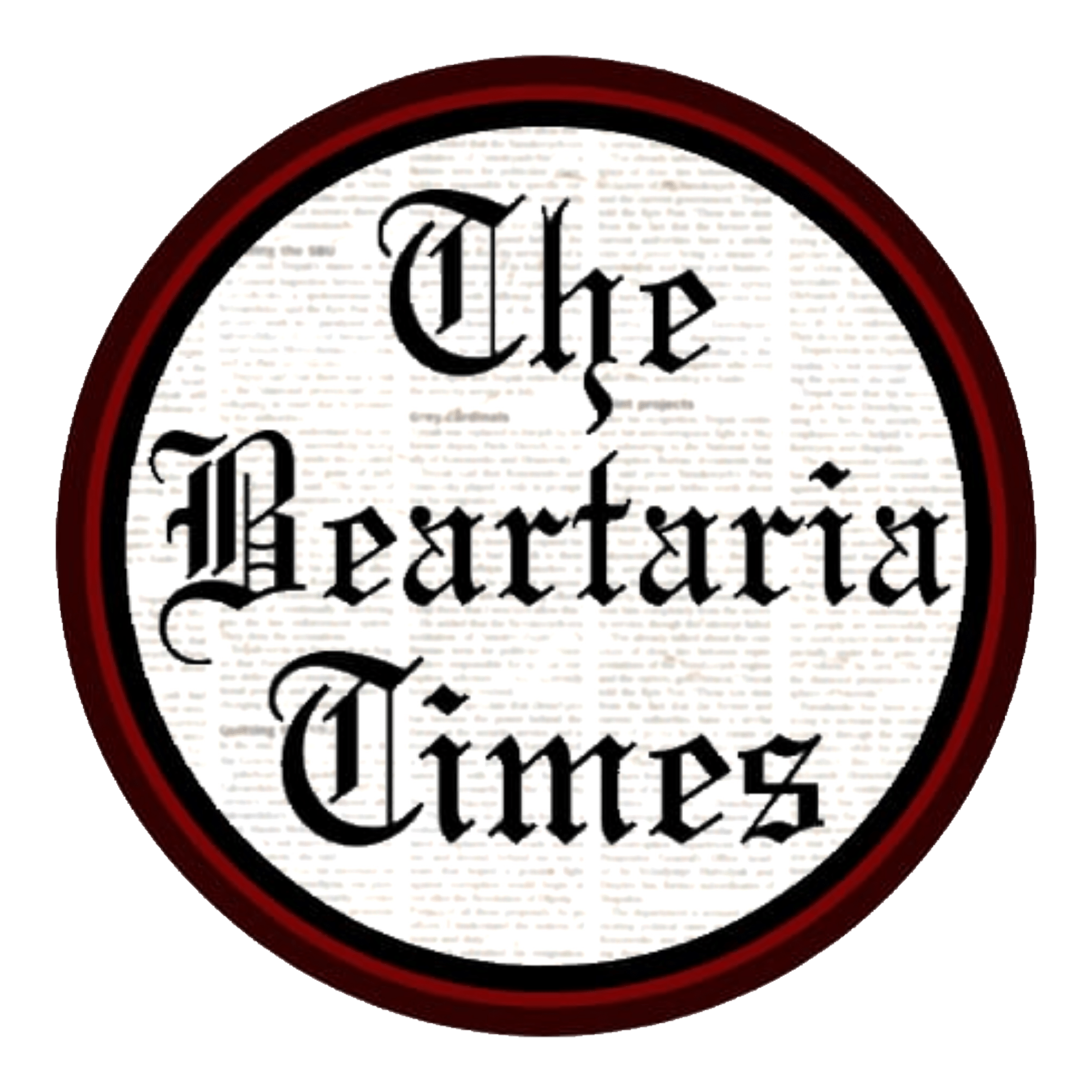 Donate to BeartariaTimes.com
You can help support BeartariaTimes.com by making a donation today.
All donations are paid to,
The Beartaria Times, LLC  - A for-profit company.
Your donation does not constitute any charitable tax advantages.
All donations go to growing and developing The Beartaria Times, LLC and helping us bring quality media to Beartaria.
DONATIONS ARE NON-REFUNDABLE

Sometimes you have to take quality into your own hands.
But it took several visits to different BBQ joints for my wife and me to realize that most places could have been better.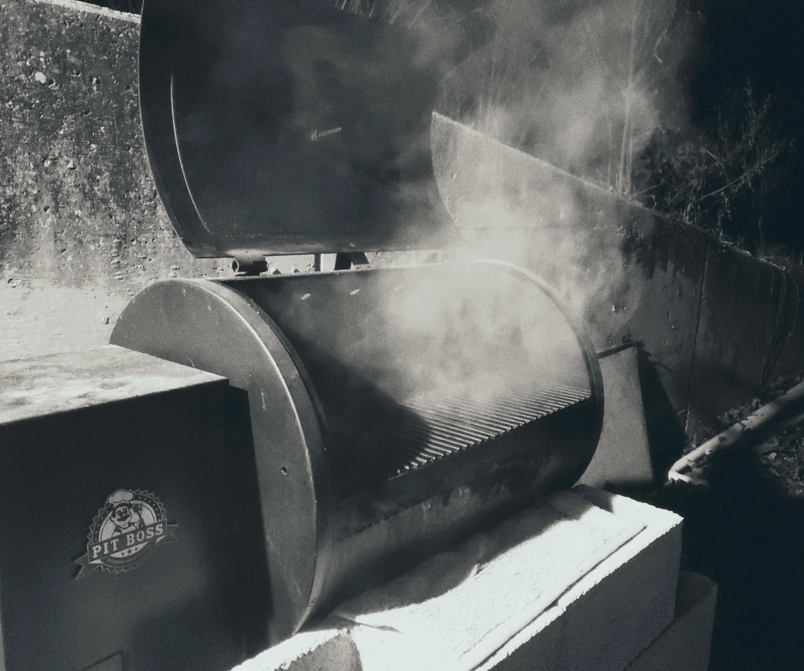 By: Chile.Bear.de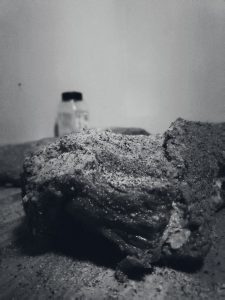 I like to grill. I'll man the BBQ for free. I'll smoke whatever meat I can get my hands on. But it took several visits to different BBQ joints for my wife and me to realize that most places could have been better. Our tastes had improved. We hadn't gotten better, per se. We started recognizing that most of this could have been better executed.
Take BBQ sauce, for example. Look at the ingredients list on the back. The first ingredient is often corn syrup. Behind it is a bunch of other stuff you don't exactly want in your body, Dextrose, maltodextrin, and other big words that don't compare to real food. This realization was enough for me to figure out my own sauce recipe, one that's only four ingredients, and they are ingredients I can control the quality of.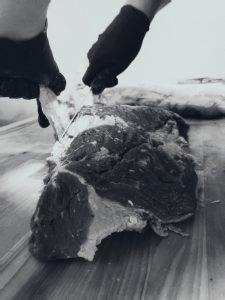 The source of your meat is important, naturally. Higher quality meat will affect more than the flavor on your plate. It also affects the cook: how long and hot you can run the grill. This I learned the hard way with a feedlot brisket instead of proper, pasture-raised beef. There wasn't enough fat to protect the meat, and it burned.
The quality of seasonings is essential. You need to know what you're coating your food with. But it doesn't have to be the most expensive brand. Some of my tastiest steaks were seasoned with the cheapest garlic salts.
For smoking meats, wood pairing is more important than people realize. I find that smoking beef over hickory is pure heresy. People swear by it, but it objectively tastes worse than using oak or mesquite instead.
"Hickory is what we've always done," I've heard people say. They simply do not know any other way.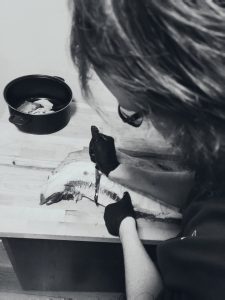 "Quality" isn't just part of a job title. An instructor phrased the word as "having a taste for quality." Understanding your sense of taste takes time and heartbreak. It takes getting to know under and over seasoning. It takes intentionally under and overcooking food. It takes knowing the lower and upper limits. It takes learning right and wrong methods. With these, we can properly hone in on quality.
It's not good to taste something and immediately give it an 11 out of 10. That's the phrase I use to describe something that's THE BEST one's ever had. It's not a victory. It means the taster has yet to learn how good food can really get. So when someone tells me my food is just an eight or a six out of ten, I listen hard: I'm about to learn something new.
Quality is used to describe tools, watches, fine glassware, etc. Quality is not limited to physical objects, though. It affects what we consume: our digestion and what we see and hear. The movies and music we consume affect us too, ya know.
Quality is a state of mind, a habit that affects our very behavior. As we hone better quality within, so will we find and create better quality around us.
Bees Know Best
Bees are truly a marvelous part of God's creation and one I draw inspiration from daily as I begin the journey of tending to their homes and lives.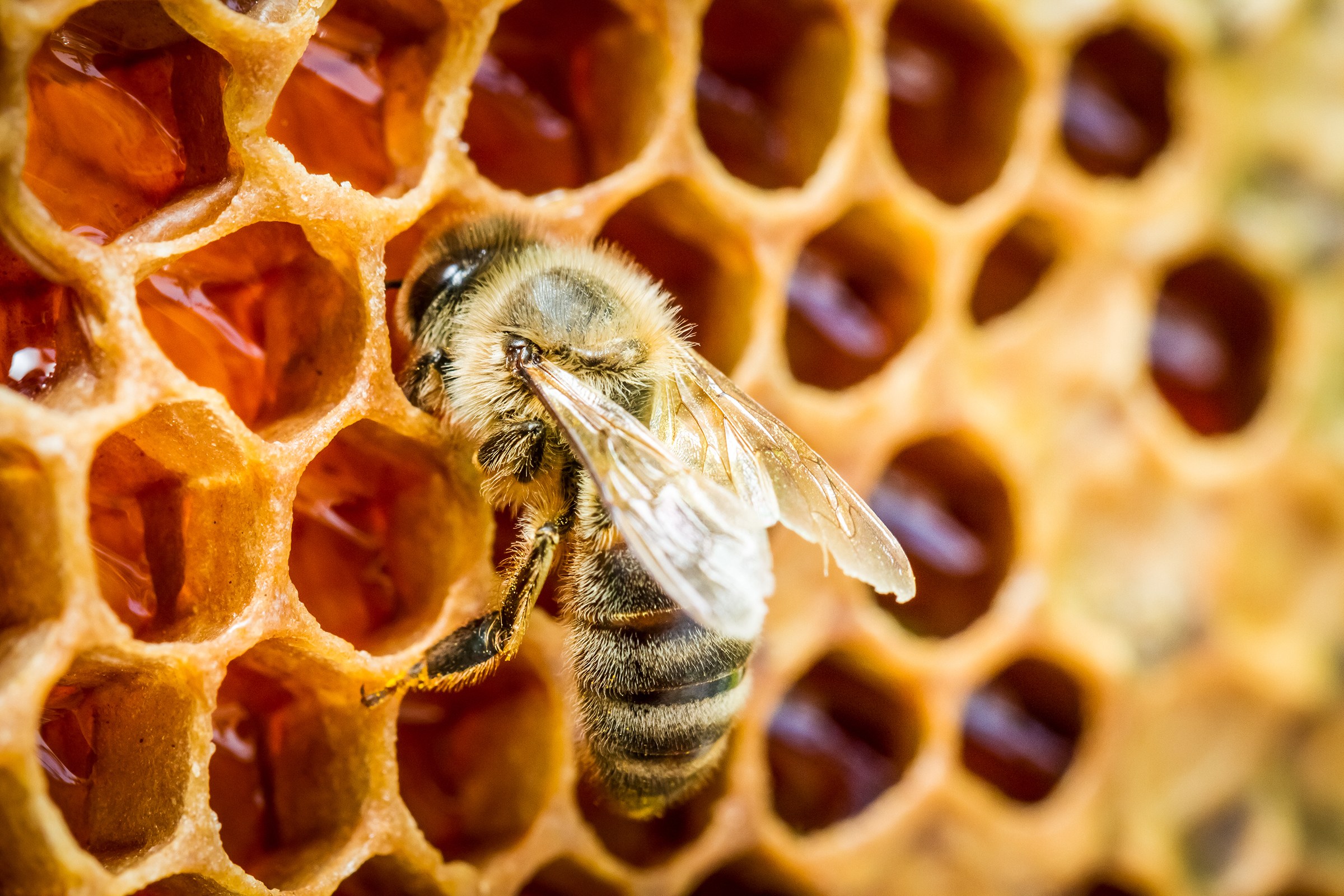 By: Pie Lady Bear
I will often sit and watch them. The importance of their continuous coming and going is apparent even at a distance. Bees are truly a marvelous part of God's creation and one I draw inspiration from daily as I begin the journey of tending to their homes and lives.
The substances that a hive uses to sustain and thrive are ones that we can also greatly benefit from, and, as the winter weather sets in and lips become chapped, were the illumination behind an impromptu batch of lip balm that you may also find useful!
Beeswax; If you can find it from a local beekeeper, who has taken it from a brace comb that is built in awkward places or melted down frames that are no longer in use, the benefit is the added propolis which is a glue-like material made by the bees from tree resins to seal cracks in their hive and contains exceptional healing properties as well as smelling incredible. My husband, DreadNaught Bear, has been making healing salves with beeswax, pine resin, and sunflower oil long before I began keeping bees. You can find his recipe in the second issue of the Beartaria Times Magazine to cure all that ails you! Beeswax can also be found at a local health food store or taken from pure beeswax candles.
Coconut oil; I prefer organic and use it in my cooking as well, so it's worth buying a jar.
Peppermint oil; I only added three drops for the small glass jar of lip balm as using more would cause a slight burning sensation and takes away from the amazing smell of the beeswax.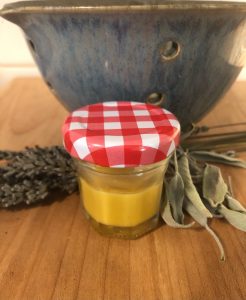 I made my lip balm in a small jar that is placed in a pot on the stove with about an inch of water surrounding it and a covered lid. Turn on low heat and frequently check until the wax and coconut oil have melted, then add the few drops of peppermint oil, stir and allow to cool. That's it! So simple, and depending on the amount you would like to make or the size of your container, I went with a ratio of 2:1 coconut oil to wax, and that made for a smoother consistency. God Bless the Bears as we strive to focus our lives around the good, the true, and the beautiful 🤎
Onward!
Building a Beartarian Homestead
So, how does one get into homesteading if you don't have any experience with it? The big thing is, to take it slow.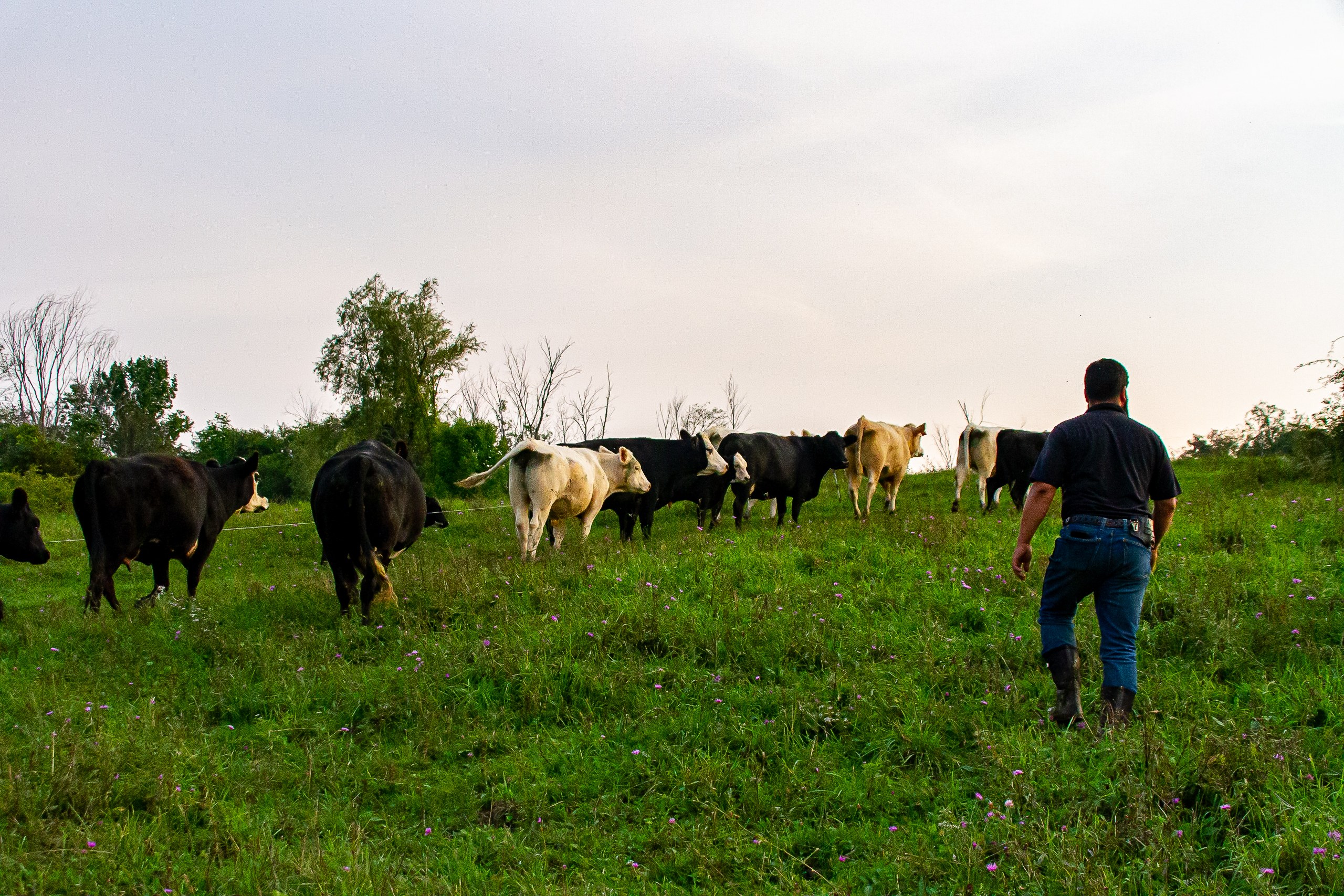 By: Mohawk Farmer Bear
This article was first printed in our very first issue of The Beartaria Times Magazine, Origins, A Revealing of Legends
There's something romantic about homesteading. Thinking about building a chicken coop, or milking your own cow. Making butter, cream, and cheese with that milk. Raising a few sheep and pigs that you slaughter yourself and put in the freezer. It all gives you a wonderful homey feeling as you daydream about all the possibilities of building your own homestead and growing your own food while reading homesteading books by a warm cozy fire with snow gently falling outside.
But then comes the daunting task of making it happen. Pounding that fence post into the ground or putting up dusty, scratchy, hay in 90 degree weather… all of a sudden it doesn't seem as romantic as that homesteading book made it feel. Truth be told, it's not romantic at all. But it is good, and it's extremely rewarding.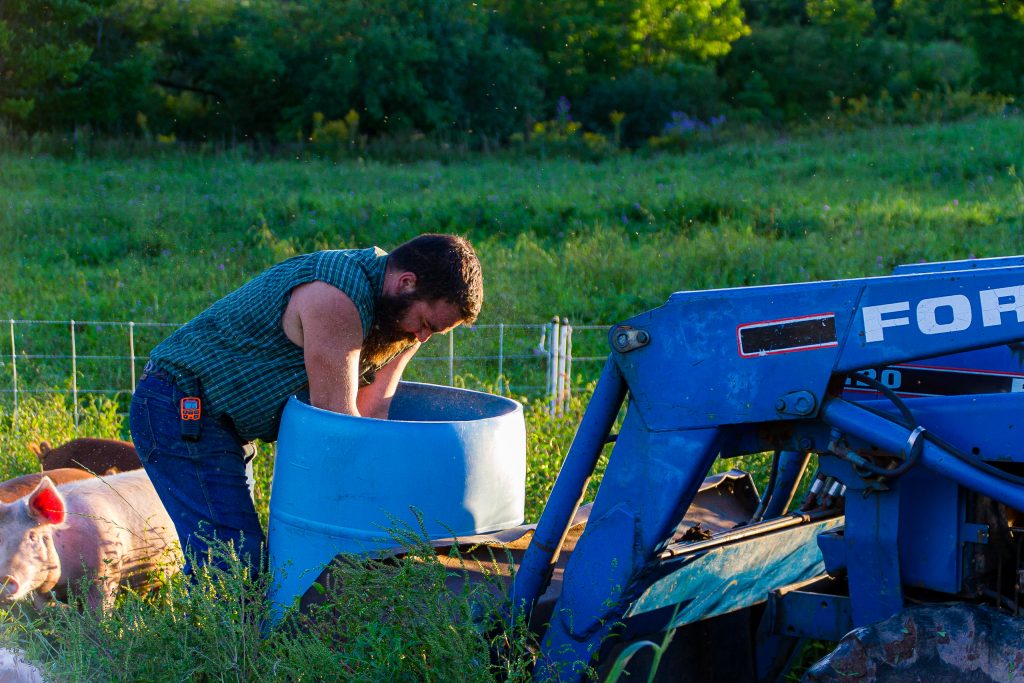 So, how does one get into homesteading if you don't have any experience with it? The big thing is, to take it slow. Raising animals requires building infrastructure and dealing with living animals, weather, and predators. There's a huge learning curve that usually takes years. So don't try to do everything at once. Start slow and work into it. Get good at raising chickens before getting a pig. Likewise get proficient at keeping a few pigs or goats before adding a milk cow. As you learn how farm animals behave and what is required to manage them, you will become more confident with keeping larger animals.
If you try to do everything at once… chickens, pigs, beef cows, milk cows… you're going to be overwhelmed. So take it slow, start with some chickens, and work up from there.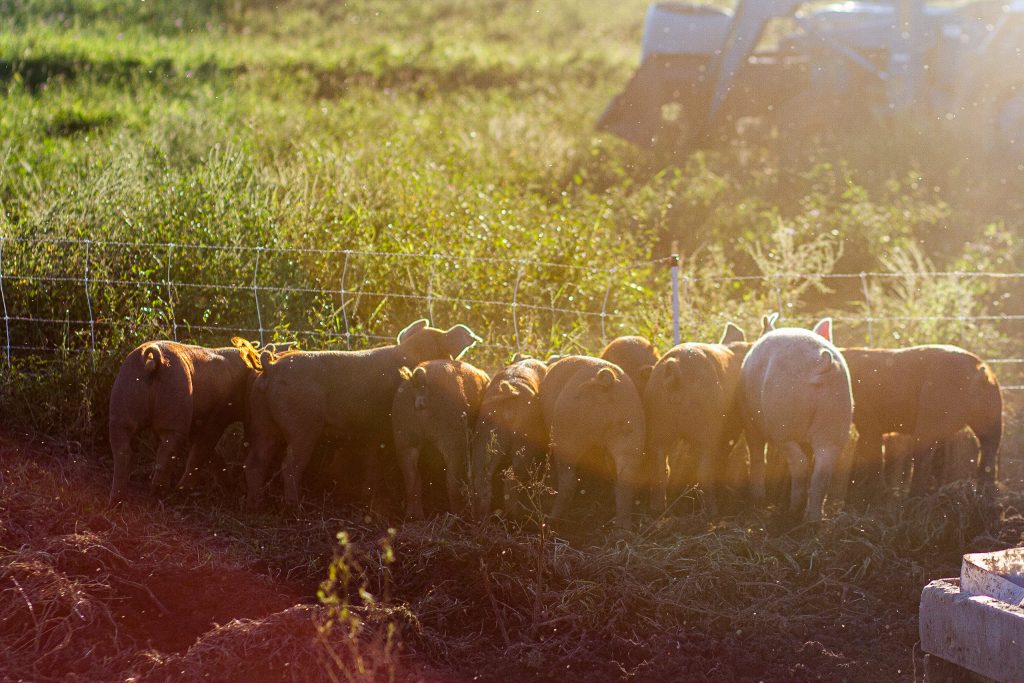 As you build your homestead there are a few things you should strive for.
Functionality
Remember, you are growing food to feed your family. While we do want to properly care for our animals, we also want to keep our costs down as much as possible. The goal is to grow the best food we can at a very affordable price. Don't let money be your go to solution for everything. When faced with a project or a problem, challenge yourself to think of solutions that don't require spending money.
Animal housing and infrastructure should be primarily about function, not looks. The chicken coop needs to keep the chickens comfortably out of the elements, give them a clean place to lay eggs, and keep the predators away. You can have an attractive chicken coop, just figure out how to do it without spending a boat load of money. If your homegrown eggs are costing you $50 per dozen, you probably overbuilt your chicken coop.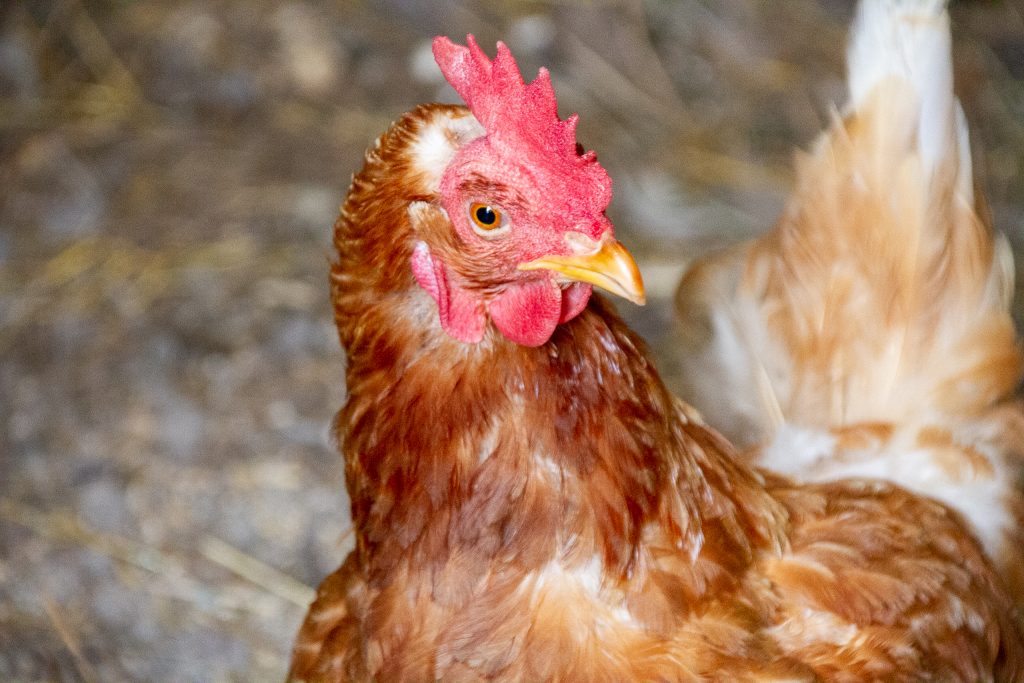 Efficiency
If you just got into homesteading, You're probably still working a full time job. That means everything you do needs to be efficient. Daily chores should be under an hour per day. Right now I have 11 cows, 1 milk cow, 5 pigs, 70 chickens, and 3 sheep. My daily chores usually take 45 minutes. Mostly this boils down to just a few things.
Sturdy reliable fencing, You don't want to be chasing animals that escaped. Good fencing is a must and it doesn't have to be expensive. Accessible water. Hauling water is a pain and very time consuming. Black plastic pipe is cheap. Run some over the ground to where you need and pump the water instead of carrying it. During the winter, keep the animals close to a central watering point so you don't have to carry buckets very far. Automatic feeders and waterers are a must. There's tons of options out there but the main thing is to always have clean fresh water available to your critters.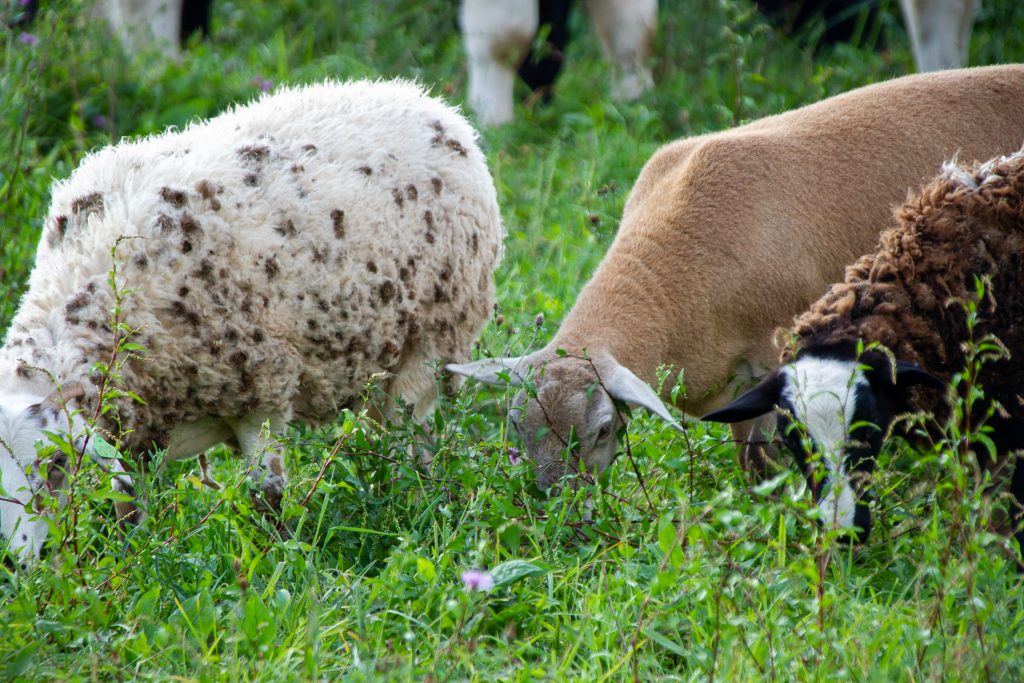 For Chickens I like the Poultry Bell waterers. They can be gravity fed from a 5 gallon bucket with a float valve filling up the bucket. All you have to do is check daily to make sure the water is flowing into the waterer. For pigs I like the Brower 85gallon field drinker. The weight of a full tank keeps the pigs from tipping it over and a float valve keeps it full.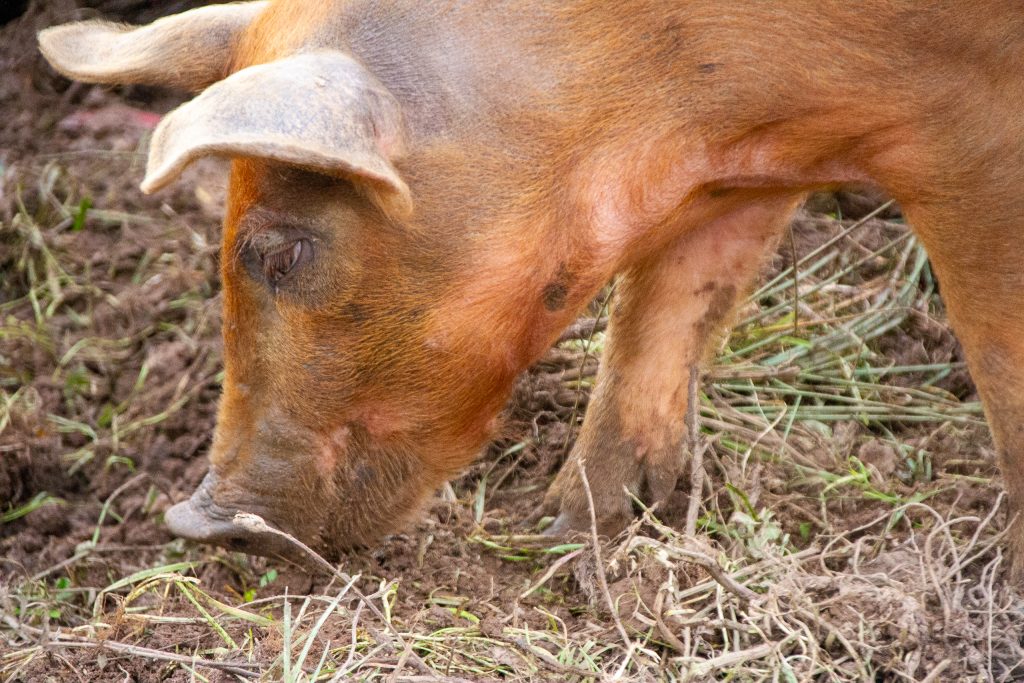 If all you have to do is collect eggs, add a little dry bedding here and there, do a walk by inspection to ensure feeders and waterers are working properly, then your daily chores won't take hardly any time. Occasionally you'll have to clean out the coop or load pigs to go to the butcher, but your daily chores will be minimal.
Forgiveness
Don't get discouraged when stuff happens. Things will go wrong from time to time. You're dealing with living animals, nature, weather, and seasons. A Pine Marten will massacre your chickens, your sheep will get out and eat your garden, drought will dry up your pastures. Whether your toddler steps on a chick, or your goat gives birth to stillborn kids, don't let the emotions overwhelm you. Life and death is all part of homesteading. Take a moment to ponder what happened, learn from it, and move on. After all, the other critters on the farm still need tending to. Just pray that God would give you the wisdom to learn, prosper, and crush despite the challenges.
Homesteading is about continually building, refining, getting more efficient and more self-sufficient. It's the journey that makes it so much fun. Enjoy the building process as you build your homestead.