Donate to BeartariaTimes.com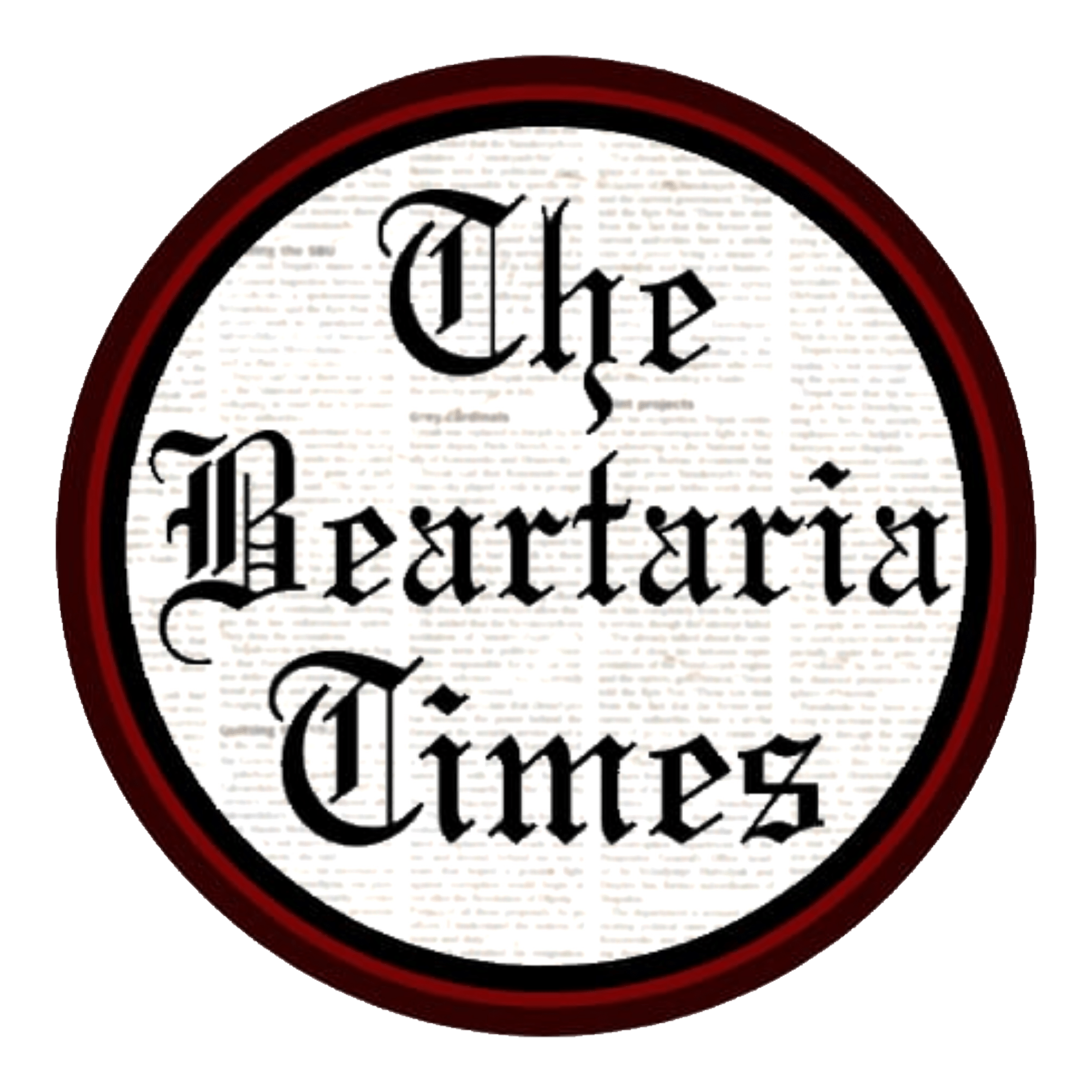 Donate to BeartariaTimes.com
You can help support BeartariaTimes.com by making a donation today.
All donations are paid to,
The Beartaria Times, LLC  - A for-profit company.
Your donation does not constitute any charitable tax advantages.
All donations go to growing and developing The Beartaria Times, LLC and helping us bring quality media to Beartaria.
DONATIONS ARE NON-REFUNDABLE

What to Expect in Our Second Issue of the Beartaria Times Magazine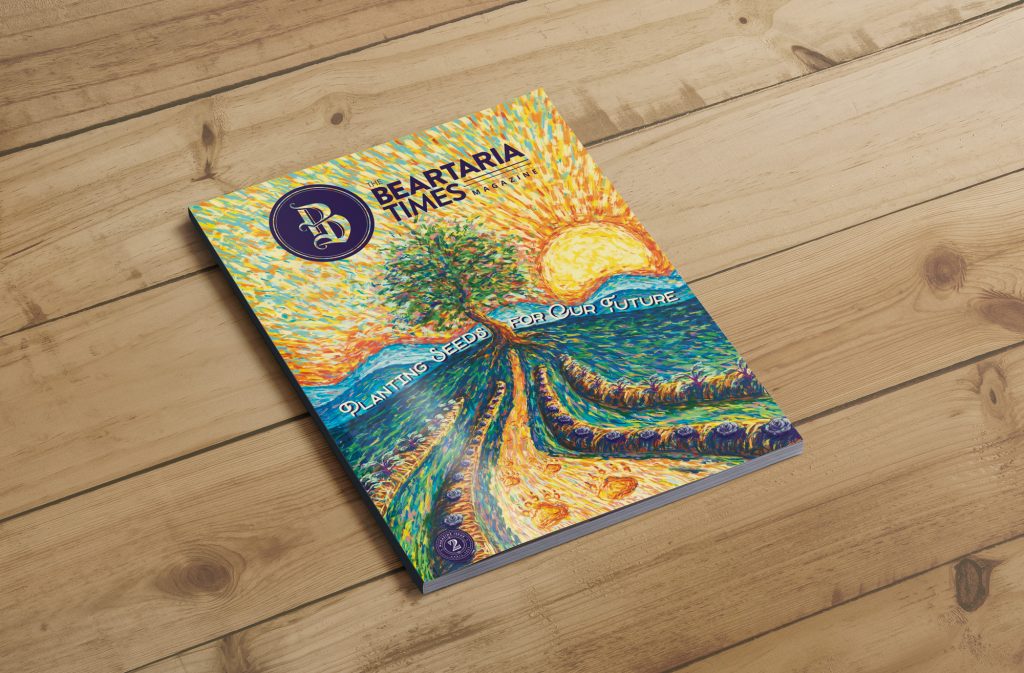 We are excited to announce the second issue of The Beartaria Times magazine! This second installment brings together community members from different backgrounds and experiences to share tutorials, knowledge, inspiration, and resources that we know our community will love and benefit from for years to come. We have compiled articles from the legends of Beartaria to build a catalog of information that will inform and inspire.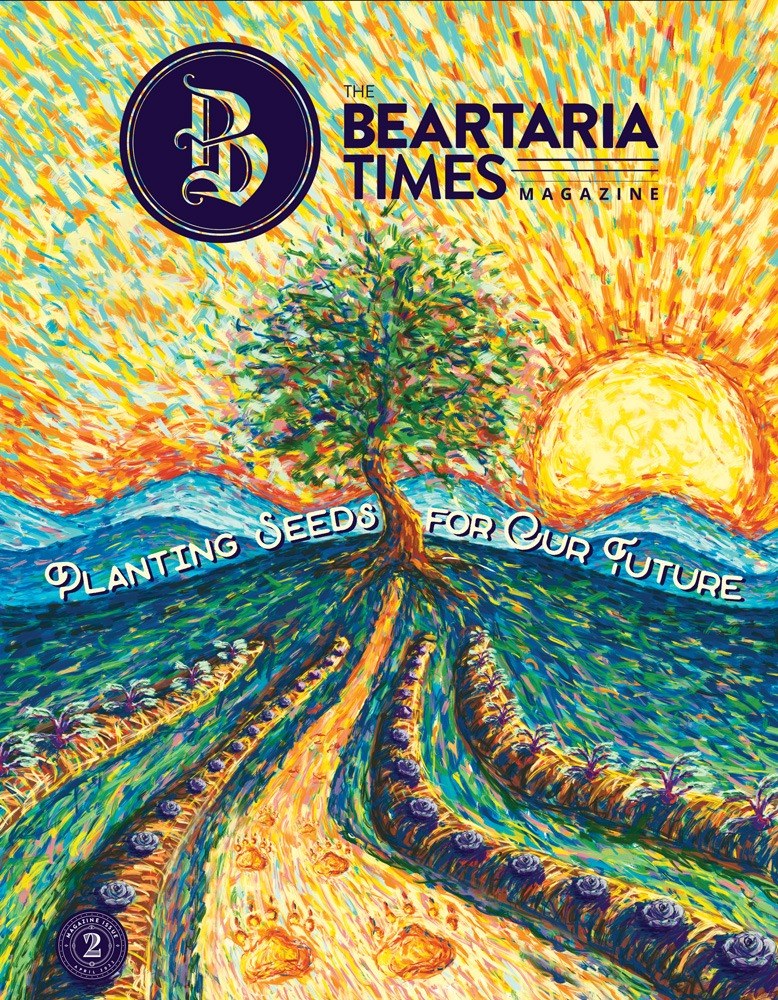 Some of the topics you can expect in this issue will include an intro to HAM Radio from the one and only Falcor. Mr. Permie Bear runs down ten ways to incorporate permaculture philosophy in your garden or homestead. The seeds of creation are sown in a piece by BearBrandt that takes you through the artistic design process. And Artos Survival's, WildMedBear gives us ten Wilderness Survival Essentials.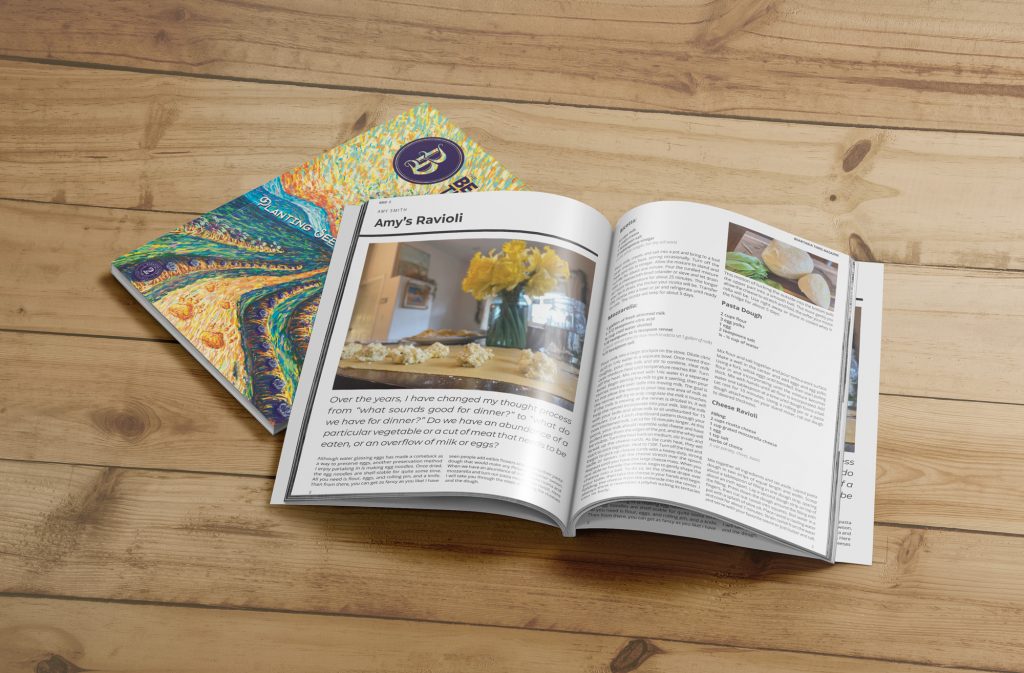 Big Sage Bear and Bolar Bear give us some insight into planting metaphorical seeds in their lives. While Orthodox Builder Bear lends some wisdom on how we can all benefit from continuing to do business with Babylon. And there is so much more!
Like before, this magazine will be a limited run based on the pre-order numbers. We are happy to have lowered our pre-order cost to $24 per magazine, and we reduced the Canada shipping cost to $9 instead of $15. For total transparency in sharing our goals, some magazines of similar physical quality sell for $12-$15 but print millions of copies. We believe we can begin to get our price more competitive if we sell around 10,000 copies. By supporting our magazine and pre-orders, you help us continue to lower the cost. We would rather sell many magazines at a low price and get good information out there!
We want to thank all of our contributors for making this another fantastic issue!
You can still pre-order a copy before Friday, April 29, at 9 pm PST.
The future is bright for The Legends of Beartaria!
Until next time, Keep Crushing!
Onward!
Sincerely,
– The Beartaria Times
A Review and Commentary of Olive Tree Bear's Hit Song "My Tribe"
Words don't do this song justice. Check it out for yourself.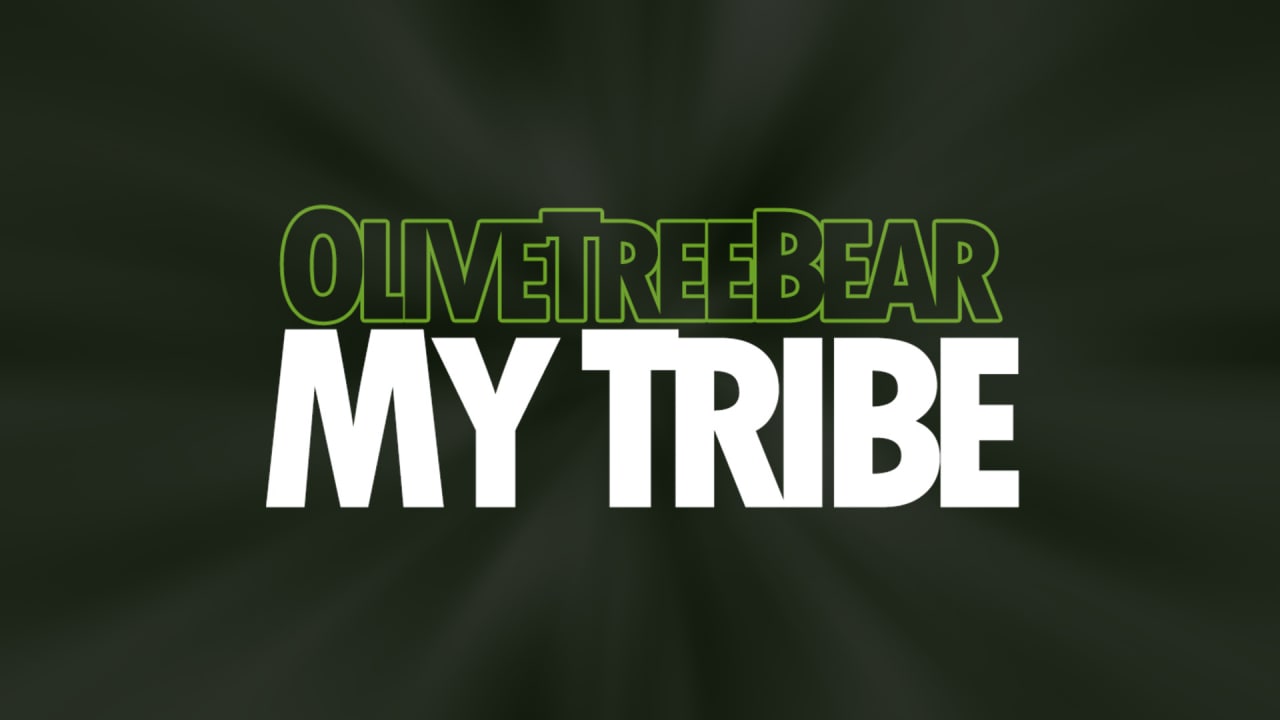 When I first listened to OliveTreeBear's newest song My Tribe, I was blown away by its anthemic energy coupled with catchy hooks and brazen synth sounds.
The song starts out with a quick piano and white noise volume swell done by automation. This pulls the listener in only to be immediately hit a soft whispered "go" before large bass and brass combo and bouncy drum beat smack the listener dead in the face. This vibe continues as Olive Tree Bear throws vocal sample after sample at us over this heavy footed beat plays.
The vocal melody shines in the verse with whole note steps up and then back down as he details the makings of his tribe — the bears. This matches perfectly up with the large bear names zooming past in the music video.
As the pre-chorus hits the energy slowly begins to swell as vocal harmonies are added — along with a trembly synth that fills the previously vacant mid frequency range of the instrumentation. The vocals get some cuts on beat to the words "i-i-immortalize" to once again add additional production spice. The beat drops to leave you with just the vocals shining through.
As the chorus hits, the bouncy beat is suddenly stabilized with a loud chunking high hat with an enormously large synth pad. The chorus continues with some trembling strings to carry the minor third chord (iii) back to up to the Major IV — a chord that has yet to show up in this piece thus far. By OliveTreeBear leaving the key of this piece ambiguous up to this point, it allows the listener to feel a sense of relief as the vocals sing the "where I belong" lyric.
During the post chorus, the anthemic "army of legends" line is repeated as "grow" is chanted in the background. This aggressively shouted line is the first appearance of some grit to this song thus far. And this attitude gives us a preview of what the second verse will hold. The post chorus ends abruptly without the melodic line resolving. This creates some tension as the second verse comes in.
The second verse is even more stripped back than the first once the brass was removed. This brass was playing a key role in the call and response pattern between vocal melody and instrumentation. With it removed, the song feels incomplete once again. This is quickly resolved as the second verse begins its ascends back to the chorus. Heavily delayed vocals fill the stereo field as the beat comes back in. Gritty shouted vocals that we saw in the post chorus come in along with the chorus's strings. The toms are now highlighted as the bass drops out.
The prechorus comes in once again. While the instruments remain the same as the initial pre chorus, you will find some nice additions to make it feel more whole now. We now hear much more gritty vocal doubles, large strings, and and an off-beat hi-hat. This is a major shift from the minimalistic first prechorus we heard before. The second pre chorus ends with the vocals going up in vocal register for some belted lyrics that were before whispered. This goes along with the song's overall theme of transforming from someone who has a timid whisper to someone now roaring with confidence after finding his tribe to connect with.
These notes carry into the final chorus. The final chorus is very similar to the first with the addition of one key vocal line held out belting notes in the background that ties all the previous chorus's empty spaces together.
The song ends with a final prechorus that contains a higher vocal register playing a crucial role in the new lyrics "this is a –". The resolution of this song is the click-y 32nd note rolls and a cymbal scrape and a beat with the kick and snare. For a song that's been blacking the presence of high end and mid section, this ending is satisfying to hear and definitely shows the progression that's been made through the past 2 minutes.
Words don't do this song justice. Check it out for yourself.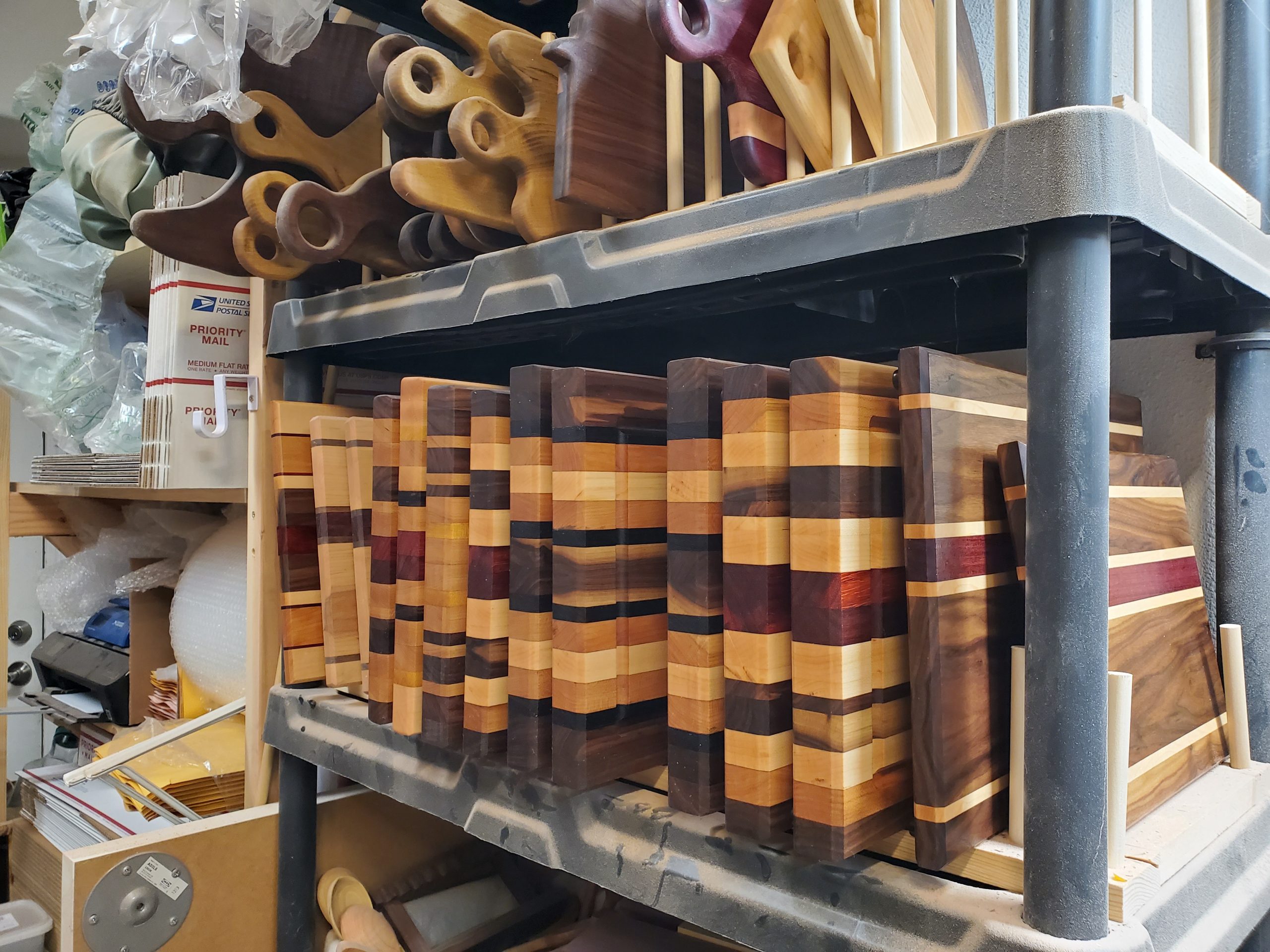 When we start a business we do so with the intent of earning an income. I doubt anyone in their right mind doesn't want that income to be as high as possible. We all have bills, dreams, and many have debt they'd like to get out from underneath of. We work harder than your typical 9-5 employee in order to earn that income. We put everything we have into doing a dozen people's jobs by ourselves. And, if God wills it, we eventually start to see the fruit of our labor. And that is when you can potentially experience the complete opposite outcome you'd envisioned.
In business there is a term used from time to time, which is "the hug of death". Picture being hugged by someone you love so tightly that you can't take in a breath. That person may be so happy to see you that they squeeze you as hard as they can to show their love and excitement, but it ultimately can lead to your death if you're unable to breathe. The same concept can be found in the business sense of this term. Sometimes businesses focus entirely too much on marketing, without first having built the proper infrastructure to be able to handle a massive influx of orders or business. This can, and often does, lead to the downfall of otherwise great business ventures. People can quite literally get so much business that they go out of business. I'll explain how this works, with personal examples, even though it seems entirely counterintuitive.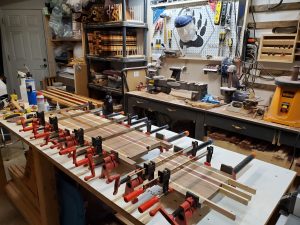 About 1.5 years ago I wrote a letter to our favorite comedian and bard Owen Benjamin, and included some items I'd made as a thank you for all of the revelatory changes he had helped bring forth in my life. At the time I thought my business had failed before it had even gotten off the ground. I was en route to sell all season long at our local farmers market, and had been working for months to stock inventory.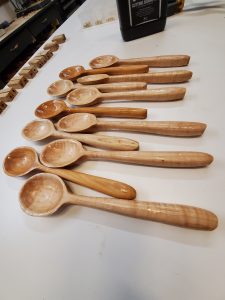 In March of 2020 I had that invitation revoked due to new state guidelines with everything that was unfolding. I sent my items to Owen, and said if he happened to open it on a stream and I got a couple orders that would be a blessing, but if I didn't then God had other plans for me. 10 minutes after he opened my box/letter on stream I had over $2,000 in orders.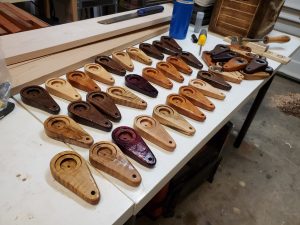 Within 24 hours I had another $2,000 in orders. Needless to say I was elated. But, that feeling also came with a huge amount of stress. It took me nearly 3 weeks to get the orders made and shipped, and I was beginning to worry that the long shipping times would result in unhappy customers. Thankfully that wasn't the case, so I used the profit I had earned to invest in new tools to speed up production.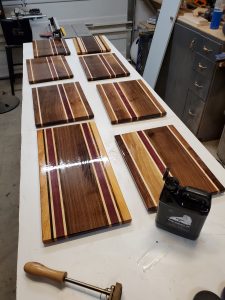 Fast forward 8 months to December of 2020. Once again, the potential hug of death hit, but much larger this time. The Christmas season was upon us, and I got hit with a wave of orders like I never could have imagined. In total, over 240 orders were placed over the course of 3 weeks, with nearly 1,000 individual items ordered.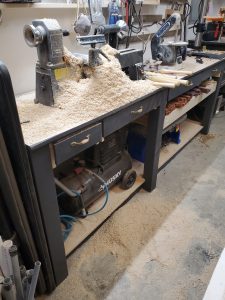 Once again, I realized how unprepared I was for this rush, and I can't put into words how hard I worked that month. 12 to 14 hour days, every single day, for a month straight. My days consisted of working in the shop all day, packaging orders, dropping orders at UPS and USPS, making 2-3 shops runs a week, not being able to breathe in my shop because there was so much sawdust in the air but I didn't have time to deep clean, and not being able to breathe at night when the panic set in and I thought about the 30 products I had to make the next day.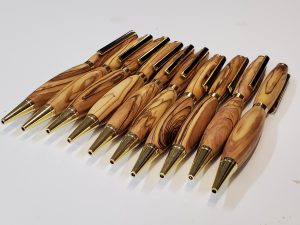 All of this while we had 2 teething children under the age of 2, getting no sleep, and exhausted. There were times at the end of the night when I'd finish in the shop, come inside, put my daughter to sleep, and nearly cry from exhaustion. And, as many business owners have done before me, that level of both physical and emotional exhaustion led to the one and only time I've ever thought about closing my business.
Those who know me might think that's a crazy thing to think. I'm Woodshop Bear. All I do is crush. But in that moment, I crushed too hard. I was in over my head in a way I'd never experienced in my life.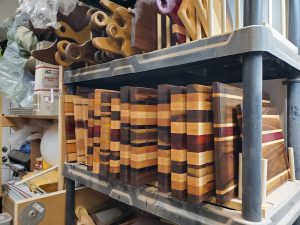 While it was wonderful to do $10k in business in 3 weeks, I had to make every single one of those products by hand, package and ship them, and try to be as present as possible to help my wife with the children. The thought of closing my business was not due to a lost desire to do what I love, but rather the sheer weight of doing it all by myself. Obviously I crushed those 240+ orders, got everything out in time, and continued crushing. But I also crashed afterwards, which caused a whole new set of challenges for a couple of months. After that rush, I temporarily got nervous every time I saw an order pop up on my phone. Again, this sounds ridiculous, but this is the nature of business sometimes. When you experience the hug of death, and make it through, it can take time to come back down from the constant adrenaline rush.
I don't tell you this to deter you from starting a business whatsoever. This might sound scary, but the reason I experienced those times (especially December), is because I had not scaled accordingly. That was a mistake on my part. I got so wrapped up in the excitement of having steady business and being able to support my family that I lost track of scaling my business, my tools, my storage, my shop supplies I had on hand, etc. My lack of planning resulted in loads of unnecessary stress and worry. I was taking 4 times longer to sand things than I needed to because I had not yet invested in a proper bench top sander. I had no room to move because I had put off moving my inventory storage up into my office. This slowed down production heavily. I had not taken the steps I needed to in order to speed up production, and it came back to bite me hard.
If you're starting a business, or have a small business, may you learn from my mistakes. Getting more business is always a blessing, but be sure that your business infrastructure is at a level which can handle the increase in orders before they arrive. Have extra shipping supplies on hand, so you're not waiting on boxes to arrive with orders that needed to go out days ago like I was. Make sure you have extra supplies on hand before potential business rushes like holidays. Make up extra inventory and have it on hand (if possible), so you're not caught with more orders than you can process in a day. And most importantly, grow your business at a pace which allows you to comfortably acclimate to the increased pressures that come along with more orders. That time of growth may seem like a burden, as you'd like to be making as much as possible at all times, but that time is when you learn and are able to make the necessary adjustments so you can succeed.
Until next time, Onward
-Woodshop Bear