Amy's Baked Tomato and Eggs
Amy shares her recipe for baked tomato and eggs.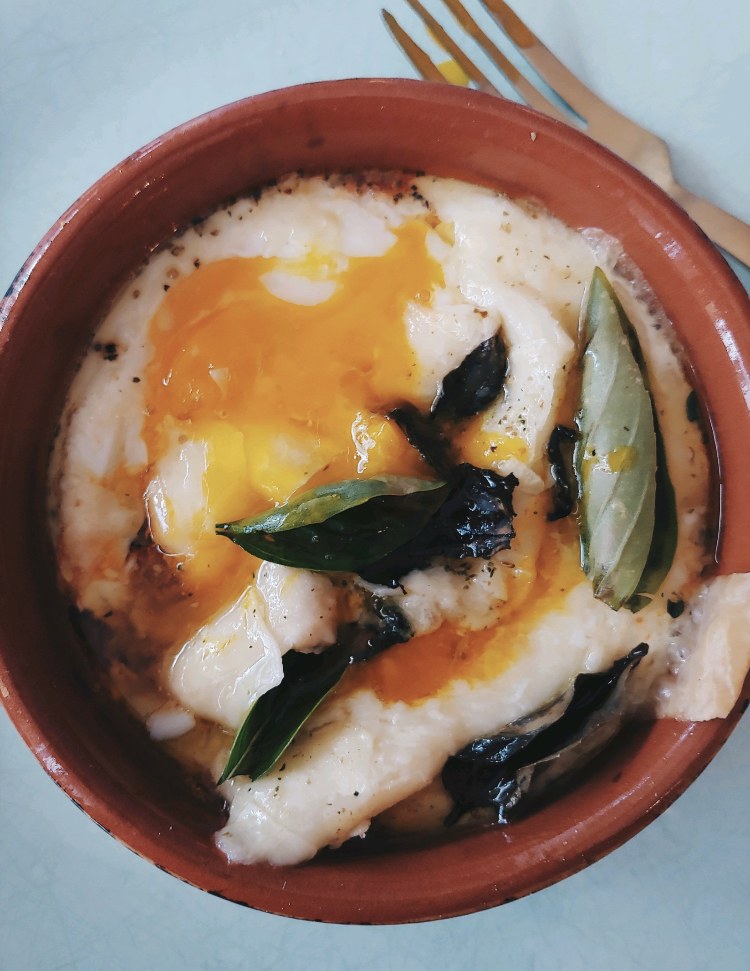 BAKED TOMATO AND EGGS
(Serves 4)

Come 3PM most days I start to peruse the internet for good recipe ideas, only to find blog posts that have a 5,000-word essay describing the recipe. I scroll through the long-winded description to come to the bulleted version of the recipe always wondering why the need to talk so much about a step by step tutorial. Yet, here I am doing the same format (insert embarrassed emoji here). I will try to keep this short.

With over 50 laying hens, we have an abundance of fresh eggs I am always looking for unique ways to cook. Prior to moving to Idaho, we also had an overflowing garden full of every kind of tomato. This recipe calls for eggs and tomatoes and in my opinion is a great meal for breakfast, lunch or dinner.

INGREDIENTS
1 tbl extra virgin olive oil
1 small garlic clove minced
2c diced tomatoes
1 large handful of fresh basil leaves
8 eggs
1 cup shaved parmesan cheese
1 tsp smoked paprika
Salt and pepper to taste
RECIPE
Preheat oven to 350°
Heat olive oil on medium heat in a small saucepan.
Add garlic and smoked paprika and sauté until fragrant, about a minute or two.
Add the tomatoes and simmer for 5 minutes.
Add ¾ of the basil and stir until wilted. Add salt and pepper to taste.
Divide the tomato mixture into four large ramekins or small baking dishes.
Add half the parmesan over top of tomato mixture.
Crack two eggs into each ramekin over the cheese trying to not break the yoke.
Top with fresh basil leaves and remainder of parmesan, salt and pepper to taste.
Bake for 20-30 minutes depending on preference of egg firmness.
Once cooked, remove from oven and top with fresh basil leaf and a drizzle of olive oil.
Serve on its own or pair with toasted sourdough bread and use as dip!