Leaving a Legacy
It means being willing to mend broken fences and rebuild some wells that have been long overgrown with weeds.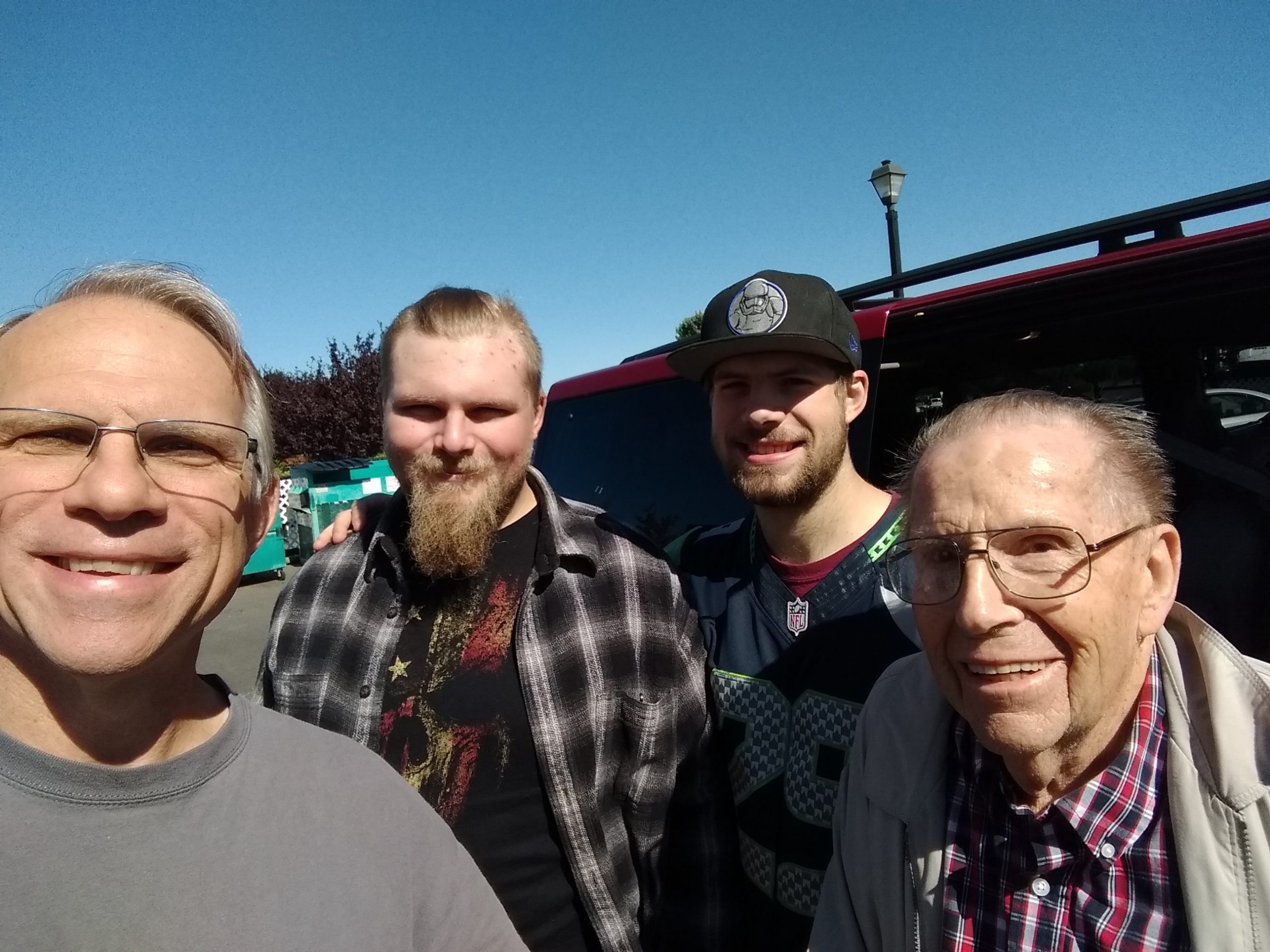 It's been said the best way to live today is to think about what you want to be remembered for after you've died. Question: When you leave this Earth, how will you be remembered?
A Tale of Two Lives
Three years ago I spoke at my Mothers memorial service after she died at 87. There were a small number in attendance made up of friends and family. Keep in mind many of her friends and family had already passed on before her. My Mother loved her God, her family, her friends and her community which she demonstrated a thousand different ways. Even on her death bed, she would share Jesus with her attendants. Mom and Dad were married for 63 years demonstrating true love and fidelity. Overall, my Mother had a lifelong positive impact on me and those she came into contact with.
35 years ago I attended the memorial service of Jack, an Elder at the church I was a member of. Jack was a retired welder who spent his time assisting and mentoring those around him. I spent many a day in Jack's home soaking up his wisdom. Jack took a close friend of mine and taught him how to weld to the point he went on to become a certified welder. He ended up opening his own heating and cooling company.
Jack's funeral was attended by nearly 300 people with standing room only in our little church building that day. The service lasted three hours as one person after another shared how Jack had supported him or her along life's way. When I left that day, I had two thoughts: First, was how grateful I was to have known Jack. Second, was I want my funeral to be the same as his knowing my life had a positive impact on those I come into contact with.
It was the deaths of those two very special people, where the desire to leave a positive legacy was born.
Leaving a Positive Legacy
When you leave the company you're currently working for, what will you be remembered for? Will you be missed or will your coworkers be happy you're gone? What about the friendships you've cultivated over the years will these friends be sad at your passing? Or will they remember all the turmoil you brought them through? What about your children? Will they miss you or will they feel as if they were robbed of not really knowing you?
My contention is most of us don't spend enough time determining the legacy we want to leave behind. Like it or not, we leave a living legacy of everyone we have ever touched for the good or the bad.
With this in mind, why not begin right now and determine to live out a positive, Godly legacy. Start with ridding yourself of anything that detracts from being a person of integrity. Get rid of habits that keep you from operating at your full capacity. Get rid of attitudes that prevent you from seeing God's will.
It means being willing to mend broken fences and rebuild some wells that have been long overgrown with weeds. It means being a servant minded person and not a hard hearted person who sees people as a meal ticket.
Sometimes leaving a positive legacy means standing against the evil being foisted upon you by politics, religion, business, media and peers. Taking a stand is not a popularity move, it's a Godly move. Standing for what is right takes courage and fearlessness and has a cost to it but one well worth paying. Even if you're the single candle in a dark cave you bring light and that's power!
Action Steps
1) Call your parents and tell them you love them or at least you are grateful they did their best to raise you and take care of you. Even if you come from a very abusive background, acknowledging them as humans will go a long way in healing your broken heart and not passing the bitterness onto your children.
2) Call three friends you haven't talked to in 6 months or longer and tell them how much you are grateful to have them as friends.
3) Listen to your co-worker or your employee the next time they are hurting and they need a shoulder to cry on. Don't pass judgment just listen.
4) Hug your children and tell them you love them and demonstrate it by spending more time with them.
5) Hug your spouse and tell them how much you love them and that you are grateful to have them as your partner and friend.
6) Thank your clients for doing business with you.
7) Be a mentor, teacher and demonstrate ethics in all you do.
8) Stop procrastinating and launch that long dreamed about venture.
9) Stop the pity party and get on with life before it passes you by.
10) Don't give into tyrants, but resist them.
11) Create an A-Team of trustworthy friends who will have your back
If you apply some of these ideas and add your own, I know for certain you will leave a positive legacy and be fondly remembered at your funeral.
Here's to leaving a positive legacy.
Steve Johann
P.S. Feel free to email me how this article impacted you and the results of your actions after reading it. Contact me at www.stevejohann.com and use the contact form. You can also find my work on my YouTube channel under Steve Johann and soon other digital outlets.
About: Steve Johann is a follower of Jesus, father of 3 God fearing sons and husband of their beautiful mother of 30 plus years. He operates Steve Johann Productions, has been Podcasting since 2007 his show is www.horsepowerchromeandrust.podomatic.com lastly he is passionate about educating, inspiring and motivating people through his God based teaching and writing.
Homesteading… Life in the Fast Lane
The Lessons Learned Through Failure and Loss…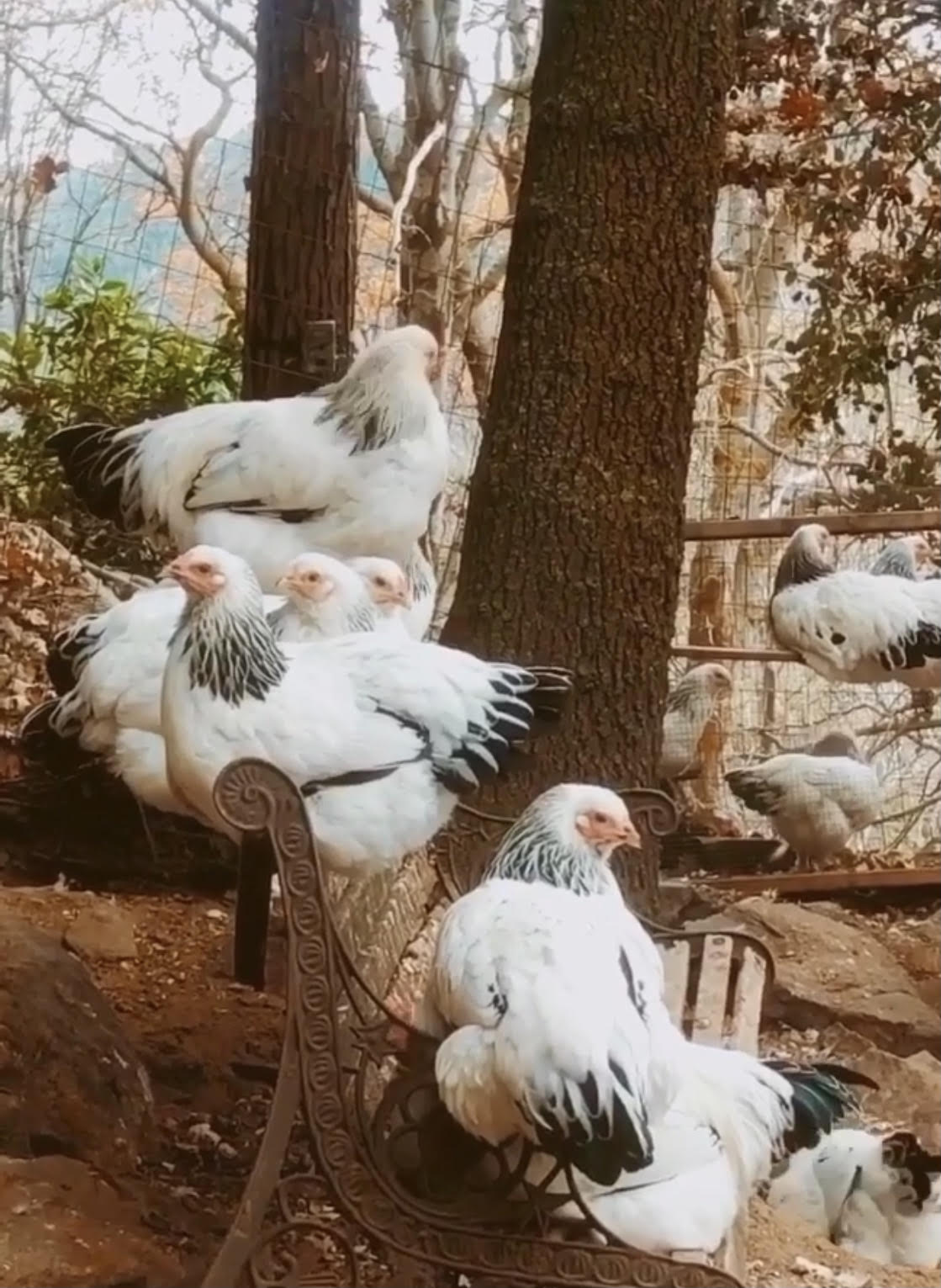 The Lessons Learned Through Failure and Loss…
A winter storm was rolling in, and that puts any homestead into high gear getting ready for the snow and freezing. The high anxiety and pressure gets everyone moving to prep the farm for the coming snow. It's quickly checking fences, filling and covering feed, adding extra fluff, filling and moving water troughs all at double speed. There was so much to think about and do with storms, but with a team of six helping , we were able to settle down around dusk, just before the storm rolled in.
A massive three feet of heavy snow fell quickly over the next twenty-four hours. The first night of the storm, our two puppy livestock guardian dogs, named Enoch and Eden, were barking relentlessly. Since we live in a community surrounded by other cabins, we have to be conscious of the non-stop barking that can naturally occur with LGDs. So, we have training crates for them to sleep in until fully trained. When they wouldn't quit barking at 5 A.M., I turned their crates around so they'd be quiet and stop being stimulated by looking out over the animals. It worked, and I went back to bed.
An hour later, it was time to get up and feed the animals. I let Enoch and Eden out, and they immediately went crazy barking and running towards the main chicken coop. I wasn't sure if this was simply an act of adolescence, or was there a predator there needing my attention?
The phone rang pulling me away; a call from my work letting me know that it was a snow day and I wouldn't be teaching students today. Yeah, extra sleep! Things were looking good. But, the loud barking brought me back to the situation at hand.
I hesitantly stepped out into the storm to take a look. I now had my "fancy pants" on, it was freezing outside, and I could actually sleep in another hour. So, I called the dogs back, locked them in their kennels, and went back inside where it was warm. All was well in the world. I fell back asleep.
My eldest son who is about thirteen took the liberty of checking on the birds for me when he noticed Mom and Dad were still sleeping past the usual time. That was when he ran inside into our room. With tears streaming down his face, barely able to speak, he said he thinks that all the birds froze to death. We couldn't believe it was that cold, and we ran out to check. Upon further inspection, we found the roof caging had broke making it vulnerable to predators. That's when, after closely looking at the birds, we knew it was a bobcat that had killed nineteen of our chickens and four of our ducks.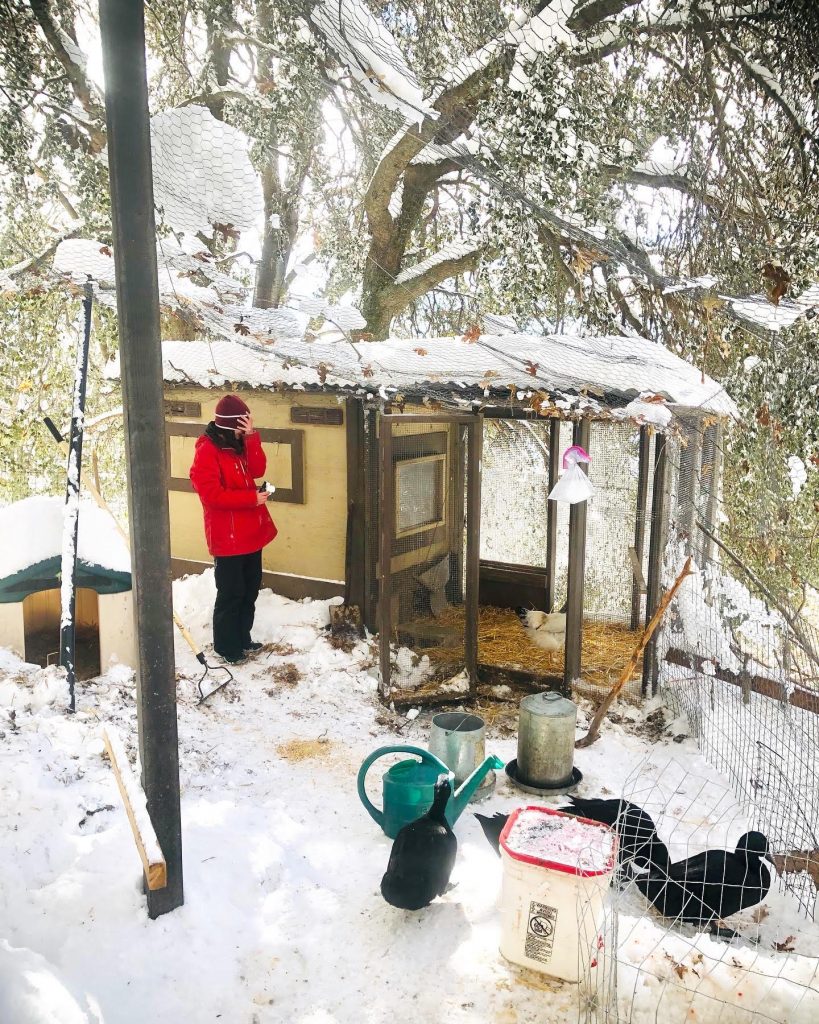 When I first looked at the massacre, I must admit, I didn't handle it very well. Immediately, I knew they were dead because of my mistake. I let out a very loud curse in front of my children and wife, and blasted out the energy and shame I was feeling with emotion. It was not the right thing to do. It's those moments in life, a family needs the father to be the strength. And, I failed them.
Homesteading puts your learning on an exponential curve. The extreme highs and lows that come several times a year for most, come almost daily when you homestead. It's God's accelerated school for learning Truth. I had to humble myself, pray, and quickly return as the role of father.
We processed twenty-three chickens that day. We had all the equipment, for we planned to process some birds in the future, however God had other plans. The saving grace to the horror and death we all experienced was to not let the meat go to waste. Our meat fridge was low on beef, but after processing the entire day as a family, our meat fridge was full again. Every lesson in suffering and hardship, God can work towards His glory.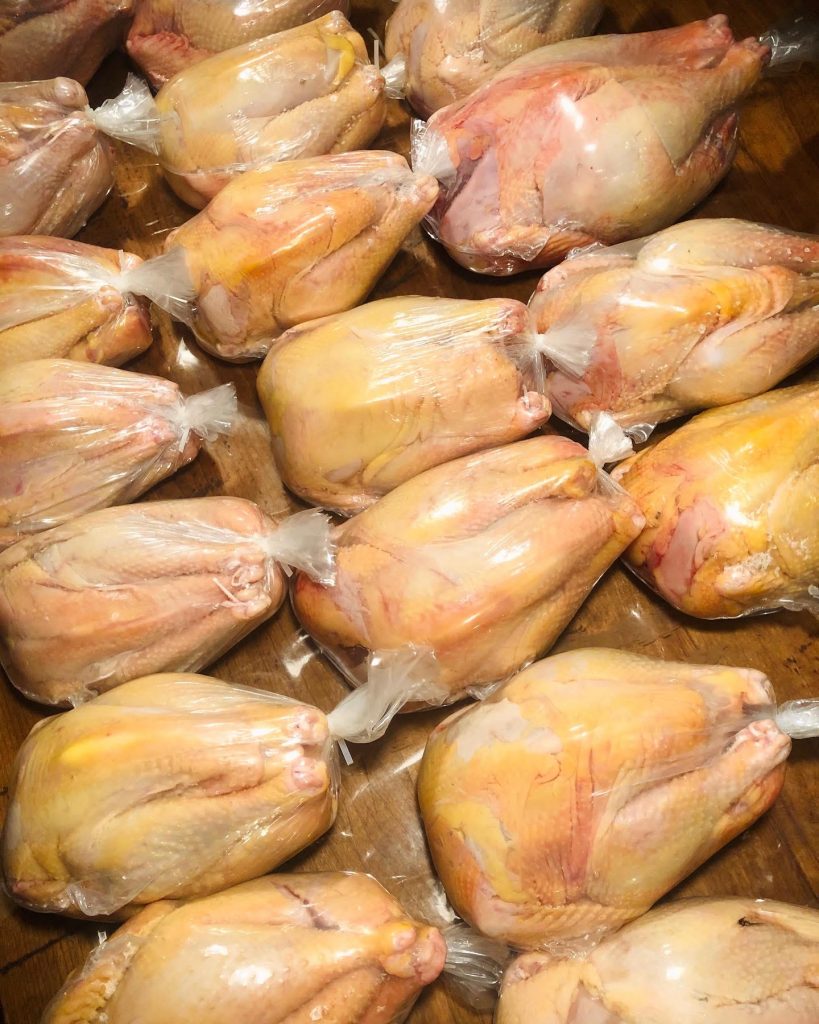 The birds were dead because of me. If a homesteader gets weak, for even one night, they can lose nine months effort in the blink of an eye. In all honesty, I did not handle this test very well but took a great lesson with it. I apologized to my family, took responsibility for mistakes I made, burned my "fancy pants" and grew from the experience. For that was all I could do. The damage was done.
Tough Lessons Learned
This heavy and terrible experience did not break our spirit though. That week, the fences and roofing were reinforced and repaired. We all stepped up to take better care of all the animals we still had in our care. When the dogs bark, I now head their warning. I get up several times a night now when the dogs bark. It's tiring, but the alternative is dead animals and a deflated family that feels like there's no point. Laziness is not an option with this much responsibility.
Living on a homestead, it does seem that I've asked for some accelerated learning. When the people started closing their businesses, I knew this was the "Go Time". I asked the Lord to allow me to finish strong and to teach me what I needed to know in order to finish the race worthy of Him. He said, "Build your homestead and control your mouth." I thought that would be such an easy task, especially the mouth part. I actually felt insulted. Boy, was I wrong and massively humbled.  
For all you Bears out there that are already homesteading, you have my utmost honor and respect. If you've been doing it for some time successfully, I can guarantee you are a human of high character and quality. I hope to one day reach that level. For those of you with little garden experience or a few chickens or quails, God Bless you! You are pushing yourself and learning serious life lessons daily. If you are still waiting for the right opportunity to begin, that time is now. Life's lessons speed up when you're in charge of other's lives.
When tragedy at the homestead hit. It taught me much more than how to fix fences, check for predators, and process meat. I learned that I have much to learn about character and leadership when life's challenges come my way. As a Father, how I handle the situation, in what I say and do, matters when the inevitable lessons of homesteading come my way.
If you want to accelerate your learning, it's time to take more responsibility for others, and in turn, you will get more responsibility over your own self. There is no hiding responsibility when homesteading. Yes, I failed. It was hard on the family. But, the rewards you get from overcoming challenges, learning from mistakes, and becoming better as a team is worth the struggle.
Tending the Mind Garden Part 1:
You can't spell Winter without Win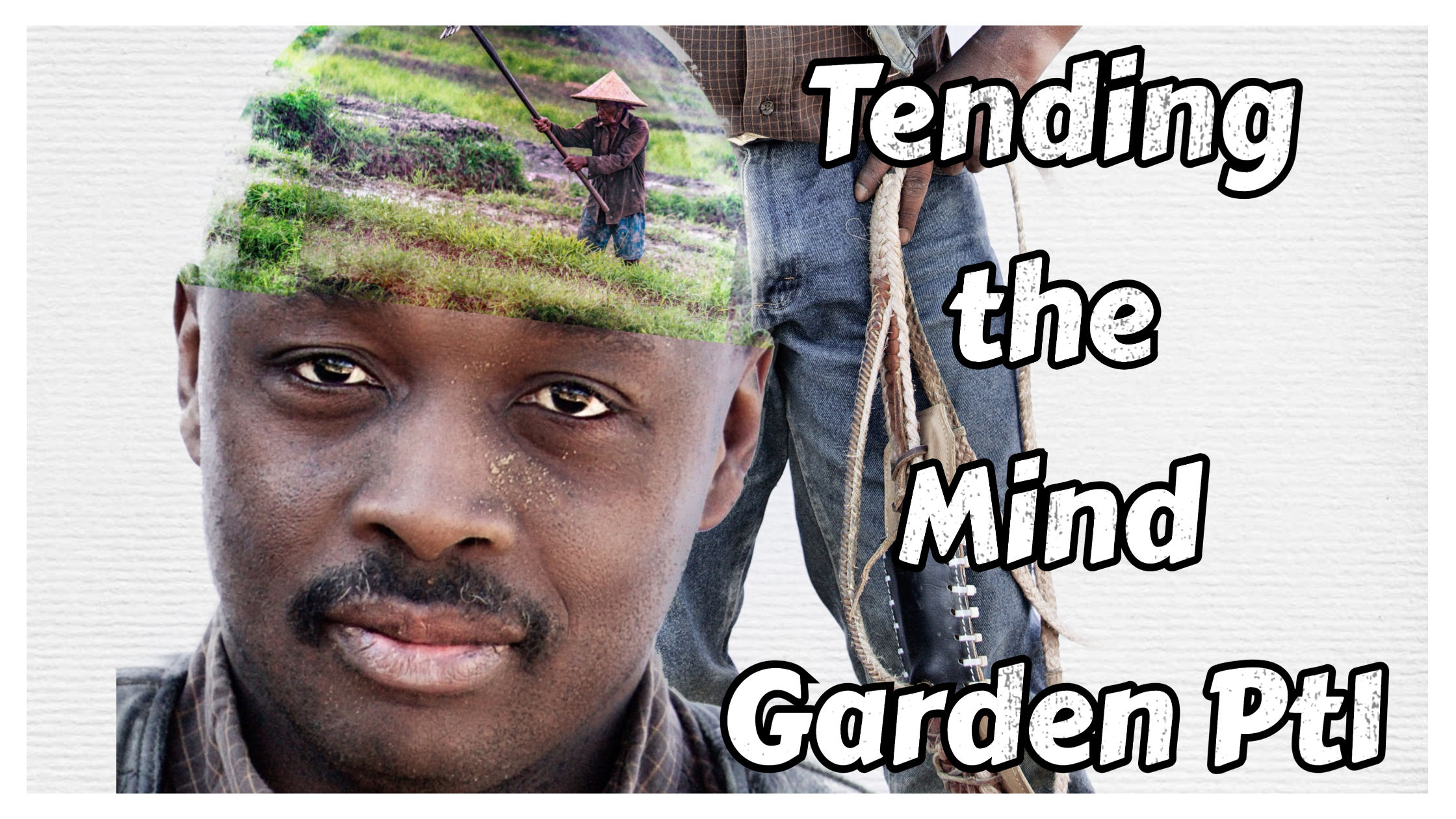 "No winter lasts forever, no spring skips its turn"

Hal Borland
I have no idea who Hal Borland is but I'm sure he'd be proud his quote finally made it into The Beartaria Times.
I'm feeling very motivated and uplifted as winter comes to a close, and would like to share some of that with you. For context, I'll get you caught up on just a little bit of what's been going on in my life this last year. This is going to be a 2 maybe 3 part series about cultivating an anti-fragile mentality starting at the very ground level where all tricks begin: The mind. I'll share some methods you can use to help get your thoughts and spirit in order. The journey may be difficult, but your attitude will turn that into a win every time. My intention is that you find at least one or two golden nuggets from this and can apply them immediately to your life.
The One Man Board Room
I have recently started a profitable local small business with no money in the middle of winter in Wyoming. It's a handyman business and is something many handy Bears who require money or a different job could start. As my unemployment money ran out and my savings dwindled, the pucker factor was high. Without hesitating, I created a rough business plan on the fly, and began making a website and setting up the business back end. This included social media pages, logo design, payment processing, and so on.
The business launched in December 2020. I had done minimal market research but was certain my skills with home repairs and remodeling were in demand in my area. Almost immediately I felt the doubts and fears weighing heavily on me. As the last of my savings dwindled, I was considering how many squirrels I could convince my girlfriend to eat. Squirrels are free, organic, and have a largely vegan diet which I'm sure any health conscious homeless people can appreciate. Thankfully it hasn't come to that yet. With this stress pushed to the back of my mind I kept leaning into the tasks I needed to get done. Just one step forward, and then the next. I am reminded of my time in some of the more difficult military schools I've attended. You must win in your mind first in order to survive the harsh training. Any negative thought that rises must be dealt with quickly.
Note: Negativity is the energy you put on a situation or problem that needs to be addressed. For example: If you're feeling crushed or weighed down emotionally when you get a flat tire, YOU respond with that energy and YOU need to learn to shift out of feeling bad (i.e. afraid, worried, despair) when problems pop up. Instead, you must cultivate the ability to keep a good attitude when dealing with problems. Having a sense of humor about it, and making a decision carefully but QUICKLY to solve the problem are a must.
Keep Your Mind Fertile
Just as the height of my anxiety kicked in, I reached out to Heaven in gratitude and really began to relax and let go. This happened almost in a flash. I felt the fear fall away and then the phone started to ring and jobs started to come to me. I leaned further on my faith and became increasingly grateful for the abundance that God has already blessed me with and will continue to bless me with in the future. It was important for me to keep my mind "fertile" with gratitude and a winning attitude. I felt like God had realigned my spirit with the path he has laid out for me. You must seek the Creator and humble yourself to His will for this to work for you long term.
I am always grateful for the times the Heavenly Father has graciously given me clear help and inspiration. The point I want to drive home is that for you to win, you have to be active on the field. It's much like when your car breaks down in the middle of the road and a kind stranger shows up suddenly and starts pushing your car. When that happens, the right thing to do is get out and help push while taking the wheel and guiding the car to safety. Like the kind stranger, God will do His part, and you should do your best to help even if it's just as a gesture of gratitude.
Two are better than One
One key element that I know Creator God brought into my life exactly when He knew I would need it, was the calm, positive presence of my girlfriend (Blonde Genius Bear). Having a good partner who understands this battle of the mind is such a blessing.
"When life throws hot oil at you, make fried chicken!"

Nighthawk Bear (while attacking a castle, no doubt)
For those of you in relationships, it's a good idea to really take this to heart and help coach one another when you're undergoing a rigorous time of growth. Like a spotter in the gym, your significant other is there to help you shoulder the weight and keep moving. It's really beautiful to experience. I wish this for all of you.
Healthy, Holy and Whole
The specific things I do to help "push my car" are a pretty standard part of treating my mind, body, and soul holistically.
The word Holistic comes from the Greek word holos or "whole." Interestingly, I believe the word "Holy" also comes from this same root. To be Holy, is to be healthy and whole. If your mind or spirit is feeling downtrodden or you can't shake some doubts and fears (or worse), you may have a "Soul Cold" and need to detox.
I won't fully discuss every possible part of a good soul detox otherwise you'll be reading this until NEXT winter. So, for the sake of time, I will list a quick checklist of the basics so you can self-assess that you're at least not actively poisoning your own spirit with the following:
Soul Detox
In holistic healing, the first step is to STOP POISONING YOURSELF. This goes for your mind and soul as well. This is a super critical part of tending your mind garden.
Stop watching the news, and movies/shows (Stop wasting time. It's ok to cut loose a little bit every now and then, but if you're watching movies every weekend, and bingeing on TV shows, you're doing yourself and your community a disservice).
Repent (meaning "turn away from") any unhealthy or dishonorable or "bad" behavior (drunkenness, unfaithfulness, the "big 10", etc)
Forgive any wrongs done to you (easier said than done but this is a MUST)
Monitor your "self talk" for anything overtly negative and even destructive
Focus on gratitude (more on this later)
Clean up your diet one item at a time (Clean eating is a must. You don't have to do it all right away, but begin making progress, learning about this NOW)
Changing your life is a constant process. You're either improving, or you are sliding down hill. You never stay the same. Don't worry if you feel behind on making these changes. Make the commitment to start now. Don't stare too long on the past. Remember that a small changes done consistently (this is KEY) over time, will lead to monumental progress when you look back even 2 years from now. There are volumes of examples I could write on this, but this will give you the building blocks to begin your personal lifestyle shift if you need one.
Recap
You are not on your own in making your life better or overcoming challenges, but you are responsible for taking action and doing the work of moving forward. If you stay in motion, and seek the path of the Creator, you will be fine. If you stop moving forward, or get too bogged down by unhealthy influences in your mind or body (most importantly the MIND) you will stumble. That's ok, just work on stumbling less and cleaning up your life.
Remember this (you have no excuse to feel "surprised" once you know this): Even after you feel like you've mastered basics, you will still reach incredibly difficult times in your life where you'll wonder "what did I get myself into." That's ok, that part is called Growth. Lean into it, and focus on being grateful for your life and the blessings in it. I will write more on the actual practical application of gratitude in the near future. It's almost as if it's a jet fuel of sorts that will fuel your ability to recover from punches that life throws at you.
Until next time, turn that hat backwards, turn into the wind, and slap a huge grin on your face. The wind brings change. For those who have the courage to go and see what's out there, may the change ever be in your favor.
How Dare You
Runnerbear shares his experience and intent behind his new book "How Dare You".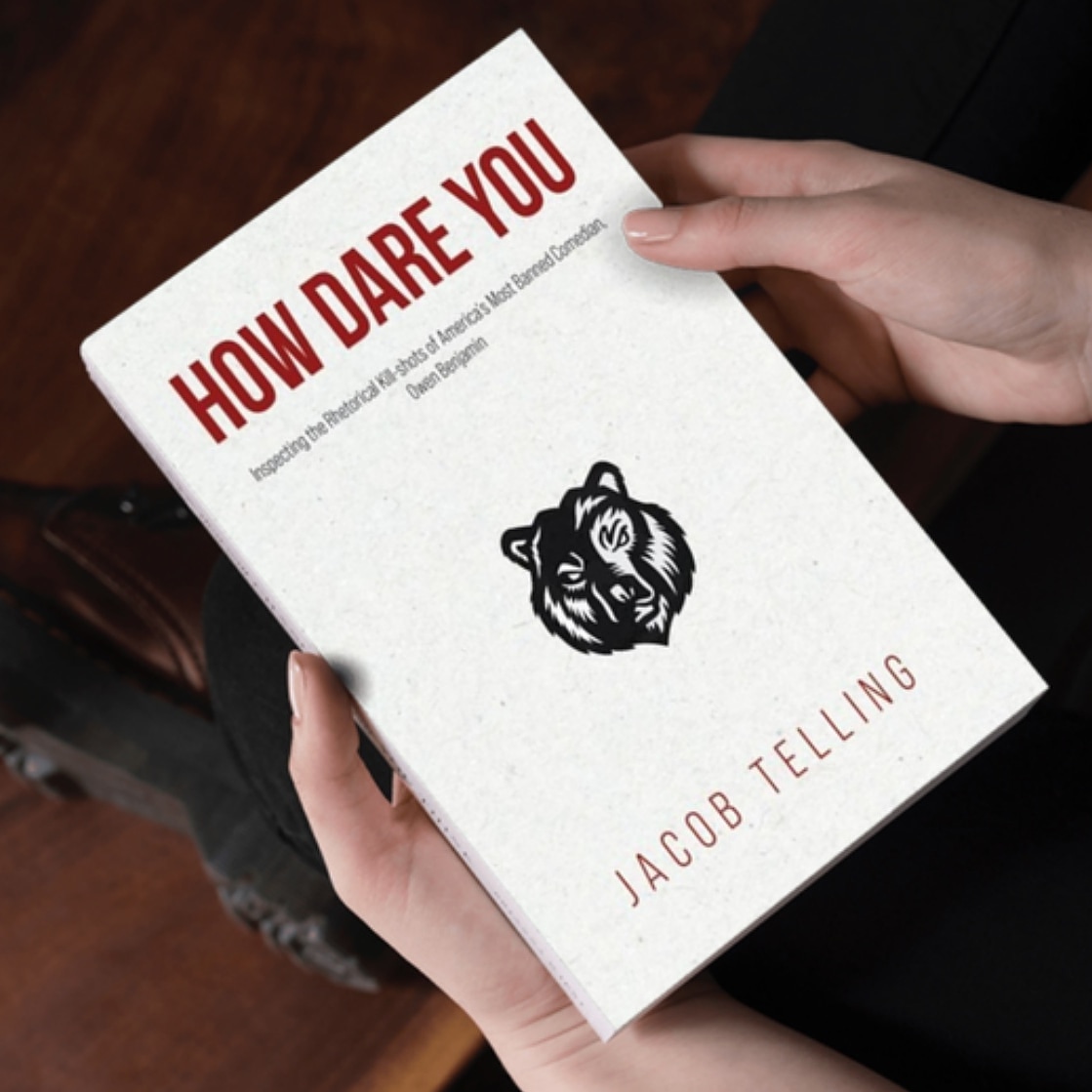 Fear. Anxiety. Depression. Much of the world is in the throes of despair… but not me! I'm fired up and ready to crush, how about you? For many of us, Big Bear's influence has been what's made the difference. Looking back, Owen's livestream has been a blessing. Ferocious rhetoric, turbulent humor, and restorative insights? Best stream on the internet. And it's been the best for a while. Years ago, when I first felt compelled to start writing down quotes from the great bard of a bear, it certainly wasn't rooted in anything so ambitious as publishing a book. Something just resonated with me, so I wrote it down. Though meager in its origin, the quote document that I started didn't stay small for long; like Owen, I'm a man of amplitude. Once upon a time I went to a track and field practice. I liked it, so obviously I dropped everything else I was doing and spent the next ten years obsessively trying to get to the Olympics. I didn't want to party, I didn't want to make money, and I didn't want to study. I just wanted to run fast. Like most things, it didn't work out exactly the way I had planned, but somewhere along this obsessive, goal-oriented path, I begrudgingly learned to appreciate the process for its own sake. Man makes plans and God laughs; the trick is learning to laugh along, letting the good path, rather than the ego, dictate where to go. Several months after I first began mining quotes, still a blood-hound, clattering away on my keyboard, I noticed that the unassuming little indicator of my quote document was suddenly boasting 10,000 words. I finally felt the abrupt weight of it. An idea that had been steadily concentrating in my mind became cemented: I should write a book about Big Bear.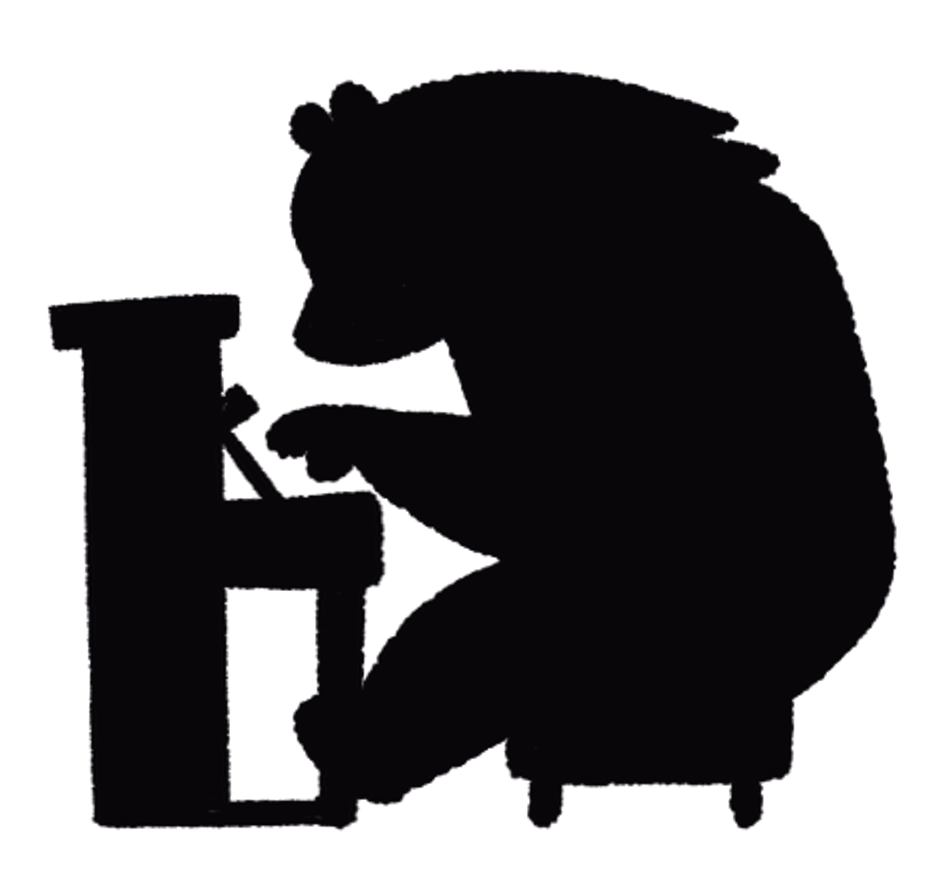 So goes the origin story of How Dare You. It took about a year of diligent work to go from raw quotes and a rough concept to a refined physical paperback. Today, with the delay in data from my publishing company, I'm not sure what the sales look like exactly. I don't know who's buying, how many are buying, or any of that. Interestingly enough, the obligation of patience has proved insightful; I've realized that sales aren't my top priority. If cash was my main concern, I would have quit running, and I definitely would have quit writing, a long time ago. Ultimately, whether this metric of money leads to rags or riches doesn't change a different, more blissful kind of dividend that I've had the honor of receiving since publishing How Dare You: the bright, lively response from the bears who have read it. To hear that I've provided a good service brings me joy. With living legends like Rachel Fulton Brown, Jean Troy-Smith, and Owen Benjamin offering such staggering high praise as calling How Dare You a "brilliant … handbook in virtue", comparing it to the great work of Meditations by Marcus Aurelius, or an enthusiastic affirmation of "excellent, excellent writing", I can't help but be a little bewildered. I mean, I've never been great at accepting compliments to begin with, so to put such self-congratulatory things down in written words makes me a tad fidgety.
Whether brilliant or not, How Dare You owes much of its layout to the combination of my upbringing and Owen's streams. Growing up, honor culture was foreign to me. Since I started from a place of ignorance, only learning about the values of honor culture as an adult (through the Big Bear), I was able to turn around and explain it with clarity and logic. It's like the old saying goes, "those who can't do, teach". It's the most brilliant savants that make the worst teachers, because they operate on instinct, not explicit understanding. Ask the very best artist, mathematician, or soccer player how they manage such brilliant feats, and there's a good chance they'll give you advice that's about as unhelpful as three cheap words under one overpriced swoosh. Stepping away from the half-truths of forced corporate resonance, the act of effective teaching, requires real understanding. The act of doing, however, requires only doing. For me, upholding the paradigm of honor culture did not begin as an obvious instinct, it had to be learned. Looking back, what a valuable lesson it has been.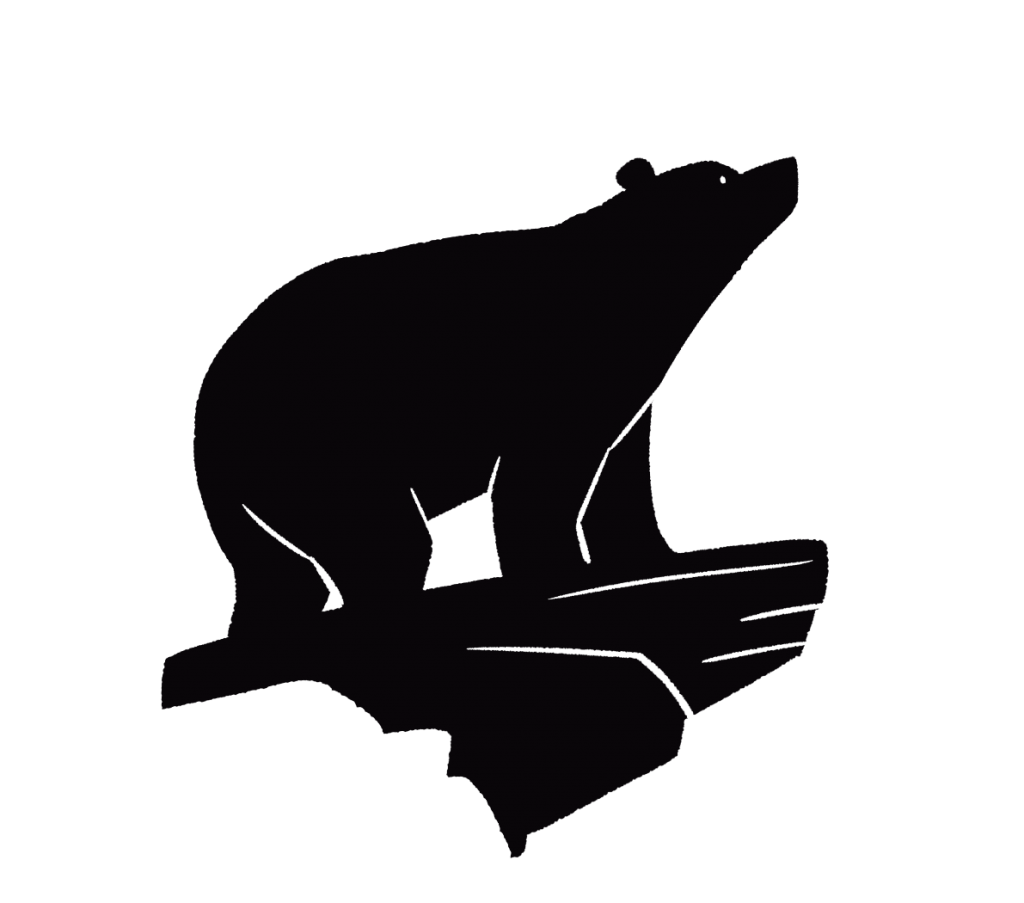 Of course, there are always savants that take the time to excel at both doing and understanding. These are the people that you want on your team. When Owen got booted out of Hollywood and his whole world was turned upside down, suddenly, the doing part wasn't enough by itself. He needed to take the time to get an explicit understanding of his instincts. He needed to revisit why choosing truth over money was the right decision despite popular Hollywood opinion. Thus, the Why Didn't They Laugh (WDTL) podcast pivoted, and the course of its new insightful direction was set. Instead of focusing on the niche of differentiating between a joke that roars and a joke that flops, WDTL began focusing on values. As much for himself as it was for the audience, Big Bear needed to explain the importance of maintaining his core mantra: "I might be wrong but I'm not lying". What followed was a long, drawn out articulation of honor culture fundamentals, paired with the dramatization of what happens when such a brash ethic is forthrightly upheld in the modern dainty public square.
This turn of events took place in the days of double-digit streams. I was lucky enough to get on-board early, when I began listening around number 95. Today, we're well past 1000 and I haven't missed one since. Between then and now, much has been unlearned, many have been banned, and more has been built. Infrastructure like Unauthorized.tv, Unbearables Media, and The Beartaria Times, did not exist back when I first wrote down a quick jab of rhetoric from a roaring comedian named Owen Benjamin. And that's the beauty of this whole story. The Beartarian ethic is about pursuing honor culture: we build, rather than complain, we're defined by our light, rather than our shadows, and we aim for the good, the true, and the beautiful, rather than the wicked, the false, and the ugly. We make every effort to do our best, in pursuit of God's moral law.
One of Big Bear's great assets has been his dismissal of prioritizing a secular authority, the primary driver behind the mainstream ethic: civility culture. This opened up the authentic freedom to travel down any conceptual road, regardless of any ruffled feathers in the secular space. As a consequence, a whole world of insights has been brought forward. Encountering an enormous conceptual mass, I made the choice to break up my writing project about Owen into three sensible parts. With that decision, one book became a trilogy, with a narrative that follows the same logical arc that Owen worked through live. How Dare You is focused on the first phase of the journey: upholding the values of honor culture.
Altogether, writing How Dare You has been a wonderful project to put together. I was able to take the scattered lessons in my mind about Honor culture and distill them down into one cohesive bundle. Every part of this process has been a joy. My hope is to build a career as a professional author, spending my mornings writing from a little office in a homestead, but I've realized that if I had to, I'd do this for free. For the bears yet to read How Dare You, I hope it resonates with you just as much as it did with me, and just as much as it did with those who have already closed the back cover and offered such generous and rewarding feedback. It's been my honor to make something that good people enjoy. First and foremost, this novel was always meant to be a cathartic revisit to where this whole process started. It was written by a bear, for the bears. In terms of tone, How Dare You is stern and masculine. Like Owen, I was tough with some of my words, because I know you can handle it. Bears aren't snowflakes; we're comfortable with the thermal kinetics that often comes when wrestling with ideas. Think of it like a coach at half-time, whose crassness and intensity are rooted in love, knowing that we can do better. But How Dare You isn't an exercise in brow-beating either. In addition to a deliberately stern take on the hedonic side of modernity, How Dare You also bounces around between high ground abstractions and low ground goofiness, just like Owen is apt to do. Stylistically, How Dare You is for the bears.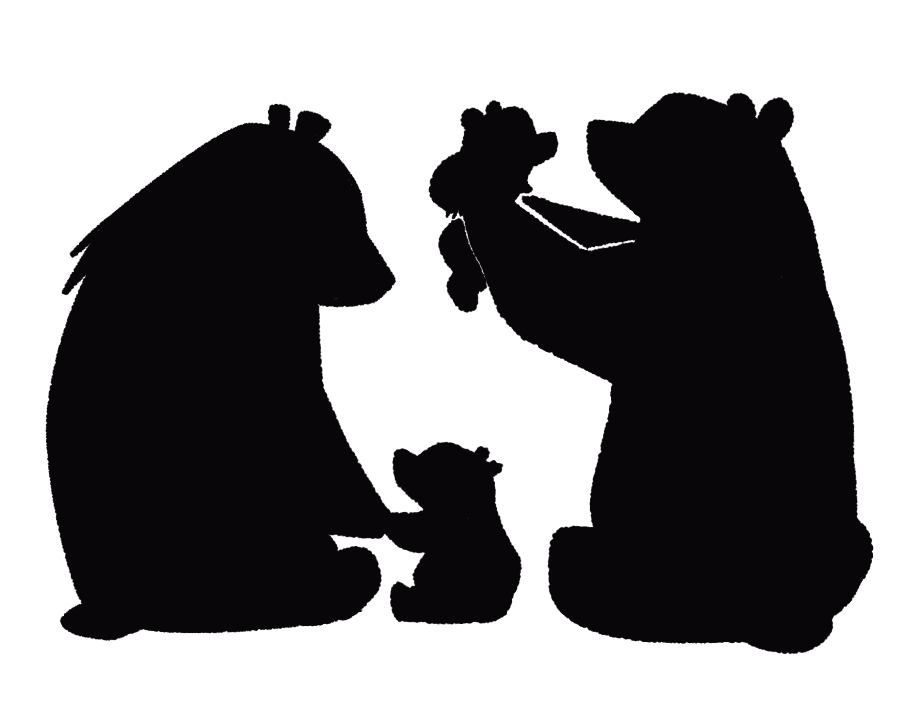 Finally, I just want to take a step back and offer a sincere thank you to everyone here. Since the start, this has been a wonderful grass roots movement to be a part of. Seeds have been sown and much has been grown. We will all be known by our fruits. With what has already developed, I'm convinced that the bears are the best people on earth. Looking forward to whatever comes next.

Much love everybody,
Jacob
Runnerbear
Website: JacobTelling.com
Beartaria Times handle: @Runnerbear