How Lettuce Saved This Bear's Car Battery
Planting seeds can grow friendships.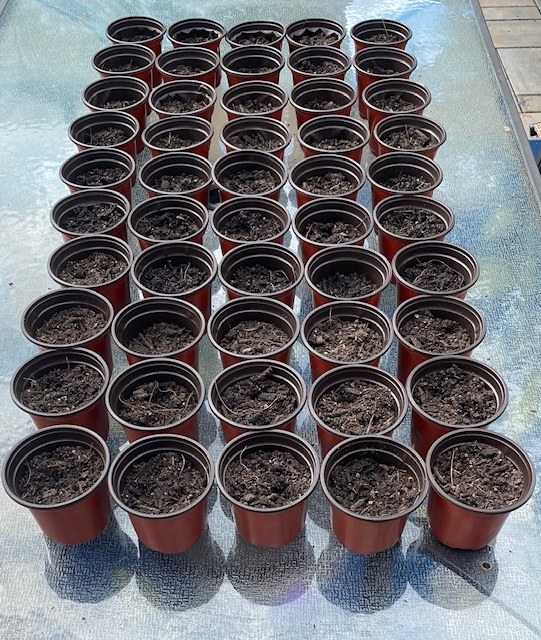 I planted lettuce seeds in 50 containers, grew them, gave lettuce to each of my neighbors, and it saved me hundreds of dollars.
What are the consequences of mass human isolation? What happens when people stop interacting? Lose the subtleties and warmth of face-to-face human interaction? What happens when neighbors are turned into viruses? "Should we spark some racial tension?"
2020 marks the most elaborate experiment in fear and isolation in human history. What are the psychological repercussions of that? What impact does isolating people in a state of despair have on the human soul? Has anyone stopped to consider the psychological damage that results from keeping children isolated in a state of fear for extended periods of time?
In many ways 2020 can be defined as the year that revealed how disconnected people already were from one another. One word, "pandemic," and neighbors morphed into viruses. People isolated in their homes for months. When they do leave, they and everyone around them are in concealment. You couldn't see them smile at you even if they did. People already didn't know their neighbors and just like that they were turned into ticking time bombs of imminent demise.
We watched as people raided grocery stores. "100 rolls of toilet paper for me and none for anyone else." Look how quickly society devolved into a fear filled pit of isolated despair. Am I going to get sick? Will we have food? Will I lose my job? Will I lose my house? Will I lose my rights? Be injected with chemicals?
The one commonality in all these fears is isolation. Why do people fear they will be unable to get a job if they are laid off? Why do people fear they will go hungry? Or that their town will be overrun with rioters?
People point out all the problems in the world but fail to do the little things to improve their world. We have all heard grandparents talk about a time when people didn't lock their doors. We think that has been taken from us, but we can only take it from ourselves. Community takes effort and trust takes time. What have you done to adjust to the present world?
Last week I had an idea, I was going to get to know my neighbors. Do something kind, unprovoked, social, in a time where all are lacking. I planted heirloom mustard cut and grow again lettuce in 50 separate containers – with the help of my son of course. A week passed, and 49 had sprouted.
I put the containers in a box and walked door to door down my block handing them out as presents. I met people that I have lived on the same block as for three years yet didn't know their names. I wasn't greeted with fear, demands to back up, or ignored, but I was blanketed with smiles and laughter. I couldn't have imagined how quickly the kind gesture would be repaid.
As it turns out one of my neighbors spends their spare time fixing clunkers and flipping them for profit. I mentioned that my car hasn't started since the week prior and I was going to have to replace the battery. He quickly replied, "no need for that, let me take a look at it." We walked across the street and back to my house and popped the hood of the car. "You don't need a new battery, let me go get my battery charger." He came back, hooked up the battery charger to my car's battery, and told me to check back in eight hours. Later that day I put my keys into the ignition, turned, and heard the sweet sound of my car engine roar.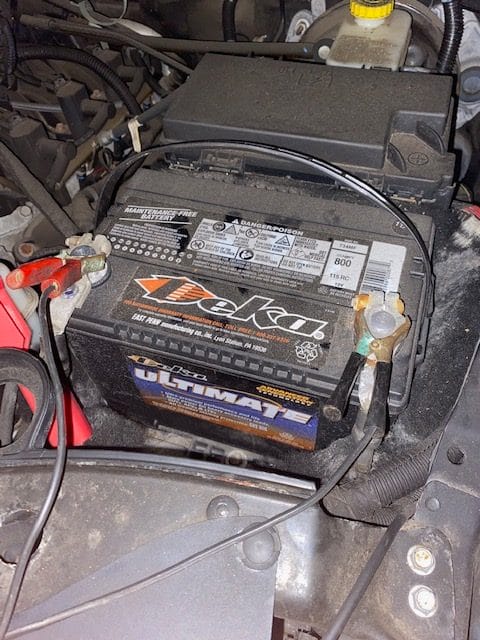 Just like that planting a seed saved me hundreds of dollars; and I'm not talking about a lettuce seed. One unprovoked act of kindness and community building sprouted a friendship. I now trust my neighbor and I'm pretty sure my neighbor trusts me.
One of the primary functions of parents is to establish the culture their children grow up in. If you don't establish the culture, outside forces will establish it for you. I don't know about you, but I'm not going to permit my child to grow up in a state of isolated fear and despair.
"You must love your neighbor as yourself"

MATTHEW 22:39
Guest Article Submitted By,
Brett Pike
Twitter: @ClassicalLearner
Instagram: @ClassicialLearnerToday
Original article published on https://classicallearner.com/,
Our Magazine Team Releases Details On Issue #4 Of The Beartaria Times Magazine
Available Now for Pre-Order and will remain open through Friday, March 17.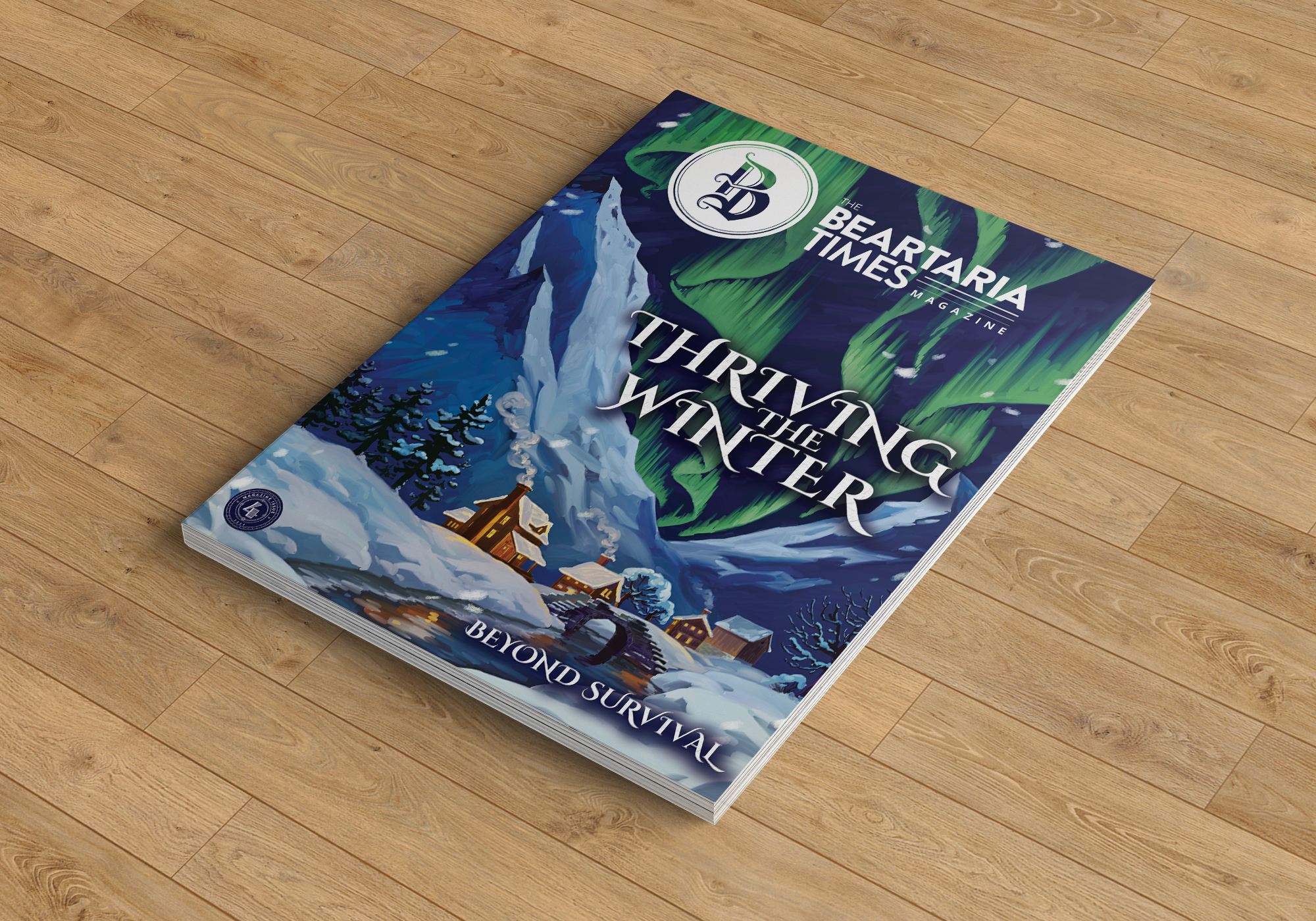 We are excited to share information on the next magazine issue! Issue #4, titled "Thriving the Winter – Beyond Survival," brings together valuable information and exciting stories from legends across the realm.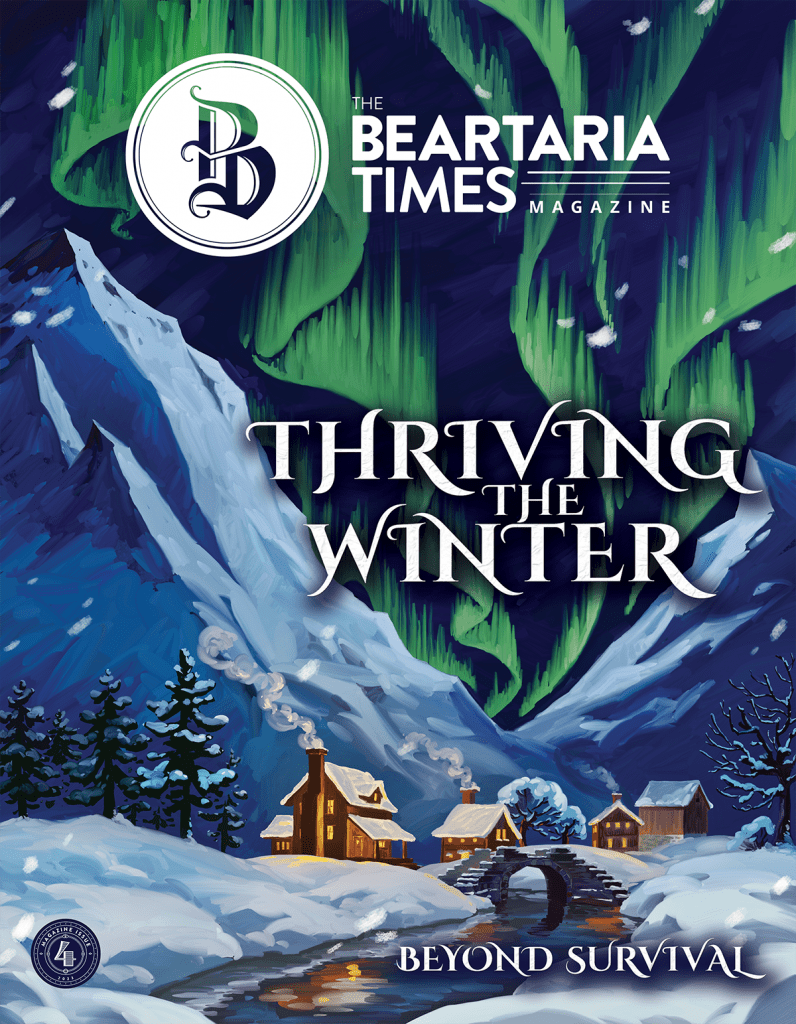 We get a story of the value of our community and what that can bring you from as far away as the wonderful Wobbly Bear in the land of New Zealand. TexMex Bear and Wordsmith Bear bring us life lessons they have learned over the last few years.
We have several valuable resources in this issue from valuable community members, such as Cinnamom Bear with some remedies for seasonal ailments and another helpful instructional from Knitting Mama Bear. In addition, Mr. Permie Bear shares useful information to help start your gardens this year. WildMedBear, Prairie Fire Bear, and Woodworking Gunny Bear also add their expertise to this issue with incredible resources.
Homesteaders like Mohawk Farmer Bear, PA Snowboarder Bear, and Pie Lady Bear give us insights into self-sufficiency and how they maintain their homesteads. Volgadeutsch Bear and several more also add their wisdom and experience to this practical section.
There are many more articles to find inside this latest issue, with many returning contributors and several first-time writers.
Pre-Orders will remain open through Friday, March 17. Click here to get yours now!
We also still have plenty of Issue #3, "Fruits of our Labor, Intentions Materialized," For Sale Here.
We are excited to send out issue #4! And appreciate all the support for these magazines!
Sincerely,
-The Beartaria Times
Bees Know Best
Bees are truly a marvelous part of God's creation and one I draw inspiration from daily as I begin the journey of tending to their homes and lives.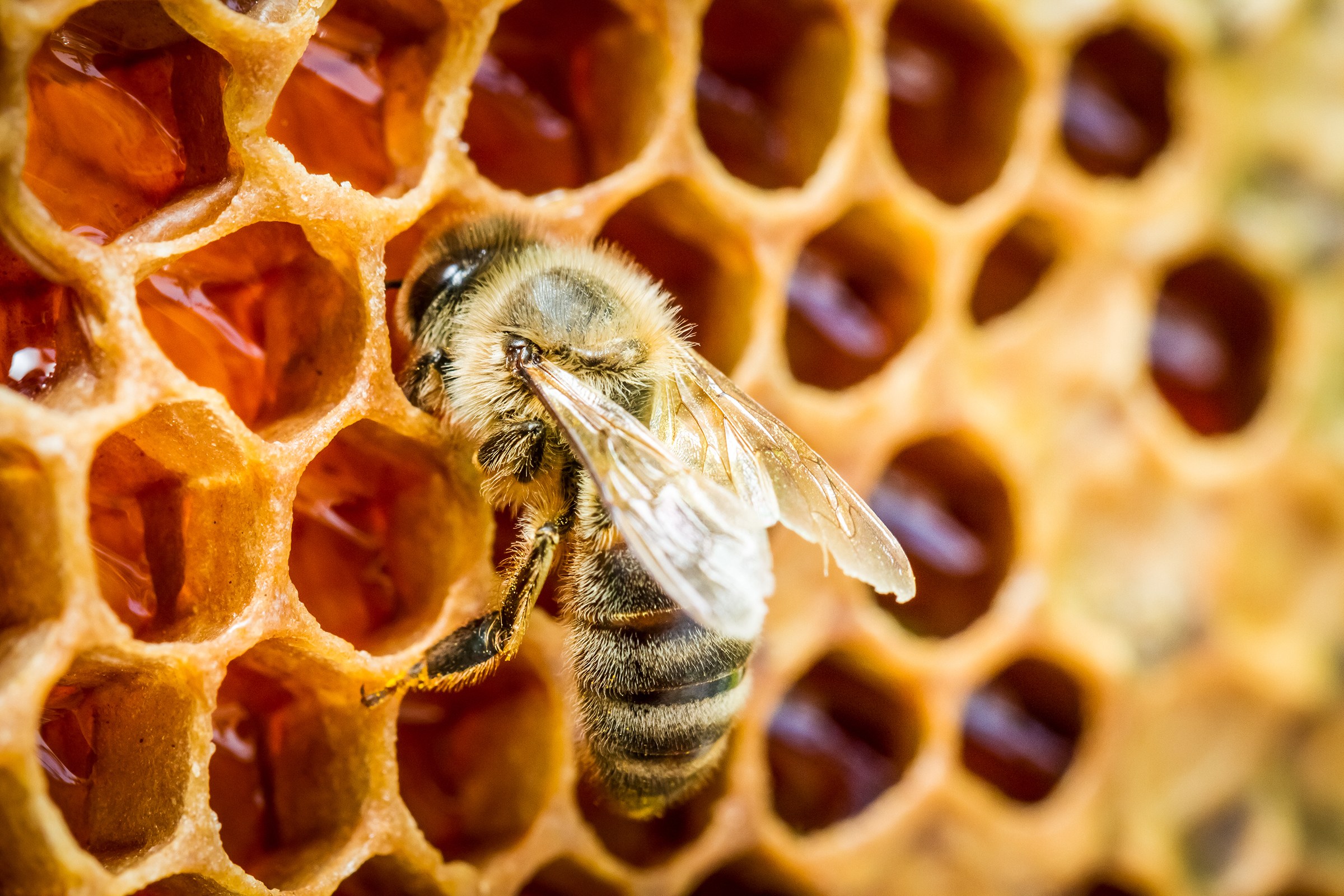 By: Pie Lady Bear
I will often sit and watch them. The importance of their continuous coming and going is apparent even at a distance. Bees are truly a marvelous part of God's creation and one I draw inspiration from daily as I begin the journey of tending to their homes and lives.
The substances that a hive uses to sustain and thrive are ones that we can also greatly benefit from, and, as the winter weather sets in and lips become chapped, were the illumination behind an impromptu batch of lip balm that you may also find useful!
Beeswax; If you can find it from a local beekeeper, who has taken it from a brace comb that is built in awkward places or melted down frames that are no longer in use, the benefit is the added propolis which is a glue-like material made by the bees from tree resins to seal cracks in their hive and contains exceptional healing properties as well as smelling incredible. My husband, DreadNaught Bear, has been making healing salves with beeswax, pine resin, and sunflower oil long before I began keeping bees. You can find his recipe in the second issue of the Beartaria Times Magazine to cure all that ails you! Beeswax can also be found at a local health food store or taken from pure beeswax candles.
Coconut oil; I prefer organic and use it in my cooking as well, so it's worth buying a jar.
Peppermint oil; I only added three drops for the small glass jar of lip balm as using more would cause a slight burning sensation and takes away from the amazing smell of the beeswax.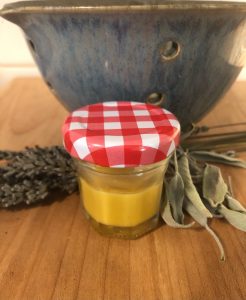 I made my lip balm in a small jar that is placed in a pot on the stove with about an inch of water surrounding it and a covered lid. Turn on low heat and frequently check until the wax and coconut oil have melted, then add the few drops of peppermint oil, stir and allow to cool. That's it! So simple, and depending on the amount you would like to make or the size of your container, I went with a ratio of 2:1 coconut oil to wax, and that made for a smoother consistency. God Bless the Bears as we strive to focus our lives around the good, the true, and the beautiful 🤎
Onward!
"Building Beartaria Part Three: The Ozark Legacy," Out NOW!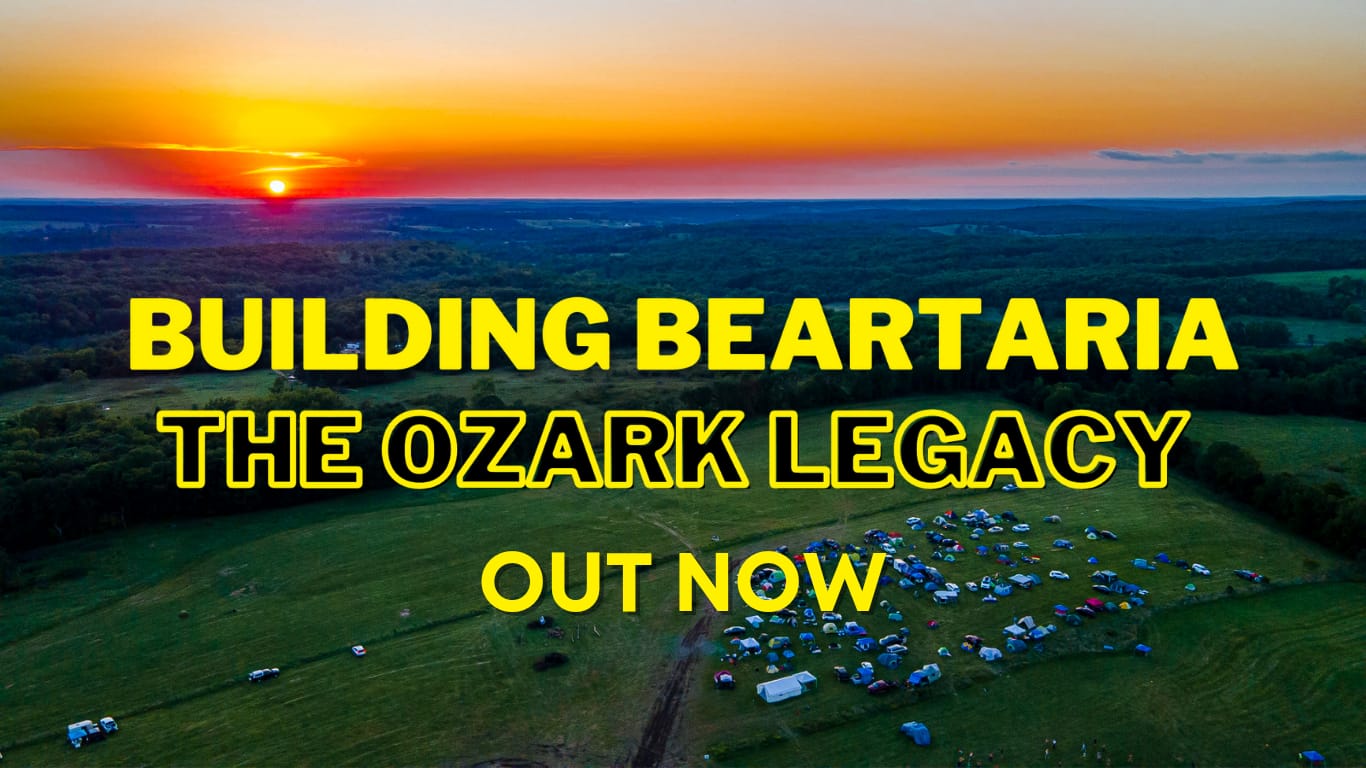 Unbearables Media and Filmgrain Studios come together again for the 3rd documentary in the series, Building Beartaria, covering the members of our Ozarks community that built a company and helped give manpower to The Beartaria Times National Festival.
When I first heard that Director Bear was going to be documenting the Beartaria Times National Festival, I reached out immediately to volunteer. I never expected that would lead to editing the documentary in a shipping container on Adam's land a couple of months later. Editing the doc was a whirlwind, I'd do it again in a heartbeat.

Red Panda Bear
Ozark BUILDER Buddy and Video Professional
This installment not only covers the first-ever, three-day festival hosted by The Beartaria Times but truly gets to the heart of a community of bears that have come together in one of the most inspirational ways we have seen yet.
"The opportunity to work with the team on this documentary was amazing. I had a chance to take the raw emotion of the stories of the community and add to the emotion with music. I experimented with many different genres of music to match the wide variety of emotions and personalities that were captured in the documentary. I wanted the audiences to resonate more with these epic stories from the bears that gathered"

Anchor Bear
Beartarian musician and Documentary Composer
The documentary is an hour and 51 minutes of unclipped material.
While the documentary is mostly clean, this original release is not child friendly as some topics are inappropriate for children.