Beartaria Seed Savers is Born
Beartaria Seed Savers was established for bear-centered seed saving and distribution. The operation works at this time with a "freely as ye have received, freely give" mentality.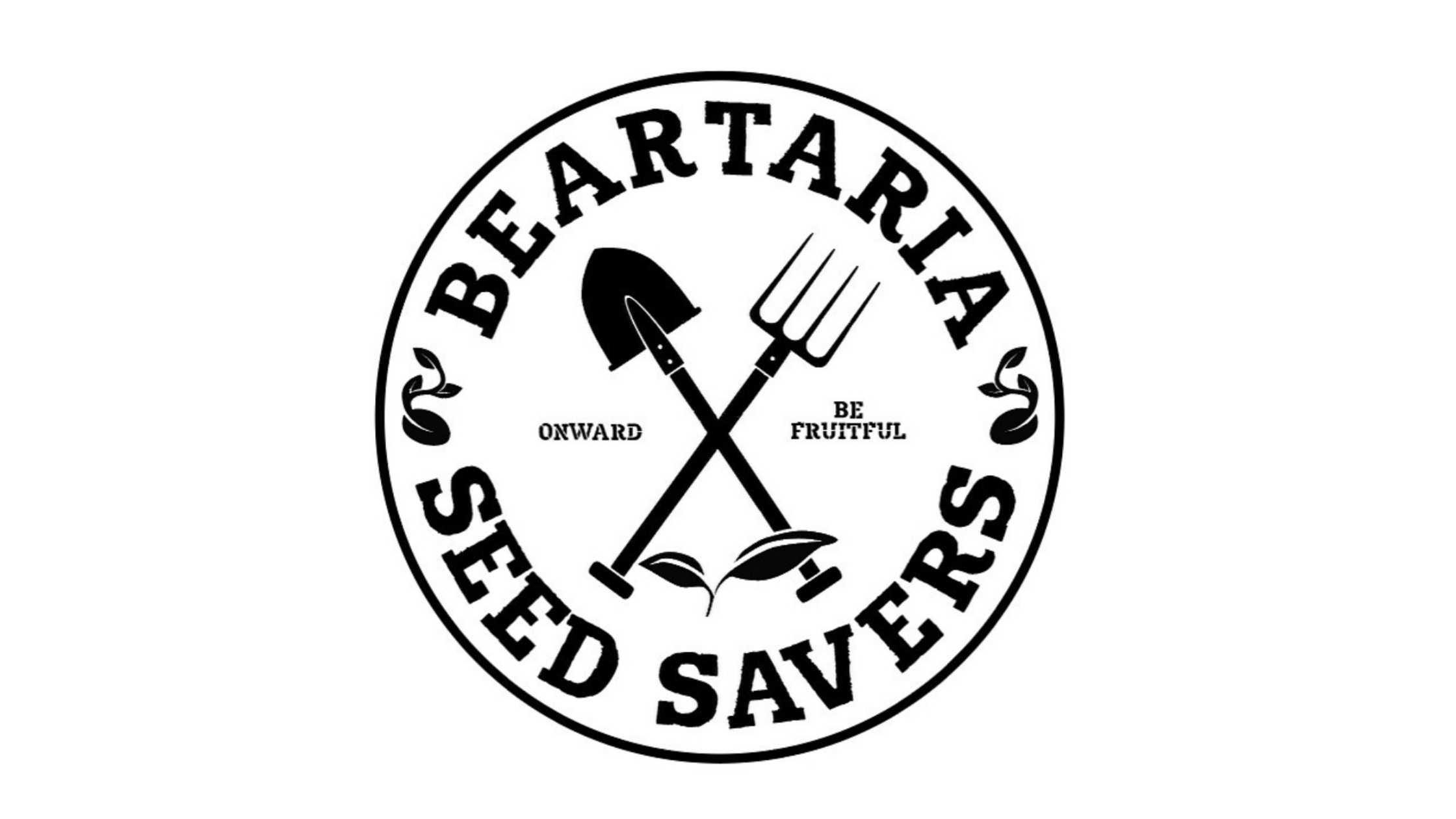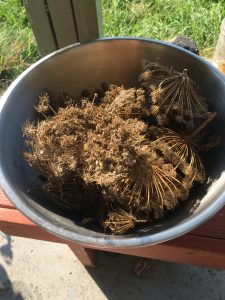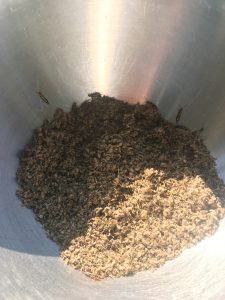 I sit on my front porch with the hot sun setting, a quart jar of ice water melting quickly, and silver bowls of carrot seed heads, nesting critters who found a suitable home in them, piled high. These are the days that I sit and meditate on words at the forefront of my mind, from things Big Bear brought up in the stream, to philosophical or spiritual discussions from Bear Island chats. This moment of contemplation was "be fruitful and multiply".
The action of seed-saving gives physical meaning to the Bible verse we hear with every Big Bear stream.
God blessed this realm with this blessing of growing in love and number. That fruitfulness speaks in all living things according to His good nature and is evident in the multiplication of seeds.
I planted those tiny carrot seeds in the Spring of 2019 and waited anxiously in 2020 for their floral heads to turn. From around 12-15 carrots I left to seed, I got thousands of schizocarps. It is incredible to think that around 66 seeds in 2019 multiplied into a bounty in 2020.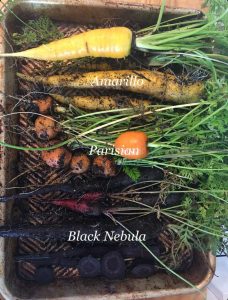 I have been passionate about gardening and food preservation for a long time. The hobbies go hand-in-hand. This became unmistakable in 2020. God was doing a beautiful thing to awaken the population that years of me shouting at people to homestead or garden could not do. In my area, families were building and expanding gardens. No amount of breath from my mouth could move a population in this direction. It is only the gentle grace of God who can and was doing this right before my very eyes. My former despair-ridden prepper heart leapt for joy at His magnificence. I could see God was at work.
However, with so much work to be done, I could not remain in awe. I busily added to my garden as well and was ready to plant. I went to purchase seeds from my favorite supplier only to see "out-of-stock" on seeds I hoped to purchase for my garden. The new gardeners had burdened the supply with increasing demand.
My awareness of the supply chain fragility is how Beartaria Seed Savers was born. Seeing the numerous new gardeners, I knew that my dream of saving seeds could help our cherished community of like-minded people. I worked for many years with procurement and logistics. To me, it was even more apparent the fragile nature of the system and the situation we will be facing. I liken this to Joseph after he was sold as a slave to Egypt. God gifted him with dream interpretation. He interpreted Pharaoh's dream warning as seven years of plenty and seven years of famine and was promoted to a top administrator by Pharaoh to preserve food in the years of plenty. We still have it relatively easy at the moment and preparation is learning skills like seed-saving to be ready for anything.
Beartaria Seed Savers was established for bear-centered seed saving and distribution. The operation works at this time with a "freely as ye have received, freely give" mentality. Using barter and charity as a means to continue to grow. The vision is bears taking seeds and practicing saving them to get acquainted with the process or to plant them and share with their neighbors seeds or starts to build social wealth in their local community. The seed inventory, that at this time is freely available to those who want to plant these varieties in their gardens or have run into the "out-of-stock" issues like I had last year. The inventory includes seeds I have saved and seeds from bears who have seeds to distribute to other bears freely as well. I welcome all bears to send in their saved excess seeds (heirloom varieties preferred) with notes of what they liked about the plant and history if they have it. These are updated as bear seed donations come in on my IG (@copperbearette) and on the Beartaria Times app (@Copperbear).
The Beartaria Seed Ambassador program was designed for bears who are experienced with seed saving and have some garden area they are willing to use to grow and collect seeds. These seeds are issued from my personal seed inventory for the ambassador to start one (or more) plants from the variety they chose. My only request from this is that the seeds are saved and returned for further distribution to other bears for following years.
Faebear designed the beautiful logo which will don the seed packets and merchandise going forward. The goals in 2021 are to build a larger seed library and a website. Beartaria Seed Savers also has a merch store featuring hoodies, T-shirts, and accessories at https://teespring.com/stores/beartaria-seed-savers. To contact Beartaria Seed Savers, please email copperbearette@gmail.com for requests, donations, or other ways you can help.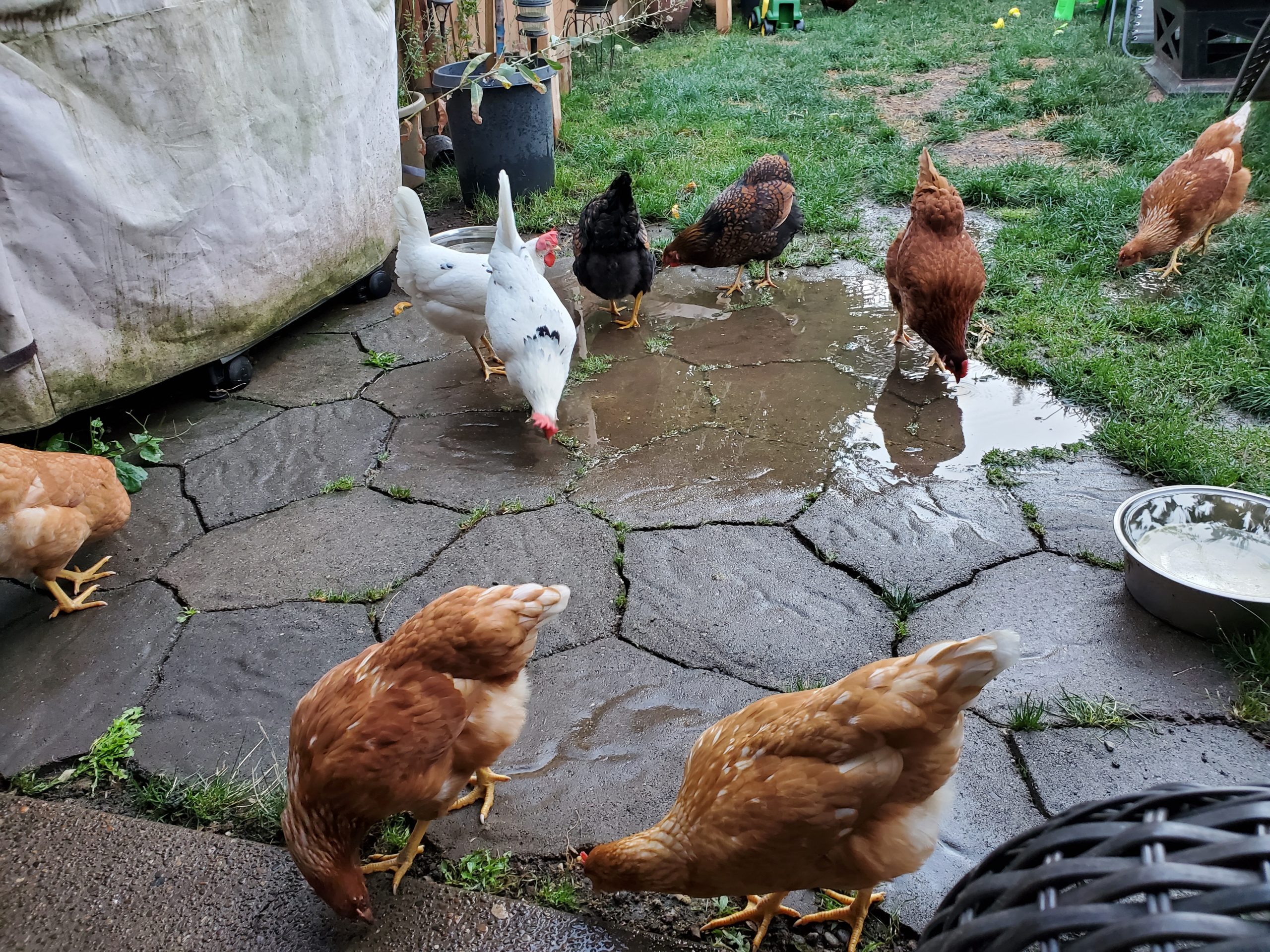 When venturing into the world of chicken ownership, one of the most common questions people ask is if it's worth it financially. In this article, let's break down some of the costs to see just how much money one can save with even a few backyard chickens.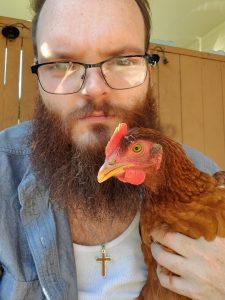 When my wife and I decided it was finally time to get some cluckers, we originally bought 6 chicks. Upon seeing that the feed store had more variety a few weeks later than when we'd originally gone, we felt it necessary to buy 4 more, bringing our total to 10. One egg bound chicken passed away later and we were gifted 4 more from our friends with a 10 acre farm. Our grand total had reached 13. Then, most recently, we found some Ameraucanas at the feed store. Who doesn't want blue eggs? 3 more were added to the flock for a total of 16 hens.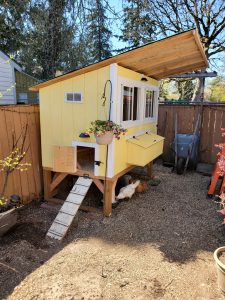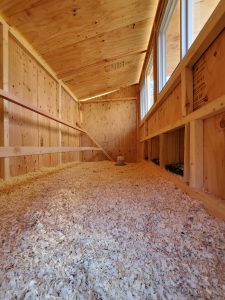 Let's break down the math. Initial investment was, on average, $2.50 per chick. Some were $4, some were on sale for $1. 16 chickens at $2.50 each is $40. Let's throw another $200 for initial supplies (brooder, heat lamps and bulbs, start/grow feed, bedding, water/feed dishes, etc). And finally, the most expensive aspect by far of owning chickens, the coop. As a builder, I wanted to build a modular coop where I could easily remove the roof, take each wall down as a single piece, and be left with the floor. Giving a total of 6 pieces to move and quickly reassemble whenever we get onto acreage. I built my coop by hand, included 2 large vinyl sliding windows, nice hardware, a melamine floor. Entire cost of the coop build, during the peak lumber price bubble, was just over $700. This coop is large enough to easily fit our 16 hens, and we could fit another 6-8 if we wanted to. But you don't need something this large or elaborate. Cost can easily be cut into 1/4 of what I paid, even with today's prices, if you're planning on having less chickens.

So, to date we've spent roughly $940 on our chicken setup, minus the monthly feed and treats. The 16% layer feed we buy runs about $200 for 3 months worth for our 16 hens. That's $800 a year. Throw in a few bags of grubs and 50lb bags of cracked corn, and we'll round it to a smooth $1,000 a year to feed them.

This all might seem like an entirely unnecessary expense and not worth it, but here's where the math starts working in our favor.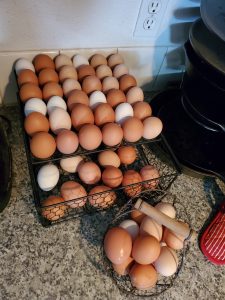 We get, on average, 12 eggs a day from our 13 laying hens. In a few months, the 3 Ameraucanas will begin laying, bringing our average to somewhere around 16 eggs a day. 16 a day is 486 dozen eggs a year, or 40.5 dozen a month. Depending on where you live, organic free-range eggs can get expensive. Here in Portland, OR, your top of the line farm eggs will run you $8 a dozen at the grocery store. So, in order to buy the 486 dozen eggs we will get in a year, we would have to spend $3,888. Our initial investment of $940, plus an entire year's cost of feed, runs us $1,940 for year 1, and $1,000 every year thereafter. We are getting $2,888 worth of free eggs every year once you subtract the cost of feed.

The savings don't just stop there though. Chickens eat bugs. That's literally all they do. They eat bugs, poop on everything, and eat more bugs. Those bugs can wreak havoc on your garden. But they don't. Because they get eaten. You get a larger harvest each year. More money saved.

Chickens, as mentioned above, poop everywhere. Chicken manure is like gold to plants/gardens/lawns. It is loaded with nutrients, and it's extremely soft. Every day I go outside in our small backyard and blast the lawn with the hose on "shower" setting and the chicken poop just melts away into the soil. Our grass has never been greener than it was last year. You can scoop this manure as well, throw it into your compost, and have the richest fertilizer imaginable. Now you don't have to buy fertilizer from the store. More money saved.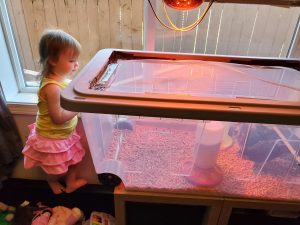 If you have children, you're in luck. Chicken watching is one of the most fun things in the world. We have 2 daughters and our oldest loves our chickens. Every day we come outside to play, and she laughs hysterically every time one of the hens flaps their wings, jumps up on a chair, flies down, etc. She loves helping throw handfuls of grubs and mealworms to them, and smiles and laughs when they all come running. It is quite literally free entertainment for children. More money saved simply by letting your children interact with and watch the chickens instead of constantly trying to buy them new and unnecessary things to keep them busy.

As you can see, the financial aspect of becoming a certified chicken bard is well worth the initial investment and upkeep. We eat a ton of eggs in our household (they're our oldest daughter's favorite), and we give many eggs to my Mother-in-law who lives a couple houses down from us. so we don't currently sell any of the eggs we get. But if we wanted to, we could easily make money just from the 16 hens in our small backyard. If we doubled the amount of chickens we had, a cool $4-5k a year from fresh chicken eggs would be easily attainable. Not only are chickens worth it, there is very real money to be made by raising them for either eggs or meat. They are the lowest maintenance animal you can own (just give them food, water, throw some treats and produce scraps in the yard every day, and change their coop bedding regularly), they're endless entertainment to watch, they provide you with more nutrients than you'll ever find in store bought eggs, they help your garden. If you're apprehensive about getting chickens, just do it. It's worth it in every capacity.

-Woodshop Bear
Metaphor in the Orchard
Even with near perfect conditions and preparation, unforeseen challenges will arise.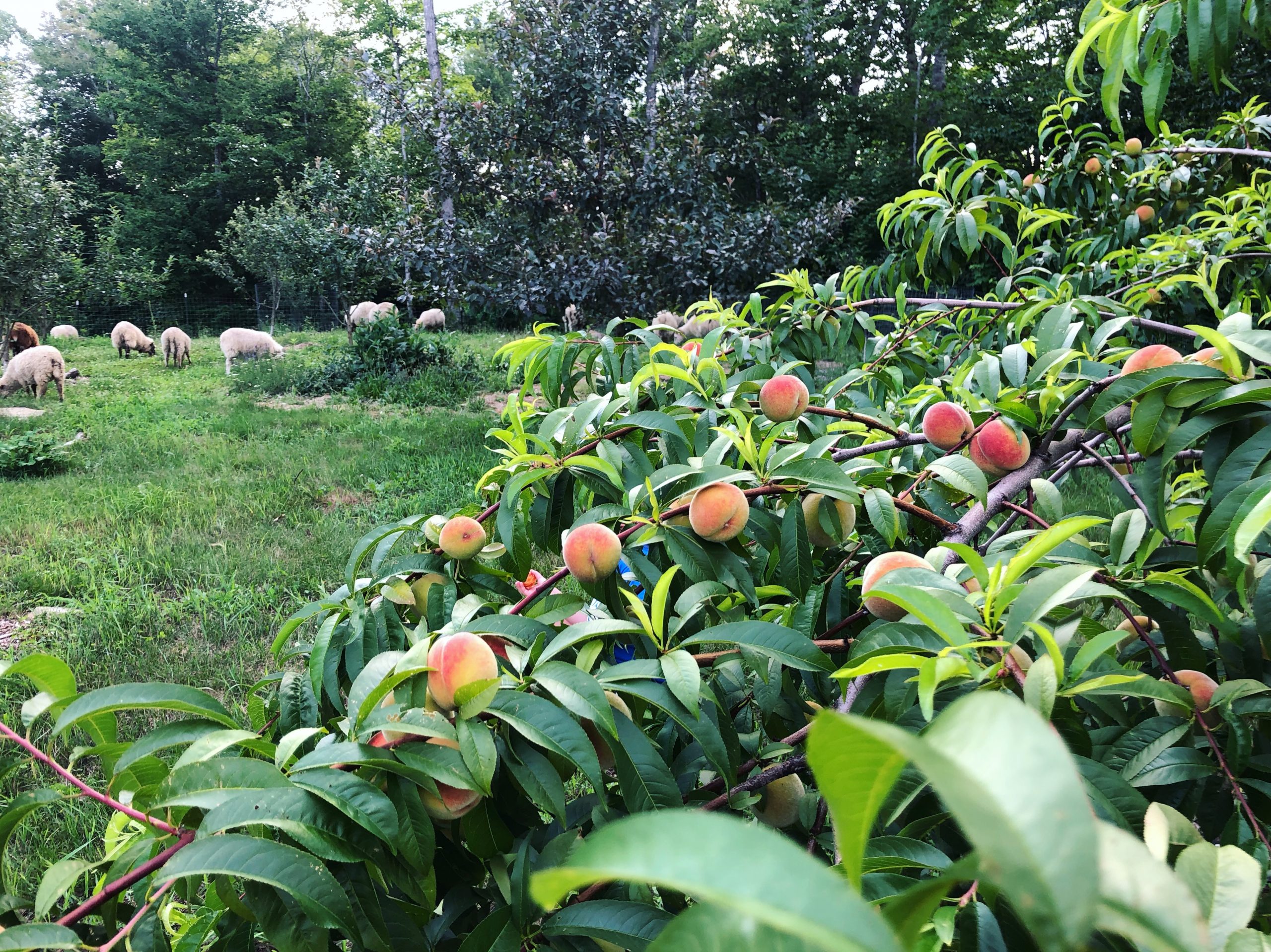 Our front "lawn" is an orchard. Apple, pear, quince, cherry and peach trees that our family started planting 4 years ago on freshly cleared, rocky Maine soil. It was dense woods full of maple, oak, beech, poplar, pine and hemlock.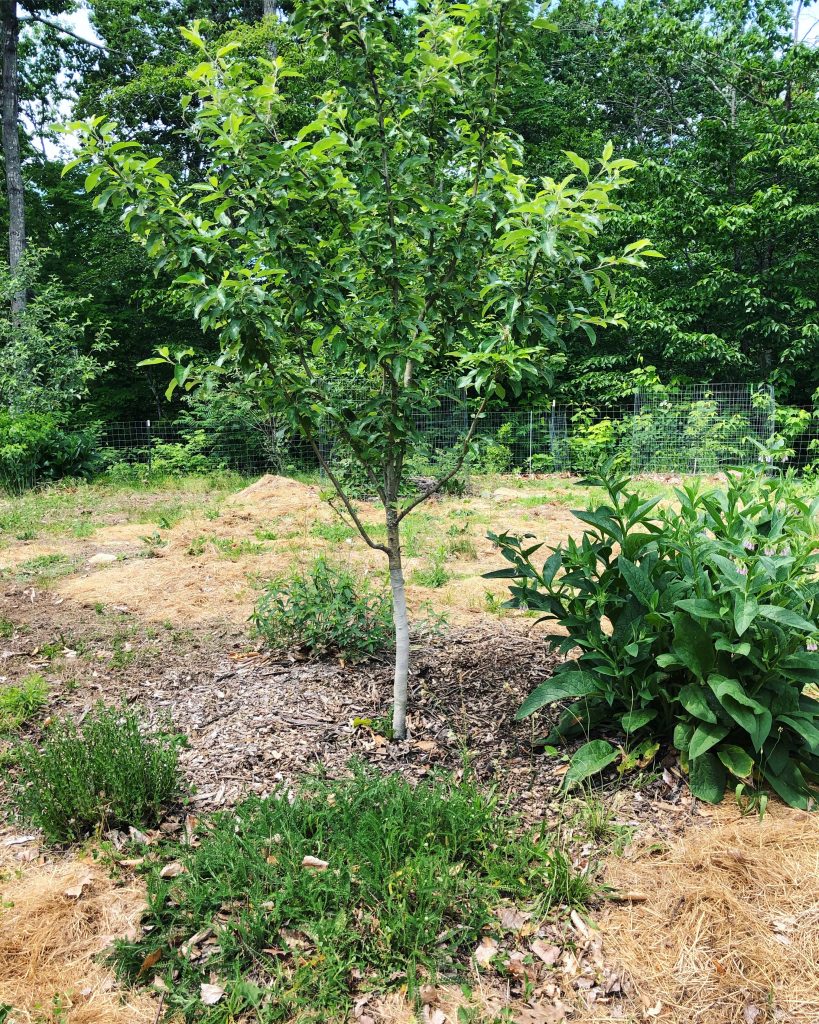 A neighbor has a business cutting trees so we rented his wood chipper to make lignin rich, ramial hardwood chips for mulching our fruit trees. The rapidly growing, spring, green budding tops (ideally a little less than one Rogan wide branches) of native hardwoods are rich in nitrogen, phosphorus, potassium, calcium, magnesium, and more! All nourishing elements that will feed a healthy, dynamic soil web, and eventually you! Mulching your fruit trees with hardwood chips provides additional benefits by keeping grass back from the trunk of the tree, some pest protection from apple Borers and of course creating a fulvic and humic acid rich humus that retains precious moisture for a heavy fruit set.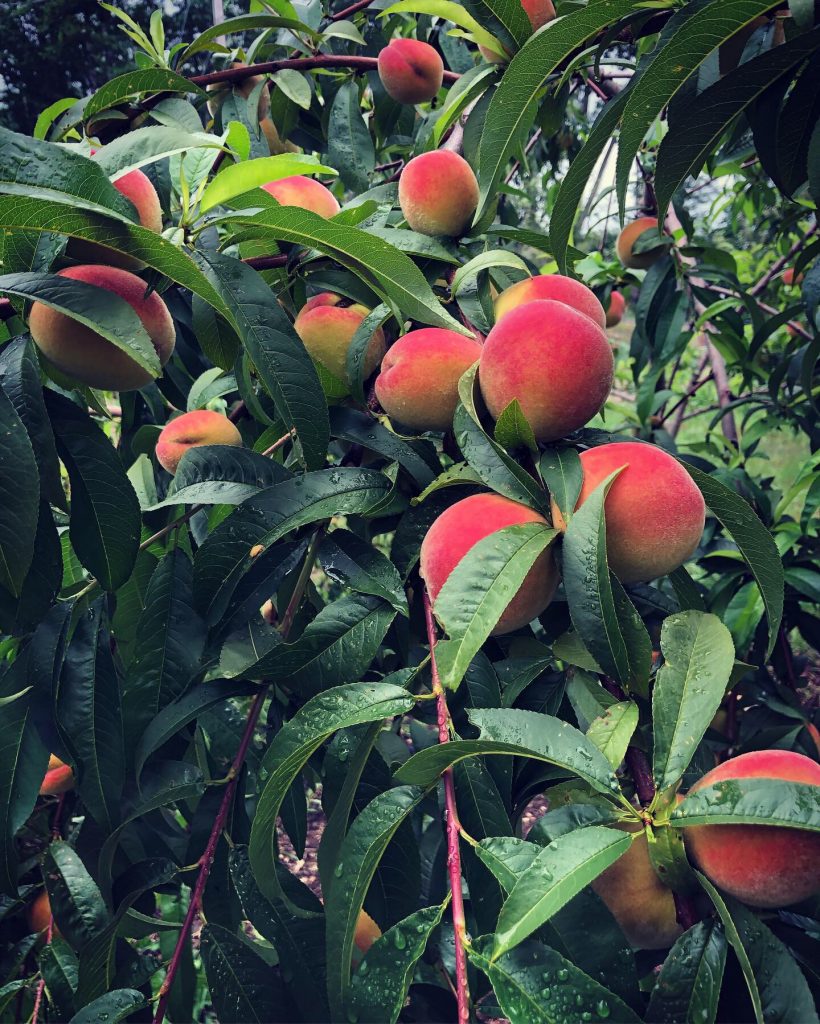 Mulching plants like Comfrey, "pest confusing" plants like Hyssop or common Tansy and beneficial insect attractors like Yarrow are great companions to plant next to fruit trees and contribute to a successful and multifunctional biodiversity. Most orchard companion plants have been used medicinally for ages for a variety of ailments. Fruit trees need our help to thrive, so if you fall from a ladder, standing on tip toes at the very top rung to reach a perfect fruit, put some Comfrey salve on it. 
Recently, it was not I who was injured, but one of my Garnet Beauty peach trees. 
I planted it as a whip in the best spot we had when it was only 8 rogans tall; Sun all day, on a knoll that has great drainage and protects from late frost, heaps of ramial wood chips, soiled hay from the sheep, chicken compost and consistent watering in dry spells. This past February, the tree was pruned and in the spring, it was covered with pink flowers that were very successfully pollinated. I ended up thinning a 5 gallon bucket of baby peaches that I then fed to the cows. It wasn't enough.
After showing off our beautiful peaches to a fellow shepherdess in the rain, the following morning homestead inspection had an emergency! The fruit was too heavy. One of the main lower branches was split in two and resting on the ground! I propped the branches up with rough cut 2x4s, filled the injury with black tree salve and then bandaged it. I think it will be ok to finish out the season, but in February I'll be pruning back some of the lower hanging branches.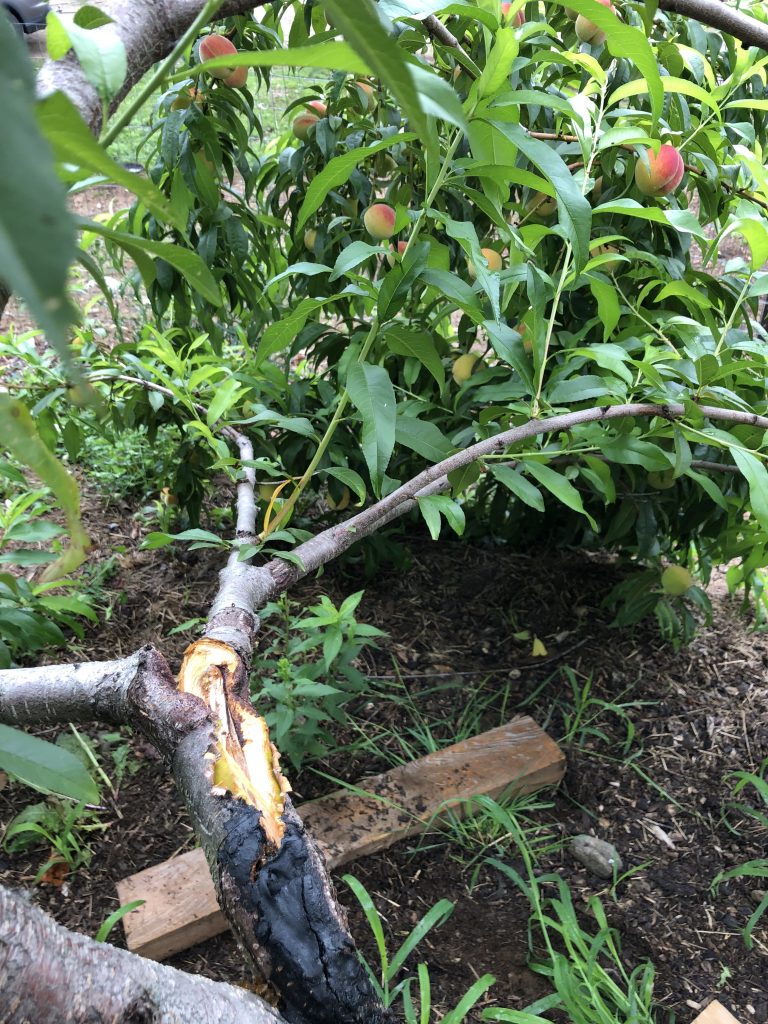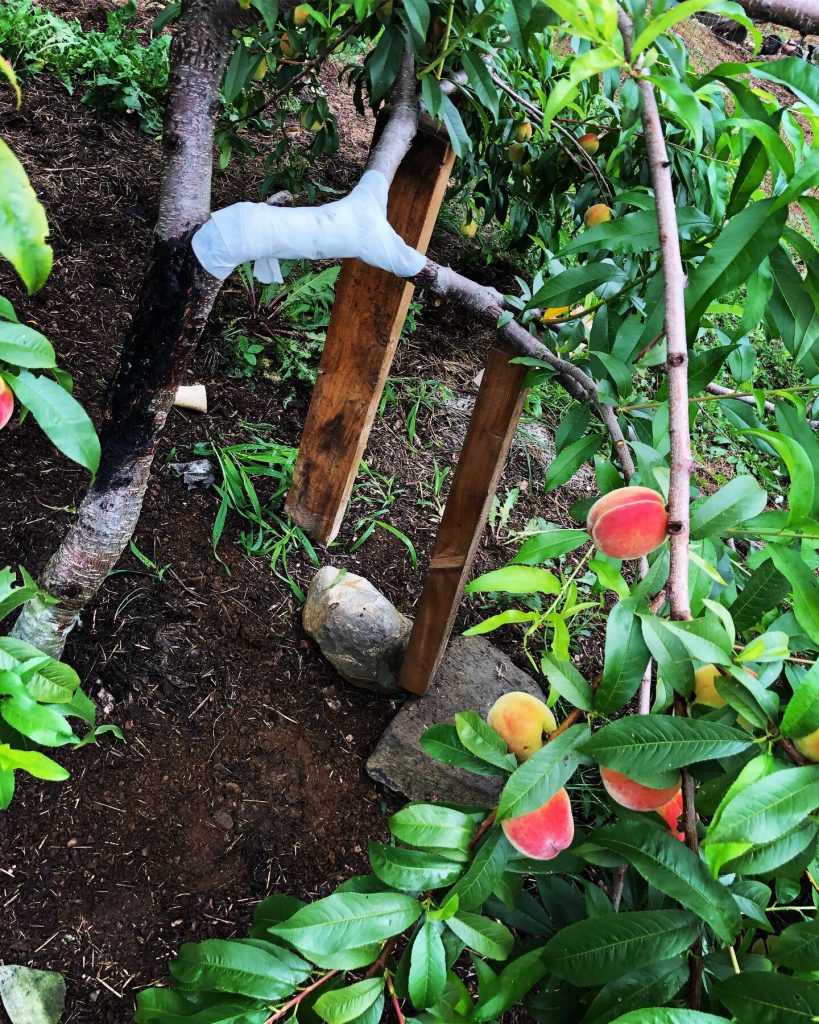 Even with near perfect conditions and preparation, unforeseen challenges will arise.Branches growing in the wrong direction must be cut and more thinning makes room for healthy, sustainable fruit while preserving the tree. Could it be that producing too much fruit, too fast can have complications? This was a reminder for me to rein in my projects and focus. 
Salt & Stone Bear 
Bear Trail Beef
One of those businesses with a crushing 2020 year is Winter's Farm owned and operated by Jordan and Hannah Winters.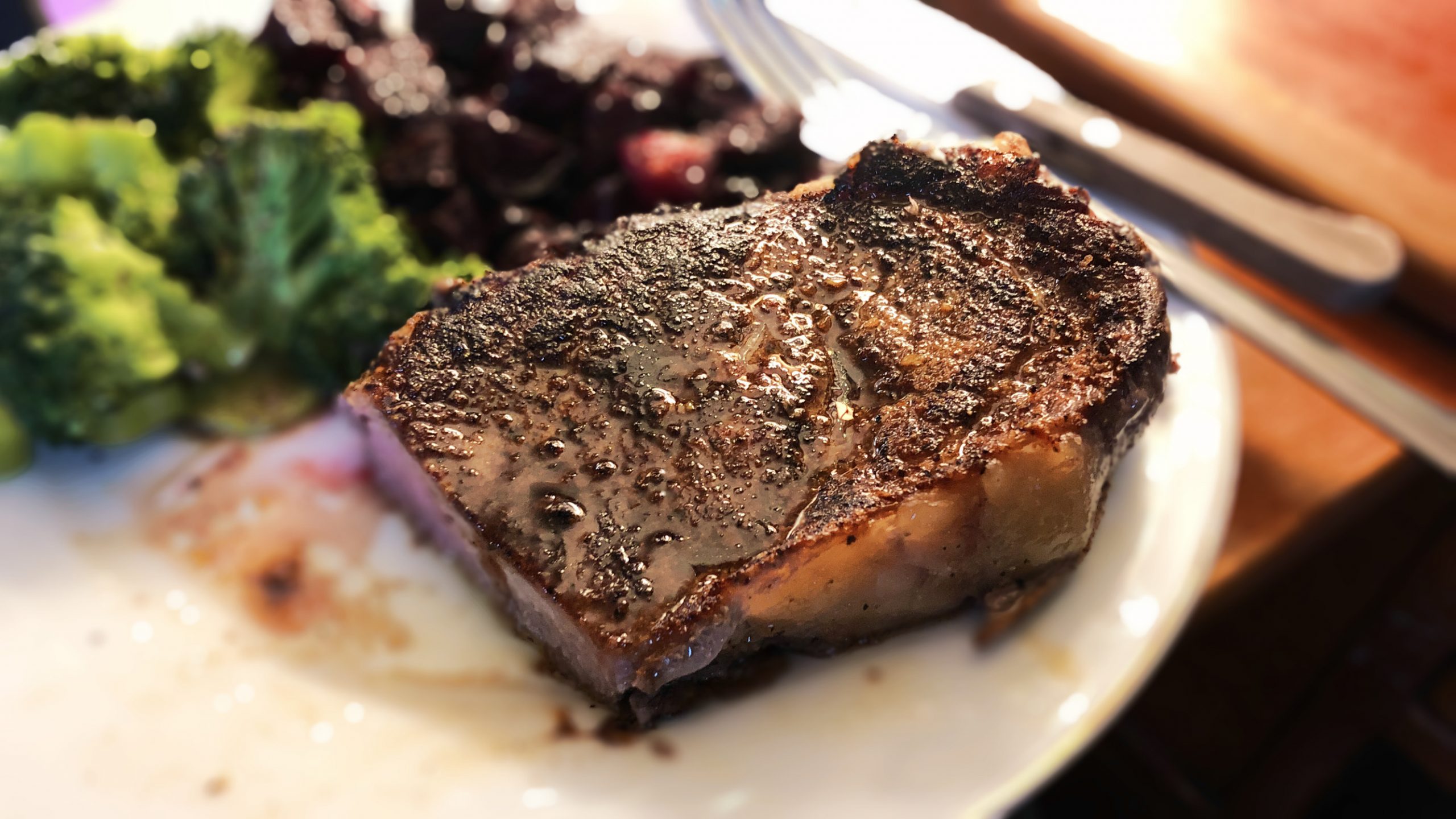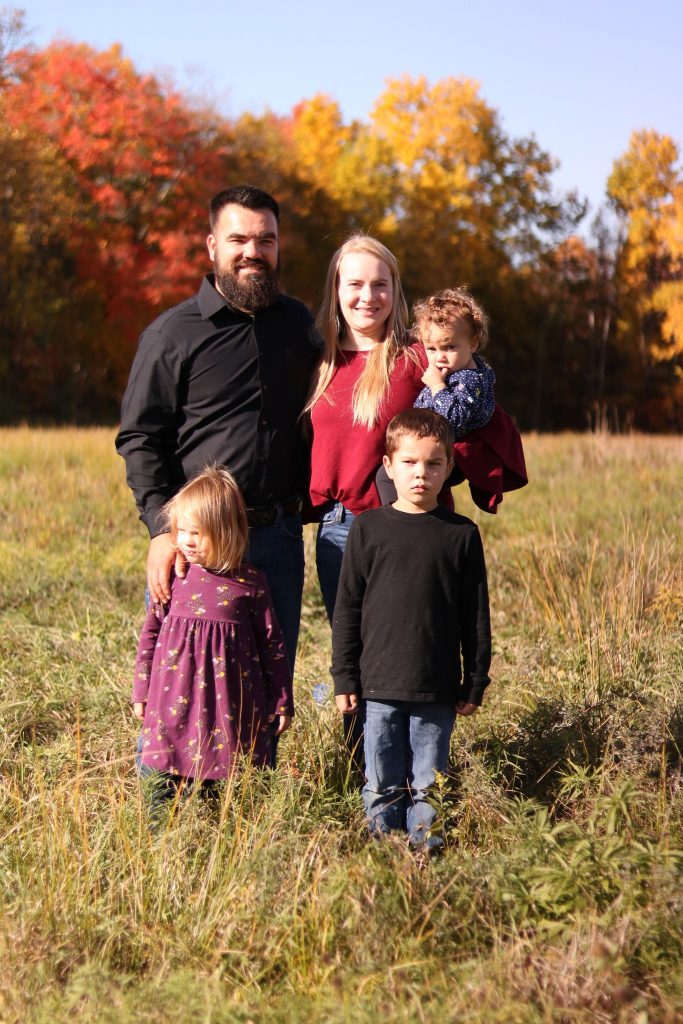 For many businesses 2020 was a year of hardship, struggles and loss. For the businesses in this community however, it was the best year ever. One of those businesses with a crushing 2020 year is Winter's Farm owned and operated by Jordan and Hannah Winters. Jordan and Hannah both spent their youth farming and started their current farm in 2015. They have provided grass fed and finished beef to their local community and have now added pasture raised pigs to the menu again. 
In late 2020 however they made the plunge and started Bear Trail Beef! Supporting our community is what we do best in the bears and like many we simply couldn't wait to purchase a package of meat from their farm. No strangers to mail order beef we jumped on the chance to place an order excited to support a small scale farmer and family. When the package arrived even the kids were excited to unbox it! We ordered the Beartarian Basics- Mixed beef bundle It was delivered promptly, well packaged and included a lovely family photo as a thank-you.  Included in the box was 10lbs of ground beef, 2 Tenderloin Medallions, 2 Delmonico/Ribeye Steaks, 2 NY Strip, 2 Sirloin steaks, 2 Roasts of their choice (we got a chuck roast and a shoulder roast). Each vacuum sealed package of beef was a stunning deep red color with beautiful marbling.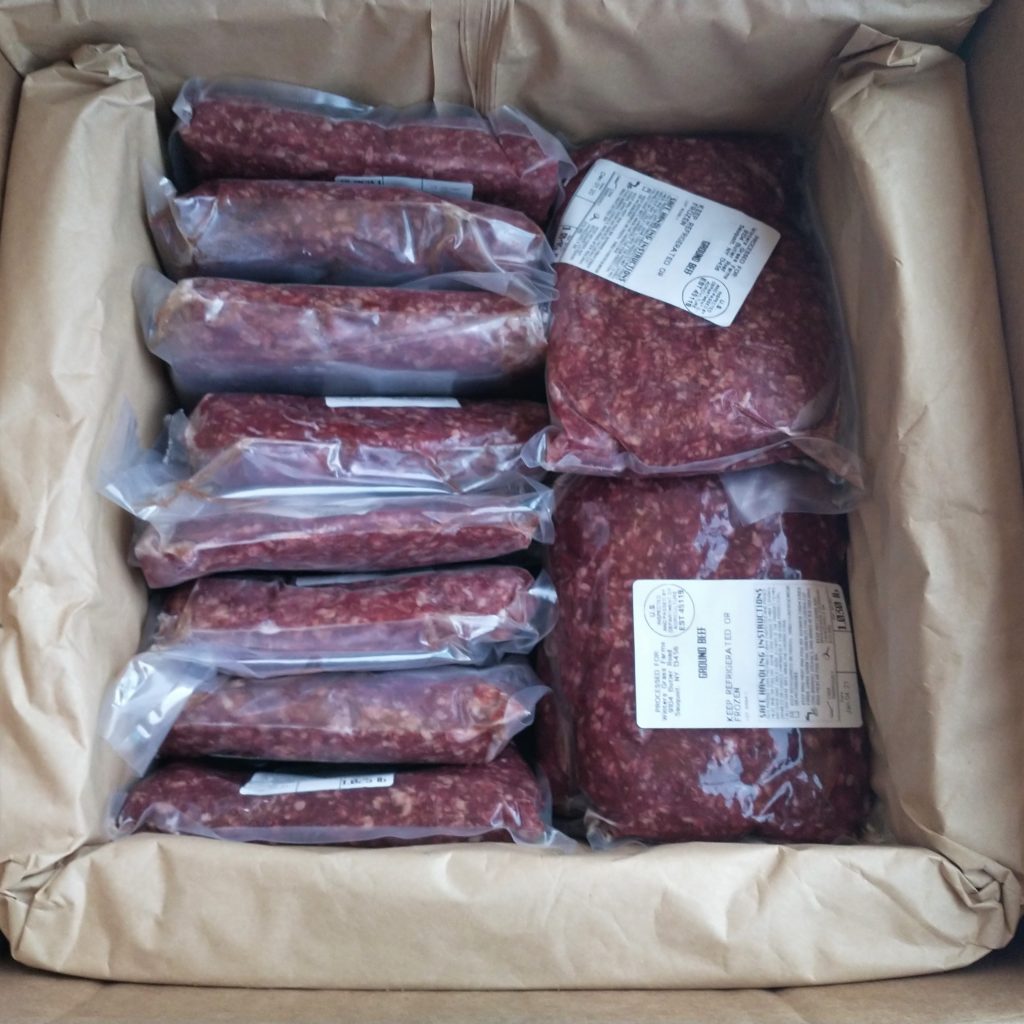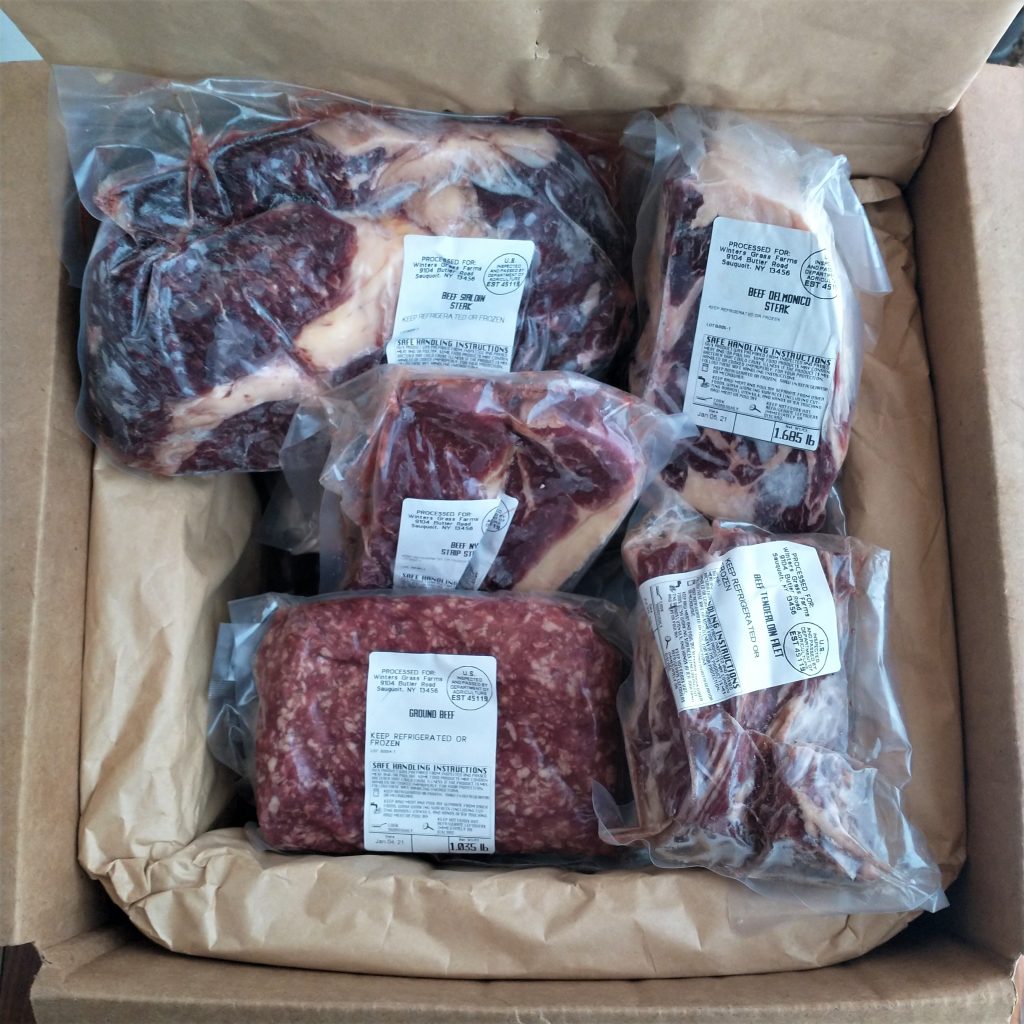 We have been purchasing grass fed beef for some time now and even just by the color you can see the difference between the beef from Winters Farm and the beef we had purchased. The steaks cooked beautifully to a wonderful rare to medium rare with ease. The ground beef was phenomenal and appeared more natural and unprocessed than any other ground beef we had tried yet. Everything was delicious and nourished our growing family well. The best part of the deal was knowing these animals lived a good life and that our purchase was helping to support a family like ours that was out there providing bears an essential service.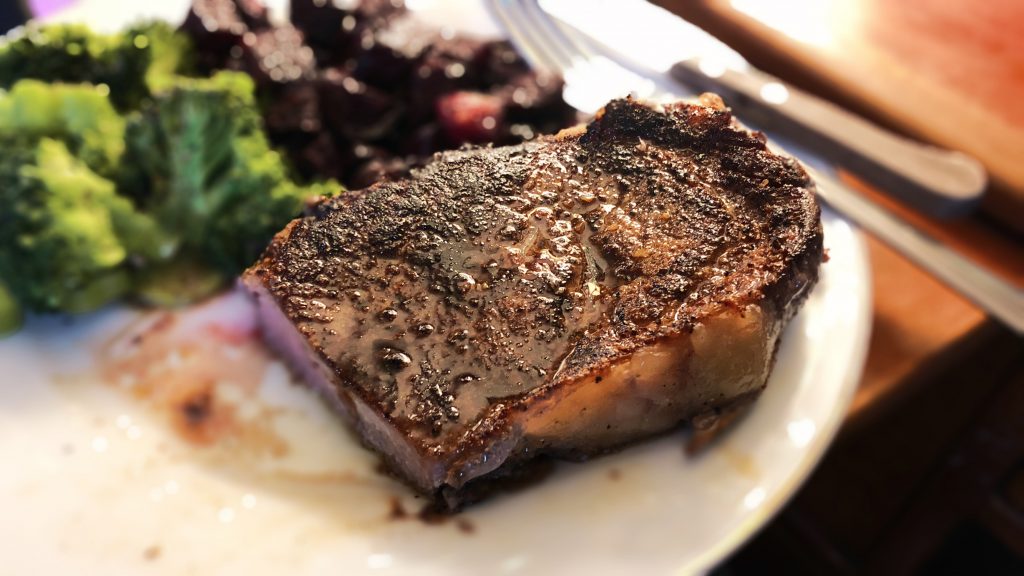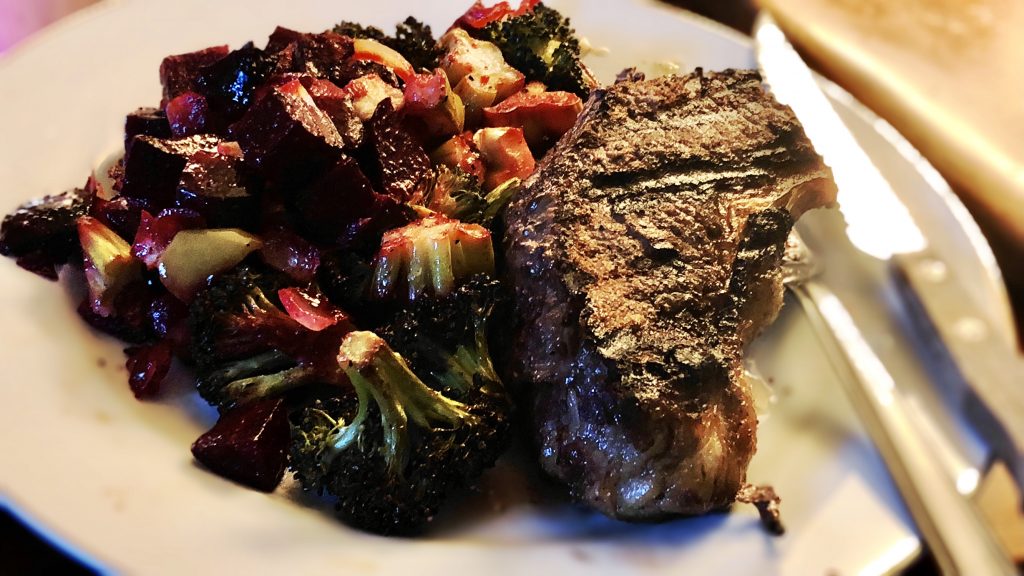 Their main goal and focus with Bear Trail Beef is to bless families with tasty, healthy, and nutritious meat, in order to grow strong heathy families and to provide access to homegrown food outside of the industrial food system. Here at the CameraBear household we would say they are absolutely crushing those goals! They are shipping to the contiguous US and you can order today at www.beartrailbeef.com . We are sure you will not be dissatisfied.