Poppa J Bear Named 'Acting' Just Crushing Editor for The Beartaria Times
Poppa J Bear, unauthorized memer, team player and video editor takes role as 'Acting' Just Crushing Editor for The Beartaria Times.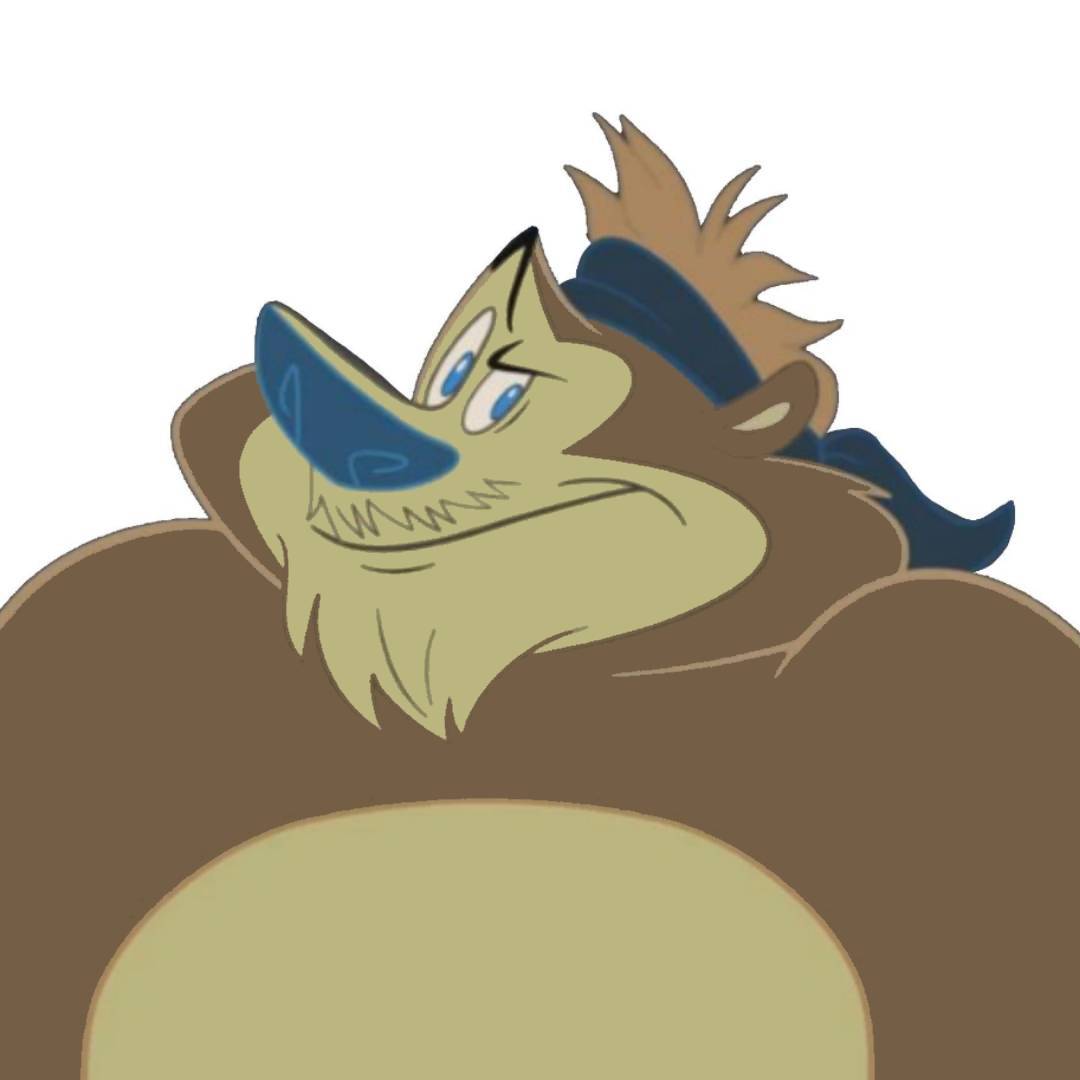 Beholden to you all, dear readers, is Poppa J Bear! He hails from the capes of Ireland, originating from the warm arms of Missouri. His loving wife bore him with two sons, and a third is coming along well. They've made arrangements to embark on homesteading in the rich country. Described by the Big Bear as a warrior, his battle lies with the nefarious YouTube, as many of you know. They cannot fully remove him, lest they try!
"There is no new thing under the sun."
Poppa J has expressed love of the Bear community and looks forward to highlighting Bears that are crushing through Beartaria Times. As you know dear readers, he makes memes, videos, catalogue highlights from Big Bear, and supports others that do the same. Let's crush.
The Heedless Woodchopper
For the Children's Hour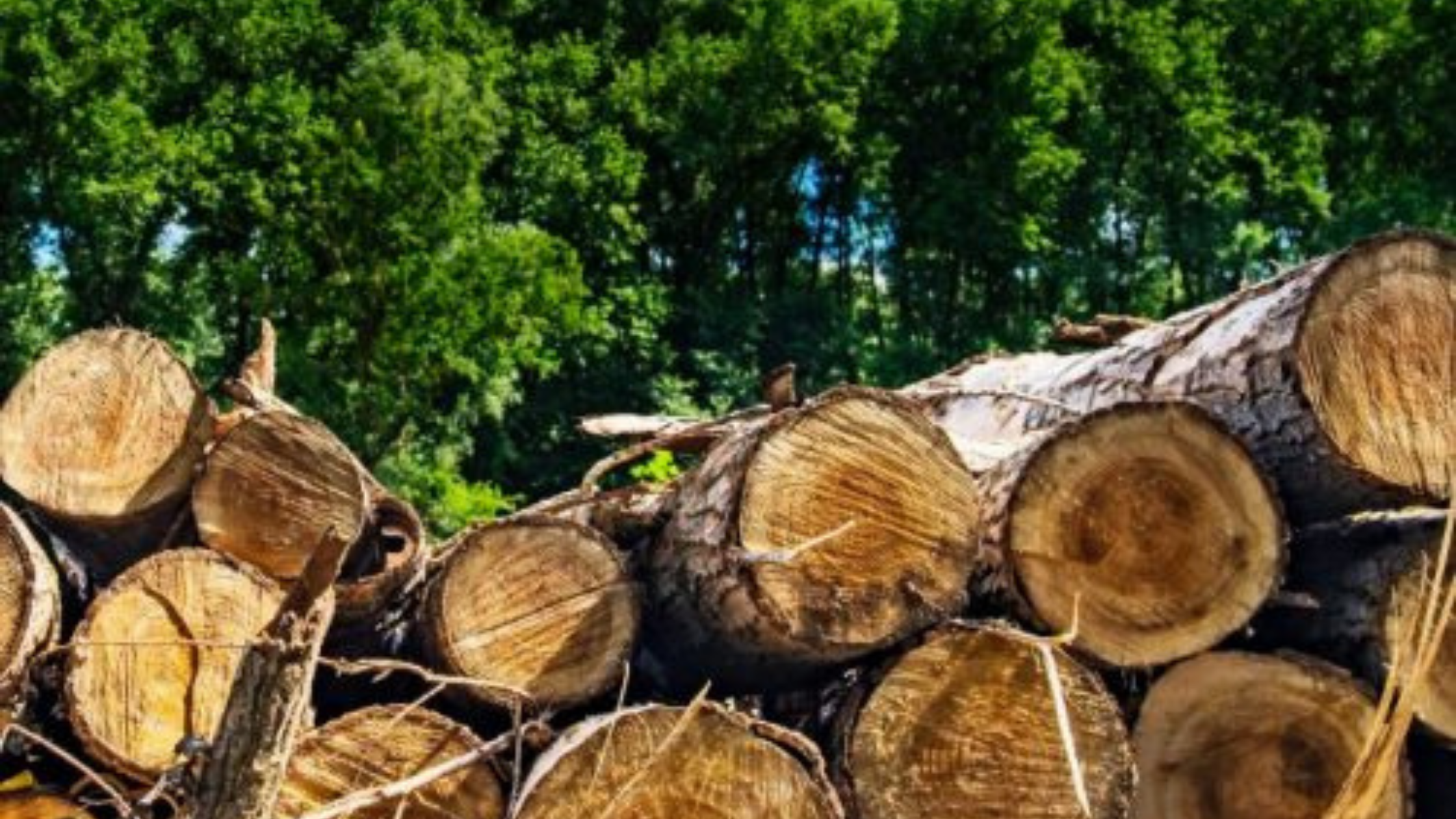 By Van Allen Bear
The wood beyond the eastern peaks shimmers yellow in the autumn months. Lakes stretch long from the top of the valley to the south, and there are tall pines that sway in the warm breeze as their needles slowly drip one by one onto the soft forest floor beneath. The lakes have a healthy stock of trout with rainbow shimmering scales as they breech and munch on the lazy flies skittering on the surface. The skies are watched by eagles, always vigilant and steady as they soar from the valleys to their perches. Faint songs are sung from high boughs of the pines when the wind blows through. The wood harbors countless deer, elk, wolves, rabbits, squirrels, owls, and mice.
There is an interesting story about something that had happened to these woods, and had something to do with a woodchopper, however he wasn't always called that.
You see, the wood harbors a family, and the head of that family is a man whom one could consider a woodchopper. Though he tries, he doesn't quite pay enough attention to truly be called a woodsman, nor a chopper. He does fell trees but the man works along at a less-than-reasonable pace. The woods are rife with trees ready for chopping, but his pace surely is slow.
In the height of the spring, the woodchopper goes out from his home quite some distance to find the standing deadwood trees and clear out thickets of the wild brush. One year, on a particularly warm spring, the woodchopper headed out far from the house to a thicket that had suffered a landslide two seasons ago. The land had slid from a ways up the mountain and came to a halt in a rather flat area, off the beaten path. The trees were dead and ready for harvest, but they lay strewn about in new terrain, all bent and bundled together. This was going to be quick work, and the woodchopper made his way down to the fresh ground with only an axe and a bent claw tool. The woodchopper went to work, putting his hat on a protruding low branch, and dug his claw tool in a stump nearby his first tree.
"This is going to be an easy batch," he thought, "all that I need to do is make a few cuts on these that are already dead and this should be the easiest bundle I'll ever make."
Careless, he wants the most firewood with the least amount of effort, so he finds a bigger tree than he has ever chopped before laying there in the pile of warped trunks and branches. Heedless, he goes atop the pile and began hammering away at the trunk. The woodchopper gets part of the way through and his axe loses the edge as it goes dull on the massive trunk of the dead tree. Realizing that he has forgotten his sharpening stones, he has to continue making due with an ever-dulling blade. "bang, bang, bang, bang, skrrraak!" he reeled back and the head of his axe was tumbling around inside the big pile of bundled lumber.
"You've got to be kidding me! I brought my worst axe and didn't even notice!" he shouted to the sky.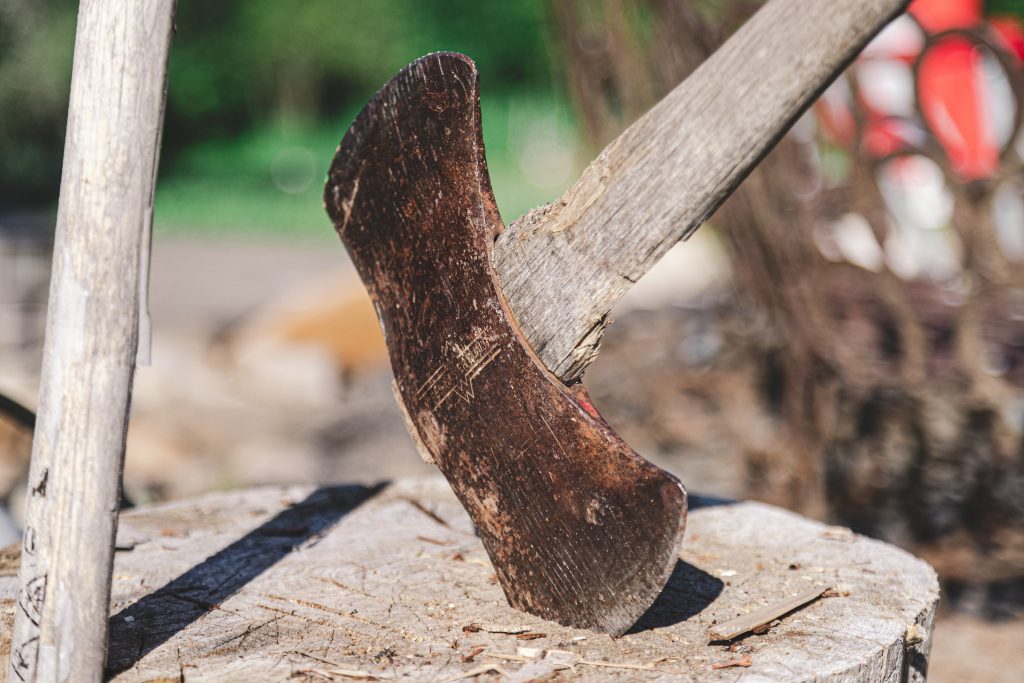 Under further inspection of the handle, the woodchopper said, "no wonder it just broke, this is the most brittle axe I've got in the shed, I could have sworn that I brought the right one this morning, I must've not paid attention…" he said to himself, "what am I suppose to do now? Ah, guess I'll go home and come back tomorrow…"
On his way off the pile of logs, he looked around to find his claw tool to see if he could drag a smaller log up the hill and have himself at least something to go home with. Around and around he looked and couldn't find the claw tool, nowhere was it to be found. He reached for his hat on the bough and realized the ribbon had ripped on the inside brim, as it was rubbing against the sharp bark of the pine tree bough that it was resting on. He let out a low grumble and growl, having lost both his axe and claw tool and damaged his hat that day.
As he was climbing up the bank of the new earth towards the beaten path, he slipped with his right foot and slid gently back to the base of the slope. Tired and demoralized, he sat down on a bare log at the bottom. "My," he thought as he put his head in his hands, "I had traveled so far and gotten so tired, I wish I had brought along a flask of water and a bundle of bread… I think I'll just rest here a moment and try again to make it up this hill." He then took a stick and cleaned the mud from under his boots.
Faintly, the woodchopper heard an unseen elk crying in the fields down the slope, and he panned the landscape but couldn't place where the sound was coming from. Not up, not down, not left not right, and then it stopped. Nearing another clearing, he looked up to the peaks that were jutting above the treeline, then suddenly all at once the woodchopper got caught up in all the sounds and sights of nature. He saw the eastern peaks shimmering green in the springtime, the lakes stretching long from the top of the valley to the south, tall pines swaying in the warm breeze as their needles slowly drip one after another onto the soft forest floor beneath. The woodchopper could get a fair glimpse of the lakes he knew were full of rainbow trout and lazy flies skittering on the surface. He looked out towards the black wings gliding along in the skies as the eagles soared from the valleys to their perches. Faint songs were sung from high boughs of the pines when the wind blew through, and he knew, this world around him was that of no other.
Using the handle of his broken axe as a cane, the woodchopper made his way back up the bank towards the beaten path, and back to his home where he was greeted with a hot bowl of soup and his children reading a fairy-tale in the corner by the fireplace.
"My dear," he started to his wife, "I've broken my axe, this brittle thing. I've ripped the inside of my hat, and I've gone ahead and lost the claw tool I brought with me. What I hadn't brought with me was a lunch nor a flask of water… I tell you I've been heedlessly rummaging around about these woods too long. Thankyou for dinner, and in the morning I'll be off with firewood in my return."
The next morning he remembered his faults of the previous day. With a satchel full of mealtime pastries, broadaxe sharpened with a spare stone, flask slung on his back with water, and son by his side the woodchopper made his way into the warped bundle of trees down the bank.
"Son, take heed of the things you will see. I was here yesterday and made quite a fool of myself. Today you and I will harvest and clear a few piles of wood, and we will do it right, for we are within a living wood, full of elk and deer and eagles and fish and wolves and rabbits and trees and people like us. The woods have what we need, and in return we need to take care of and find a balance between what we take and what we give back."
He said as he pointed his axe from the top of the slide zone to the base, "We will clear this slide area by the close of the summer, and in the next year it will be another thicket for the rabbits and the wolves and the bugs and the deer while we are warm and cozy all winter long."
The woodchopper gained his title that day, as he and his son took a good helping of wood away from the warped pile and neatly stacked it under the awning of their humble home. They did this all summer, and as the eastern peaks shimmered yellow in the autumn months the slide zone was left clear for another springtime field for all the rabbits to play and the deer to bounce and the eagles to guard. That unseen elk which cried out to the woodchopper now lays to rest by bushels of berries on a carpet of grasses.
The same for all as time went on.
How Dare You
Runnerbear shares his experience and intent behind his new book "How Dare You".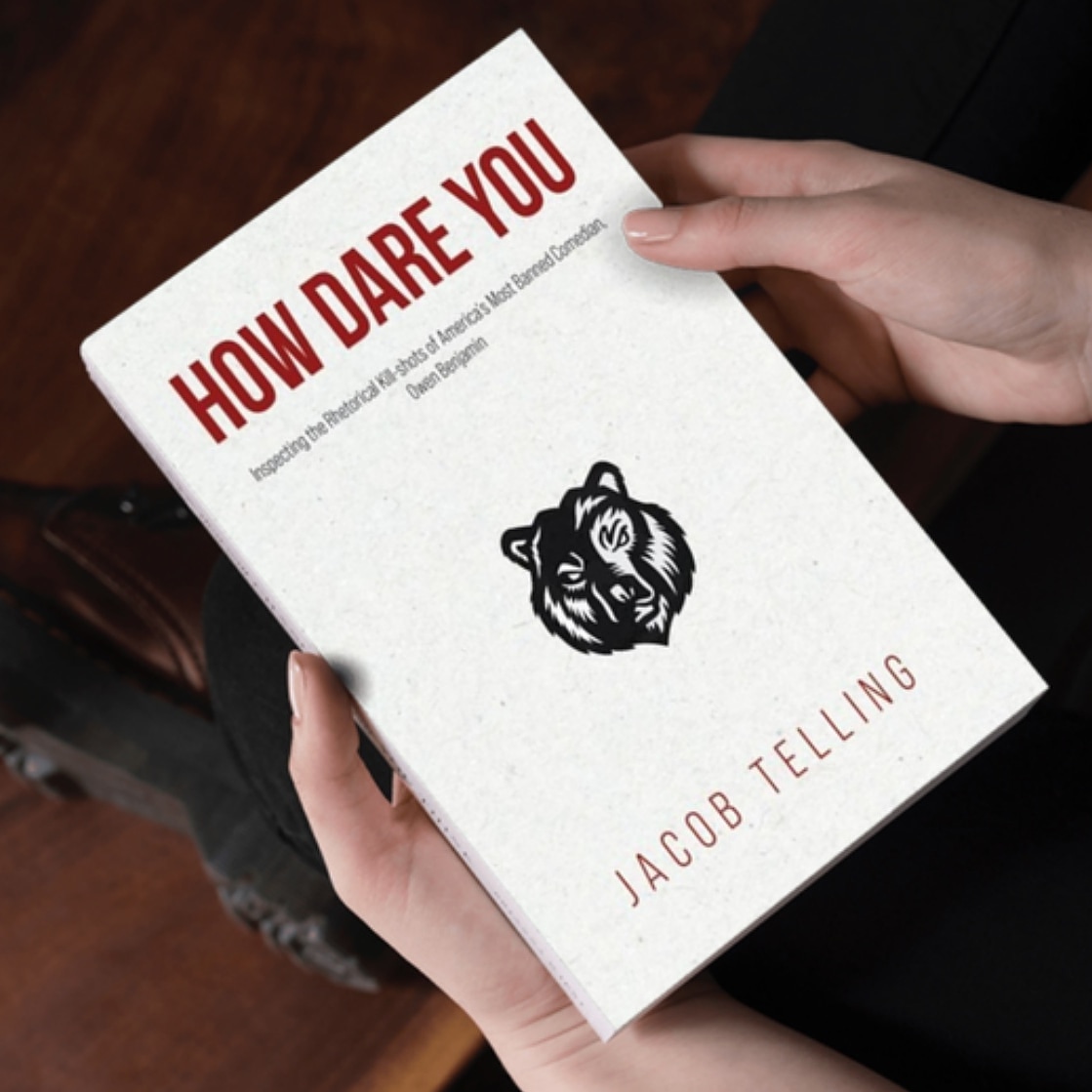 Fear. Anxiety. Depression. Much of the world is in the throes of despair… but not me! I'm fired up and ready to crush, how about you? For many of us, Big Bear's influence has been what's made the difference. Looking back, Owen's livestream has been a blessing. Ferocious rhetoric, turbulent humor, and restorative insights? Best stream on the internet. And it's been the best for a while. Years ago, when I first felt compelled to start writing down quotes from the great bard of a bear, it certainly wasn't rooted in anything so ambitious as publishing a book. Something just resonated with me, so I wrote it down. Though meager in its origin, the quote document that I started didn't stay small for long; like Owen, I'm a man of amplitude. Once upon a time I went to a track and field practice. I liked it, so obviously I dropped everything else I was doing and spent the next ten years obsessively trying to get to the Olympics. I didn't want to party, I didn't want to make money, and I didn't want to study. I just wanted to run fast. Like most things, it didn't work out exactly the way I had planned, but somewhere along this obsessive, goal-oriented path, I begrudgingly learned to appreciate the process for its own sake. Man makes plans and God laughs; the trick is learning to laugh along, letting the good path, rather than the ego, dictate where to go. Several months after I first began mining quotes, still a blood-hound, clattering away on my keyboard, I noticed that the unassuming little indicator of my quote document was suddenly boasting 10,000 words. I finally felt the abrupt weight of it. An idea that had been steadily concentrating in my mind became cemented: I should write a book about Big Bear.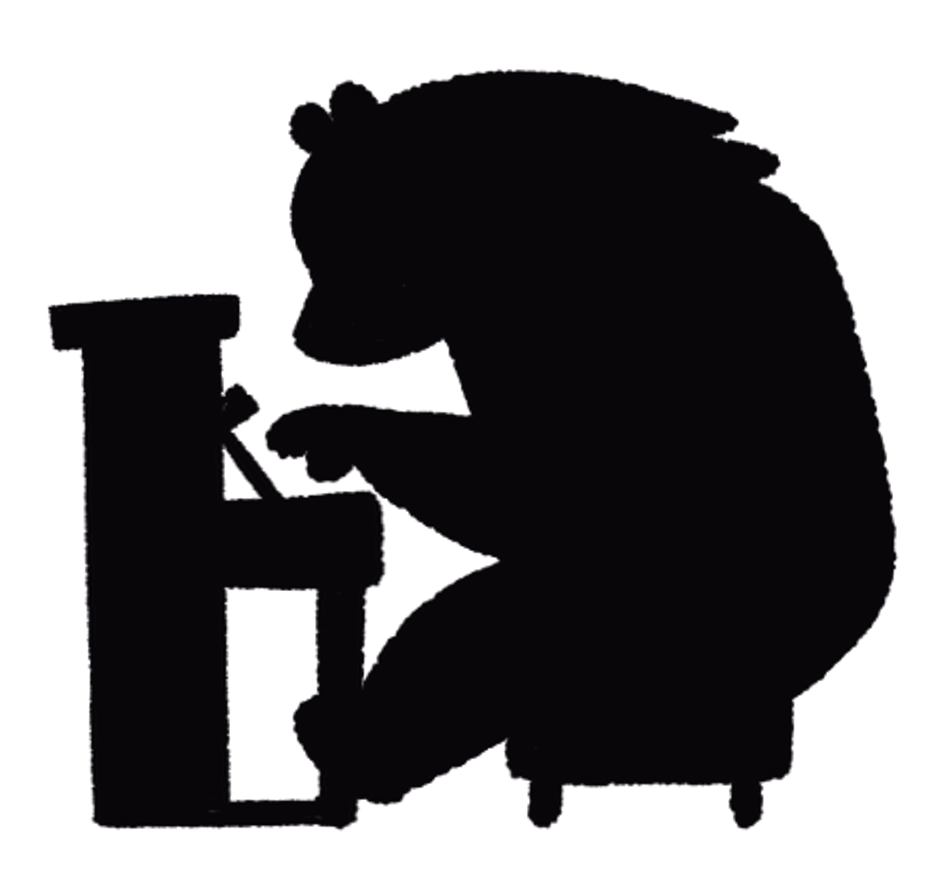 So goes the origin story of How Dare You. It took about a year of diligent work to go from raw quotes and a rough concept to a refined physical paperback. Today, with the delay in data from my publishing company, I'm not sure what the sales look like exactly. I don't know who's buying, how many are buying, or any of that. Interestingly enough, the obligation of patience has proved insightful; I've realized that sales aren't my top priority. If cash was my main concern, I would have quit running, and I definitely would have quit writing, a long time ago. Ultimately, whether this metric of money leads to rags or riches doesn't change a different, more blissful kind of dividend that I've had the honor of receiving since publishing How Dare You: the bright, lively response from the bears who have read it. To hear that I've provided a good service brings me joy. With living legends like Rachel Fulton Brown, Jean Troy-Smith, and Owen Benjamin offering such staggering high praise as calling How Dare You a "brilliant … handbook in virtue", comparing it to the great work of Meditations by Marcus Aurelius, or an enthusiastic affirmation of "excellent, excellent writing", I can't help but be a little bewildered. I mean, I've never been great at accepting compliments to begin with, so to put such self-congratulatory things down in written words makes me a tad fidgety.
Whether brilliant or not, How Dare You owes much of its layout to the combination of my upbringing and Owen's streams. Growing up, honor culture was foreign to me. Since I started from a place of ignorance, only learning about the values of honor culture as an adult (through the Big Bear), I was able to turn around and explain it with clarity and logic. It's like the old saying goes, "those who can't do, teach". It's the most brilliant savants that make the worst teachers, because they operate on instinct, not explicit understanding. Ask the very best artist, mathematician, or soccer player how they manage such brilliant feats, and there's a good chance they'll give you advice that's about as unhelpful as three cheap words under one overpriced swoosh. Stepping away from the half-truths of forced corporate resonance, the act of effective teaching, requires real understanding. The act of doing, however, requires only doing. For me, upholding the paradigm of honor culture did not begin as an obvious instinct, it had to be learned. Looking back, what a valuable lesson it has been.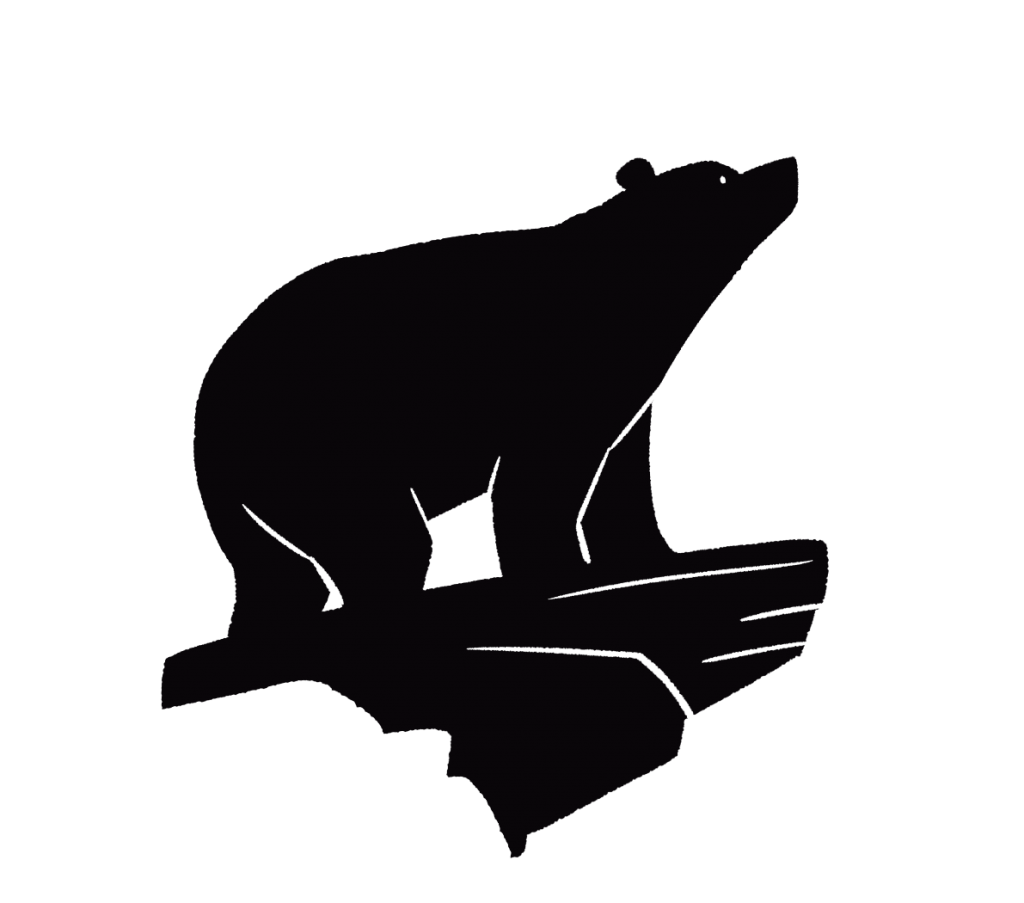 Of course, there are always savants that take the time to excel at both doing and understanding. These are the people that you want on your team. When Owen got booted out of Hollywood and his whole world was turned upside down, suddenly, the doing part wasn't enough by itself. He needed to take the time to get an explicit understanding of his instincts. He needed to revisit why choosing truth over money was the right decision despite popular Hollywood opinion. Thus, the Why Didn't They Laugh (WDTL) podcast pivoted, and the course of its new insightful direction was set. Instead of focusing on the niche of differentiating between a joke that roars and a joke that flops, WDTL began focusing on values. As much for himself as it was for the audience, Big Bear needed to explain the importance of maintaining his core mantra: "I might be wrong but I'm not lying". What followed was a long, drawn out articulation of honor culture fundamentals, paired with the dramatization of what happens when such a brash ethic is forthrightly upheld in the modern dainty public square.
This turn of events took place in the days of double-digit streams. I was lucky enough to get on-board early, when I began listening around number 95. Today, we're well past 1000 and I haven't missed one since. Between then and now, much has been unlearned, many have been banned, and more has been built. Infrastructure like Unauthorized.tv, Unbearables Media, and The Beartaria Times, did not exist back when I first wrote down a quick jab of rhetoric from a roaring comedian named Owen Benjamin. And that's the beauty of this whole story. The Beartarian ethic is about pursuing honor culture: we build, rather than complain, we're defined by our light, rather than our shadows, and we aim for the good, the true, and the beautiful, rather than the wicked, the false, and the ugly. We make every effort to do our best, in pursuit of God's moral law.
One of Big Bear's great assets has been his dismissal of prioritizing a secular authority, the primary driver behind the mainstream ethic: civility culture. This opened up the authentic freedom to travel down any conceptual road, regardless of any ruffled feathers in the secular space. As a consequence, a whole world of insights has been brought forward. Encountering an enormous conceptual mass, I made the choice to break up my writing project about Owen into three sensible parts. With that decision, one book became a trilogy, with a narrative that follows the same logical arc that Owen worked through live. How Dare You is focused on the first phase of the journey: upholding the values of honor culture.
Altogether, writing How Dare You has been a wonderful project to put together. I was able to take the scattered lessons in my mind about Honor culture and distill them down into one cohesive bundle. Every part of this process has been a joy. My hope is to build a career as a professional author, spending my mornings writing from a little office in a homestead, but I've realized that if I had to, I'd do this for free. For the bears yet to read How Dare You, I hope it resonates with you just as much as it did with me, and just as much as it did with those who have already closed the back cover and offered such generous and rewarding feedback. It's been my honor to make something that good people enjoy. First and foremost, this novel was always meant to be a cathartic revisit to where this whole process started. It was written by a bear, for the bears. In terms of tone, How Dare You is stern and masculine. Like Owen, I was tough with some of my words, because I know you can handle it. Bears aren't snowflakes; we're comfortable with the thermal kinetics that often comes when wrestling with ideas. Think of it like a coach at half-time, whose crassness and intensity are rooted in love, knowing that we can do better. But How Dare You isn't an exercise in brow-beating either. In addition to a deliberately stern take on the hedonic side of modernity, How Dare You also bounces around between high ground abstractions and low ground goofiness, just like Owen is apt to do. Stylistically, How Dare You is for the bears.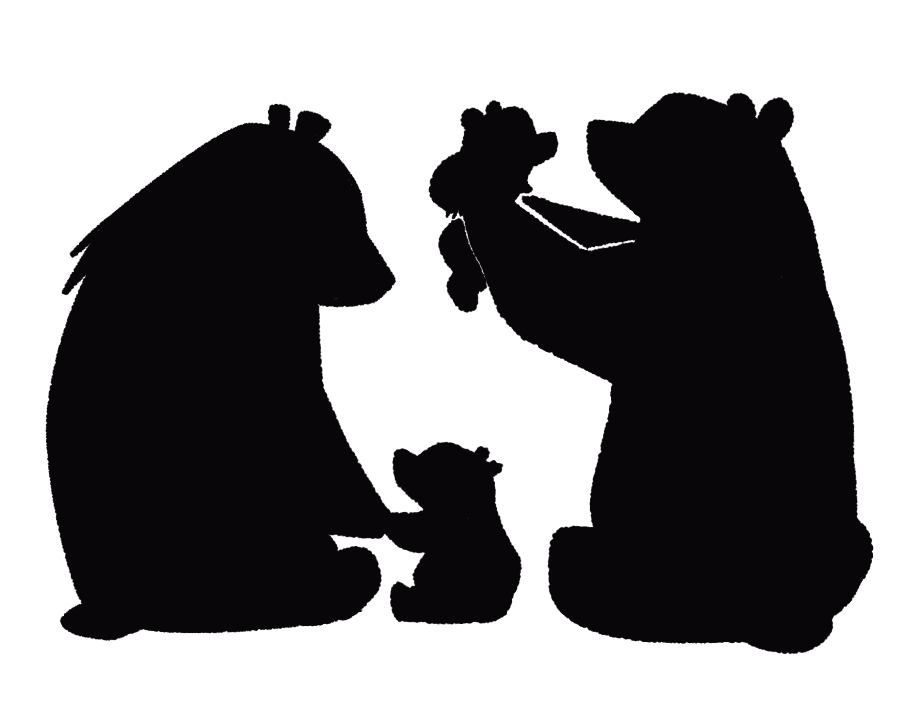 Finally, I just want to take a step back and offer a sincere thank you to everyone here. Since the start, this has been a wonderful grass roots movement to be a part of. Seeds have been sown and much has been grown. We will all be known by our fruits. With what has already developed, I'm convinced that the bears are the best people on earth. Looking forward to whatever comes next.

Much love everybody,
Jacob
Runnerbear
Website: JacobTelling.com
Beartaria Times handle: @Runnerbear
Seven Ways To Crushday
Let us doff our hats and lift our trumpets in salute to those who are leading and contributing in epic fashion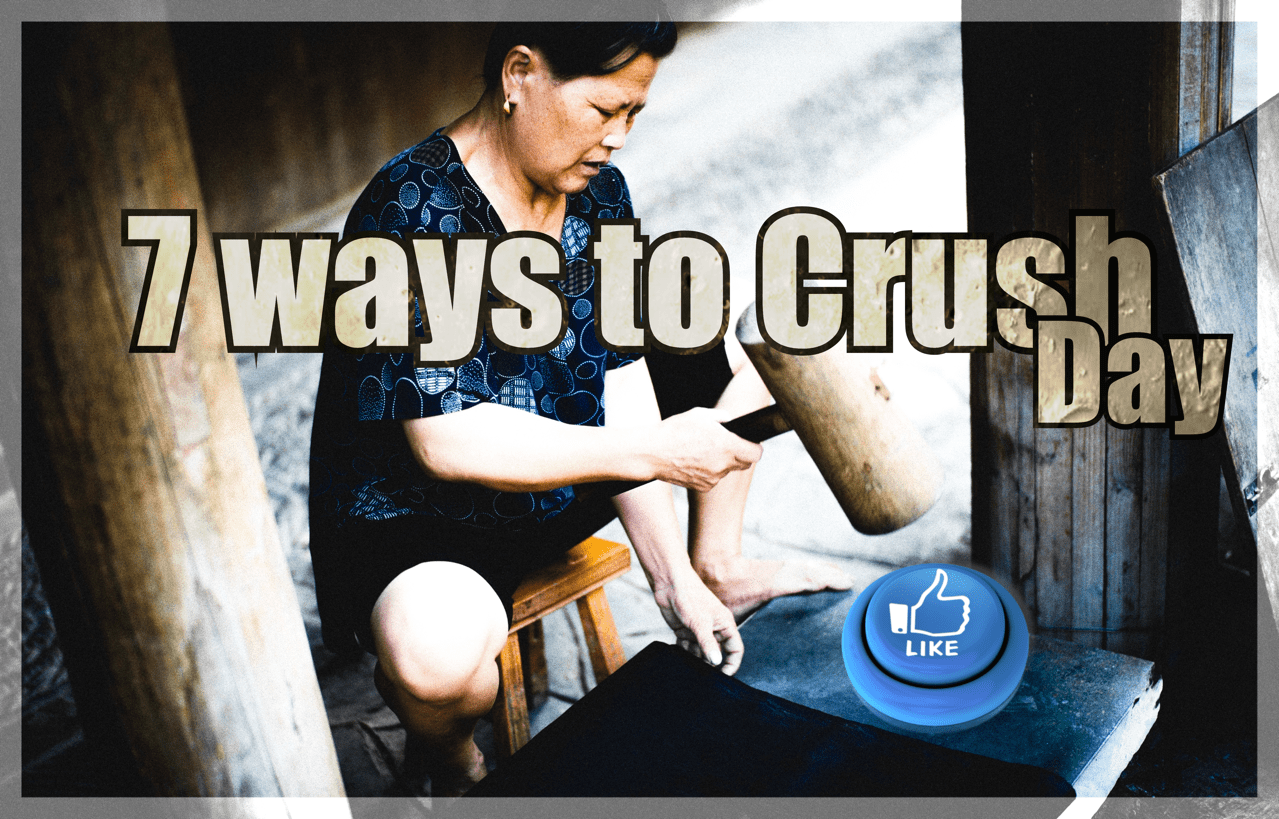 Kick off your Muck boots and throw on an Anchor Bear record because its time to crush. We're going on a journey down a winding path to the Cave of Crush where we'll span the Chasm of Krunk and destroy the Dragon of Despair. Afterwards we'll circle up around the Beartarian Round Table and regale one another with our stories of legendary acts and moments of hilarity. To start off the regaling, I am going to highlight some members of our tribe that consistently go above and beyond.
This is my 7 Ways To Crushday, where I will highlight 7 Bears who you may not be aware of and yet are building Beartaria in their unique manner. I hope they inspire you as they do me. This is of course not an exhaustive list, and is written in no particular order. If you'd like to send in stories of other legends who deserve recognition, email us at events@beartariatimes.com or crushing@beartariatimes.com. Without further ado, let us doff our hats and lift our trumpets in salute to those who are leading and contributing in epic fashion.
Busy as a Bear
First up is Busy Bee Bear. She has been busy setting up a book club in the Shebears group at Bearvibe.com. With the help of other amazing Bearettes like BloomerBearnBama, the book club has featured works like 'Keys to the Kingdom' and 'The Queen's Codd.' In true Beartarian fashion, the ladies in that group are elevating their minds and using that energy to bless their families. It's a lovely thing to see. If you are a lady bear and would like to see what they're up to you can connect on https://bearvibe.com/groups/59.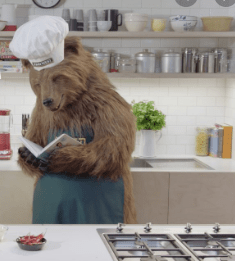 Tip the Piano Man
If you haven't heard of Unofficial Bear yet, then put down that daggone lollipop and get on over to Dlive on Monday, Wednesday, or Friday at 5pm PST. This legend is innovating the music stream game. His fingers may or may not literally be on fire as he plays Liszt's 'Sospiro' on his Yamaha keyboard. This High Beartarian Virtuoso became inspired to the point to losing sleep one evening. Unable to sleep, he decided to weave the melodies in his head into a fantastic work of art. And over the last few months we're all anxiously waiting for him to name it. This song and other amazing works are made even more enjoyable by his peaceful visualizations on the screen and the friendliness in the saloon. Stop in and throw some lemons his way. You won't regret it.
Zezzie Approaches! What Shall We Do?
"There's nothing left to do but flourish."

_ZezzieBear
When you have a grabbly day job and refuse to cower and shrivel but instead become a legendary community builder, your name might be Zezzie Bear. This epic Bearette has helped others bring the Rocky Mountain Bears up to a staggering 60 members and counting. Her effort has inspired others to reach out and bring more valued friends and future legends into the group. This along with constantly showing up and being a positive voice in the Dlive Big Bear streams and other community live streams and group chats make you wonder how she has time to fit in her regular day job. I for one am incredibly grateful and have gained so much from the hard work that Zezzie Bear has put into building our community. See what she's up to at our Beartaria Times App @zezziebear I proffer a bear salute and thank you for your service. 🐻7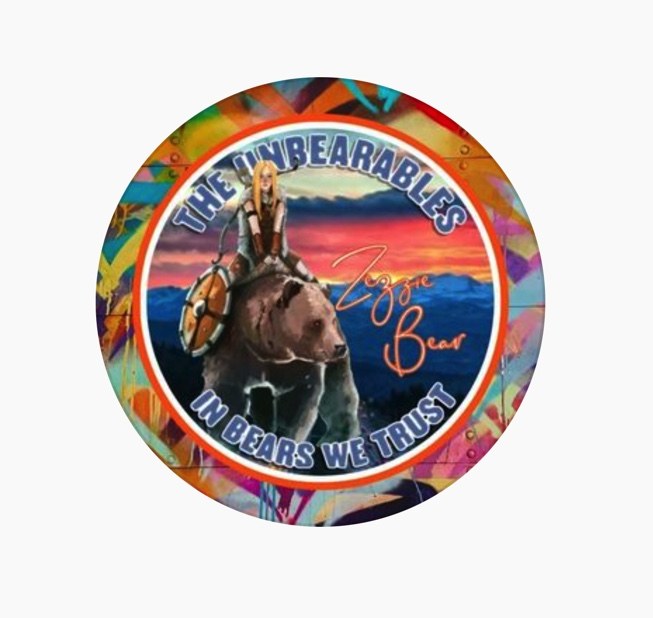 Pass the Ladle
"I'm a glorified ethernet cable, but when streams are hard to get or people are in need of gravy, I try to make them available"

_ WD41 Bear
You may be familiar with WD40. Every useful man had better be aware of the useful fish-based (yes fish-based) elixir of mechanical lube. But what this community needs more than to stop a squeaky hinge, is to spray on a healthy coat of logos. To help with hard to find Big Bear videos, we need WD41 Bear. This 46 y/o Scottish engineer legend is parked up the highlands somewhere and re-streams Owen, Jimbob, and others on his Dlive and his Bitchute channels on the regs. Show him some love and bury him in lemons.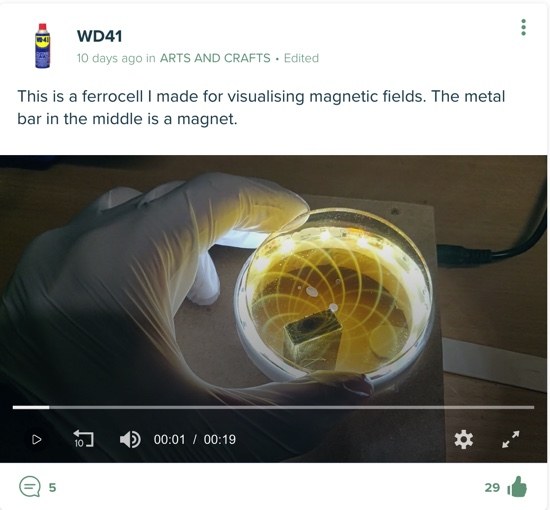 Hanging With the Bears
"What originally started as a way to connect on a more personal level has evolved into a real community building tool. It's been a great experience so far, and I'm looking forward to seeing where it goes."

_Robear
This year, Robear felt God put it in his heart to start a Bear's Interview channel and introduce the world to all kinds of amazing folks with incredible stories. We got to see Deep Blue Sea Bear's work training oilfield sailors to put out boat fires, Hogfish Sniper Bear's wife's pregnant belly, Stuntman Bear's jolly English face, and the legendary Poppa J Bear's epic headband. Their stories are also interesting, relatable, and just show how wide and truly diverse this community is. Three Cheers for Robear! For now he's still available on IG as @hangingwiththebears, or on Beartaria Times App @robear. Stay tuned for more greatness.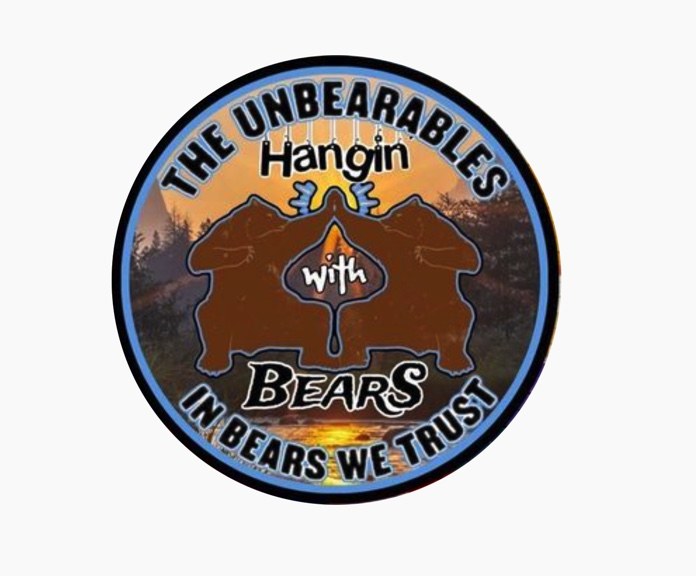 LEGION
"The New Patriarchs"

_Legionnairebear
Hail Legion! 2020 also brought the Legion to the bears. Legionnaire Bear has men all across the Earth getting up before 5 am (LST), maxing out on pushups, detoxing off of social media and abstaining from all the serious vices for 30 days. This is helping strengthen resolve, cultivate discipline, and really raise the bar for those who want to crush. The Legion isn't for the weak or faint of heart. But if you're committed, you will see a noticeable positive change. Legionnaire Bear himself quit smoking, and now looks 20 years younger could it be, allegedly? Check him out on Beartaria Times App as @legionnairebear and prepare yourself for greatness.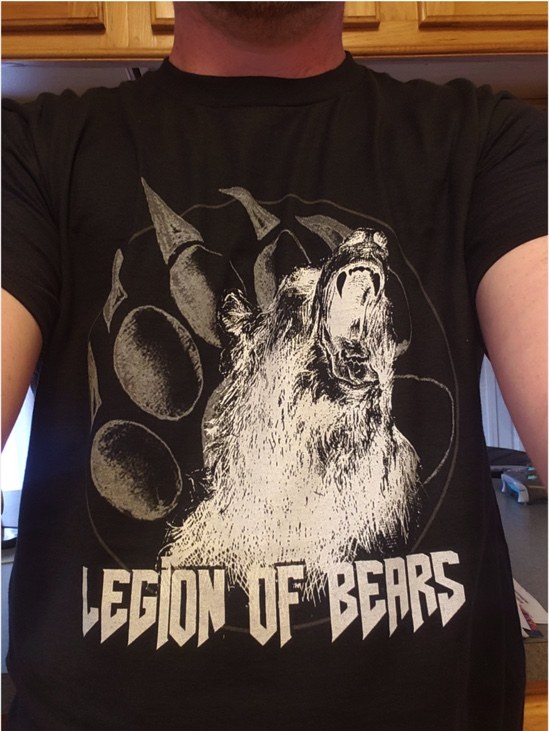 Johnny Appleseed was an Amateur
"Seed saving has brought me a deeper appreciation of "be fruitful and multiply"

_Copper Bear
You can't build an epic civilization on an empty stomach. And you can't get any better food than what's grown in Beartaria. Copper Bear has been hard at work preserving and sharing the seeds that will ensure these gardens never run out of the produce that is making us stronger, healthier, and happier. She has a scientific process where she calculates the germination rate and ensures her seeds are of the highest quality. She is working on setting up a website but for now check out her work on Beartaria Times @copperbear. She recently also started a "Beartarian Seed Ambassador" program. "Beartaria Seed Savers are seeds saved from my garden and previously purchased heirlooms. I have seeds for new gardeners and seeds for ambassadors who would like to take on a stewardship role to collect seeds and send some back for redistribution." For details email copperbearette@gmail.com.
Especially for the bears who've sought out bear meetups, private message groups on Instagram, Telegram, etc, this has been a fantastic year. The real game changer is the Beartaria Times App where you will see the next level of community taking form. This year really showed us the power of our commonwealth. I've seen new bears that pop in to our group and show up to help another member move, or assemble a timber green house. I've seen people that need a place to stay find shelter with trusted bears. The culture we're preserving here is truly amazing, and we're just getting started. We have everything we need to begin working on our dreams. If you have any stories of legendary bears you'd like to have highlighted, we'd love to hear about them! Email the written work (a short article) and any photos to Crushing@BeartariaTimes.com or events@beartariatimes.com. Until next time, Keep Crushing, and may the Creator of All Things bless your homestead with a flood of gravy, goat milk, and good cheer.