A Journey from City to Rural Living
Once the house was complete, they set their focus on the outdoors and making this an actual homestead.

For Cornfed Bear, a father of two boys, remaining in Cedar Rapids, Iowa, was not an option. He and his wife began looking for land outside of the city in 2018 after they saw the city slowly decay right before their eyes. So he decided to focus his search on the vicinity of his parents and in-laws. Last summer, he finally found the perfect spot in Center Point, Iowa. Now, he and his growing family are only 10 minutes from his and his wife's parents. His goal is to someday put tiny homes for all of them on his land.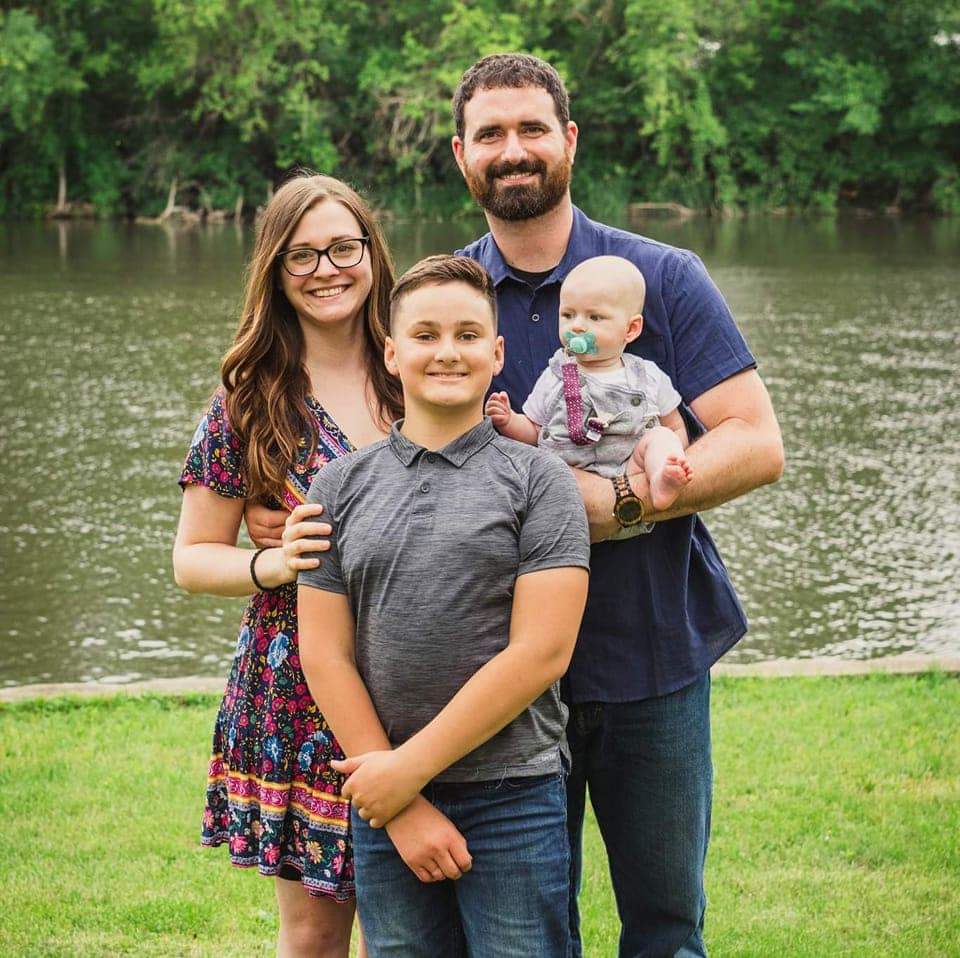 He and his wife had known for a long time that country life was what they always wanted but had never found the right spot until the summer of 2020. When they put in a bid for their perfect place, they were outbid by $7000, but God had a plan. The owner still chose to sell it to them because he wanted it to go to a family that would enjoy it for generations like his family once had. Being a mission-driven, task-oriented type of guy was a blessing because the house needed a lot of work. It was pretty much a complete remodel inside. First, they had to redo everything from jacking up the basement floor to all new plumbing and electrical. Then, they finished it off with brand-new flooring and paint.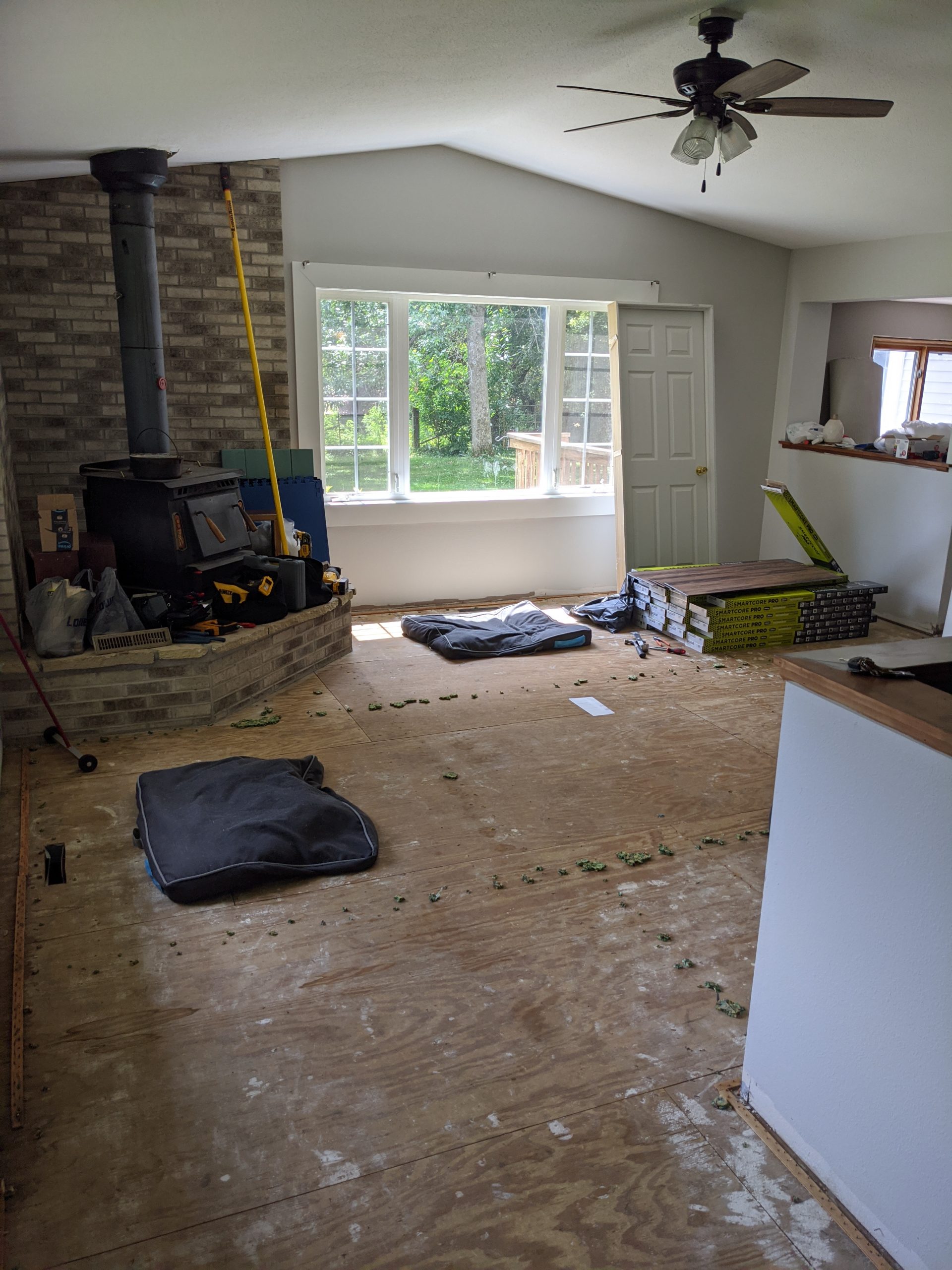 Once the house was complete, they set their focus on the outdoors and making this an actual homestead. It started with a chicken coop made from a downed fence and a hooped run that they could walk in. That now houses 13 chickens.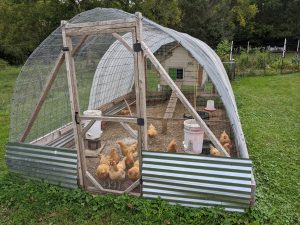 They created an 18×36 foot garden when just a year before, they could not even grow grass. It is now up to a 4000 sqft growing space! They even set up an indoor hydroponics setup for winter growing. They have planted an orchard of apple and pear trees and have future plans to expand. They plan to add eight more fruit trees. They have invested in a freeze-dryer to help preserve their harvests. They also hope to have goats soon and have built a new woodshed in order to use the old one as a goat shelter. I think we can all agree that the Cornfed Bear family is crushing and really sets an example of how to make the journey from city to rural living. They have recently hosted a bear meetup in hopes of building their local tribe and sharing their adventures, and it was a very successful event.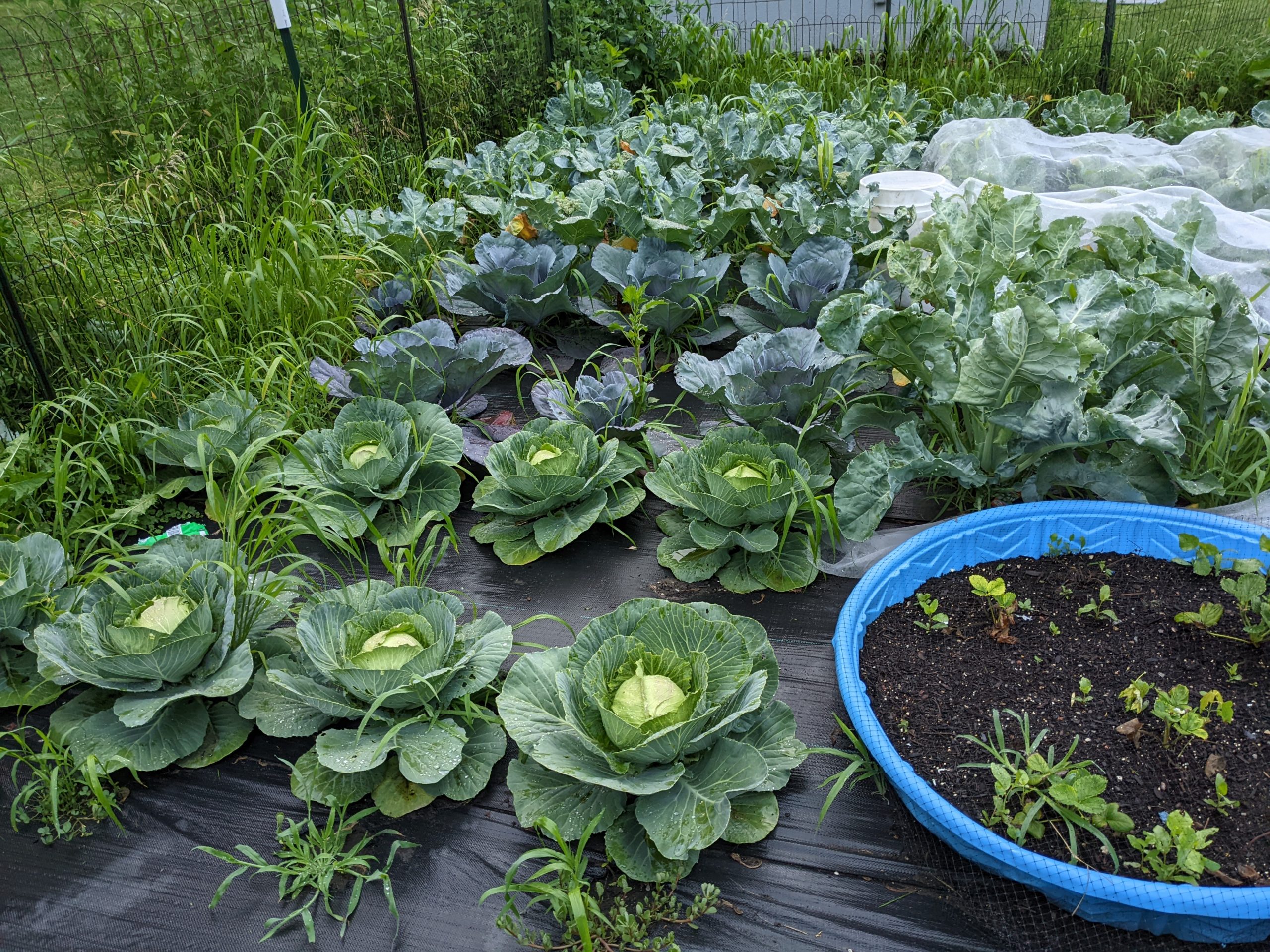 Crush on Cornfed Bear, thanks for sharing your story.
Our Magazine Team Releases Details On Issue #4 Of The Beartaria Times Magazine
Available Now for Pre-Order and will remain open through Friday, March 17.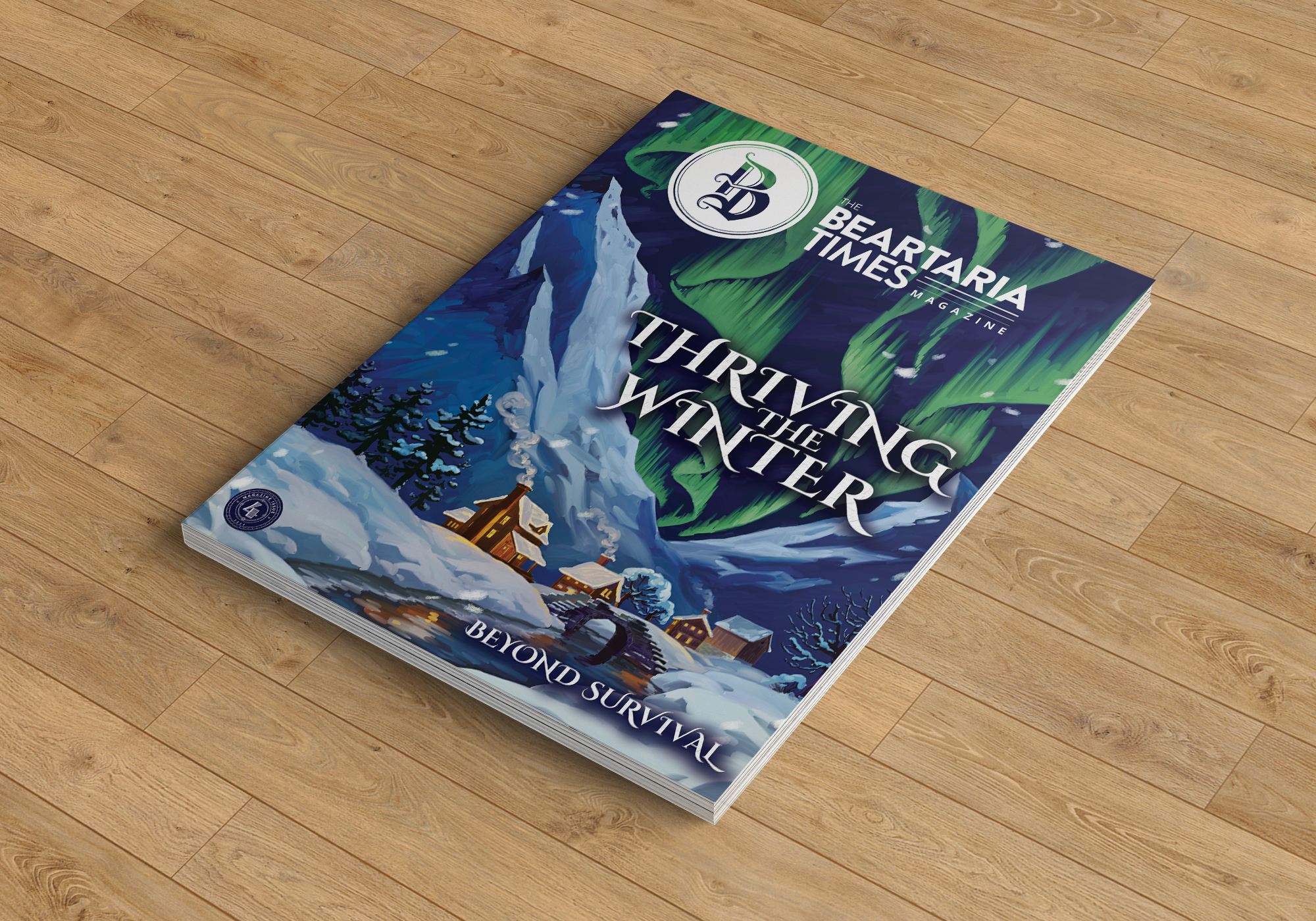 We are excited to share information on the next magazine issue! Issue #4, titled "Thriving the Winter – Beyond Survival," brings together valuable information and exciting stories from legends across the realm.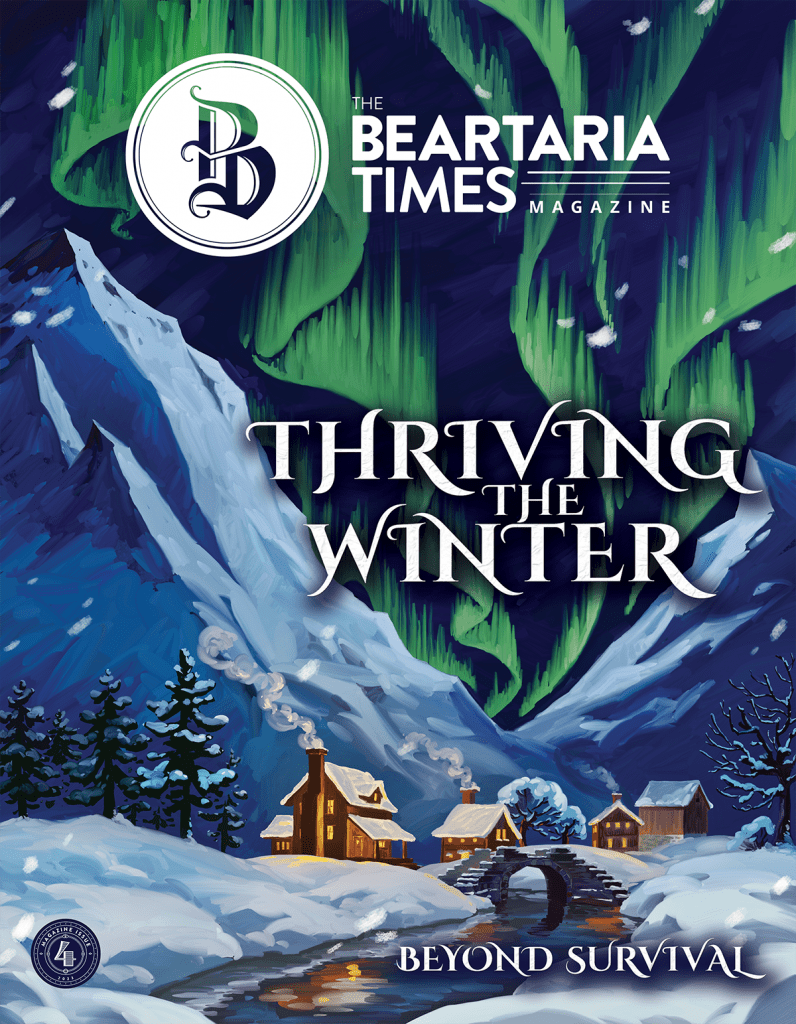 We get a story of the value of our community and what that can bring you from as far away as the wonderful Wobbly Bear in the land of New Zealand. TexMex Bear and Wordsmith Bear bring us life lessons they have learned over the last few years.
We have several valuable resources in this issue from valuable community members, such as Cinnamom Bear with some remedies for seasonal ailments and another helpful instructional from Knitting Mama Bear. In addition, Mr. Permie Bear shares useful information to help start your gardens this year. WildMedBear, Prairie Fire Bear, and Woodworking Gunny Bear also add their expertise to this issue with incredible resources.
Homesteaders like Mohawk Farmer Bear, PA Snowboarder Bear, and Pie Lady Bear give us insights into self-sufficiency and how they maintain their homesteads. Volgadeutsch Bear and several more also add their wisdom and experience to this practical section.
There are many more articles to find inside this latest issue, with many returning contributors and several first-time writers.
Pre-Orders will remain open through Friday, March 17. Click here to get yours now!
We also still have plenty of Issue #3, "Fruits of our Labor, Intentions Materialized," For Sale Here.
We are excited to send out issue #4! And appreciate all the support for these magazines!
Sincerely,
-The Beartaria Times
Bees Know Best
Bees are truly a marvelous part of God's creation and one I draw inspiration from daily as I begin the journey of tending to their homes and lives.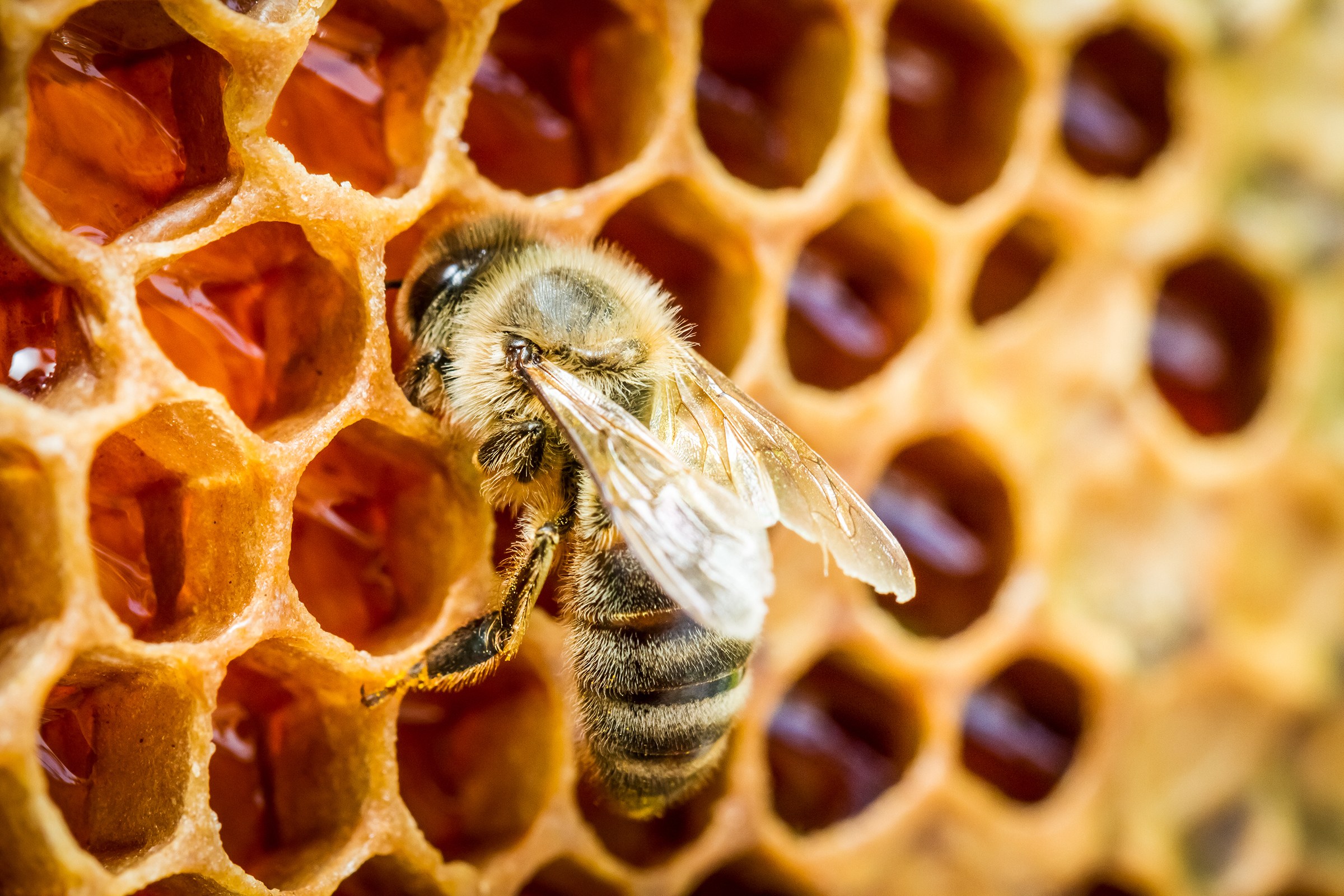 By: Pie Lady Bear
I will often sit and watch them. The importance of their continuous coming and going is apparent even at a distance. Bees are truly a marvelous part of God's creation and one I draw inspiration from daily as I begin the journey of tending to their homes and lives.
The substances that a hive uses to sustain and thrive are ones that we can also greatly benefit from, and, as the winter weather sets in and lips become chapped, were the illumination behind an impromptu batch of lip balm that you may also find useful!
Beeswax; If you can find it from a local beekeeper, who has taken it from a brace comb that is built in awkward places or melted down frames that are no longer in use, the benefit is the added propolis which is a glue-like material made by the bees from tree resins to seal cracks in their hive and contains exceptional healing properties as well as smelling incredible. My husband, DreadNaught Bear, has been making healing salves with beeswax, pine resin, and sunflower oil long before I began keeping bees. You can find his recipe in the second issue of the Beartaria Times Magazine to cure all that ails you! Beeswax can also be found at a local health food store or taken from pure beeswax candles.
Coconut oil; I prefer organic and use it in my cooking as well, so it's worth buying a jar.
Peppermint oil; I only added three drops for the small glass jar of lip balm as using more would cause a slight burning sensation and takes away from the amazing smell of the beeswax.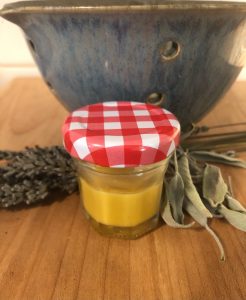 I made my lip balm in a small jar that is placed in a pot on the stove with about an inch of water surrounding it and a covered lid. Turn on low heat and frequently check until the wax and coconut oil have melted, then add the few drops of peppermint oil, stir and allow to cool. That's it! So simple, and depending on the amount you would like to make or the size of your container, I went with a ratio of 2:1 coconut oil to wax, and that made for a smoother consistency. God Bless the Bears as we strive to focus our lives around the good, the true, and the beautiful 🤎
Onward!
"Building Beartaria Part Three: The Ozark Legacy," Out NOW!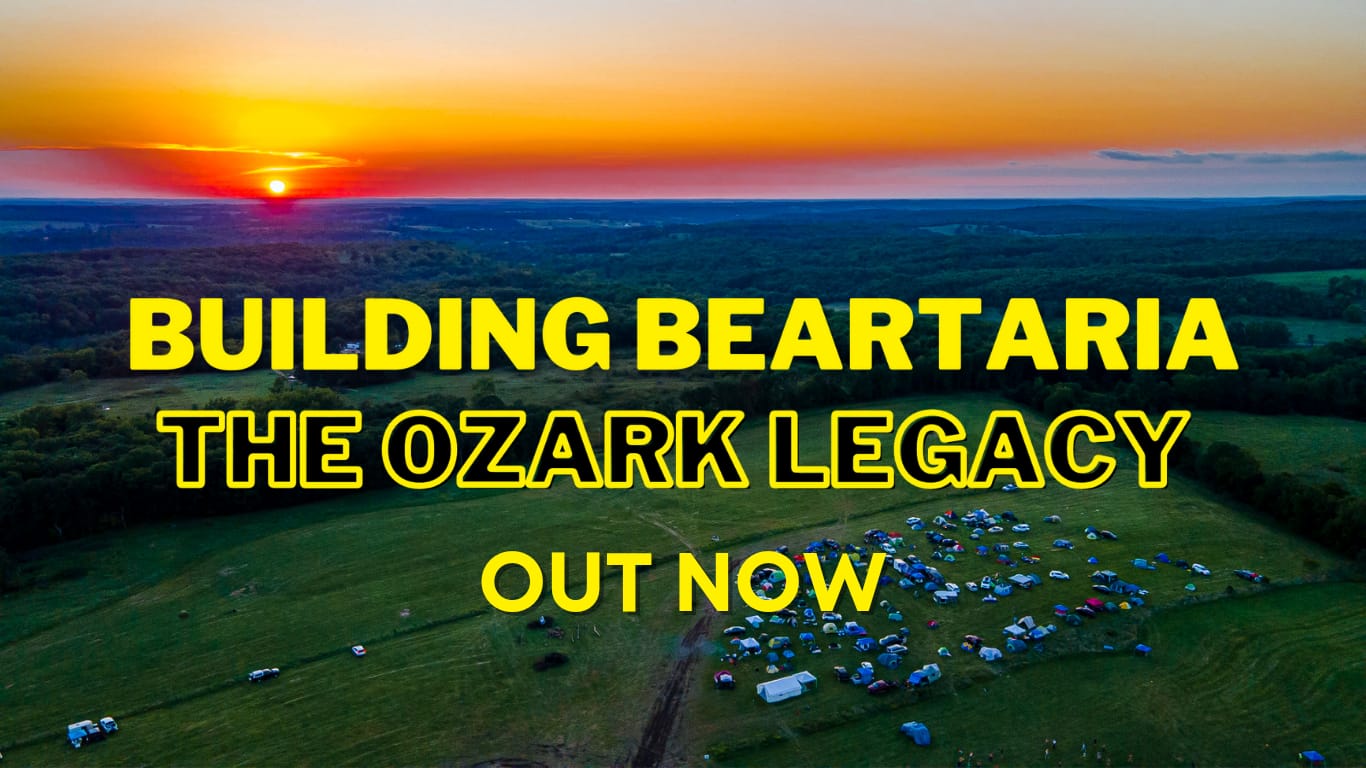 Unbearables Media and Filmgrain Studios come together again for the 3rd documentary in the series, Building Beartaria, covering the members of our Ozarks community that built a company and helped give manpower to The Beartaria Times National Festival.
When I first heard that Director Bear was going to be documenting the Beartaria Times National Festival, I reached out immediately to volunteer. I never expected that would lead to editing the documentary in a shipping container on Adam's land a couple of months later. Editing the doc was a whirlwind, I'd do it again in a heartbeat.

Red Panda Bear
Ozark BUILDER Buddy and Video Professional
This installment not only covers the first-ever, three-day festival hosted by The Beartaria Times but truly gets to the heart of a community of bears that have come together in one of the most inspirational ways we have seen yet.
"The opportunity to work with the team on this documentary was amazing. I had a chance to take the raw emotion of the stories of the community and add to the emotion with music. I experimented with many different genres of music to match the wide variety of emotions and personalities that were captured in the documentary. I wanted the audiences to resonate more with these epic stories from the bears that gathered"

Anchor Bear
Beartarian musician and Documentary Composer
The documentary is an hour and 51 minutes of unclipped material.
While the documentary is mostly clean, this original release is not child friendly as some topics are inappropriate for children.