From the Bookshelf of Mr. Permie Bear…
Each of these books has brought information of perspective that continues to bring us value on our farm and homestead.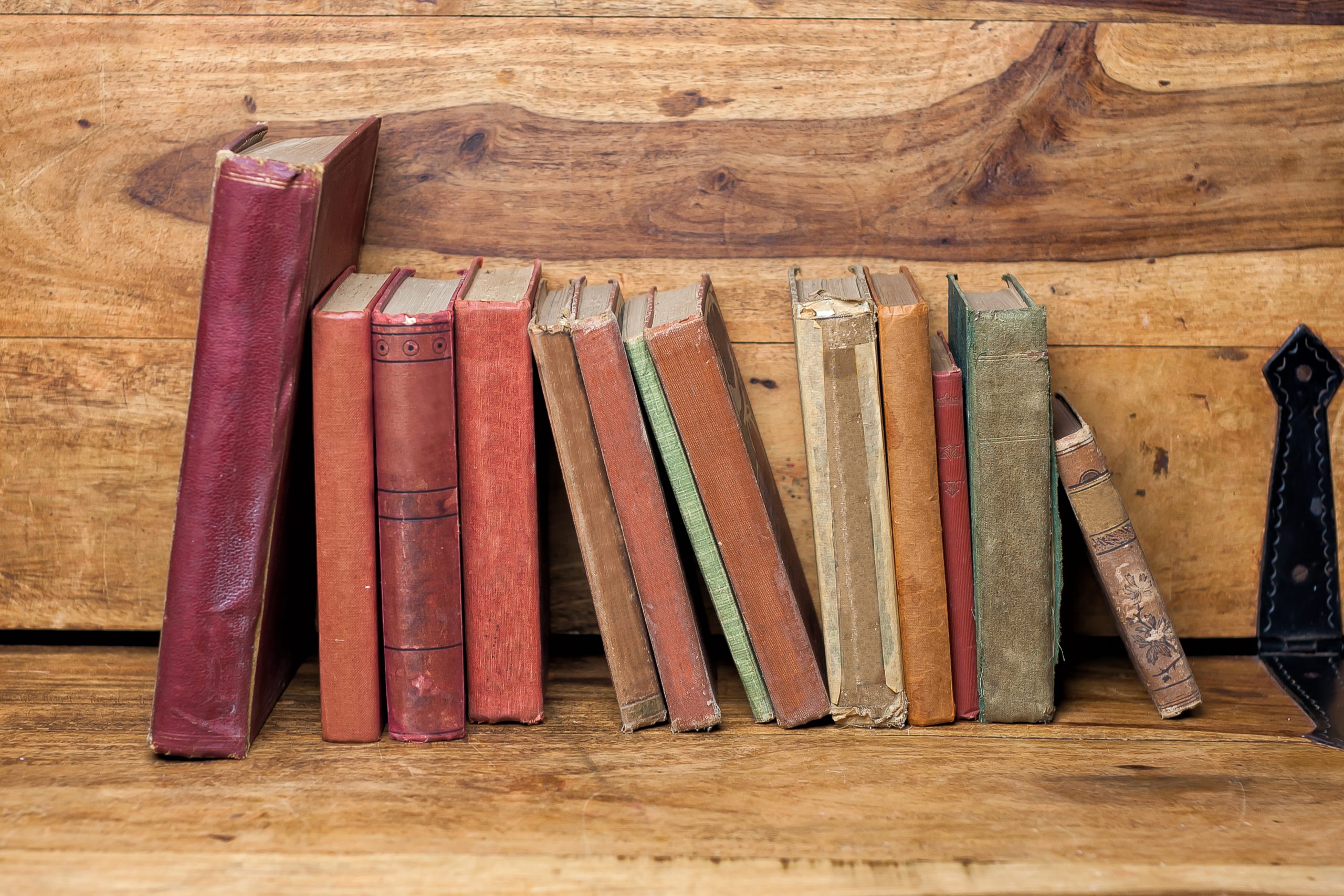 This is a sampling of what I consider some of the most valuable books on my shelf. Each of these books has brought information of perspective that continues to bring us value on our farm and homestead. The only order I have given them is to separate the more advanced books so that people just beginning their adventure don't unknowingly spend much money on something they will have a hard time applying.
Basic List:
| | |
| --- | --- |
| Title and Author | Why I like it |
| Gaia's Garden by Toby Hemenway | Classic, home-scale permaculture book. It helps give you a simplified guide to the permaculture design process and principles while giving you actionable steps. It has several reference tables for later when you are getting busy. |
| Carrots Love Tomatoes by Louise Riotte | A great all-around guide to companion planting to help you find plants that work well together and avoid ones that don't. |
| The Family Cow by Dirk van Loon | Many consider this the definitive first book and resource on your journey to dairy cow bliss. It doesn't cover every possible thing that can come up, but you will get your feet under you to have success with your cow. |
| The River Cottage Curing & Smoking Handbook by Steven Lamb | Ok, I haven't read this cover to cover yet, but we did refer to it when making prosciutto, and this book comes highly recommended by Brandon Sheard of Farmstead Meatsmith, and I trust his opinion. |
| The Art of Natural Cheesemaking by David Asher | Our favorite cheesemaking book because it focuses on what you can do with natural ingredients and processes that our ancestors would have had. I have yet to see a recipe needing the thermophilic culture. Instead, you will find your supplies to include things like kefir, whey, or lemon juice. |
| Duck, Duck, Goose by Hank Shaw | I think most homesteads need ducks. But what do you do when you have too many males, and they go to freezer camp? This book came highly recommended to us when we decided we could take or leave duck meat. Friends don't let friends eat mediocre duck recipes. |
| Polyface Designs by Joel Salatin and Chris Slattery | I couldn't decide whether this was advanced or not; after all, this isn't a cheap book. After thinking about it, I think it belongs on the basic list to help you avoid some design errors when putting your infrastructure together. These are not the only designs that work; this is a solid place to start for all kinds of things. There's always room to innovate, though, should you be so inclined. |
| Living with Pigs by Chuck Wooster | Definitely not the most in-depth book on pig keeping, and there are things I wish the author talked about that he did not, but we successfully raised pigs our first time after reading this book. It's an enjoyable read, too, not a textbook. |
| You Can Farm by Joel Salatin | Whether you intend to farm for profit or not, Joel lays out many principles that apply to running a good farm. If you ever plan to sell a product, I highly recommend this. If you don't know, he is one of the most successful smallish farmers. |
| Pastured Poultry Profits by Joel Salatin | This book is specific to raising meat birds for sale and includes chickens. Pretty dang close to everything you need to know to be successful on just about any scale any of us are likely to do. |
| Salad Bar Beef by Joel Salatin | This is all about… you guessed it, running a 5-acre orchard! Just kidding. Obviously, about beef. He introduces you to the world of managed intensive grazing, low-input farming, and all kinds of good stuff. |
| No Risk Ranching by Greg Judy | Another great resource concerning rotational grazing and pasture management, Greg has quite the track record going from losing the family farm to owning many and leasing thousands of acres without owning the cows. He goes into detail on his business model. I have not done that part, but he has solid advice for pasture management. He also has fantastically hilarious and inspiring stories. |
| Come Back Farms by Greg Judy | In the follow-up to No Risk Ranching, Greg goes into more detail and tries to cover things he either didn't know at the time or didn't explain very well. Please don't get this one without the first one; its value will be limited without foundation. |
| The Winter Harvest Handbook by Eliot Coleman | My favorite gardening author. This one focuses specifically on low-input techniques to maximize your growing season by harvesting all winter long. He is in Maine. If he can do it, it's possible almost anywhere. |
| Four Season Harvest by Eliot Coleman | Great for the small farmer and home gardener alike. Eliot lays out the foundation for year-round growth. He's all about low input and is one of the pioneers here in America when it comes to that. Did I mention he is my favorite garden author? |
| The Complete Guide to Saving Seeds by Robert Gough and Cheryl Moore-Gough | A solid book on saving seeds. It includes all kinds of veggies, herbs, flowers, trees, etc. Not absolutely everything I want to know, but I am a data nerd, and this is a pretty solid resource all around. |
| The Small-Scale Poultry Flock by Harvey Ussery | Harvey is a chicken legend. This book will give you everything you could hope for regarding chickens (primarily laying hens, but he does talk meat, too)—my favorite chicken book. |
| Grow Fruit by Alan Buckingham | I bought this at Lowe's on a whim. Glad that I did! It gives you a solid foundation on every fruit you could imagine and includes pruning time and how-to, recommended varieties, and what can go wrong. |
| Living with Sheep by Chuck Wooster | Chuck is at it again, this time with sheep. As with pigs, not an absolutely comprehensive guide that will tell you every possible thing you need to know, but you probably won't kill your first sheep either (at least on accident, he does talk about butchering). It definitely gets you going in the right direction as a newbie. Couple this with Greg Judy's info on multispecies grazing, and now you've got something! |
| The Resilient Farm and Homestead by Ben Falk | Ben is awesome. This book is another intro to permaculture-type book that takes you through the basic design process, but Ben has a really unique perspective on things that I appreciate. He might be wrong on the climate change thing, but his points as to what to do in general are spot on. The man grows his own rice in Vermont. How can you not want to read it? |
| Sepp Holzer's Permaculture by Sepp Holzer | Classic intro to permaculture book. Sepp practiced permaculture before he knew what it was and possibly before it had even been defined. He grows fruit at elevations they told him were impossible—an excellent read for any homesteader, especially those with steep land and challenging conditions. |
| The Self Sufficient Life and How to Live it by John Seymour | This was the first all-around homesteading book I got, and still my favorite. John covers just about every subject you can imagine, from growing vegetables to metalworking. Are you going to be proficient at everything he discusses by reading this? No. But you will have a basic knowledge that will help you get started and quickly learn more as you discover what you are interested in pursuing. He even gives ideas on how he would lay out an urban garden, a 1-acre, and a 5-acre homestead. |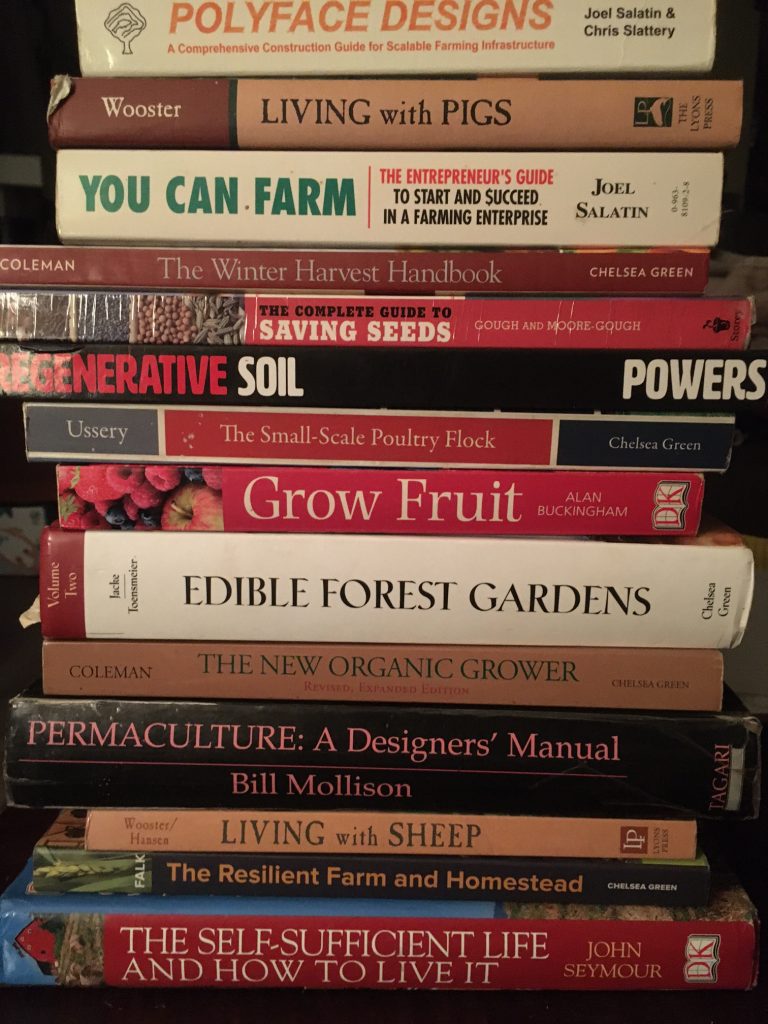 Advanced list:
| | |
| --- | --- |
| Title and Author | Why I like it |
| Permaculture: A Designers' Manual by Bill Mollison | This is the book. The most in-depth permaculture design book that I am aware of. This book is the foundation of nearly every course one could take to become a permaculture designer. This is a textbook that reads like one most of the time. The depth and breadth of information in this book about every aspect of human needs is staggering. |
| The New Organic Grower by Eliot Coleman | Look! He made the advanced list too! I almost put this on the basic list but decided on advanced because it is primarily geared toward those who want to grow vegetables as their source of income. However, so much of it is still applicable to home gardeners as well. |
| Edible Forest Gardens by Dave Jacke with Eric Toensmeier | So you want a forest garden? Do you want a 2 volume set that will give you way more information than you could ever possibly remember? Are you a data nerd wanting to know what root pattern just about any tree has, its growth habit, and its attributes that may be of use? Then this book is for you! It goes over the design theory in volume 1. Volume 2 is the process and a terrific resource with tons and tons of charts. This would be my go-to resource if you wanted to design a really well-put-together forest garden or especially if you wanted/needed to design one professionally. |
| Regenerative Soil by Matt Powers | This book blows my soil nerd mind. Just about every nutrient cycle you can imagine is explained. About every physical, chemical, or biological soil attribute you could be curious about. After reading this book, you'd be well on your way to being an expert in soil. The best part is the nearly 100 pages of solutions. How to address all kinds of problems, make your own inoculants and fertilizers, and more. Matt Powers has a gift for assembling vast amounts of information and making it understandable and actionable. Highly recommend it if you want to take your soil to the next level. |
| The Forest Garden Greenhouse by Jerome Osentowski | Jerome has a tropical greenhouse at 7800' in the Rockies of Colorado and only has to heat it 18 days a year. What's your excuse? Got some money and want to go greenhouse crazy? Incredible resource and very inspirational. So many possibilities. |
| Restoration Agriculture by Mark Shepard | This is in the advanced list, not because it's a difficult read or full of complex concepts, but because it is precisely for farm-scale permaculture with a heavy emphasis on tree crops like chestnuts. Great read. You know you want to find out what cat and robin pruning is, don't you? |
| War and Peace by Leo Tolstoy | Because I am going to read it one day and you probably should too, if not only to say that you did because you are a legend. |
– Mr. Permie Bear
Micro Greens – Macro Benefits
Having good nutrition is important, sure, but that's just scratching the surface of the benefits growing your own greens offers.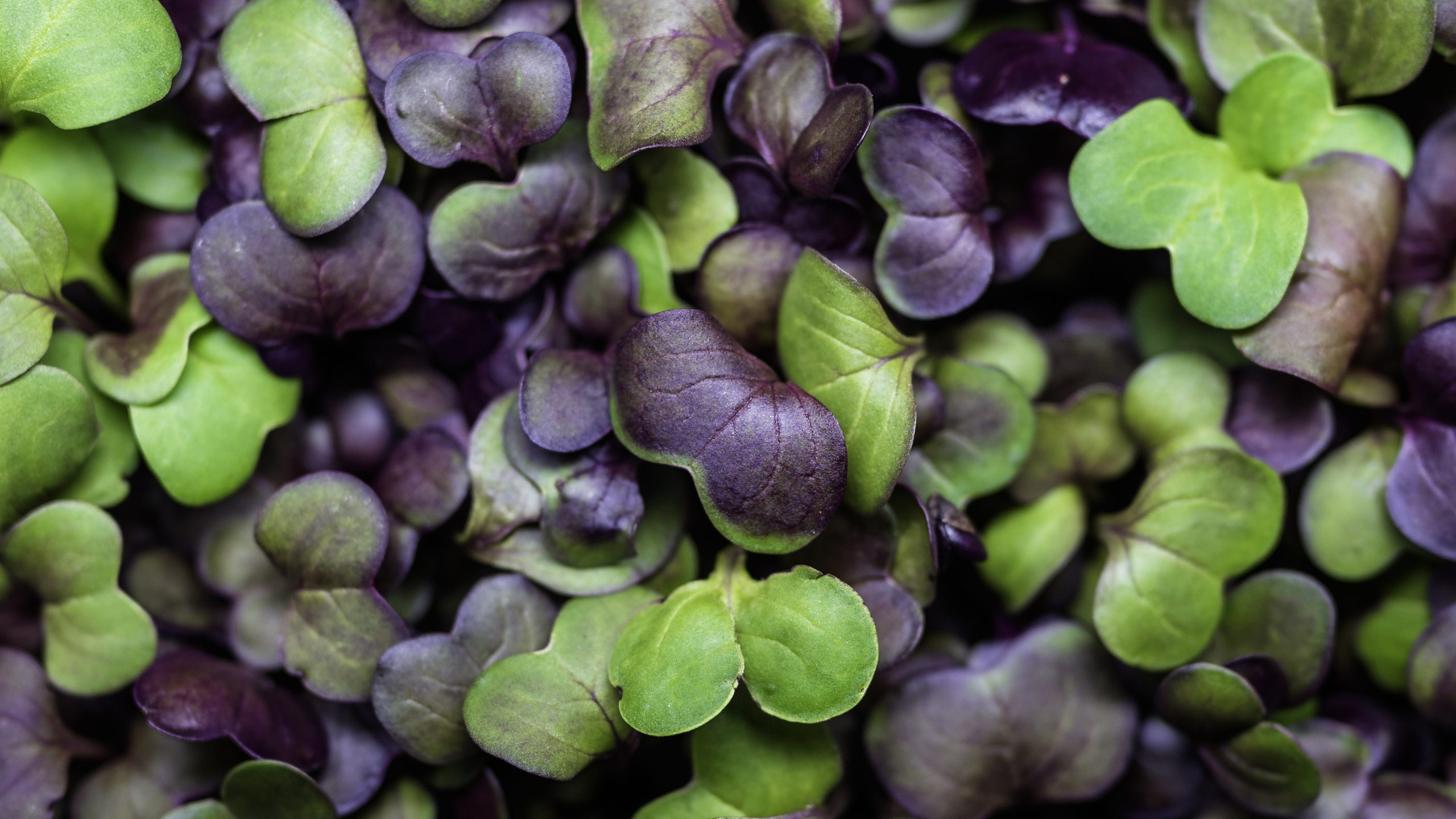 By: BalanceBear (aka @johnny.greenleaf)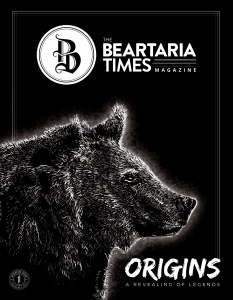 This article was first printed in our very first issue of The Beartaria Times Magazine, Origins, A Revealing of Legends
Microgreens, as the name suggests, are small by nature, but the benefits they offer are quite the opposite of their size.
What are microgreens and what exactly do they have to offer? Microgreens are vegetable greens harvested just after the cotyledon leaves have developed (7-10 days after germination for most varieties). The benefits? Well, they are countless. We'll get to many of them, but a few of the biggest advantages of growing microgreens over traditional vegetables are their space efficiency, time to harvest, & ease of getting started. Just because you don't have a yard, doesn't mean you can't grow your own food. With as little as a shelf in an apartment, and a few supplies, you can start sewing seeds and reaping the benefits of these nutrient dense greens in no-time. I was introduced to the world of microgreens this past year by the legendary Urban Farmer, Curtis Stone, and in just a matter of 8 months they have already had a profoundly positive impact on my life, and my community.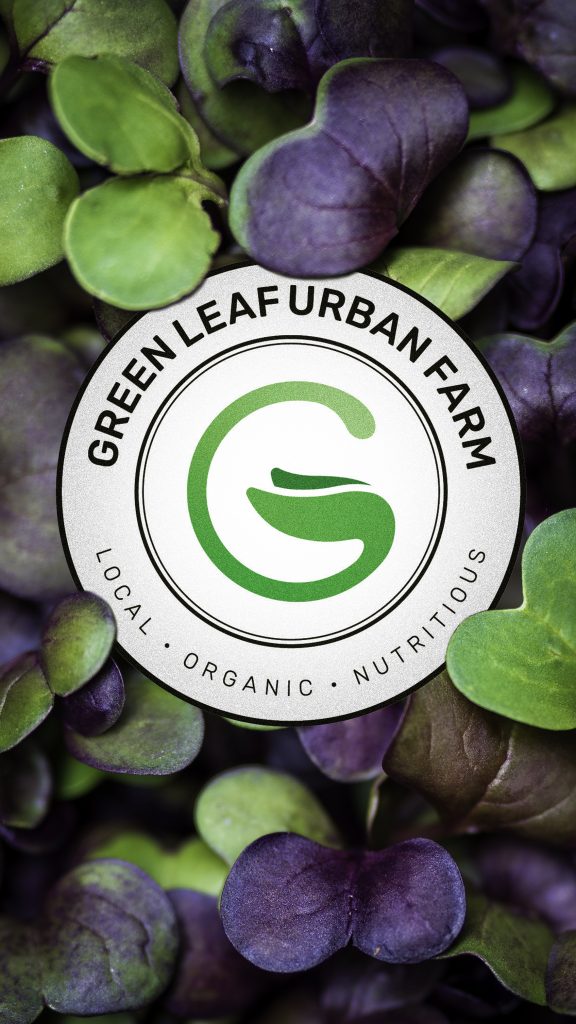 Now how could something so small offer so much? It's been theorized that the reason microgreens are so nutrient dense compared to the leaves of their mature vegetable counterparts is because they are harvested shortly after germination, when all of the nutrients they need to grow are there. Regardless if that theory holds true as to the why, nutrient tests have shown that microgreens contain 4-40 times more concentrated levels of various nutrients than leaves in the mature plants, depending on the variety & specific nutrient (i.e. red cabbage microgreens contain 40 times more vitamin E than mature red cabbage). Buying microgreens from a store can be significantly more expensive than normal mature vegetables, but growing them yourself, especially when you consider the time from planting to harvest, is much more affordable. Furthermore, when you buy anything from a grocery store, the vitality of the food has already been severely diminished due to the fact that it takes so much time for the product to be packaged and shipped off to the store. From the moment a fruit or vegetable is harvested, the nutrients begin to break down. This vitality can actually be measured. Realistically, the freshest produce you can get from a store is 4-7 days post harvest. The total time it takes to get from planting microgreen seeds to harvesting the greens is 10-14 days total (for most varieties), which is right up there with the nutrient density when it comes to the best benefits microgreens have to offer. When you compare that to typical times like 2-3 months for a mature plant to bear fruit, it's quite astonishing that the microgreens pack such a dense nutrient punch, and when you grow them yourself, you can eat them living, which means you don't lose out on any nutrients like you do when you get already deteriorated greens from a store.
Having good nutrition is important, sure, but that's just scratching the surface of the benefits growing your own greens offers. One of the biggest benefits I have personally experienced since becoming an urban farmer, is the community connection that has come from it. I believe that food and community are two of the biggest sources of energy in this realm, and when you grow your own food, and further when you exchange it within your community, the energy boost is multiplied. Picture a closed-loop energy cycle; that's what you get to experience when you buy, sell, or trade locally within your community. First, you get an energy boost from growing your own food, you then experience an additional energy boost when you exchange your food to someone in your community, because you see the joy it brings them, and you know that it will nourish them. They receive that same energy boost when you buy or trade for their food, and thus the communities' overall energy goes up by a multiple factor, and the energy loop remains closed. When people in your community buy food from a corporation, especially one that's not local, energy gets siphoned off into the ether, rather than being kept in your community where it can continue to cycle & recharge.
I'm speaking from experience here, as I have felt a tremendous difference since buying, selling, & trading with local bears at our Southern California Bartertaria Meetups, as well as exchanging my greens for fruit from my neighbors' trees.
Even if you live in an apartment in a city like I currently do, microgreens can be a great starting point for you to tap into that energy cycle. Furthermore, if you've never grown food at all, consider these greens as a great micro-step to start the journey that is gardening/farming.
I won't go too much into detail about the equipment you need to get started, as there are plenty of great resources online and on YouTube for that (seek and ye shall find), but I will tell you the basics of what you need to get started, and a few good online resources to look in to if you want more details. You will need some kind of tray or container to put the growing medium in (I use 10×20 trays from Bootstrap Farmer), seeds (I get mine from TrueLeaf Market), a growing medium (I use an organic potting soil from ProMix), and lights (I use 4' Sunblaster Fluorescents) if you want to grow indoor, otherwise you can obviously use sunlight if you have space and want to grow them outside. That's basically it. Anything else will just upgrade your operation. A few of the best online resources which helped me along my journey, from setup, to growing, all the way through harvesting are: Curtis Stone's From The Field TV, Donny Greens on YouTube, and OnTheGrow who have great experiments on YouTube & an ebook.
So, whether you just want to add some nutrient dense greens to your smoothies, juices, salads, or dishes as a garnish, have some sunflowers to snack on, take a micro-step towards learning to grow food, or go big & contribute to the energy cycle of your local community, the macro benefits of microgreens are there for you.
"To a man's heart it brings gladness to eat the figs from his own trees, and the grapes of his own vines", and to your heart gladness can come from eating the microgreens of your own stem.
Using Hay to Import Fertility and Feed the Pastures
A recent study I read indicated that pastures responded better to feeding hay directly on the field verses hauling manure and compost from the barn.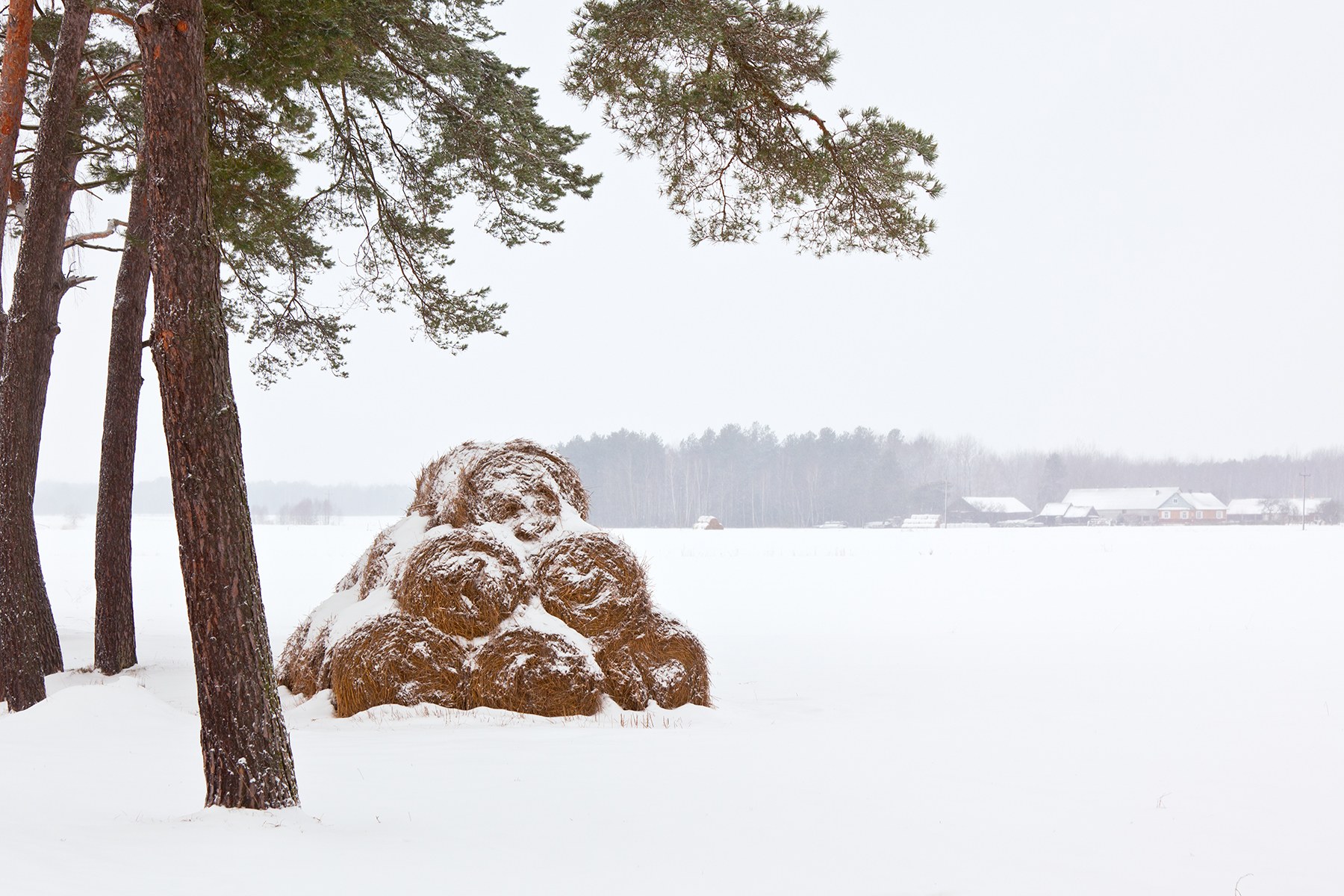 By: Mohawk Farmer Bear
When we took over the farm in 2015, the fields were constantly being cropped and hayed. Modern agriculture focuses on production at the expense of soil health and fertility. While we have good soils here, it's obvious that fertility is low, and the pastures are nowhere near as productive as they have the potential to be. This winter, rather than feeding the cows down by the barn as usual, I focused on rotating them around the pastures and feeding the hay directly on the pasture. By the time grazing starts in May, I will have fed 200 round bales of hay or 50 to 60 tons of hay onto the pastures. That's a lot of manure, organic matter from wasted hay, and fertility to spread on 50 acres. A recent study I read indicated that pastures responded better to feeding hay directly on the field versus hauling manure and compost from the barn. More fertility is captured with winter bale feeding on pastures. So, this summer, I'll get to see it. Either way, 50 tons of hay (5 tons to the acre) should have a huge impact on the pastures. More fertility means more grass, which means more beef.
Unrolled hay bale. It spreads the fertility around the pasture and gives all the cows access to the dinner table.
In early February, you can see where the cows have been without snow. I covered this part of the farm well.
The farthest and highest point on the farm. Typically the hardest to get manure spread on, but I fed a ton of hay up there this winter. It's a pretty good hill, so even with heavy baleage, I start at the top and push the bale down the hill to get it unrolled.
Building a Beartarian Homestead
So, how does one get into homesteading if you don't have any experience with it? The big thing is, to take it slow.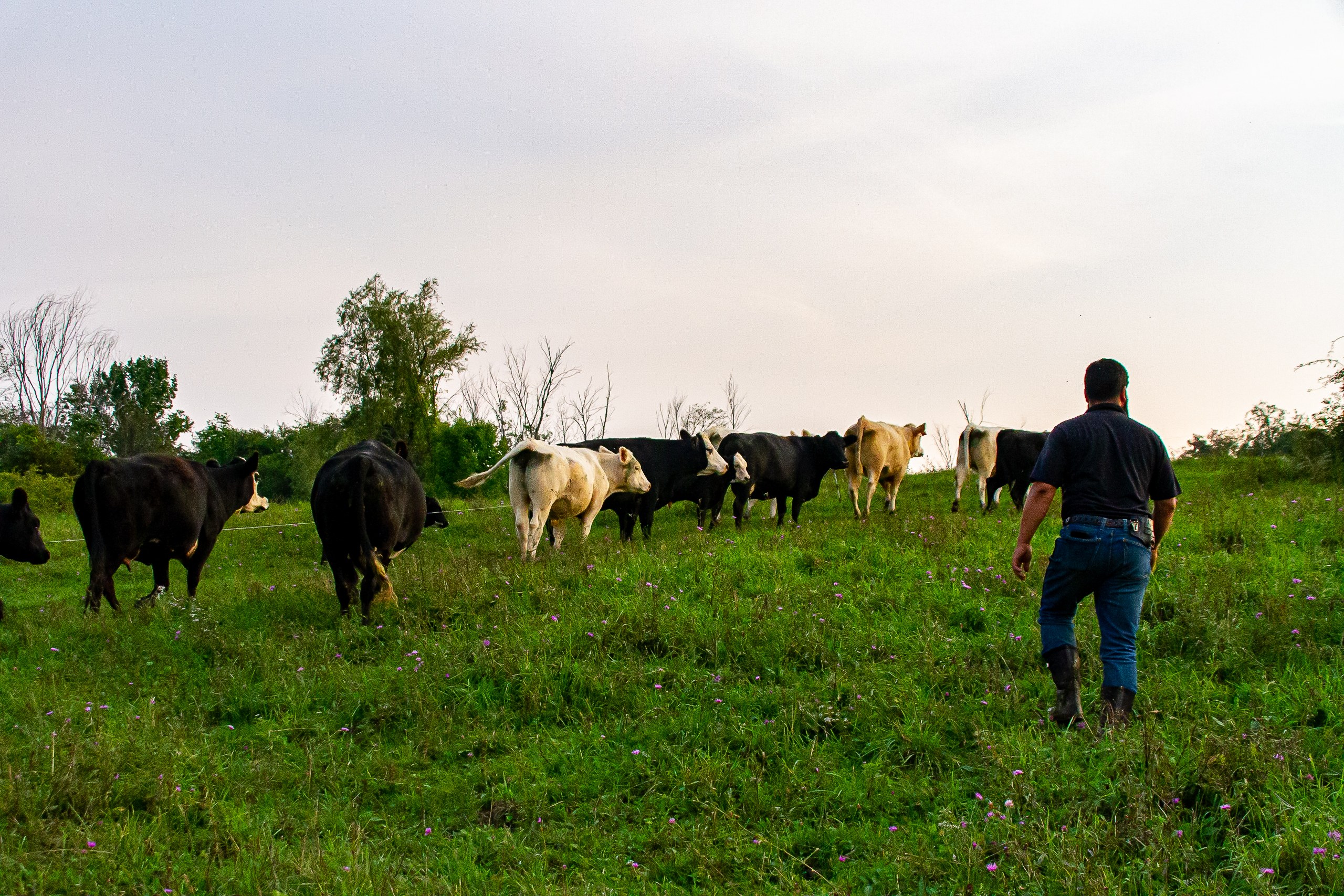 By: Mohawk Farmer Bear
This article was first printed in our very first issue of The Beartaria Times Magazine, Origins, A Revealing of Legends
There's something romantic about homesteading. Thinking about building a chicken coop, or milking your own cow. Making butter, cream, and cheese with that milk. Raising a few sheep and pigs that you slaughter yourself and put in the freezer. It all gives you a wonderful homey feeling as you daydream about all the possibilities of building your own homestead and growing your own food while reading homesteading books by a warm cozy fire with snow gently falling outside.
But then comes the daunting task of making it happen. Pounding that fence post into the ground or putting up dusty, scratchy, hay in 90 degree weather… all of a sudden it doesn't seem as romantic as that homesteading book made it feel. Truth be told, it's not romantic at all. But it is good, and it's extremely rewarding.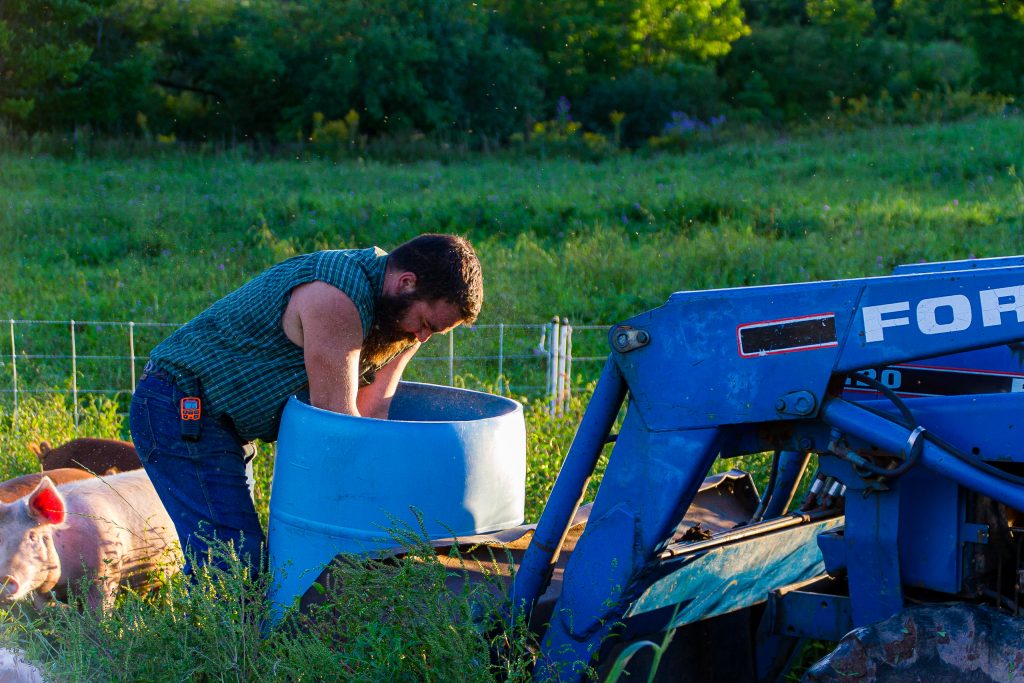 So, how does one get into homesteading if you don't have any experience with it? The big thing is, to take it slow. Raising animals requires building infrastructure and dealing with living animals, weather, and predators. There's a huge learning curve that usually takes years. So don't try to do everything at once. Start slow and work into it. Get good at raising chickens before getting a pig. Likewise get proficient at keeping a few pigs or goats before adding a milk cow. As you learn how farm animals behave and what is required to manage them, you will become more confident with keeping larger animals.
If you try to do everything at once… chickens, pigs, beef cows, milk cows… you're going to be overwhelmed. So take it slow, start with some chickens, and work up from there.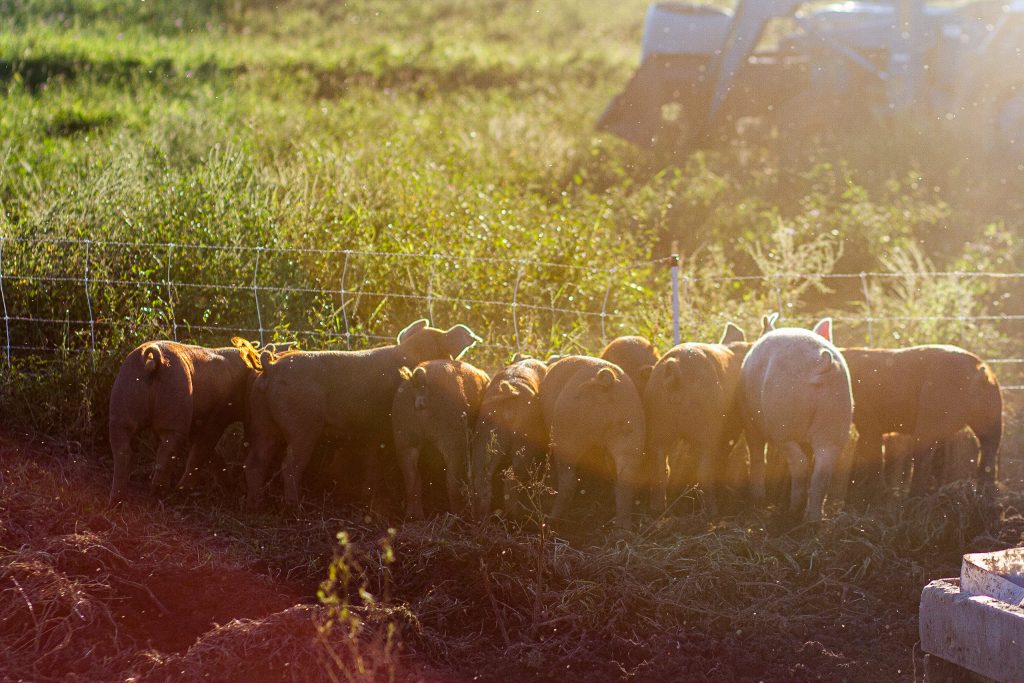 As you build your homestead there are a few things you should strive for.
Functionality
Remember, you are growing food to feed your family. While we do want to properly care for our animals, we also want to keep our costs down as much as possible. The goal is to grow the best food we can at a very affordable price. Don't let money be your go to solution for everything. When faced with a project or a problem, challenge yourself to think of solutions that don't require spending money.
Animal housing and infrastructure should be primarily about function, not looks. The chicken coop needs to keep the chickens comfortably out of the elements, give them a clean place to lay eggs, and keep the predators away. You can have an attractive chicken coop, just figure out how to do it without spending a boat load of money. If your homegrown eggs are costing you $50 per dozen, you probably overbuilt your chicken coop.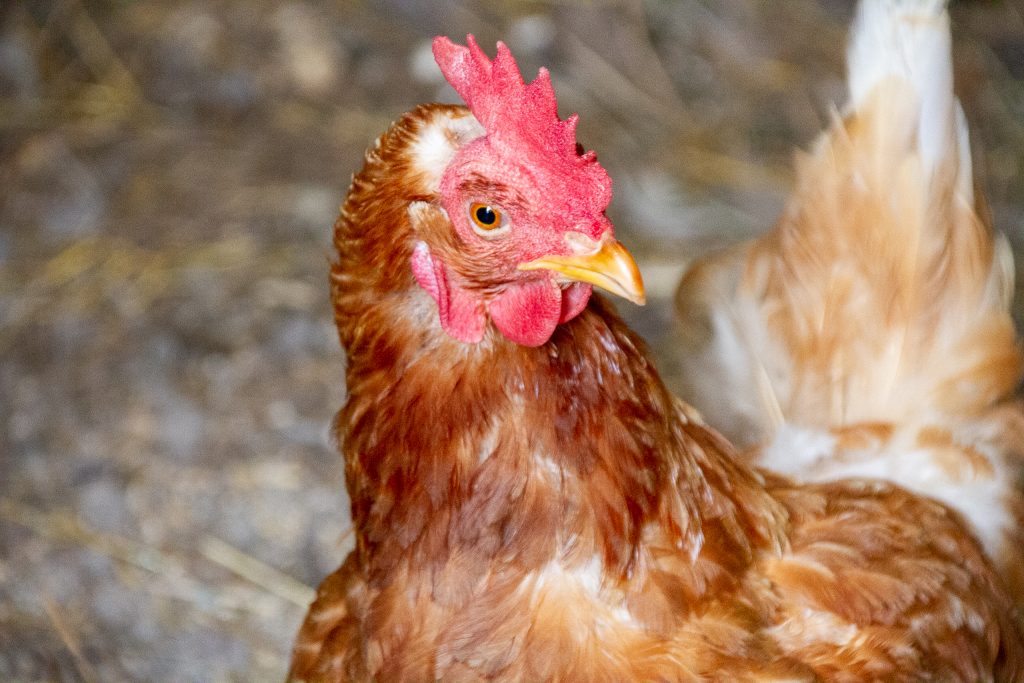 Efficiency
If you just got into homesteading, You're probably still working a full time job. That means everything you do needs to be efficient. Daily chores should be under an hour per day. Right now I have 11 cows, 1 milk cow, 5 pigs, 70 chickens, and 3 sheep. My daily chores usually take 45 minutes. Mostly this boils down to just a few things.
Sturdy reliable fencing, You don't want to be chasing animals that escaped. Good fencing is a must and it doesn't have to be expensive. Accessible water. Hauling water is a pain and very time consuming. Black plastic pipe is cheap. Run some over the ground to where you need and pump the water instead of carrying it. During the winter, keep the animals close to a central watering point so you don't have to carry buckets very far. Automatic feeders and waterers are a must. There's tons of options out there but the main thing is to always have clean fresh water available to your critters.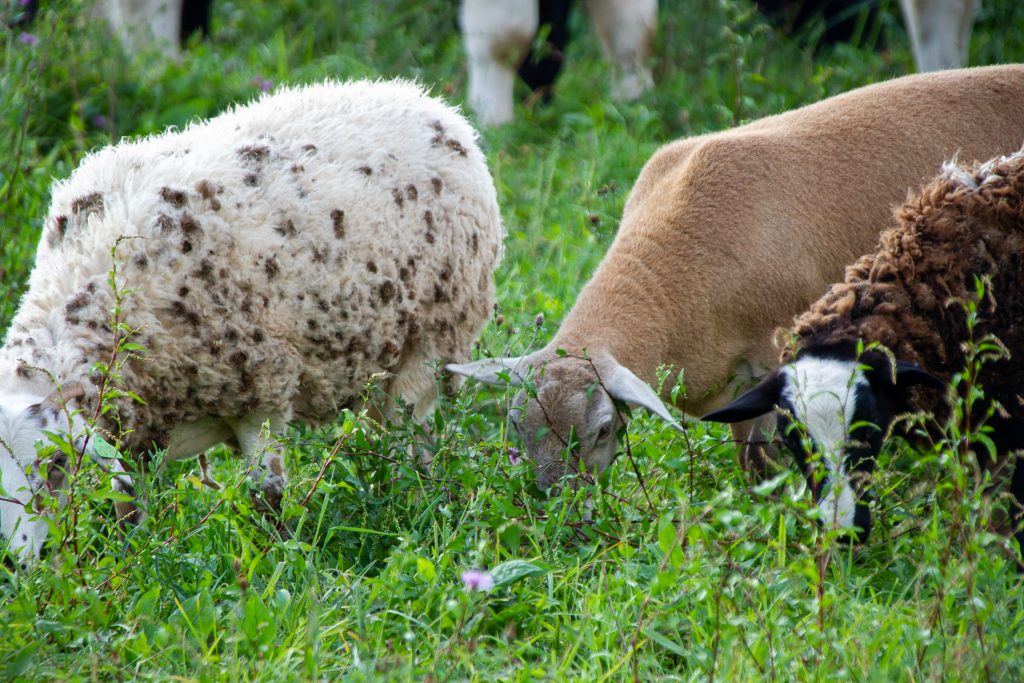 For Chickens I like the Poultry Bell waterers. They can be gravity fed from a 5 gallon bucket with a float valve filling up the bucket. All you have to do is check daily to make sure the water is flowing into the waterer. For pigs I like the Brower 85gallon field drinker. The weight of a full tank keeps the pigs from tipping it over and a float valve keeps it full.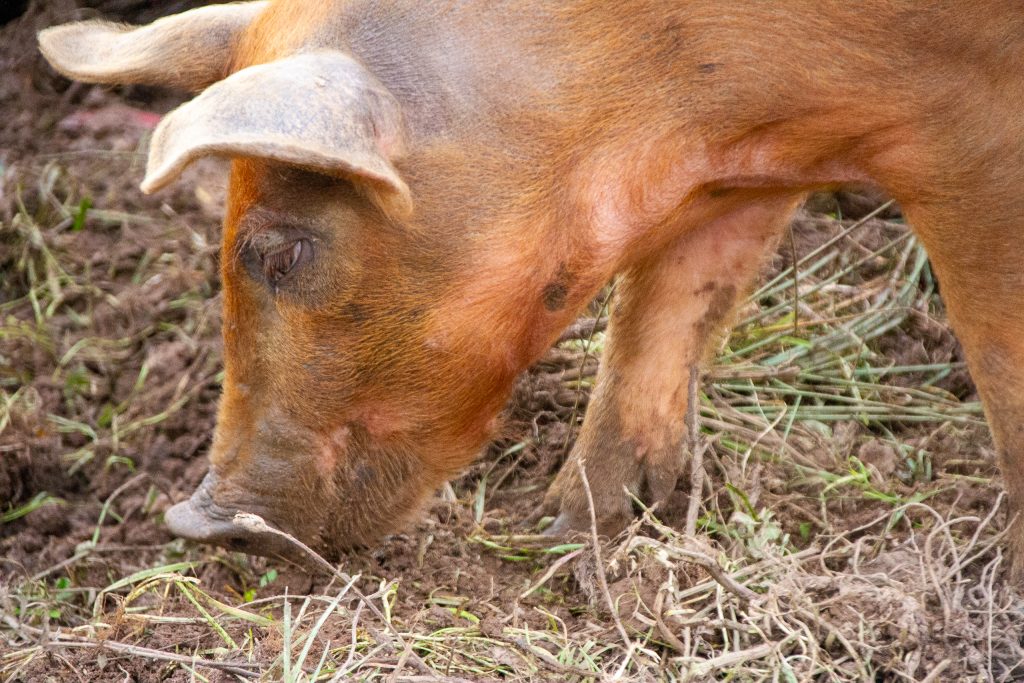 If all you have to do is collect eggs, add a little dry bedding here and there, do a walk by inspection to ensure feeders and waterers are working properly, then your daily chores won't take hardly any time. Occasionally you'll have to clean out the coop or load pigs to go to the butcher, but your daily chores will be minimal.
Forgiveness
Don't get discouraged when stuff happens. Things will go wrong from time to time. You're dealing with living animals, nature, weather, and seasons. A Pine Marten will massacre your chickens, your sheep will get out and eat your garden, drought will dry up your pastures. Whether your toddler steps on a chick, or your goat gives birth to stillborn kids, don't let the emotions overwhelm you. Life and death is all part of homesteading. Take a moment to ponder what happened, learn from it, and move on. After all, the other critters on the farm still need tending to. Just pray that God would give you the wisdom to learn, prosper, and crush despite the challenges.
Homesteading is about continually building, refining, getting more efficient and more self-sufficient. It's the journey that makes it so much fun. Enjoy the building process as you build your homestead.