Classical Learner Launches New Homeschools Connected Portal
We are pleased to report that Classical Learner has launched a new Homeschools Connected members portal.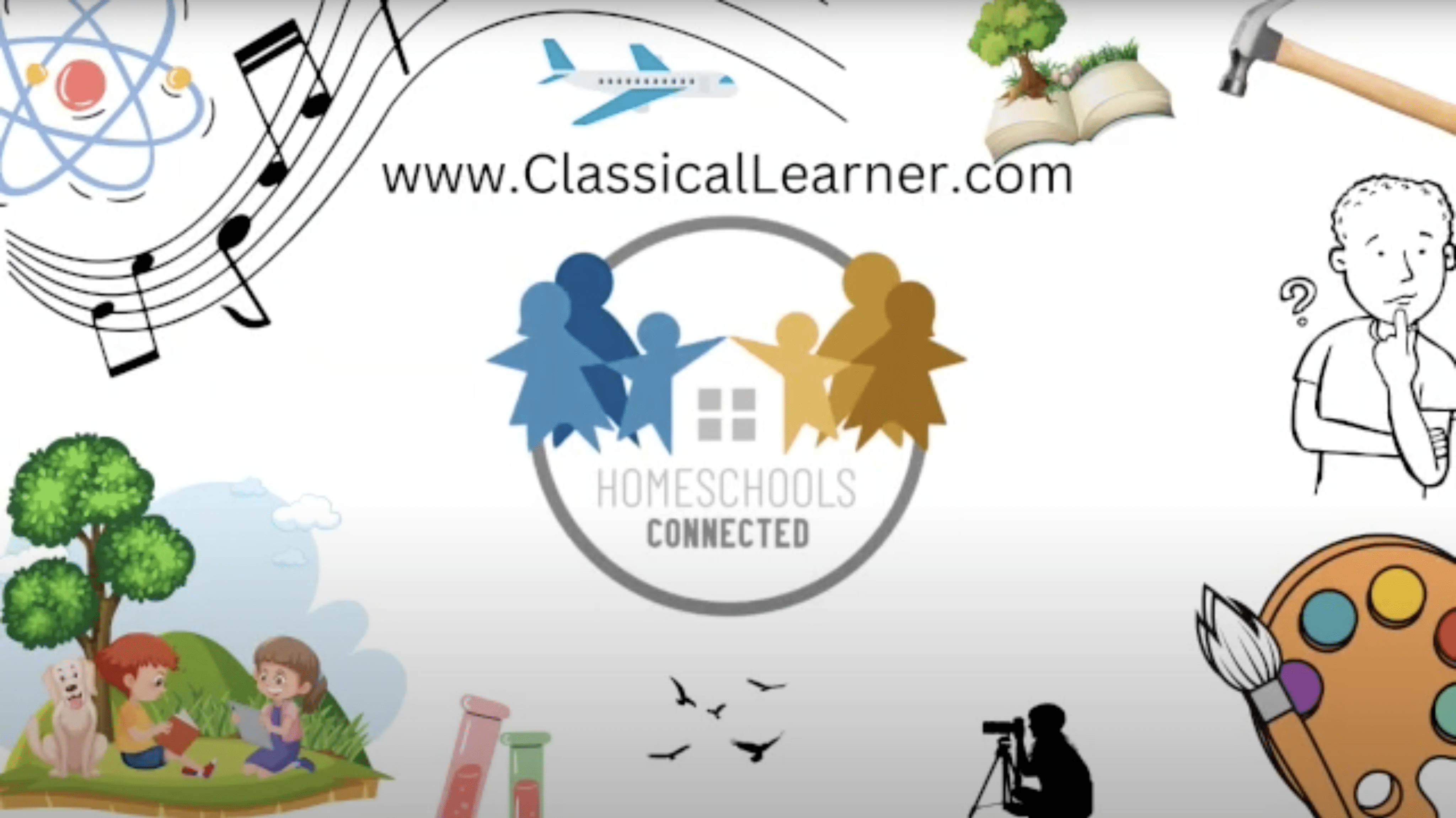 Homeschool consultant and author Brett Pike started the company Classical Learner. Brett started this path to top-tier Homeschool services by offering consultation to homeschool parents to help sculpt and nurture Homeschool programs for families just starting their journey.
He began to post videos online that went viral, talking about the issues with the public school system as well as various subjects and methods for implementing a Homeschool education.
Brett's philosophy focuses on critical thinking over memorization, stacking skills, and getting Children Entrepreneurial experience in the real world.
He attests to utilizing a child's passion for stacking skills leading to entrepreneurship.
For example, at the most recent Beartaria Times festival, he talked about a child passionate about photography. Parents can nurture that skill into the experience needed to start a business and then stack additional skills such as marketing, web design, graphic design, sales, and more.
His online presence is multiplying with his unique ability to design lesson plans that bring education into the real world.
Instead of just learning math, he encourages reinforcing that math with living practice.
Want to know the area of a rectangle?
Make a garden box and reinforce those math skills, along with carpentry!
His methodology and philosophy are highly sought after as the go-to Homeschool program for parents wanting to nurture their children's education with real-world skills and entrepreneurship.
Classical Learner launched Homeschools Connected in 2021. He brought together Homeschool families across the U.S. into a private discord where they could connect with other local families and access his courses and daily lesson plans.
His company's growth brought strategic reinvestment in the areas his members hoped for improvement.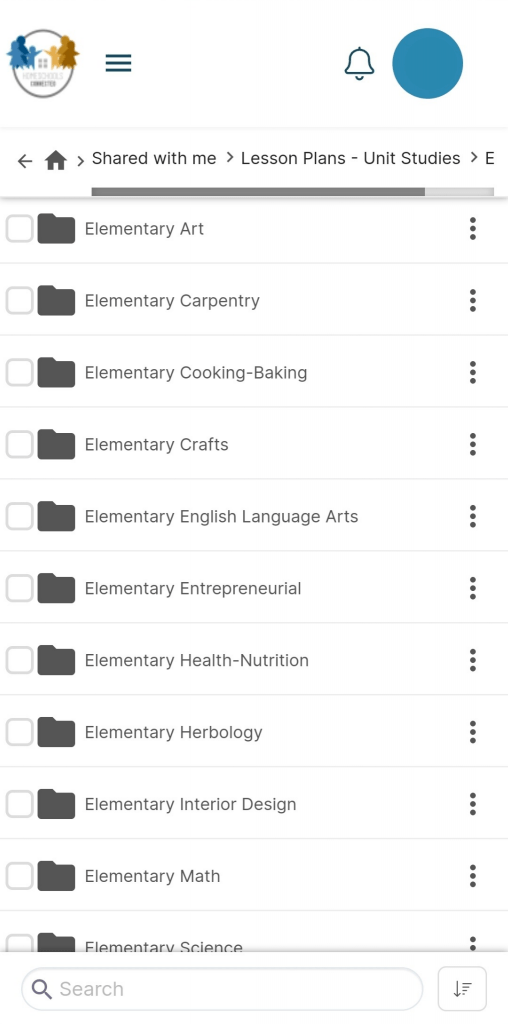 To better cater to a more productive user experience Classical Learner launched the Homeschools Connected portal that will allow members to navigate a clean, user-friendly design to better experience courses and well-organized lesson plans.
"The launching of the Homeschools Connected platform is a special achievement because its creation is the result of our initial members' belief in me… and their support which made investing in the platform possible. Building Homeschools Connected on discord was a good start, but it wasn't the right platform for the full curriculum we are building now. The new Homeschools Connected portal is organized, easy to navigate, and will allow us to expand in previously unimaginable ways. These achievements are what winning looks like; it's about building parallel systems so that parents, children, and good people don't have to rely on the beast system."

Brett Pike
We are incredibly happy for Brett and Classical Learner!
Many of our members on The Beartaria Times App are also members of his program. We believe in his vision and love seeing his success.
We encourage all Homeschool parents to try it and join his Homeschools Connected Community. We can only see him grow and continue to offer highly valuable products and services in the future.
The Beartaria Times Partners with Classical Learner
Beartaria Times is proud to announce we have partnered with Classical Learner Homeschool Company!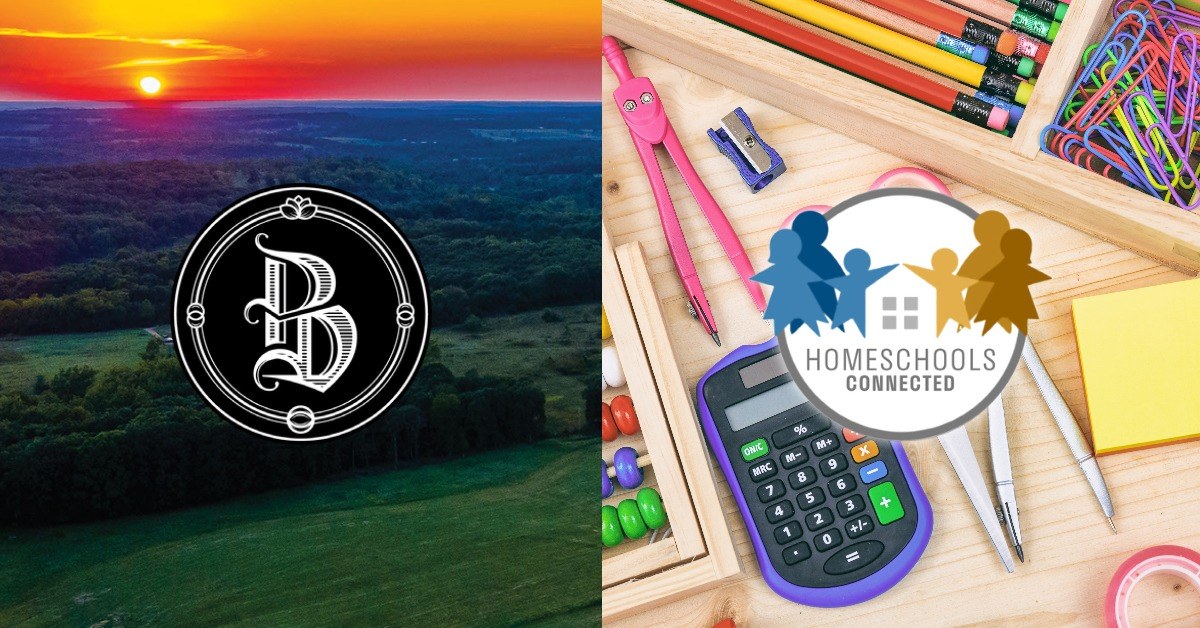 Classical Learner and The Beartaria Times have partnered to bring more community value! This partnership will allow anyone who signs up with ClassicalLearner.com/Beartaria an exclusive three-day free trial of Homeschools Connected and will be supporting The Beartaria Times!

"Classical Learner is a company born in Beartaria, education by Bears for Bear cubs. Many homeschool companies do a great job, but only one operates in synchronicity with the spirit of Beartaria. It has always been my goal to turn Cubs into Bears, and this new partnership moves all of us much closer to making that dream a reality."

Brett Pike – Classical Learner Bear – President of Classical Learner
When you become a member of Classical Learner's Homeschools Connected via ClassicalLearner.com/Beartaria, you not only gain access to the curriculum, the courses and the homeschool network, but you help fund Beartaria Times. Your support of Classical Learner assists in the development of new and relevant courses and resources, that all of our children will benefit from over the next decade. Beartaria truly is a hill to grow on.
We have always supported Classical Learner and are excited to launch this partnership! We hope that our ongoing support contributes to all the amazing things Brett is doing with classical Learner!
We will keep our readers posted with new developments coming from Classical Learner and Homeschools Connected!
New Product Announcement From Ferrell Custom Wood Designs
We have combined our passion for music with my Dad's passion for woodworking to bring you our exciting new product, Wooden Cell Phone Amplifiers, that require no power!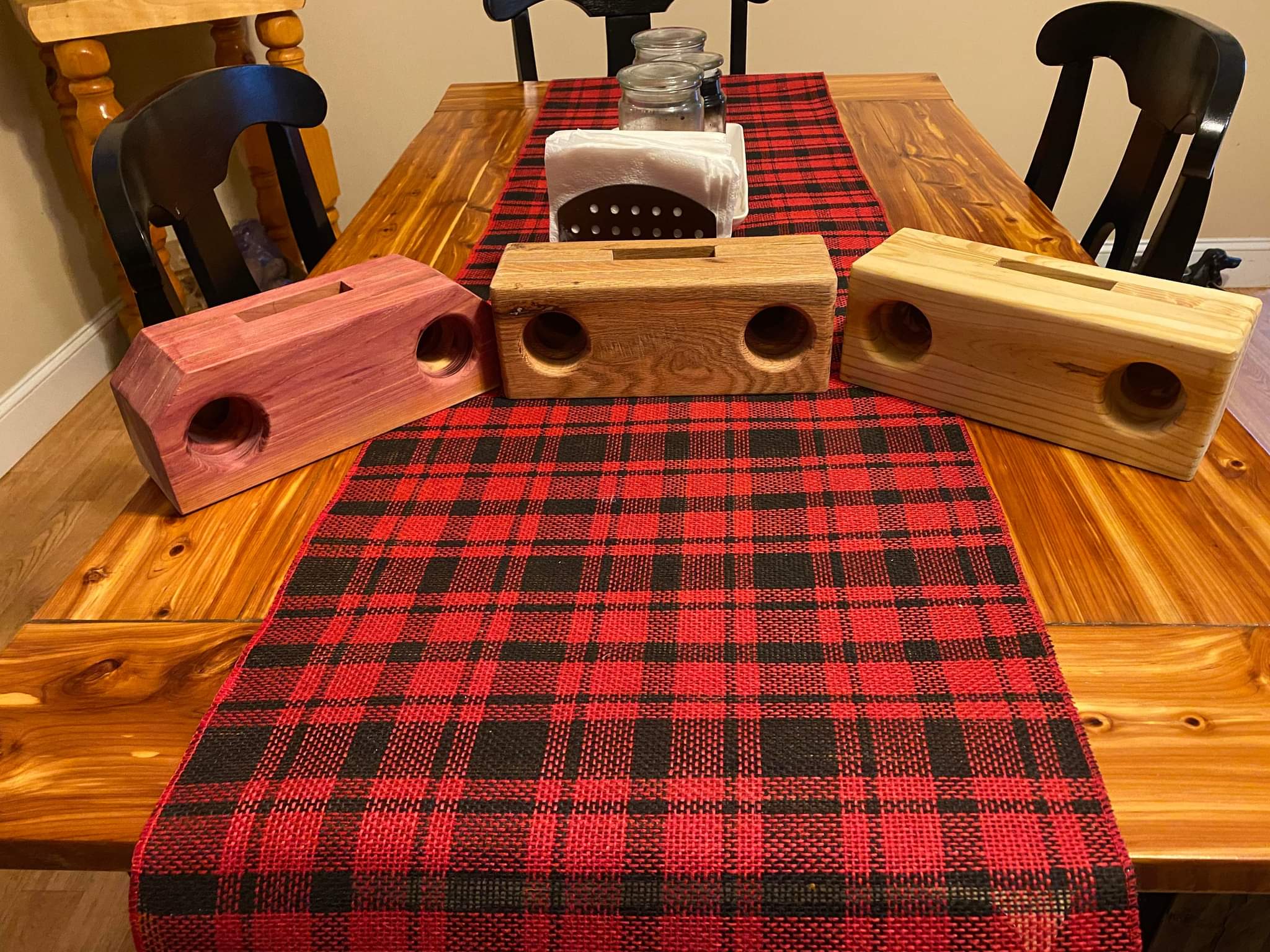 Hobbit Bear here from Ferrell Custom Wood Designs. We have combined our passion for music with my Dad's passion for woodworking to bring you our exciting new product, Wooden Cell Phone Amplifiers, that require no power! They come in different selections of pine, cedar, and oak for various acoustic tone options. So you can amplify your favorite music or podcast, and custom fit any cell phone to boost your sound on the go, at family picnics, in your garden, or your work area. Just drop your cell phone in the holder, crank up the volume on your phone and enjoy your favorite music or podcast.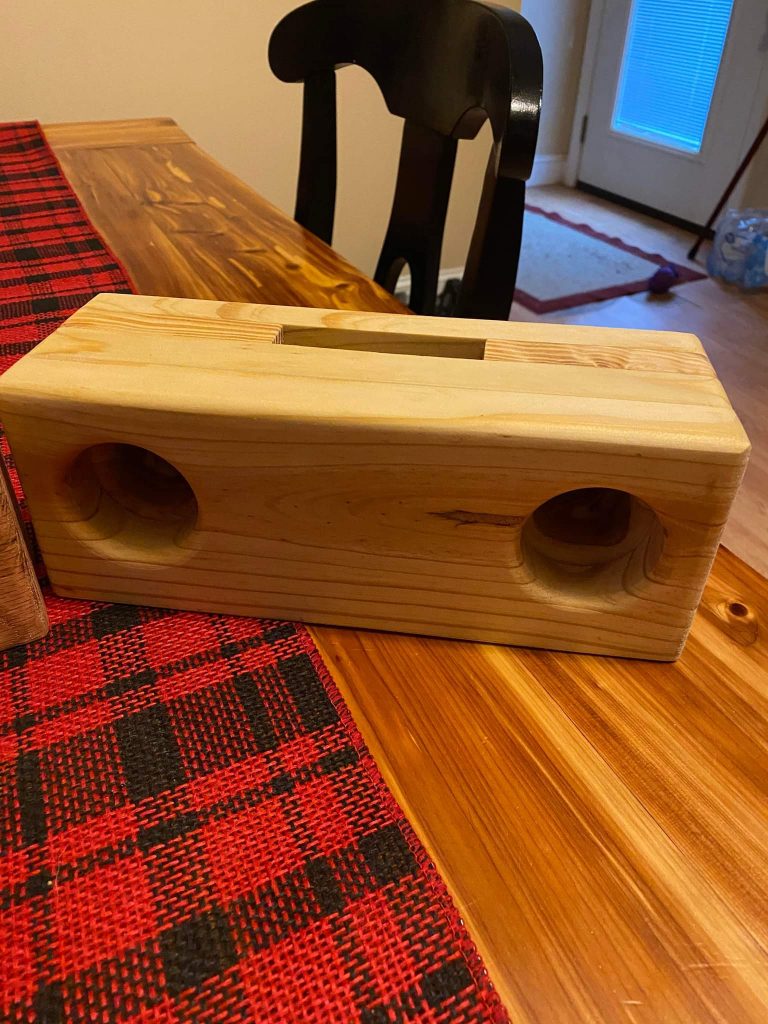 Please message me on The Beartaria Times App @Thehobbitbear to get yours today. It's easy to ship and affordable at only $60, with shipping straight to the comfort of your home. Keep up with all my latest products and music on BTA page as well.
I want to thank you all for your support and, as always, onward to Beartaria!!!
Too Many Mittens
My mom has always loved seeing her children be creative, so she was thrilled when I showed interest in learning how to make mittens. So, in 2016, she taught me how to make wool sweater mittens.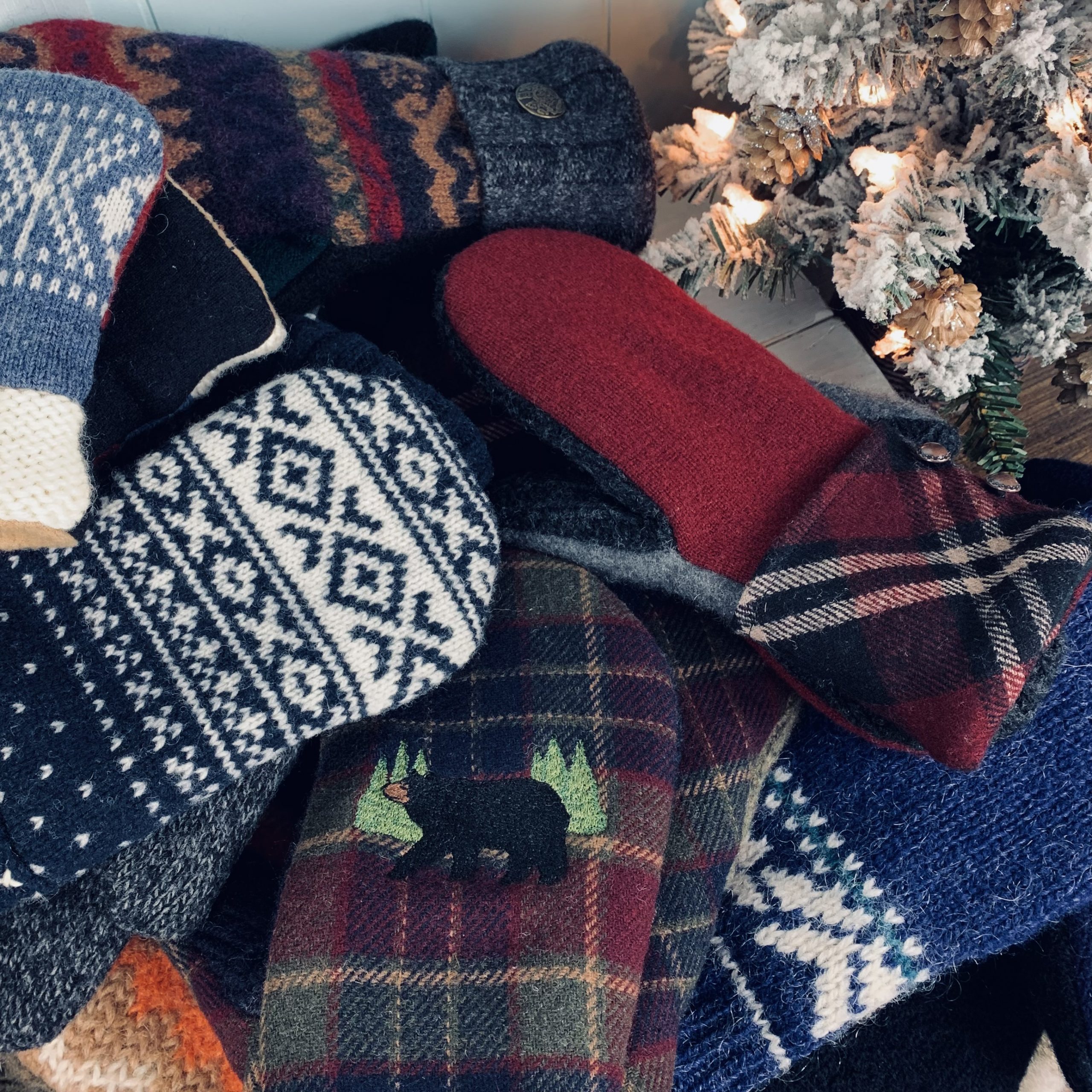 By: Charity (@trailerparkgirl on BTA)
My mom started making wool sweater mittens sometime around 2014. She got the idea from visiting a local Mennonite-owned store. She found patterns online and started out just making them for the family. We're a family of ten, so there are plenty of us to make mittens for.
In 2015, at eighteen, I became her right-hand businesswoman and began photographing her mittens and selling them on Etsy. My younger sister, Madeline, drew the mitten in the shop logo.
My mom called her shop "Too Many Mittens." She may or may not have gotten the idea for the name from the 1958 children's book "Too Many Mittens."
It's one of a few books she remembers from her childhood. My mom grew up in the Upper Peninsula of Michigan, and the story takes place in Michigan.
My mom has always loved seeing her children be creative, so she was thrilled when I showed interest in learning how to make mittens. So, in 2016, she taught me how to make wool sweater mittens. I found them to be pretty simple to make. Very fun, too. I already had some experience with sewing, so it didn't take long to get the hang of mitten-making. The excitement of pairing different wool sweater fabrics together and adding cool buttons to the cuffs was enough to get me hooked.
We make the mittens out of wool sweaters from thrift shops. And we line the mittens with fleece. My mom and I have had a blast sifting through thrift shop clothes racks in search of funky wool sweaters. We've gone through hundreds of wool sweaters in the past several years. Sometimes I see a sweater that I love so much that I'm tempted to keep it for myself to wear. But then I think, "Nah, that'll make some really cool mittens."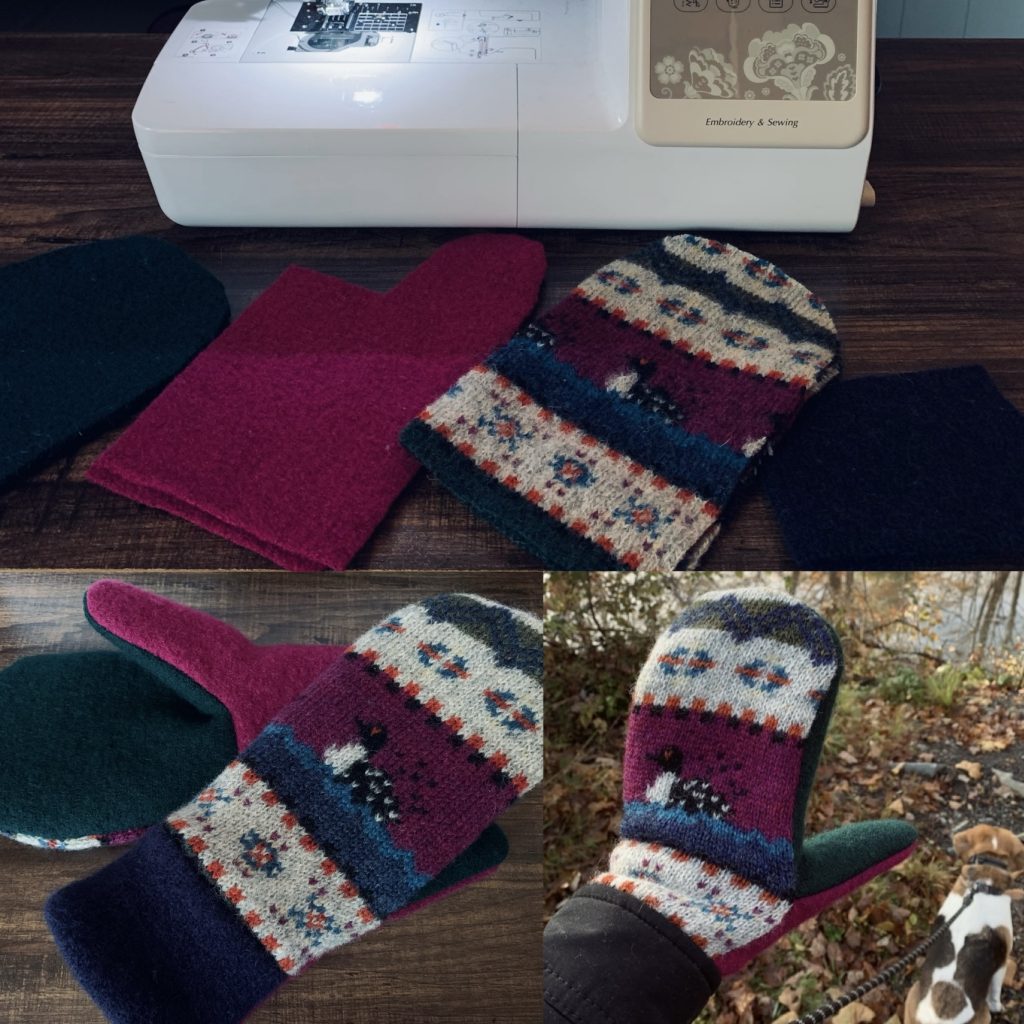 A few years ago, I invested in an embroidery sewing machine and lots of machine-embroidery thread. It's been lots of fun to play around with different designs on mittens. They really give mittens extra character. The machine was definitely worth it. And it was fairly affordable. I use a Brother SE625.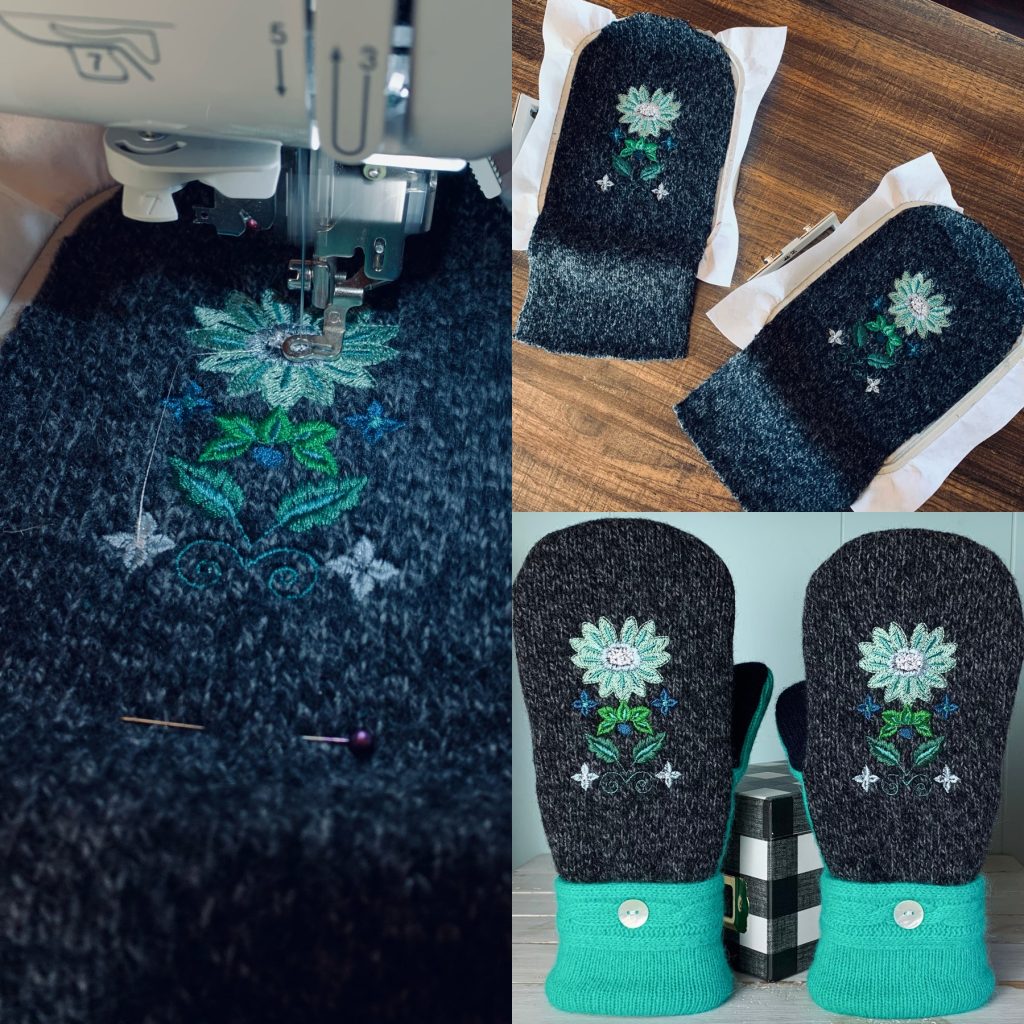 Now, in 2022, my mom is far too busy for making mittens. She's focused on helping raise some of her grandchildren. So, my mom decided to let me take over Too Many Mittens. I'm planning on adding other handcrafted goods to our shop in the future, like cold-process soap. I've been playing around with soap-making since 2018. I'm currently working on perfecting recipes. My goal is to have soap available by Spring 2023. I'm even trying to get my younger sister to design the labels for the soap. After all, it is tradition.
One day, I hope my mom will have some extra time on her hands so that she can get back into making mittens. She really enjoyed it, just like I do. Together, we have sold over 350 pairs of mittens. I'm grateful for the time we've been able to bond because of our mutual love of mitten-making. If I ever have a daughter of my own, I plan to teach her how to make wool sweater mittens and so many other wonderful things.
Visit my Etsy shop, Too Many Mittens, Here!
Bears get 15% off with the code: TRAILERPARKGIRL