September 28th 2020 Artists of the week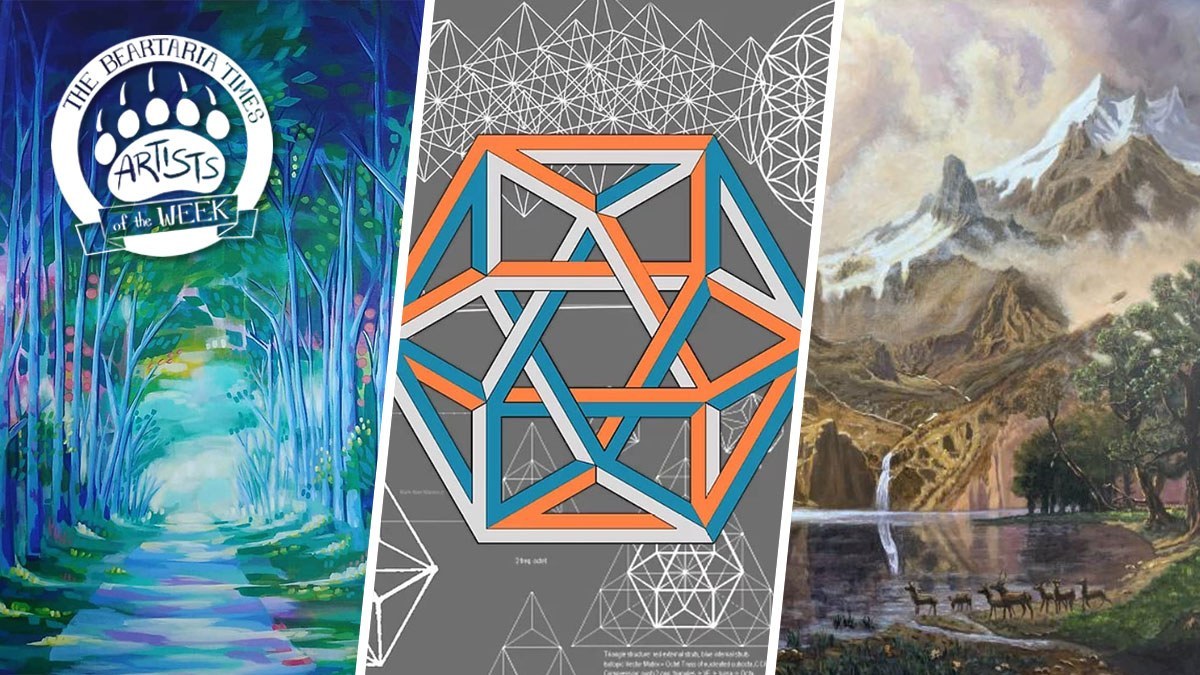 Beartarian artists and crafters, THANK YOU SO MUCH! We had so many great artists share their work this past week and it was a pleasure to see. Your work is inspiring and we are thankful that you chose to share your creations with us. Please continue to share your arts and crafts with us for a chance to be featured each week here, at Beartaria Times!
Please send all Artists of the Week submissions directly to arts@beartariatimes.com.
Below are September 28th, 2020 Artists of the week!
Ally Hill
allyhillart.com | Ally's Facebook | Ally's Instagram
I've lived in Virginia most of my life, but my Cajun roots shine through in my paintings. I've been drawing for as long as I've been able to hold a pencil, but my first desire for painting was as a young girl, when I saw the large murals decorating the buildings of my hometown of Jennings, Louisiana. It was a "spark" creating my love for painting.
Acrylic is my preferred medium – and the support of my husband, Michael, has given me the encouragement to develop my own unique, self-taught artistic style. I find that the bold and vibrant acrylics allow me to explore the energy and beauty of nature. Now living in central Virginia, I spend my days painting, gardening, and homeschooling my three young daughters. I believe that art, and the act of creation in Truth, helps to link mankind to the great Creator.
Cody Gatlin | Number12 Bear
CodyGatlin.com | Cody's Instagram
I went to Architecture School at UNC Charlotte, in North Carolina, where I grew up. After graduating in 2011 I moved to Austin, TX, mainly because it was the home of Stevie Ray Vaughan and I'm a blues guitarist behind closed doors. I eventually found a job at an Architecture firm, worked there for about 5 years, and then went out on my own and started my own business, Cody Gatlin Design, inc. I have been doing freelance design of all kinds for the past 8 years. From video editing to Mexican tile design, web design, architecture & album covers. I love sacred geometry, and since becoming a born-again Christian in 2017, the geometry of nature has been an elevated inspiration to me. Like many others, I am pursuing the homesteading lifestyle. I moved away from Texas and now spend my time between Johnson City, TN and Lincolnton, NC. A quote I try to live by is, "Strive not to be a man of success, but rather a man of value".
AJ Rhino Bear
ajrhino.com | AJ Rhino's Instagram | AJ Rhino's D-Live
I started painting in April of 2017 after a life changing moment where I hit rock bottom both literally and metaphorically. I came out of it knowing that God is real, God is good, and for some reason, He wants me to paint pretty pictures. I've been working really hard at increasing my skills and the bears have been Extremely supportive. I love this community. It's a blessing to be a part of it.
This is one of my paintings. It is a study of a famous Bierstadt painting. It is 48×36″ oil on canvas and it took me 55 days. I live streamed the entire process…well almost. The bears were encouraging me the whole way and it was a terrific experience. I learned so much doing it that my work since then is getting better and better. Then last week, I took a solo trip to yellowstone and saw with my own eyes, what mountains really look like. Time to level up again.
Anjipan | jibear
anjipan.com | Anjipan's Instagram
'Absolution' is an illustration which was created for a local art show themed, 'Horror Vacui'. Horror Vacui means 'fear of empty space', a style of artwork where the artist fills the entire plane of the piece with detail. With this painting, I opposed the very definition of the theme, while also applying it to my composition. God fills every space, with Him there is no emptiness. Therefore, we should never 'fear the empty'. Or fear at all.
Title: 'Absolution' (2019)
Size: 9×12 inches
Media: Ink and colored pencil on Bristol
Kyle S. Warren
My name's Kyle, I'm in Central Texas and a member of CTX Sleuth. My family and I are homesteaders, and I'm currently building a 1200 foot fence, with the help of some local bears. I just enjoy creating things!
Below is my submission entitled "Mister President." I painted it when I read that 12 prominent artists refused to paint the man's portrait a few years back. I sent a copy to the white house, and I got a thank you in the form of an official letter from Donny boy.
Thank you again to all of the wonderful artists who shared their art!
We look forward to seeing all the arts and crafts you send our way. Continue to create and seek the Good, the Beautiful, and the True. Onward to Beartaria!
You can find out more about the Artists of the Week here.
Sincerely,
MC-Bear
Beartaria Times Weekly Arts & Crafts Gallery 1/25/21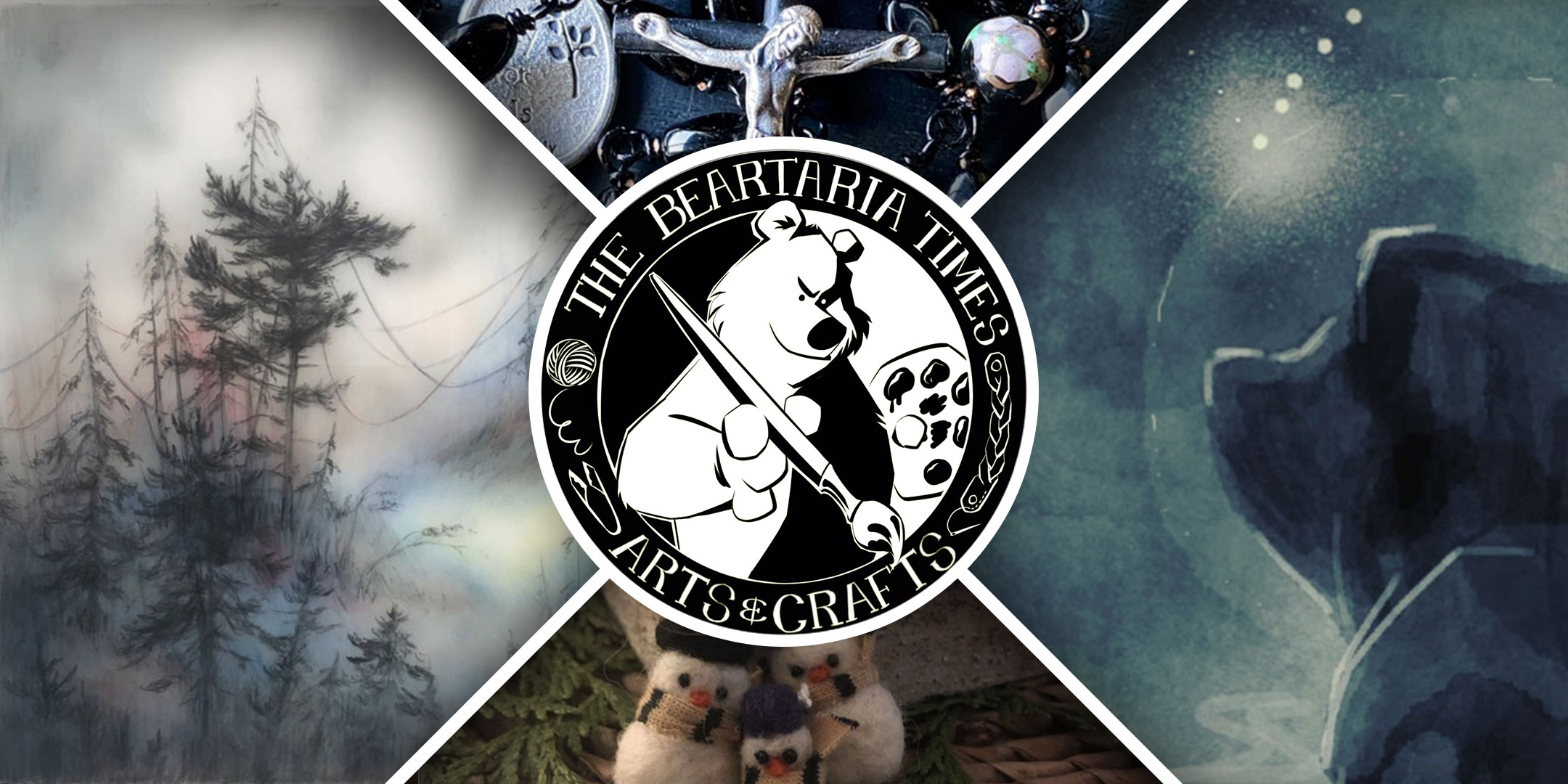 Greetings Beartarian Artists and crafters, We are starting this year of the blackjack with a powerful new gallery of creatives. The Beartaria Times App is crushing and the artists and crafters are displaying a unique set of creativity and skills. Take a look below at just a fraction of the amazing talent that is submitted through the Beartaria Times App.
Click on the gallery images to view at full proportion.
Handdrawn Bear
Harmony Bear
Holy Quail Bear
Bearing_Art
Tina MountainGoat
UvegFujoBear
PungPihPohBear
I'm continually amazed by the talent and skill that is community has to offer. I hope you continue to crush and seek the good the beautiful and the true. Onward to Beartaria!
Sincerly,
Nero
Beartaria Times App Arts & Crafts Gallery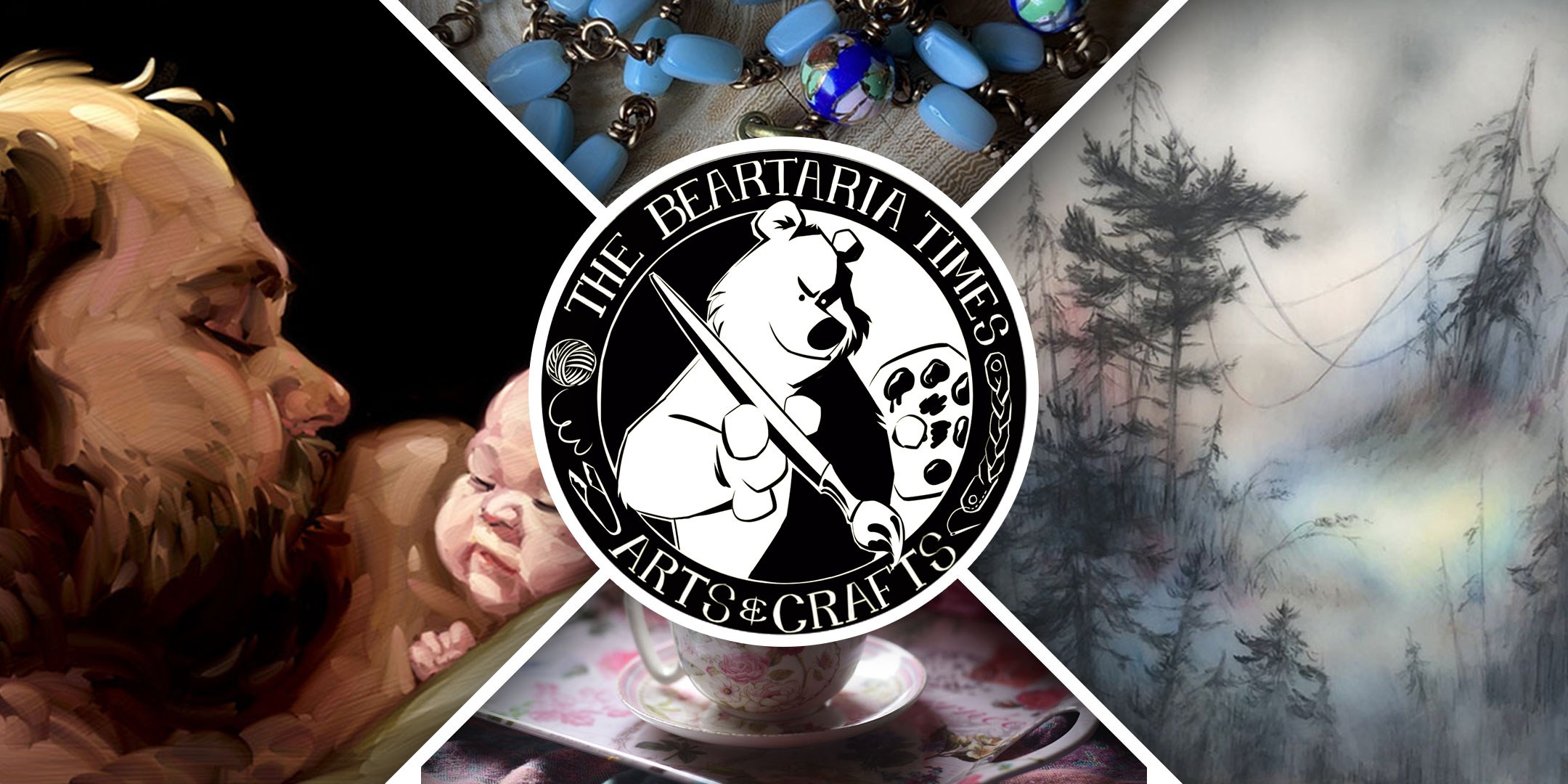 Good Day Beartarians! The Beartaria Times App is amazing and the Arts & Crafts is thriving. I'm amazed by the shear amount of talent, quality, and moral surrounding your work!
To celebrate the launch of the new Beartaria Times app and the wonderful art you all have shared, here is a gallery of just a fraction of the art shared within the past few days. I was planning on sharing every single post but due to the amazing volume of work, I could only share the first 100 posts!
Traditional & Digital Art
Craft and trade skills
Thank you all!
You're the reason why the new Beartaria Times app is so great! I hope you continue to share your arts and crafts, processes and insights!
Sincerely,
Nero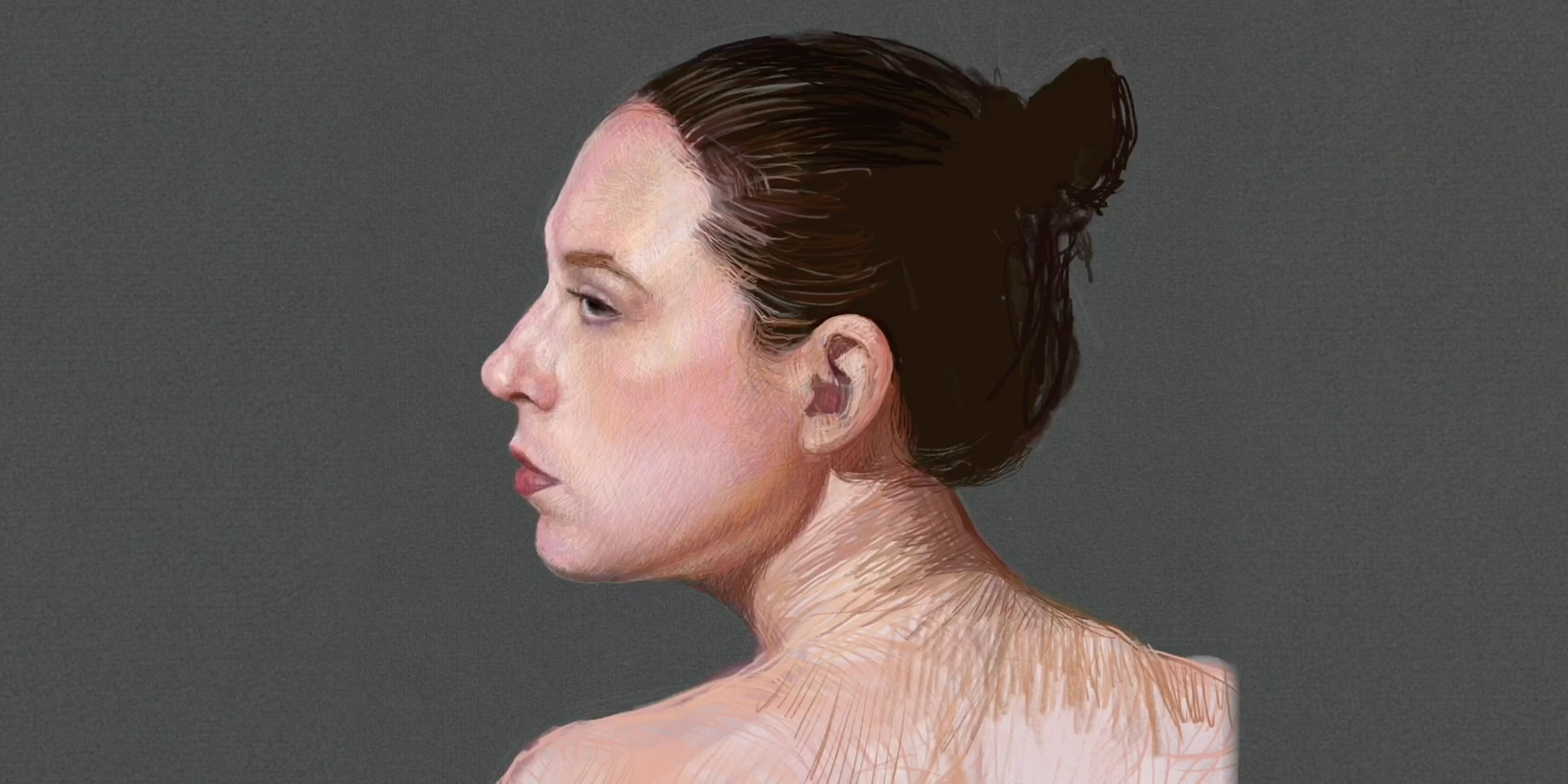 Good day, Beartarians! Today I'll lead you through a step by step guide of portraiture. In this example, I am using a hybrid of painting and drawing. I found the model on the vast ether but I encourage you to seek out your own model reference and follow along with me. I suggest referencing from an image, in profile position at first.
I've uploaded the full process video to youtube for your reference. Note that I am using an iPad and the app Procreate as my tools, but this guide can apply to traditional mediums as well.
If you would like to contribute any how-tos, guides, or simple overviews of your artistic process, please send your content directly to Arts@beartariatimes.com.
Step One: Roughing out the Shapes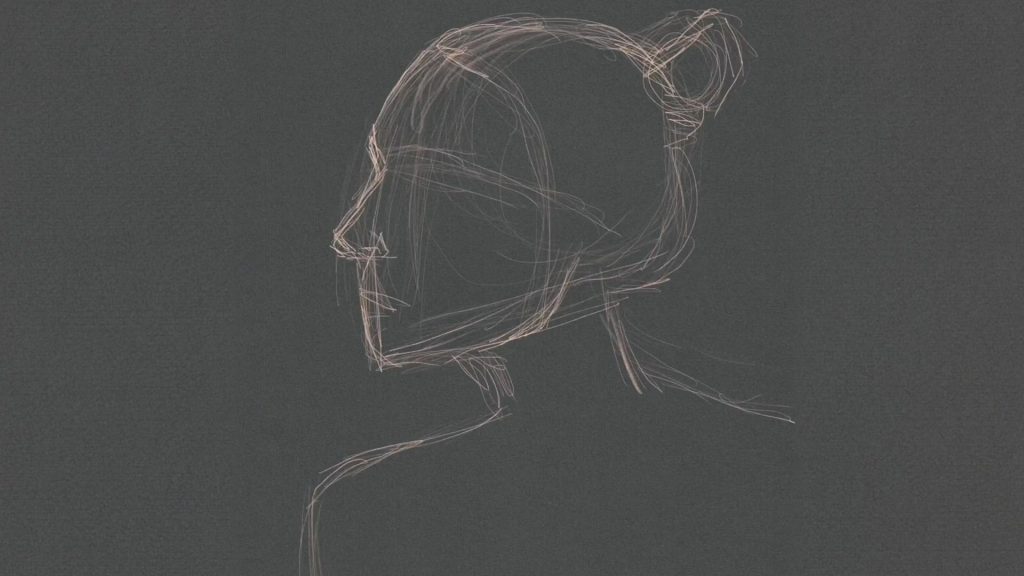 Using a light pencil, I outlined the rough profile in the middle of my canvas. I constructed the basic proportions of the head using very simple shapes. This allowed me to get a feel for the general composition as well as the proportions of the head. Keep it loose and allow your pencil to flow as you rough out your composition.
Step Two: Defining the Features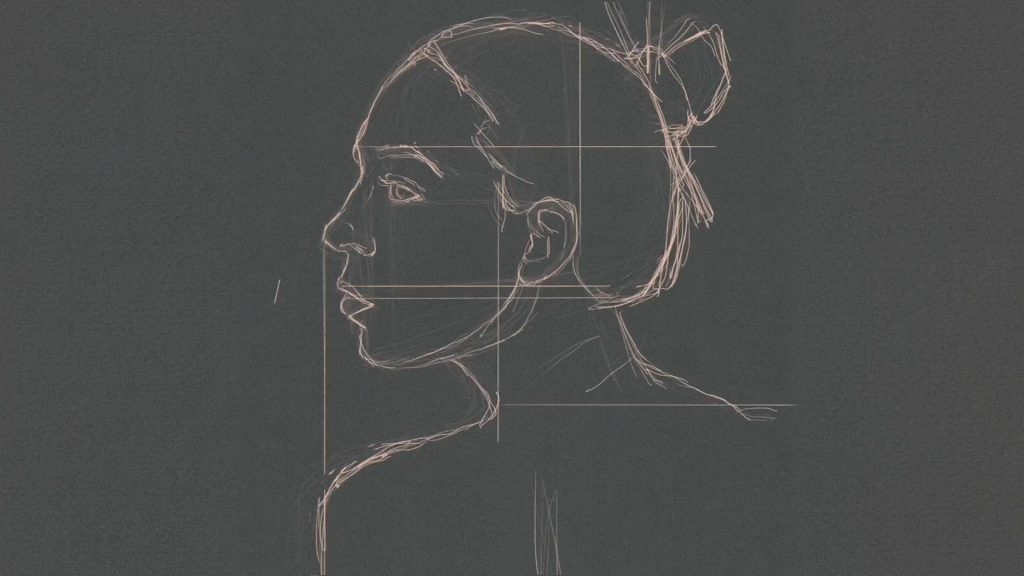 Once the general proportions were set, I started defining the facial features. Pay attention to the eyes, nose, lips, and ears. How do they exist in proximity to one another? Don't add unnecessary details or value at this point. Strictly use this stage to improve upon your shapes and align the facial features. I suggest drawing guidelines to help with placement and proportion.
Step Three: Improving Shapes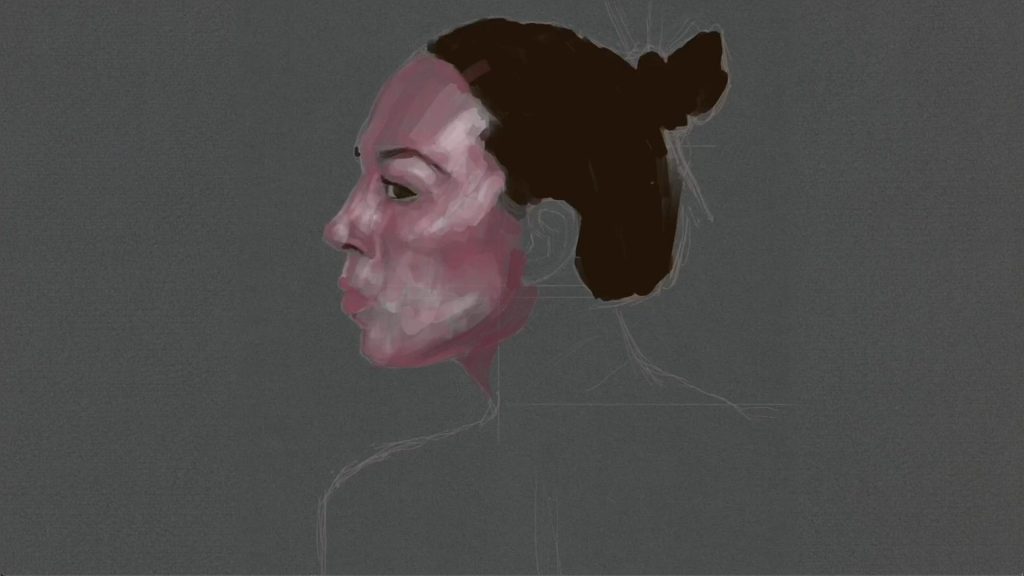 After the features were well defined, I started adding value and color to help improve the facial features. You will want to use this stage to double-check the accuracy of your proportions as well as make any large corrections to your composition. As you mass in the darks and mid-tones, you will start to recognize the individual you are referencing. Continually take a step back and make sure you are capturing the mood the individual is expressing.
Step Four: Massing in Color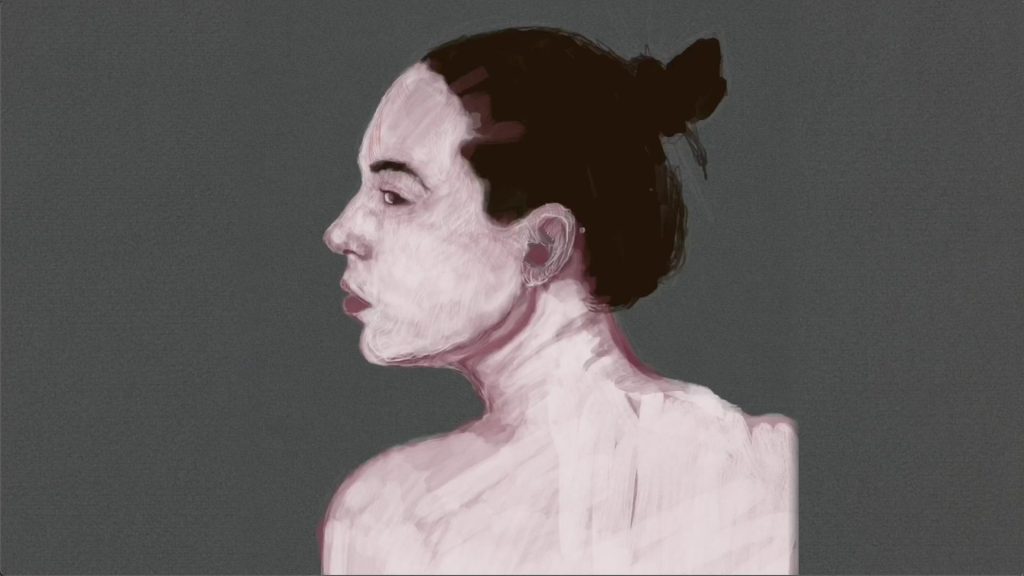 Since my canvas was dark, I massed in the lighter skin tones. This helped me to further define the facial features and provide an under base. You can use this stage to start layering in all the light to mid-tones and further contrast the darker shapes. I can't stress enough how important an under base is when it comes to painting. As you start adding flesh tones, the under base serves as a primer and adds to the vibrancy and contrast of colors on top.
Step Five: Adding Flesh Colors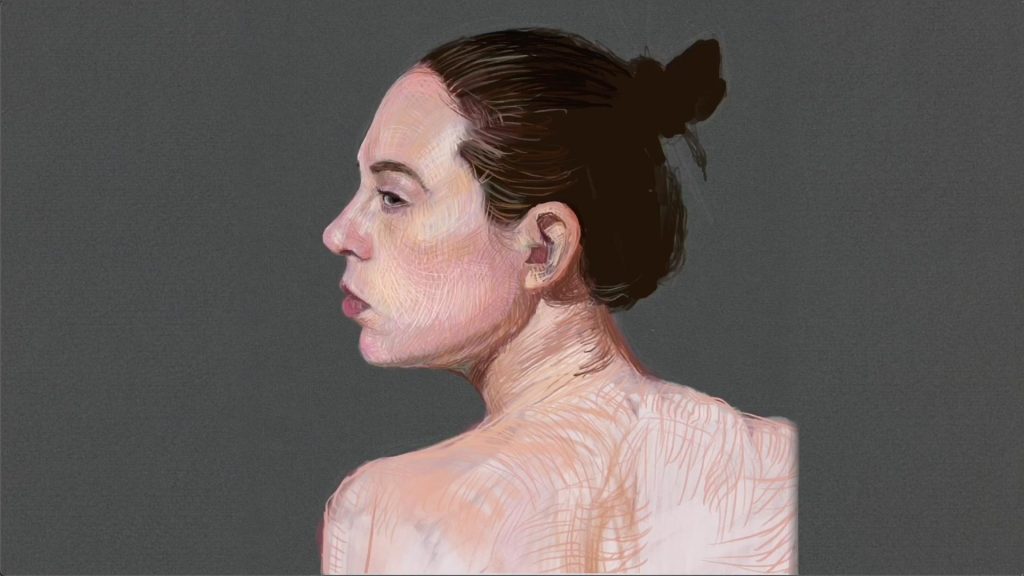 Adding flesh colors is my favorite part of the process. I added in light reds and yellows as well as a darker brown umber. As you are adding in color, continue to modify and iterate the proportions of the figure. Your own personal style can be used here so don't be afraid to experiment. I used a thinner pencil and a technique known as contour hatching.
Step Five: Developing Richer Colors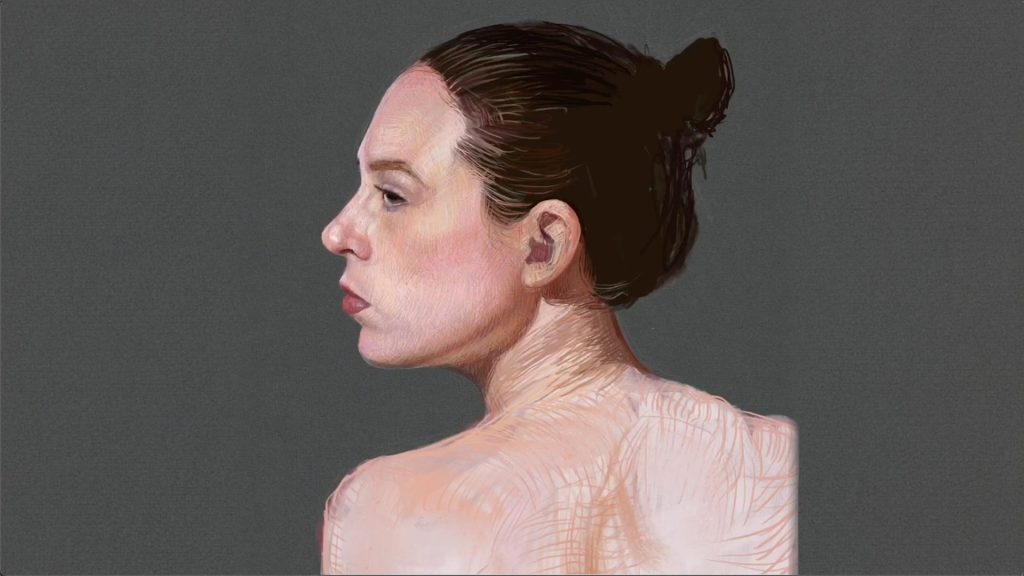 After setting up the proportions, values, and general style, I focused on developing richer colors. I was constantly improving upon the drawing by checking the proportion and alignment but it was now time to start adding in colors to elevate the final piece. Colors that you would not normally think existed in skin tones such as purples, greens, and oranges, are necessary to help bring your portrait to life. Take some time to focus on your reference, and see how these secondary colors can be applied.
Step Seven: Details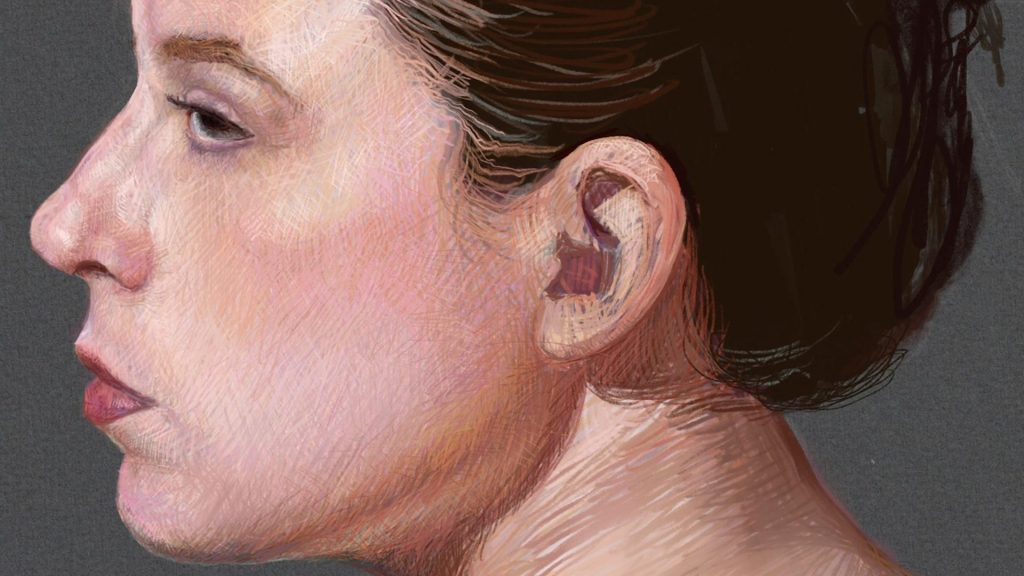 The final step in the process is deciding how much detail you would like to add for your final piece. As you move further towards the final piece, use smaller tool strokes for emphasis. In this example I chose to keep some of the areas undeveloped. This is a technique to add a focal point to your composition. I wanted the viewer to focus in on the Nose, lips, eyes, and jaw so I left the rest of the portrait less detailed.
Don't get too hung up on mistakes at this point. Practice makes perfect and no piece of art is truly finished. You have to learn when to move on to your next piece.
If you have any questions or would like to share some art with us, please reach out to us at Arts@beartariatimes.com.
Thank you,
MC-Bear (Nero)