Overcoming The Beast that is Self Doubt
How does one mitigate the self doubt felt when starting a new business venture?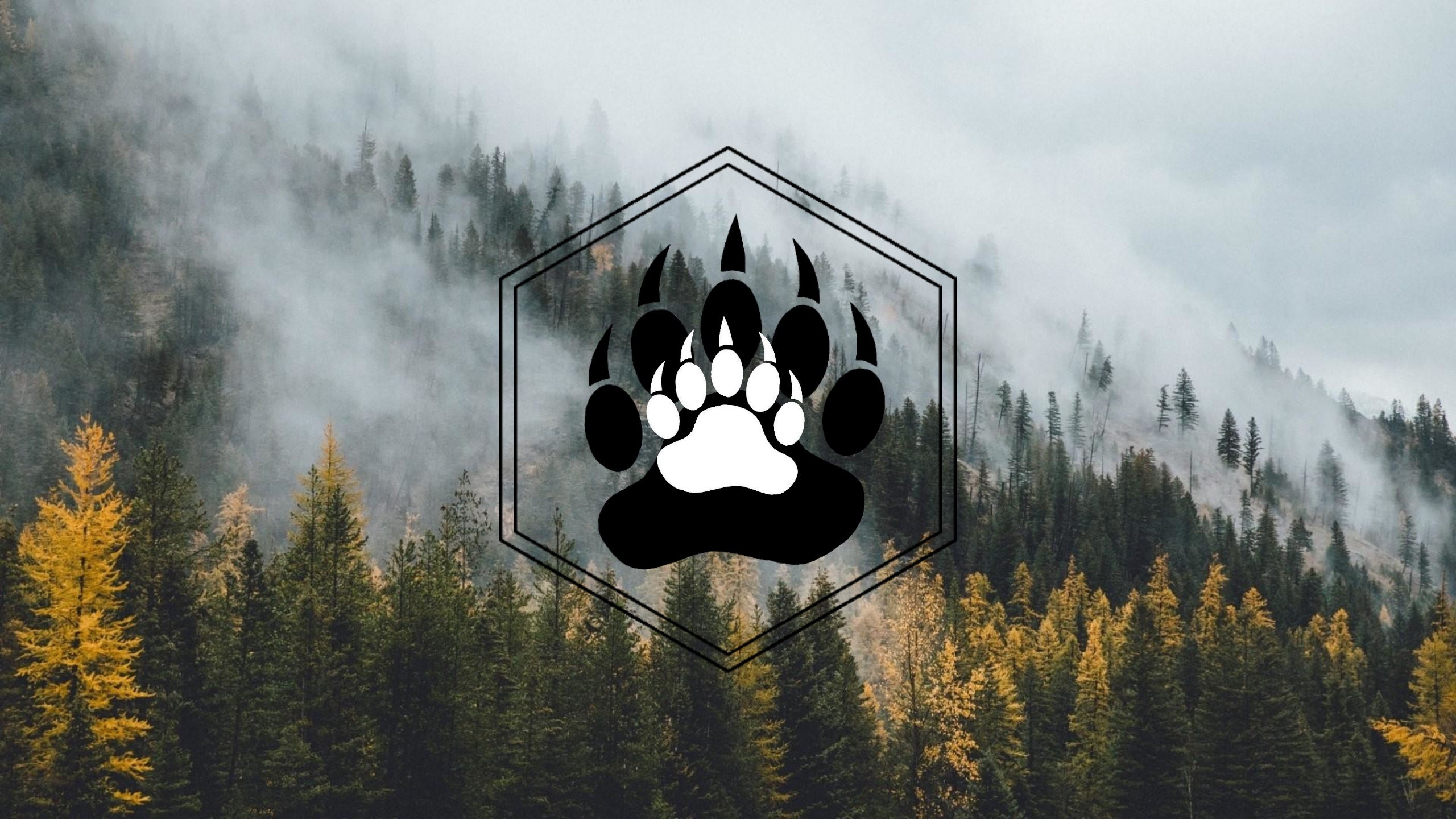 So you've decided to start a business. You've got a product or service in mind, you've got everything mapped out, and you're excited about jumping in. Those dreams of finally severing the ties with (insert company you despise working for here) finally seem within reach. And then the self doubt begins.

When deciding to start a business, many people will inevitably fall victim to the ridiculous notion that in order to succeed they must create the best product known to man, or provide the best service that anybody has ever experienced. Although striving for excellence is a great trait to have and much better than the alternative, the idea that anything but the absolute best equates to failure is inherently false, and can do a lot of damage not only to your business, but yourself as well. I fell victim to this for a brief moment upon starting my business, and I'm going to share with you all how I navigated through the torrent of thoughts and emotions which boiled up at that time.

We live in a culture today that strives for perfection. You see it everywhere you look. Filters on every single camera, app, and video sharing platform. Mega corporations constantly telling you you're not good enough, but their product will help you become better in some way. You're not cool unless you have the newest phone, which is exactly the same as last years but with a larger price tag. If you're reading this, you've probably broken through that spell and know it's all nonsense. But the spell is by design, you can get a degree in it (Marketing), it is a multi billion dollar a year industry, and it is incredibly effective. When one is bombarded with both conscious and subconscious programming which tells them they are less than adequate, it eventually seeps in to the back of your mind and will manifest later in ways which many wouldn't even correlate to the advertising.

Prior to the launch of my website, building my first product, or even knowing what it was that I was going to produce, the feelings of inadequacy crept in. And those feelings nearly stopped me from moving forward with something I was genuinely thrilled about making a reality. One day, while I was in the midst of building my shop, a thought popped into my head which both startled and unnerved me. "What are you doing all of this for? Nothing you've ever tried has worked out the way you wanted it to. You're just wasting time. You're broke, quit spending the little money you have on plywood and tools that you'll never use. Give up". And I nearly did. Were these thoughts a reflection of my woodworking ability? Absolutely not. I would consider myself a very decent woodworker by today's standards. Were they because I know nothing about business, or building a website, or how to market my products? Couldn't be that, as I did that years prior with a small business attempt making small batch beard care products. I searched for days trying to find the source of these thoughts which had taken ahold and were clinging on for dear life. Those few days were extremely trying, until I realized where it was all originating from.

I was indeed scared that I would fail miserably. And that fear was coming from the idea that I was, for some reason or another, contractually obligated to create a product that was superior to every comparable product in existence. As I think back to it now it's quite funny, but at the time it was a sincere fear.

In today's world people are starving. Starving for attention, starving for approval, starving for meaning and purpose. When one is existing in a state of mind where they're not enough, it's no far stretch of the imagination to conclude that they will prescribe that same inadequacy to every aspect of their life. I found myself falling victim to the "meaning and purpose" class of starvation. I had recently found my way home back to God, He had blessed my wife and I with a beautiful daughter, but I still felt like I was not living up to the call He put out. It is my belief that I somehow correlated the quality of the not yet decided upon products with the path God had ordained for me. As if there was a looming expectation of not only perfection, but grandeur, and anything less than that would be inexcusable. I was still tripping over cords and dropping tools on my feet while trying to build a shop, but in my head I was fighting battles against thoughts which were highly irrational.

Our daughter was around 8 months old when this happened. As a first time parent, I was enjoying every moment of this stage. She was becoming much more self aware, she was laughing hysterically, she was grabbing the spoon as it came towards her mouth because she wanted to try it herself. With each new milestone, I became more proud of her. While driving to the store one day, with a tear in my eye while thinking about how the last 8 months went by in a day, I had the revelatory realization that if I felt that much joy in my daughter for doing something as simple as holding a spoon, imagine how overjoyed God must be that I turned my entire life around, relinquishing the control all of my earthly desires had over me, and how I now want nothing more than to provide for my family. If I was that hurt when I had to use my dad voice to mildly scold my daughter when she yanked my beard harder than even the strongest man on earth could and she stuck her bottom lip out in response, how much hurt does God feel when millions of His children go down a path of conscious sin, or refuse to even attempt to live a life he would approve of? In that exact moment, I gained a much deeper understanding of God, of being a parent, of how those two are connected, and of how silly those feeling of inadequacy pertaining to business were. I didn't care if my daughter stumbled while standing, and I did not expect her to go from crawling to running the first time she stood on her own. I was elated watching her grab hold of the couch and pull with all of her might until she was standing up, smiling and scanning the room to see if we had witnessed it. God does not expect perfection from day one either. Just improvement and a desire to do good. This calmed me tremendously, and I went back into the shop with a renewed and much stronger sense of optimism.

Do I make the best cutting boards on earth? Probably not. But I don't need to, because my cutting boards are great, they're affordable for the quality you're getting, I'm very friendly with customers and those who support what I'm doing, and most importantly I'm trying and improving every day. If you're starting a construction company, there is no stipulation that you must erect the finest house that has ever been built. Just build a good house that a family will call a home. We as humans are constantly over complicating things, as a result of decades of programming. Deprogram yourself, and realize it's all nonsense. You don't have to make the best product or provide the best service. Just make something good. Try. As people are starving for the aforementioned things, they are also starving for products that are simply good, and not made 6,000 miles away, and which will not break in 3 months. And they're willing to pay a little extra for that quality. And in my experience they are delighted to support a small business here in the US who is doing just that. People are starving for service that is simply good. A short and friendly conversation with another real human being who happens to know how to fix your toilet or cut down the giant tree in your yard is not something that can be taught in marketing school.
As it turns out, you don't have to recreate the wheel in order to succeed. You just need to sell a good wheel to someone who needs one.
One more word of advice, easily observed in the wild. In nature, the male lion may seem like he's got it all, being the king. But he also has to risk his life fighting the other males who challenge him. If you desire perfection to the point of being the king of your industry, enjoy the endless lawsuits and ridiculous expectations from your customers that come with it. We recently saw many heads of the tech community testify before congress. What we didn't see is the guy quietly running a small automotive shop in the country testifying before congress.

Do not let self doubt or irrational fear stop you from trying. You did not put that self doubt inside of your head. The people who don't want you to dip into their billion dollar profits by starting your own business did. We need less mass production, and more of the masses producing.

Until next time bears. Onward!

-Woodshop Bear
The Beartaria Times Partners with Classical Learner
Beartaria Times is proud to announce we have partnered with Classical Learner Homeschool Company!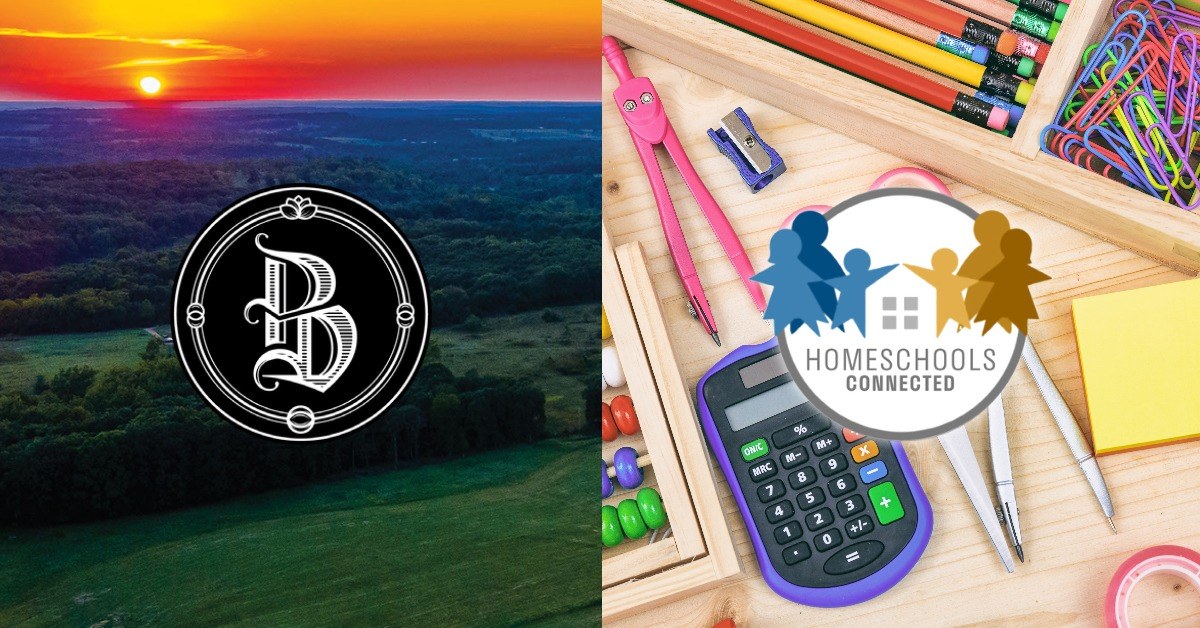 Classical Learner and The Beartaria Times have partnered to bring more community value! This partnership will allow anyone who signs up with ClassicalLearner.com/Beartaria an exclusive three-day free trial of Homeschools Connected and will be supporting The Beartaria Times!

"Classical Learner is a company born in Beartaria, education by Bears for Bear cubs. Many homeschool companies do a great job, but only one operates in synchronicity with the spirit of Beartaria. It has always been my goal to turn Cubs into Bears, and this new partnership moves all of us much closer to making that dream a reality."

Brett Pike – Classical Learner Bear – President of Classical Learner
When you become a member of Classical Learner's Homeschools Connected via ClassicalLearner.com/Beartaria, you not only gain access to the curriculum, the courses and the homeschool network, but you help fund Beartaria Times. Your support of Classical Learner assists in the development of new and relevant courses and resources, that all of our children will benefit from over the next decade. Beartaria truly is a hill to grow on.
We have always supported Classical Learner and are excited to launch this partnership! We hope that our ongoing support contributes to all the amazing things Brett is doing with classical Learner!
We will keep our readers posted with new developments coming from Classical Learner and Homeschools Connected!
Classical Learner Launches New Homeschools Connected Portal
We are pleased to report that Classical Learner has launched a new Homeschools Connected members portal.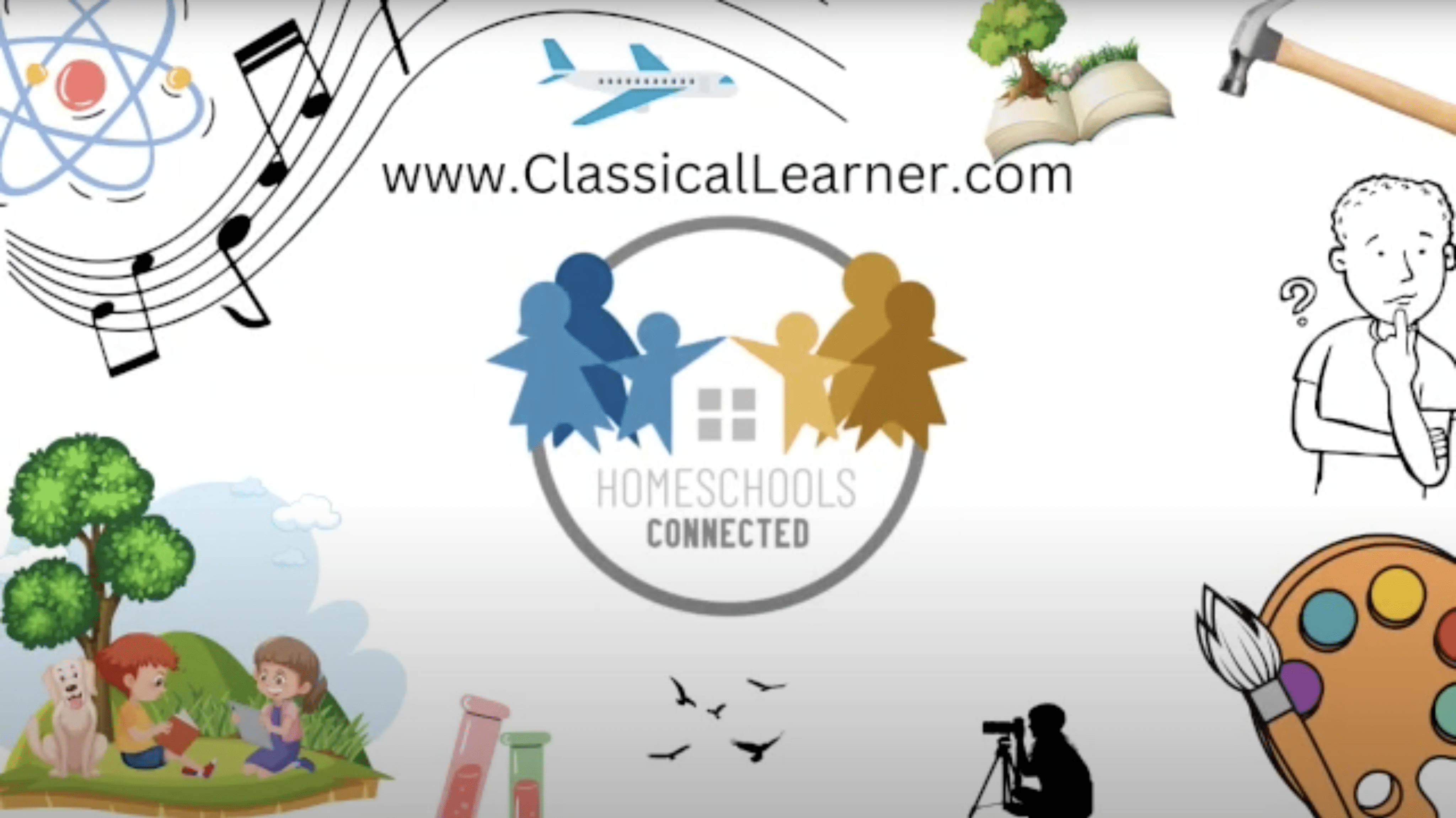 Homeschool consultant and author Brett Pike started the company Classical Learner. Brett started this path to top-tier Homeschool services by offering consultation to homeschool parents to help sculpt and nurture Homeschool programs for families just starting their journey.
He began to post videos online that went viral, talking about the issues with the public school system as well as various subjects and methods for implementing a Homeschool education.
Brett's philosophy focuses on critical thinking over memorization, stacking skills, and getting Children Entrepreneurial experience in the real world.
He attests to utilizing a child's passion for stacking skills leading to entrepreneurship.
For example, at the most recent Beartaria Times festival, he talked about a child passionate about photography. Parents can nurture that skill into the experience needed to start a business and then stack additional skills such as marketing, web design, graphic design, sales, and more.
His online presence is multiplying with his unique ability to design lesson plans that bring education into the real world.
Instead of just learning math, he encourages reinforcing that math with living practice.
Want to know the area of a rectangle?
Make a garden box and reinforce those math skills, along with carpentry!
His methodology and philosophy are highly sought after as the go-to Homeschool program for parents wanting to nurture their children's education with real-world skills and entrepreneurship.
Classical Learner launched Homeschools Connected in 2021. He brought together Homeschool families across the U.S. into a private discord where they could connect with other local families and access his courses and daily lesson plans.
His company's growth brought strategic reinvestment in the areas his members hoped for improvement.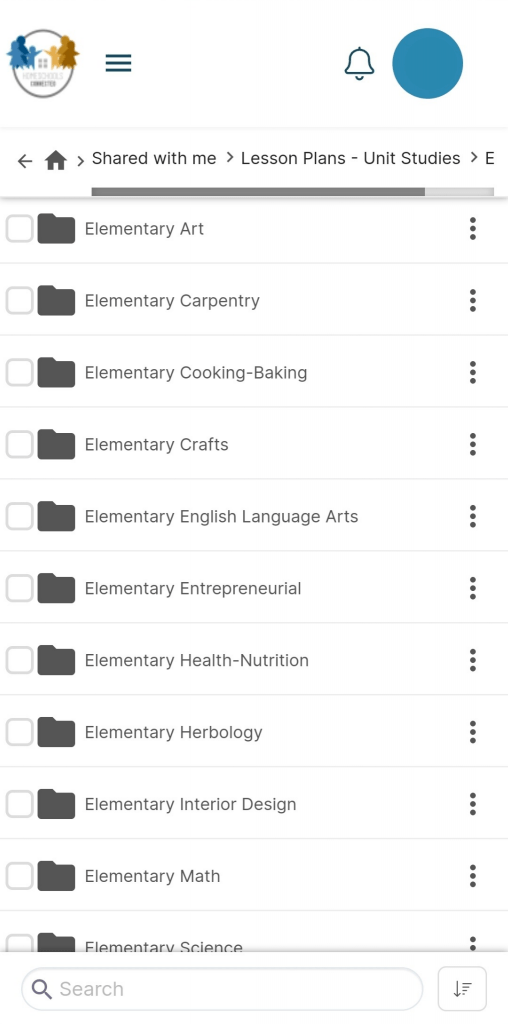 To better cater to a more productive user experience Classical Learner launched the Homeschools Connected portal that will allow members to navigate a clean, user-friendly design to better experience courses and well-organized lesson plans.
"The launching of the Homeschools Connected platform is a special achievement because its creation is the result of our initial members' belief in me… and their support which made investing in the platform possible. Building Homeschools Connected on discord was a good start, but it wasn't the right platform for the full curriculum we are building now. The new Homeschools Connected portal is organized, easy to navigate, and will allow us to expand in previously unimaginable ways. These achievements are what winning looks like; it's about building parallel systems so that parents, children, and good people don't have to rely on the beast system."

Brett Pike
We are incredibly happy for Brett and Classical Learner!
Many of our members on The Beartaria Times App are also members of his program. We believe in his vision and love seeing his success.
We encourage all Homeschool parents to try it and join his Homeschools Connected Community. We can only see him grow and continue to offer highly valuable products and services in the future.
New Product Announcement From Ferrell Custom Wood Designs
We have combined our passion for music with my Dad's passion for woodworking to bring you our exciting new product, Wooden Cell Phone Amplifiers, that require no power!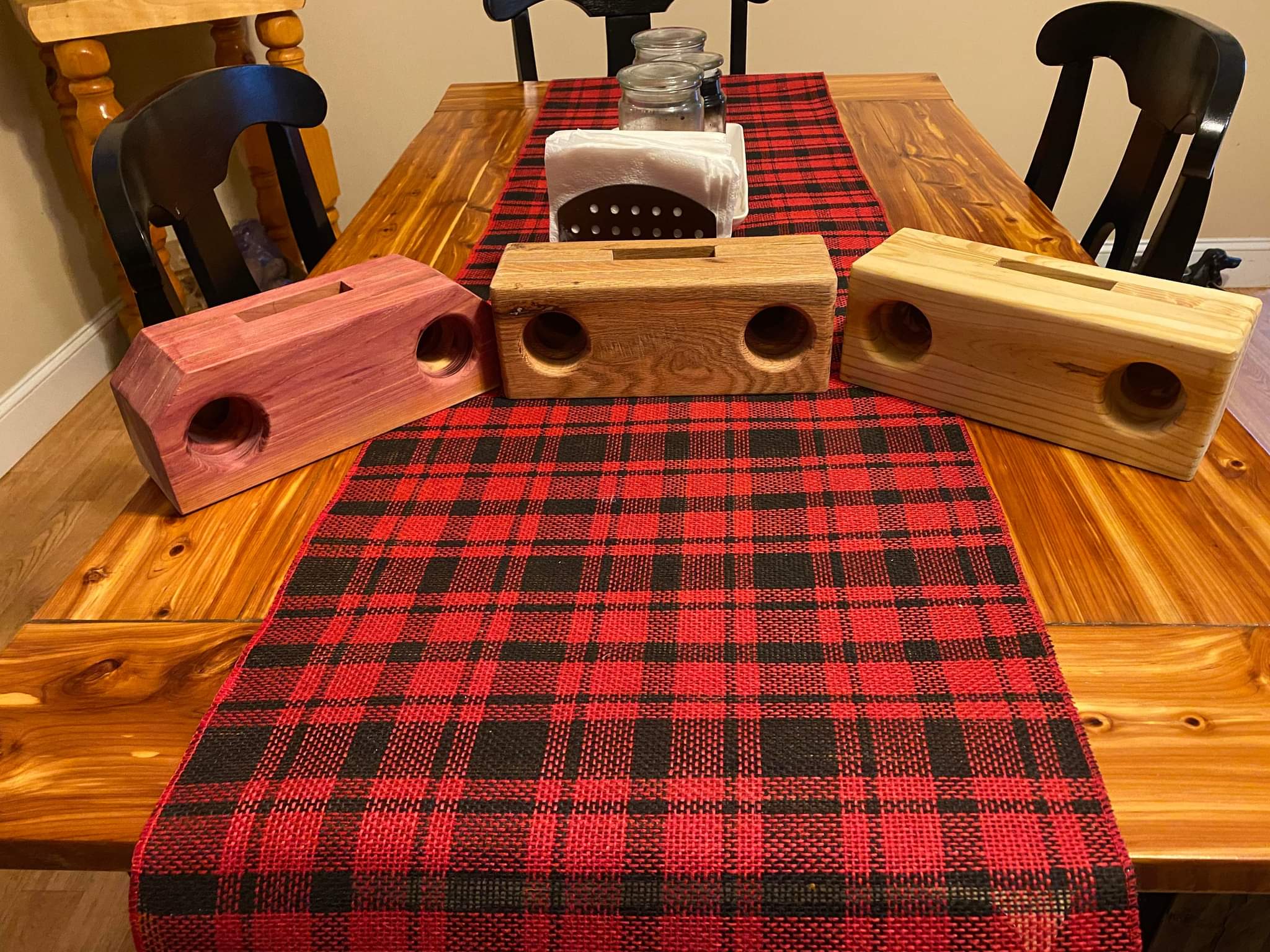 Hobbit Bear here from Ferrell Custom Wood Designs. We have combined our passion for music with my Dad's passion for woodworking to bring you our exciting new product, Wooden Cell Phone Amplifiers, that require no power! They come in different selections of pine, cedar, and oak for various acoustic tone options. So you can amplify your favorite music or podcast, and custom fit any cell phone to boost your sound on the go, at family picnics, in your garden, or your work area. Just drop your cell phone in the holder, crank up the volume on your phone and enjoy your favorite music or podcast.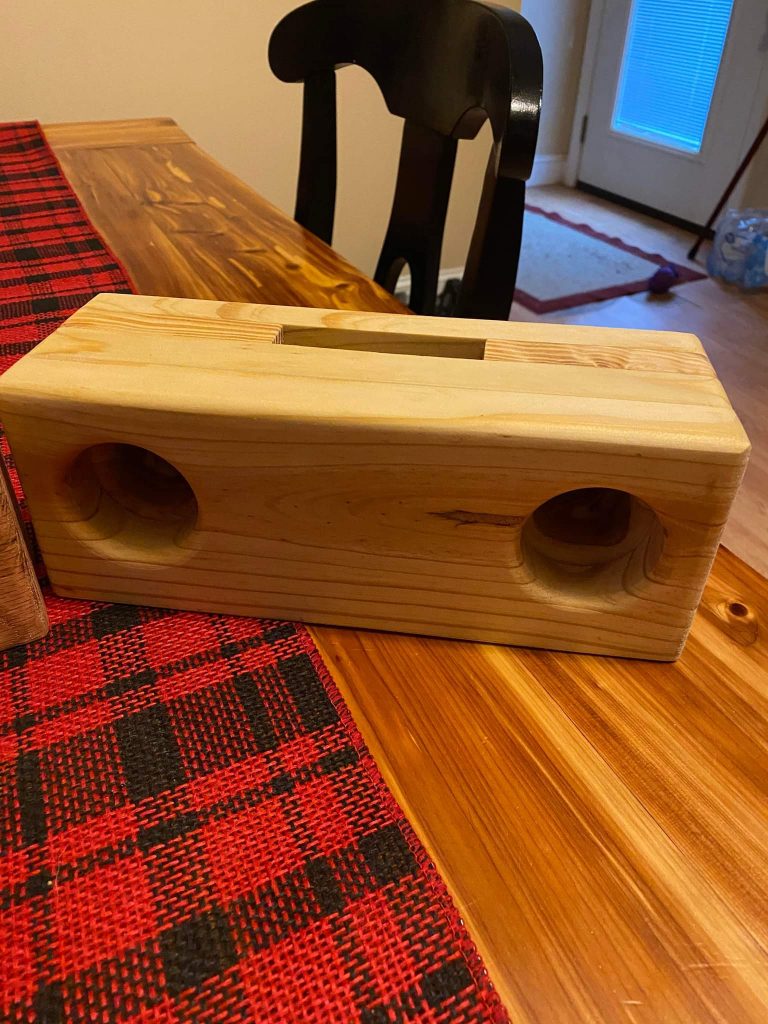 Please message me on The Beartaria Times App @Thehobbitbear to get yours today. It's easy to ship and affordable at only $60, with shipping straight to the comfort of your home. Keep up with all my latest products and music on BTA page as well.
I want to thank you all for your support and, as always, onward to Beartaria!!!