Business Q&A: Volume 1
Morals, Social Media and finding like minded folk. Navigating a sea of dilemmas.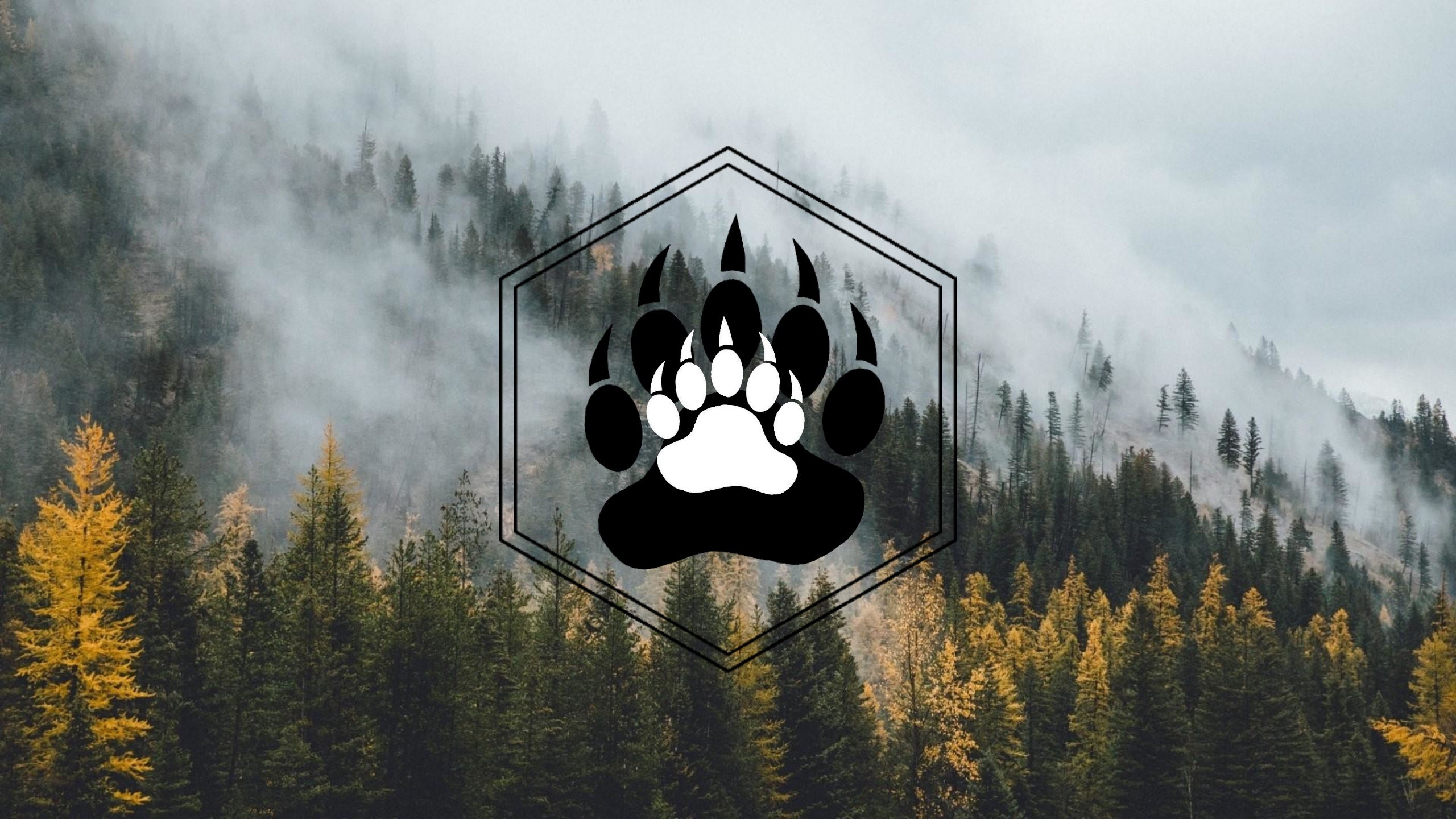 **Public Disclaimer: The views expressed in this Q&A Section are not a representation or reflection of the other authors here at The Beartaria Times, nor are they a representation or reflection of The Beartaria Times in itself. They are the individual thoughts, opinions, and suggestions of the author himself, based on his knowledge of business. Anything read in this section should not be taken as concrete business advice, but rather helpful suggestions if you find them applicable to your own business**
Welcome to our first Q&A session, my friends! For those who did not see my first article, I'll be answering business questions to the best of my ability for all to read and learn from. This week's set of questions comes from Ben, who wrote:

"Hi,

Im trying to set up a small business writing and publishing tabletop RPG adventures.
So many people and organizations in this area are SJW/converged, including all the market leaders. Should I hide my right leaning opinions from people? If so, at what point can I stop hiding and be myself?

I have no money to advertise, is it worth using traditional social media in the current environment?

How can I reach out to other people who like crushing and not get bogged down with soy boys?

Thanks for any advice,
Ben"

First, that sounds epic. Please include a character who looks like a Dwarf from the world of Tolkien, but 6'3″ tall and loves woodworking.

1.) Your first question regarding whether or not to hide your right leaning opinions is, for me, an easy answer. Absolutely not. I am a huge proponent of authenticity, and the world is starving for it right now. Do not ever fear being ostracized by the mob because of your morals. Many businesses these days are bending the knee to the mob and throwing artificial support behind causes which they do not truly care about. These causes are never good for people or their clients. Businesses do so to try to capitalize on rage most of the time. I find this practice abhorrent, and am much more fond of running a business quietly and only using your business platform to spread morals if asked (unless of course the spreading of your morals ties into your business). For every one person who has a problem with it, you'll find 5 people who agree with you and would love to support whatever business endeavor you're on simply because they want to help boost up like minded people.
I recently had a woman express interest in my products via social media before quickly informing me that she would not be supporting my business after all, citing my personal page which she snooped on and found issue with. I was given a choice in that moment to either bend for a few dollars or hold my ground. I held my ground very strongly. That particular incident spread around a bit, and opened some doors for me. I don't know if some of those doors would have ever opened had I not stood my ground.
Sometimes God tests our resolve, and the prize we win is based on our decision in that moment. Stand your ground with feet planted firm, and keep faith that upholding morality is more important than any amount of money.
In summary, I would advise you to state your beliefs and opinions if questioned on them, but let your business speak for itself all other times. Your morality will come through in whatever you do, without the need of you being vocal. This is not something that should be feared. Those who understand will be supportive, and those who take issue will quickly fall away.
2.) Regarding your question about using social media in the current environment. I would absolutely suggest you do so. I don't find any problem with using the tools at our disposal to help grow, as long as they're being used responsibly and with good intent. Many wish, myself included, that we still lived in times where you simply brought your potato harvest to the market and sold them right then and there. While this is still an option with local farmers markets, it is not the same as it used to be. Try as we might to keep things simple, it is human nature to complicate. As long as you are not creating problems for your business, utilize the infrastructure while you need to. Fingers crossed that someday your business will grow to the point of no longer needing to rely on social media, as your reputation will precede you.

3.) For your last question, as it pertains to business, I would combine answers from your first two questions to answer this one. Be who you are, stand up for morality, spill Logos everywhere, and utilize social media. It may be a slow start, but that's alright. The things that matter the most in this life are not quickly obtained. As you grow your business, you will grow as a human as well. Let it happen. Burn the dead wood, and continue on. In life, we attract what we give our energy to. Give no energy to the type of people you don't wish to be in your life or support your business. I live just outside of Portland, OR. I am in the midst of a fallen city full of people I have nothing in common with. I'm still thriving and crushing. Put your faith in God, that He will provide whatever it is you need in this life to grow. When done so with the purest of intentions, you will find that what you need most will enter your life.

This concludes our first Q&A session. Thank you to Ben for the questions, and I hope some of this can help others who may be experiencing the same dilemmas.

If you would like to have your questions answered, please send an email to: Business@beartariatimes.com

Keep crushing everyone!

-Woodshop Bear
New Product Announcement From Ferrell Custom Wood Designs
We have combined our passion for music with my Dad's passion for woodworking to bring you our exciting new product, Wooden Cell Phone Amplifiers, that require no power!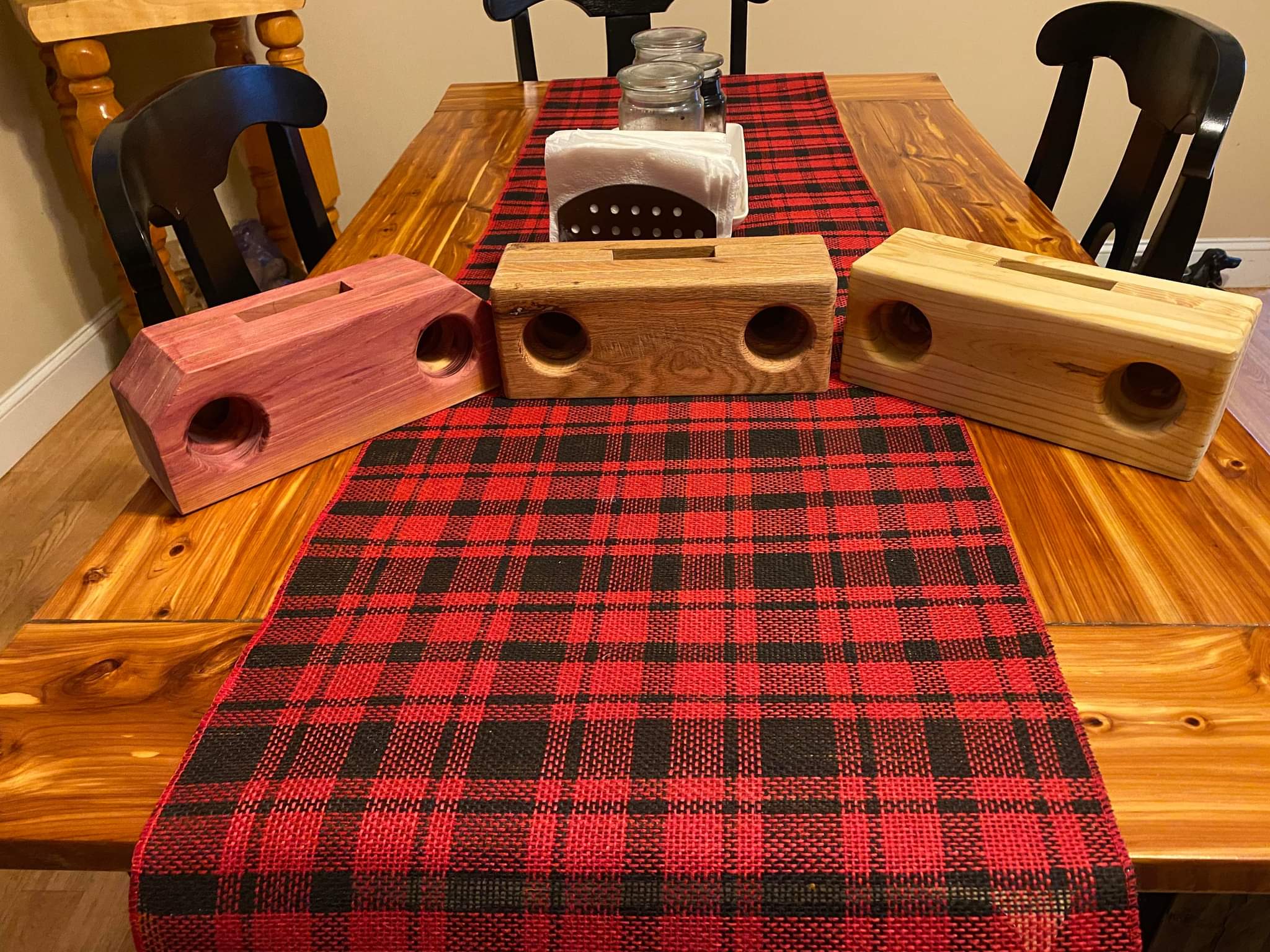 Hobbit Bear here from Ferrell Custom Wood Designs. We have combined our passion for music with my Dad's passion for woodworking to bring you our exciting new product, Wooden Cell Phone Amplifiers, that require no power! They come in different selections of pine, cedar, and oak for various acoustic tone options. So you can amplify your favorite music or podcast, and custom fit any cell phone to boost your sound on the go, at family picnics, in your garden, or your work area. Just drop your cell phone in the holder, crank up the volume on your phone and enjoy your favorite music or podcast.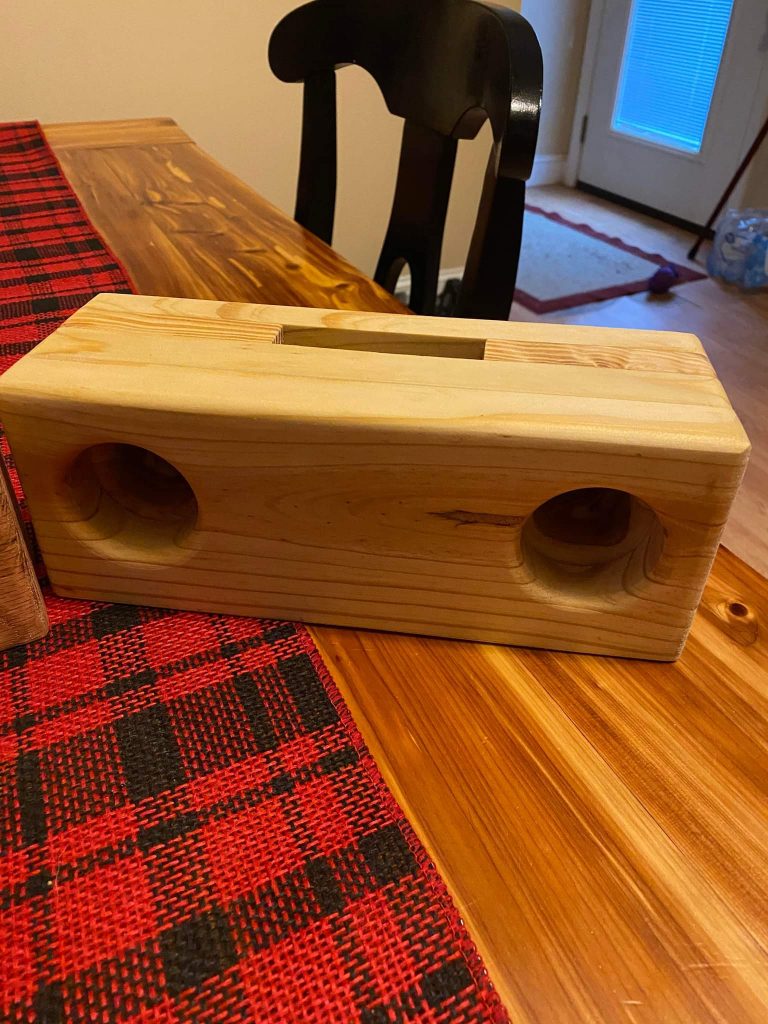 Please message me on The Beartaria Times App @Thehobbitbear to get yours today. It's easy to ship and affordable at only $60, with shipping straight to the comfort of your home. Keep up with all my latest products and music on BTA page as well.
I want to thank you all for your support and, as always, onward to Beartaria!!!
Too Many Mittens
My mom has always loved seeing her children be creative, so she was thrilled when I showed interest in learning how to make mittens. So, in 2016, she taught me how to make wool sweater mittens.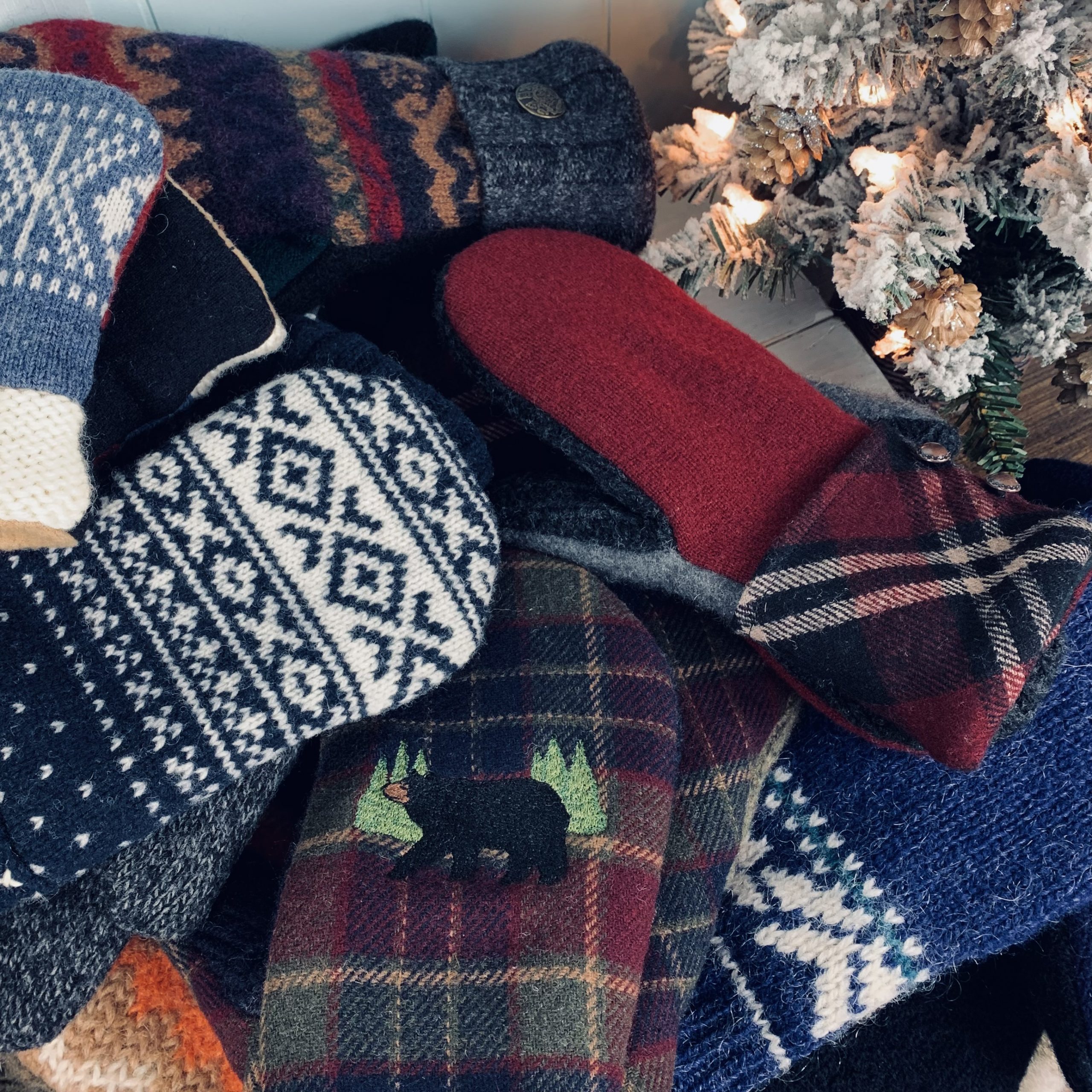 By: Charity (@trailerparkgirl on BTA)
My mom started making wool sweater mittens sometime around 2014. She got the idea from visiting a local Mennonite-owned store. She found patterns online and started out just making them for the family. We're a family of ten, so there are plenty of us to make mittens for.
In 2015, at eighteen, I became her right-hand businesswoman and began photographing her mittens and selling them on Etsy. My younger sister, Madeline, drew the mitten in the shop logo.
My mom called her shop "Too Many Mittens." She may or may not have gotten the idea for the name from the 1958 children's book "Too Many Mittens."
It's one of a few books she remembers from her childhood. My mom grew up in the Upper Peninsula of Michigan, and the story takes place in Michigan.
My mom has always loved seeing her children be creative, so she was thrilled when I showed interest in learning how to make mittens. So, in 2016, she taught me how to make wool sweater mittens. I found them to be pretty simple to make. Very fun, too. I already had some experience with sewing, so it didn't take long to get the hang of mitten-making. The excitement of pairing different wool sweater fabrics together and adding cool buttons to the cuffs was enough to get me hooked.
We make the mittens out of wool sweaters from thrift shops. And we line the mittens with fleece. My mom and I have had a blast sifting through thrift shop clothes racks in search of funky wool sweaters. We've gone through hundreds of wool sweaters in the past several years. Sometimes I see a sweater that I love so much that I'm tempted to keep it for myself to wear. But then I think, "Nah, that'll make some really cool mittens."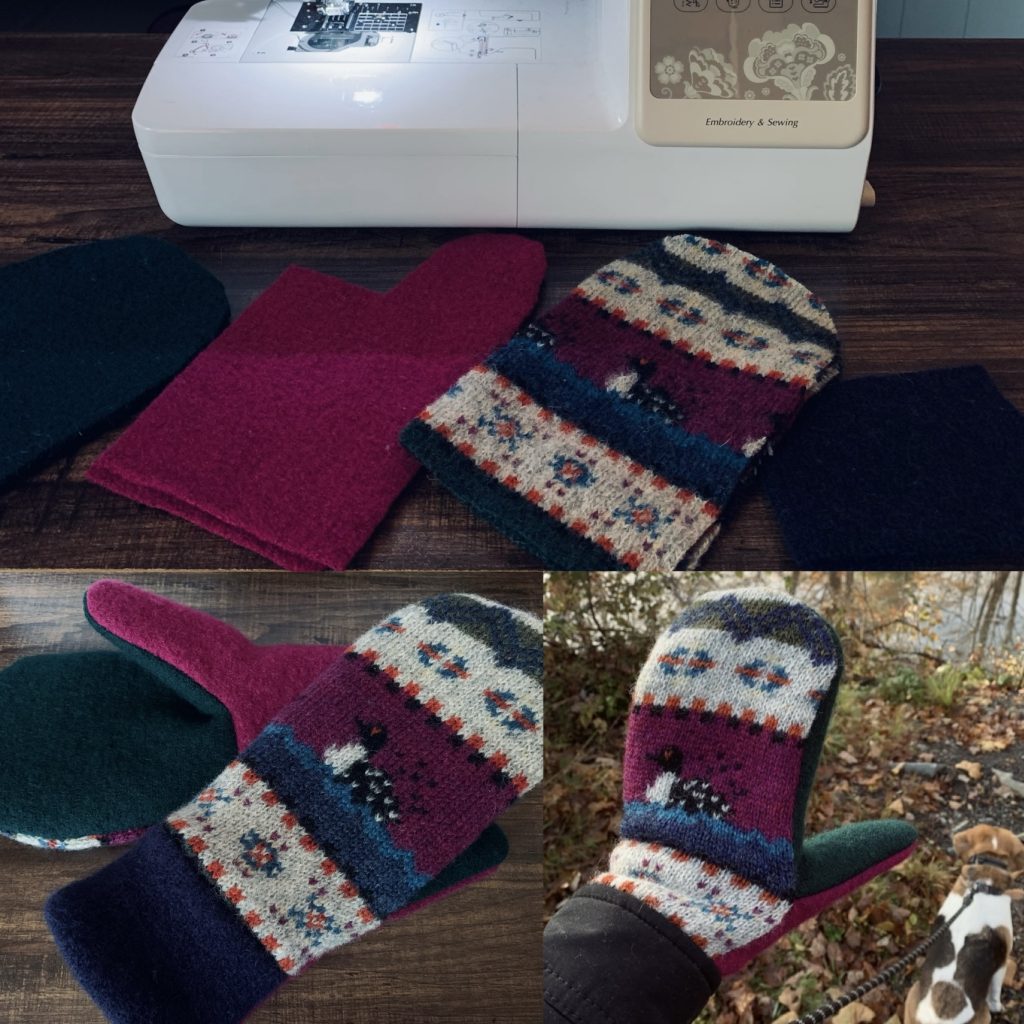 A few years ago, I invested in an embroidery sewing machine and lots of machine-embroidery thread. It's been lots of fun to play around with different designs on mittens. They really give mittens extra character. The machine was definitely worth it. And it was fairly affordable. I use a Brother SE625.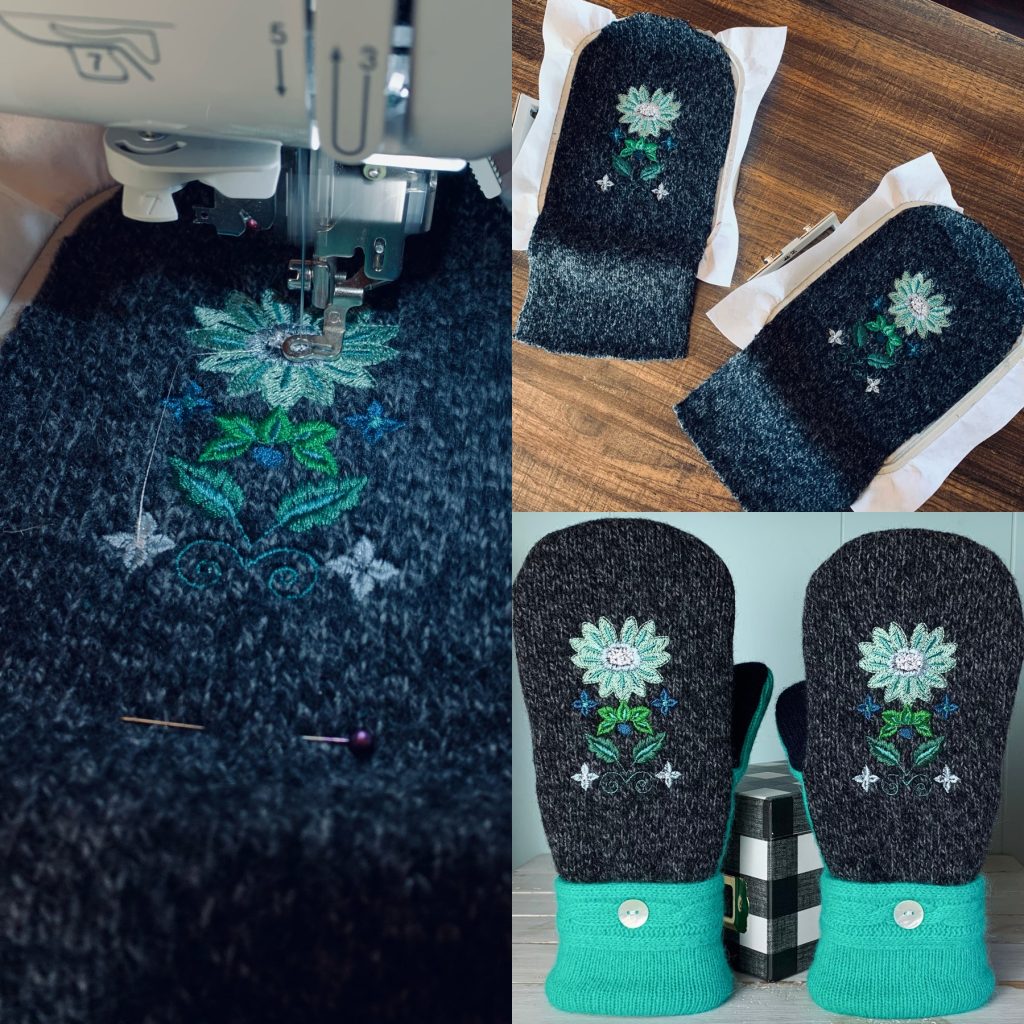 Now, in 2022, my mom is far too busy for making mittens. She's focused on helping raise some of her grandchildren. So, my mom decided to let me take over Too Many Mittens. I'm planning on adding other handcrafted goods to our shop in the future, like cold-process soap. I've been playing around with soap-making since 2018. I'm currently working on perfecting recipes. My goal is to have soap available by Spring 2023. I'm even trying to get my younger sister to design the labels for the soap. After all, it is tradition.
One day, I hope my mom will have some extra time on her hands so that she can get back into making mittens. She really enjoyed it, just like I do. Together, we have sold over 350 pairs of mittens. I'm grateful for the time we've been able to bond because of our mutual love of mitten-making. If I ever have a daughter of my own, I plan to teach her how to make wool sweater mittens and so many other wonderful things.
Visit my Etsy shop, Too Many Mittens, Here!
Bears get 15% off with the code: TRAILERPARKGIRL
What Time is it? SLIME TIME!
"I want to start my own business. I want to start a slime shop. I've wanted to do that for years!"
By: Winki Bear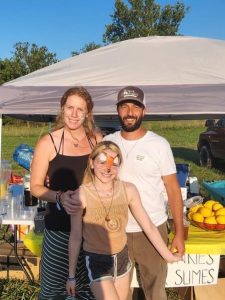 Ever since our daughter was two years old, she has always had the desire to please people. She wanted to start a home restaurant where she could create her own menu. When people would get their bill, she wanted it to say "FREE ."Through the years of her childhood, we have taught her the value and importance of hospitality and giving and how that can meld together with the value of her time and skills. Teaching her what costs and benefits mean through her weekly allowance for doing her chores and coaching her through the spending and saving process was an important step for her to realize that her hard work of cleaning the house every week will end up as a good or service of her choice if she desires it. Once that concept sank in, she was ready for the next step.
Since the beginning of her educational path, Norah has always been homeschooled. However, when we moved to Missouri in December of 2021, we were now out of the city, away from family and away from tons of distractions. As we got settled, since we don't live on a farm or have a huge plot of land to work yet, like many bears here in Missouri do, my husband and I realized she had a lot more time on her hands. So, we decided one day to sit down with her and have a loving conversation.
"Ok, Love, we have some options for you to think about. You have a lot more time available outside of your schooling now, and we want you to choose how you are going to fill that time. You can either pick a school subject, an extra-curricular activity you would like to expand upon, or start your own business."
It did not take her long to choose. "I want to start my own business. I want to start a slime shop. I've wanted to do that for years!" "Perfect!" We were excited to start this adventure with her but wanted to do it in the right way so she would get the best education out of this experience and have a lot of fun.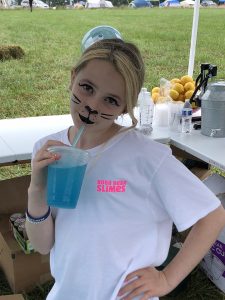 The first thing we did was discuss with her what her brand wanted to be and what her shop was going to be called. "Products are so fun to make, but the brand and image of your shop are what sells your product." This took time and a lot of rough drafts. We had her draw out a few logos and play with quite a few names. She finally settled on Boba Bear Slimes. She chose that because she loves boba tea, she is a bear, and the last part is obvious. We sent her rough draft logo to Bytesize Bear, who is a master at digital art, and she created what is now Norah's logo for Boba Bear Slimes. The next thing was for her to start a slime journal. She needed to create an outline for her business. What products would she need? Where would she find these products, and how much will they cost? What will her packaging and shipping of the products look like, and what would she need for that? How is she going to label her products? Being supportive through this process was key, as she was only nine years old when she started this adventure. We incorporated all of these tasks with her homeschooling curriculum, so it wasn't overwhelming. Once she had this outlined, she then moved on to writing down the slimes she wanted to create. Norah keeps a log of every slime with the name, the type of texture it is, the scent, the color, and the add-in that comes with it. Then comes the fun part, making the slime.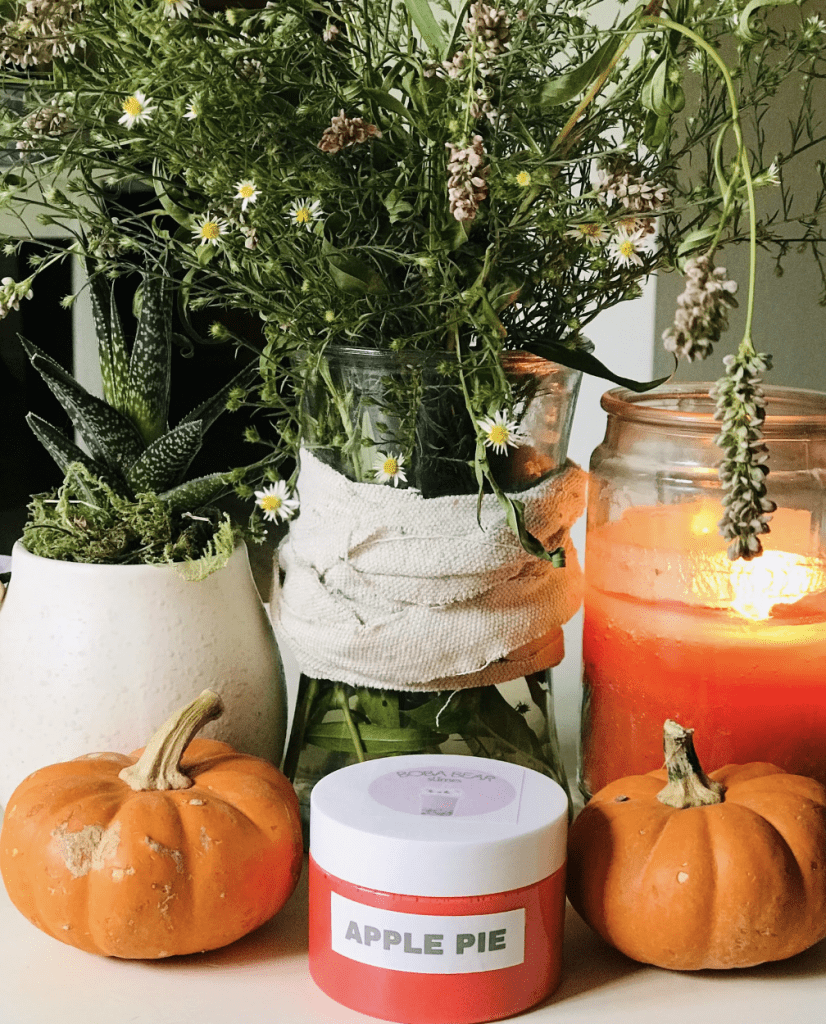 It didn't take too long to acquire all the essentials for creating her little individual masterpieces of art. Once she had everything, she started bringing her hard-outlined work into reality. Mixing glue, dye, scents, glitter, and the like in big batches was just the beginning. Putting the semi-sticky and wet textured slime into jars and giving them name labels, scent information, and in some cases, price tags along with the most important, the Boba Bear Slime logo, is just as long of a process as making the gloppy toy itself. It takes Norah about three days to create a batch of 24 slime jars. She also attaches a complimentary bag of 'Activator' with instructions just in case the slime gets too sticky, which happens over time. With every slime she sells, she also gives a sweet treat which is her way of saying "Thank You" for supporting her shop.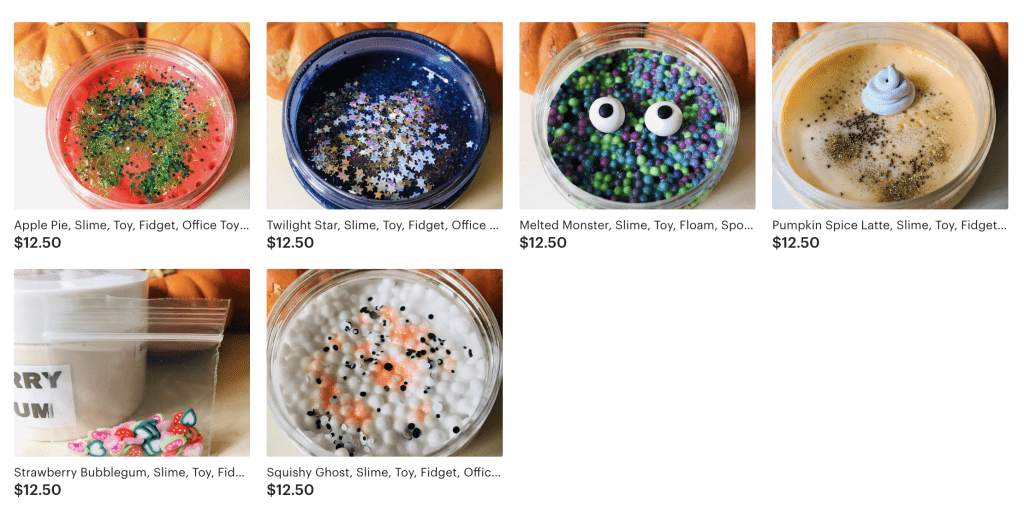 Boba Bear Slimes was first created in July of 2021 and was first introduced to the realm at The First National Beartaria Times Festival right here in Missouri. Since then, she now sells her products in a local downtown boutique here in Lebanon, Missouri, called Crazy Daisy Boutique. She has her own Etsy shop and has attended two craft fairs which she has almost sold out of her slimes every time. Norah has learned the value of hard work and organization and how much it pays to stay focused and persistent, and consistent. Her advice to anyone who wants to start their own business: "It's not as easy as you would think. Do a lot of research. Don't just jump right into it. It's not going to be as easy as watching a YouTube video. They had to plan things and make rough drafts and create logos and figure out financial details. If you follow your passion, it will always lead to success."
You can find her products on Etsy, the Beartaria Times app by contacting Norah @Bright Light Bear, or locally in the Crazy Daisy Boutique in Lebanon, Missouri.