Starting A Business? Why.
Thinking about starting a business? You'd better think first about why you'd ever do such a thing.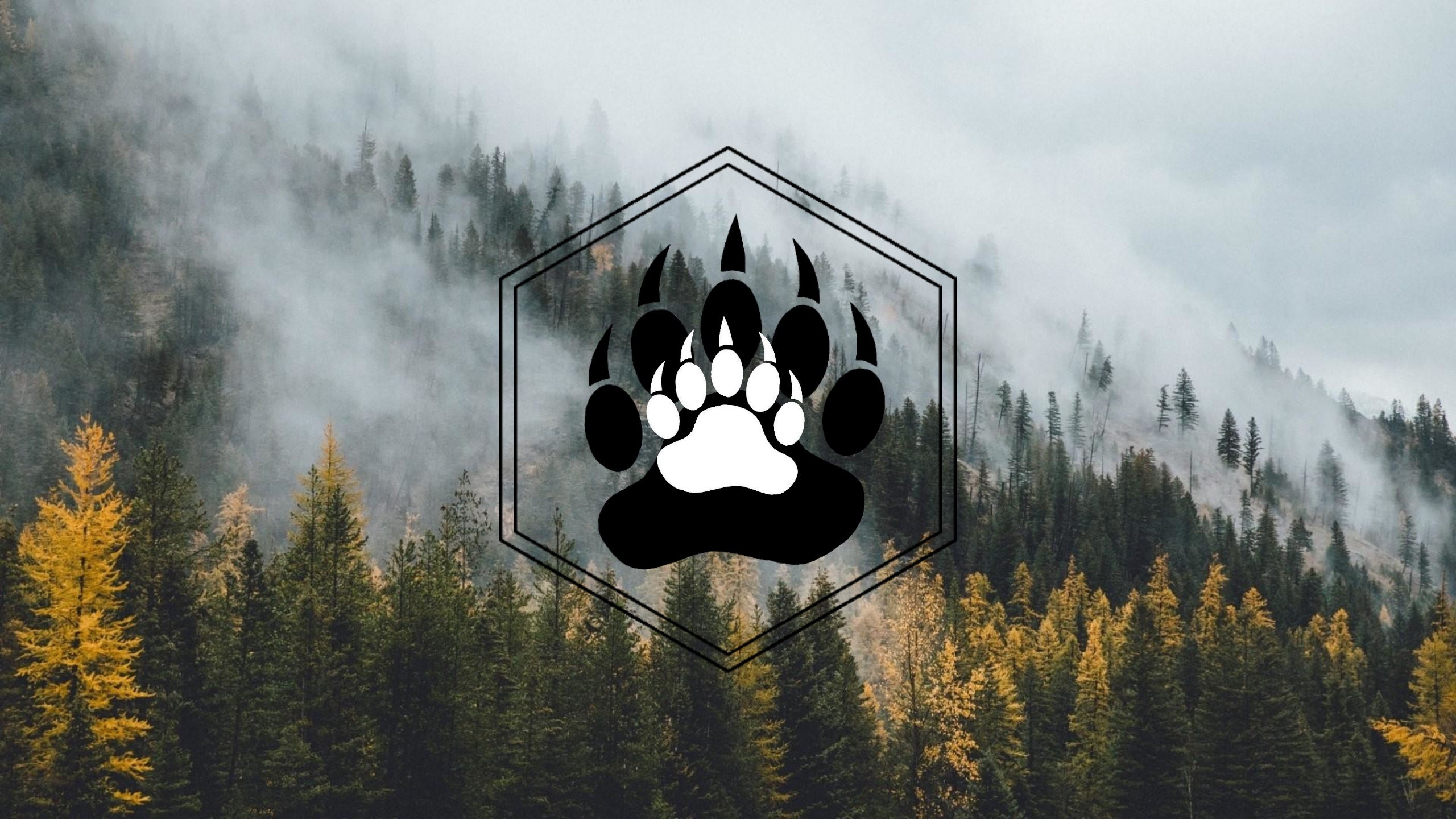 Businesses fail every single day. I'm sure every person reading this has known someone who had a business fail, witnessed a business they grew up with go under or had business failures of their own. More often than not, the reason for that failure goes hand in hand with blaming an outside influence. It's easy to push the blame on to a corporation and say you can't compete. But is that really what's going on? In this article, let's dive a little deeper into why some businesses fail, and some succeed.

Let's first reframe the way we look at the word "business". Remove the skyscrapers, the corporate board meetings, the company credit cards, and the suits that cost more than my entire shop put together. Business is nothing more than the selling of goods and/or services. That's it. I have a product. You need my product. I give you my product and you give me something in return. Typically that is money, in today's society. Seems pretty cut and dry, right? Everybody can therefor just create something, sell it, and become successful, correct? Not so much. Although the act of creating something may be simple enough, there is far more needed to succeed. You need to have a reason as to why you're starting a business.
And that reason needs to be a very good one.
Let's rewind to June of 2018. Your friendly woodworking bear was not in a good place at that time. Coming off the heels of a decision to admit defeat and stop trying for children after 4 years and no luck, I was crushed inside. Hope was entirely lost. My marriage with my lovely wife, who I had been with since I was 17 years old, was hanging on by the skin of its teeth. We were both full of pain, watching the years tick by and not being able to hear our baby's laugh, or rock her to sleep. In such a scenario, it is not hard to believe that I replayed every poor choice I had made in my life, hyper analyzed every hurtful word I'd ever said (especially to my wife), and wondered if this was God's punishment. The breaking point was finally reached and I, a 6'3″ full bearded giant, collapsed in the shower weeping. I prayed, and begged, for God to not take this from my wife. Punish me as you wish, but don't take this from her. 2 weeks later she was pregnant.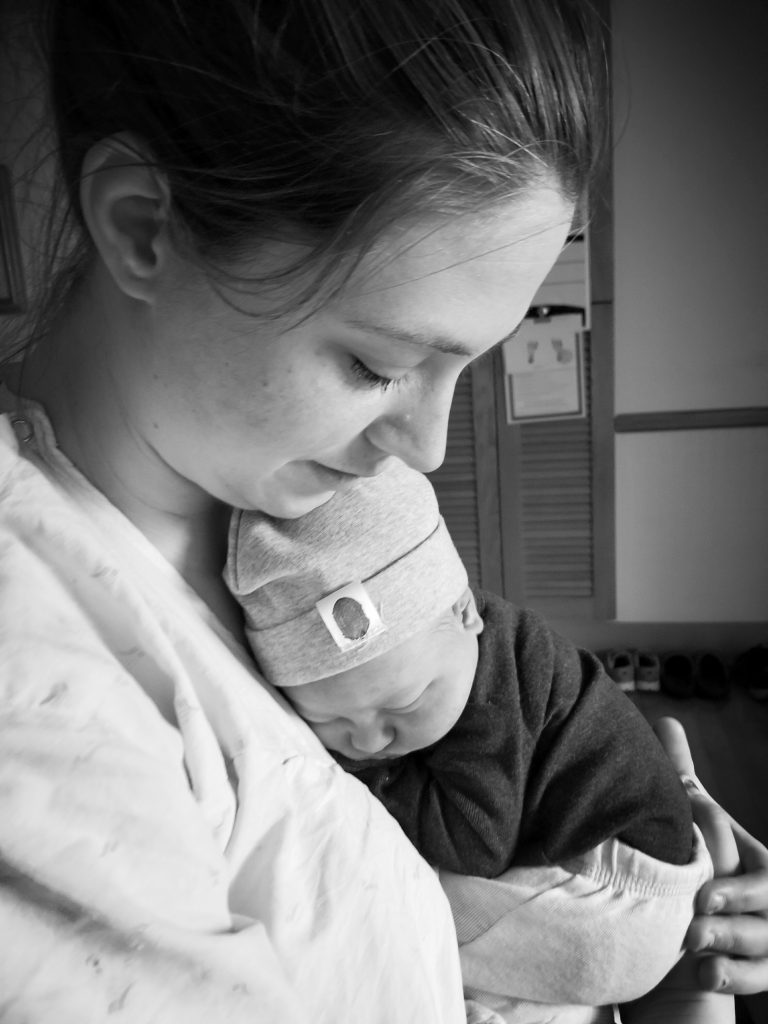 Fast forward to March 4th, 2019. After 40 hrs of labor with no sleep and no food, my wife was rushed into an emergency c-section. Barely coherent, pumped full of morphine, terrified, and blood pressure so high that the nurses were becoming concerned for her heart. 20 minutes later, I heard my baby girl cry for the first time, and laid eyes on the most beautiful thing I've ever seen in this world. She was perfect in every conceivable way. She was everything I had dreamed of for years, and so much more.

A few months, and an unfathomable amount of sleep deprivation later, I began thinking about our financial situation. 9 bulging discs, a neck injury that will never heal, a crushed spinal cord in 3 locations, a crushed vagus nerve, sciatica in my left leg, and chronic migraines all from a horrific car accident 9 years prior left me incapable of holding down a full time job. It was time to stop working odd jobs to make ends meet, and take control. God blessed me with a daughter, and I was going to answer that call and do everything within my power to ensure that she had a good upbringing. So I went into my horribly neglected garage, so packed with the accumulation of a million things that found there way in there that I couldn't walk a straight line from one end to the other, and began cleaning. Cleaning turned into reorganizing. Reorganizing turned into building cabinets on the wall and work stations. I had no idea what I was doing yet, but I knew I needed a clean area before I could even begin the process of figuring out what the right path was.

Eventually I landed on woodworking. I had entertained the idea of building overlanding trailers, but I didn't have nearly enough space. Next idea was custom knife making. I quickly shelved that when I began researching the startup costs. So, woodworking it was. I grew up watching my father build stuff, and had done a fair bit of crude building on my own since. I didn't even know what I was going to build yet, but I knew it was going to involve wood.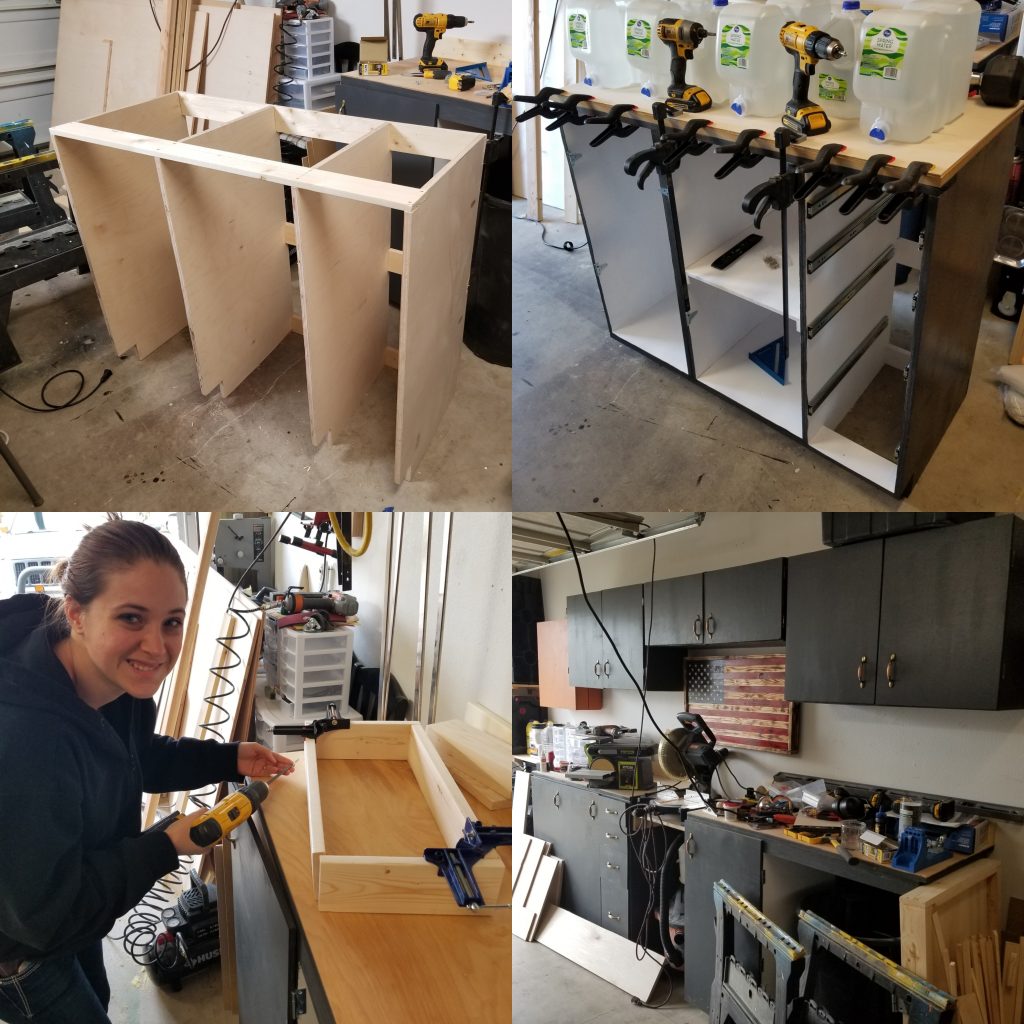 Now, that was a long story. You may be thinking "Woodshop Bear, we don't need your life story, we need business advice". To that, I'll ask you to go to the top of this article and re-read the first 3 paragraphs.

The name of my business is Little Bear Woodshop. When our first born daughter was still in the womb, our nickname for her was Little Bear. Upon creation of this business, I thought of many great potential names, but this business was founded with the intention of passing it on to our children when we are too old to continue on with it. But more important than the passing along of a business, I want to pass along the lessons of hard work, of never giving up, and of taking care of your family. That picture above this article contains our logo. At first glance, one could easily get the impression that this was a gimmicky way to capitalize on the bear community. But there is a much deeper meaning to why I chose it as the final logo design for our company. The day after we came home from the hospital, I did what every new father does and put my daughter's hand in mine. I marveled at how small it was. I wept, holding her hand in mine. I still felt unsure about what my path in life was, and was still harboring a considerable amount of insecurity about myself. Staring at her hand in mine, with tears rolling down my cheeks into my beard, I realized that none of that mattered anymore. The life I lived prior to her arrival, full of copious amounts of overthinking, self doubt, self pity more times than I'd care to admit to, and constantly being hypercritical of myself was over. Looking at that tiny hand, seeing how she had no control or dexterity yet, reshaped my entire view of the world and my own life.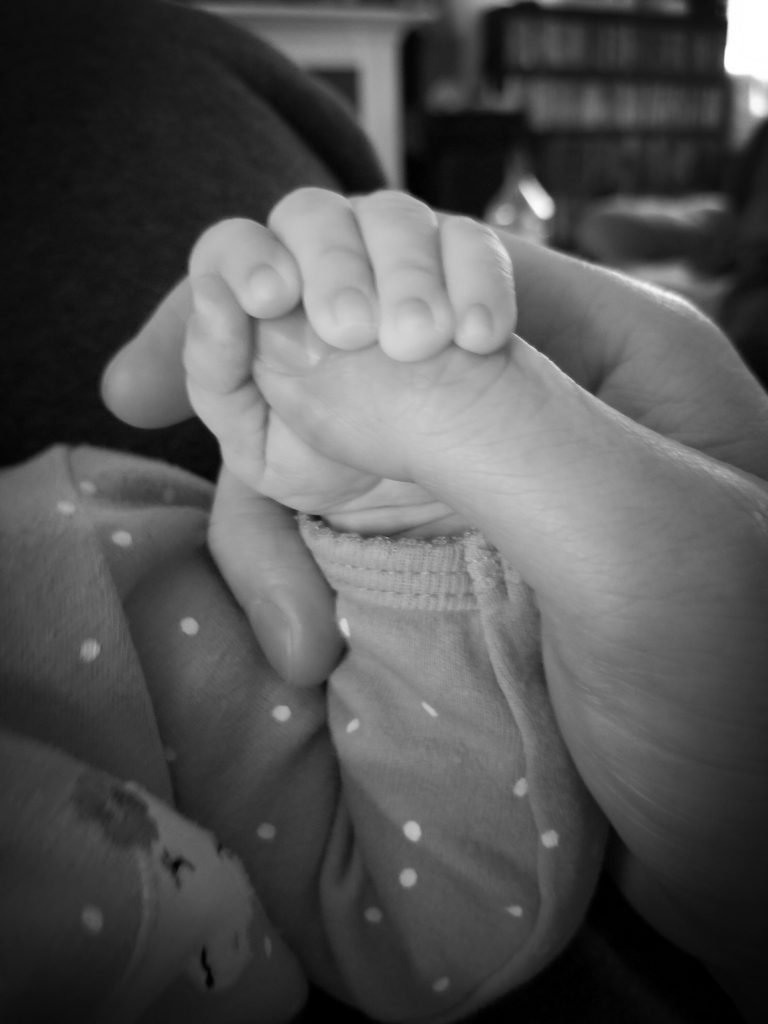 That little paw is hers, inside of mine. I am her protector, her provider, and she is entirely dependent on her mother and I. I designed that logo myself, knowing that in the future when times became hard and I felt like giving up, I would need a constant reminder of why I was doing this. And you'd better believe that after carving 60 wooden spoons by hand with a hook knife over the course of 2 weeks, with blisters so big I couldn't fully bend my fingers and hands wrapped in cloth and bandages so as to not get blood on the products I was making, I looked at that logo. And it gave me a strength like nothing else could have, and I continued on through the pain. When I wanted so desperately to take a day off after working 8 to 12 hours a day in that shop, every single day, for over 6 months straight, I looked at that sign and said "I can do more today". This feeling grew exponentially with the recent birth of our second baby girl. As our family grows, so does my desire to provide. That well has not run dry once since I became a father.

Want to start a business? You'd better think long and hard about why you want it. These times that I'm describing are not exclusive to woodworking. In any business endeavor, there will come a point where you feel utterly defeated and you're ready to give up. If you're starting a new business you will work so hard, for so long, with so little reward, that exhaustion will not even begin to express what you feel. It is crucial that you have something to push you through that, as that's often when things are about to start turning around. Businesses fail because people running them either didn't have something to hold onto when they started, or they somehow lost it along the way. When faced with a challenge, that motivation will be what drives you to adapt in whatever way you need to in order to keep it going. Without that motivation, you will succumb to the stress, the challenges, and the fear.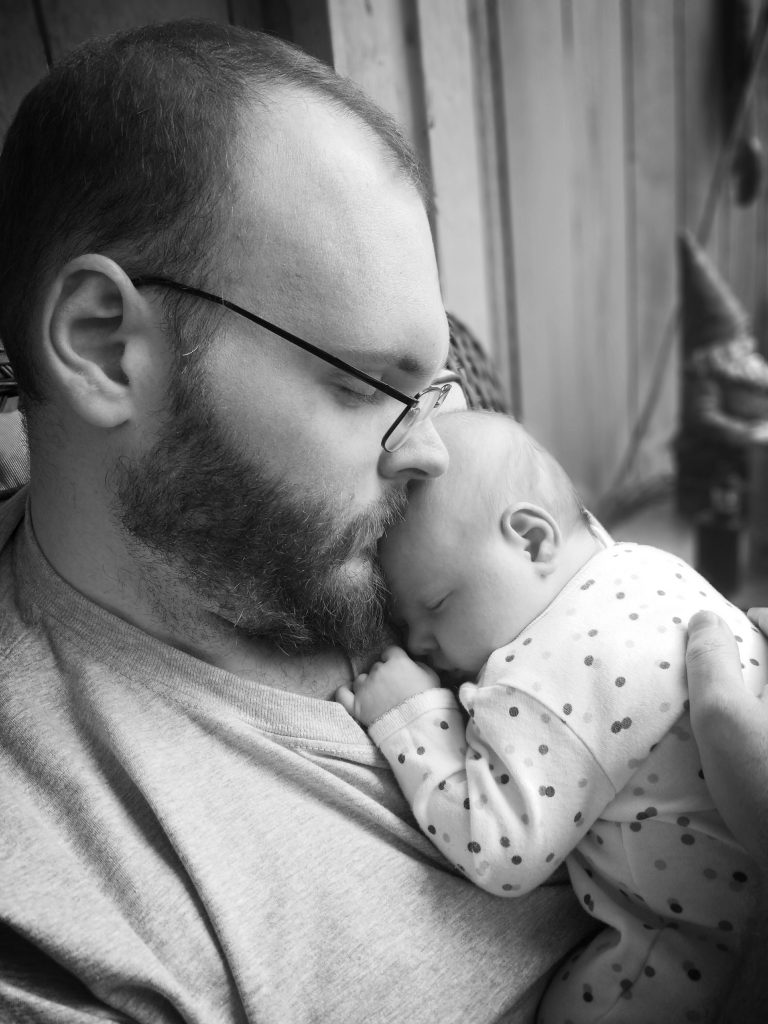 I worked for 6 months straight to prepare for the local Farmers Market here in Portland, OR. I lost my spot overnight due to new covid regulations that shrunk the usable space by over 1/3 of its total. I had over $10,000 in finished products sitting on shelves in my shop ready to go. I took a breath, and began taking pictures of all of it to put into our online store. I started researching what tools were needed to make new products. I brainstormed new designs for cutting boards, started researching where to source new hardware, and continued on. My baby will not go hungry because I faced a challenge. That small paw holds food in its hand because this big paw is blistered, cut, bruised, and aching.

I encourage all of you who are thinking or dreaming about starting a business to find that reason why before you even take the first step. To those who have a business already, take a moment to remind yourselves. Listen to your children laugh, look at their smiling faces, or imagine what they will look like if you have yet to experience the wonder that is parenthood. Anybody can sell a cutting board. Very few can carve 60 spoons when every hand movement causes wincing pain.

Onward, my friends!

-Woodshop Bear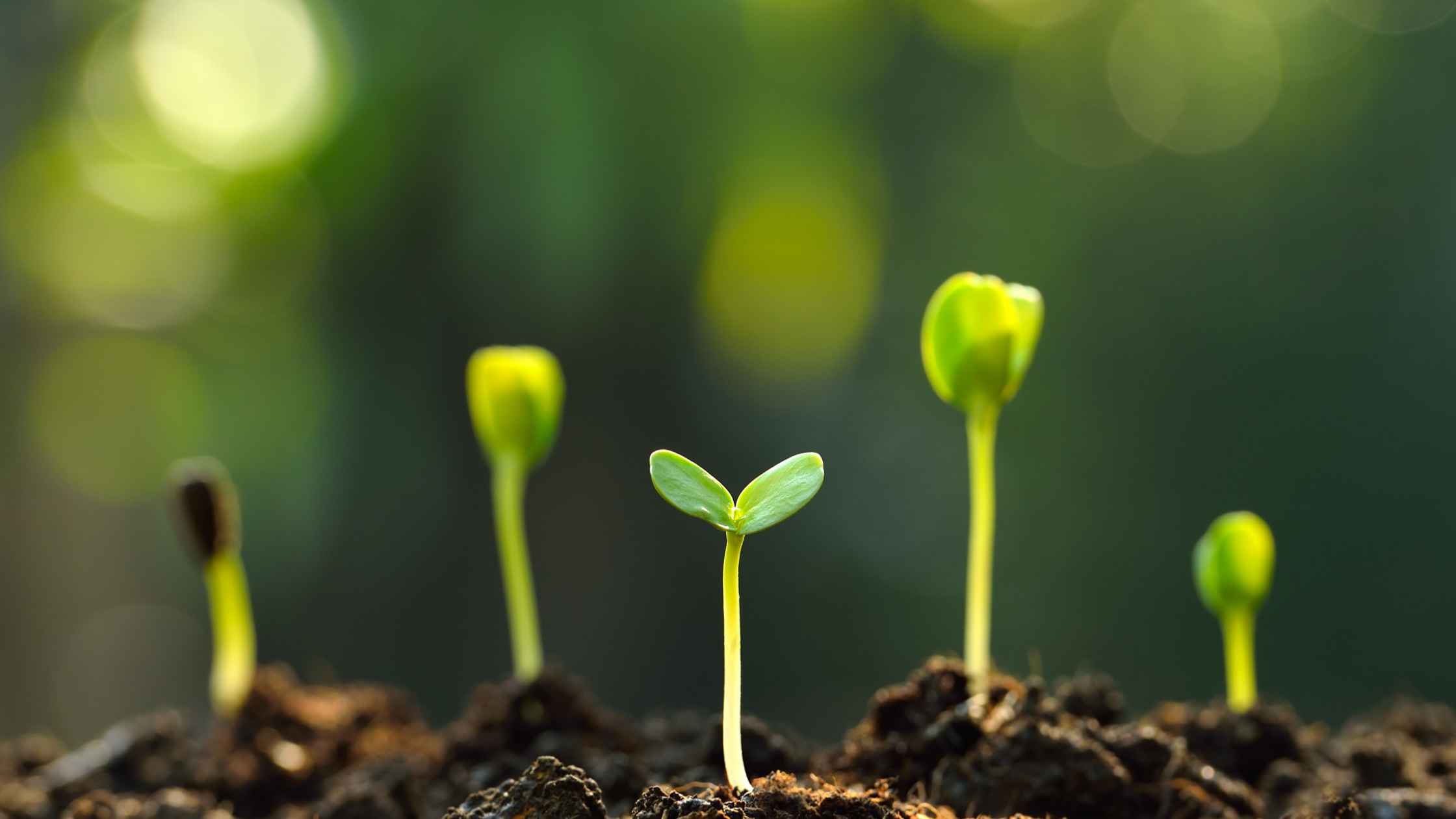 Many years ago, when I was a young kid fresh out of high school, I got my first full time job at one of the largest collision repair shops in the United States here in Lake Oswego, OR. I started as a Lot Attendant (a glorified car washer), and over the course of 1.5 years I worked my way up to Lot Manager. This new position had me being in charge of everything on the lot. I oversaw all of the other Lot Attendants. I was in charge of final inspection and polishing every car before it went out. I had my own bay in the shop, scheduled all customer rides after a drop off and delivered finished cars to customers, etc. I love mechanical stuff, I love cars, and I loved being able to work in a shop. I had endless amounts of fun learning from all of the mechanics and body techs, and every Friday before they left I'd give their cars a detail as a way of saying thank you. The guys at the shop loved having me there, and I started to build some great bonds with a lot of them. The work was grueling manual labor, but I was young, strong and loved it.

Fast forward to the end of my first run at this shop. Our manager moved on and we got assigned a floating corporate manager to oversee everything for a few months while we hunted for a suitable replacement. To put it bluntly, I was not a fan of his way of interacting with employees. As he quite literally arced his neck to look up to me and walked around with ILS (invisible lat syndrome), he quickly made a name for himself in the shop lunch room every day. I kept a professional attitude through the first couple of months, until he told me I needed to shave every single morning since I was driving customers around. I saw no rhyme or reason for it, as every single man who worked in the shop had a beard. I called the owner of the company and talked with him about how ridiculous of a request it was. I was fired the next day, and told I was nothing by this floating manager. This was, as one would imagine, a shock to me. Everybody was blindsided and couldn't believe I was let go. I left on good terms with all of them, but harboring a strange feeling inside.

For the first time in my working life, I understood what it felt like to be expendable. Here I was, dragging half cuts of cars (literally half of a car, cut down the middle) across the concrete lot with 1 hand like a strongman. I streamlined the lot in numerous ways. Every shop was always clean so the bodymen and painters could work without any clutter. The shops ran like a well oiled machine under my oversight, and then it ended in a flash because I questioned authority.

A few months later I got called back after that manager had moved on, and was asked what it would take for me to work there again. I told them I'd happily come back for a $3 an hour raise, to which they immediately said yes to. They knew my worth, as did I. So, slightly apprehensive but excited to see the guys again, I returned. 3 months later, I was an hour late for work due to extenuating circumstances the night before. I hadn't slept all night, and my alarm stood no chance after I had been up for nearly 40 hours. I was fired by the new manager over the phone when he called that morning, refusing to even talk to me about it. Once again, I had gone from a valued employee to disposable. It was at that very moment that I decided I wanted to work for myself in the future. I had no idea how I was going to go about doing that, but I knew I needed to make it a reality.

I didn't immediately start a business. I was a young kid after all, with absolutely no idea how to even start or what I wanted to do. I ended up working a couple of other jobs over the next couple years, went to college for a few years, and aimlessly stumbled through life trying to find my purpose along the way. All the while, the notion of working for someone else in your typical corporate setting became harder and harder to stomach every time I thought about it. So, I started down the road to self employment. And boy was that a winding, wild journey.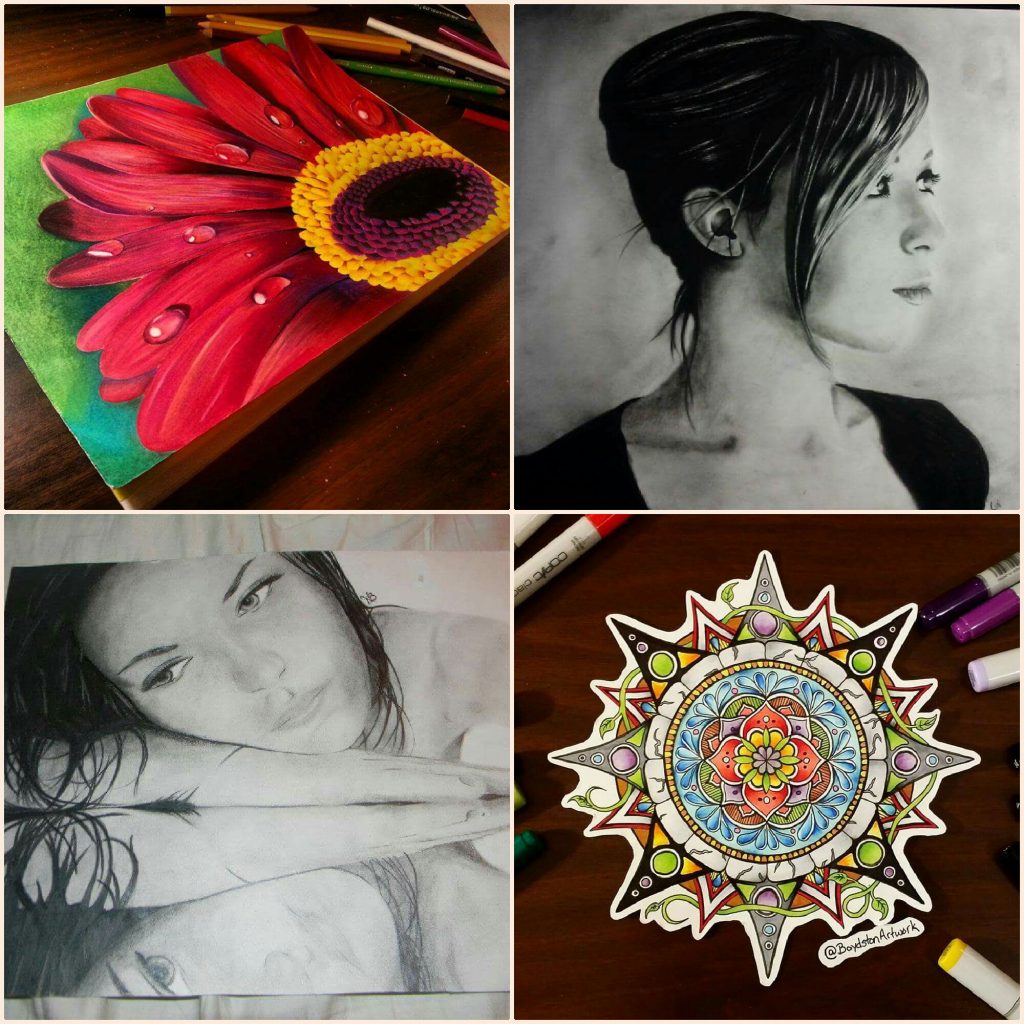 I am a fine artist, specializing in photo realistic portrait drawings using both graphite, charcoal, and colored pencil. It is a skill that not many have, and definitely not something that comes easy to people as it did to me. Knowing that I had such a skill, I tried to start a "business" out of it. although I got many orders over the years, it was nowhere near enough to pay the bills, think about growing a family, or buying a piece of land in the future. I wanted so badly to be able to make my way in this world with my artwork, but finding people who were willing to pay a fair price for a one of a kind portrait was beyond difficult. So, I shelved that idea.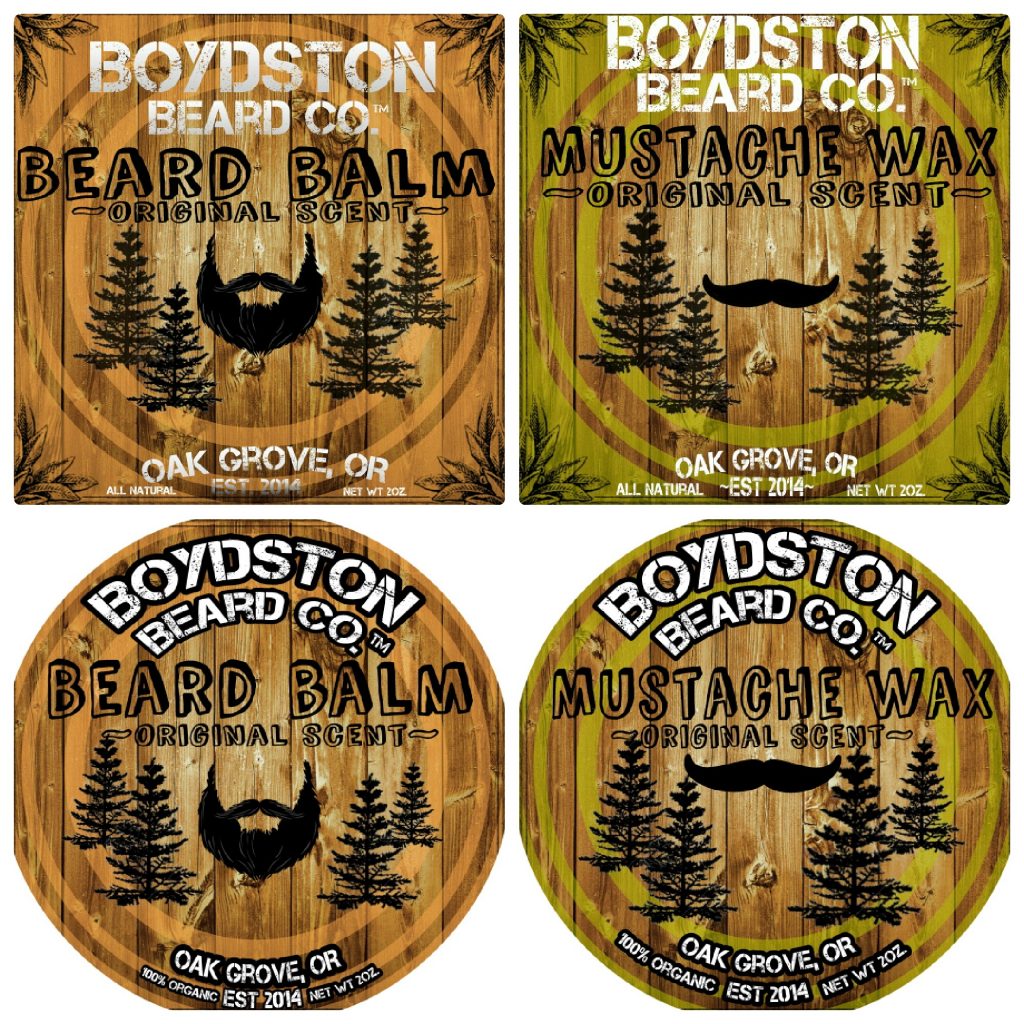 I am a moderate giant, standing nearly 6'4″ tall, and have had a full beard for many years. So my next business endeavor was to start a beard care product business. Beard balms, beard butters, beard oils, mustache waxes, handmade wooden beard combs, etc. I jumped head first into this, and actually had a fair bit of success for the first couple of months. I marketed my business like crazy on social media, designed awesome looking packaging for each product, experimented with different manly/woodsy scents that people loved, and created a whipped beard butter that hadn't been done before. I thought this might be something that would work, but alas, competition presented itself immediately in the form of everybody around the country stealing my coveted beard butter and selling it themselves. I had not the capital or the manufacturing ability to keep up with these larger companies, and eventually the orders stopped coming in. It was an extremely fun couple of months, but I ultimately shelved that idea.

Fast forward a couple of years, and upon finding out we were expecting our first child, I decided it was time to kick it in to high gear. My next business idea was to build overlanding tow along off-road trailers. For those not familiar with these, they are all terrain camping trailers that you can tow behind your vehicle but will go many places a normal trailer would never be able to. I researched the market for months, planned out build designs, had every single piece I needed planned out and in online shopping carts ready to buy. One morning, after finalizing all parts needed online, I stood up to go use the restroom and fell into a wall. I was unable to walk for a month. After many trips to the doctor I finally landed at a chiropractor, had imaging done, and was told my spinal cord was crushed in 3 locations in my neck, I had 6 more herniated discs throughout my thoracic and lumbar spine, my vagus nerve was crushed, and I should by all accounts not be able to walk. So, I shelved that idea and spent the next 8 months learning how to walk again after that last spell of "fall into a wall".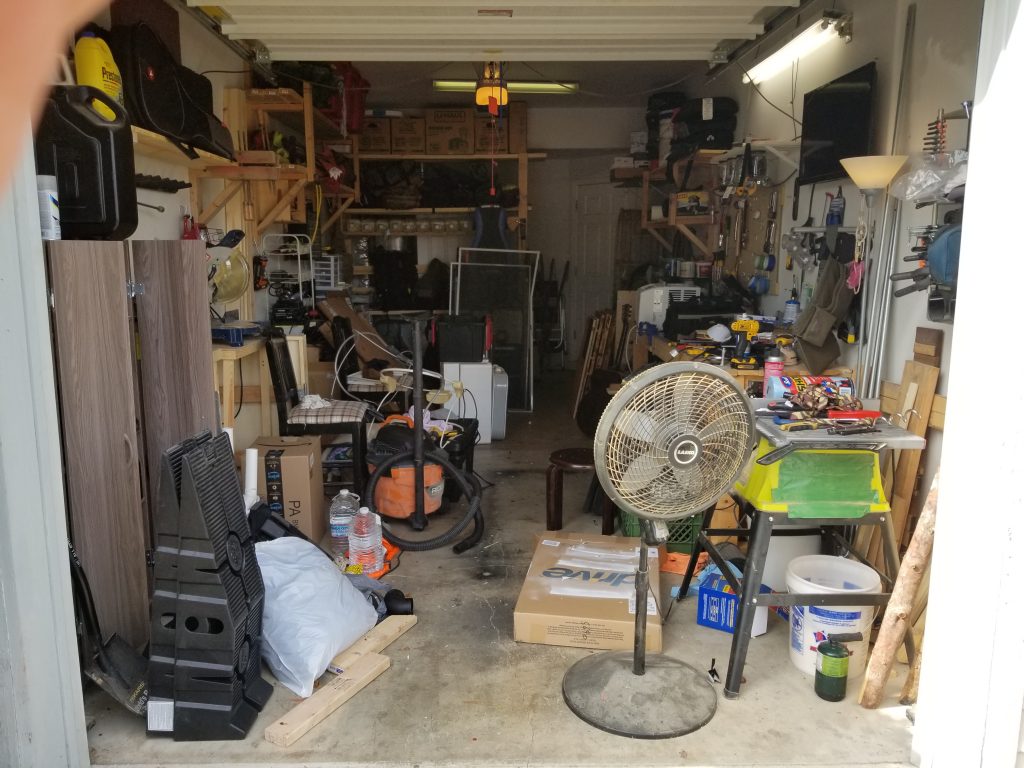 A year after that last adventure into wall falling, I walked out into my horribly neglected garage and just stared for what felt like hours. I had no idea what I was doing, but I knew it was time to find something that stuck. As you all probably know, I worked for the next 3 months building a proper shop in my garage. I had no idea what I was going to make, but I knew if I was to succeed I needed a workable space, so that was step 1. The rest is history, and you've all probably seen at least part of the journey. But even in this, there are things that didn't go as I had planned. My first idea was to make nice cutting boards and sell them to Realtors as closing gifts for their clients. I emailed over 100 Realtors in my area. Half of them didn't respond. The half that did didn't even acknowledge my pitch, and simply said "are you interested in buying…?" So, that plan was out of the question. Next move was to sell at our large local farmers market. 4 months of 12 hour days every single day batching products to sell ended in a rescinded invitation due to new "pandemic rules" which cut nearly half of the market space and left myself, as well as long time vendors, high and dry. Another plan gone.

You may be wondering why I just told that long story. The reason is this. Had I given up after my first business idea failed, or my second, or my third, I never would have ended up where I am today. I have a thriving business doing something that I love, I am fortunate and blessed to be able to work from the comfort of my own home which is a huge help and relief to my wife who is mothering 2 baby girls under 2 years old currently, and I answer to no corporate entity any longer. None of that would have become a reality if I would have thrown in the towel years ago and went to find a minimum wage job. It took a tremendous amount of patience, planning, and much trial and error to find the thing that worked, but it was worth it in the end.

When you plant a garden, not every seed sprouts.
Does that mean nothing will grow in your garden? Of course not. It simply means that some seeds, for whatever reason, were not meant to grow. This same idea is very real in business, and we need to be mindful of that as we start our journeys towards business creation/ownership. Just because you want to do something, does not mean that it's the right time nor the right environment for your idea. I can take a picture and draw it perfectly. I have an incredible talent. But at the time, I couldn't make it happen. Now I'm in a community full of crushers like Nero, HandDrawn, AJRhino, etc, who make beautiful works of art. I'm not resentful at all, because hindsight has shown me that it just wasn't the right time. But now I get to do something else that I truly love, and it ended up working out better for me in the end.

Every single thing that happens in this life was ordained by God before any of this even existed. Above all else, we need to remember that. God's plan will always unfold exactly as He deems it. It does not matter how much we want our plan to work. His plan is the only plan, and instead of fighting that plan at every perceived inconvenience, we must put our faith in Him and simply say "time to plant a new seed". After all, if we gave up on the garden after the first seed failed to sprout, we would never get to sow the bountiful harvest later that came from planting more.
Until next time Bears, Onward!
-Woodshop Bear
IG: www.instagram.com/littlebearwoodshop
FB: www.facebook.com/LittleBearWoodshop
YouTube: www.youtube.com/littlebearwoodshop
Classical Learner
A New Approach To Homeschool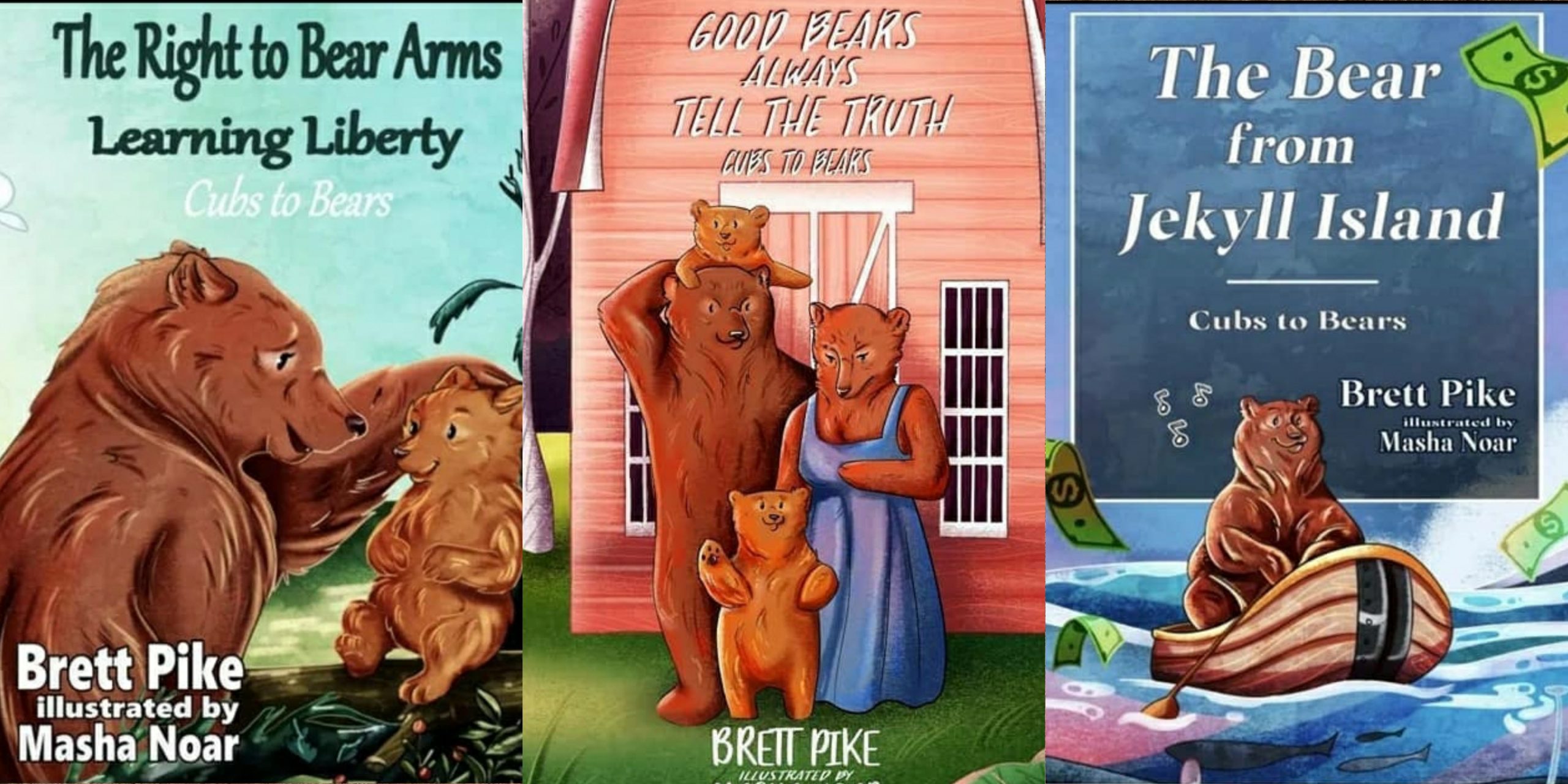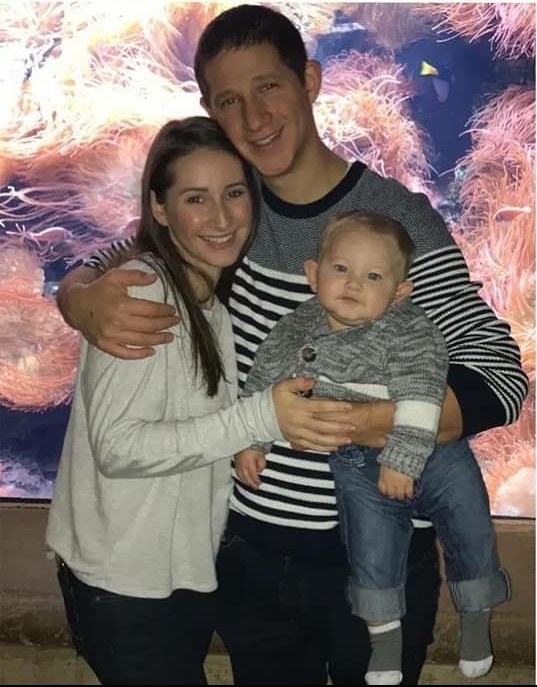 What do you want from your child's education? How do you envision them as an adult? What skills will they have? People often focus on curriculum; math, English, science, but fail to develop a vision. They remove children from public school without advancing beyond a department of education mindset.

A proper education prepares children to succeed in the real world, but what skills make that possible? The Pythagorean theorem? An 18 year-old shouldn't only have skill, but monetary value. Teach your child basic proficiency in art, music, construction, engineering, and computer coding, and they have the capability to bring anything they imagine into physical reality. They have the skills necessary to unlock the full potential of their creative mind. I call this creative excellence. It's not that there is one right way to do this, but that it is the ideal to strive toward. Maybe your child's path will take them into mechanics, plumbing, or anything else, but the ability to create is an absolute necessity. Development of skills makes children resilient to outside factors that can cause them to be less essential. The old lady down the block will always need her toilet fixed, just as people will always need their cars fixed.
Skill development is the surest way of ensuring children will always be able to earn a living.
Now pair that with business experience. From the time children are little they should have experience with product/ service development, organizing, sales, marketing, and business in general. I call this talent stacks. Think about that child who can physically create anything they imagine, and pair that with a lifetime of actual business experience. Does that sound like a person who will have difficulty navigating in the world?

Classical Learner allows me to assist families in formulating a unique vision for their children, like a guidance counselor for homeschoolers. You can read more about the Classical Learner Philosophy here:
https://www.classicallearner.com/services/philosophy/

It also provides me a platform to create unique educational materials. Earlier this year Classical Learner launched the Cubs to Bears children's book series – designed to teach morality, liberty, history, and the mechanisms institutions use to manipulate people. Children's entertainment should mirror reality to provide children a framework to understand complex concepts. For example, in The Bear from Jekyll Island, the pigs – bankers, tempt the animals with monetary loans. The animals that give into temptation find themselves in a vulnerable position when the farm has a drought and the pigs call in their loans. Learn more here:
https://www.classicallearner.com/cubs-to-bears/

Pulling children out of public school is the first step in building a better future. The next is to re-think what a worthy education looks like. Parents must create a unique vision of who their child is going to be.

Public schools have one vision and parents have another, at Classical Learner we bridge the gap.


Video readings of Cubs to Bears Books:

https://www.youtube.com/watch?v=X8XiS8A_0gE&t=143s

https://www.youtube.com/watch?v=m_m8mNiqWJY&t=42s

https://www.youtube.com/watch?v=Rdghytq2YXM&t=3s


Website: https://www.ClassicalLearner.com
The Beartatria Times App: Classical Learner
Twitter: @ClassicLearner
Instagram: Classical Learner Today

Simply Yasmine Co.
How maternal instincts started a business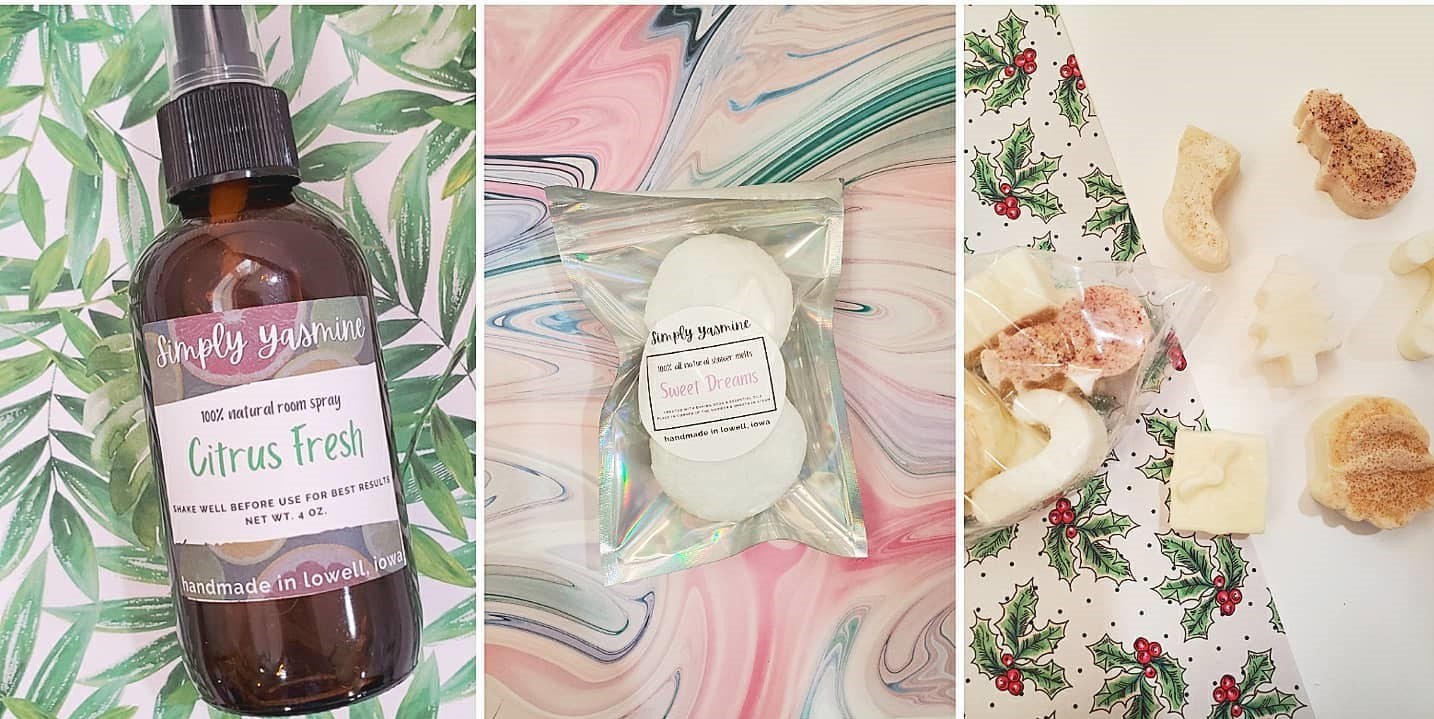 By: Yasmine Zachmeyer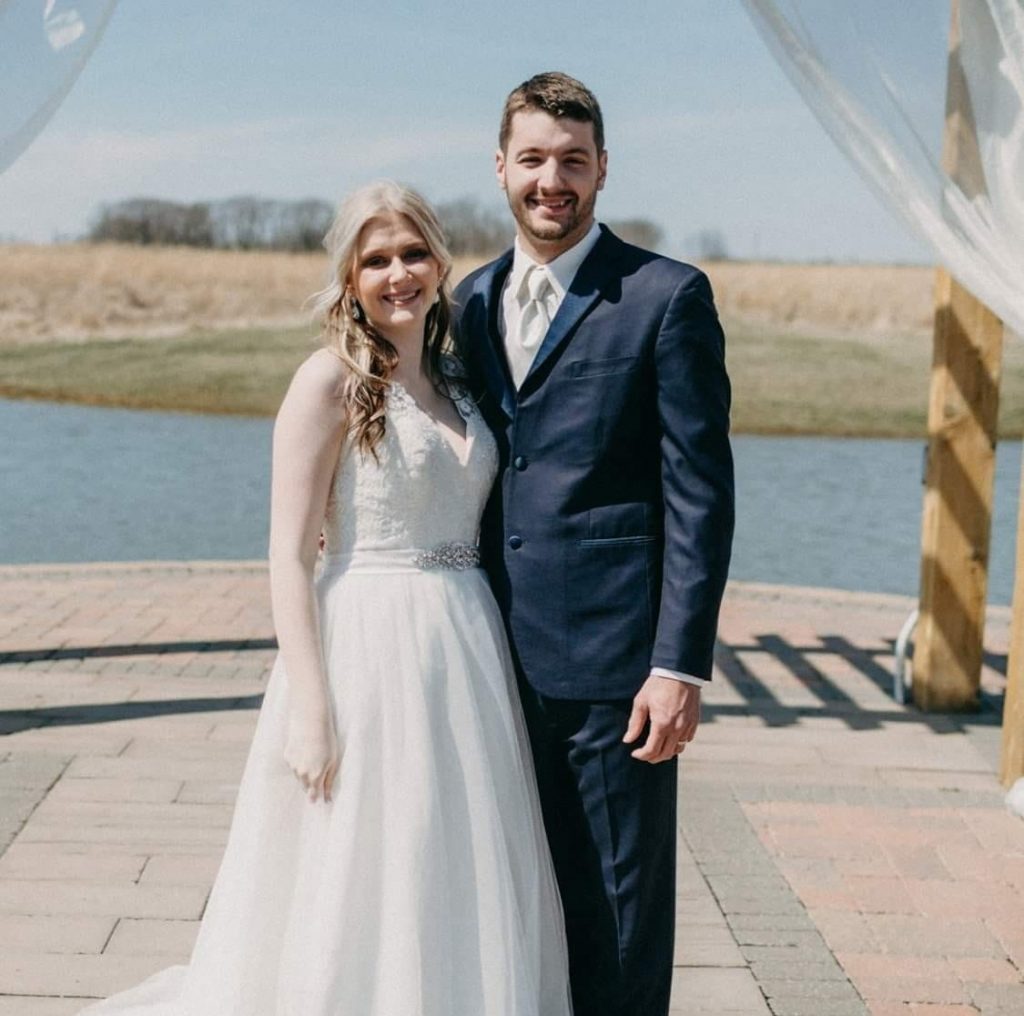 Hi Everyone, I'm Yasmine. I met my now husband, Jacob, when I was 16 (2013). We got married in April of 2019 and we welcomed our beautiful daughter, Journee, in May of 2020. After we found out that we were expecting, we decided to move to the country so we live in a perfect little farmhouse in Southeast Iowa. We have about 2 acres currently, but are hoping to buy some more land around us. While the rest of the world was freaking out, I spent my time planting a garden, learning how to make bread and had fun canning all of our fresh fruits and veggies!
My Backstory
I was born and raised for part of my life in Florida. When I was 10, I was taken away from my parents. I ended up having to move to Minnesota and Virginia with my Aunt and Uncle who were going to adopt me, but God had other plans. My grandma, who lived in Iowa, decided she wanted to take me in and raise me. She officially adopted me when I was 14. My dad (her son), turned his life around and she allowed him to move here to be with me. Flash forward a few years (2019) and my mom decided to move to Iowa as well to get on the right path. My parents were still legally married through all of this, so they just picked up where they left off. My mom was able to get sober and has been sober for almost two years now! I am so thankful to have my whole family back together again and that my daughter can be around her grandparents.
How it Started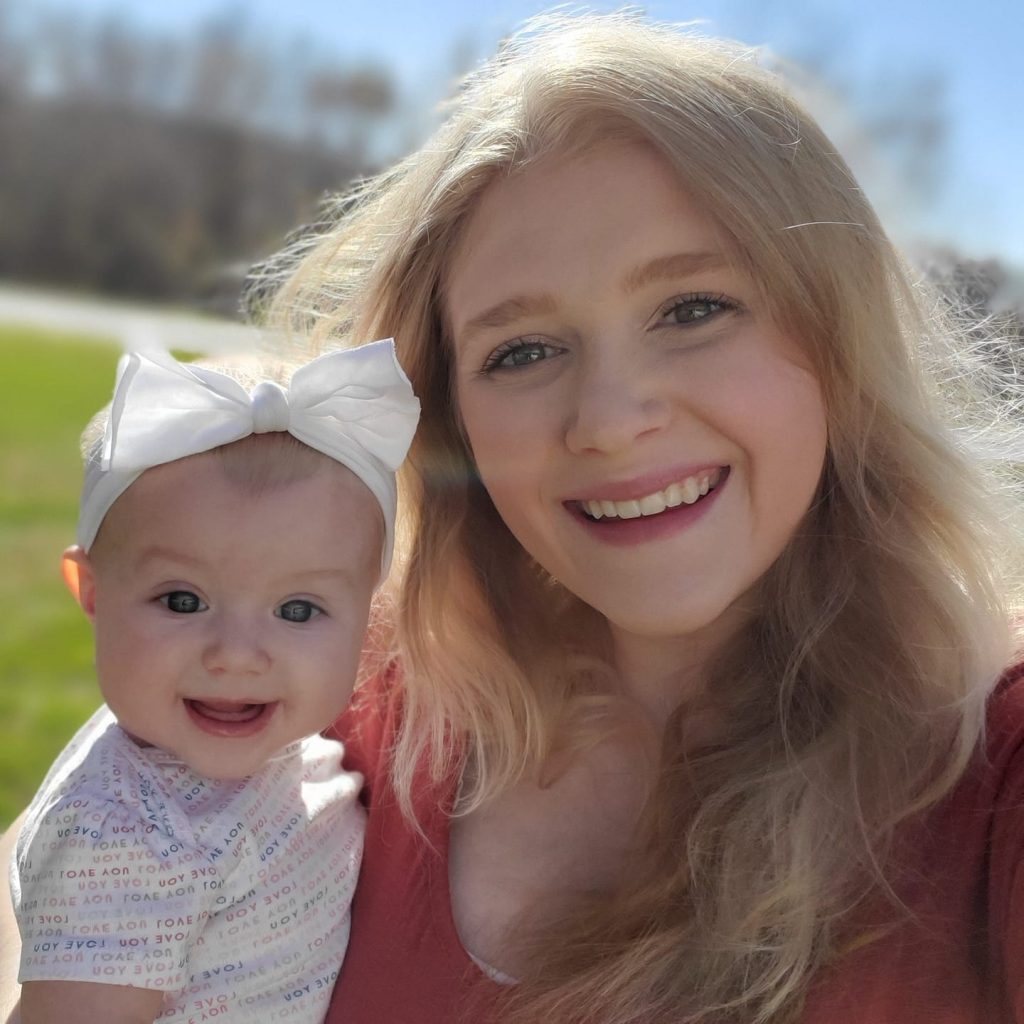 I have always been a natural person who researched everything. When I became pregnant, that research mentality went into full over-drive. Did you know that 300+ chemicals can be used in creating one scent and companies only have to list "fragrance" as the ingredient? I started studying parabens, artificial fragrances, paraffins, phthalates, dyes and more and realized the detriment these had on my family's health. I thought I was buying the most natural cleaning products, candles and baby supplies, only to realize most of the companies I trusted were lying and greenwashed. I knew I could do better for my family, so, I said my good-byes to my beloved products and began creating my own. A short while later, my husband encouraged me to start my own business selling said products, thus Simply Yasmine, was created.
I opened my Etsy Shop in October of 2020 and we have been doing great so far! I currently sell 100% all-natural wax melts, room sprays, hand sanitizers, shower melts and bath bombs. I plan to add many more products in the future. I created Simply Yasmine on a foundation of making chemical-free living affordable and easy. My products are not like anything you can buy in the store. I use USA materials and a blend of high-quality essential oils we all know and love.
Breathe Easy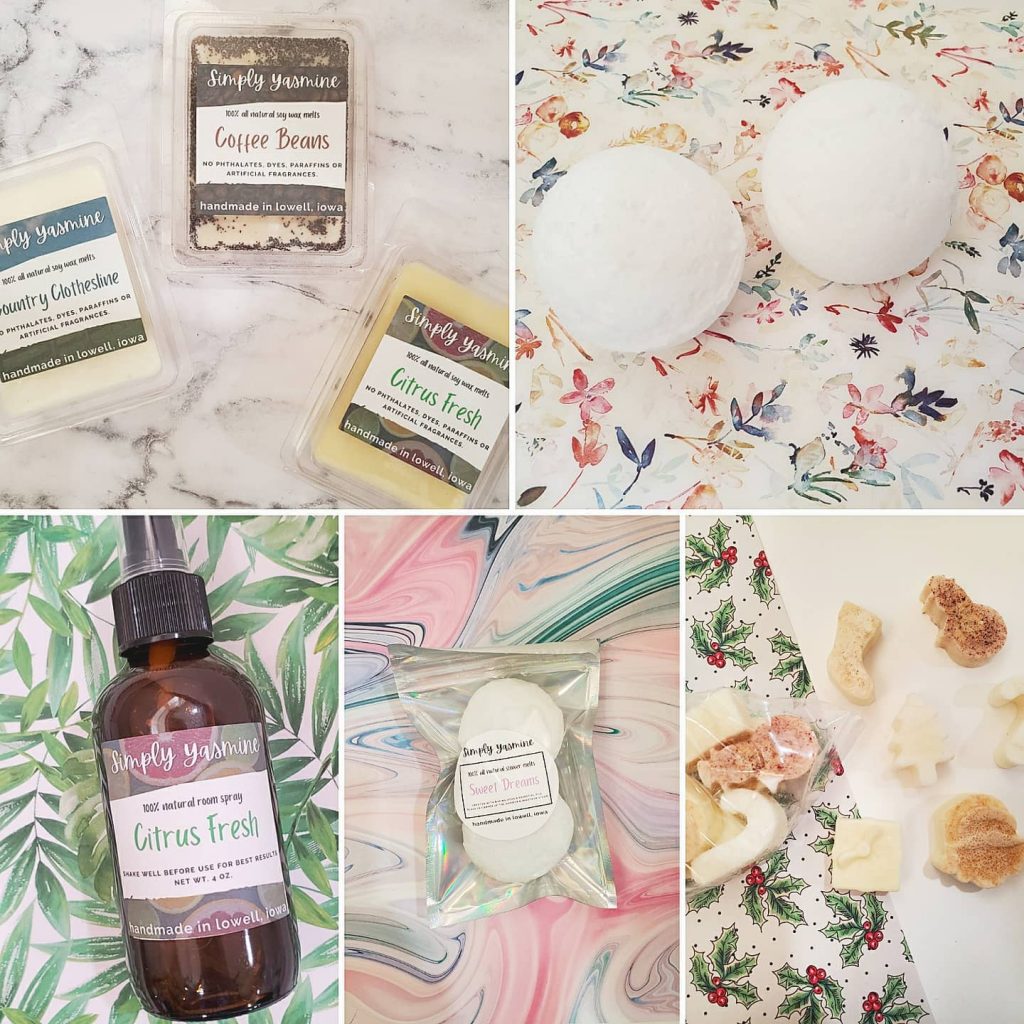 All of my products are created with natural ingredients. So many products I used to love contained artificial fragrances. Simply Yasmine scents are created with high-quality essential oils. Essential oils are naturally derived from plants so keep in mind there are some scents that just can't be mimicked. Sorry, no birthday cake or caramel plants! You can breathe easy knowing my products contain no phthalates, dyes, paraffins, parabens or artificial fragrances.
Looking Forward to the Future
            My goal for the future would be to have my husband be able to work from home with me so we can be with our daughter (and future children!) all the time.
Coupon Code: BEARTARIA for 10% Off
You can find me on:
Facebook: www.facebook.com/SimplyYasmine
Instagram at: www.instagram.com/simply.yasmineco