The Beartaria Times Is Evolving
Up the mountains of Beartaria…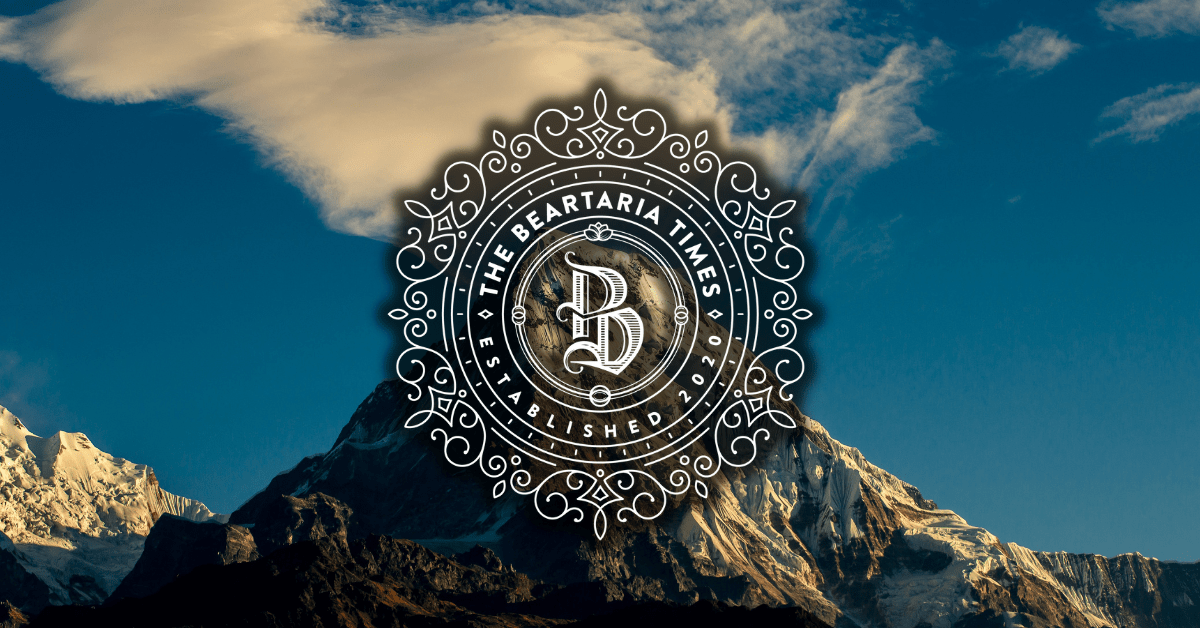 Dear Legends of Beartaria and all welcomed guests,
We are happy to share some news and developments with you.
We would like to start by thanking everyone that is making this journey with us. You have watched us grow from a simple community-driven news and media website to a social media app to a publisher of a unique community-driven magazine.
This growth and progress have come with so many challenges. How do we serve our audience with the content, products, and services they want while continuing our mission sustainably and reliably? How do we grow and optimize a community-driven news and media company?
We found early on with our website launch that our audience and community were the value we wanted to share. We discovered that sourcing our news and content from our community didn't fail. We quickly brought our online news and media website into a social setting with the Beartaria Times social media app launch.
Our app exploded with diverse and valuable content from our community.
We read each other's posts, we like each other's pictures, we inquire, we educate, and we relate to and support each other in the diverse lives we live, united by moral ideals and a vision of a healthy future.
We had various challenges when trying to onboard not just thousands of people but an entire culture. But, in the age of censorship and heavy social disputes, our community got the message, and we all saw the vision for a clean, family-friendly social media app. Productive and beneficial before just entertainment scrolling was a possibility. Don't get us wrong, our community app is entertaining. But we reconcile the entertainment with a consistent undertone of value.
Unfortunately, our website fell by the wayside. Our community has been active, getting to know each other and building their lives, families, and businesses. We realized that our community was something real. It wasn't just online consensus or agreement in wanting to homestead and holding true to certain morals. We became friends or realized that we were friends all along.
We realized our community, the news of our community and our culture deserved to be printed and held on to for years to come. A way that we can show future generations that we lived in prosperity, not because of what was done for us, but because of how we chose to view the world, how we decided to act, and the guidance we followed.
Our magazine gave us a way that we could continue to share news and highlight those in our community that are really striving. We were able to fund editors, designers, and administrators dedicated to the cause of getting your stories and experiences out there.
Our App funds moderators, support, and strategic investments.
Our magazine funds a production team.
Our community map funds the community and the ecosystem.
On labor day weekend 2022, precisely 2 years after The Beartaria Times was Incorporated, we came together for the first-ever Beartaria Times national festival! The turnout, despite all challenges, was exceptional. Our authentic culture shined through, from handshake to hugs, from dancing to throwing logs, from speeches to fireside conversations. We had a blast!
But now, we are still left with this amazing website that, as of late, we struggle to keep up with. Balancing our app, our magazine, our communications for events, and future plans. Our initial launch pad, BeartariaTimes.com, has regretfully fallen short.
We want to revisit this initial goal with new tools and experiences in a unique ecosystem of services we provide.
Our community is strong and productive, and our company is healthy, debt free, growing, and profitable. Yet, we are faced every day with essential questions:
What's the best move for our community?
What's the best expense?
What's the best reinvestment?
When we launched BeartariaTimes.com, we had close to a dozen brilliant people committed to getting it off the ground, with no promise of return besides a cool website with content we care about.
Looking at the initial donations and what we could do with the community's generosity, we decided that funding free content from donations would not be sustainable. Instead, we had to create a business. We needed revenue streams that continually provided services that benefitted people beyond some daily articles.
We made the right decision. Now we believe that with all we have going on, we can offset the financial loss of funding the operation and management of a free content website.
However, we are ready to do things differently, and we have to. Our community is not just a few thousand followers on a social media platform. There are tens of thousands of real community members, families, businesses, hyper-local groups of friends, and even massive regional and national events!
So even though our website may seem dormant while we strive to keep up with support emails for our app or updating addresses for magazine orders. We have been working, planning, and asking some really big questions.
What do we want to do?
How do we wrap up and bring together a real, realm-wide community, a physical magazine, real-world events, and thousands of ambitious and dedicated people into a single community news website?
How do we manage thousands of submissions? Editing, content approval, site management, and everything else that goes into it productively while knowing that it isn't even a revenue stream?
Why do we want to do it?
Well, first, we have to remember and never forget that the content we share matters, it matters to those that read it, and it matters to those that share it. An article on BeartariaTimes.com can launch a business, start a family, and educate the future of our nations. And it shapes the future of Beartaria.
We also, from a business standpoint, have to know that our free content shows the world what we are about, it is an open door to our community, and it puts our community, and what we are about out into the wider realm for those to get a glimpse at the wonderful life we live.. or rather, how we are trying to make life wonderful.
We haven't got it all worked out yet, but we know what we want to do.
And we know the why.
We are happy to announce that we have been in the development stages of creating some unique back-end solutions that can unify our operations from our social media app user's support needs, our publishing and fulfillment divisions, as well as the growing demand to be a contributor or guest writer for our website.
As of now, our magazine contributor email list is over 100 people.
This email list has been offered to those that have shown our magazine team keen interest and valuable ideas on our community app.
We believe that if we opened it up with the right systems in place, the demand for those who wish to write for our magazine or website would be in the thousands.
There is so much interest and genuine desire to help with everything we do. Unfortunately, we have more requests to help than we can manage. Literally. It's not that we are short-staffed or short of talent. However, we are short of highly productive systems for management and oversight to utilize all the help we are offered.
So with all this, it's time our company evolves. It's time to grow into these big boots we made for ourselves.
In early November, we will be making some announcements about our new back-end systems for various workflow-related operations, client support needs, as well as contributor and client relations. These systems will allow a potential Editor-In-Chief to navigate communications and operations across multiple divisions, including magazine and website submissions. In addition, we will be onboarding tens of thousands of community members into this system, allowing us to grant access to website portal features for private communications and team-based project management.
This is the next big step for us. While most may just see that our website will become more active again or that our email support is better, many others will gain access to contribute to The Beartaria Times more effectively with better communication.
We want to share this with our community because we hear about your business accomplishments, goals, and strategies, and these steps we are taking are necessary to us and the development of The Beartaria Times.
We know there will be some thinking,
"Well done, BT, you are setting up a CRM and doing big boy work."
and we may have a laugh.
But to those that get it, we are going to do something that has not been done before. We are going to become the news site we were always meant to be, a news site that has never existed before because the community has never existed before. The culture was always here, just maybe in fragments or covered in dust and despair.
Well, we see it; we live it. It's ours to make what we want of it. And it's ours to report on.
These developments and workflow strategies will allow us to expand our site into national, regional, or even hyper-local coverage as we build an environment that makes our teams and contributors more effective.
It was never about monetizing an audience at The Beartaria Times.
It's about utilizing all of our good intentions for a goal bigger than ourselves. It's about an elaborate synergy yet to be made fully manifest.
And now, we can safely say, for the next year at least, we will not need to add more paid services to further utilize our community's good intentions, but those services have given us the backbone we need to hold the weight of a goal we carried with just faith. And now we are ready to carry that goal up the mountain.
The mountains of Beartaria.
If you would like to contribute content for our website you can now submit content for all of our categories at one central email, Editor@BeartariaTimes.com
Until next time, keep crushing!
This is our time.
Sincerely,
The Beartaria Times.
There is a First Time for Everything: A Lesson from a True Hunter
That evening as I sat down for supper, I watched as the snow began to fall, and after heartfelt prayer of thanksgiving, pork and sauerkraut never tasted so good.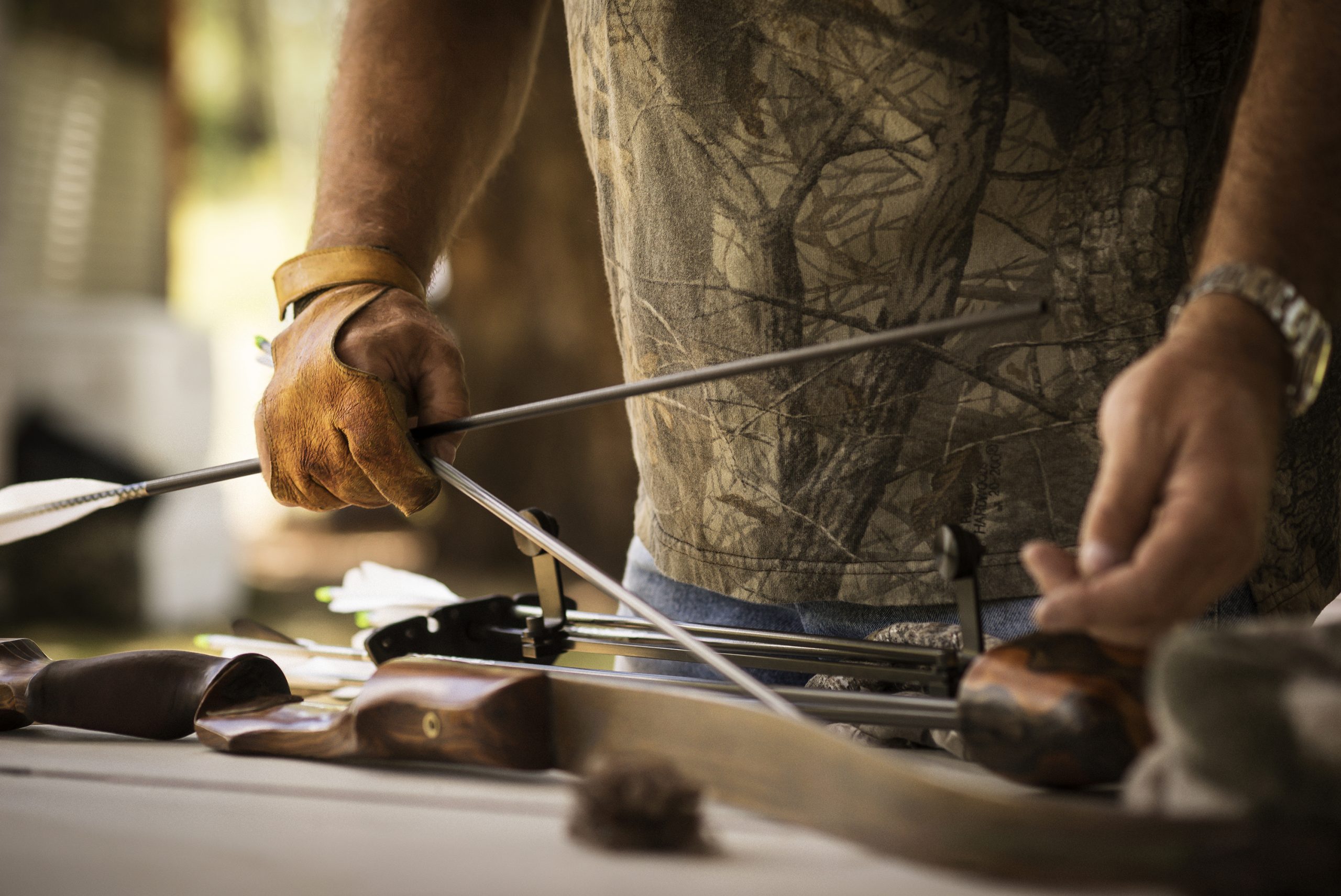 By: Longbow Bear
Every archery season is a new learning experience. Whether it's learning how the deer move through at a new stand location, how the cuts and draws in a mountain can manipulate the wind direction, or calling to a big buck that is outside of bow range. This year was no different. My week-long "rutcation" started with two warm days, but as Monday rolled around, the temperatures plummeted, putting bucks on the move searching for does that have come into heat. Monday was a blast, having two encounters with big 8 points, one in the morning and one in the afternoon. I found the short end of the stick with both bucks as the wind swirled, and eventually, both of them nosed me before giving me a clean shot. Tuesday morning picked up right where it had left off the day before. It was cold and crisp, 25 degrees, frosty, and very little wind. Perfect. It didn't take long for things to get busy in the woods. A little after daylight, I let a series of doe bleeds mixed with a buck-tending grunt echo down the mountain. It's one of my favorite blind calls to make. It gives an illusion that a buck has found a hot doe and is tending her.
I've had good luck in seasons past at piquing the interest of a buck I couldn't see to come to take a look. This was the case; minutes after making the call, I heard the crunching of leaves and a twig crack behind me. I arose from my seat, pulled my bow from the hook, and anxiously waited to lay eyes on what was coming through the thick. He cautiously made his way, zig-zagging through thick laurel and downed pine trees, finally showing himself and coming to a stop at 23 yards.
Getting dangerously close to directly downwind, I took a shot through a small window. My aim was true, but the location of the deer was less than desirable.
I put my pin a little too far front and caught some shoulder blade. As my arrow struck the deer, it gave a loud crack with what looked like little penetration. As I watched him run off with my arrow sticking in him, I felt sick to my stomach. What did I just do? Did I just wound a buck without making a fatal blow?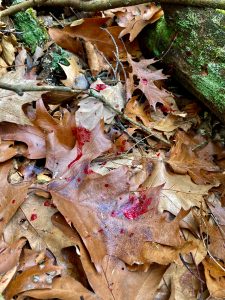 I gathered myself and got down from my tree to look and assess the damage. I found decent blood where I had hit him, my arrow was lying 10 yards from first contact, and if the blood on the arrow accurately showed penetration, I had about 8", which was plenty to reach the vitals, but I couldn't be sure, in my mind replaying the shot it didn't look like that had been the case. I began to track, finding little spots of blood and upturned leaves as he was on the run. After tracking him for the first 100 yards, I saw no sign of him stopping. It was time to back out and regroup. I walked the ridge back to my stand location. I felt terrible, gathered up all my gear, and hiked back down to my truck. After a two-hour coffee break with a lot of nervousness and second-guessing, I geared up and went back in to track him.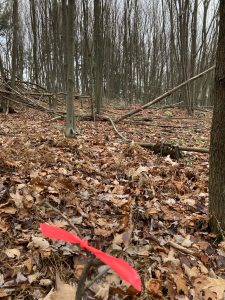 This is something I have not had to do up until this point in my hunting career. I've been fortunate enough to either have clean misses or deadly hits. I returned to where I had stopped, marked with my arrow stuck in the ground. Using pink ribbon, I slowly marked his travel, every spot of blood got a stick and some ribbon.
As I scoured the forest floor for drops of blood, a motivation kicked in, and the sickening feeling that I currently had started to fade with every drop that I found. Stick ribbon, stick ribbon, it was starting to be fun. Every now and again, stopping to take a break and look back at how he was weaving his way through the woods. He went about 400 yards across the ridge before hooking down into the thick laurel, where he eventually came to rest. I felt a lot of relief and gratitude when I finally saw him lying there. A hunter cannot have a worse feeling than to mortally wound an animal and never recover it. I've yet to experience it, and I hope I never do, but that risk comes with hunting, especially with a bow. Happy to get him back to camp, skinned out, and hanging ready for processing tomorrow. That evening as I sat down for supper, I watched as the snow began to fall, and after heartfelt prayer of thanksgiving, pork and sauerkraut never tasted so good.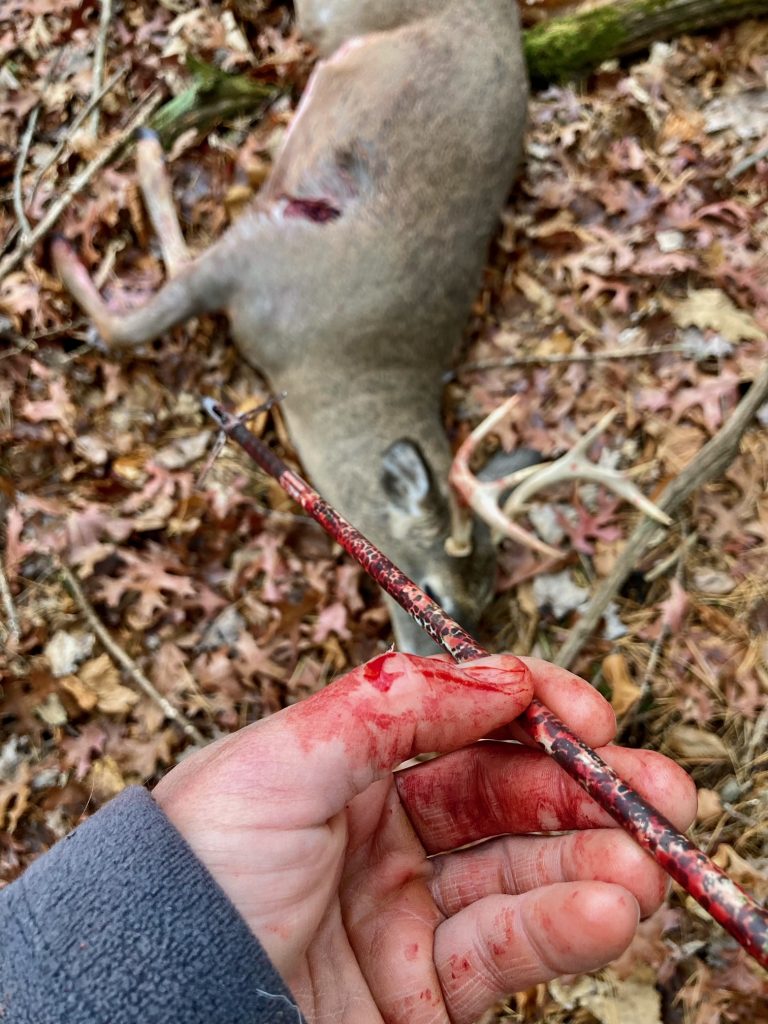 To any new hunters that find yourselves in that scenario, go look for blood and assess the damage at the place where the animal was when it was first hit. Find a trail and mark it. If there is any question on your shot placement or you didn't see or hear the animal crash. Pack out and give it 2 hrs before further tracking. The last thing you want to do is to keep pushing a hurt animal. A mortally wounded animal will usually head toward water or a thick area to find a spot to lie down. By not pressuring the animal, he will inevitably lie down and die as peacefully as possible. This is the best-case scenario now that you have made a less-than-perfect shot. I hit one lung, and this buck still managed to go 400+ yards from where I hit him.
Brett Pike- Founder of ClassicalLearner.com Launches New YouTube Channel
Homeschools Connected covers classical education and the classical trivium, Montessori, Charlotte Mason, and Unschooling.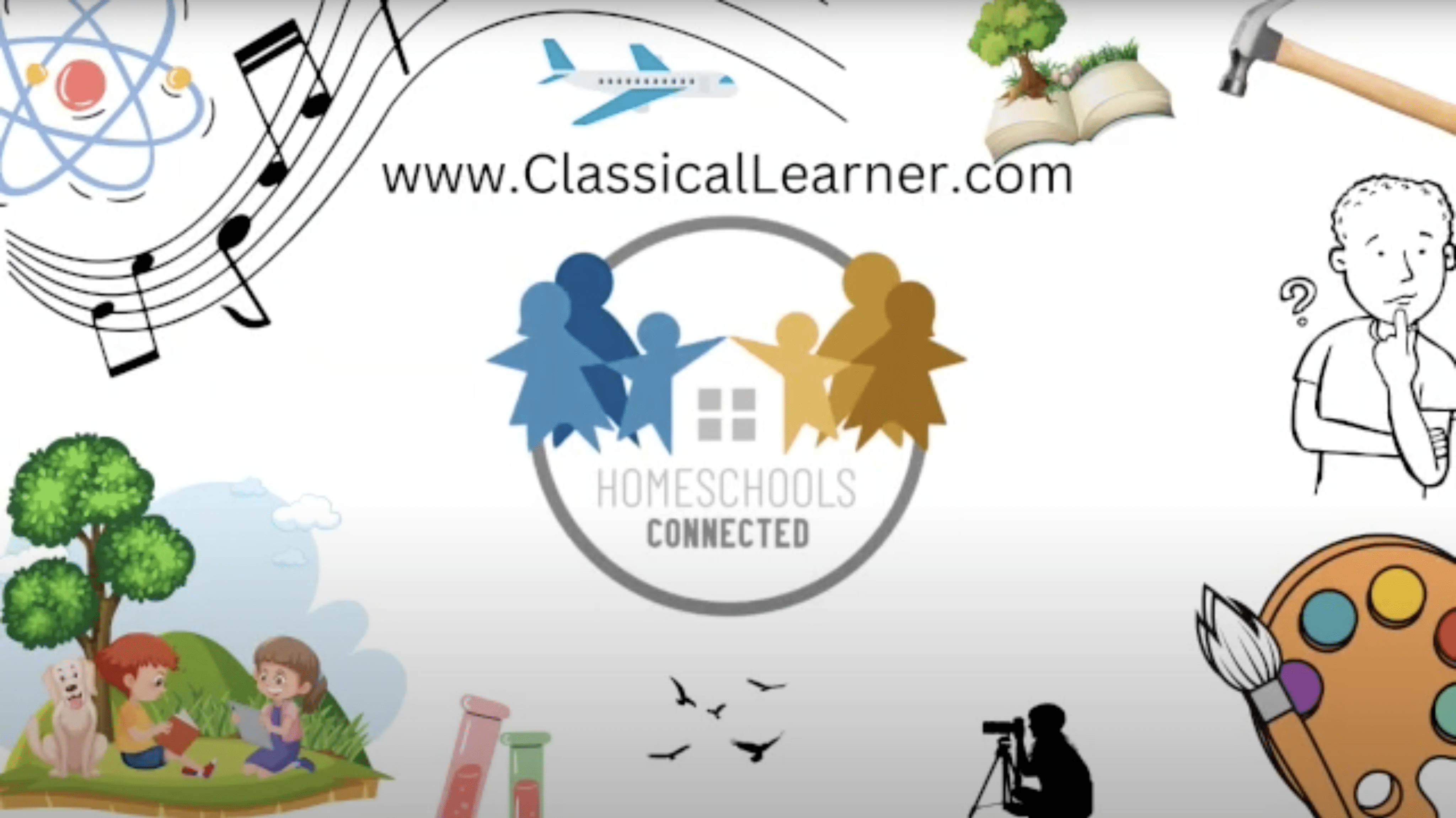 Homeschools Connected covers everything homeschool, homeschooling, alternative education, and parenting. Brett Pike is the founder of the Classical Learner Homeschooling company, the creator of the Classical Learner homeschool curriculum, and the author of the Cubs to Bears children's book series. Homeschools Connected covers classical education and the classical trivium, Montessori, Charlotte Mason, and Unschooling.
In the first video, he covers Homeschooling, unschooling, and following the interest of your children to get them entrepreneurial experience. A talk on how to unschool, homeschool tips, and alternative education. How to follow the interest of your child, develop skills, and get them real-world experience. Children should have experience being an entrepreneur long before they have to decide if college is the path they want to take in life.
Find the new channel here:
https://www.youtube.com/channel/UCG3g-dVwW6_sO9JQl_17lJw/featured
Find Brett's website here:
A Journey from City to Rural Living
Once the house was complete, they set their focus on the outdoors and making this an actual homestead.

For Cornfed Bear, a father of two boys, remaining in Cedar Rapids, Iowa, was not an option. He and his wife began looking for land outside of the city in 2018 after they saw the city slowly decay right before their eyes. So he decided to focus his search on the vicinity of his parents and in-laws. Last summer, he finally found the perfect spot in Center Point, Iowa. Now, he and his growing family are only 10 minutes from his and his wife's parents. His goal is to someday put tiny homes for all of them on his land.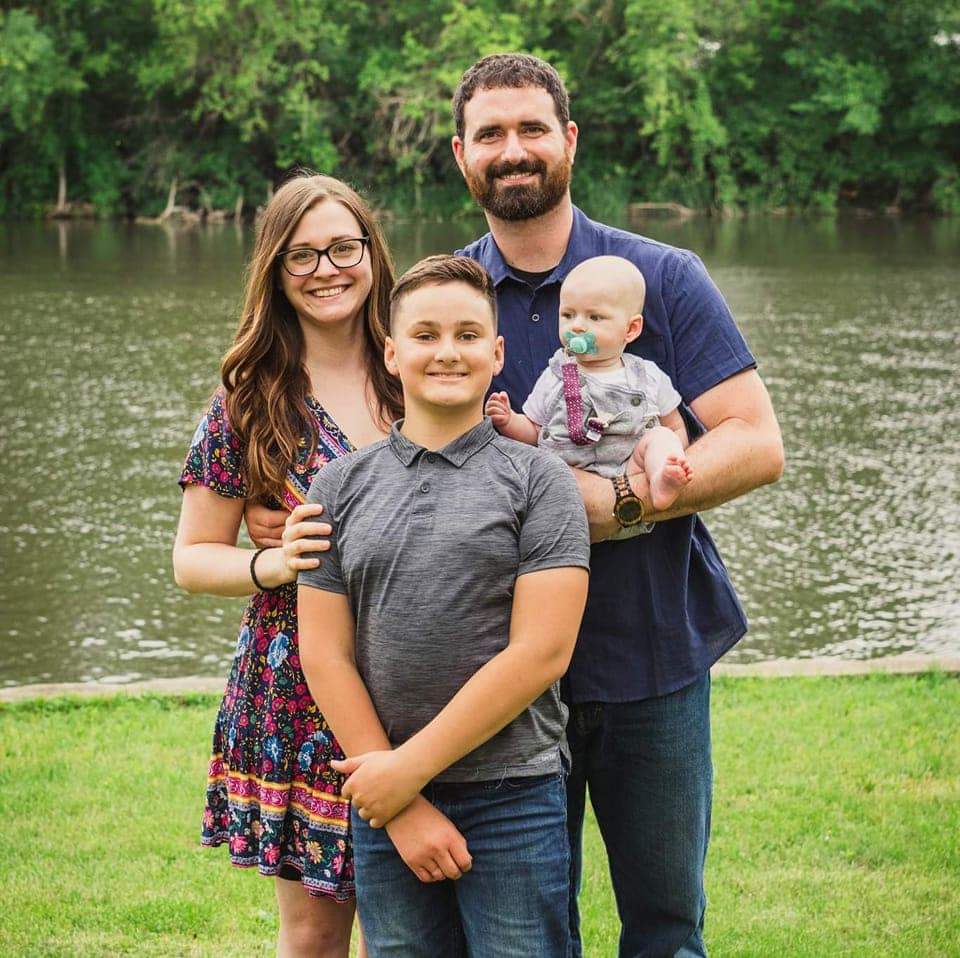 He and his wife had known for a long time that country life was what they always wanted but had never found the right spot until the summer of 2020. When they put in a bid for their perfect place, they were outbid by $7000, but God had a plan. The owner still chose to sell it to them because he wanted it to go to a family that would enjoy it for generations like his family once had. Being a mission-driven, task-oriented type of guy was a blessing because the house needed a lot of work. It was pretty much a complete remodel inside. First, they had to redo everything from jacking up the basement floor to all new plumbing and electrical. Then, they finished it off with brand-new flooring and paint.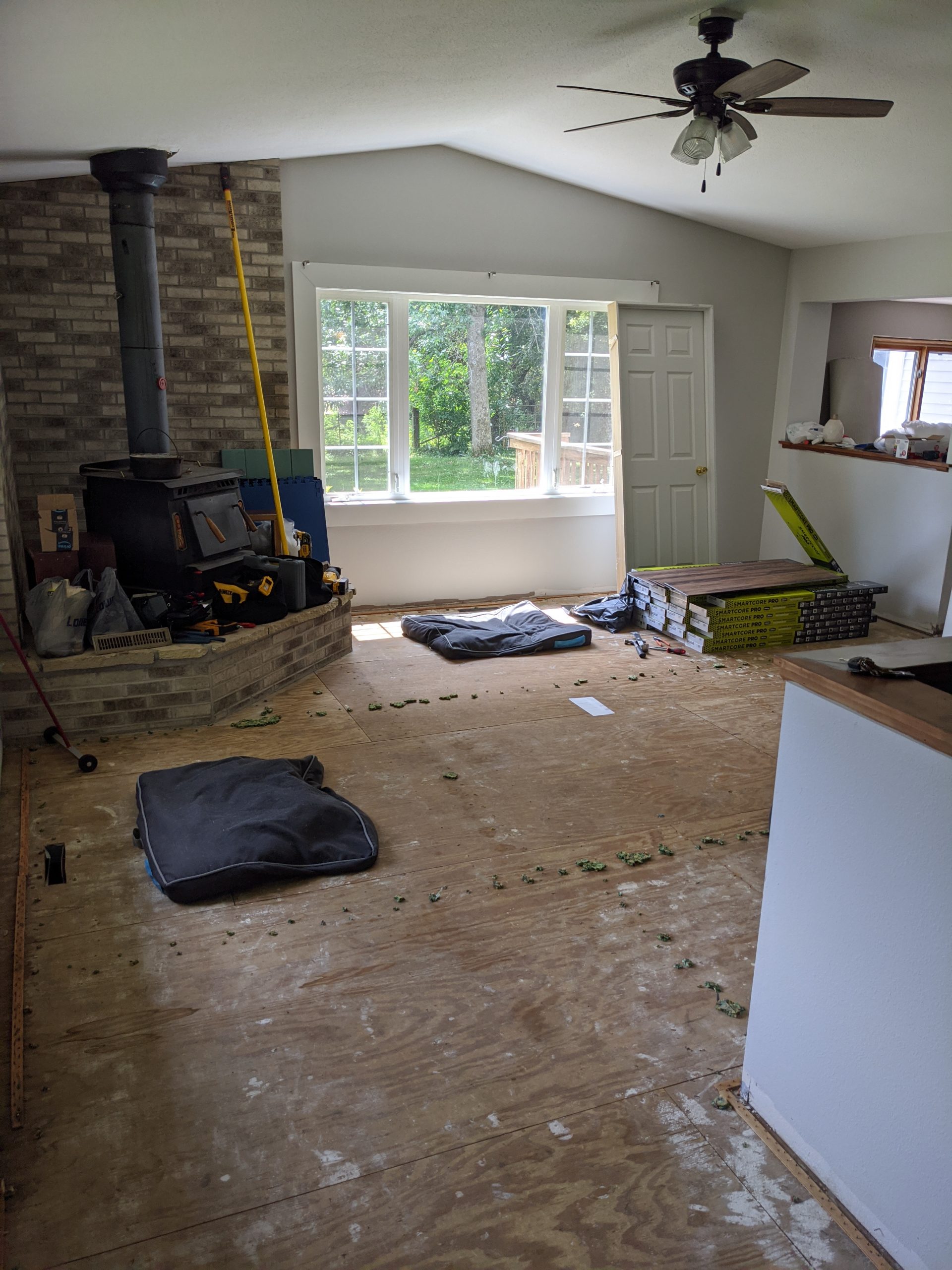 Once the house was complete, they set their focus on the outdoors and making this an actual homestead. It started with a chicken coop made from a downed fence and a hooped run that they could walk in. That now houses 13 chickens.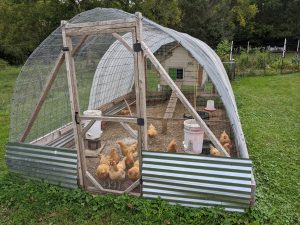 They created an 18×36 foot garden when just a year before, they could not even grow grass. It is now up to a 4000 sqft growing space! They even set up an indoor hydroponics setup for winter growing. They have planted an orchard of apple and pear trees and have future plans to expand. They plan to add eight more fruit trees. They have invested in a freeze-dryer to help preserve their harvests. They also hope to have goats soon and have built a new woodshed in order to use the old one as a goat shelter. I think we can all agree that the Cornfed Bear family is crushing and really sets an example of how to make the journey from city to rural living. They have recently hosted a bear meetup in hopes of building their local tribe and sharing their adventures, and it was a very successful event.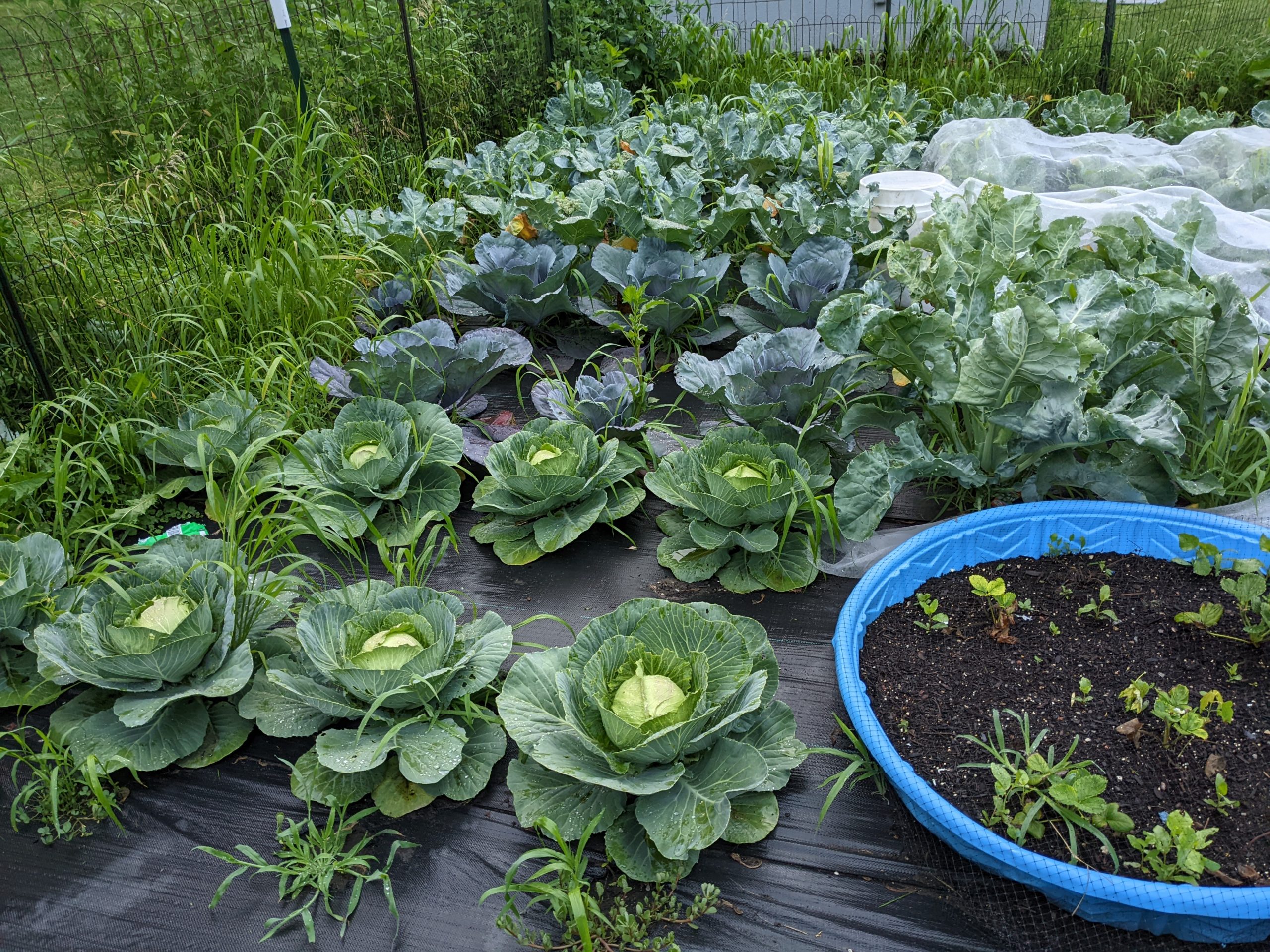 Crush on Cornfed Bear, thanks for sharing your story.